When we look today at what makes American style stand apart, the reasons are now just as important as ever. During a time when one year's difference between models meant fully refreshed interior and exterior aesthetics, the Detroit-based automakers turned out products that could be comfortably compared with the rest of the world's offerings. On examples like our factory-correct Azure Blue Cadillac convertible cover star, one of a mere 532 Eldorado automobiles built in the first year of production, the features and finishes combine in a harmony of nostalgia so desirable it makes sense people devote their lives to collecting American classics.
RM Auctions understands the deep appeal of collectible Americana of all kinds. Every year, both Fall and Spring bring some of the most knowledgeable U.S. domestic car experts to Auburn, Indiana, for what has become, for many, an unmissable tradition. This year, the return to a semi-regular in-person auction schedule has brought with it the announcement of several noteworthy collections, which themselves harmonize to form one of the greatest gatherings of classic Americana and automobilia ever assembled, available from 2-5 September 2021. Here are some choice highlights from each of these comprehensive collections, all heading to auction in Auburn:
THE NORTH AMERICAN MOTOR CAR COLLECTION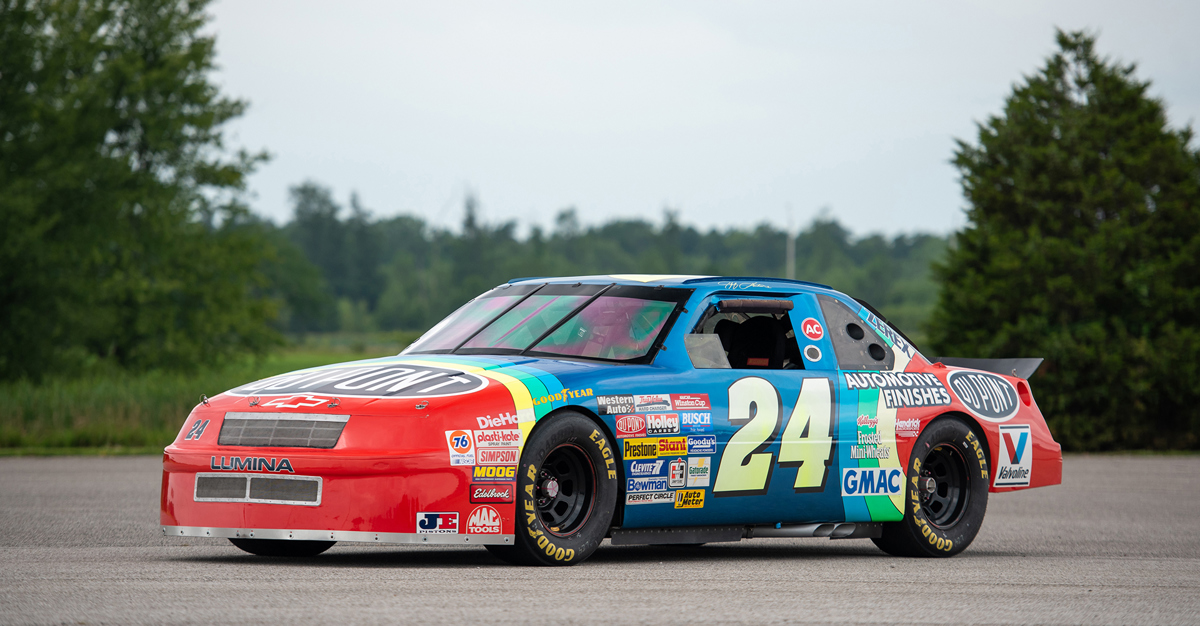 1994 Chevrolet Lumina NASCAR 'Jeff Gordon'
Estimate: $125,000 - $150,000 USD
With The North American Motor Car Collection focusing on those American performance machines that can credibly be called quintessential, this authentic Jeff Gordon-raced, Hendrick Motorsport-built NASCAR champion is perhaps the most iconic example of its time. Those who register interest on this lot can view its full history file, which includes a fascinating video walkaround by an essential original member of the team that helped Gordon score his series of victories in the mid-1990s, Ray Evernham. Evernham describes how this era of NASCAR was essentially a competition between silhouette race cars, which bore only a superficial resemblance to the production vehicles on which they were based. The Hendrick team used several different body styles that year; this example's aerodynamics were optimized for superspeedway tracks like Daytona. Gordon took first place at Daytona in this example, winning the 1994 Busch Clash with help from longtime crew chief Evernham.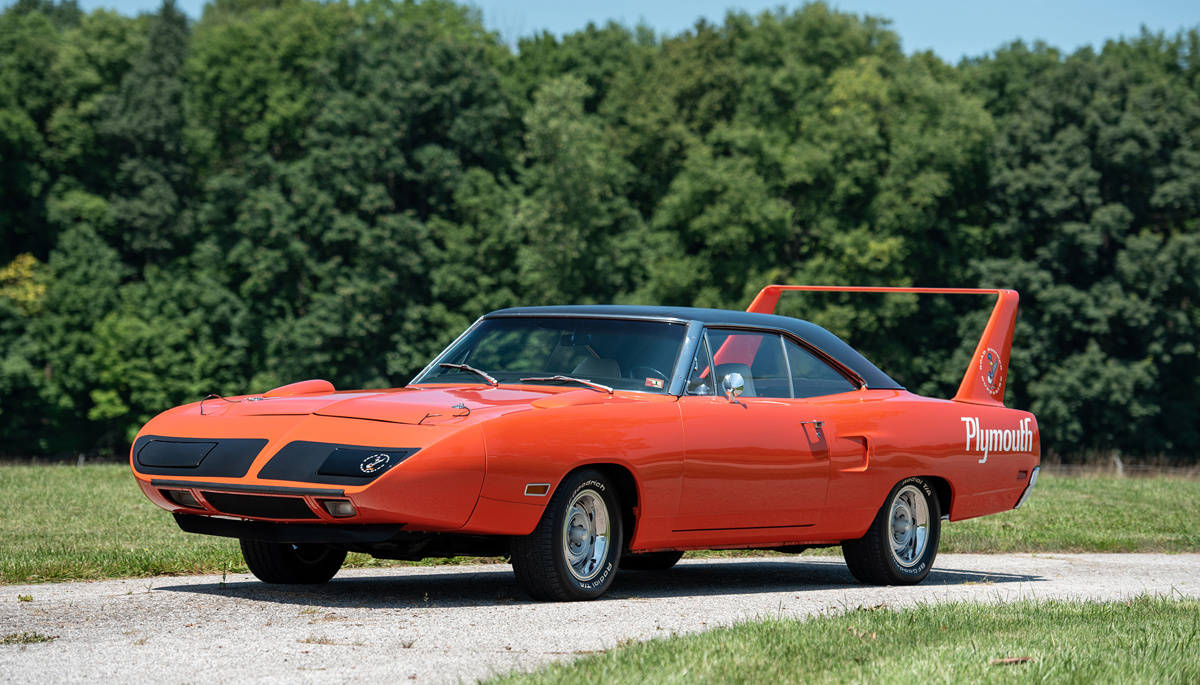 1970 Plymouth Superbird
Estimate: $150,000 - $175,000 USD
Our cover car represents, at least for many fans of American muscle, the absolute pinnacle of what a muscle car can be. This highly original example showed a scant 33,000 miles on its odometer at the time of cataloguing, with its matching-numbers "Super Commando" V-8 engine and its four-barrel carburetor still providing plenty of motive force. Made famous by the so-called "King" of NASCAR, Richard Petty, this well-preserved Tor Red-over-white vinyl example has another, closer connection to American motorsport, as it formerly was part of the collection of Jeff Gordon's longtime crew chief, Ray Evernham.
THE MICHIGAN COLLECTION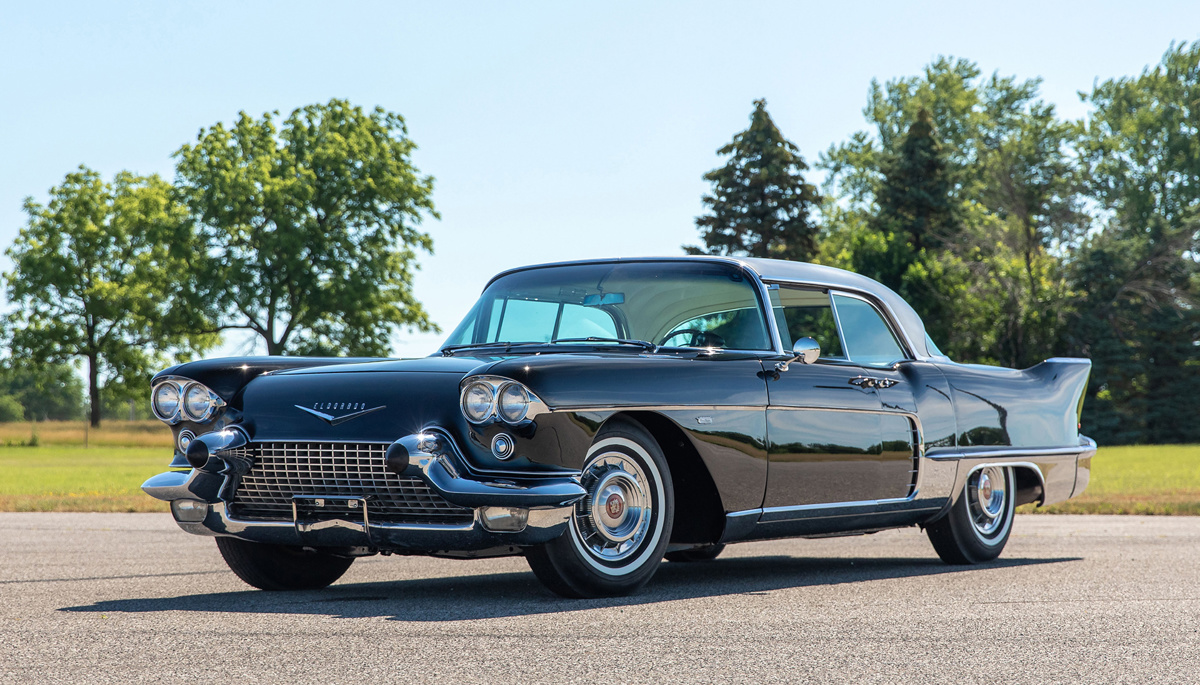 1958 Cadillac Eldorado Brougham
Estimate: $100,000 - $125,000 USD | Offered Without Reserve
Staying true to its name, The Michigan Collection is a focused group of some of the finest American cars ever conceived. This example stands near the summit of any list of U.S.A-made, mid-century luxury vehicles, with practically every amenity added. The Eldorado Brougham's trunk and hood could be opened and closed with the push of a button. GM's most futuristic technology, the Autronic Eye, sat on the dashboard, detecting headlights from oncoming traffic and turning on the driver's lights accordingly—an early version of the technology that is in practically all luxury cars today. Not seen on many luxury cars, before or since, the brushed stainless steel top on this example announces its status as the standard of the world. One of a mere 304 examples built with the highly sought-after "Tri-Power" V-8 engine for the 1958 model year, this lovely example of Cadillac's most ambitious post-war car showed only 54,048 miles at time of cataloguing.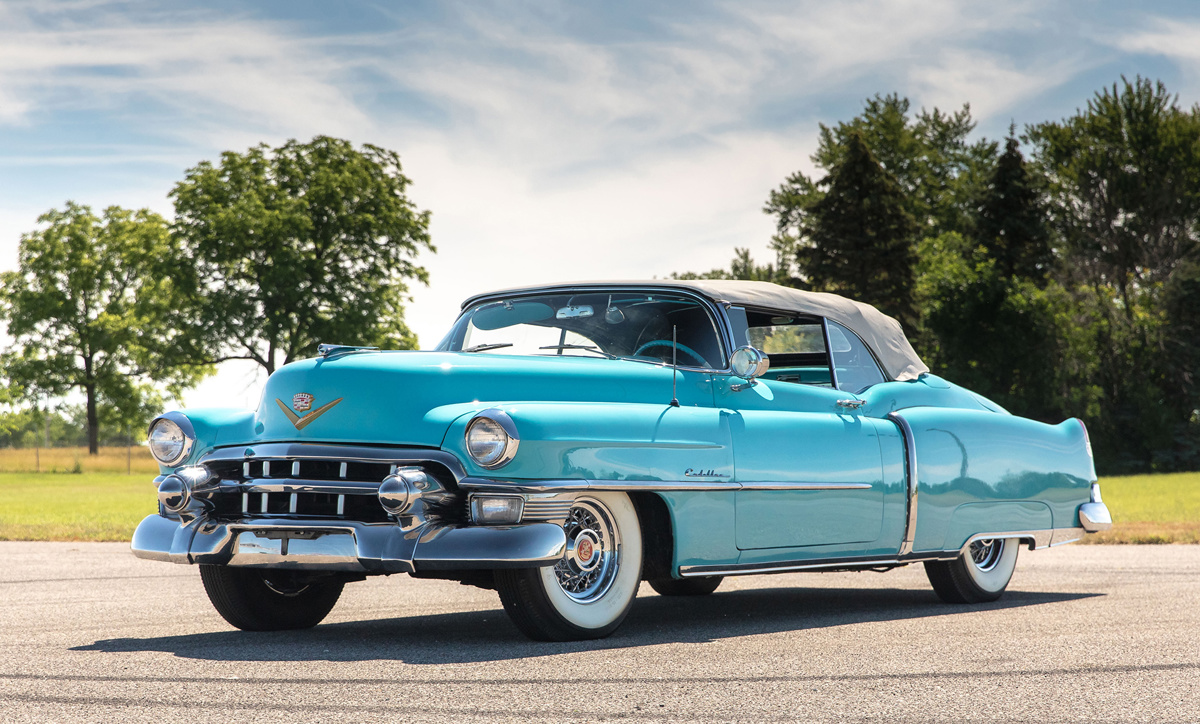 1953 Cadillac Eldorado Convertible
Estimate: $70,000 - $80,000 USD | Offered Without Reserve
The Michigan Collection also contains several Detroit-made cars for those who wish to cruise with the top down. Wearing a striking shade of Azure Blue with a blue leather interior and White Orlon top—the factory-correct color combination—this example is exactly what post-war American design is all about. Of course, being a comprehensive collection, Auburn Fall also offers the opportunity to pick up a 1954 Cadillac Eldorado, another open-top variant, in a similar colorway. Showing barely over 34,000 miles at the time of cataloging, this well-equipped example comes with the quintessentially all-American configuration of chromed wire wheels and wide whitewall tires. Like the Brougham, its high original purchase price coincided with a low number of cars produced. This example is one of a mere 532 Eldorado Convertibles built for the 1953 model year.
THE GLEN HAGUE COLLECTION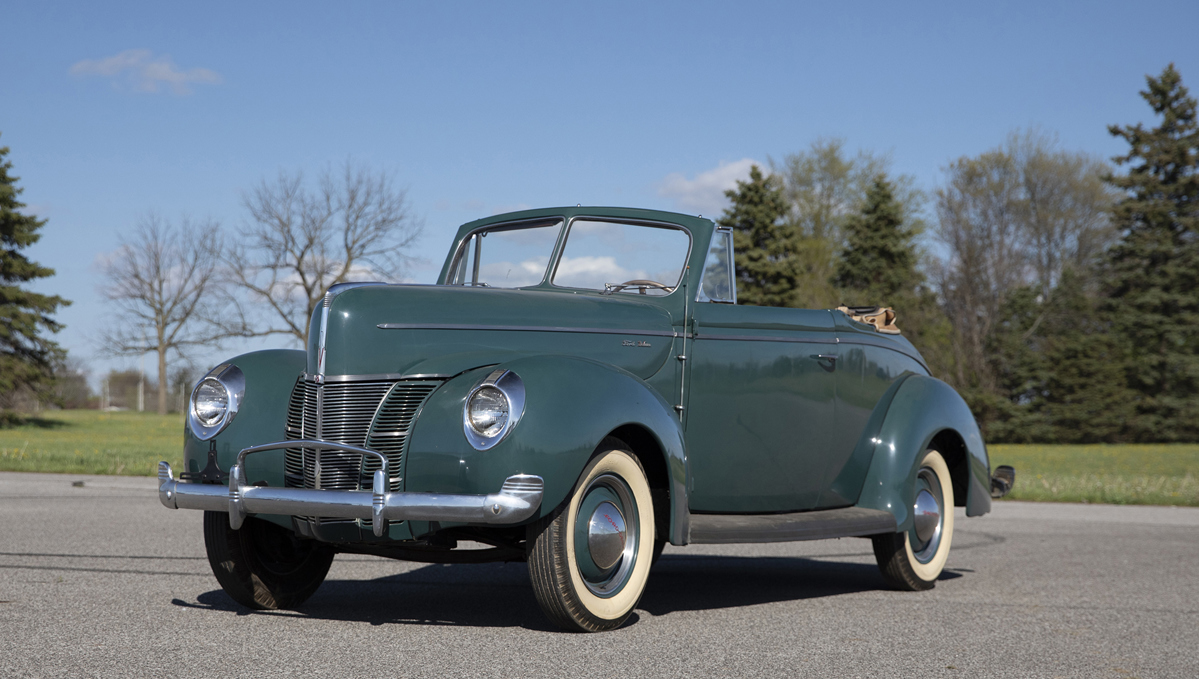 1940 Ford DeLuxe Convertible Club Coupe
Estimate: $18,000 - $22,000 USD | Offered Without Reserve
For those American car fans of a Ford persuasion, The Glen Hague Collection arrives in Auburn with original-condition examples and a near-endless supply of obscure automobilia (the famous Ford Charcoal Briquet Camp Grill is included, as well as unused Flathead V-8 engines, even an unopened bottle of Ford Tomato Juice). Our in-depth video tour shows more of a background of the extensive Hague collection, with a diverse variety of Ford models, carefully curated. This handsome, Flathead V-8-powered Ford DeLuxe Convertible Club Coupe shows remarkable originality, down to its barn-find style condition and desirable, fully authentic, black-and-yellow California license plates.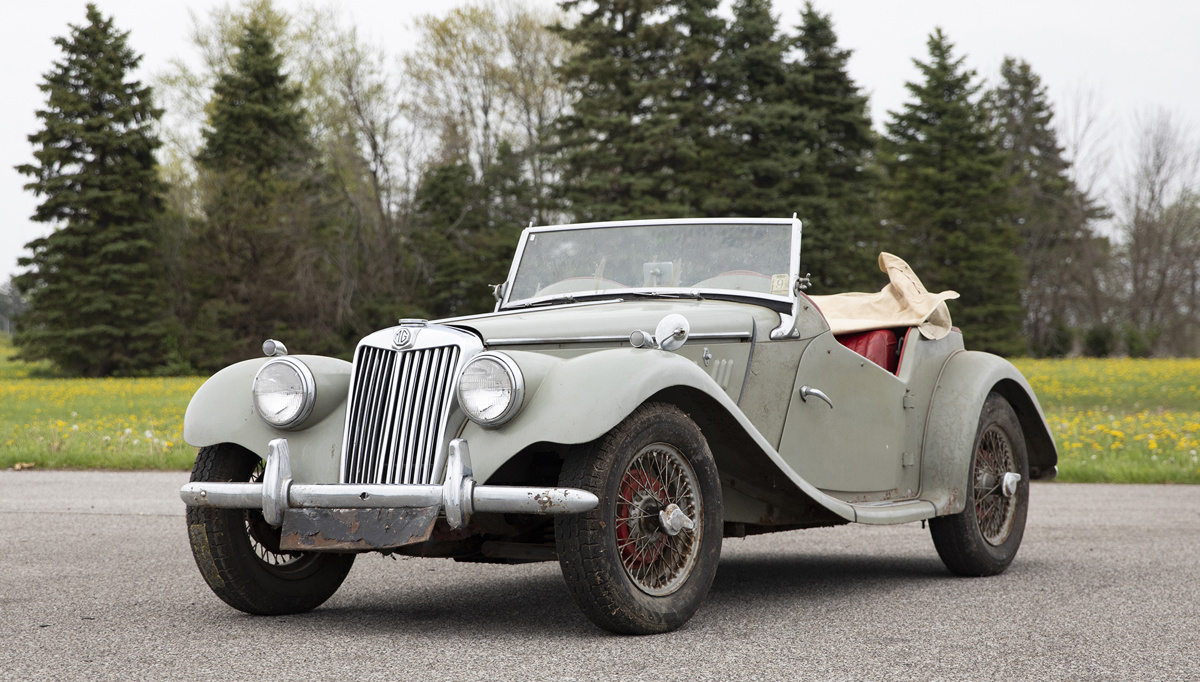 1954 MG TF Roadster
Estimate: $15,000 - $20,000 USD | Offered Without Reserve
One quick outlier, this British roadster proves that Auburn Fall—and The Hague Collection—are not exclusively about American motors. Popular with veterans returning from WWII, the MG was also the first choice of racer Carroll Shelby. Shelby's model was a TC, however; this example was built in early 1954, and thus is fitted with the 1,250 cc "XPAG" inline-four-cylinder engine with an increased 8:1:1 compression ratio by way of stronger valve springs and an enlarged carburetor. This example is presented with the same well-preserved condition as all the other fine examples, carefully curated over the span of sixty-five years of collection by Glen Hague.
THE CAYMAN ISLAND MOTOR MUSEUM COLLECTION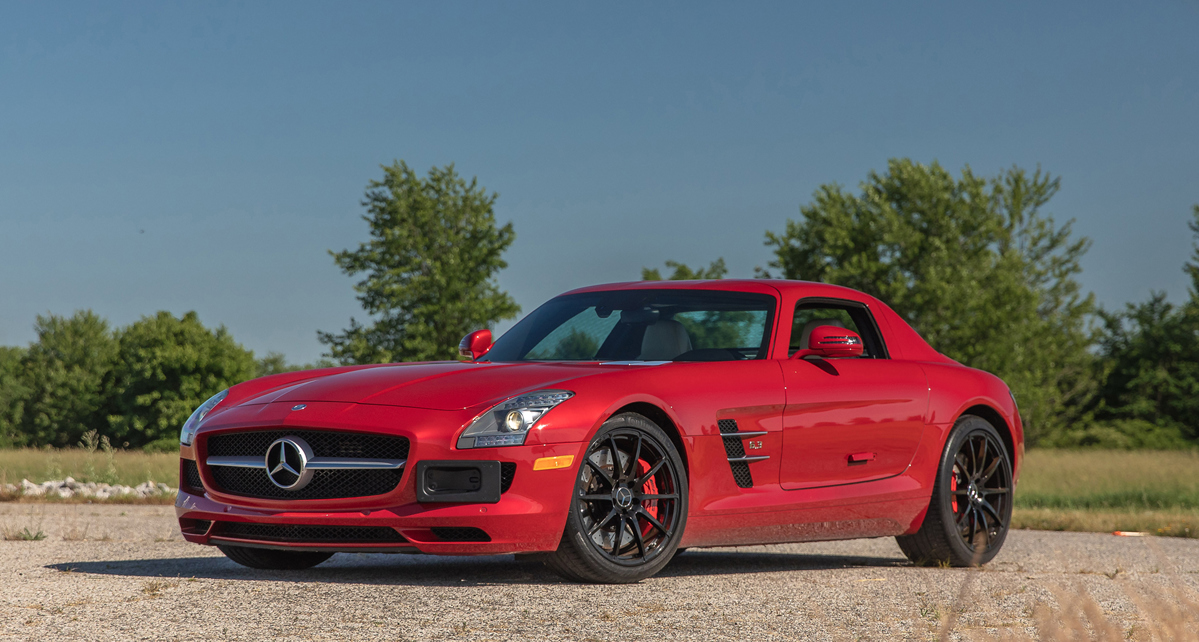 2012 Mercedes-Benz SLS AMG Coupe
Estimate: $180,000 - $200,000 USD | Offered Without Reserve
Another collection showing the diversity of offerings at Auburn Fall, the automobiles of The Cayman Island Motor Museum represents an expansive list spanning from modern supercars back to what was reportedly the first motorcar spotted on the island. This gullwing door-sporting example served as a counterpoint to the museum's matching 2012 Mercedes-Benz SLS AMG Roadster, which also wears the same Sapphire Red Metallic exterior paint scheme. Inside, this 16,400-mile coupe example contains the Exclusive two-tone, beige-over-black AMG seats and interior. With a 1992 Mercedes-Benz 300 SL also offered from the museum's collection, visitors to this year's Auburn Fall auction will have their pick of prime choices from the preeminent German automaker.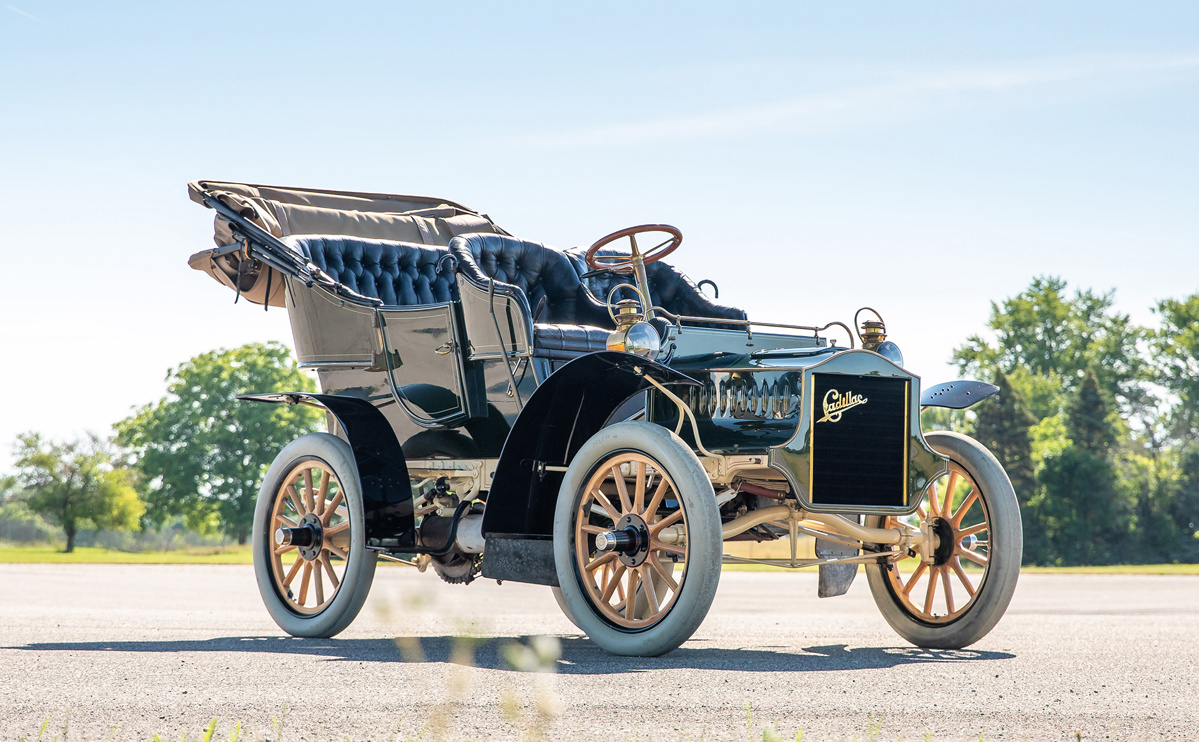 1905 Cadillac Model F Four-Passenger Touring
Estimate: $40,000 - $50,000 USD | Offered Without Reserve
Reportedly, this early Brass Era example was the first model of any automobile that appeared in front of the public on the Cayman Islands. According to this reporting by Toronto's Globe and Mail, during a tour of the museum, popular local myth stated that this example was first owned and imported to the island's West Bay area by a well-to-do gentleman named Carrol Henderson. With its green-and-cream two-tone, pinstriped exterior, this tasteful Model F Cadillac shows that the brand aimed for exceptional quality, even from its outset.
THE FAVAZZO COLLECTION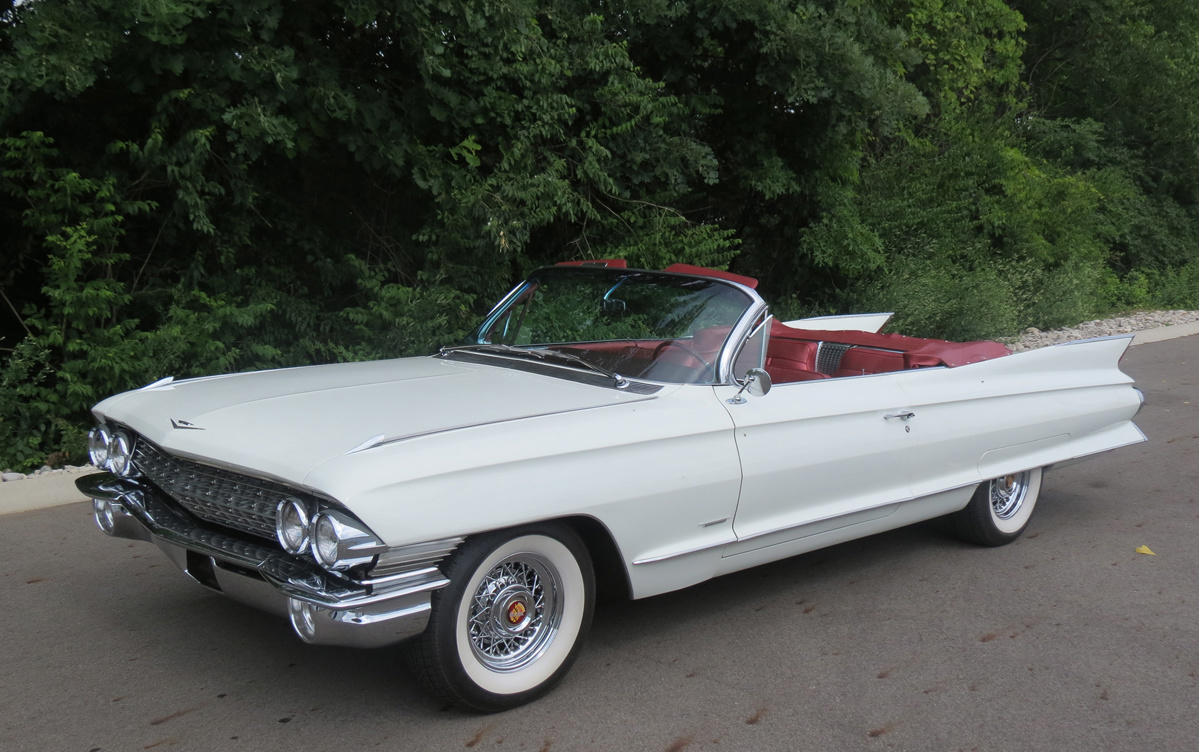 1961 Cadillac Series 62 Convertible
Estimate: $55,000 - $65,000 USD
Another collection of well-preserved American machinery, The Favazzo Collection spans from a post-war Packard to modern-day muscle cars, with plenty of mid-century examples as well. Known among Cadillac fans as the sharp, tasteful alternative to the tall tailfins of the late 1950s, the early 1960s Series 62 examples all sport a similarly sleek look. This open-top example showed slightly under 62,750 miles at time of cataloguing; its contrasting red interior—which appears to retain its original finishes—is a pleasant sight when lowering the white canvas top on this Convertible model. The clean undercarriage on this example shows positive evidence of careful prior ownership.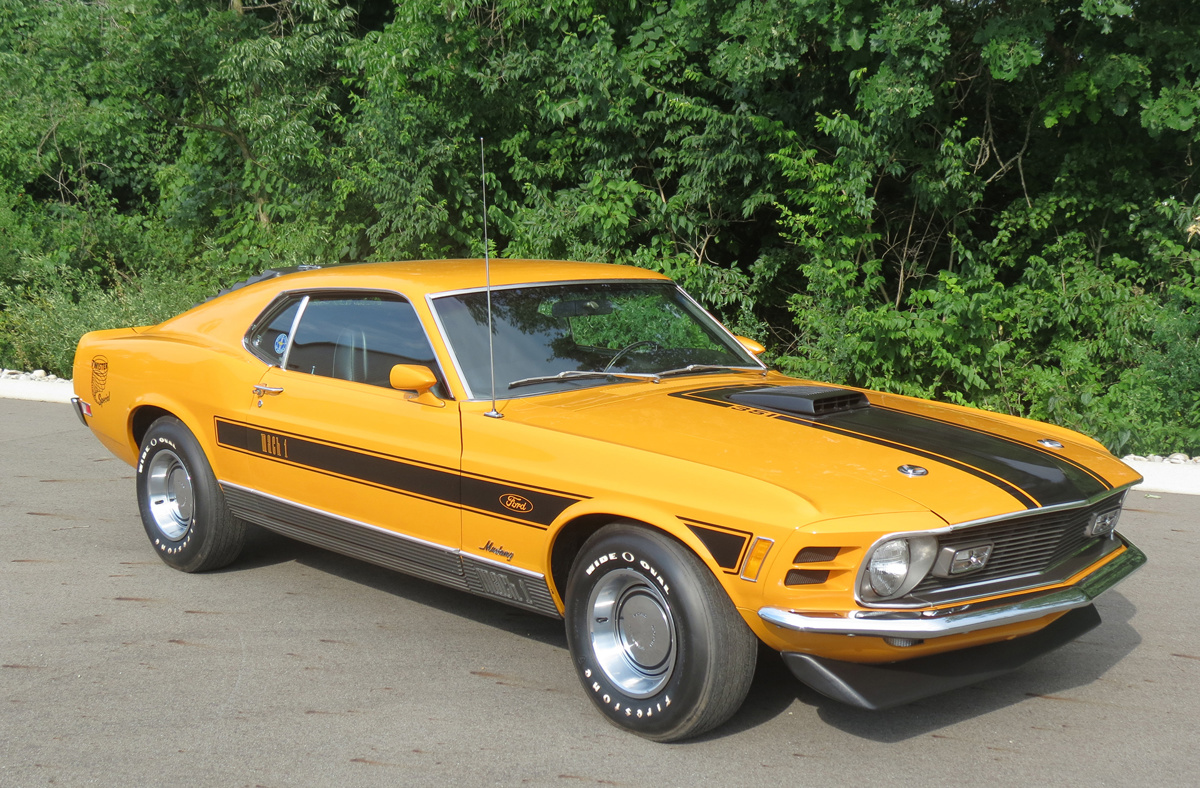 1970 Ford Mach 1 Twister Special
Estimate: $85,000 - $100,000 USD
The prime condition of this period-correct Twister Special can be plainly seen in the associated image gallery on this lot listing. Finished in October 1969 and delivered new to a Ford dealer in Topeka, Kansas, this single-family-owned example is one of the mere 96 that were built by Ford as an in-period promotion for dealers in the Kansas City area. This model was meant to be more than a mere appearance package, and yet the striking Grabber Orange paint scheme perfectly contrasts with the black stripes and twist-style silver hood clips, making this example one of the sharpest-looking factory-correct Fords of the era.