A time when automotive manufacturing was more about the skilled craftsmanship that went into every chassis, pre-war and Brass Era examples have been earning interest from a greater diversity of collectors. Whether it is the exclusivity that typically accompanies such fine examples or an appreciation of the hundreds of hours taken to build these historic artifacts in the first place—all without the aid of robots or CAD—owning a pre-war classic bestows a sense of completion to car collectors of any era.
As we have discussed earlier in our previous Introduction to Auburn article, there are few places better to find an American-made classic than at RM Auctions annual Auburn Fall event. With collectors arriving at Auburn for the Labor Day event from across the country (not to mention interested bidders from around the globe) the eyes of the world are truly turned toward Indiana for a few unforgettable days in early September. Auburn's picturesque town square is transformed into a parade of motoring memories and the generous grounds of the Auburn Auction Park become a veritable fairground for fans of any genre, make, or model of automobile. 
While we start gearing up for this year's event, which spans from 2-5 September in 2021, we thought it would be useful to highlight a few intriguing pre-war examples, perfect for connoisseurs of classic cars and newcomers alike: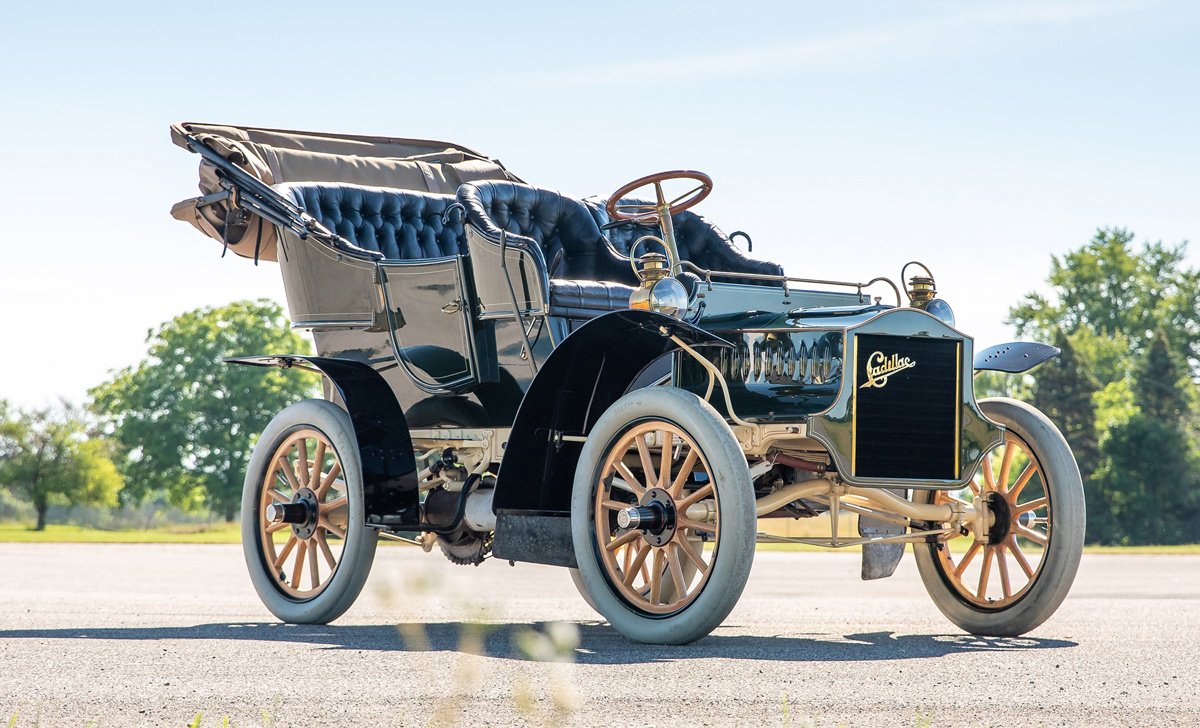 1905 Cadillac Model F Four-Passenger Touring
Estimate: $40,000 - $50,000 USD | Offered Without Reserve
The Cayman Island Motor Museum Collection
Part of the joy derived from owning any classic comes from the continuity between your car and the history of the automobile. Owning any Brass Era example highlights this contrast even further, with the differences between examples like this 1905 Cadillac Model F and modern offerings being almost greater than those between this Touring car and a horse-and-buggy. When Cadillac launched their inaugural Model A two years prior, it was a rear-wheel-drive two-seater, powered by a single-cylinder "Little Hercules" motor. By 1905, Cadillac had released several revisions of their "horseless" carriage, leading to this Model F Four-Passenger Touring, which sports a simulated "engine hood" front end. While the rear-mounted powerplant's actual placement did not change, the hooded front contained and directed air to the Model F's radiator and telegraphed the future of long-hood, short-cab automobile design.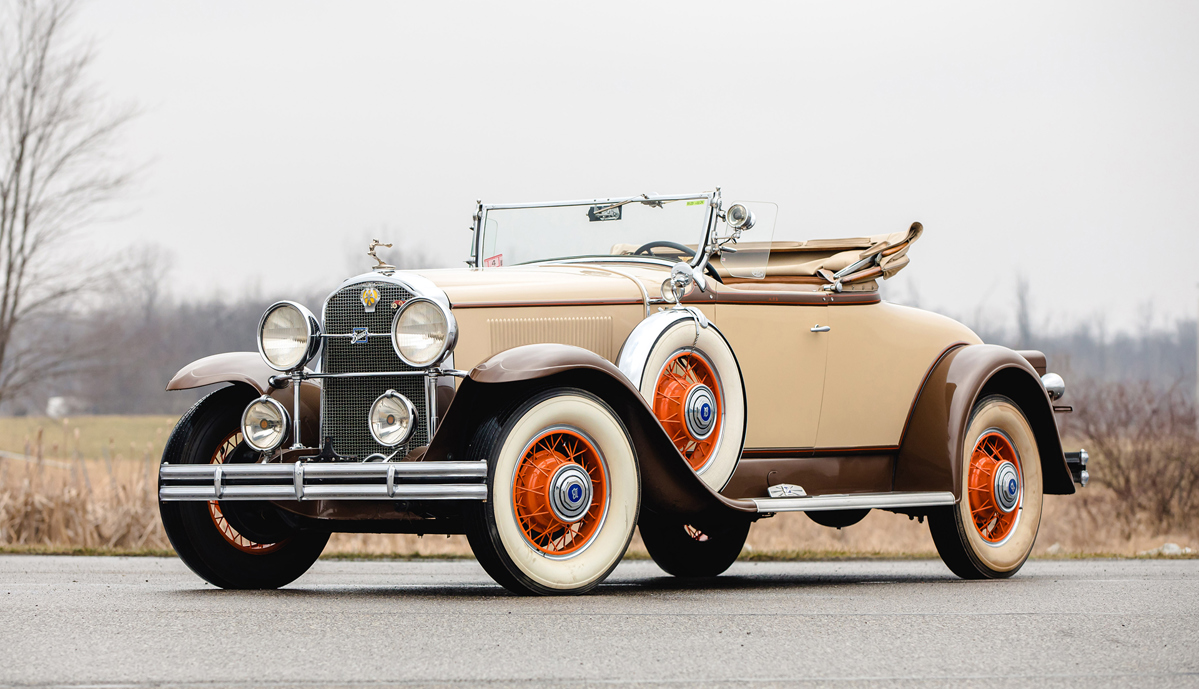 1931 Buick Series 90 Sport Roadster
Estimate: $75,000 - $80,000 USD
Flash-forward about a quarter century and automobile design had taken on a language all its own. No longer so derivative of horse-drawn carriages, the automobiles of the 1930s were establishing styling cues of their very own, building their respective brands in the process. By 1930, Buick had established themselves as a significant part of the driving force behind General Motors and a legitimate competitor to intercompany rival Cadillac. Examples like this eight-cylinder Series 90 Sport Roadster became known as "Baby Cadillacs" and buoyed the reputation of the Buick brand with luxurious appointments and prodigious power. Befitting its designation as a Sport Roadster, this Buick Series 90 was rated from the factory as producing a sprightly 104 horsepower. Today, with its handsome older restoration still showing strong, this CCCA Full Classic would be a distinguished choice for vintage road rallies.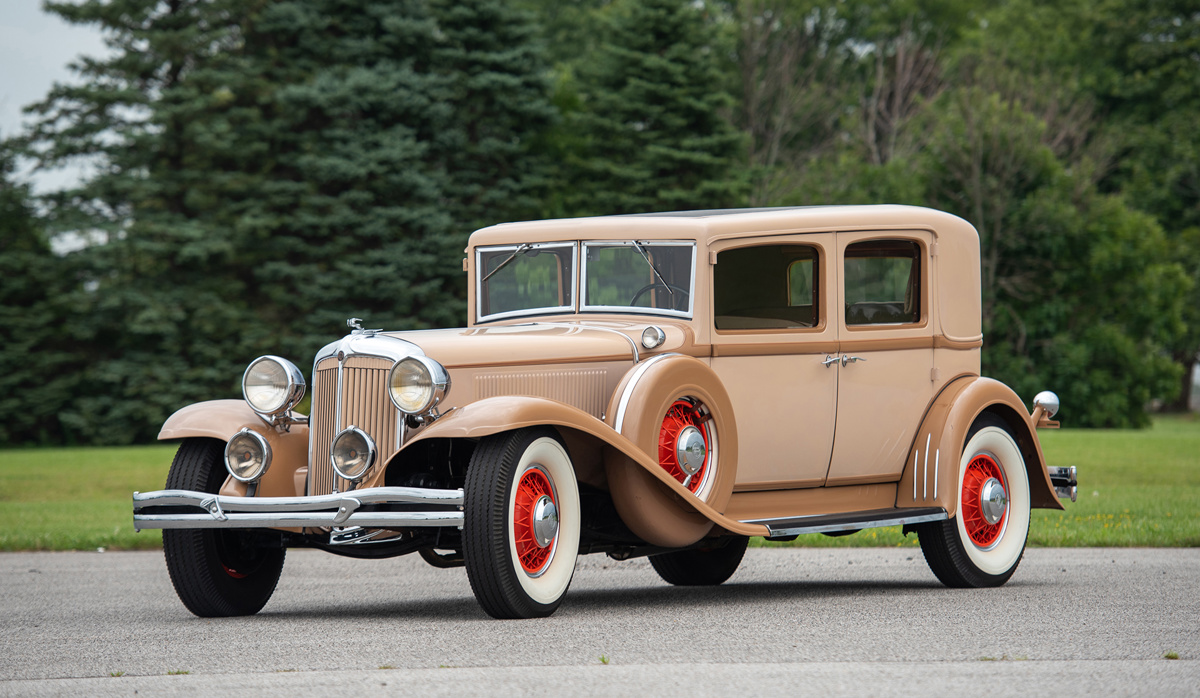 1931 Chrysler CG Imperial Close-Coupled Sedan
Estimate: $60,000 - $80,000 USD
As the 1930s dawned, the brands that defined top-tier American motoring were still establishing themselves. Automakers that presented a portfolio of options were those that were most likely to survive the Great Depression, and Chrysler was no exception. Establishing the Imperial brand in 1926 to capture the upper ends of the market, Chrysler built these exemplary models in limited quantities and luxurious appointments. Also deemed a Full Classic by the CCCA, this Close-Coupled example could be chauffeur-driven or piloted with ease by the owner—both driver and passenger will enjoy the smooth-running 6.3-litre straight-eight engine, which debuted in this model in 1931.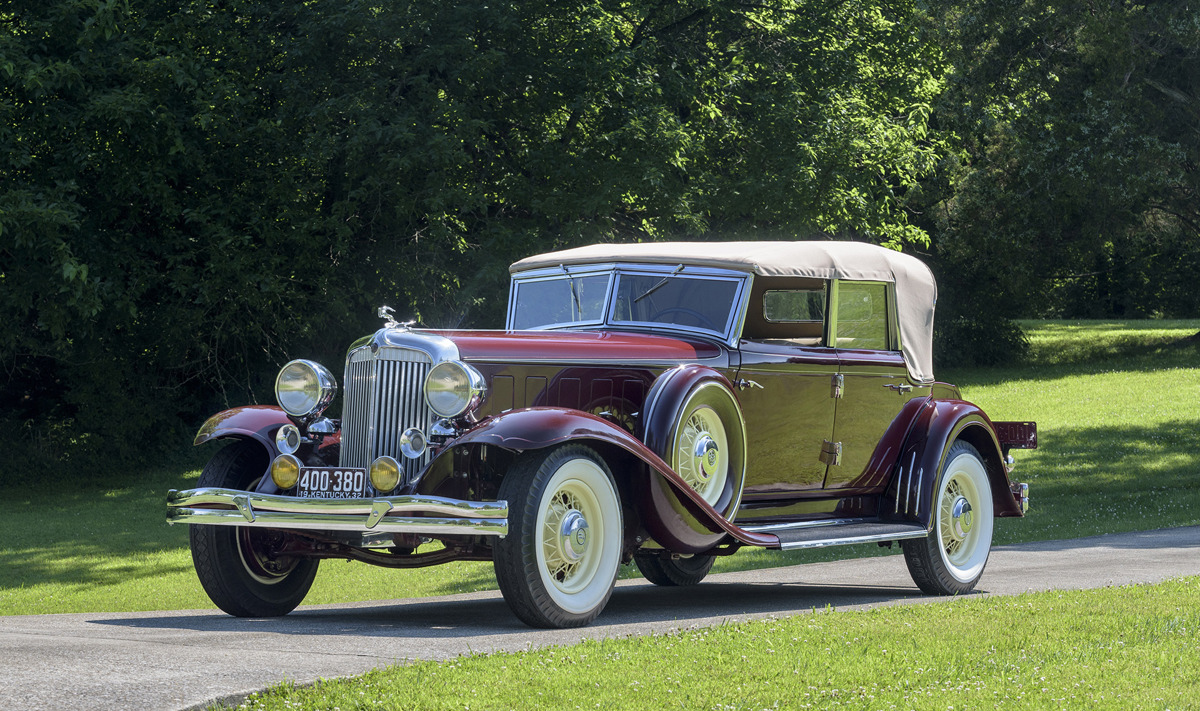 1932 Chrysler CL Imperial Convertible Sedan
Estimate: $150,000 - $200,000 USD
Of course, for many fans of vintage motoring, the upper tier of any classic experience is reserved for open-top examples. This example is one of a mere eleven CL Imperial Convertible Sedans made during the 1932 model year and has never before been offered for public sale. With a similarly smooth eight-cylinder powerplant to the Close-Coupled Sedan we covered previously, this example deserves the consideration of anyone interested in a CCCA Full Classic, as it was owned and lovingly maintained by the same family for nearly a quarter-century. This handsome maroon example presents premium value for a classic from any global marque during its period of production, and singlehandedly proves the quality of the Imperial brand.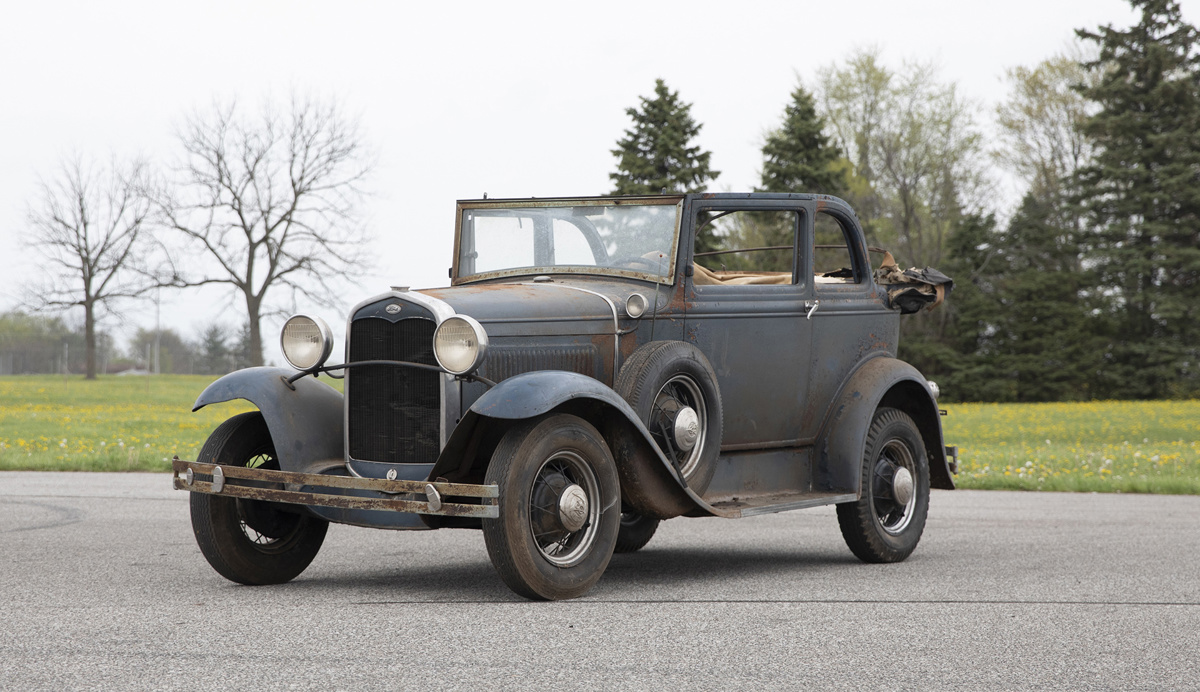 1931 Ford Model A Convertible Victoria by Murray
Estimate: $10,000 - $12,000 USD | Offered Without Reserve
The Glen Hague Collection
One piece of the fascinating and extensive Glen Hague Collection, this open-top Ford may not be recognized by the CCCA as a Full Classic but is no doubt a rarely seen and intriguing model. Made by the Murray Body Company of Detroit, which supplied custom coachwork for special edition models as well as producing many of the regular-series models to Ford, this Convertible Victoria model shows that uncommon, coachbuilt classics can still be found at surprisingly attainable values.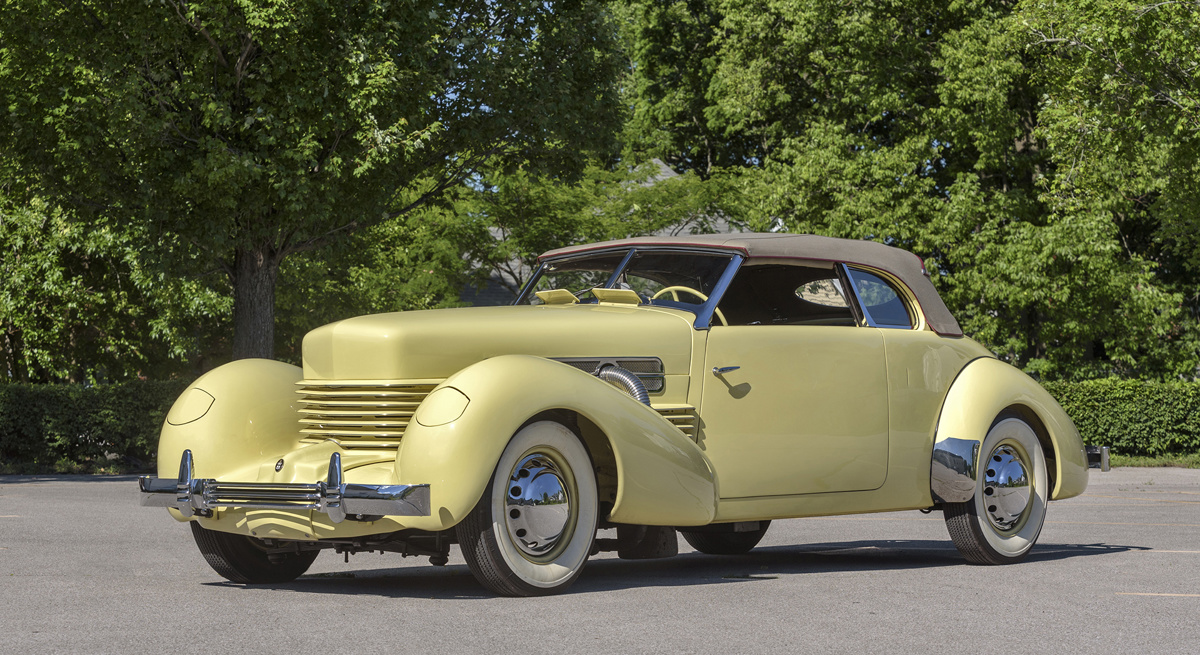 1936 Cord 810 Phaeton
Estimate: $125,000 - $150,000 USD
Rounding out our list of pre-war classics is a glimpse of the post-war era, courtesy of the pride of Auburn, Indiana, E.L. Cord's eponymous engineering firm. Designed by Gordon Buehrig, this aerodynamic two-door came in Coupe, Sedan (Beverly), and rakish open-top Phaeton format. Soon, the Cord 810's groundbreaking design was seen across the world, most notably in the one-off Hispano-Suiza Dubbonet Xenia from 1938. This example has a prestigious series of ownership, including many members of the Auburn Cord Duesenberg Club, which has categorized this classic example with their highest honor, deeming it a Category 1 Original Car, only the ninth Cord in history to share that honor. With pre-war futuristic technology mixing with the hard-to-equal original condition, this Indiana-made example is worth the trip to Auburn alone.