This may be an extreme understatement, but for most of us, the past twelve months have been unceasingly serious. After a year spent without concerts, arcades, and sporting events, we have adapted to our current reality by turning inwards, transforming our homes (and garages) into places where we are free to eat, drink, and recreate at-will. Millions watched a viral TikTok tour of a basement that was re-imagined as a retro video rental store. A real estate listing also went viral when it revealed something equally surprising in its basement, an entire wintertime village recreation, complete with classic cars.
While our homes do not all need makeovers quite so extreme, with RM Sotheby's latest auction offering hundreds of timeless diversions, candy dispensers, and automobilia necessary to enliven any atmosphere, we thought we would take a lighthearted look through the fascinating histories of some of the highlights, all offered without reserve: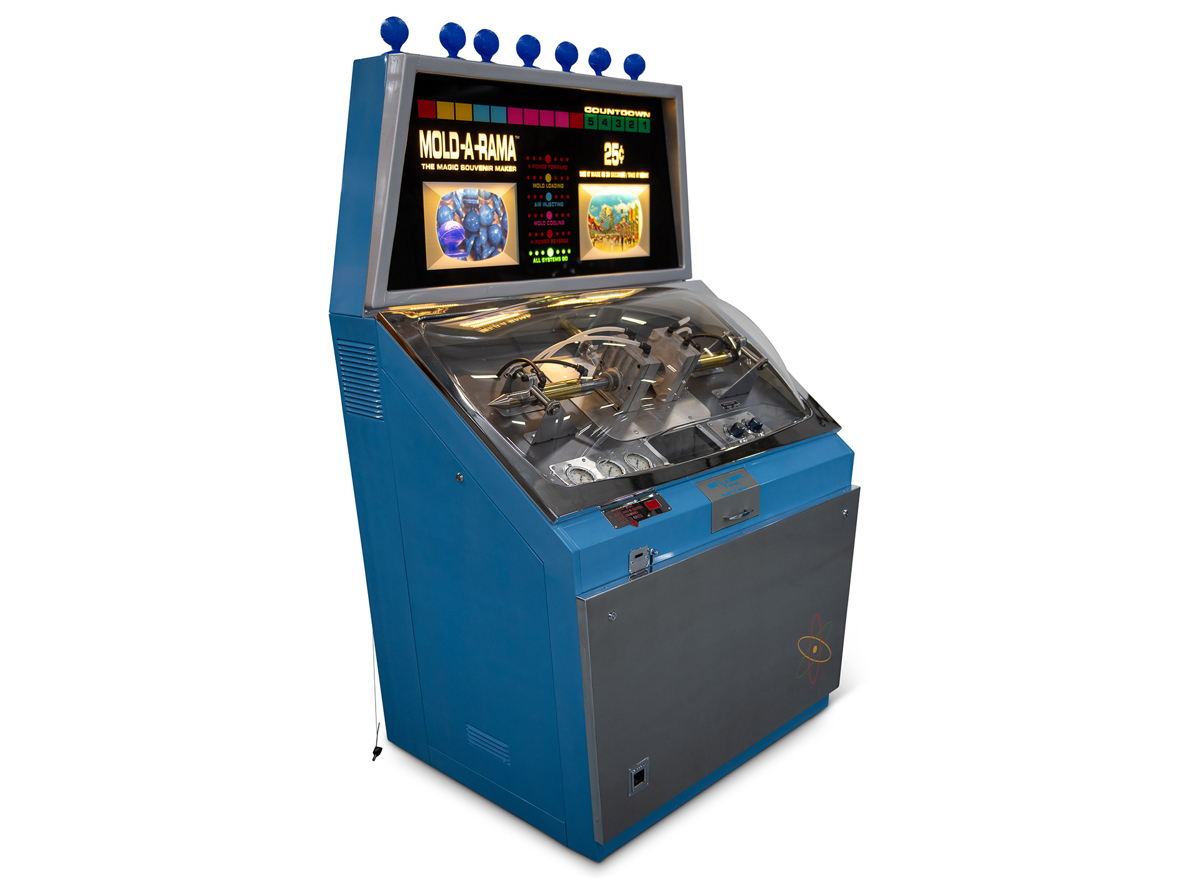 World's Fair Unisphere Mold-A-Rama Machine
Estimate: $25,000 - $30,000 USD

 

|

 

Offered Without Reserve

 

A fixture of museums ranging from natural history to automotive, this space-age Mold-A-Rama was made by the Lyon Manufacturing Company of Chicago in honor of the New York World's Fair in 1964. Held on an expansive piece of land in Queens that later doubled as the setting for the climax of Men in Black, the fair's complex theme was "Man's Achievement on a Shrinking Globe in an Expanding Universe." According to Mental Floss magazine, somewhere around 200 Mold-A-Rama machines were made by ARA between 1962 and 1969," a scarcity that makes functioning machines very collectible today. One estimate lists a number of in-service machines at no more than 120, making this example both rare and desirable. In about half a minute, this Mold-A-Rama machine produces a tiny wax sculpture of the '64 World's Fair's iconic globe centerpiece, the Unisphere.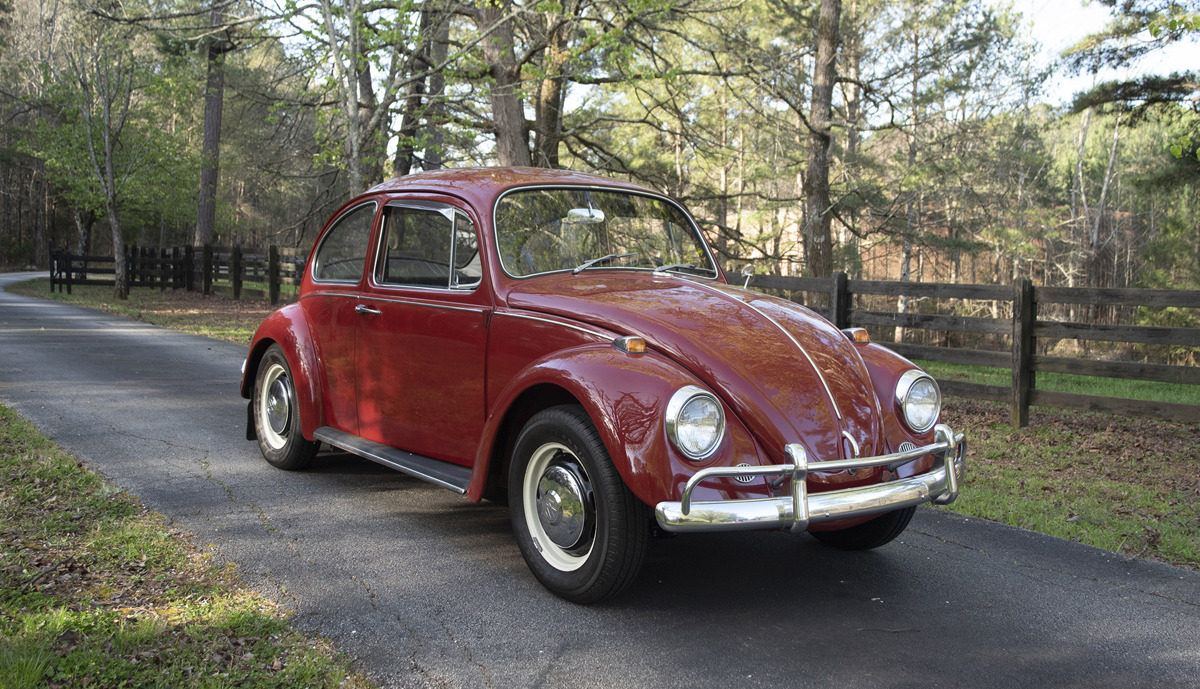 1967 Volkswagen Beetle Sedan
Estimate: $18,000 - $22,000 USD

 

|

 

Offered Without Reserve

 

Renowned as the "ad that changed everything," DDB's "Think small" campaign for the VW Beetle reimagined all of the classic coupe's perceived flaws as strengths, selling the public on a cheerful car packed with personality. Over half a century later, the VW Beetle has become an enduring icon for car collectors and the counterculture alike. This example's red-over-black "ladybug" theme is capped by its carpets, which feature depictions of a smiling cartoon bug, sure to brighten any mood.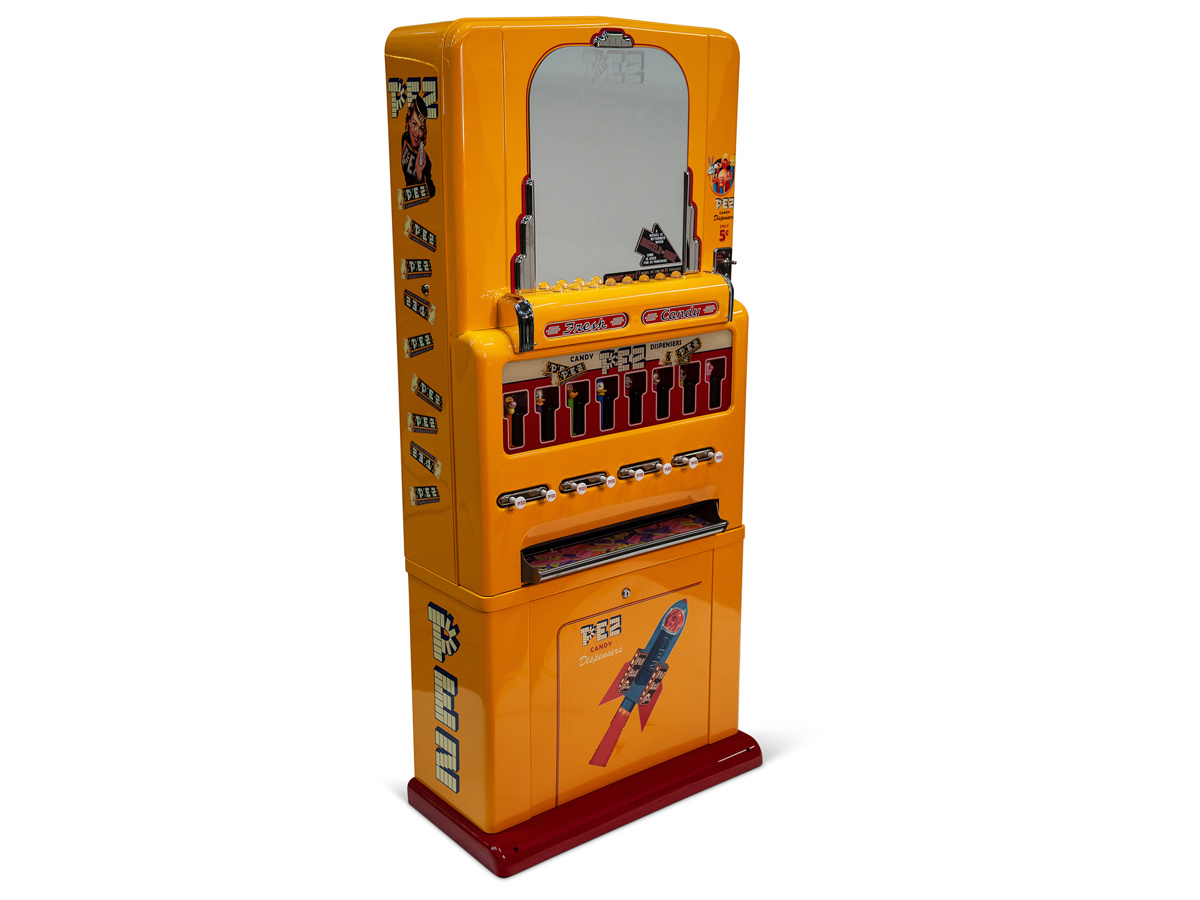 Pez-Themed Stoner Eight-Pull Vending Machine
Estimate: $8,000 - $10,000 USD

 

|

 

Offered Without Reserve

 

One of the greatest attractions in Connecticut is the PEZ Museum, an enormous 4,000 sq. ft. facility that houses the American headquarters of PEZ production. But the PEZ story starts earlier (and elsewhere). Founded by an Austrian entrepreneur in 1927, PEZ (a modification of the German word for peppermint, "Pfefferminz") was initially intended as an alternative to cigarettes for ex-smokers. Nearly a century after its founding, PEZ has become a collectible in and of themselves, with the colorful figureheads each representing eras of production. This eight-pull dispenser features classic characters from the Disney universe and is well-stocked enough to compose your own mini-collection.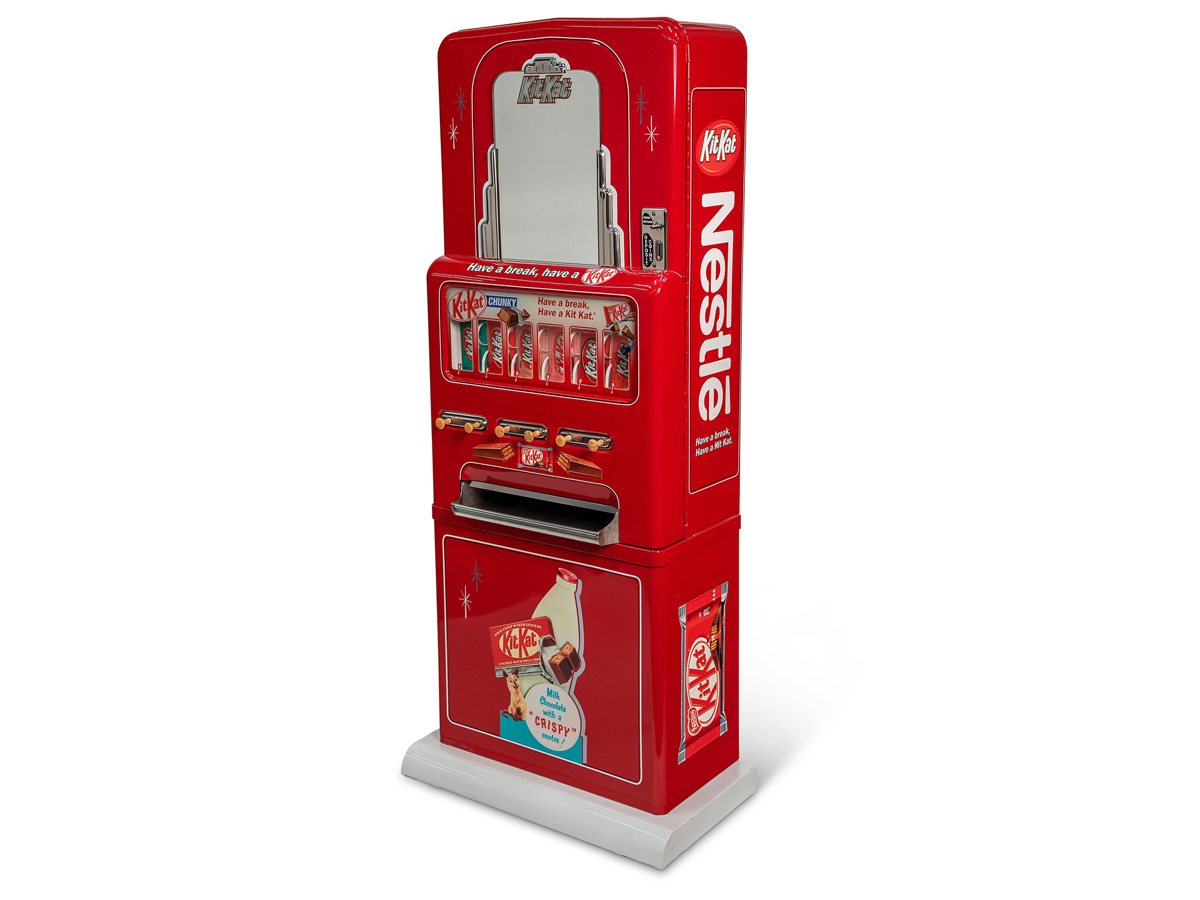 Kit Kat-Themed Stoner Six-Pull Vending Machine
Estimate: $7,000 - $9,000 USD

 

|

 

Offered Without Reserve

 

Like the previous lot, this delightful vending machine was developed by the Stoner Manufacturing Corp. of Aurora, Illinois. Mid-century Stoner-branded vending machines are themselves a collectible commodity, with mint-condition examples asking for significant buy-it-now prices. Part of the demand for these well-made machines is that they were not made for very long: A lawsuit in 1974 from a rival vending machine firm, the Missouri-based Vendo Company, resulted in the end of Stoner-branded machines. This Kit Kat-Themed example offers the classic Nestlé confection in a variety of flavors, all promising "Milk Chocolate with a CRISPY centre." Yum.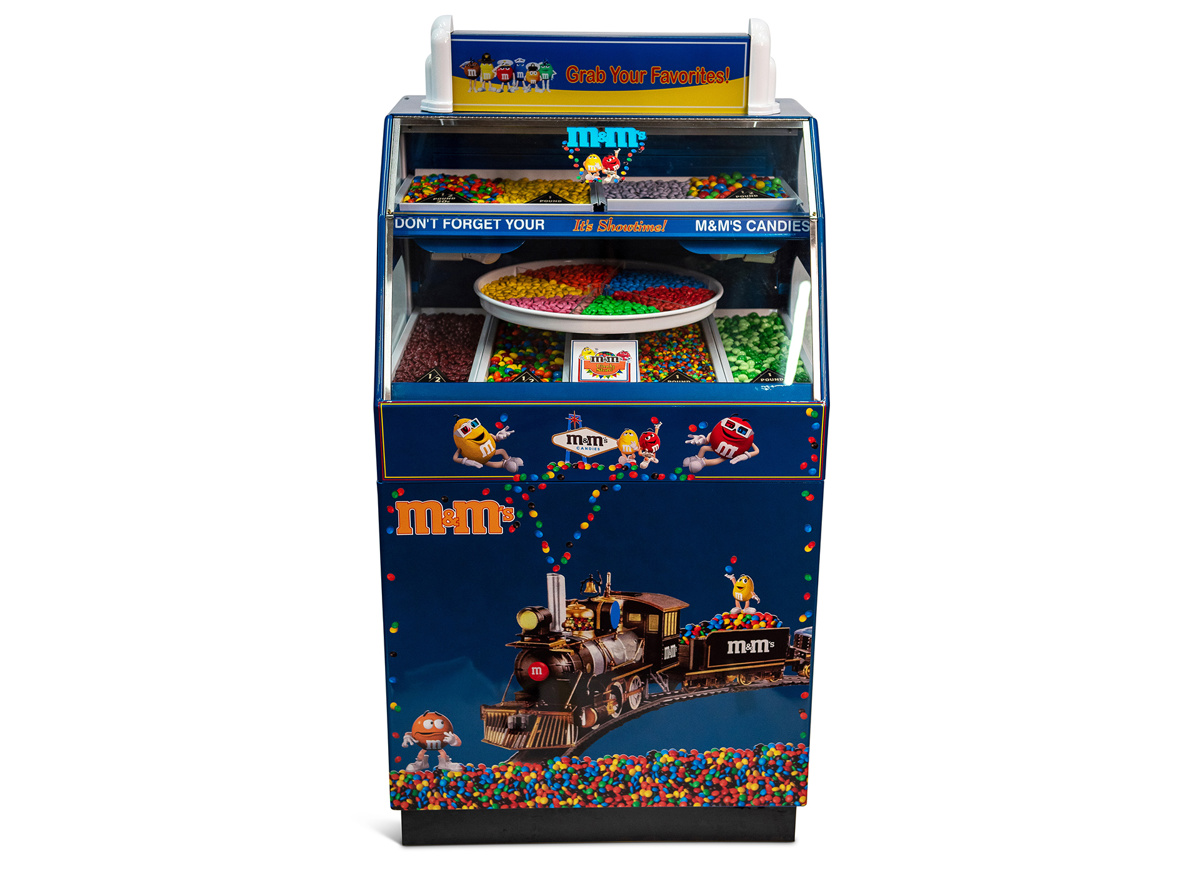 M&M's-Themed Candy Display
Estimate: $5,000 - $7,000 USD

 

|

 

Offered Without Reserve

 

Meanwhile, at rival chocolate company Mars, Inc., the main innovation was inverting the old recipe, and offering a crispy "candy coating" on the outside of the milk chocolate, protecting their customer's hands from stains and making possible a veritable rainbow of colorful options. In an interesting twist, the American-based Mars brand actually got its big break during WWII, with father-and-son team Frank and Forrest Mars Sr. (the meaning behind the initials in "M&M's") providing sleeves of their candy-coated confections for the U.S. Army's "MRE" rations starting in 1941. After the war, the delightful treats caught on with the civilian population at large, and the printed "M" was intended as a mark of quality, making it easy to discern imitators. Today, the brightly hued colors of M&M's candy draw crowds to open-world experiences in Las Vegas, London, and Shanghai; this vibrant Display is tantamount to a fun-sized version.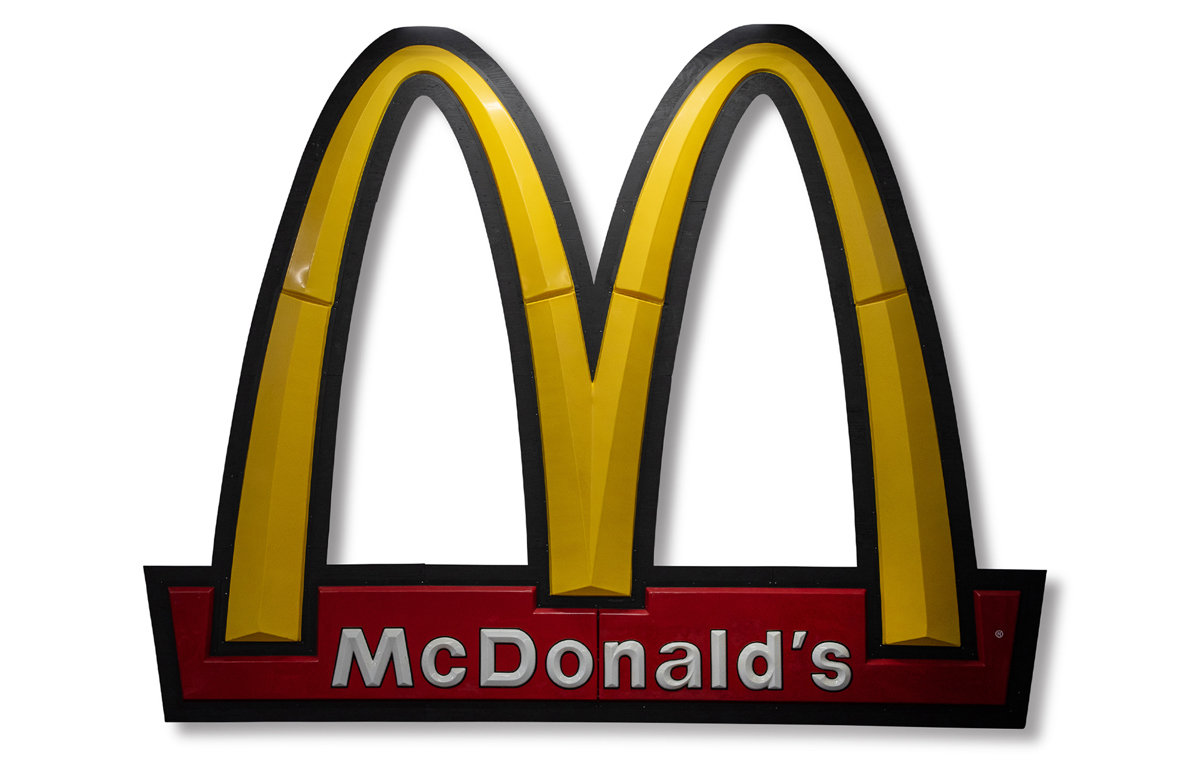 McDonald's Golden Arches Lighted Restaurant Sign
Estimate: $4,000 - $6,000 USD

 

|

 

Offered Without Reserve

 

The whirlwind history of the worldwide fast-food phenomenon started by the McDonald brothers (and promoted by Ray Kroc) made for the plot of a feature film and has provided grounds for research by historians of modernist architecture and economic theorists alike. The famous Golden Arches echo the classic shapes of the brand's signature, slim-cut French fries. Though the exact shape of the arc has changed with time, the arches themselves predated the modern McDonald's logo. Hungry for lunch yet?

 

 

Toys "Я" Us Lighted Letters Sign
Estimate: $3,000 - $5,000 USD

 

|

 

Offered Without Reserve

 

The recent announcement that beloved retail establishment Toys R Us was closing its doors forever left at least a few of us feeling a bit empty, so the presence of this classic expression of the kid-focused chain's light-up logo is sure to fill a gap in the hearts of many. This expansive logo—measuring 444 inches on its long side—would make for a crowning centerpiece atop any collection of playthings.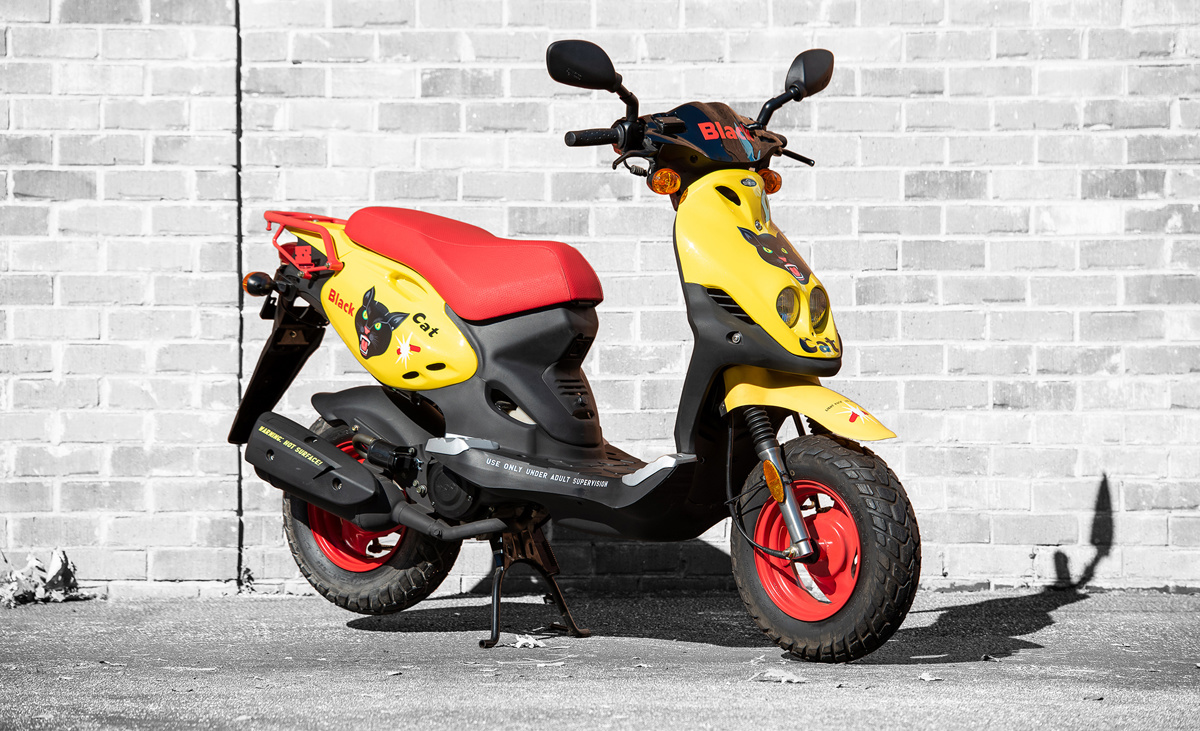 2006 PGO PMX 50 'Black Cat'
Estimate: $3,000 - $5,000 USD

 

|

 

Offered Without Reserve

 

Wearing a brand recognizable to firework aficionados worldwide, this 'Black Cat'-themed scooter is sure to bring out the rebel at heart. The history of fireworks, of course, dates back to ancient times, from primitive roasting of bamboo in the 200 B.C. to worldwide popularization of gunpowder-based firework displays, imported to Italy and the U.K. via the Silk Road in the 1500s. The Black Cat brand is a more modern invention, created by Li & Fung, Ltd. in the 1940s as their premiere pyrotechnic brand for resale in the United States. The yellow-and-black firecracker theme continues on the gauges, "KA-BOOM"-printed tail-plate, and step-plates, which echo the familiar firework refrain: "Use only under adult supervision."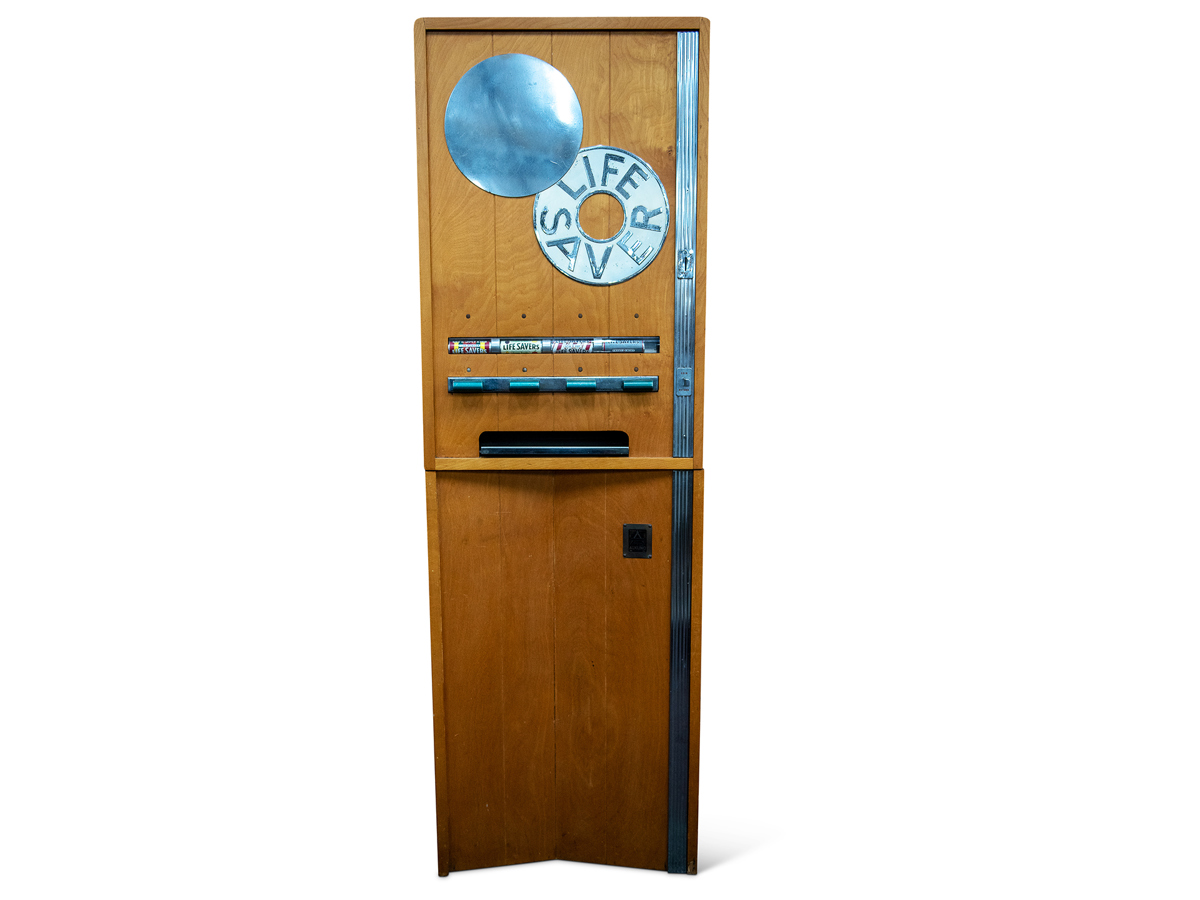 Life Savers-Themed Alkuno Vending Machine
Estimate: $2,000 - $3,000 USD

 

|

 

Offered Without Reserve

 

Alkuno & Company, of 408 Concord Ave., New York, New York, prided itself in offering quality vending products, built with precision. A period advertisement offering an array of vending products including this Life Savers-Themed Machine shows what these machines meant to the 24-hour diners, roller skating rinks, and movie theatres where they were so commonly seen: Essentially miniature retail businesses, offered in a minimal footprint. Another ad cautioned: "Don't spend a dime until you see" Alkuno's full line of enamel-finished vending products. Even better, this Machine comes fully stocked, an absolute lifesaver for busy collectors.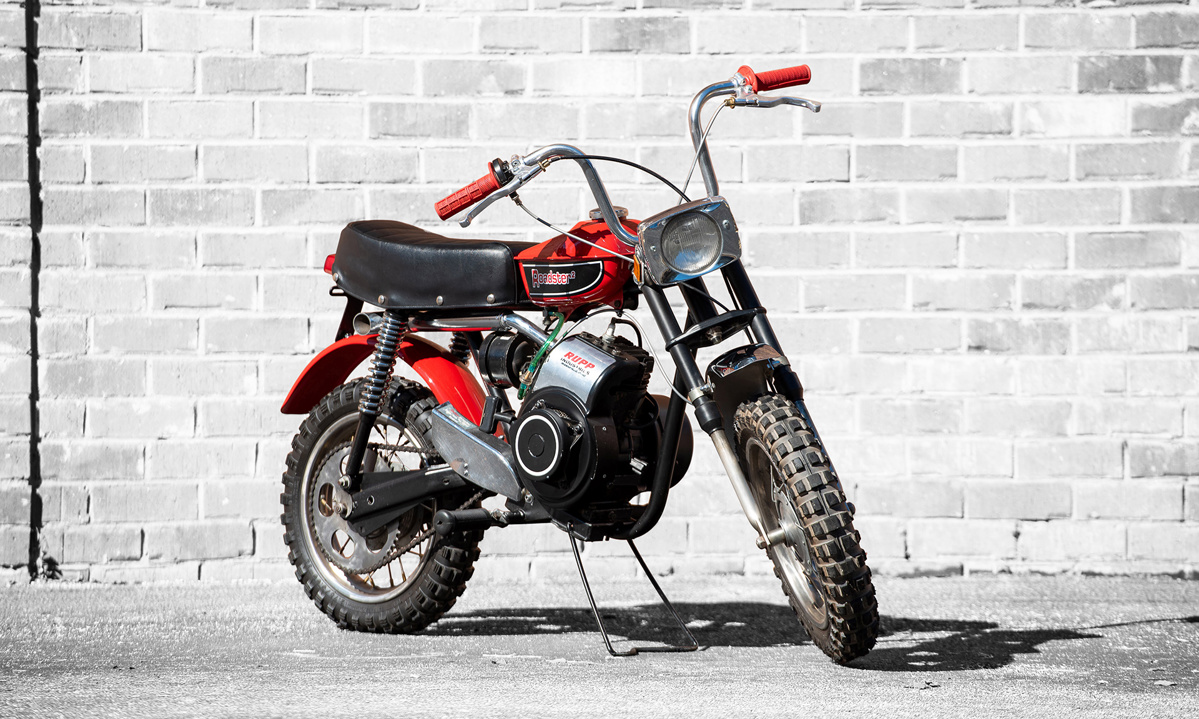 1972 Rupp Roadster 2
Estimate: $2,000 - $3,000 USD

 

|

 

Offered Without Reserve

 

The 1970s marked big changes for Rupp Industries' bestselling Roadster motorbike. Advertised by Rupp as fully street-legal, models like this Roadster 2 received larger 10-inch diameter wire wheels, in chrome. Complete with knobby tires for riding on unpaved roads, this retro Roadster is ready for adventure. With all of its original stickers well-preserved, and accompanied by a full wiring diagram, this motorbike is like all the feeling of fun and freedom of the 1970s, distilled into one motorbike.