While extrapolating any kind of meaning from a car livery can sometimes seem as deep a theory as the paint itself, when the livery in question is for a sponsor which has so thoroughly upended the world of motorsport, sometimes not much thought is required. Eight years after this 2002 Ferrari 550 GT1 ran with its now-iconic Red Bull livery in the FIA GT Championship, the caffeine-and-taurine-fueled team could claim to dominate the field at motorsport's highest level, with Mark Weber and Sebastian Vettel conquering F1 podiums with surprising regularity. Tracing back the roots of this sponsorship can be a fascinating journey for any fan of motorsport, especially when it appears over Pininfarina-designed coachwork as elegant as this: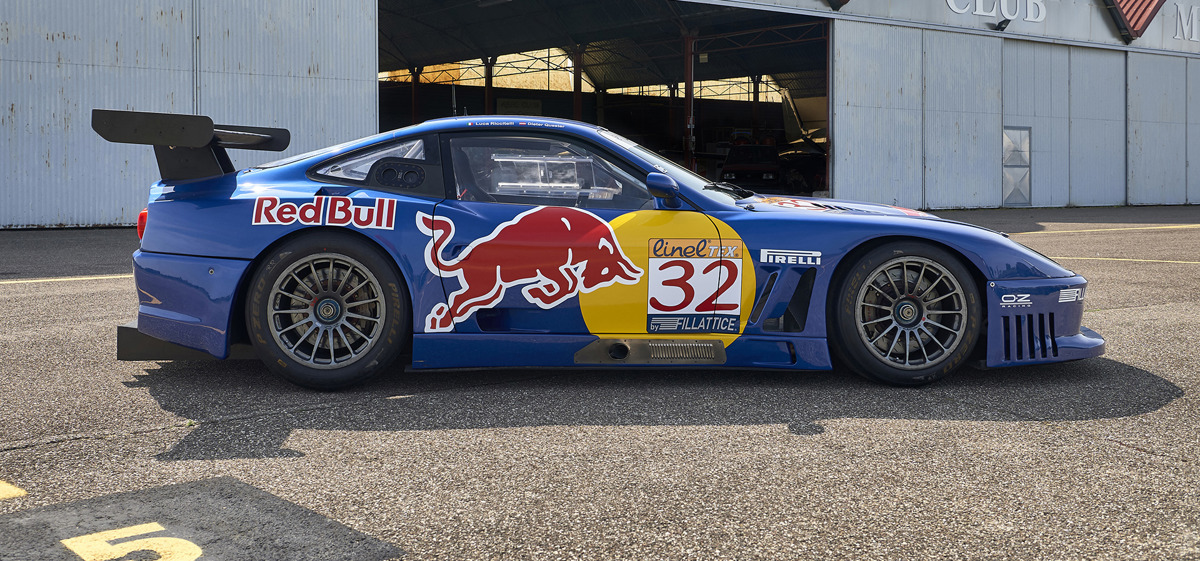 2000 Ferrari 550 GT1
Estimate: €1,800,000 - €2,200,000 EUR
Commissioned by the short-lived Italian Team Rafanelli, and finished by high-grade systems engineering firm Italtecnica, this competition-grade Ferrari is a work of functional art, down to the lightweight, durable carbon-fiber composite components chosen for its breathtaking powerplant.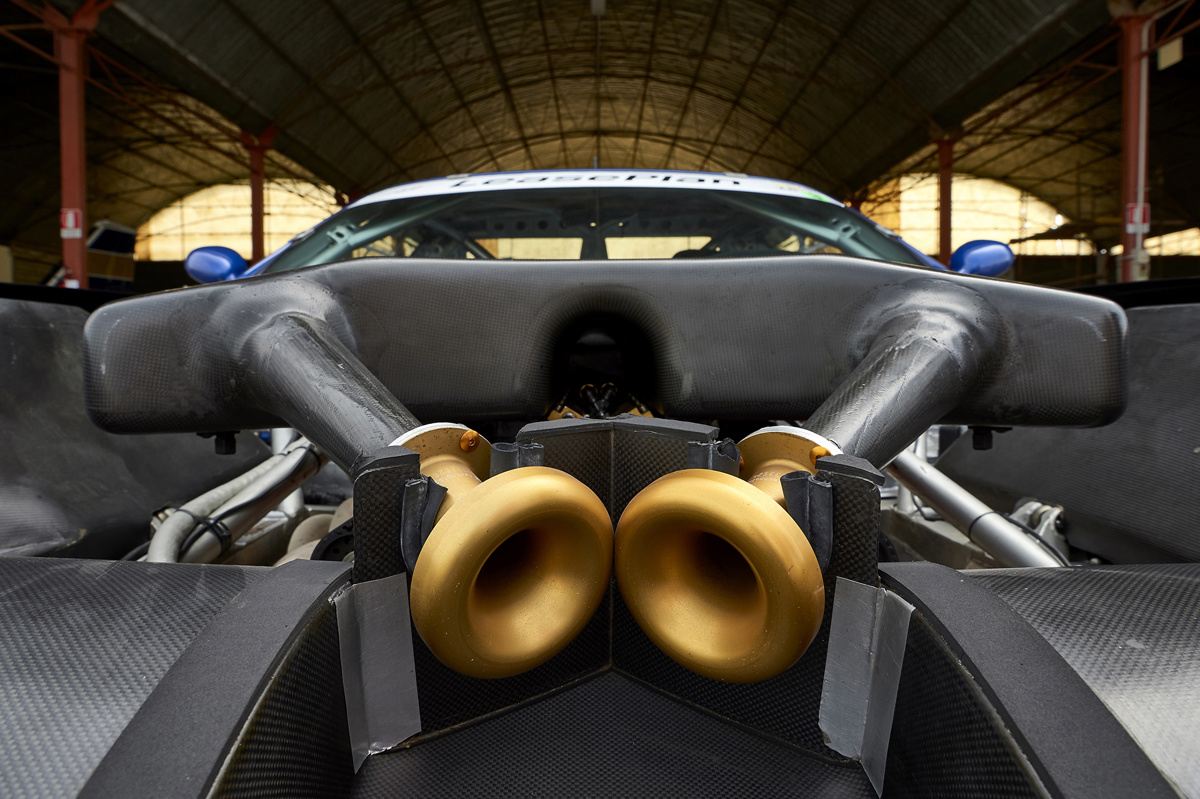 For a brand like Ferrari, the formula of a twelve-cylinder engine mounted in front of the driver is one that brought years of success in endurance motorsport at every level. And yet, a competition-grade Ferrari 550 GT1 like this one was the last of its type to win a 24-hour race. RM Sotheby's was honored to present that very chassis, the 2001 Ferrari 550 GT1, at last year's SHIFT/Monterey auction, so this example follows in a decidedly purebred lineage.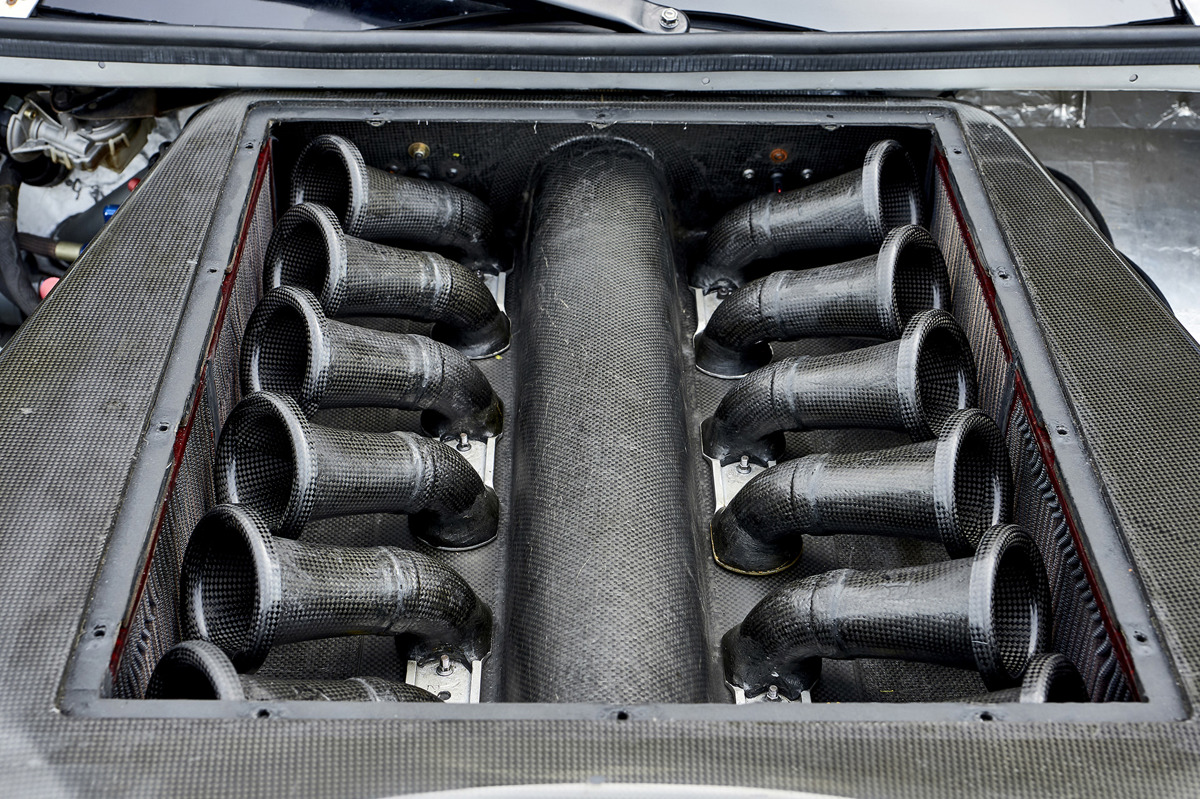 Comparing the two approaches, it is fascinating to see the slight differences between race teams in terms of engine preparation, which can be properly appreciated in the above image. The Prodrive-prepared car also used carbon fiber components in the exhaust manifold of their cars, but it must be said the overall aesthetic of this example, with twelve trumpet-like exhausts symmetrically splitting into the carbon fiber airbox, looks equal parts powerful and purposeful.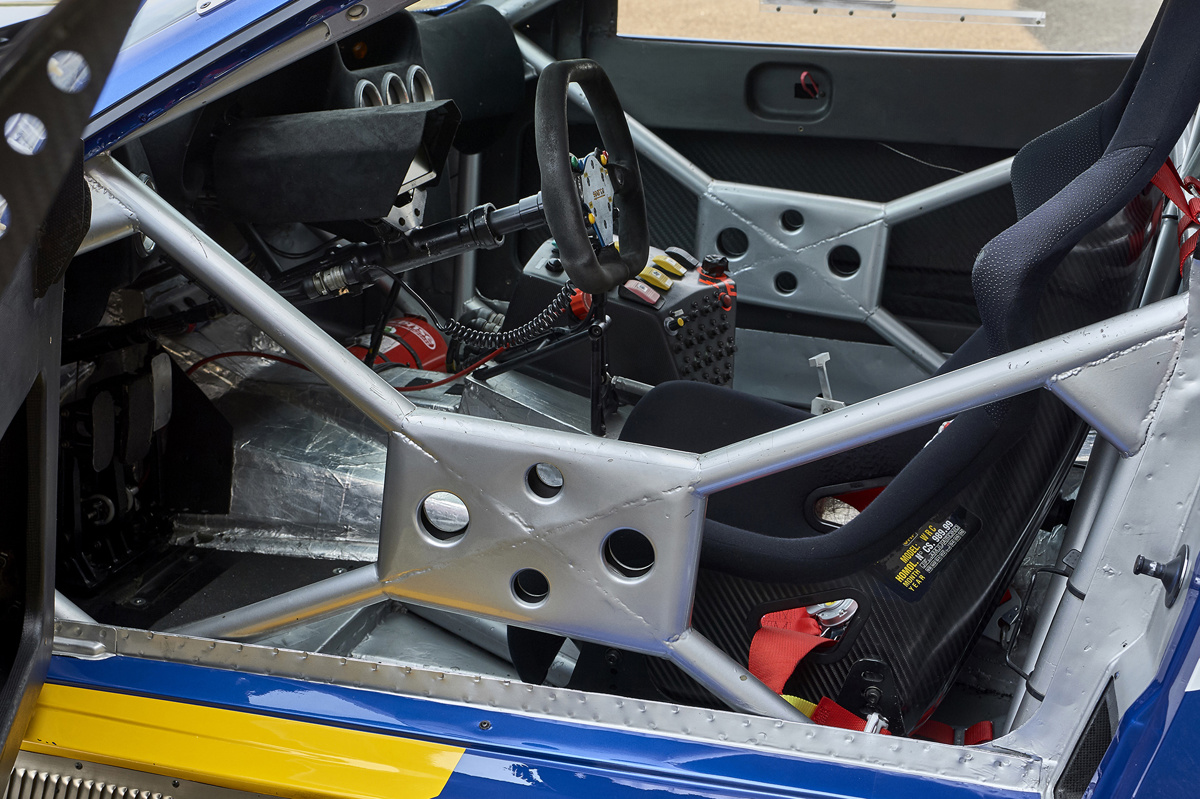 The functional look extends to the cockpit, which with its carbon fiber-backed race seats and full cross-bracing, is made to maximize stability on-track. Included with the sale, and viewable when registered on the RM Sotheby's website as part of the history file of this example, interested parties can view a full schematic drawing of the cockpit. Also included are the original overall design drawings, showing the considered effort that went into conceiving this race-bred Ferrari 550.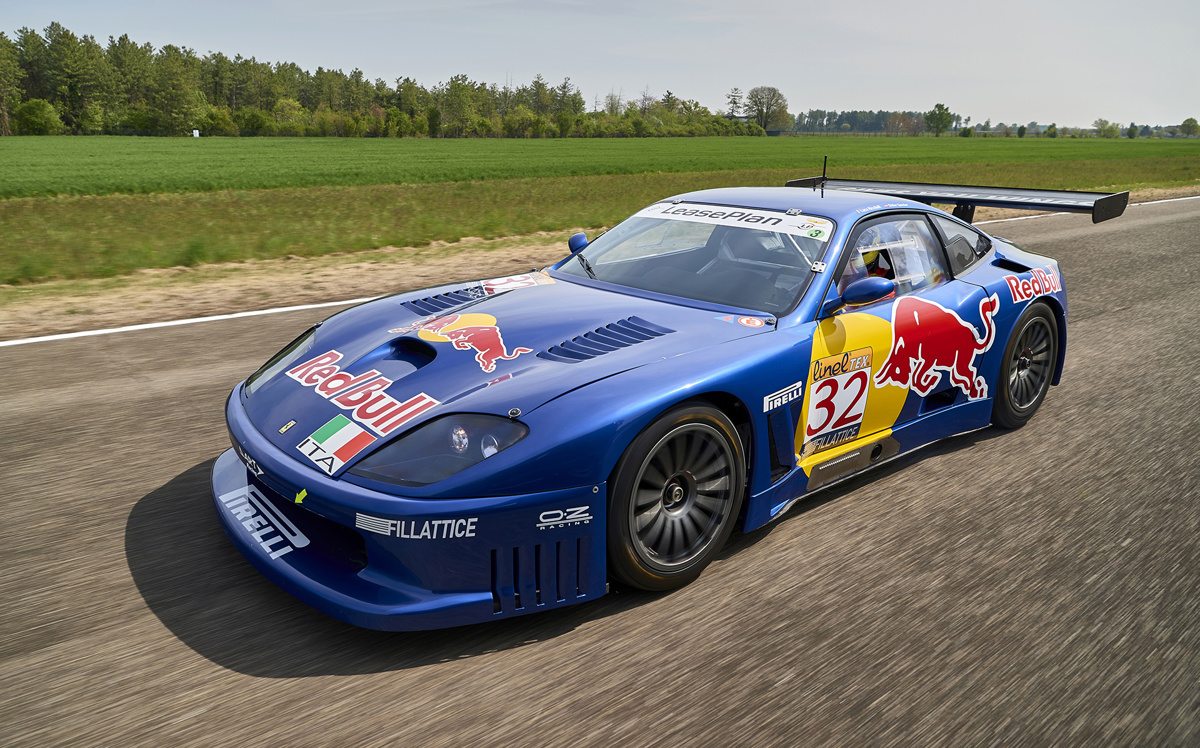 As much as we discuss aesthetics and engineering in this space, this example is a thoroughbred racecar, and as such, the most important fact about it is that it runs and drives as originally intended. For those connoisseurs of the prancing horse who want to experience what the last iteration of front-mounted, twelve-cylinder power feels like from a professional-grade car, this is the Ferrari for you.