RM Auctions held their 13th annual Hershey sale during the world-renowned Antique Automobile Club of America's (AACA) Eastern Division Fall Meet this past week, offering a wide array of memorabilia and a host of rare historic automobiles, many from highly respected, single-owner collections. Thursday evening was dedicated to the Merrick Auto Museum Collection, over 100 seldom-seen automobiles from early marques spanning Brass Era to pre-war eras, offered entirely without reserve before the standing-room-only crowd. On more than one occasion, bidders both in the room and over the phone drove bidding well above high estimates, proving that unique and well-kept examples of early motoring are still very much in demand. The 1900 Rockwell Hansom Cab eclipsed its pre-sale estimate of $35,000 - $45,000, ultimately selling for $132,000 to a bidder in the room. The charming 1900 De Dion-Bouton Type E Vis-à-Vis Voiturette and 1916 Rauch & Lang JX-6 Dual Control Electric Coach both doubled their estimates, selling for $121,000 and $110,000, respectively.
Building upon the excitement of the previous night, Friday's sale drew a crowd that filled the Grand Ballroom of the Hershey Lodge and spilled out into the lobby, where spectators watched on the monitors broadcasting the action inside. From the William B. Ruger Jr. Collection, two uncommon standout lots thrilled the crowd and sparked lively bidding, ultimately selling to bidders within the room. The first, a 1924 American LaFrance Type 40 Combination Truck offered from 65 years of ownership under the Ruger family, achieved $115,000; the second, a 1936 American LaFrance 'Senior' 400 Series Squad Truck, brought $82,500.
The undisputed star of the sale was the 1930 Cadillac V-16 Sport Phaeton by Fleetwood, which drew crowds throughout both previews and brought a round of applause from the audience as it secured a final $1,221,000. Among the top three, a gorgeous one-of-six Marmon Sixteen Coupe from the Collection of Jack Dunning, complete with its original body, engine, and chassis, achieved $550,000, and a remarkably rare and original 1911 Oldsmobile Model 28 Autocrat Roadster offered from the Noted Collection of Mr. Jim Bradley reached a final $495,000.
At the end of the two-day sale, total sales reached $15.6 million, with the Merrick Auto Museum accounting for $4 million. Gord Duff, Global Head of Auctions of RM Sotheby's Group, commented, "Hershey has proved once again to be the perfect destination for the offering of private collections and important early automotive design. Both sale nights saw numerous lots secure prices well above their pre-sale estimates, demonstrating a very strong interest in historic American motor cars. We also saw continued lively bidding in the auction room and from clients participating remotely via phone and Internet for rare cars from single-owner collections offered without reserve. We could not be more pleased with this year's results—a show of strength for the Brass and Classic Era market."
Scroll down to explore the top ten lots from RM Auctions' highly successful Hershey collector car auction.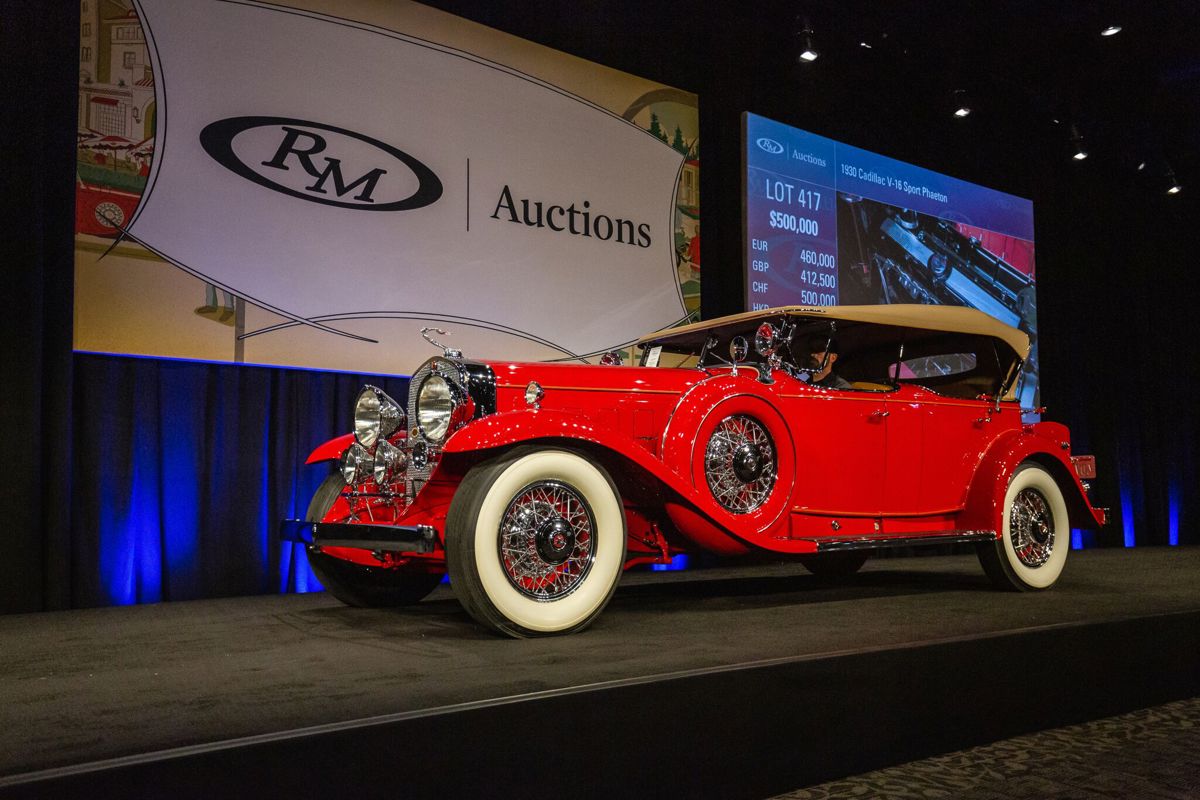 1930 Cadillac V-16 Sport Phaeton by Fleetwood
Sold for $1,221,000 USD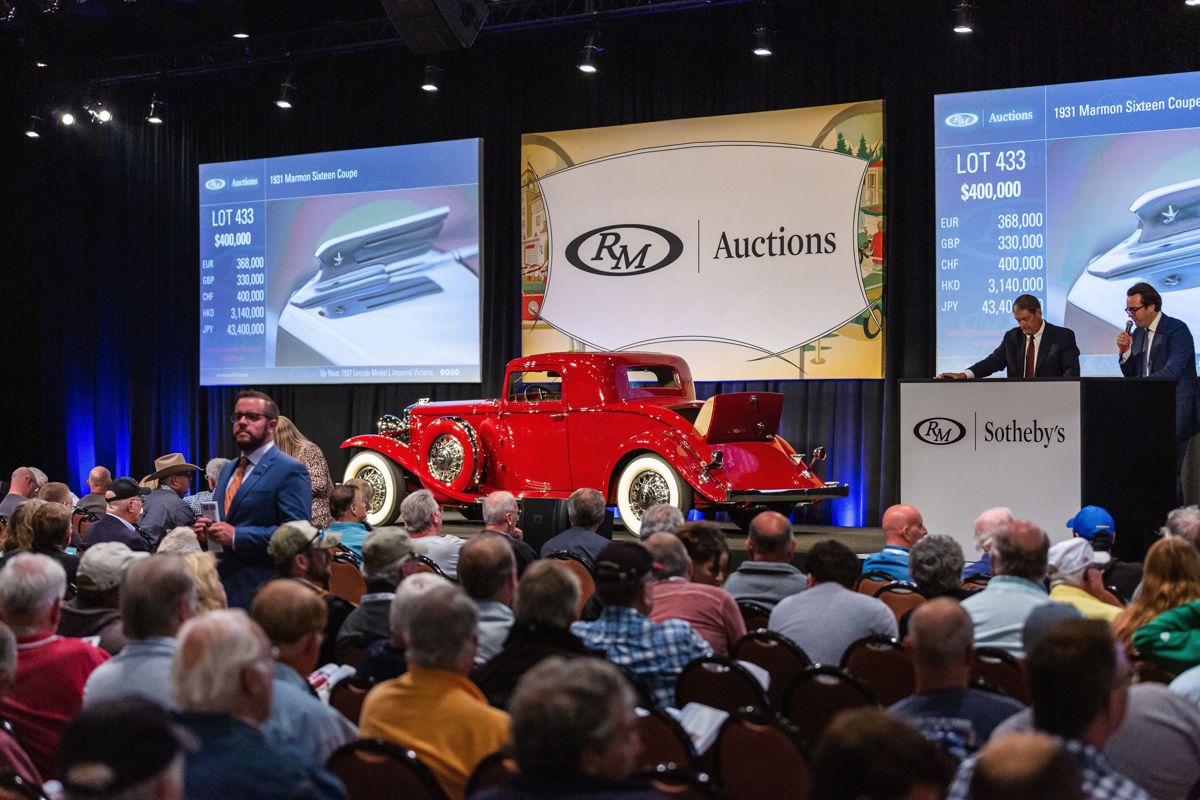 1931 Marmon Sixteen Coupe by LeBaron
Sold for $550,000 USD
1911 Oldsmobile Model 28 Autocrat Roadster
Sold for $495,000 USD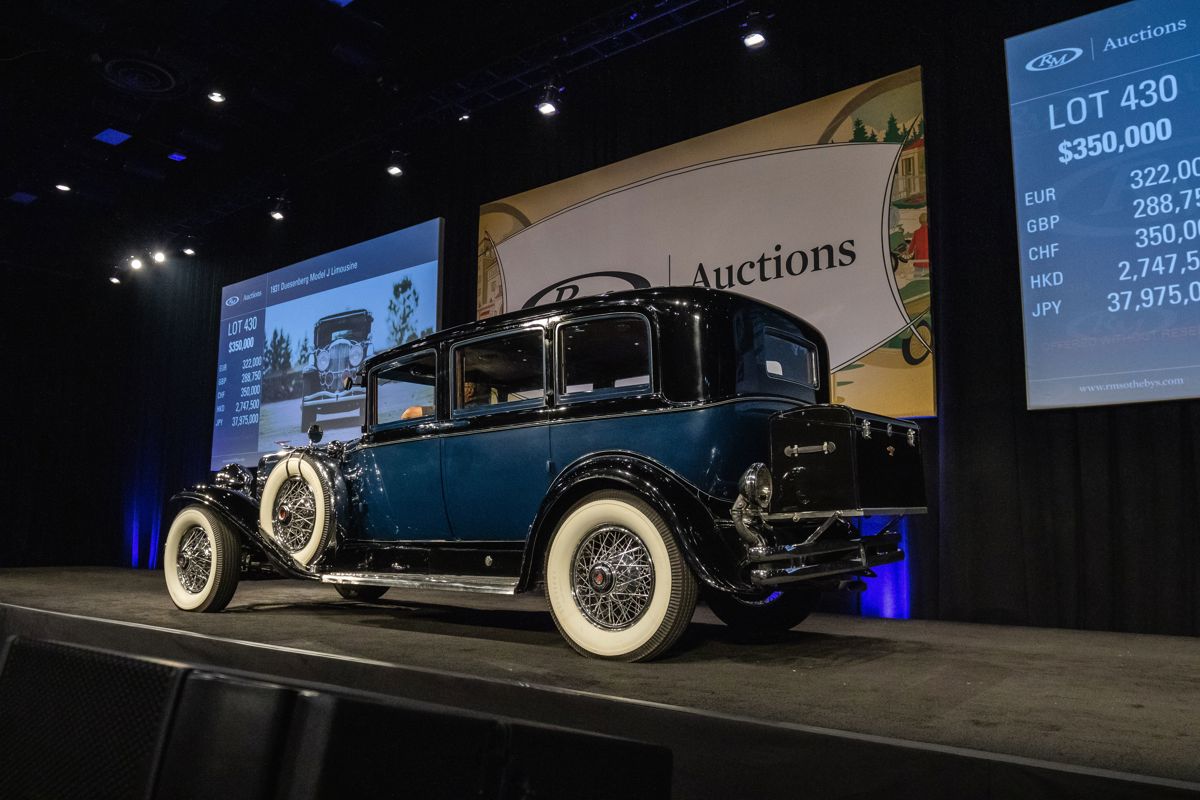 1931 Duesenberg Model J Limousine by Willoughby
Sold for $451,000 USD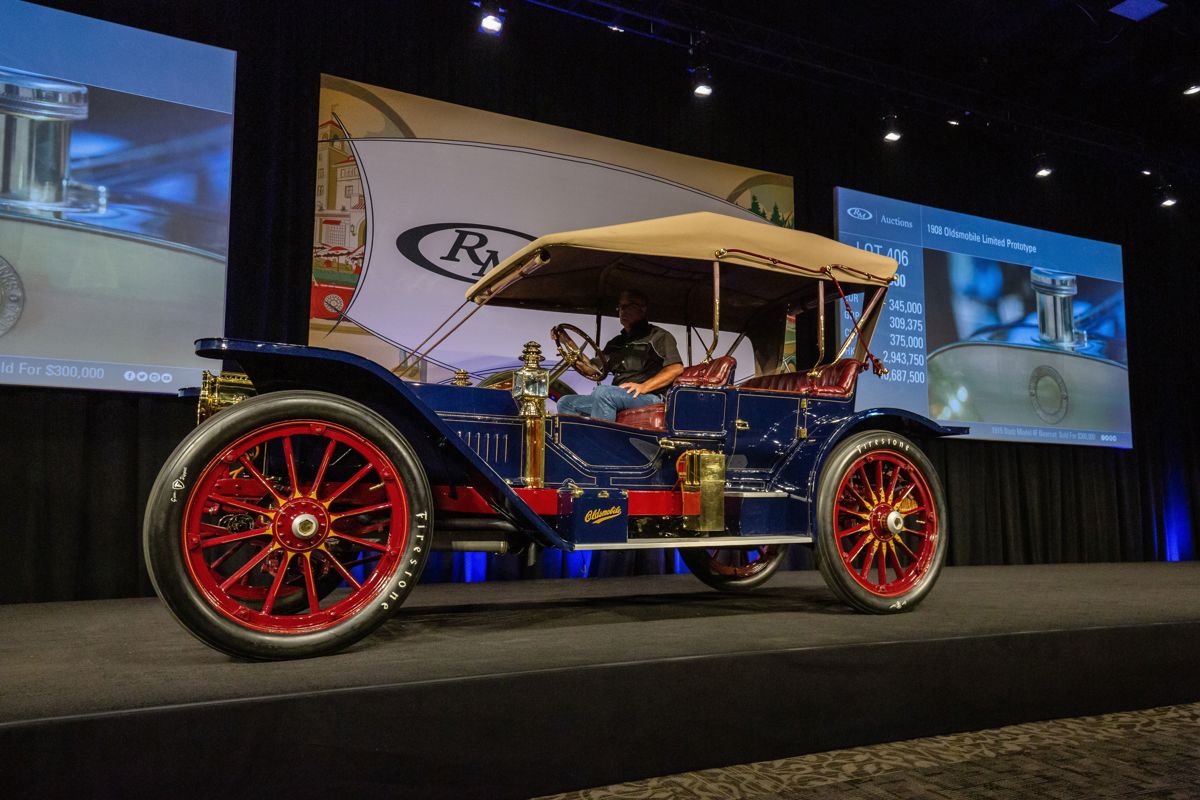 1908 Oldsmobile Limited Prototype
Sold for $423,500 USD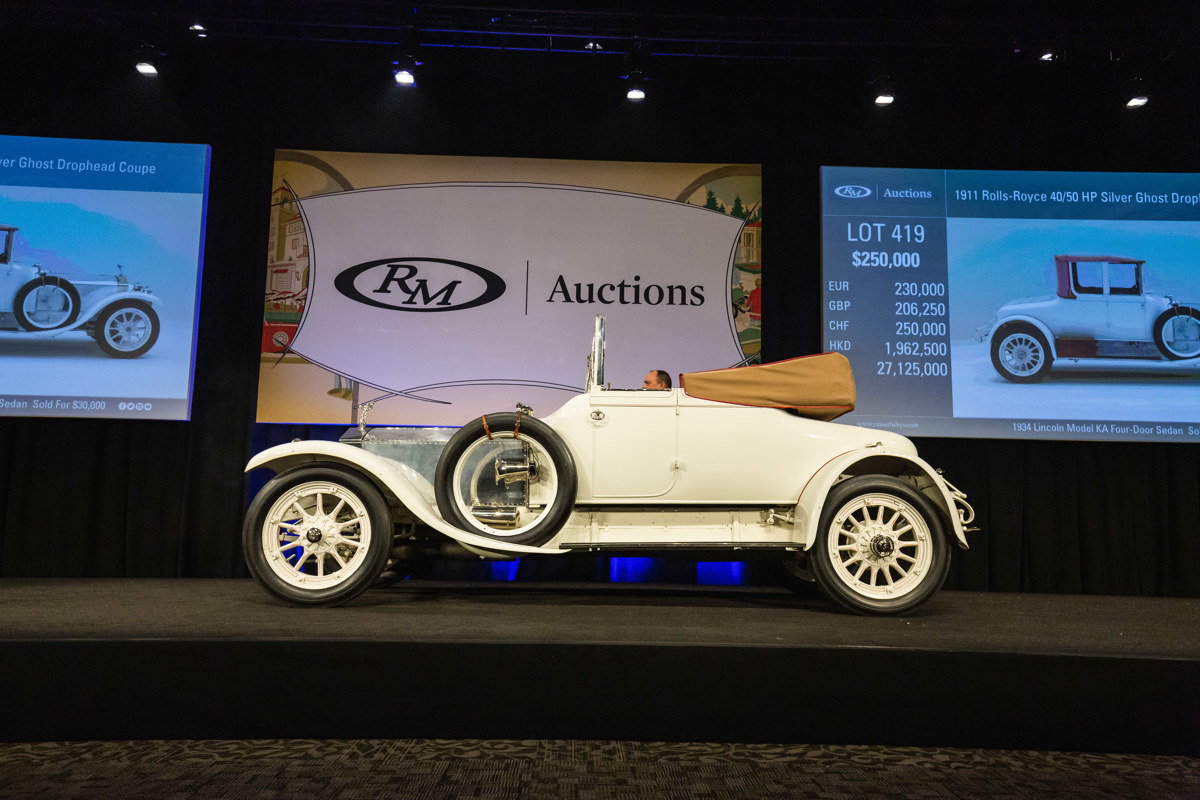 1911 Rolls-Royce 40/50 HP Silver Ghost Drophead Coupe by Barker
Sold for $385,000 USD
1929 Auburn 120 Eight Speedster
Sold for $341,000 USD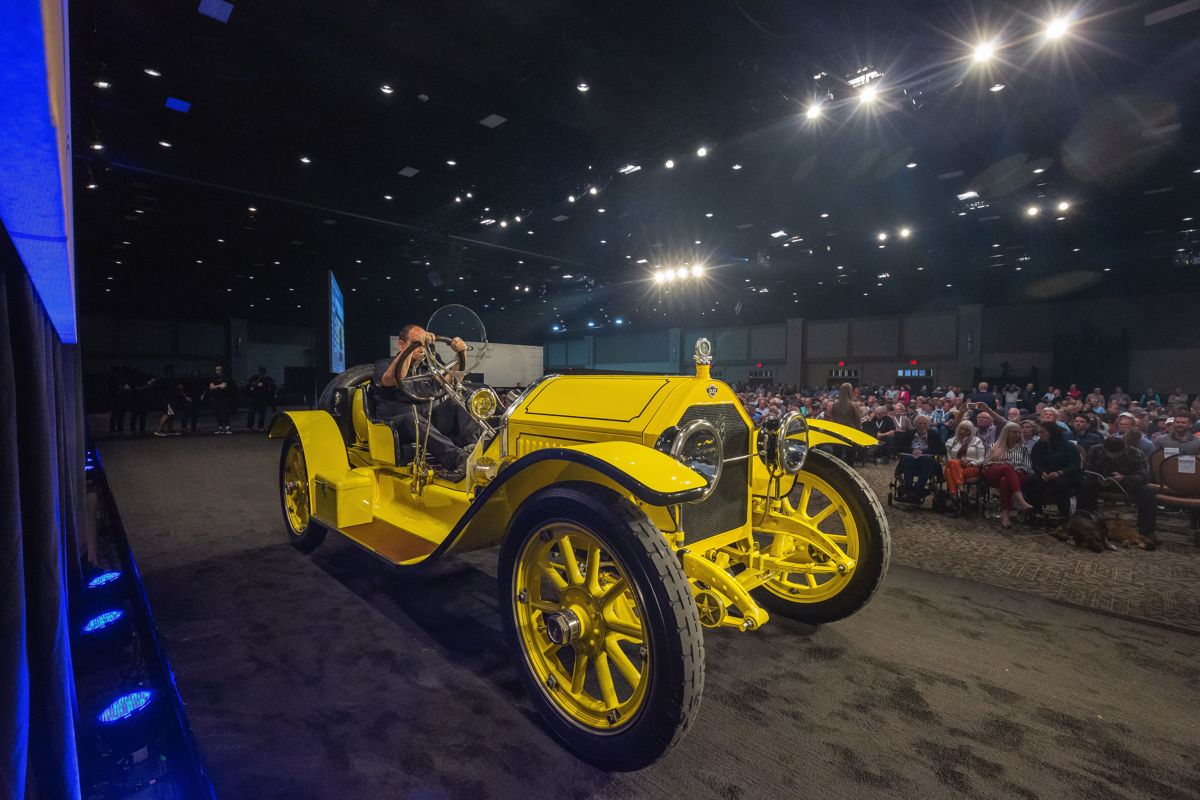 1915 Stutz Model 4F Bearcat
Sold for $330,000 USD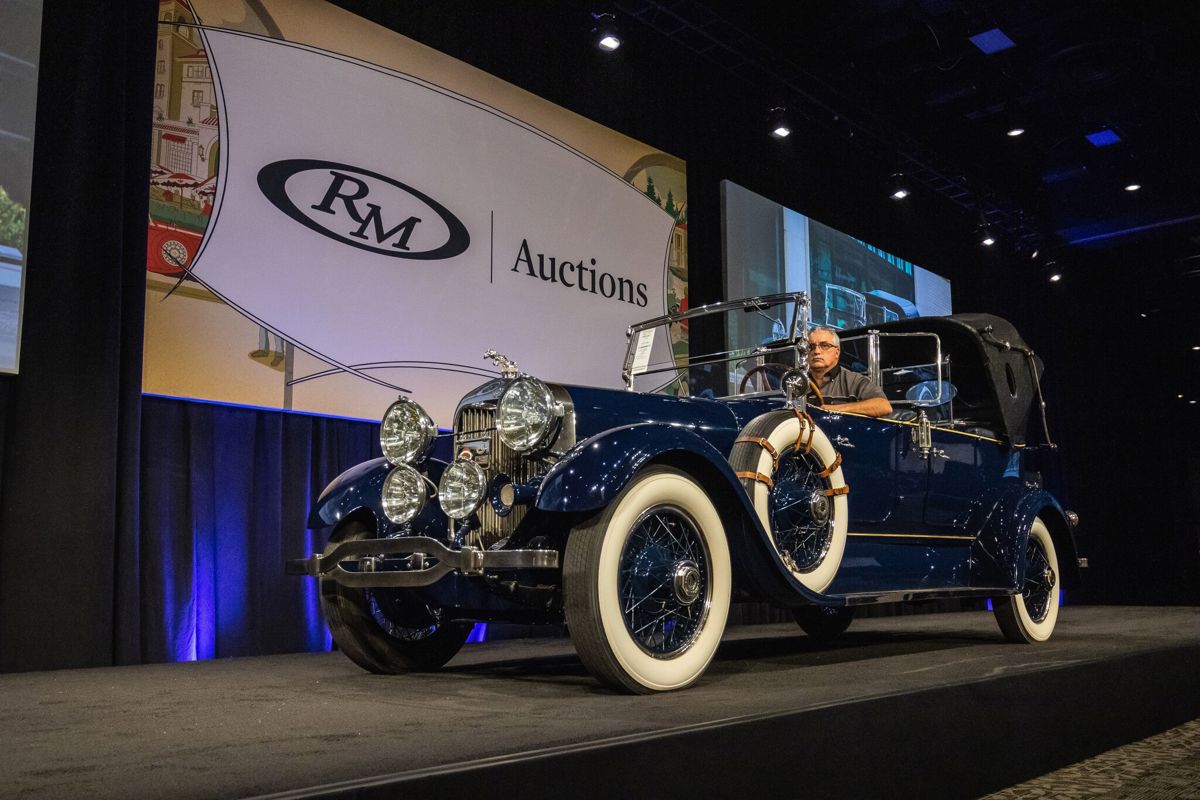 1927 Lincoln Model L Imperial Victoria by Fleetwood
Sold for $297,000 USD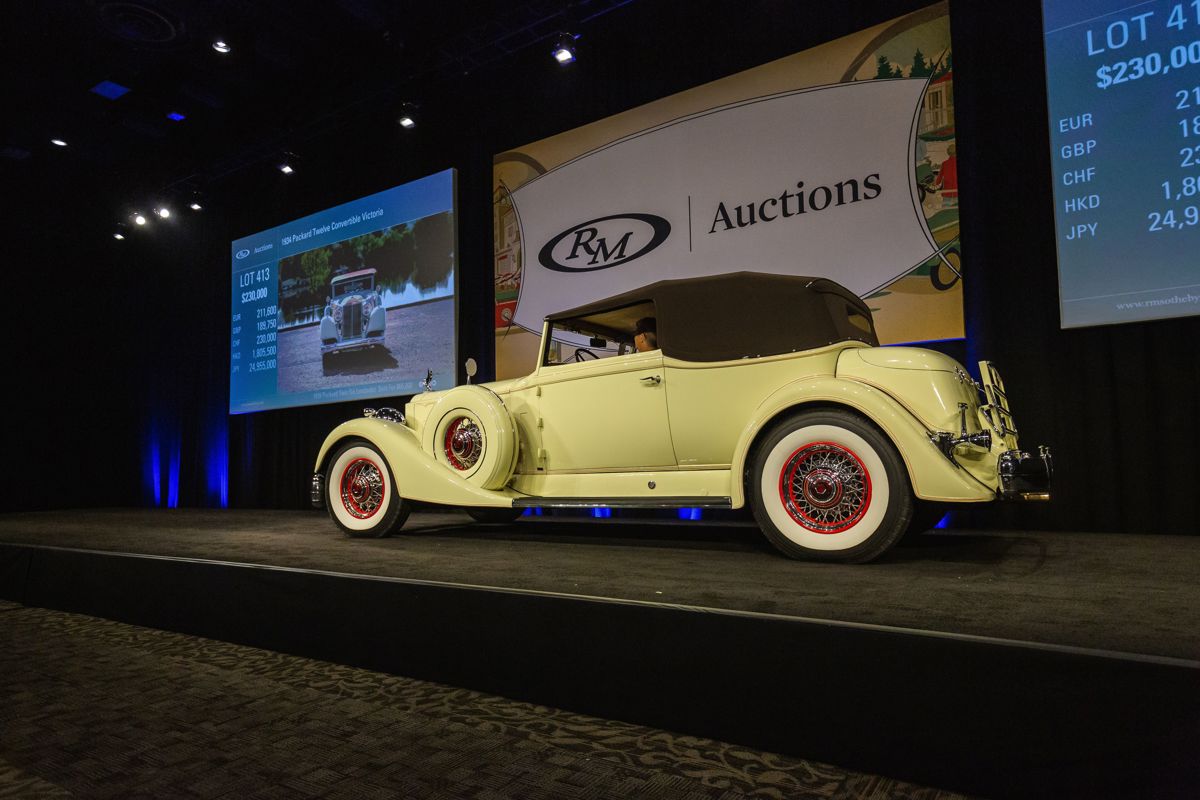 1934 Packard Twelve Convertible Victoria
Sold for $286,000 USD