Even with the allowances of hindsight, it is difficult to understand a time when the Ferrari Dino needed defending. Perhaps it was the fact that the six-cylinder sports car debuted under the Dino brand, in a well-known nod towards Enzo Ferrari's beloved son. Or that the central engine placement proved to be such a radical design departure from the long history of front-engine Ferrari grand touring cars. Articles like this MotorTrend piece from 2008 that emphasized the balanced handling and sweet engine note delivered from the Dino's mid-mounted powerplant, also noted the numerous styling cues from this Pininfarina-designed, Scaglietti-built sports car which still see echoes in the modern Ferrari portfolio of supercars.
Today, collectors properly appreciate the raw experience of any open-top, mid-engine Ferrari sports car with a manual transmission. Especially so, when considering the relative rarity of examples like this Dino 246 GTS, which was made for only two years in this targa-top variant. A mere 1,200 were built in total. This U.S.-spec example, chassis no. 04284, which was completed in the Scaglietti workshop on 19 October 1972, is slightly more special, as it was one of a mere handful originally painted Nocciola Metallizzato. RM Sotheby's is proud to offer this example at our 2021 Amelia Island auction this weekend: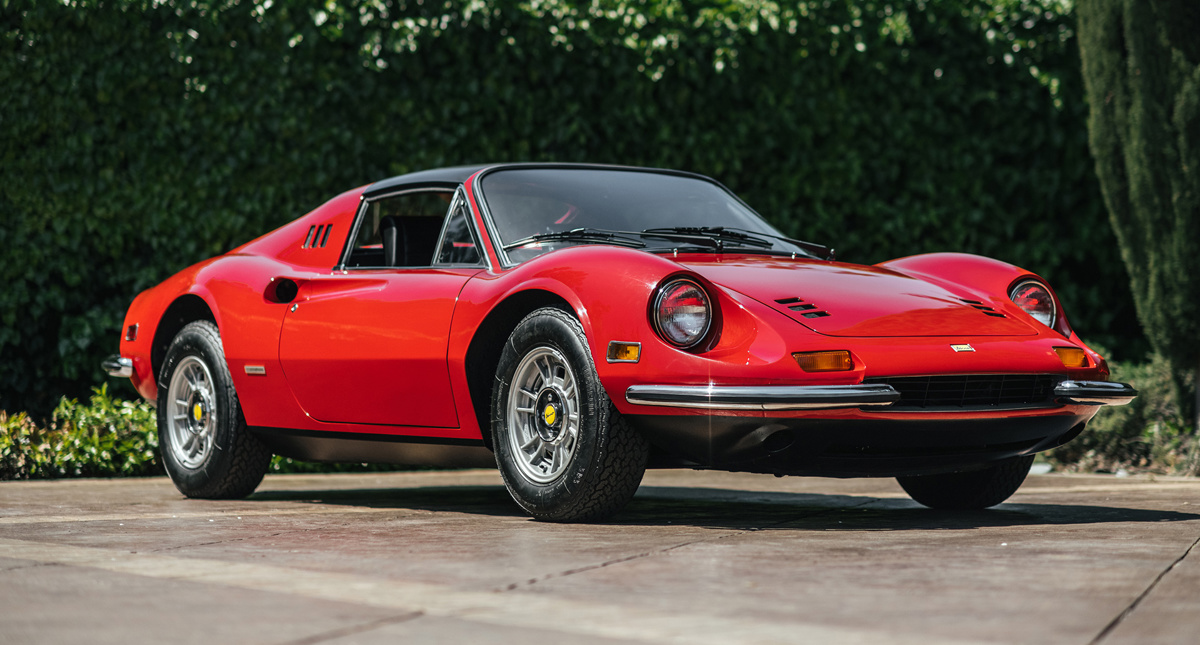 1972 Ferrari Dino 246 GTS by Scaglietti
Estimate: $350,000 - $400,000 USD
While Metallizzato may be an easy guess, the translation of Nocciola is a bit more difficult for those who do not speak Italian natively. In a nod towards the emergence of natural color schemes in the early 1970s, "nocciola" is the equivalent of "hazelnut" in English. The interior of this example was also originally clad in a natural shade of Connolly leather: Beige Scuro (VM 846), also known as "Tobacco."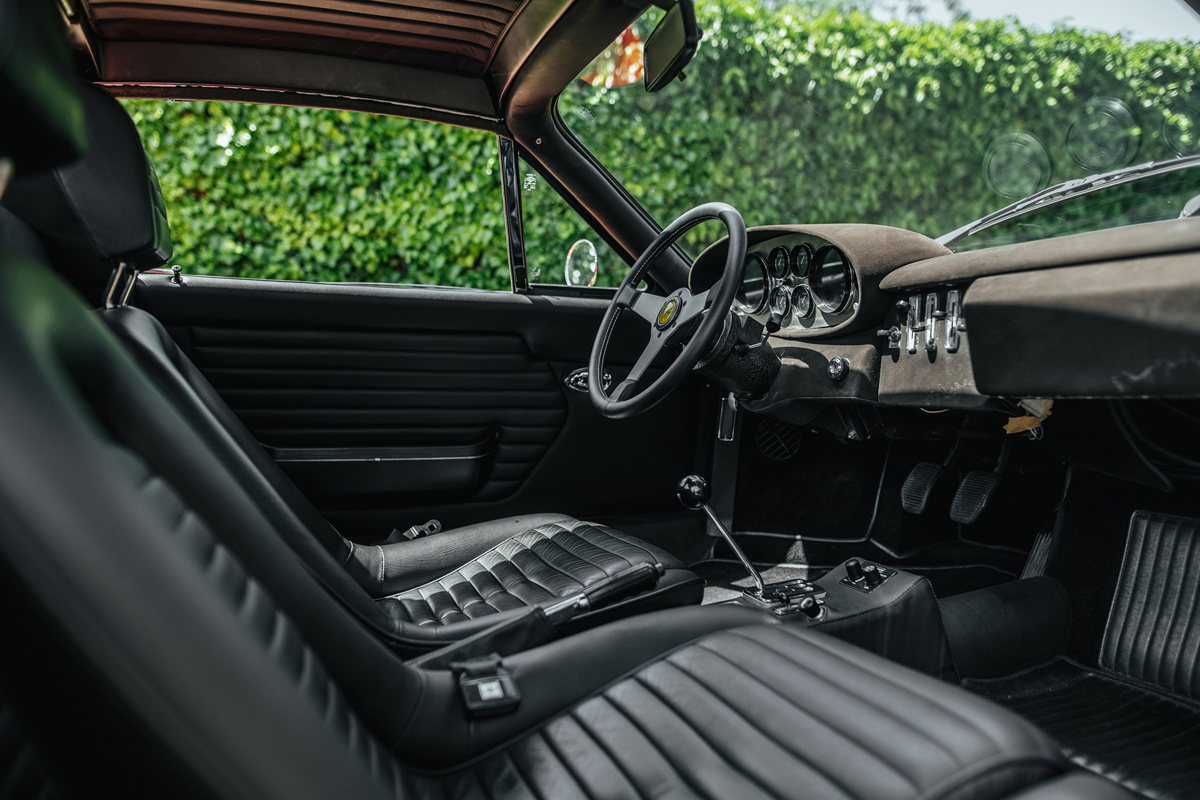 While today, "tobacco" is a word that has been purposefully removed from automotive-related products for numerous reasons, one can see the appeal of a quintessentially 1970s color combination as roughly translated, Hazelnut-over-Tobacco. Even though that is the color combination that this example originally wore, some would argue that the traditional Italian color combination of red-on-black is more practical and easier to assess among modern eyes as classic Ferrari.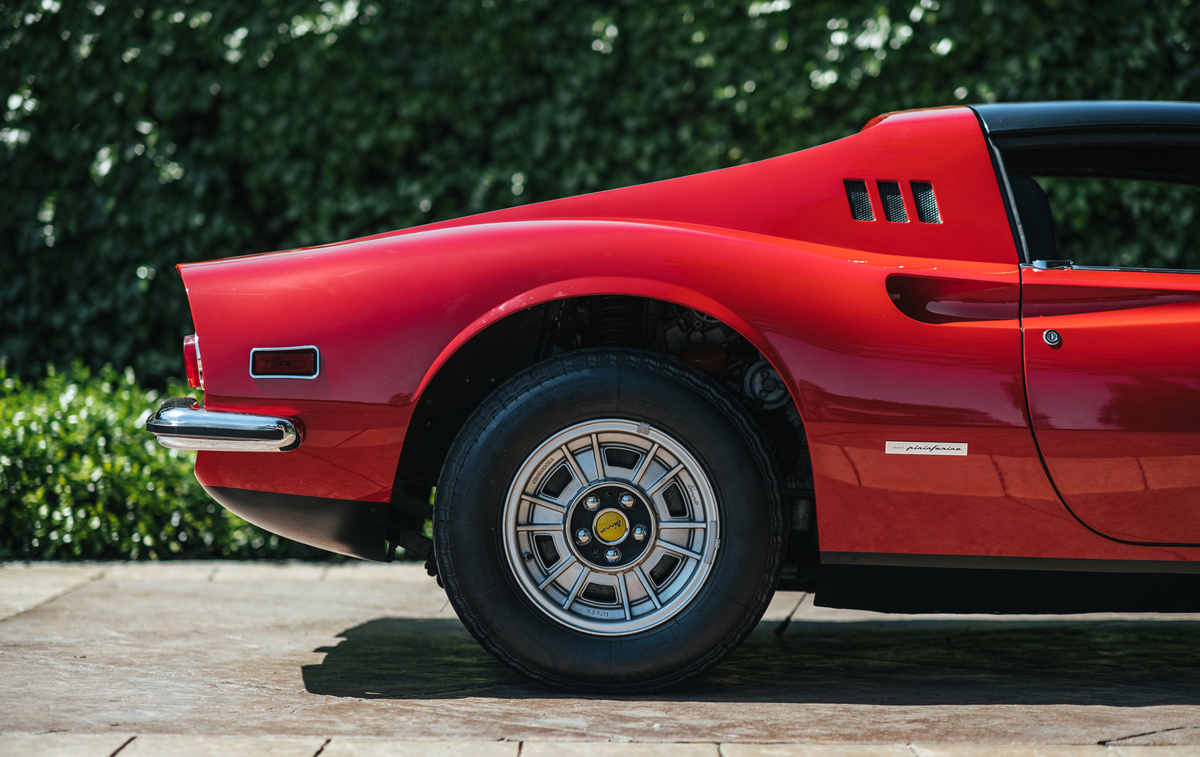 Certainly, the concours judges at the Cavallino Classic considered it a worthy choice, as they chose to show this example as one of three Dino 246 GTS sports cars in 2008 at The Breakers in Palm Beach. So, that poses a fascinating question to any Ferrari fan and makes the auction of this example this weekend at RM Sotheby's Amelia Island auction one to watch. For an example of what Nocciola looks like in the wild, see this 1974 example offered at Amelia Island in 2017. Would you keep this Dino in its current configuration, or would you return it to its original color scheme?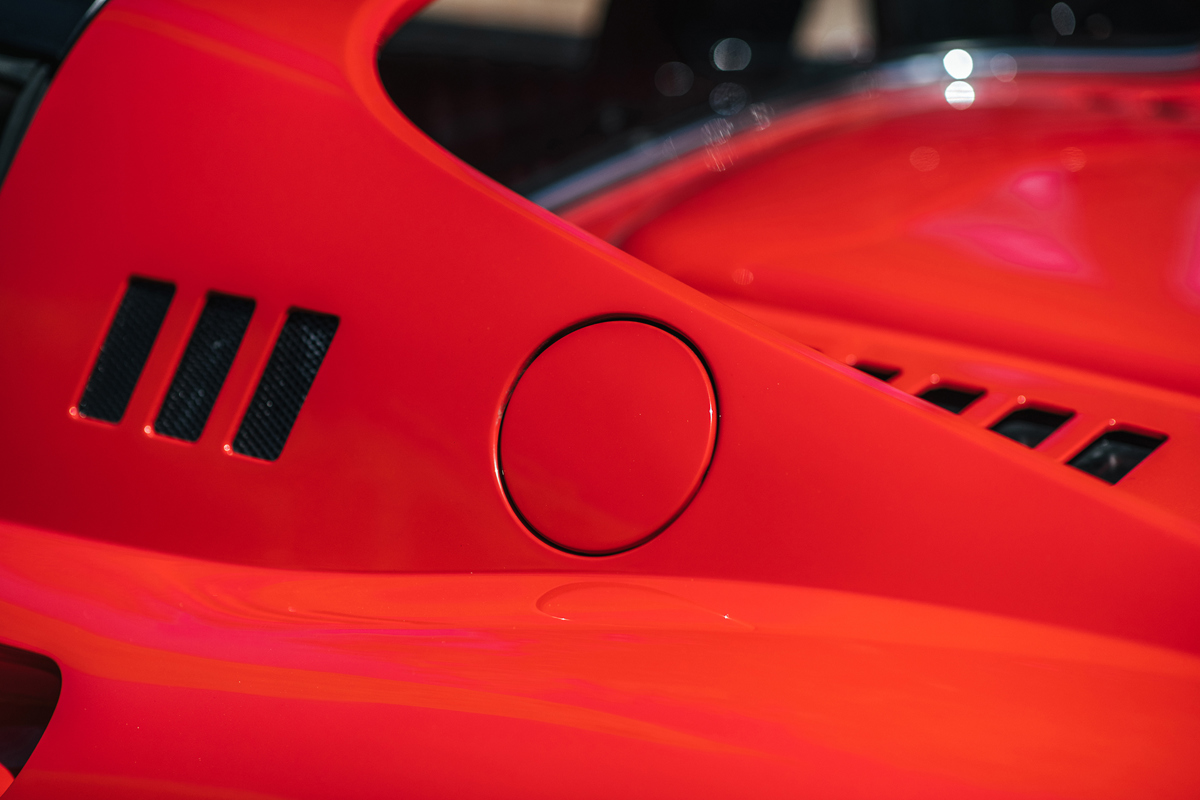 Whether wearing a red coat or one more golden in hue, the new owner of this lovely Dino 246 GTS will get the benefit of a truly gorgeous sculpture as a background. The rear buttresses of the Dino 246 are as elegant as they are functional; unlike some mid-1960s sports cars, the air vents on this design are no mere "surface entertainment." Not only adding in stability and rollover protection, on open-top 'Spider' models like this Dino 246 GTS, the rear buttress also allows fitting for the all-important removable targa roof. When designs are functional like this, they are worthy of repeating.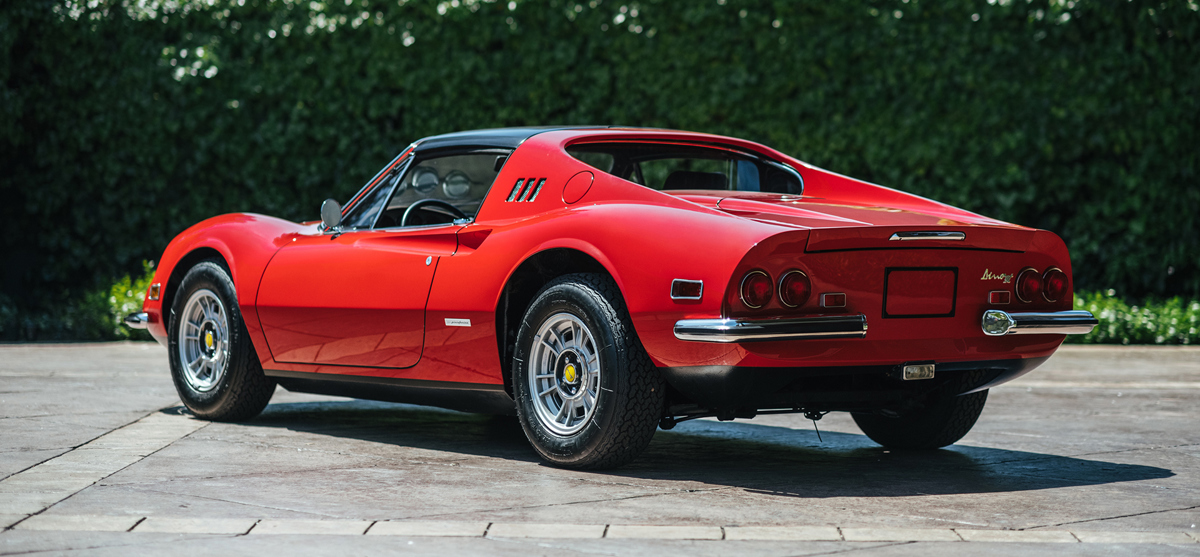 Indeed, with the benefit of hindsight, collectors of all affiliations can now freely admit that the Dino 246 GTS is a classic. Whether its color scheme stays red or gold, easy to debate in theory, will be a bit more concrete this weekend as the gavel falls during RM Sotheby's Amelia Island auction. Which color would you choose?
For an extensive list of documentation and a comprehensive photo gallery of this example, please use this link.