On the evening of October 6, 2018, at Museo Casa Enzo Ferrari in Modena, Italy, at an exclusive, sold-out charity gala, Ferraristi and FCA executives gathered in black tie attire for the opportunity to bid on an important piece of prancing horse history. Made to commemorate the 120th birthday of Il Commendatore—Enzo Ferrari himself—the car in question was a specially prepared Ferrari F12tdf, wearing a striking shade of Giallo Tristrato, chosen for the occasion by none other than Enzo's second son, Pierro Ferrari.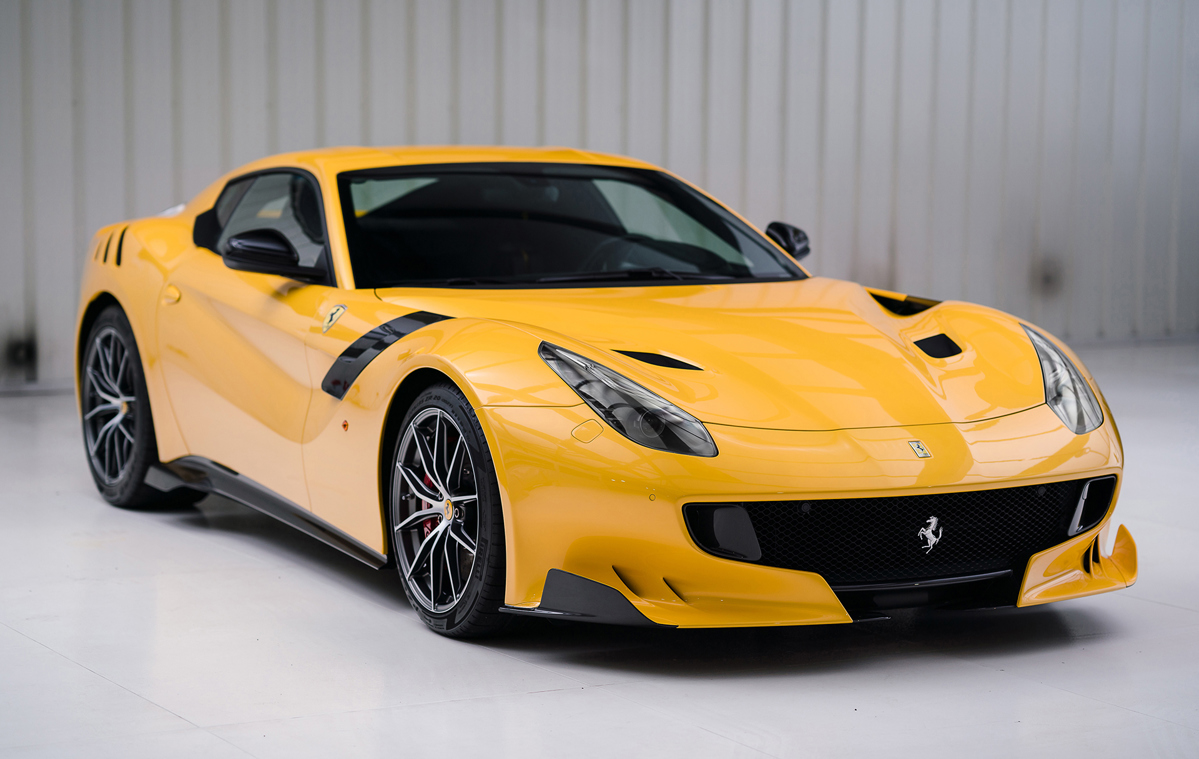 2016 Ferrari F12tdf '120th Anniversary'
Estimate: €675,000 - €775,000 EUR
A brand with an appreciation for symbolism, from its onset, Ferrari constructed road cars that were essentially tributes to their track-focused siblings—supremely adept creations with front-mounted, naturally aspirated V-12 engines. With that heritage in mind, the F12tdf was created, echoing Ferrari's classic competition-bred 250 GT Berlinetta 'Tour de France' by Scaglietti, which took home top prize at that year's Tour de France Auto. Freed from the strict requirements of motorsport, Ferrari distilled the thrill of the original in a modern package; a total of 799 F12tdf models were built. And yet, this unique, one-off example could easily be said to be the most significant F12tdf ever built.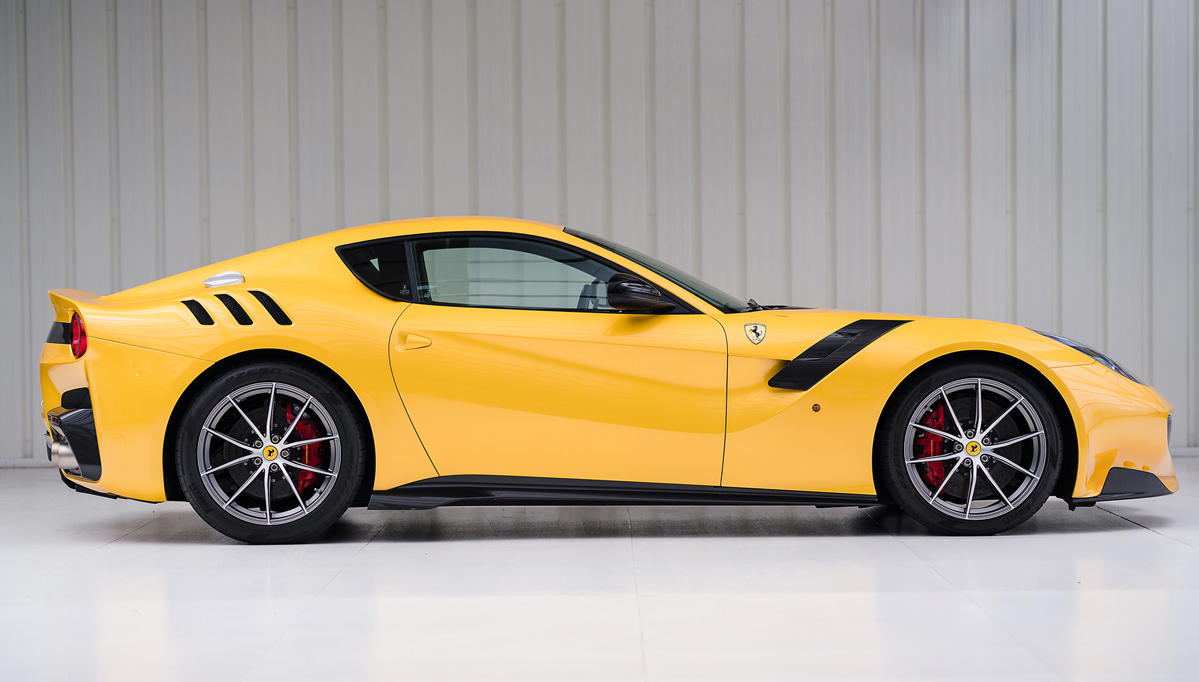 The story of this example starts earlier, during the official press unveiling of the F12tdf in 2015. There, on Ferrari's home circuit, Fiorano, this example was used to demonstrate the F12tdf's prowess over the model on which it was based. Intending to wring every drop of performance out of the event, Ferrari turned driving duties over to two of the most fearless drivers from their motorsports division, Kimi Raikkonen and Sebastian Vettel. Vettel himself drove this pre-production model, showing its abilities on the Mugello circuit before the worldwide automotive press at the Finali Mondiali in 2015. Vettel offered this review to Top Gear Magazine: "Its high speed stability and balance are incredible," he tells us, grinning. "It's incredibly fast, but it's the way it feels through turn seven here [Fiorano's infamously fast sweeping right/left] that is so mind-blowing…"
Vettel's driving prowess was on display not only for the worldwide motoring press but also for VIP guests and executives from Ferrari's parent company, FCA. None other than Italian-Canadian CEO Sergio Marchionne occupied the passenger seat while Vettel lapped Mugello. In one of his final acts as head of FCA, one year later, Marchionne would cross paths with this F12tdf once more when he signed off on a personal request from Pierro Ferrari to auction off a special-edition car to celebrate Enzo's 120th birthday and benefit neuroscience-related research at the University of Milan's Centro Dino Ferrari. The model in question turned out to be the only pre-production F12tdf painted Giallo Tristrato with a Nero leather interior featuring matching highlights: This one.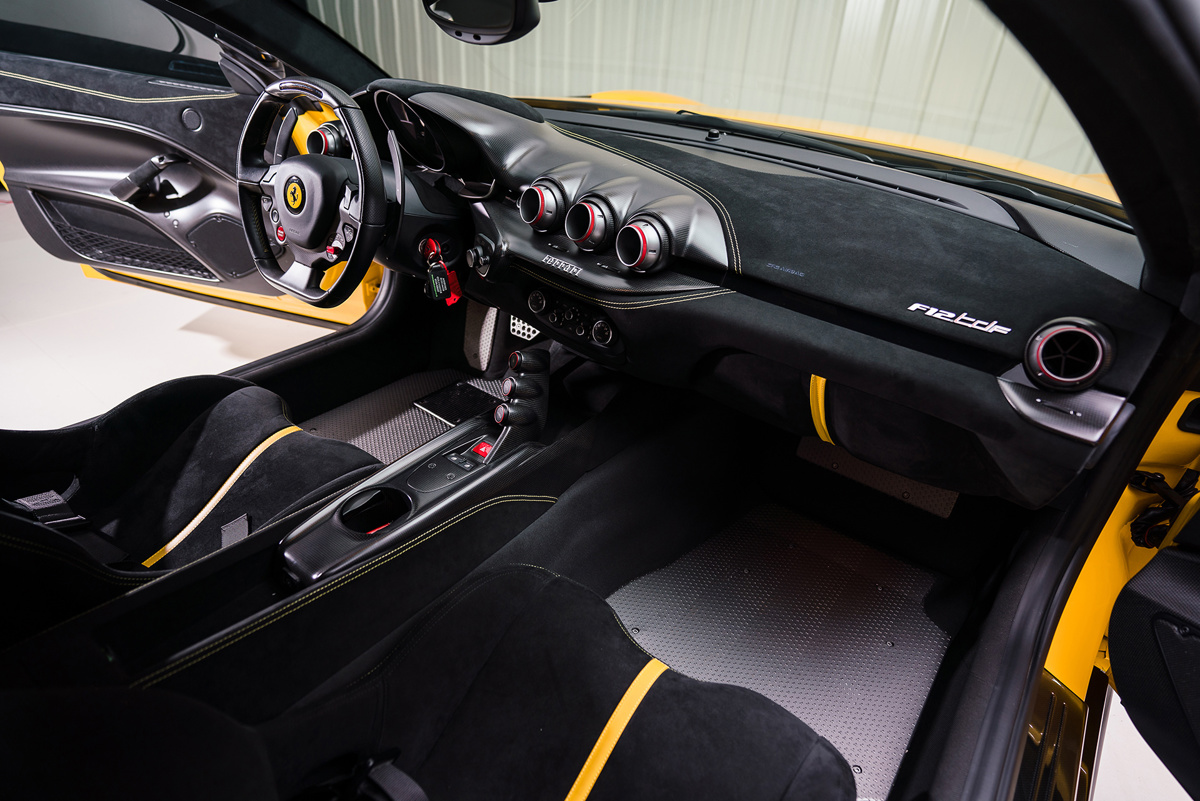 Sadly, Marchionne was not alive to see his generous act fulfilled. The sold-out charity auction at Museo Casa Enzo Ferrari was scheduled for October 2018; Marchionne passed away on July 25 of that year. Before his death, he published an incendiary open memo to all OEMs that has become infamous in the world of finance: "Confessions of a Capital Junkie." An incredible peek into what it takes to run a global automaker, Marchionne argued in it that the push to profitability required a redundant splurge on technologies; most consumers could not tell the difference between brands. The only solution, to Marchionne, was platform and powertrain sharing; merging and downsizing between brands. Marchionne embodied the rare OEM executive who understood both the relative apathy from regular consumers towards ordinary automobiles, while also appreciating the market for connoisseurs and collectors; Ferraristi who not only recognize the difference between a regular F12 and a F12tdf but understand that the latter is a piece of history.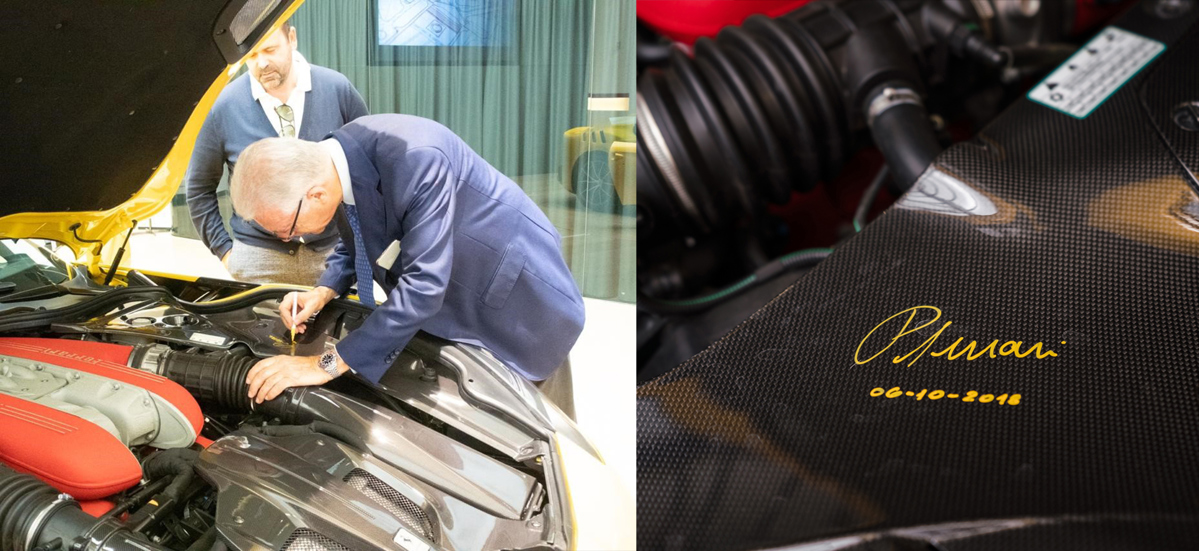 Hand-picked by Sergio Marchionne and signed by Pierro Ferrari in honor of Enzo himself, this one-of-one, pre-production Ferrari F12tdf is undeniably a significant artifact from Ferrari's modern era. Representing the prancing horse both on track and in print as a press car, RM Sotheby's is proud to present this '120th Anniversary' edition of the Ferrari F12tdf as the headlining car of our Paris 2021 sale.