For those fortunate enough to attend the series of festivities in northern California that has collectively come to be known as Car Week, the parking lot in front of the Portola Hotel & Spa has taken on a mythic quality. The expansive driveway in front of the convention center—the magnetic center of Monterey—featured a rotating lineup made to impress automotive fans of all stripes; a veritable on-deck circle, attracting attention from anyone lucky enough to bear witness and a testament to the hard work of the consigning specialists at RM Sotheby's. For over four decades, Monterey has been our storied auction house's signature event. With results from this year's auction adding up to $148.5 million, without exaggeration, 2021 was one for the record books.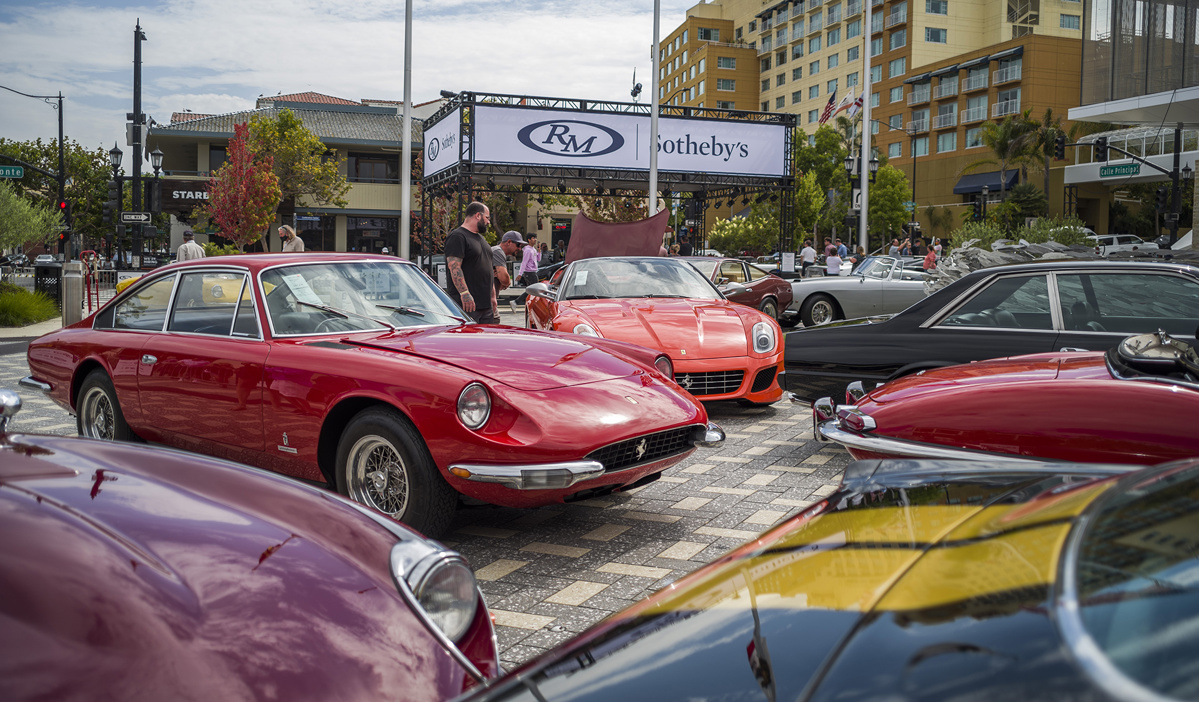 And for those who have yet to attend, it is worthwhile to spend a few sentences on why Car Week deserves the hype. Though there are indeed car shows and events in every corner of the globe, the tradition of road racing (thanks in part to the winding path through the pristine Del Monte Forest) and on-track racing (with the nearby WeatherTech Raceway Laguna Seca picking up the reigns after the Pebble Beach Road races ceased) means that fans of motorsport will be overwhelmed with the offerings on display in Monterey. RM Sotheby's offerings encompassed legendary race cars from a Tour de France-liveried Ferrari, perhaps the most desirable production-based Porsche racer ever made, the 911 R, and a Mille Miglia-winning Alfa Romeo Monza.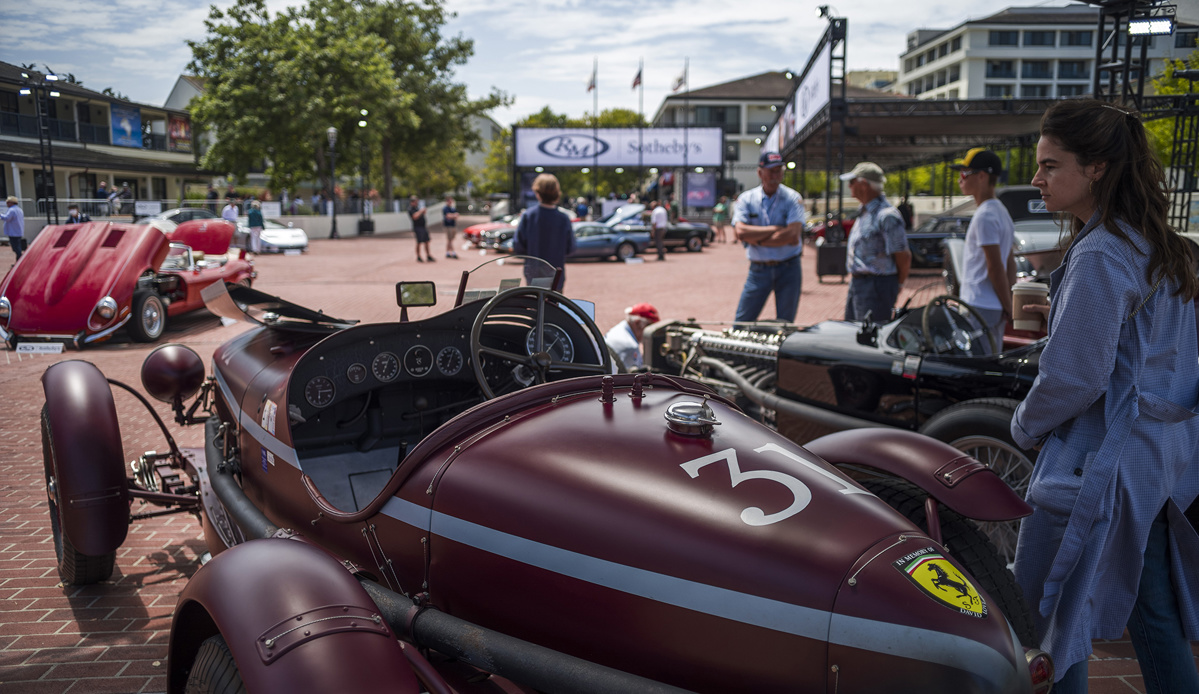 The Alfa Romeo 8C 2300 Monza was joined by another significant 8C-based Alfa Romeo Tipo C monoposto in a separate viewing area behind the Portola Hotel. Along with a Grand Prix-winning Delage, these three significant automobiles drew a crowd of onlookers as the team mechanics of The Peter Giddings Collection diligently worked to get them ready for their on-stage debut. A final show of devotion to these fine race cars, the expert motorsport mechanics generously provided a thrilling display for everyone in attendance.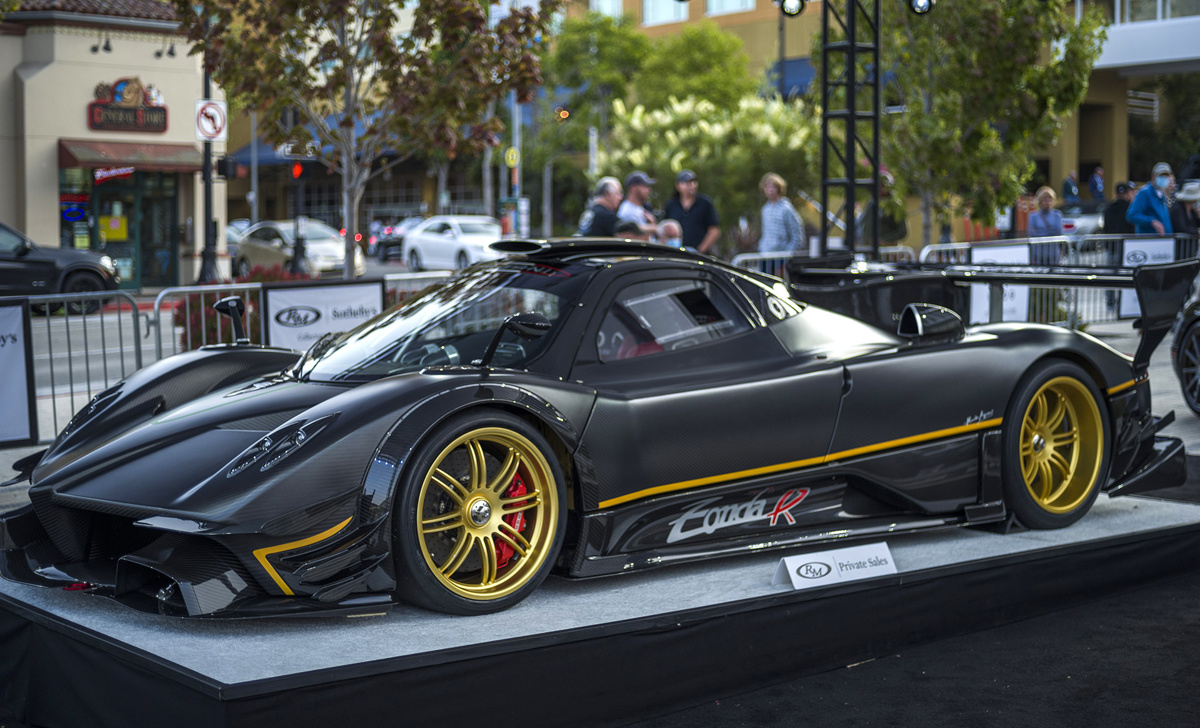 Back in the Portola's roundabout, another show-stopping display was assembled for the attendees. A positively stunning example of a modern hypercar available for private sale, the 2010 Pagani Zonda R Evolution, was parked on a platform for all to see; its impressive carbon fiber skin shining brilliantly underneath the lights of a bespoke booth. While we will explore this example in greater detail in tomorrow's Daily Shift, it is safe to say that aficionados of modern performance were stunned by this surprise announcement, as this example is the first Zonda of its kind to be available to the U.S. market.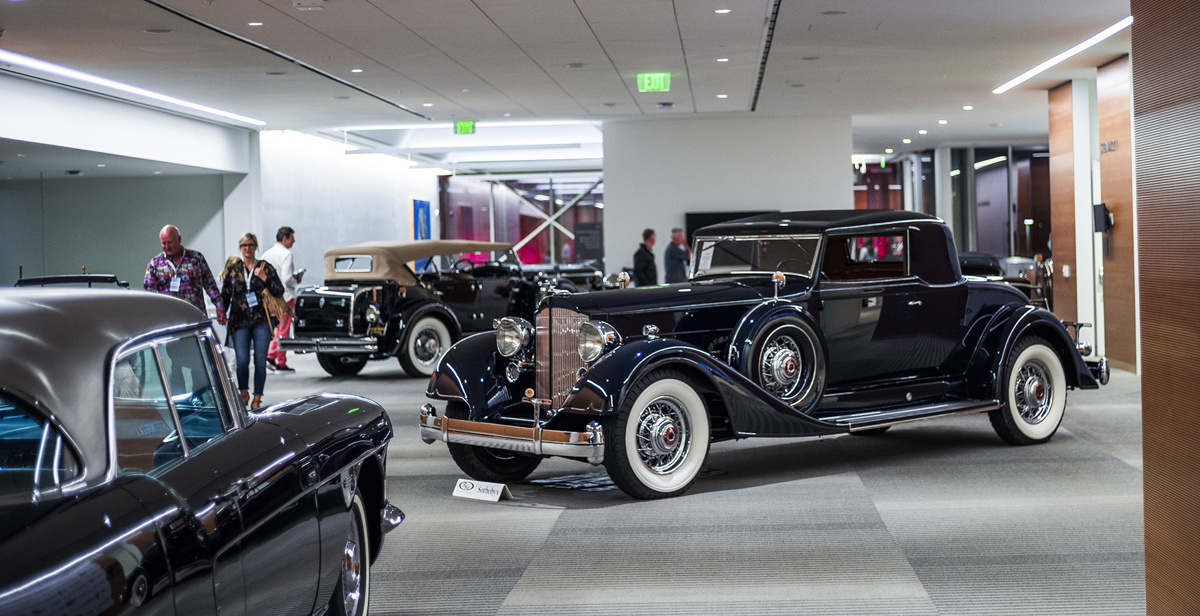 Inside the Monterey Conference Center, the selections only became more elevated, with a display of CCCA Full Classics that would be the envy of any museum, collection, or car gathering. Featuring top American marques including Packard, Cadillac, Duesenberg, as well as unparalleled open-air offerings from Bugatti, the second floor showed the breadth of the RM Sotheby's display. And the selections only continued inside, with the supercars of The Fox Collection making for a strong showing alongside many unique Porsche sports cars. Most significantly, the total sales for the auction added up to 91%, meaning RM Sotheby's diverse selections moved buyers to bid.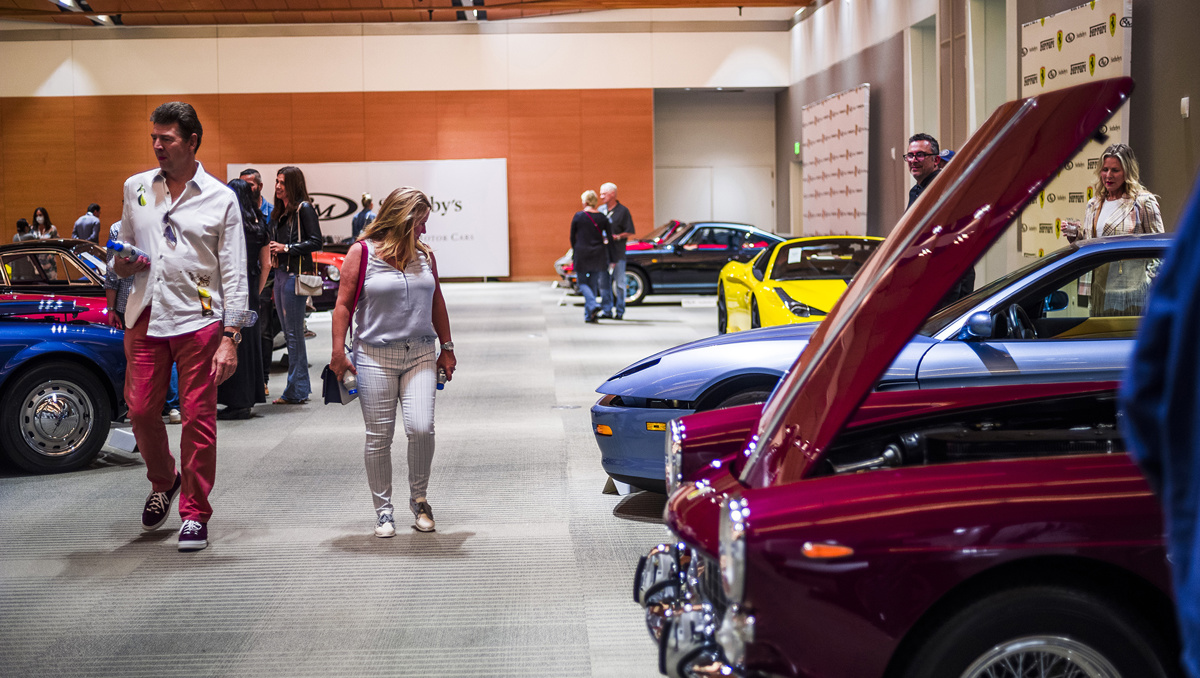 When the weekend wound to a close, the results were definitive. Record-setting prices were established for modern supercars as well as Japanese domestic market sports cars. Other, older traditions still remained firmly established, as hand-made Italian coachbuilding showed the strongest results, with a Zagato-bodied Aston Martin claiming top prize for the most expensive example sold, bringing in $9,520,000 on its own. For those lucky enough to have witnessed the gathering firsthand, RM Sotheby's remained the must-attend event of Car Week in Monterey, offering automobiles of unparalleled quality and diversity. An unforgettable experience for all and a bucket-list style event that proves the importance of in-person events; in the minds of motoring enthusiasts everywhere, the countdown has no doubt already begun to start dreaming for next year's auction. As the team at RM Sotheby's shows no signs of slowing, it is certain to be another unmissable event.