Unfortunately, no matter the degree of success one can achieve on a racetrack, if you crash spectacularly enough and live to tell the tale, that story can start to overshadow years of clean racing. For Gerhard Berger, in spite of fourteen seasons of Formula 1 racing, including 48 podium finishes, the dominant narrative seems to be how fortunate he was to be able to survive two seemingly un-survivable crashes, earning Berger the nickname of "The Lucky Man."
The first crash didn't even occur on a racetrack. By 1984, Berger had already spent years rising through the ranks of the minor-leagues of racing: Formula Ford, Formula 3, even once competing against an equally ambitious Ayrton Senna in Formula 2000. Through the strength of his skills, and a small investment of his own money, Berger started driving for fellow Austrian Hans Günther Schmid's ATS-BMW team in the 1984 Grand Prix season and wound up finishing a respectable 13th. One week after the season ended, while running an errand in his BMW 323i, Berger was struck from behind by an out-of-control motorist, sending him and the car careening off a bridge and into the river below.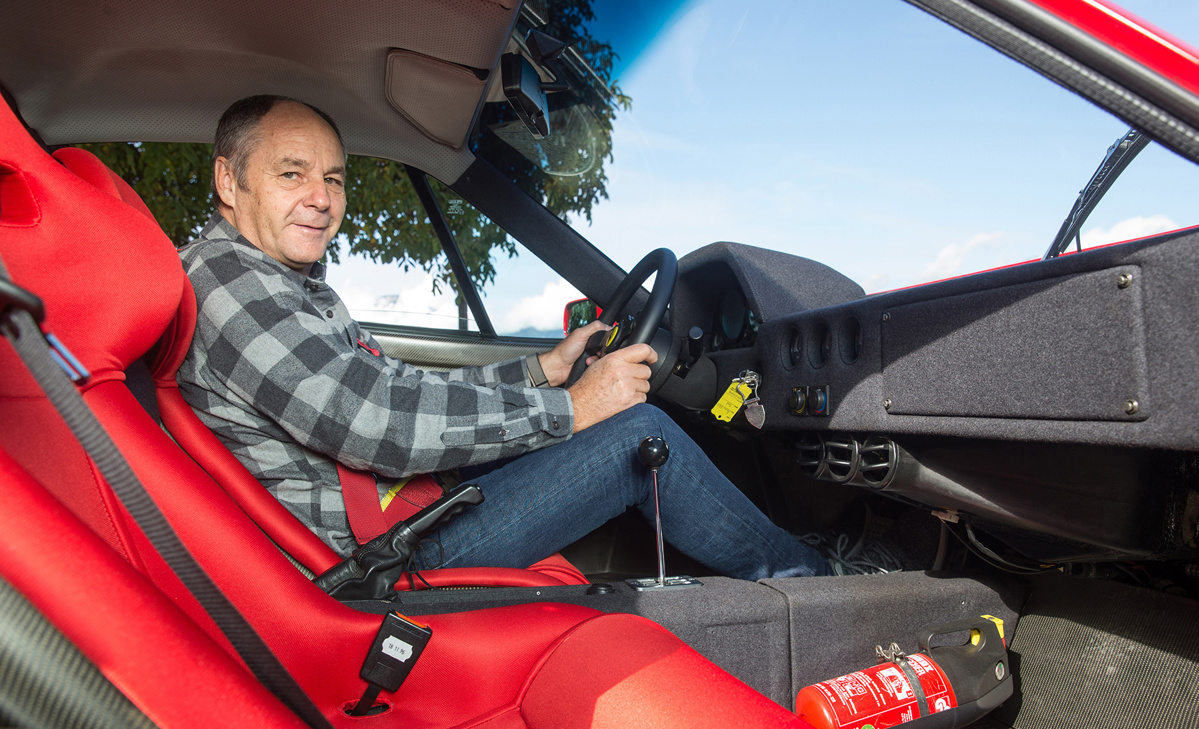 1990 Ferrari F40
Estimate: £900,000 - £1,100,000 GBP
Worse still, Berger wasn't wearing a seatbelt at the time (don't try this at home). During freefall, Berger had flown through the rear window, and was lying on the ground next to his BMW with two broken vertebrae in his neck when he was found by a pair of benevolent motorists. Unbelievably, the medics who happened upon the crash scene first were both back surgeons. They promptly diagnosed Berger's condition and made sure to not further the damage by trying to roughly evac him from the scene. With this stroke of fortune, Berger's ability to walk was salvaged. Hours later, he was helicoptered to a hospital in Innsbrook, where he opted for a highly risky surgical procedure to save his neck.
Two days after surgery, though in great pain, Berger was walking again. He recovered in time to race the entire 1985 season, jumping to the newly formed Benetton team the following year. With such a lengthy career, Berger is known for racing both the first and final races for Benetton, spanning eleven years, from 1986 to 1997. In the interim, Berger raced for both McLaren and Ferrari, both against and alongside legendary drivers like Nigel Mansell and Alain Prost.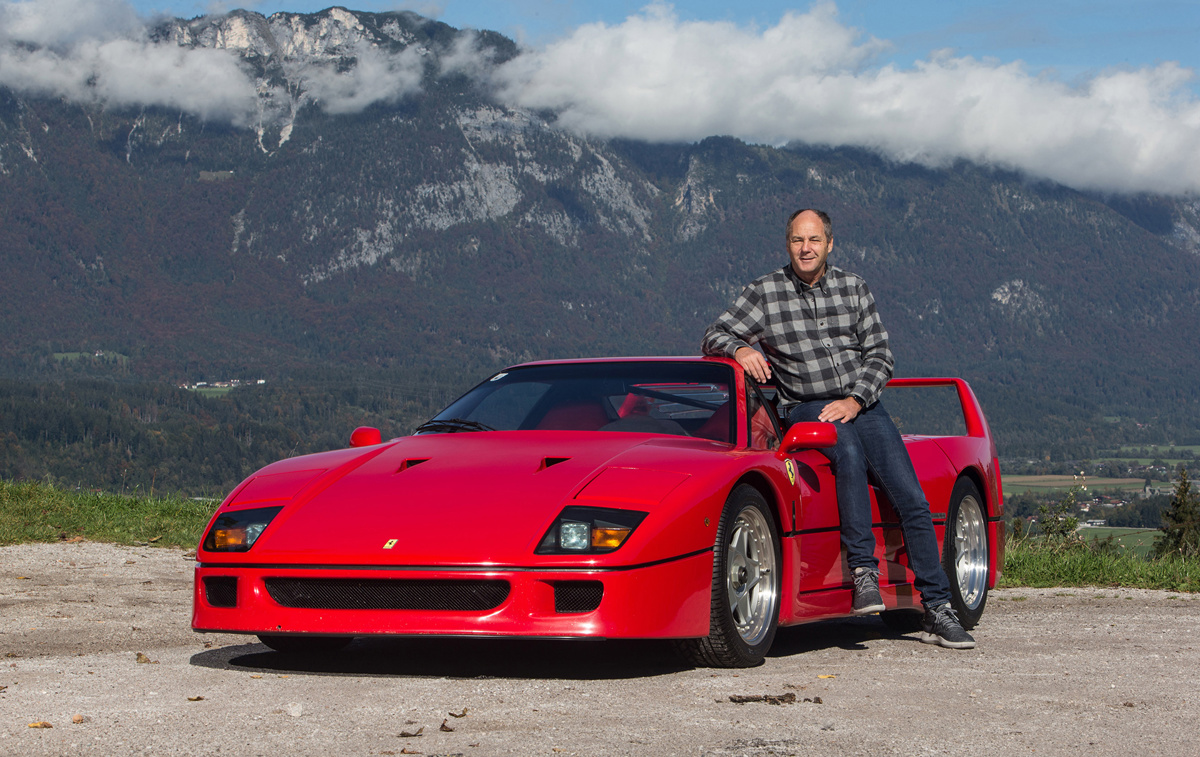 Berger's second unbelievable crash occurred in 1989 at Imola while he was driving for Ferrari. At the so-called "Tamburello Curve," Berger's Ferrari swung wide, smacking straight into the tire wall before spinning horizontally and catching fire. Video of the crash is no less shocking today. Yet again, Berger proved extraordinarily lucky, with the race crews putting out the flames within seconds. Though Berger was unconscious when he was pulled from his racecar, suffering burns on his hands and face, he was back in the cockpit for the following race, scoring a respectable 4th place at the 1989 GP in Mexico City.
"I'm happy," Berger was quoted soon afterwards, "I'm happy to be alive. I was very close to not being alive in San Marino." This larger-than-life spirit animated Berger throughout the rest of his career, whether it was the practical jokes he traded with teammate Ayrton Senna at McLaren, or flipping team boss Jean Todt's Lancia Y10 on its roof at an unveiling event for 1994's Ferrari F1 car.
Retiring to a relatively quiet life after his final outright win at 1997 for Benneton-Renault, Berger transitioned into a role as a team director for BMW Motorsports Division. The change appeared to be all-encompassing, at least according to Berger himself: "As a driver, you have to be self-centered, but as a team captain, that is counter-productive."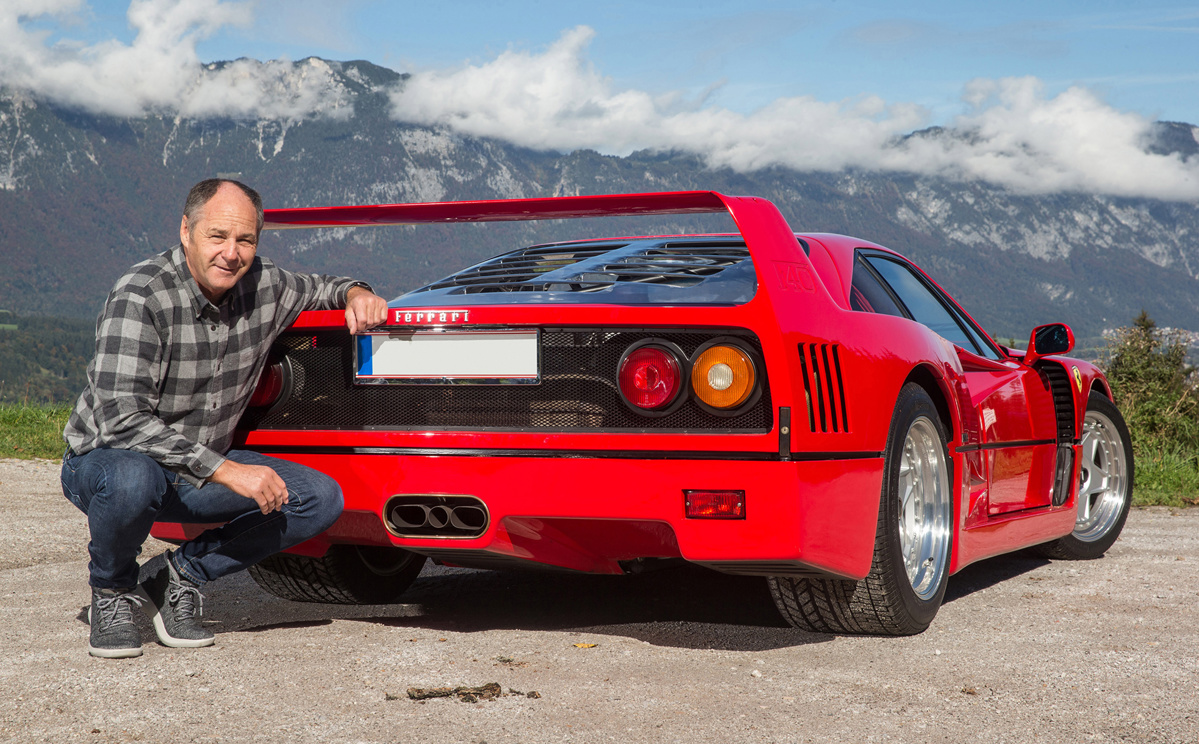 But that's not to say that Berger's taste for speed and style ended in 1997, only that his tastes became more refined. In 2019, Berger treated himself to one of the finest roadgoing Ferrari models ever offered to the general public, the F40, and soon after went through the trouble of getting it submitted and inspected and for Ferrari Classiche certification. Wearing its original, thin-layered factory paint, and with a previous owner investing €80,000 in an engine-out, chassis freshening service at the Official Ferrari Dealer Penske Sportwagen of Hamburg, Germany.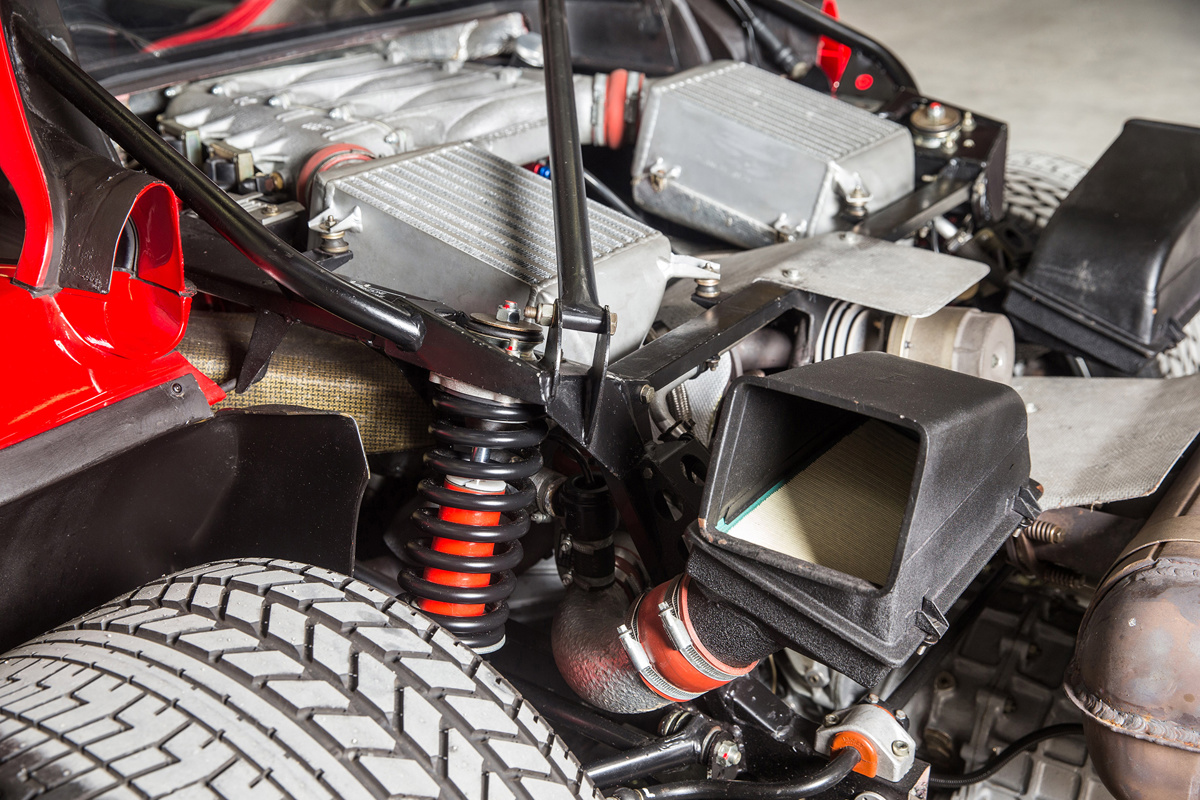 Being more than a mere enthusiast, Berger has kept three speed-oriented upgrades on his F40. The first, installed by Penske's skilled technicians, was an original non-adjustable suspension setup, "using all-new and correct components," as well as saving weight from the adjustable setup. A pristine set of 17-inch 'Ferrari by Speedline' wheels with Pirelli P Zero tires were fitted by Penske's team as well. The final upgrade was straight from a racetrack: an uncatalyzed (and unsilenced) 'Le Mans Quicksilver' titanium sports exhaust system.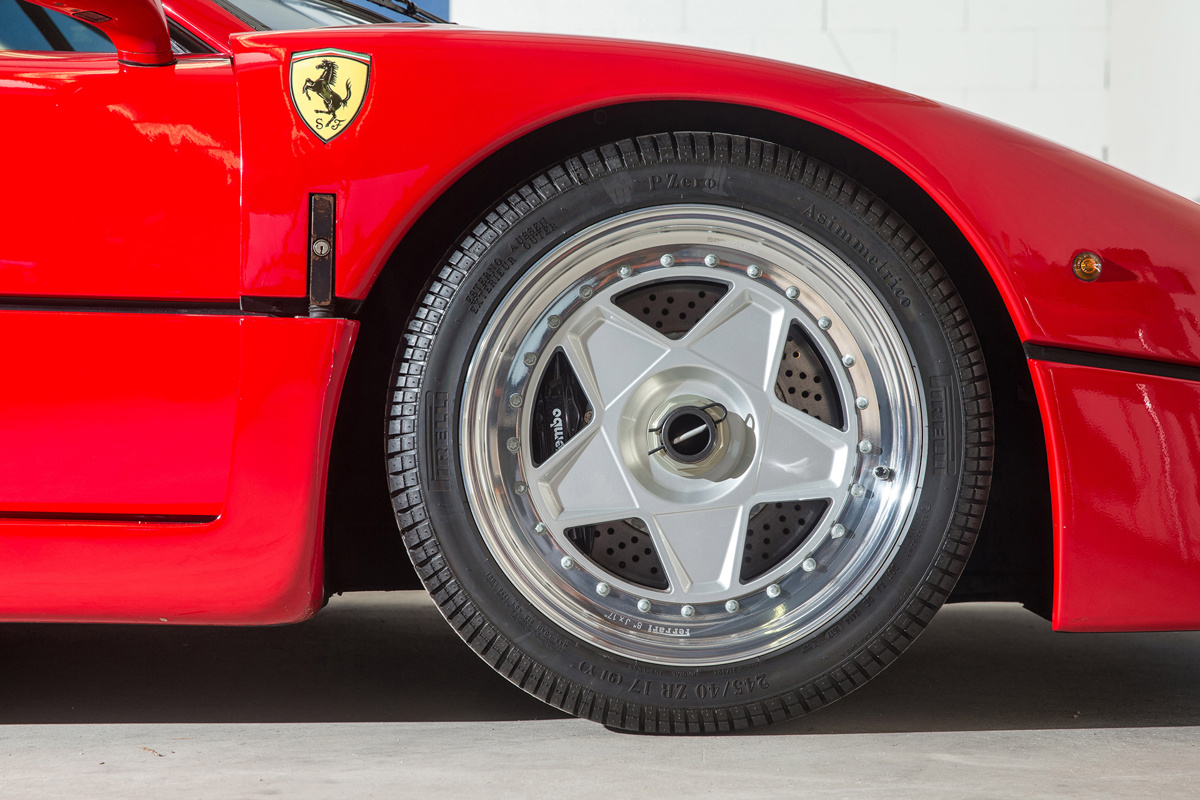 Blessed by one of Formula 1's most-fortunate drivers, Gerhard Berger's Ferrari F40 possesses true provenance, and will no doubt be one of the star cars at RM Sotheby's upcoming London Fall auction, occurring in an online-only setting on 31 October 2020. It will be up to the next driver of this spectacular car to decide whether to keep it as an untouched artifact of sports-racing history, or to be as brave as Berger and enjoy it on the open roads.