If ever there were an automaker with its identity entwined with its history, certainly it is Ferrari. And yet, all modern companies must balance their past achievements with a vision of the future. Never content to remain at a standstill in terms of technological development, each subsequent iteration of Ferrari sports car further honed the formula established by Enzo himself: Fast enough to win races at your local circuit; graceful enough to be parked outside of any opera house, art museum, or fine restaurant.
RM Sotheby's has long recognized the wide appeal of Ferrari, both as automobiles to collect and enjoy and as pure entertainment in terms of exciting auction results. Not only are the seven Ferrari sports cars featured here all magnificent examples of prancing horse history, but these lots are also featured in our latest time-based auction, with deadlines fast approaching. Watch these Ferrari sports cars charge towards the finish line as time expires in Open Roads, February: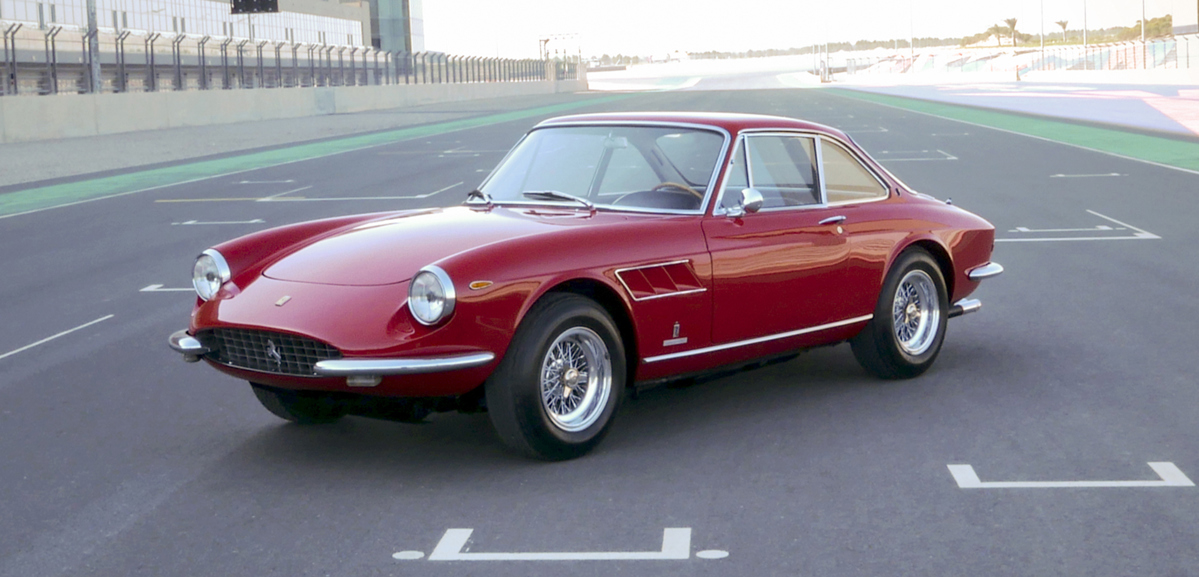 1968 Ferrari 330 GTC by Pininfarina
Estimate: €340,000 - €380,000 EUR
Our cover car is an Italian-delivery example of the consummate Columbo V-12-powered grand touring Ferrari, this example is from the final year of production of the 330 GTC. One of a mere 598 ever made, featuring a timeless design by Pininfarina, this well-kept example comes with an extensive file of service receipts displaying a history of careful ownership. Complete with its numbers-matching engine, chassis no. 11395 provides a piece of the legendary Ferrari formula, ready for its next grand tour.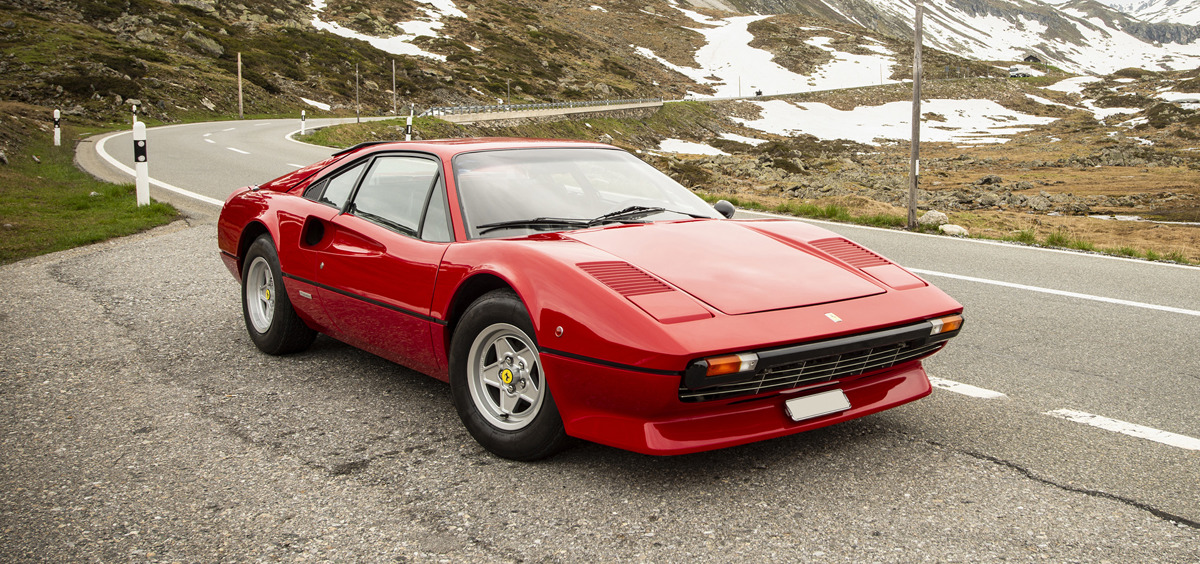 1976 Ferrari 308 GTB 'Vetroresina'
Estimate: €120,000 - €140,000 EUR
While the most famous Ferrari sports and racing cars traditionally came fitted with front-mounted engines, for many automotive enthusiasts, the Maranello-based brand took a step towards the future when they launched their first Ferrari-badged sports car with a mid-engine configuration in 1975. Early production 308 GTB sports cars are coveted today for their lightweight, 'Vetroresina' body panels—essentially the Ferrari take on constructing cars in composite fiberglass resin. Though effective at eliminating weight, the time-consuming nature of curing composites was no match for traditional formed steel; some figures quote total 'Vetroresina' production at only 712 examples. A mid-seventies statement of the future.
1962 Ferrari 250 GTE 2+2 Series II 'Hot Rod'
Estimate: $675,000 - $725,000 USD
A dark horse in more ways than one, this tasteful Ferrari 250 GTE 2+2 is a thrilling take on what modern motorsport advancements can bring to a classic sports car. Powered by an "outside plug" Columbo V-12 built to the specifications of well-regarded U.K.-based Ferrari tuner Joe Macari, this mischievous, modified 250 GTE 2+2 shows the levels of performance that can be unleashed today. Complete with receipts detailing over $293,200 of performance upgrades, this classic Ferrari also includes its original, matching-numbers engine and all associated parts. Future and past, all in one.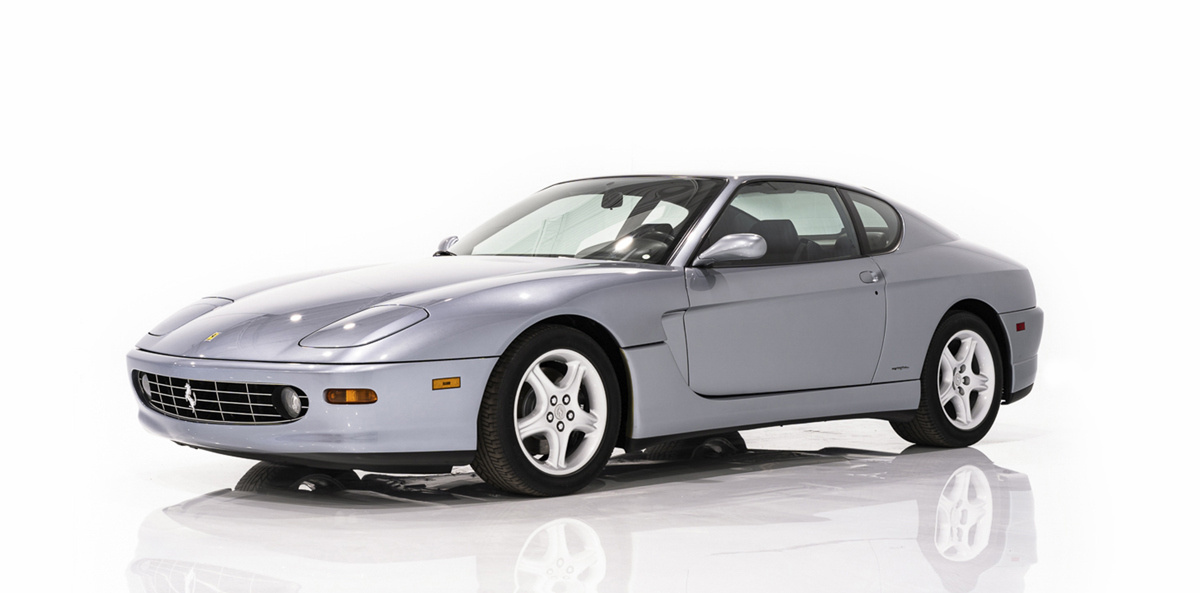 2001 Ferrari 456M GT
Estimate: $100,000 - $125,000 USD
For many enthusiasts (this author included) the ultimate instrument of physical interaction between man and motorcar is a manual transmission. The open-gate, six-speed manual in this 456M GT is both a bare metal artifact of sculptural beauty, and a practical reminder of the way that all Ferrari motorcars used to drive. While modern competitive requirements have disinclined Ferrari from installing stick shifts in their supercar offerings, that has only made driver-focused examples like this 456M GT highly desirable today.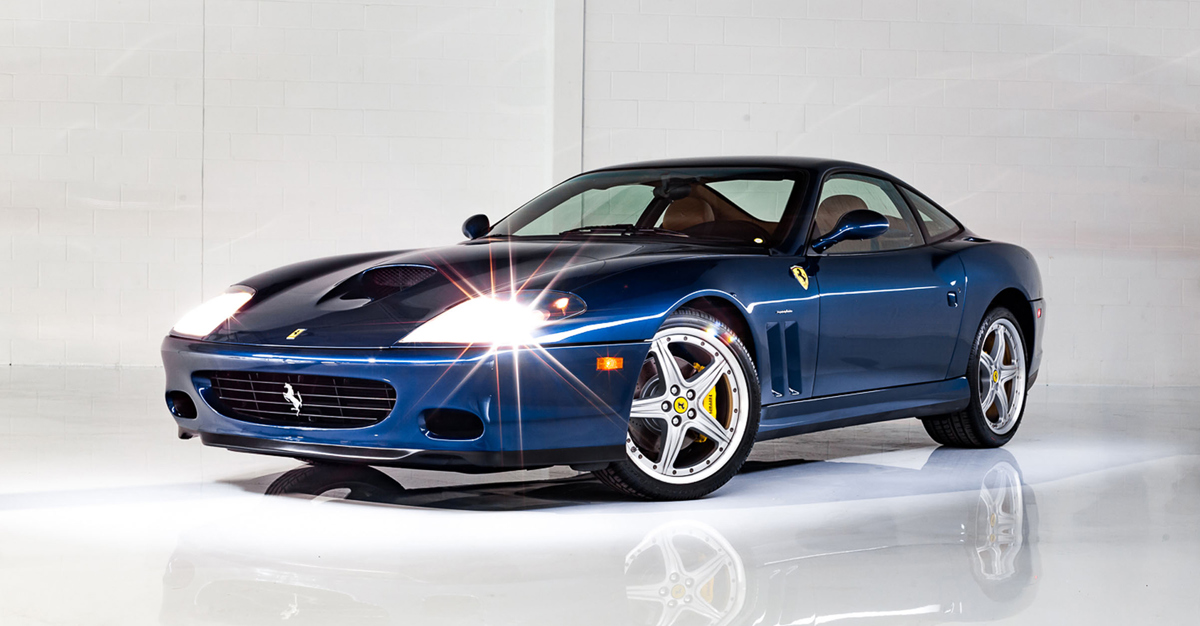 2003 Ferrari 575M Maranello
Estimate: $110,000 - $140,000 USD
The specifications of this grand touring Ferrari immediately set it apart from the rest. First delivered in the home state of domestic automotive manufacturing, Michigan, this 575M Maranello wears its contrasting dark blue colors proudly. With the side-mounted optional Scuderia shields and painted yellow brake calipers, it is an excellent choice for someone looking to purchase their first Ferrari that is ready to be driven and enjoyed on a daily basis.  
2007 Ferrari 612 Scaglietti
Estimate: €70,000 - €90,000 EUR
By 2007, Ferrari had updated the shape and style of its grand touring line with the 612 Scaglietti, whose surname was a reference to the legendary Italian coachbuilder (and a nearby neighbor to Ferrari in Maranello). This nod towards the company's history extended even to the color palette, with the dark blue of the 575M we covered earlier replaced by the "Blu Tour de France" shade seen on this example. Ferrari was so proud of this example, they put it on stage during the Paris Motor Show in 2006.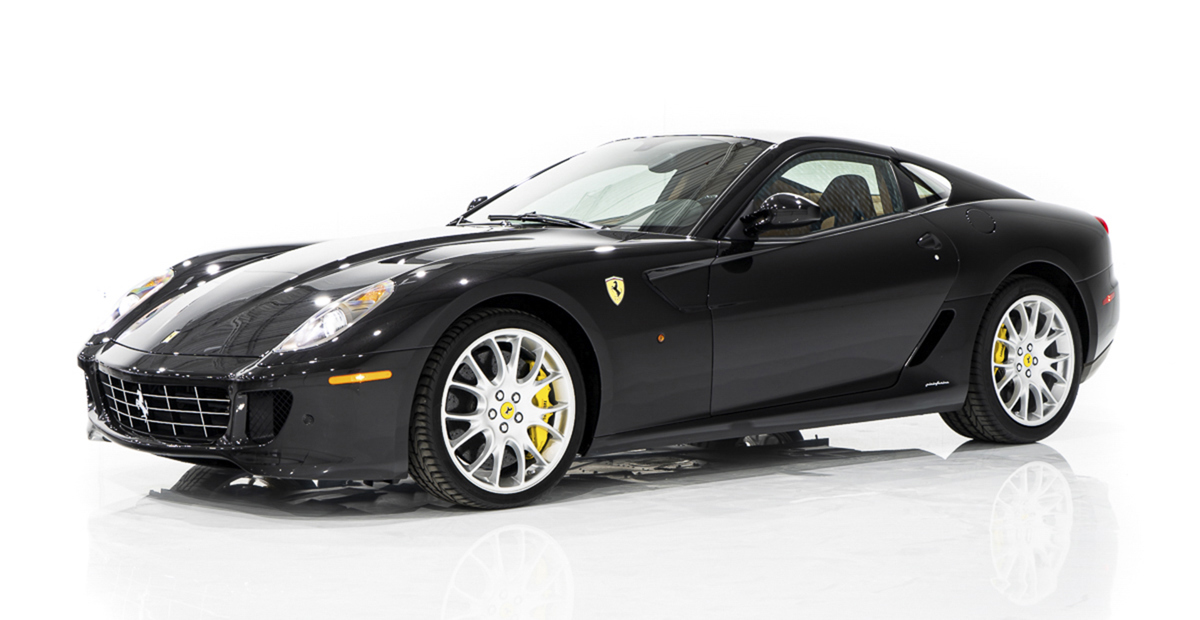 2011 Ferrari 599 GTB Fiorano
Estimate: $150,000 - $175,000 USD
The final evolution on our list of magnificent Ferrari sports cars, the 599 GTB Fiorano shows a vision for the future while shepherding the brand's core values. First, all-out performance: As its surname implies, the Fiorano represented a return to the racetrack for Ferrari, literally and figuratively. Packing essentially the same powerplant as the flagship Enzo hypercar, this Nero-over-Cuoio GTB represents modern Ferrari at its finest. And as with every lot on our list, if you wish to bid, all the better to act fast.