Though Enzo Ferrari may have not been interested in producing road cars when he formed Scuderia Ferrari in 1929, the Ferrari name is synonymous with a number of the most enthralling road cars of all time, each backed by nearly a century of racing pedigree and incorporating technology from their racing division. The first production road car to bear the Ferrari name was the 125 S featuring a 1.5-liter V-12 designed by Gioachino Colombo and named to reference it's engine displacement–125 multiplied by 12 results in the overall displacement of the engine–1,500cc. The 125 S claimed victories in competition in the Rome GP, the first piloted by Franco Cortese on 20 May 1947 and followed by five more victories through the 1947 season. It was the beginning of what Ferrari would become known for: creating gorgeous luxury cars inspired by the same race cars which would claim victories throughout various classes in motorsport, always blending elegance with speed and becoming the epitome of the Italian sports car.
"Our Monterey sale has long been a venue associated with some of the rarest, most important Ferraris ever built, and 2019 continues the tradition," says Gord Duff, Global Head of Auctions, RM Sotheby's. With the recent addition of four models which are fresh to market and representative of some of the rarest models in the marque's seven-decade history, RM Sotheby's has managed to assemble nearly 30 of the most significant Ferrari models throughout history.
Scroll down to explore ten distinctive Ferrari models offered during RM Sotheby's upcoming Monterey collector car auction, held 15-17 August 2019.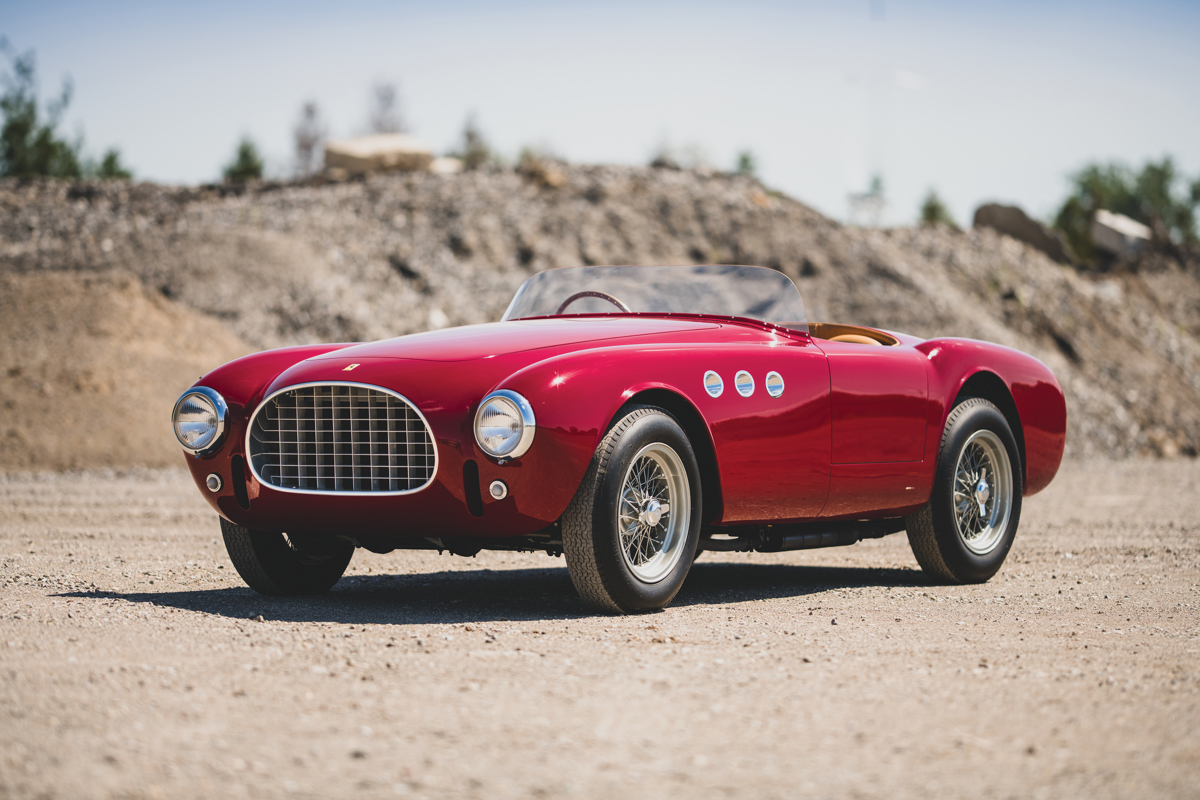 1952 Ferrari 225 Sport Spider by Vignale
Estimate: $4,000,000 - $5,000,000 USD
Chassis no. 0214 ED is one of just 12 examples of the model built and was originally raced in the UK by Irish publisher William Baird. Baird and co-driver Roy Salvadori earned a 3rd place finish overall in the 1952 Goodwood 9 hours and a 4th overall and 2nd in class finish at the Daily Mail International Trophy. It was campaigned in races throughout and into the mid-1950s by its second owner in Argentina. Following a restoration in Italy in the 1990s, and once again in the US in the 2000s, the 225 Sport Spider is offered from two decades of single ownership and is one of only three Ferrari models eligible for all major vintage events.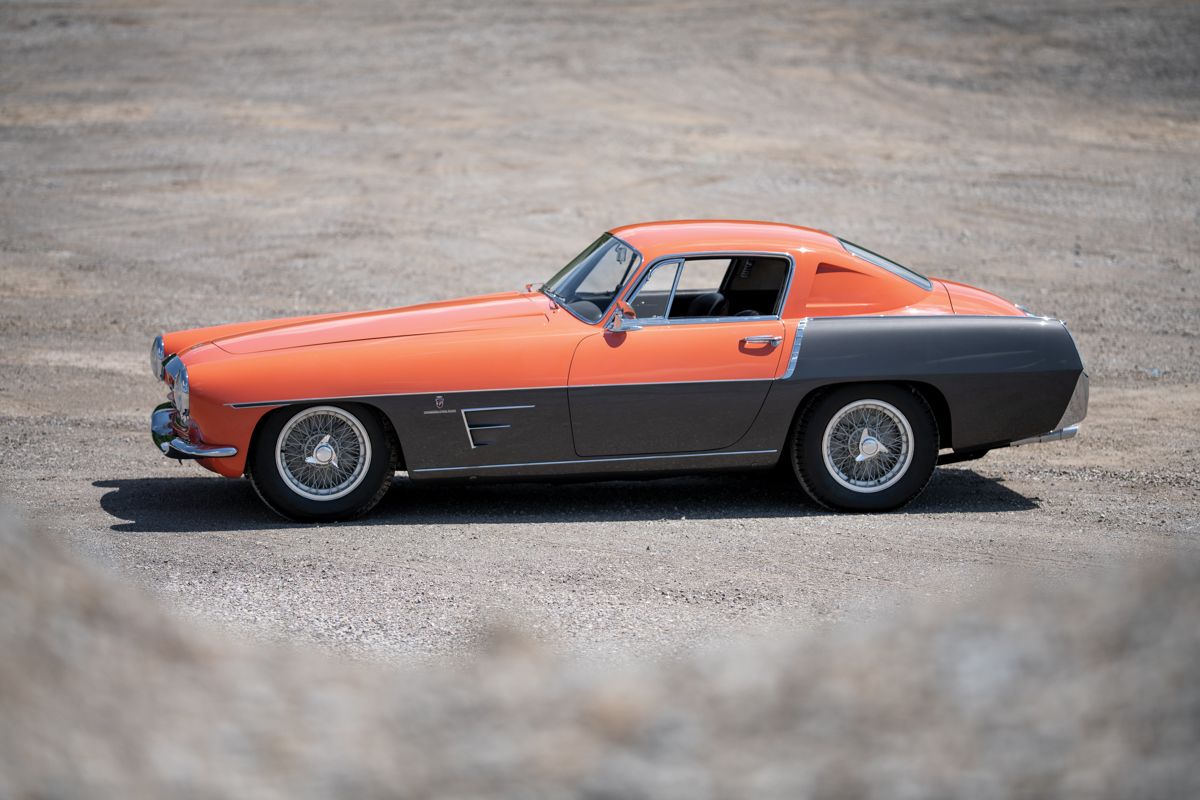 1955 Ferrari 375 MM Coupe Speciale by Ghia
Estimate: $5,000,000 - $7,000,000 USD
Chassis no. 0476 AM, wears a one-off alloy body by Ghia, and is the final Ferrari ever bodied by the famed coachbuilder. Beneath the unique coachwork is a full racing-spec 375 MM chassis and 4.5 liter Lampredi V-12 with three Weber 42 DCZ 3 carburetors, delivering 340hp at 7,000rpm. It has been Ferrari Classiche Certified, and is currently presented in largely original condition, with its original configuration and original interior, displaying only 13,000 original kilometers.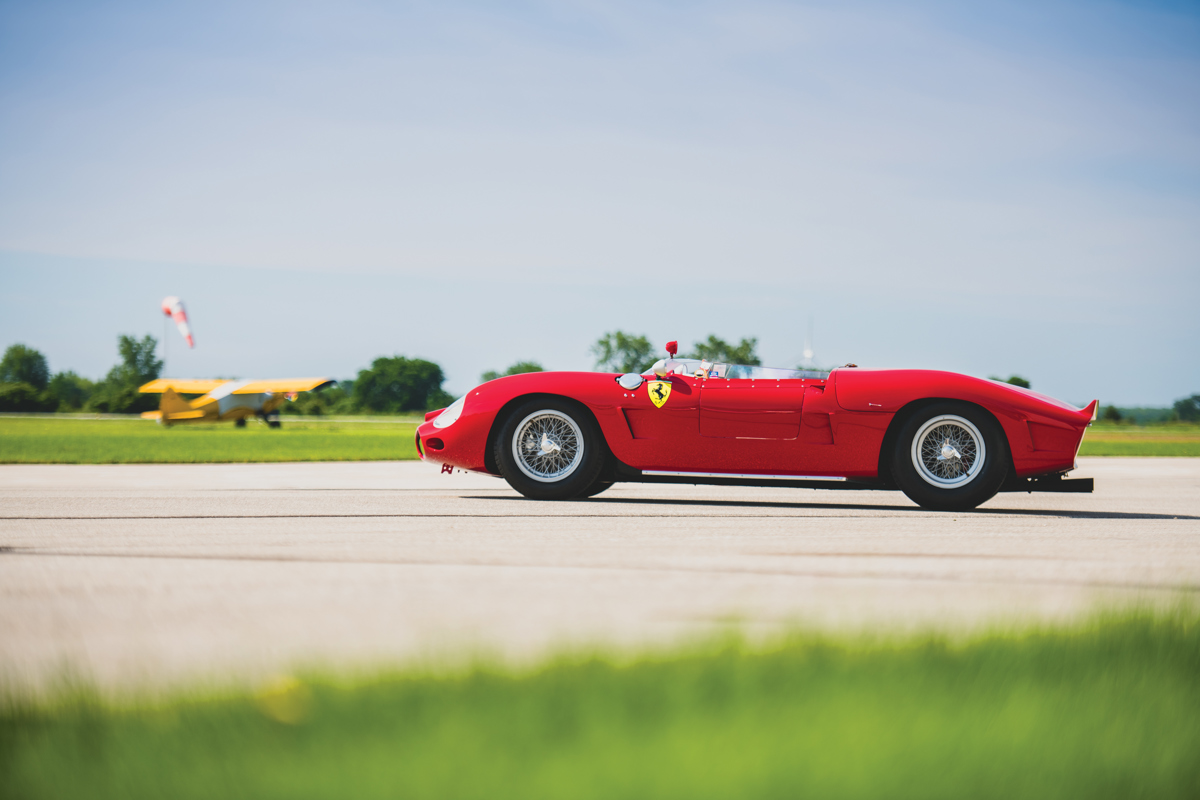 1962 Ferrari 196 SP by Fantuzzi
Estimate: $8,000,000 - $10,000,000 USD
Chassis no. 0806 is the final of just six examples ever built and a mere five survivors of its kind. The SP cars were Ferrari's first mid-engine prototype cars and were a critical element in the evolution of the marque's famed P-car series. This example has had only four owners in the last 50 years, including time spent in the hands of some of the most significant private collections in the world, such as Pierre Bardinon's former Mas du Clos Collection.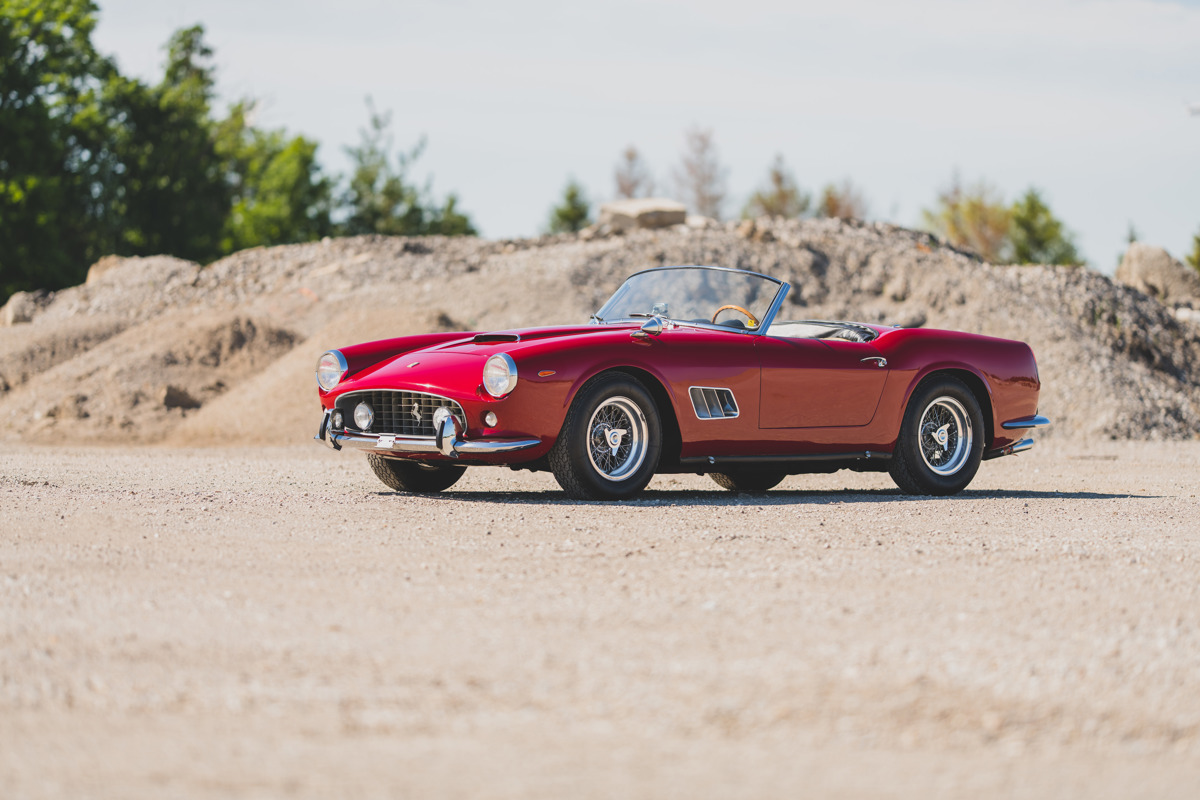 1962 Ferrari 250 California SWB Spider by Scaglietti
Estimate: $10,500,000 - $13,000,000 USD
Chassis no. 4131 is the second to last of all examples built and the only remaining unrestored SWB Cal Spider. It presents today in its original colors and original interior, with only four owners in its lifetime. It was the inspiration for George Carrick's book The Spyder California, one of the first books ever published on a particular model, which went on to become the go-to resource for the car.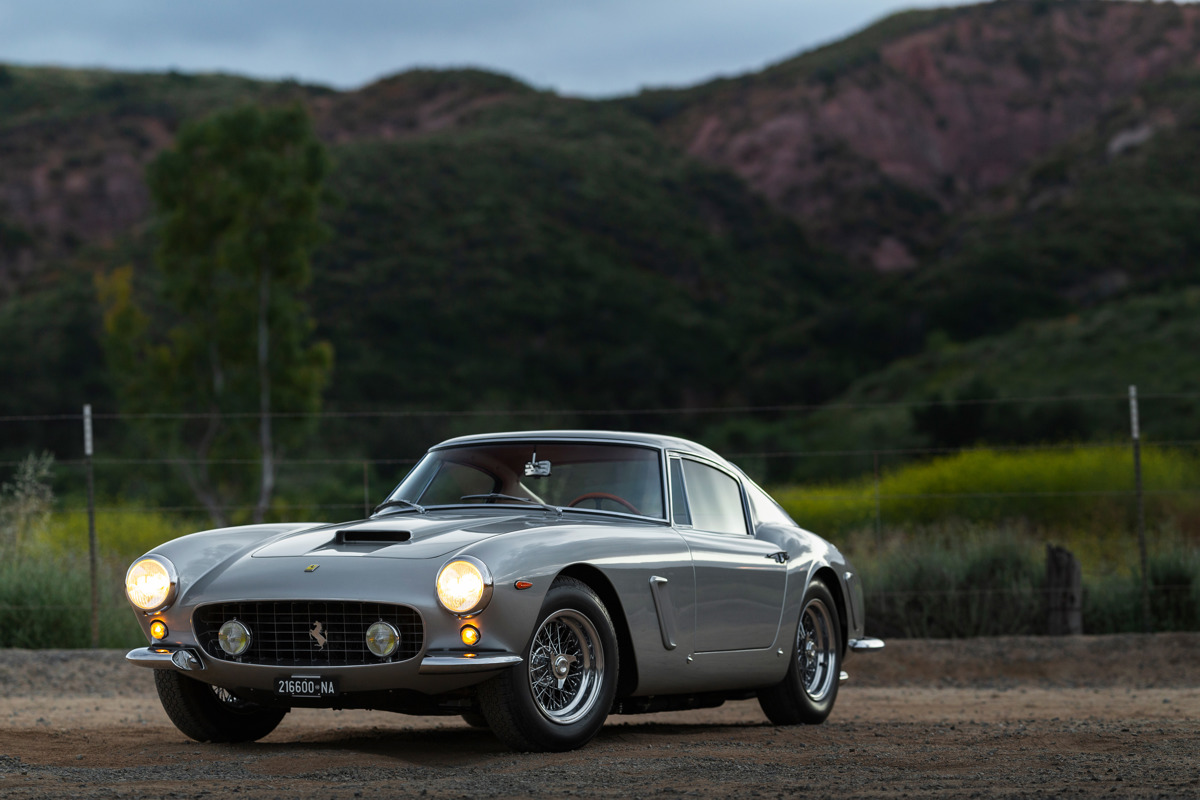 1962 Ferrari 250 GT SWB Berlinetta by Scaglietti
Estimate: $8,000,000 - $10,000,000 USD
One of only 40 steel body SWB Berlinettas, Chassis no. 3359 GT has undergone a meticulous restoration overseen by Ferrari Classiche and was the recipient of the coveted Full Red Book Certification to confirm its authenticity. It was documented by Ferrari historian Marcel Massini and was the recipient of the Mention of Honour award in the competitive Ferrari 250 Dynasty Class at the 2012 Concorso d'Eleganza Villa d'Este. The 250 GT SWB Berlinetta is one of the most revered road-going Ferrari models of all time for its tremendous power from the Tipo 168/61 V-12 engine and well-balanced handling capability.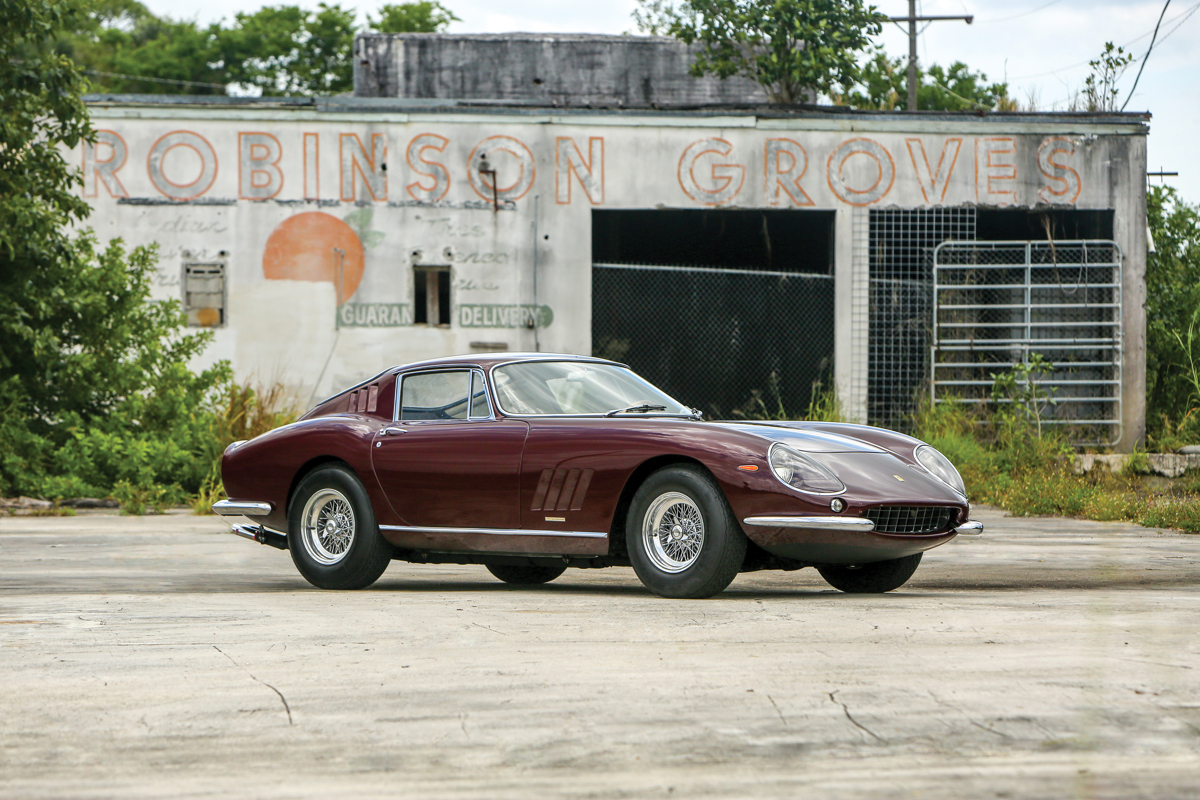 1966 Ferrari 275 GTB by Scaglietti
Estimate: $2,200,000 - $2,400,000 USD
Chassis no. 08603 is one of only 58 long-nose, torque-tube, triple-carburetor, steel-bodied examples. The longer nose and addition of the torque tube counteract the tendency of the 275 to encounter the high-speed lift of the short nose models, and further increased stability and durability of the drivetrain. This numbers-matching example was recently repainted in its original Rosso Rubino and received a full engine bay detailing and refinishing, including replacement of the washer bag, correct airbox and labels for the heater and radiator hoses, as well as factory-correct bolts, nuts, and fasteners where necessary.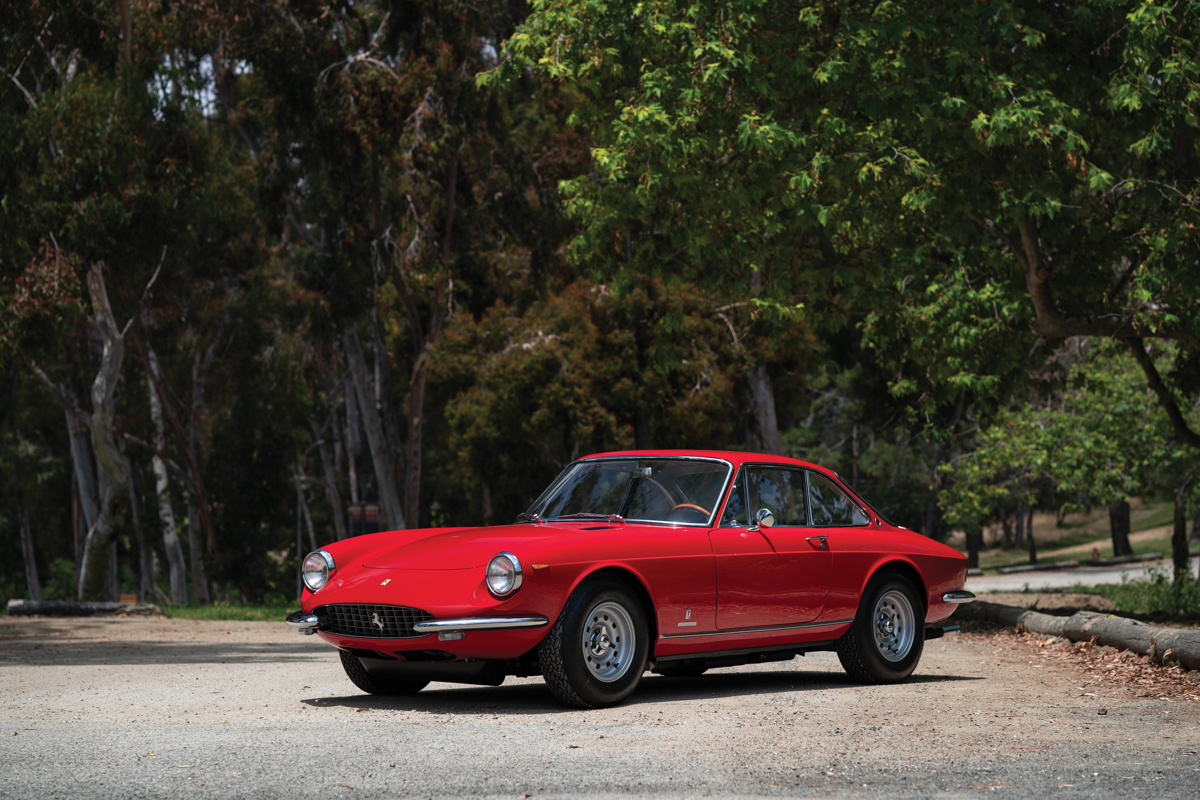 1968 Ferrari 365 GTC by Pininfarina
Estimate: $500,000 - $600,000 USD
Chassis no. 11969 is one of only 168 produced between 1968 and 1970—making it one of the rarest production Ferraris of the period. The 365 GTC is considered by many aficionados to be among the finest all-around road-going Ferrari produced prior to the mid-1990s. In late 1968, the front mounted single overhead cam V-12 was enlarged to 4,390cc and received three Weber twin-choke downdraft carburetors and is paired to a five-speed manual transaxle.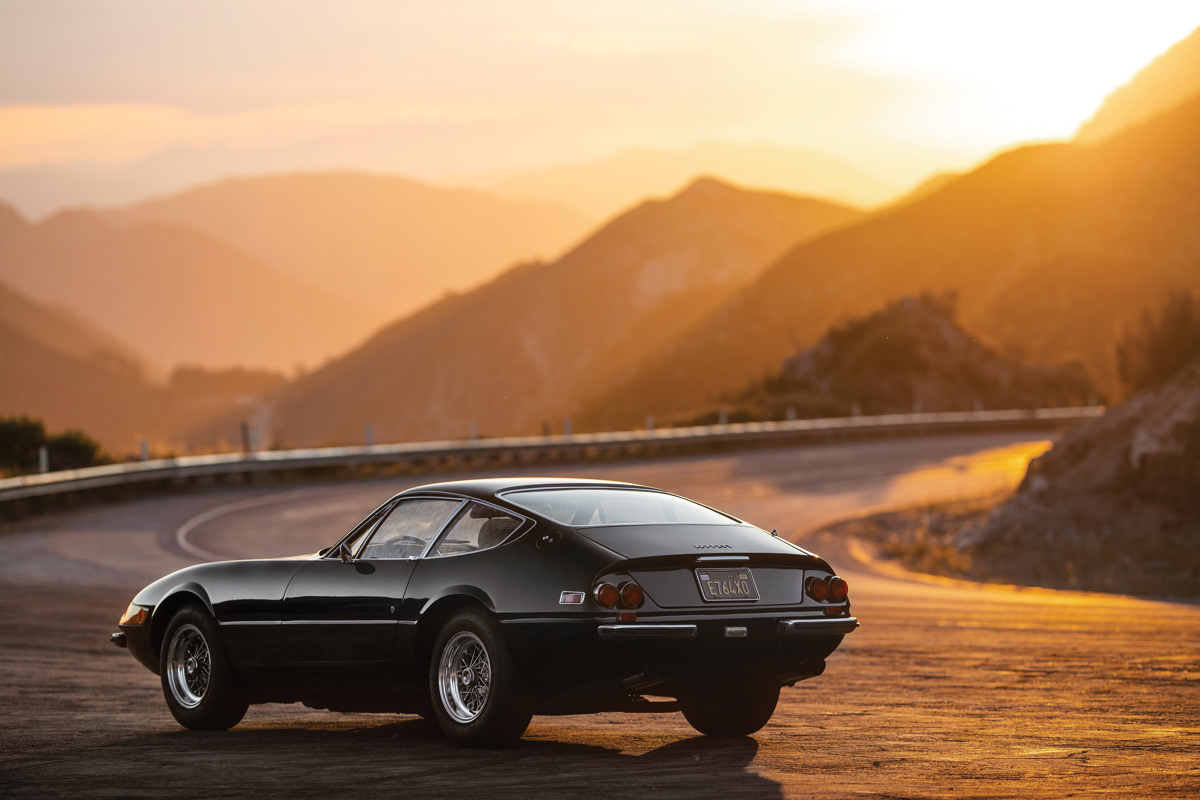 1971 Ferrari 365 GTB/4 Daytona Berlinetta by Scaglietti
Estimate: $675,000 - $750,000 USD
Chassis no. 14189 presents today in highly original condition throughout, with its original black paint on the majority of the body as evidenced by natural lacquer checks from polishing, with only the trunk lid and hood having been refinished. It also features original Borrani wire wheels, all of its original glass, even its original heater and AC hoses, original tie straps on the wiring harness, and its original smog equipment with Aeroquip hoses. This example has been certified by Ferrari Classiche, which certifies that the vehicle retains all its original mechanical components.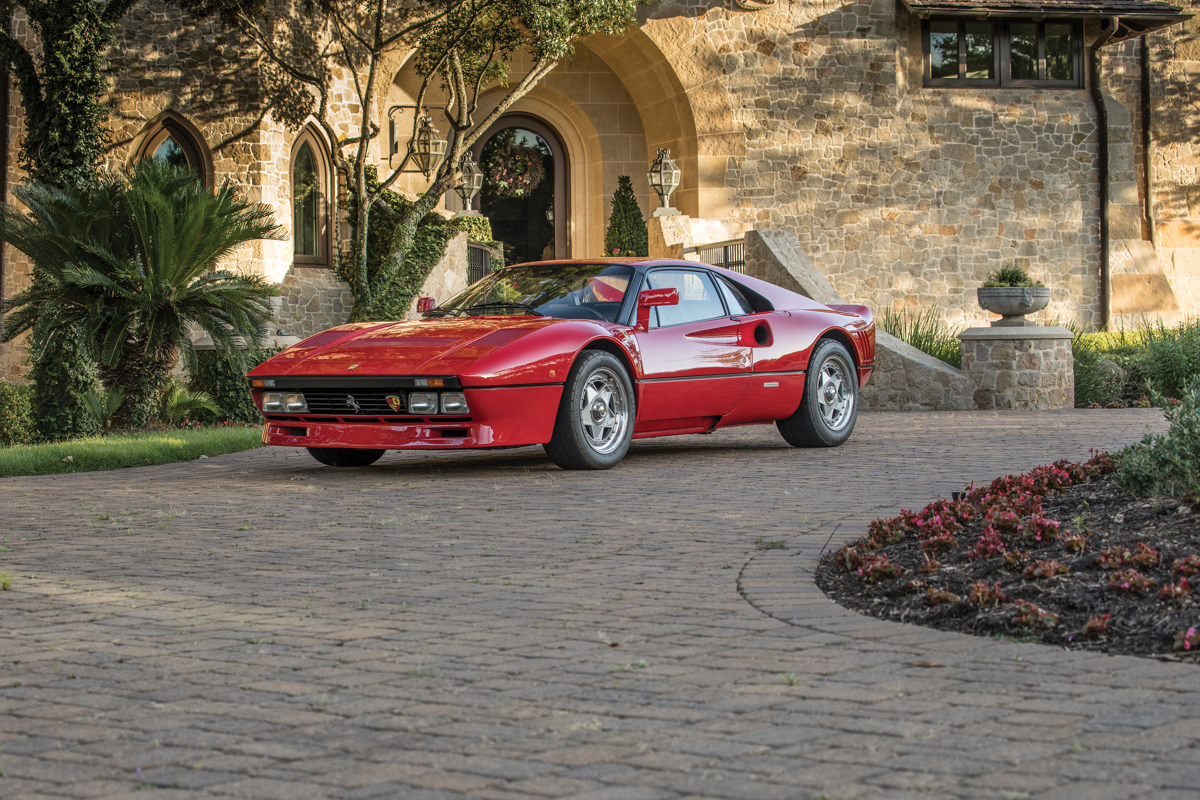 1985 Ferrari 288 GTO
Estimate: $2,550,000 - $2,800,000 USD
Chassis no. 55237 was the 137th 288 GTO, and the first 288 GTO officially delivered in Japan fitted from the factory with air conditioning, power windows, red seat inserts, and the optional Ansa sport exhaust, making this example one of a mere handful ordered in this configuration. This example was owned for nearly 25 years by prominent Ferrari collector Yoshiho Matsuda, who had reportedly regularly drove it on the streets of Japan when not being stored in his museum-like collection. Under its most recent ownership, it received a complete service and is accompanied by a remarkably detailed and complete history file.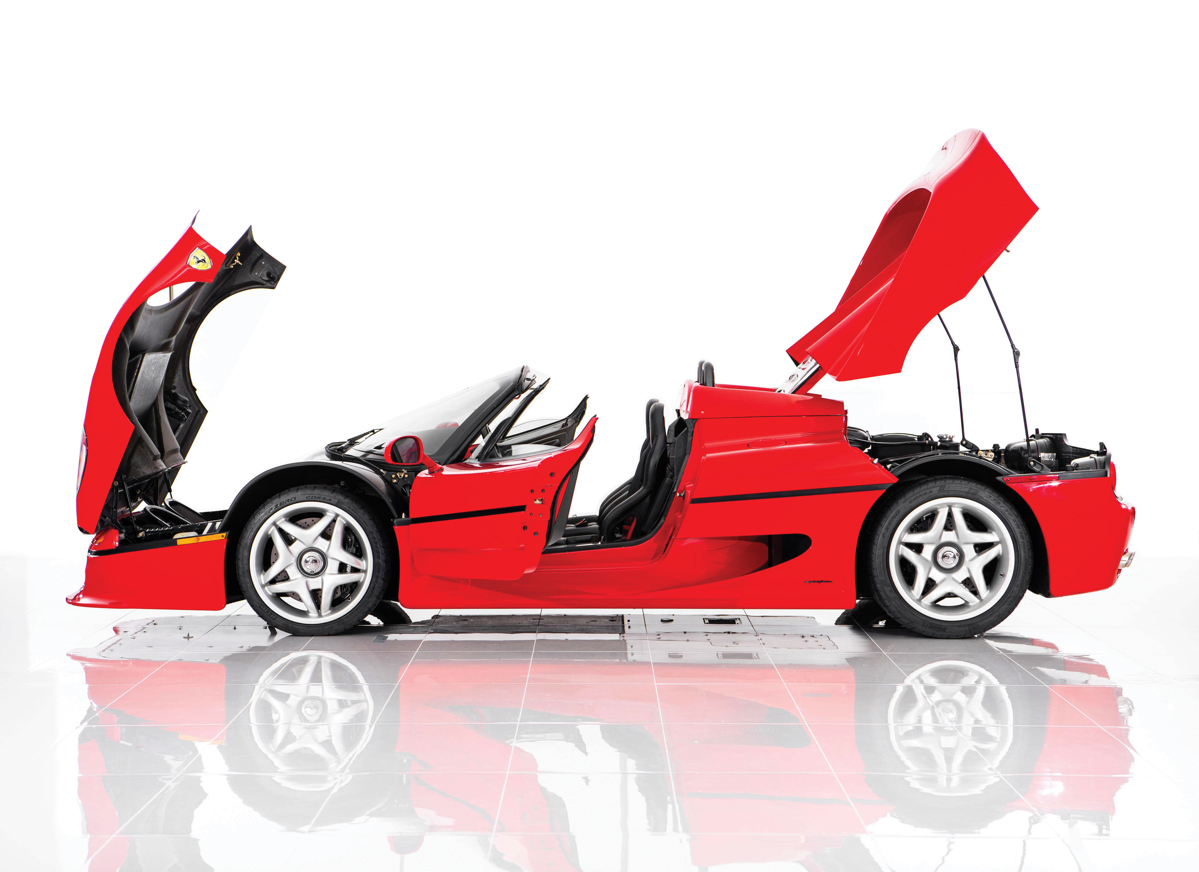 1995 Ferrari F50
Estimate: $3,000,000 - $3,500,000 USD
The successor of the legendary F40 had a large set of footprints to fill–it would have to be more powerful, more visually captivating, and outperform the twin-turbocharged F1 inspired machine it was to follow. The F50 had to incorporate as much race car as engineers possibly could. A Tipo 130B 4.7-litre 60-valve V-12 with 512 horsepower derived from the 333 SP IMSA race cars was attached directly to the chassis, as is commonly practiced in F1, and surrounded by carbon fiber body panels and components, mounted just behind the driver and passenger seats, and mated to a six-speed manual transmission.