For Enzo Ferrari, a man with a genuine passion for all things automotive, a fortieth birthday present could only be a new sports car, naturally wearing a coat of Rosso Corsa. The occasion in question was not for Ferrari himself or for a fellow employee, but for the company he founded, which was celebrating its fortieth birthday in 1987. While today, the "mid-life" birthday has become fertile ground for poking fun (see this recent Top Gear segment on "mid-life opportunity" cars), when Enzo conceived of the F40, it was a serious gambit. Good news it paid off; Enzo's final creation was a poster-worthy icon that is still being discussed as a pinnacle achievement, delivering a driving experience that defined the decade.
While some think of the F40 as a faraway icon, a Platonic ideal of what a super-sports car should embody, a very real example of Enzo's final act is heading to RM Sotheby's Amelia Island auction next month:
1992 Ferrari F40
Estimate: $1,800,000 - $2,200,000 USD
Chassis No. ZFFMN34A0N0093103
Engine No. 30719
Gearbox No. 617
An instant success upon its release, demand was so high for the F40 that initial sales projections were quickly doubled, then tripled. Enzo's gift to sports car aficionados everywhere lived on in each of the 1,315 examples built. With worldwide production not necessarily limited, the F40 cannot necessarily be described as rare. What separates each example, then, comes down to three factors. The first of which, being mileage. Perhaps the most tantalizing fact about this F40 is that its odometer showed only 3,304 miles driven at the time of cataloguing.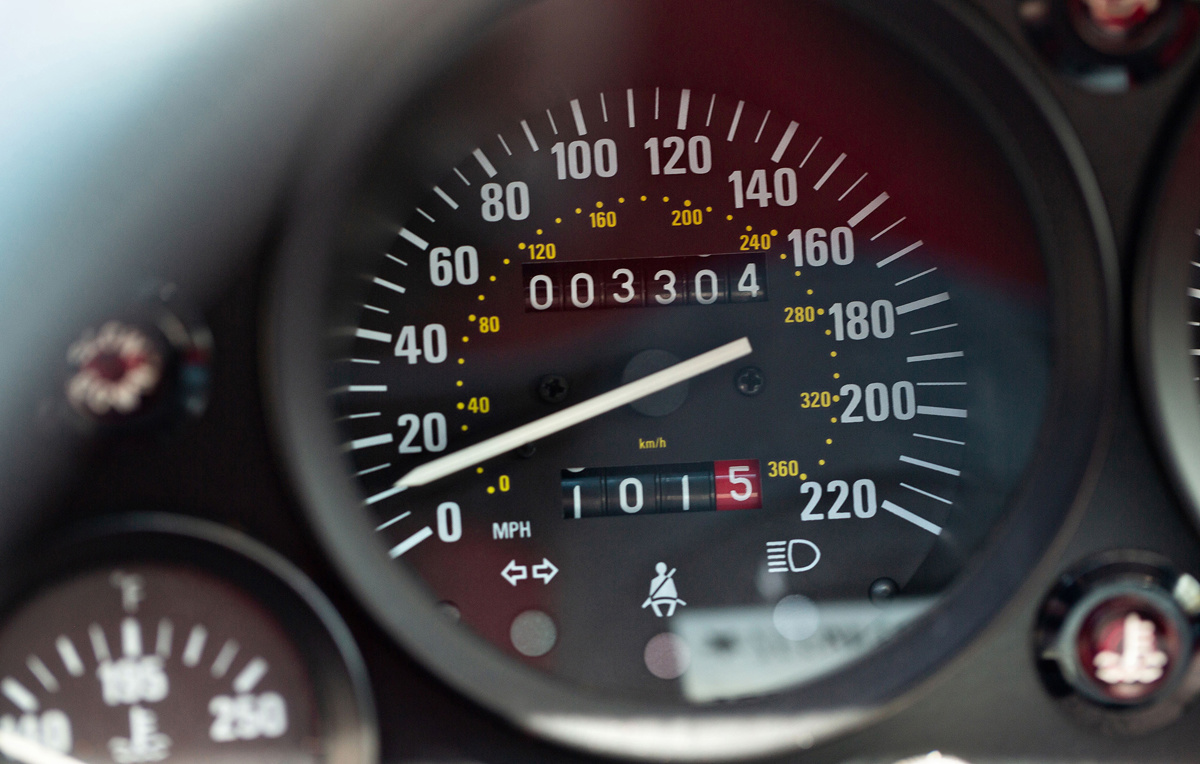 The second factor is overall age. With 1992 marking the final year of production, this Ferrari F40 has the benefit of being five years younger than its eldest siblings. Being one of the last examples produced, this F40 was also the beneficiary of five years of internal refinement by Ferrari; by 1992, the consummate Italian brand had triumphed over U.S. import regulations and was able to offer an official variant for the North American market.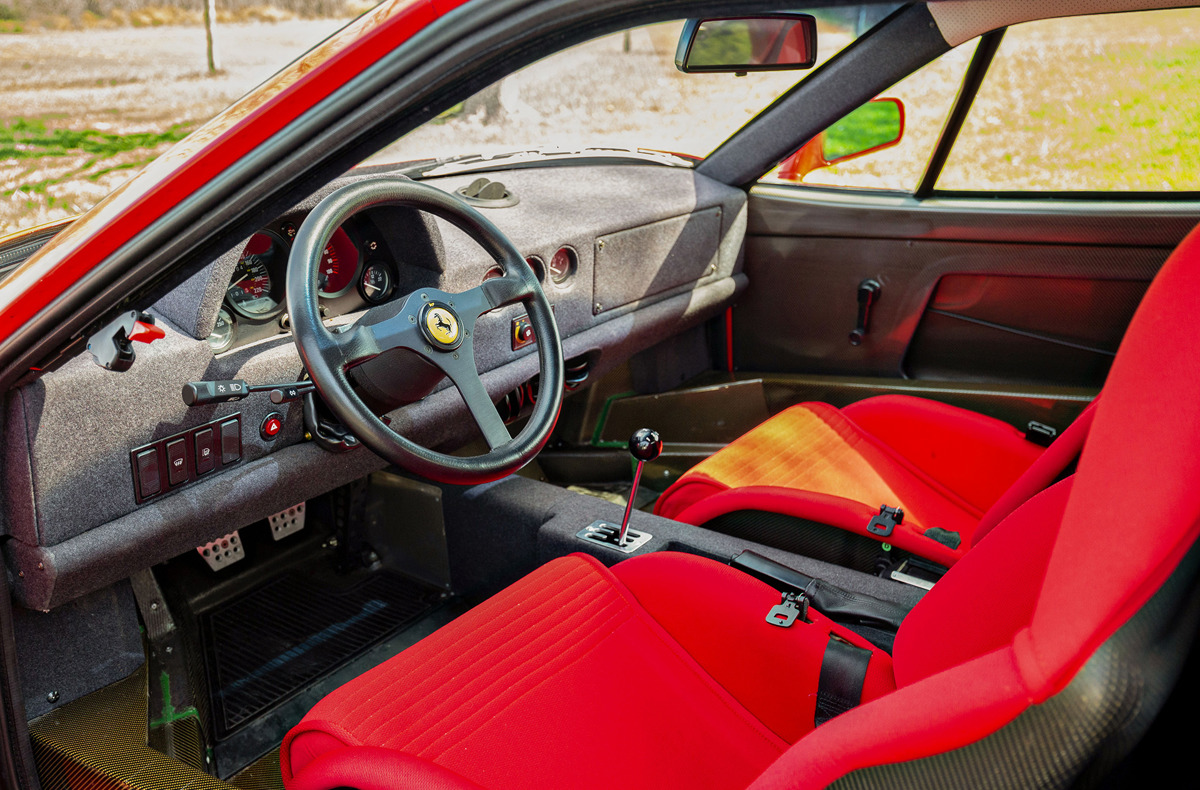 Featuring refinements in suspension and interior comfort (this example sports a luxury we take for granted today: Air Conditioning), a mere 213 examples were built to North American specifications over the production run of the F40. Of that fraction of total F40 production, an even smaller number—a scant 60 in all—composed the final batch built-in 1992.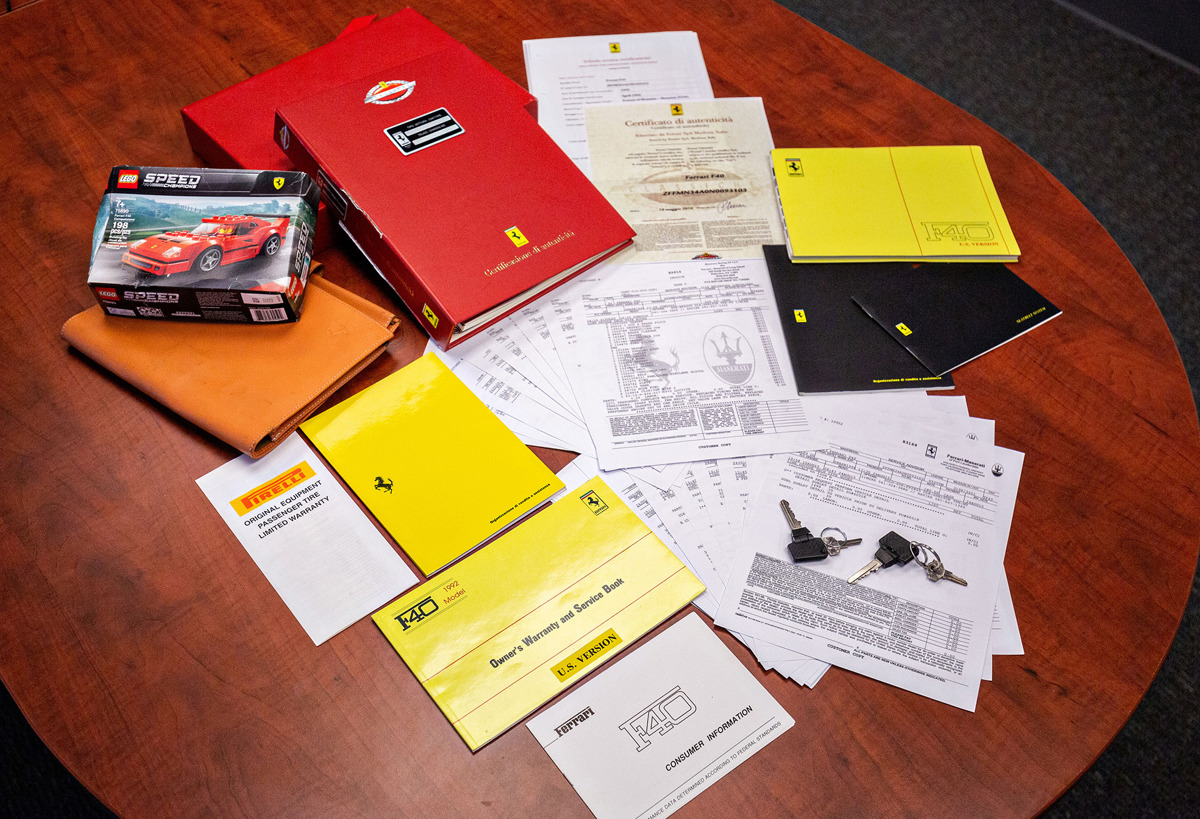 The third factor is a proven history of careful ownership—one needs to have kept all the receipts. This example was sold through Ferrari Salt Lake City and by all accounts led a pampered life in the resort town of Park City. An extensive receipt file dating back to new shows regular service performed by official Ferrari dealerships including its most recent scheduled appointment, a major service including belt service at Ferrari of Long Island.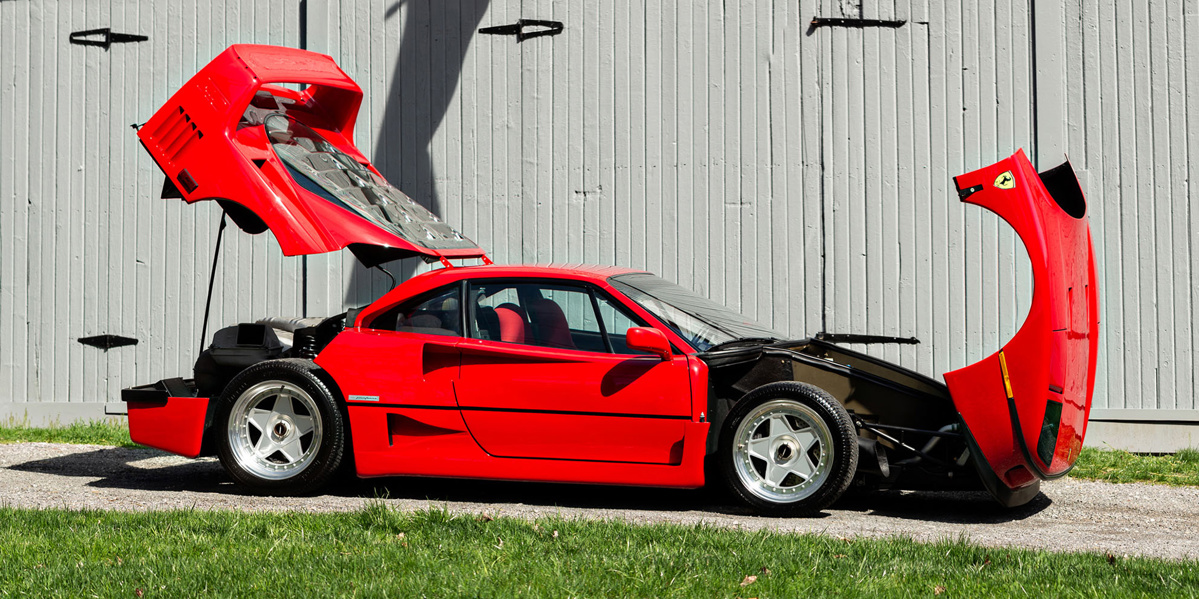 Treated with care since new, this F40 wears all the marks of a lifetime of careful stewardship. With only 40 miles traveled since its major service, the timing on this prime-spec Ferrari F40 could be ideal for both summertime enjoyment and long-term collecting potential. Either way, Enzo would be proud.
For an extensive history file on this example, as well as a full gallery of images and further information on how to register for bidding, please click here.