Stephan Knobloch is a Car Specialist at RM Sotheby's. He arrived in the spring of 2018 and ever since has become an integral part of our Car Specialist operations. Stephan has consigned countless cars over the last three years, and his expertise in mid-century Italian and German vehicles is an invaluable asset to RM Sotheby's clientele. 
Having grown up in a family of car enthusiasts and racers, Stephan has participated in the Ferrari Challenge Series and grew up going to Classic Car rallies in his native Austria.  He went to MODUL University Vienna for his Bachelor of Business and continued at the Hult International Business School for his Master of International Business degree. Fresh out of school, he applied to work for RM Sotheby's and has proven himself to be a natural fit. Stephan's drive to succeed is apparent in everything he does.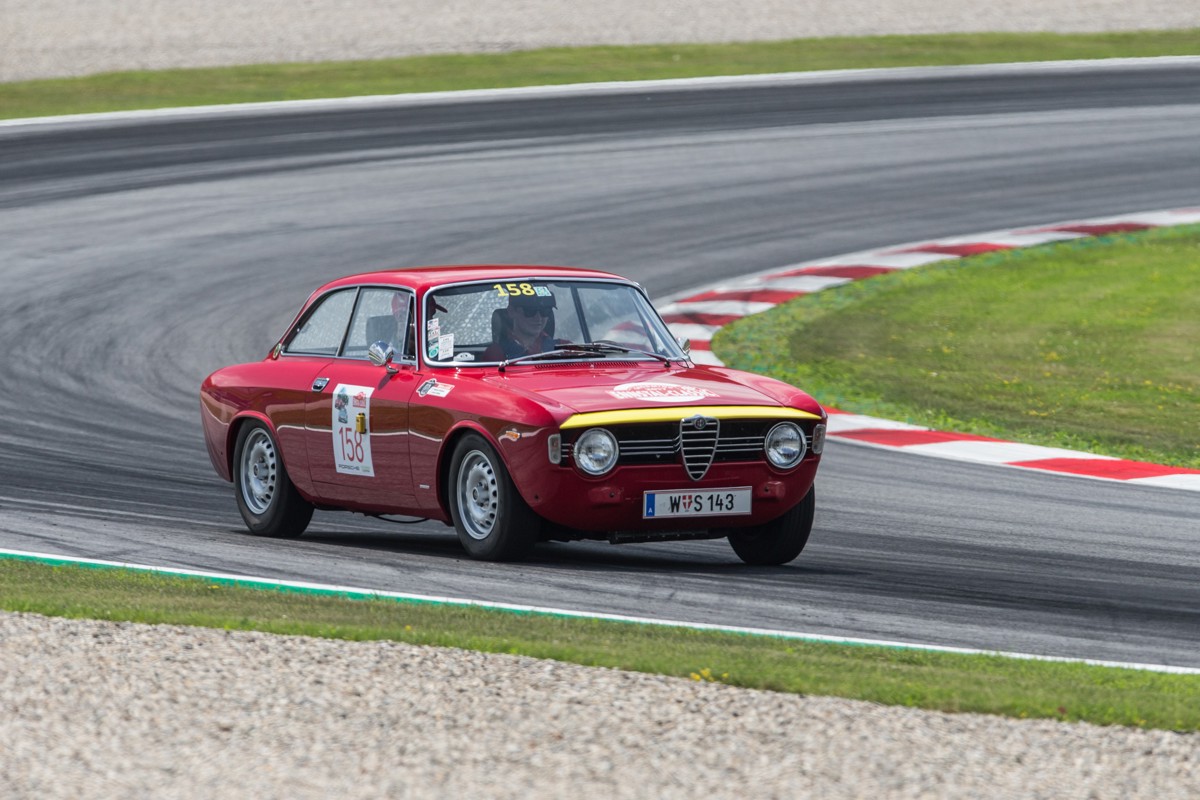 1. What was your first car? Any memorable drives?
My first car was a 1967 Alfa Romeo Giulia Sprint Veloce. For me, it has been the perfect car to get into the classic car world. It looks fantastic and has enough power to go fast on the highway. On top of that, it's a great car to enjoy your journey with your friends because it is so spacious. My first drive was on the Red Bull Ring Spielberg when I was attending the Ennstal Classic Rally (Austria) in 2014, where I drove that same Alfa Romeo Giulia Sprint Veloce from 1967. The Ennstal Classic is the biggest Austrian Rally and participating at only 19 years of age was a remarkable experience. It's a very international race where collectors come with their Ferrari 250 GTOs and 275 GTBs. You get to race eight laps and enjoy going around the Red Bull ring surrounded by classic cars.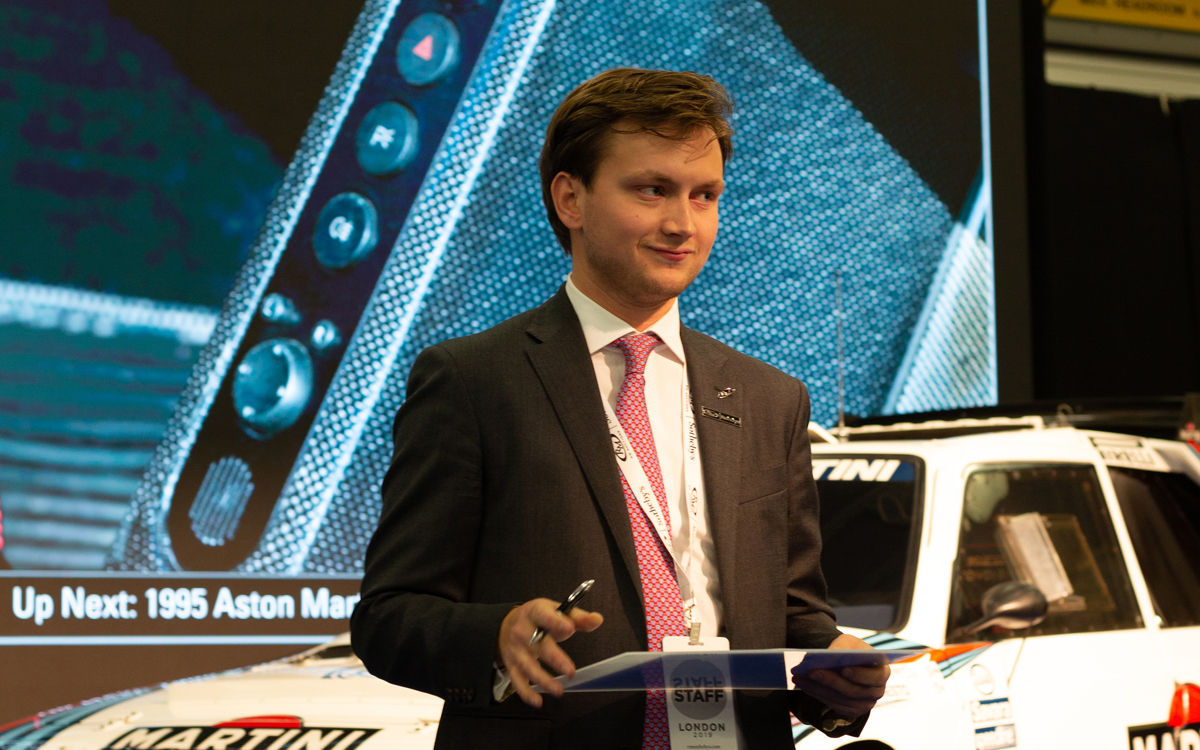 2. Do you have a car from a past RM sale that you want to own?
Yes I do! I worked together with another specialist, Augustin Sabatie-Garat, to consign the Ferrari 550 GT1 in our most recent Milan sale. The look of that Ferrari, combined with its Austrian history and provenance, makes it an eye catcher on every racetrack. On top of that, it's an incredibly rare car as only two were made. This scarcity makes it a true work of art.
Another one of the coolest projects I have done so far is the Alfa Romeo 155 ITC / DTM car which I have consigned for our upcoming sale in Paris next February. Together with Classic Driver Magazine, we did a collaboration with Jägermeister Racing for its 50th anniversary. For me it is one of the coolest and rarest Alfa Romeo race cars which you can own. It is a must-own for enthusiasts and passionate collectors who are sure to enjoy it.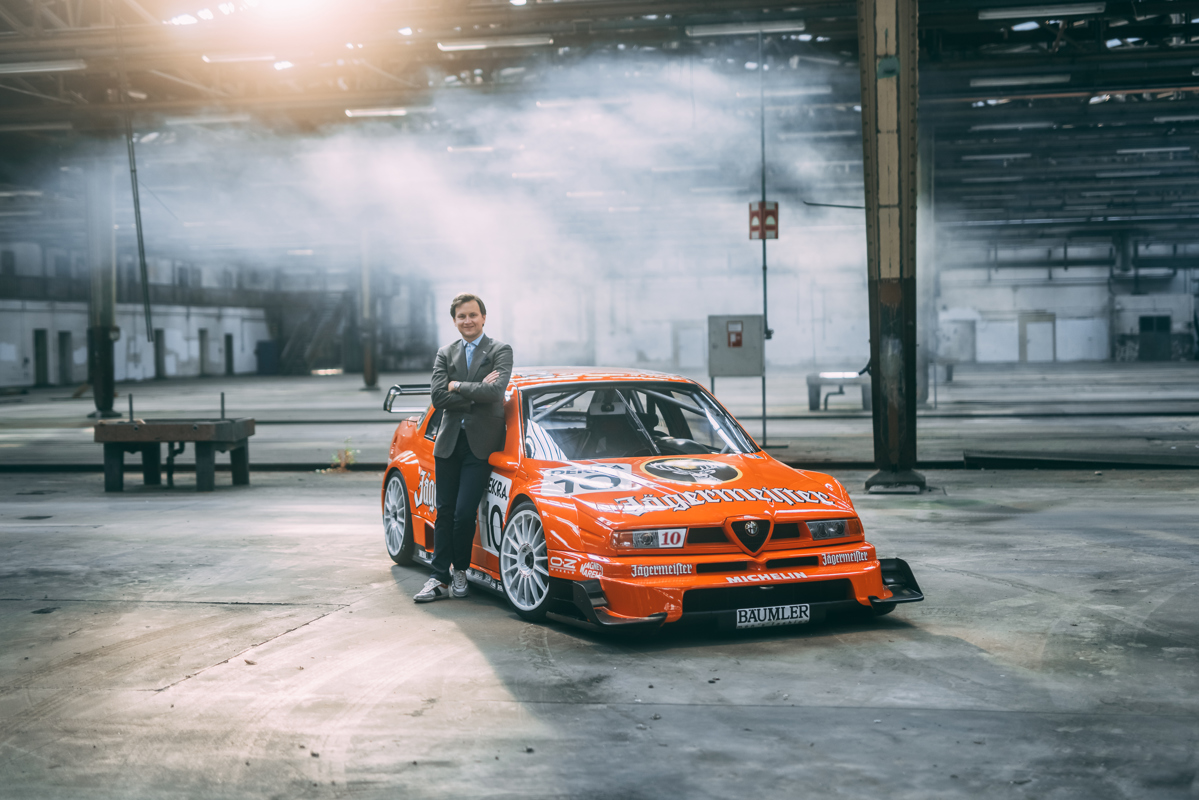 3. You have some family history in the car collecting and racing worlds. Can you tell me more about that?
To be honest my father brought me into this beautiful car world. When I was a little kid, he took me to every ride and put me behind the wheel of every car. Since I was lucky enough to experience my father's passion firsthand, I adopted it for myself and I share in this passion every day. We speak on a regular basis about how the market is changing and what the new generation (including myself) love and would like to collect. It is absolutely the passion which connects us, and my dad often gives me his non-biased advice as one of the greatest car collectors in Austria on whether this could be an interest for a collecting buyer or not. He is proud of what I have achieved and enjoys every moment where he can support me at our auctions. My dad is glad that I took over his passion and turned his 'hobby' into my job. You should never lose your passion when you hunt for and discuss cars with a seller or potential consignors.
After graduating from high school, I started racing in the Ferrari Challenge Series. After a few races I realized that I didn't see a future for myself in racing. But I still wanted to have something to do with cars and share this great passion with people. Accordingly, I can consider myself lucky that I could turn my hobby into a profession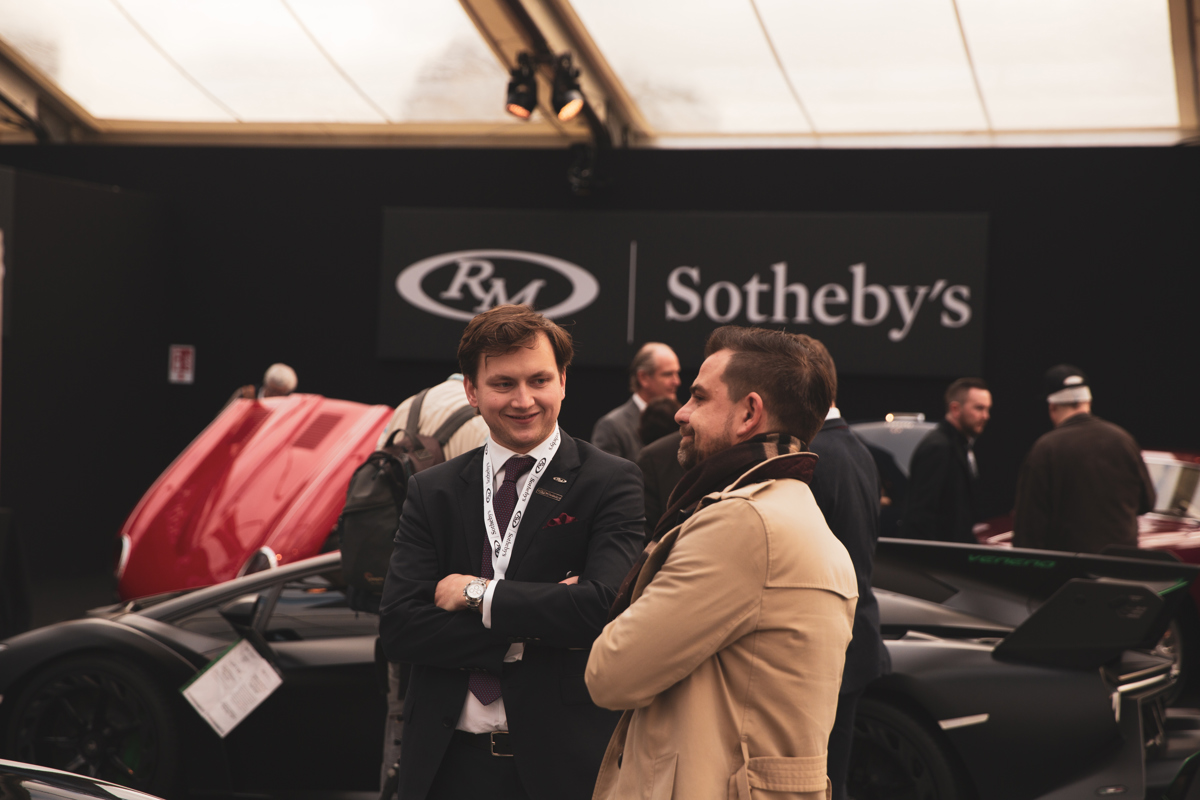 4. You specialize in 1950s-60s Italian cars and Post-war German cars. What draws you to that era and those cars?
For me, the most beautiful cars have always been Ferrari and Mercedes. Both brands have always managed to create unique models and unique bodies which I consider to be works of art. My father collects Ferraris, and his passion for them in particular, and Italian vehicles in general, is infectious. I believe that every collector car owner should own one of these fine cars if their budget allows. What I like most about every car is its "special look and DNA." Especially the vintage cars form the '50s and '60s. Every brand was looking different and had their own unique selling points, which makes the different marques unique and remarkable. Of course, the status of a car is always important. I am sure that most people dream of a beautiful Ferrari or Porsche when they were a kid. I also had these dreams and I'm thankful that I can be an important part of this classic and modern car market and can make my clients and buyers happy with their new purchases.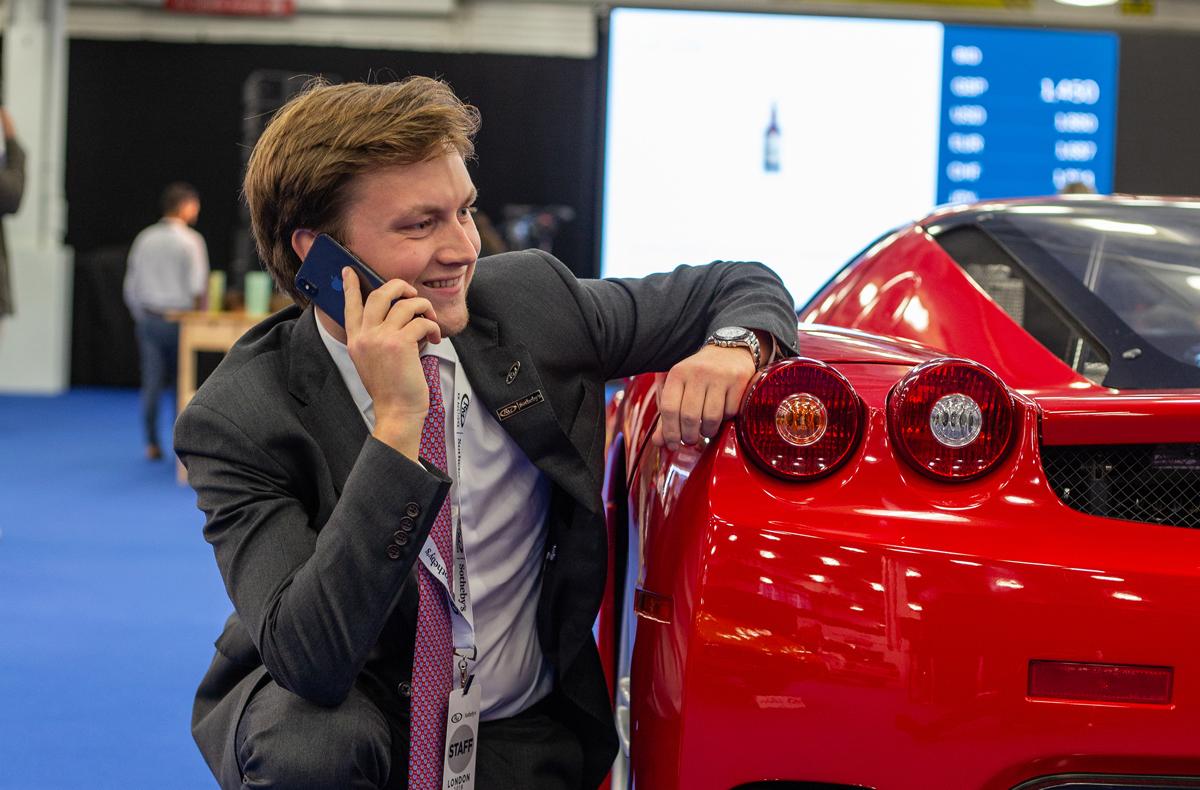 5. What do you look for in a consignment?
When I'm looking for vehicles, I'm always looking for something special and unique that can't be found on "every street corner." Condition is of course very important, but I still like to hear the story of the owner, because that's what makes a car special. My customers aren't just buying because the price fits, they are also looking for something "special" which makes the difference to other vehicles. We live in a world where I think that passion should be in the foreground and that's what I try to show my prospective buyers and customers. And that's how I deliver my vehicles to auctions.
Learn more about Stephan on his profile!