What makes an RM Sotheby's Specialist special? Sounds like a matter of semantics, perhaps, but still a question worth pondering. An easy answer is: An extraordinary level of experience.
That may sound like mere marketing, so here is a concrete example. Saying San Francisco-based David Swig was born into a car family would be an extreme understatement: Swig and his brother both received Valentine-1 radar detectors on their sixteenth birthdays. Swig's mother vintage raced an Alfa Romeo Giulietta Zagato for years while her daily driver was a Porsche Cayman.
The family patriarch and petrolhead-in-chief, Martin Swig, was an early pioneer in the multi-brand retail car experience in San Francisco, first acquiring a Datsun dealership in an area historically known as Auto Row before branching out into Alfa Romeo, Fiat, Mazda, Toyota, and many others. The elder Swig was a columnist for Sports Car Digest, and co-founded and organized the California Mille vintage rally for many years, inspired by a trip to Italy in 1982 with Road & Track photographer John Lamm to race the original Mille Miglia in Swig's Alfa Romeo 1900 Zagato. So, a strong act to follow.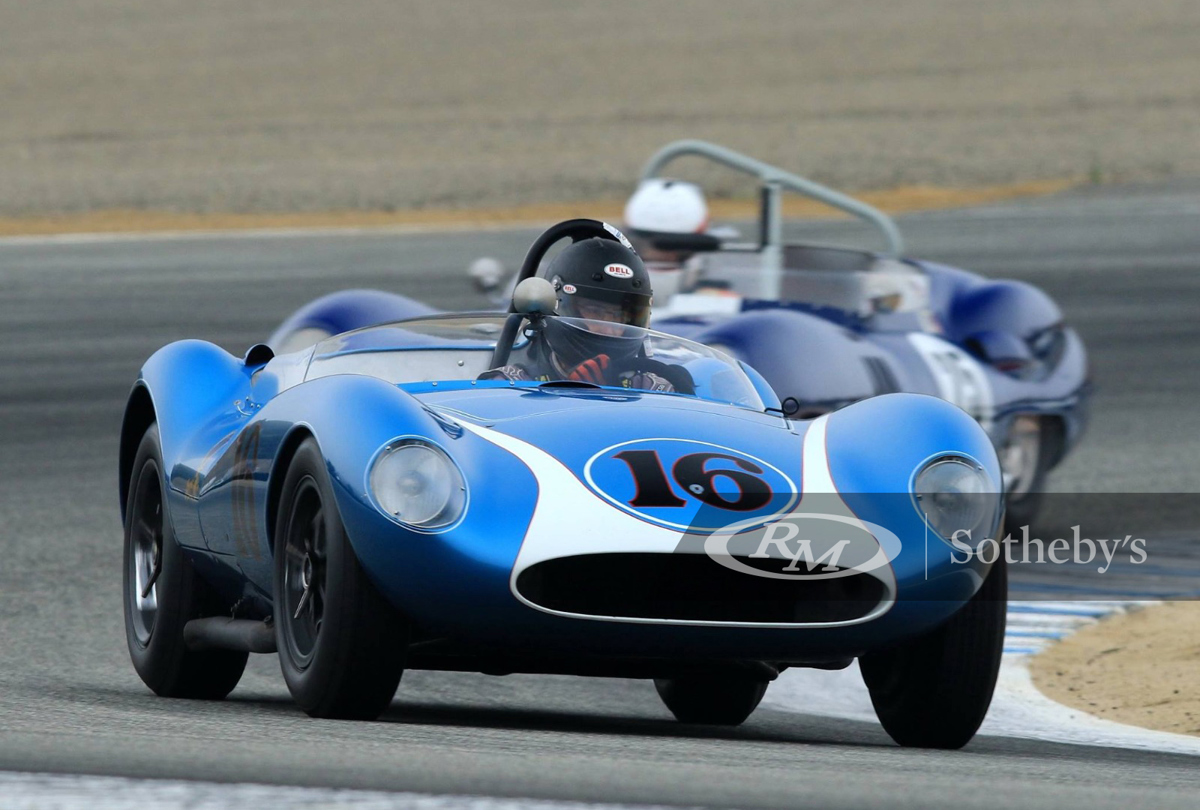 After Martin Swig passed away in 2012, David and Howard continued their father's work in the California Mille, turning the event into a thirty-year tradition beloved by vintage car aficionados of all backgrounds, keeping alive their family legacy in the process. As David Swig summarizes in this fantastic Petrolicious video, "We've taken bits and pieces of his automotive experience and sort of intertwined it with our own, but I think the common thread is enjoying everything that the car world has to offer. We like all this stuff…"
Whether piloting the consignment of a Works-prepped Jaguar C-Type Le Mans Lightweight or racing his own 1957 "Monsterati Special" on vintage circuits, Swig brings a lifetime of extraordinary experience to his work as a Specialist for RM Sotheby's. Here's his thoughtful take on our Fast Five questions:
1. What was your first car? Any memorable early drives? 
My dad always thought a first car should cost no more than $3,000, and he insisted that I buy it myself. I didn't love that perspective at the time, but in hindsight, he was absolutely right. I bought a 1987 Alfa Romeo Milano as my first car, it cost me $2,500. It was a glorious car that taught me a bit about driving and had one of the best exhaust notes of any car ever.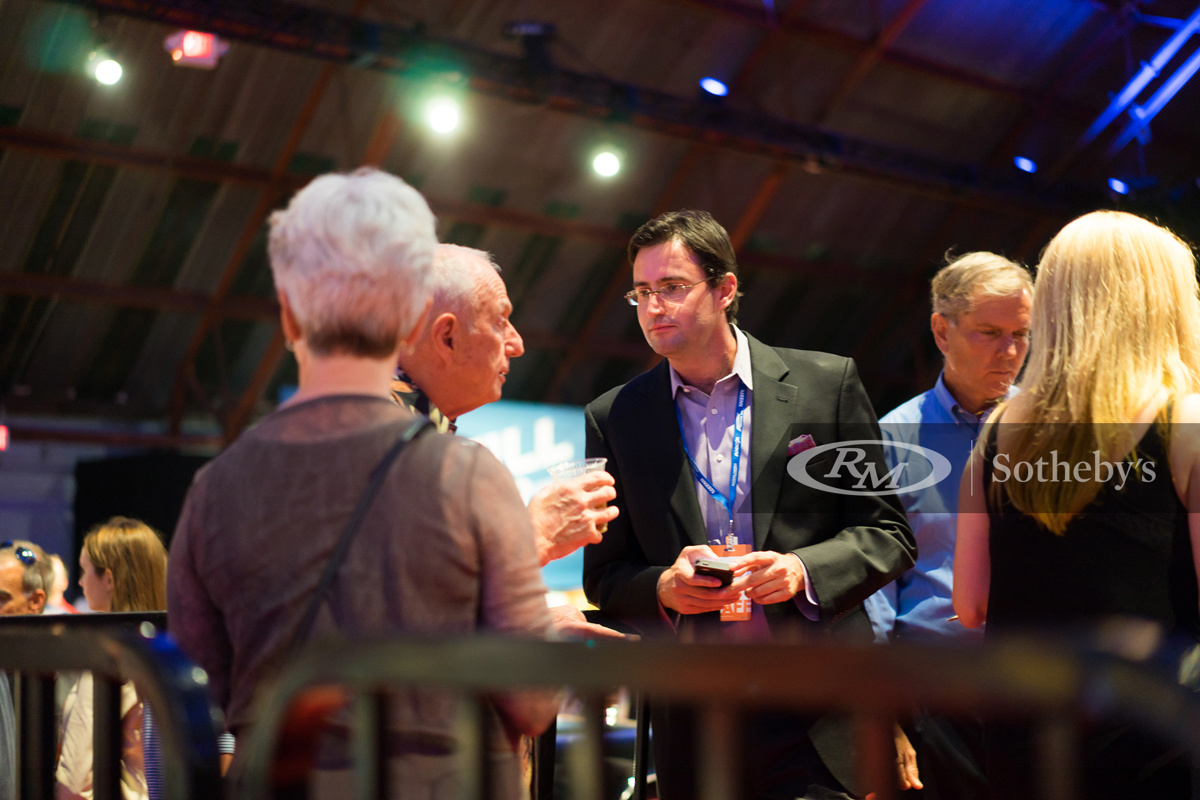 Unfortunately, it was also plagued by 1980s Italian electrics and sustained an expensive engine problem early in my ownership. I got rid of it for a 1987 Toyota MR2, which introduced me to the world of affordable and reliable Japanese performance. I spent many late nights in high school tearing around the backroads of Marin County, California, in all types of weather. I crashed a few times. I learned a lot about driving and car control as a result of a number of questionable decisions I made. My 16 -year-old self wasn't too preoccupied with fear. That comes later.  
2. Do you have a car you wish you bought early on? The "one that got away"? 
There are many of these stories in my past. When I was a small child, I often used to accompany my dad to go look at cars for sale back in the era when cars were advertised in the newspaper or in the local Auto Trader. When I was about five years old, around 1989 or so, we went to see an old racing car, long since mothballed and tucked away in a San Francisco garage. It was a Toyota 2000 GT, dusty and dirty, sitting on flat racing tires, with a roll bar installed. As I recall, it was silver with a black stripe painted on it. I begged my dad to buy it, I think they wanted $15,000 for it. Dad told me there was no use for a beat-up old Toyota race car that couldn't be driven on the street and wouldn't be much good as a race car, either.
It wasn't until many years later that I learned this car was one of the Shelby American Toyota 2000 GT SCCA C-Production race cars that had later been repainted and driven on the street by the owner of Kearny Mesa Toyota. How it ended up in a garage in San Francisco, I'll never know. There are others, but that is definitely one memorable car that got away. 
3. You've been at RM Sotheby's since 2015, any auction highlights stick out in your mind? 
Each year has had its share of memorable highlights. Early on in my RMS career, I was privileged to be involved in the sale of the 1953 Jaguar C-Type Le Mans Works Lightweight. At the time, it was probably the most significant car I had ever driven. In 2016 I consigned my first major collection, the Riverside International Auto Museum collection, which was a memorable project, not least of which because we were also filming a reality TV show with the BBC at the time. The years since have been filled with many other highlights too numerous to list. Probably the most exciting moment of my career with RMS so far was standing on the stage in Monterey and announcing the sale of the Ferrari 250 GTO, the most expensive car ever sold publicly. I felt extremely honored that RMS trusted me with such an important task.
But mostly, the highlights have come from the people—our clients, many of whom have been lifelong friends, and the RMS family, which really includes quite a cast of characters. 2020 has been a year to remember with the shift to digital auctions, which is a major growth area for us, but truth be told, I am looking forward to getting back to our regular circuit of events—rallies, races, shows, and auctions. The car world may be more about people than cars; the people and personalities are what make our lives and careers such a rich tapestry.  
4. Where do you believe the classic car world is heading? Any surprising trends you're noticing? 
I believe that there is more interest in the automotive hobby than ever before. This is based on the staggering amount of car content I see on social media, combined with the overall health of car events in recent years. If you look at any of the great car events around the world, chances are they are sold out with a long waiting list. The traditional collector car events–think Pebble Beach, Goodwood, the Mille Miglia—they are busier than ever before. A whole new group of events has emerged to capture a younger audience interested in more modern machinery– think Radwood, GoldRush Rally, etc.—I believe that once COVID is under control globally, there will be a voracious demand for a return to car events of all kinds. The sensory excitement of these activities is something that simply can't be replaced by the Internet. 
Many of our clients often want to know about how "the market" is trending. My response is that "the market" is not one definable concern. The car market, much like the stock market, is made up of many different segments that move independently of one another. The market for Pierce-Arrows and the market for McLarens are not exactly correlated. Demographics are a real thing, and I believe in the concept of the "40-year bump"—the idea that collectors will buy the cars they lusted after in their youth once they are able to afford them.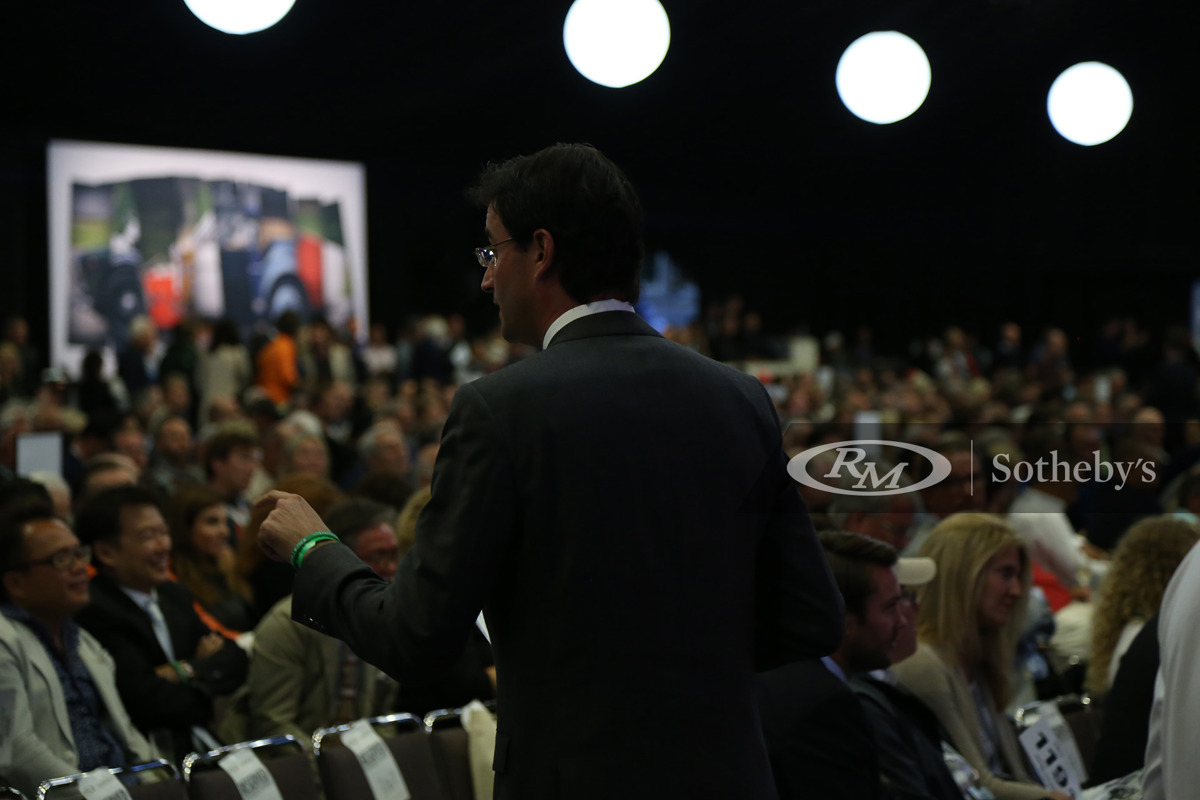 Many believe that young people aren't interested in cars or driving, and that's just not true. The biggest threat facing the collector car hobby is not a lack of interest among young enthusiasts, but rather the growing threat of anti-car legislation, especially here in California, and a rising public chorus chanting the popular belief that internal combustion is bad. Changing social norms and legislation are, to me, the threats we face. But I believe that the passion and interest in special cars and the experiences they allow us to have will be self-sustaining.
5. You've been on some epic vintage rallies—any advice for people participating in their first one? 
Yes. Don't follow the guy in front of you!  
Learn more about David on his profile!