For Oliver Camelin, it was as if a lifetime of experience in the classic car world led up to one phone call. On the other end was a client and Porsche collector, seeking the value of a very specific car. "It is a 964 RS 3.8," Camelin recalls the collector asking in German-accented English, "do you know this car?"
The year was 2016; motorsport historians and dedicated Porschephiles knew of this variant of Stuttgart's iconic sports car, but with its production truly limited ("Only fifty-five were built for homologation purposes," Camelin says), Camelin knew of only two examples of the RS 3.8 that had changed hands recently—in 2009 and 2004. Fortunately for the client, Camelin sold both examples. And he spoke fluent German.
Brought up in a family of enthusiasts, with his uncle Reinhold Joest introducing him to endurance racing at prestigious races like the 24 Hours of Le Mans, Porsche motorsport was quite literally in Camelin's blood. But Camelin developed his own automobile expertise as well, graduating from the prestigious BMW AG management school in 2001. This firsthand experience in the automotive world earned Camelin client's trust. When Camelin traveled to appraise the client's RS 3.8, it turned out to be only one Porsche from an impressive collection of air-cooled cars. Camelin signed up the entire collection, and the subsequent sale shattered records for nearly every modern Porsche made.
One record-setting sale led to another, with Camelin quickly developing a reputation of uncovering exceptional, single-owner collections and bringing them to market. An exceptional Swiss Porsche collection coincided with the Paris auction in 2017. Last year marked another milestone, with Camelin showing his prowess at non-Porsche marques, with the stunning Lamborghini and Maserati sports cars of the single-owner Petitjean collection helping to make that online sale RM Sotheby's highest-grossing online auction to that date.
Having recently consigned another spectacular Swiss-based Porsche collection to our newest online-only sale, we thought the timing would be perfect to catch up with Camelin. In this wide-ranging interview, Camelin discusses the benefits of daily drives with a Ferrari F40, and happily recalls being shuttled around the Nürburgring in the BMW M5 "Ring-Taxi" by none other than Sabine Schmitz. A thrilling life, then, taken at top speed:
1. What was your first car? Any memorable early drives? 
My first car was a 3-door VW Golf GTI with a 16-valve engine and an Oettinger exhaust. A really cool car that I bought from my cousin. I was still in the middle of studying for my baccalaureate in France, so no big road trips with this car. But my second car was much more of a fast car—an e46 BMW M3, which you could say helped start my love of "Youngtimer" cars.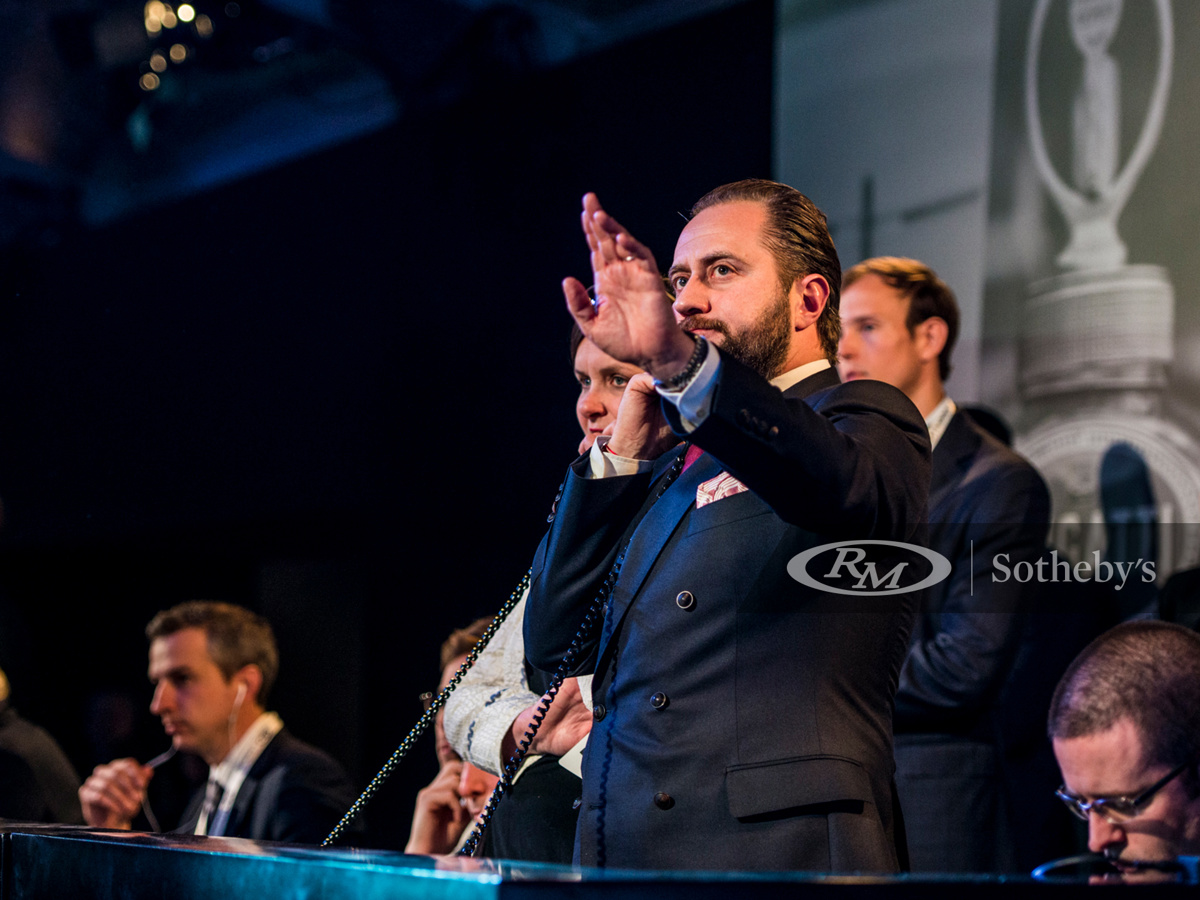 2. Do you have a car you wish you bought early on? The "one that got away"?
I have been lucky to have owned many modern sports cars as investments, and therefore didn't always drive them much. When I bought the F40, I told myself I would not make the same mistake again. So, I used the F40 as a daily driver for a year—I must have put 5,000 km on the car, driving to work in Paris.
Back then, I was young enough I would even powerslide the F40—letting the back tires out—the thought of the car being an irreplaceable investment didn't matter so much to me then. It was more important for me to use the car than to have it sit. If you are scared of the tool, you will not use it. I sold it after a year and made a big profit back then. I still regret selling it, as they have increased in value so much—more than double what I sold it for—that I can't afford an F40 today. It's not a Porsche, but it's my favorite car.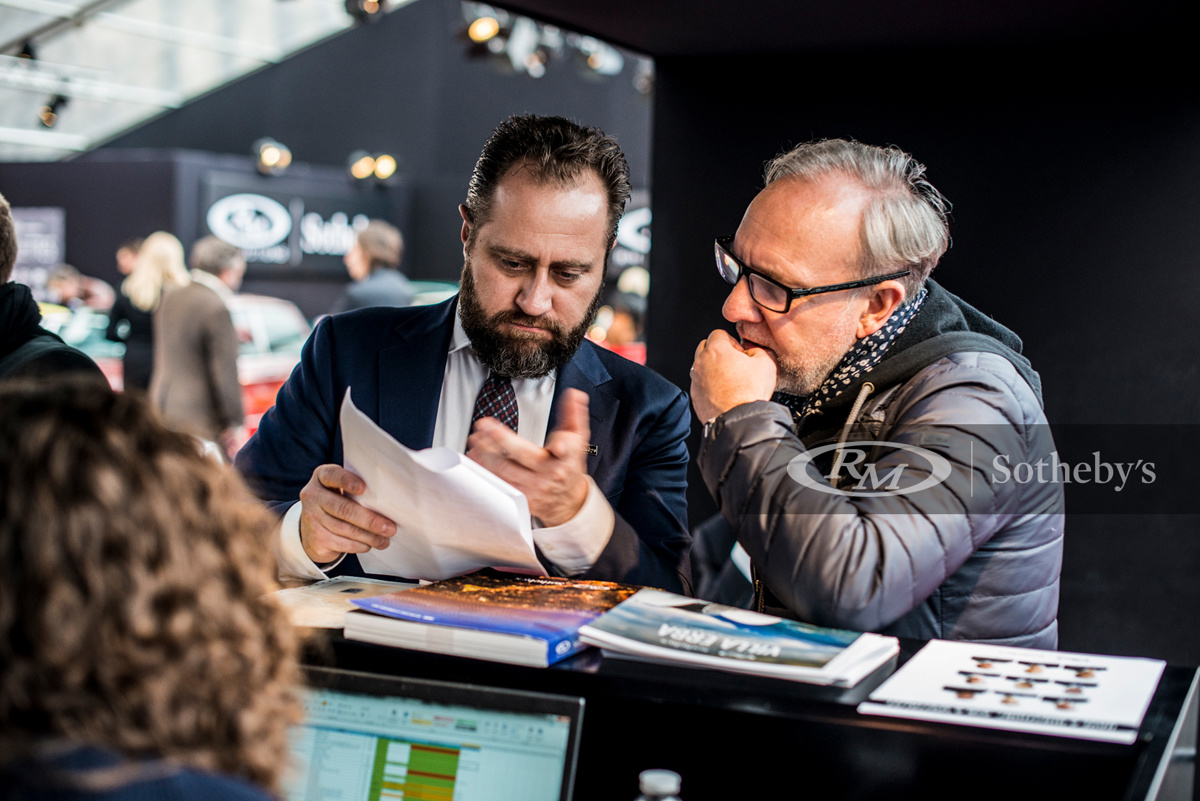 3. You recently consigned a collection of modern Porsche sports cars – which one is your favorite and why?
The collection is so special, it's hard to make a single choice. I would probably have to go with the 911R. The yellow Carrera GT and the 918 Spyder are both stunning, but if I could have a perfect daily driver, it would be the 911R. I love the fact you can travel to the office with heated seats or air conditioning while still feeling that unmistakable driving sensation, and also not be scared to take it to a track day event. It delivers the same experience of raw excitement that I get from my 1973 911 S, but in a modern package. The plurality of usage is unparalleled. Not to mention that Gulf Blue over brown leather color combination.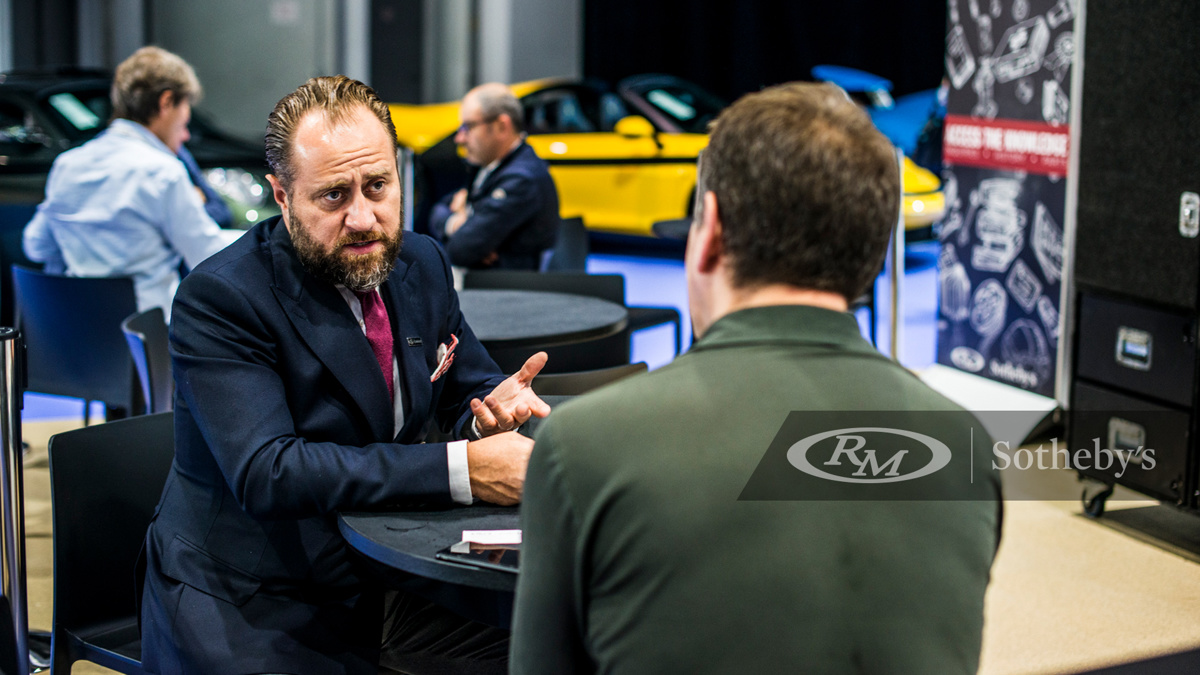 4. Racing is a strong part of your family background—do you have any memories of your uncle taking you to races?
Oh yes, many memories. Before the official race start of Le Mans, on the Wednesday prior, there still is a "free practice" day on the track. I can still remember being in the pit lane and even swapping wheels and tires and cleaning windshields on Porsche 956 and eventually the Porsche 962 on days like this. It was even more thrilling, as at this time, and I was fortunate to see these race cars up close at legendary racetracks like Daytona and Fuji.
It is possible that this memory has grown with repetition—I have many memories of driving. When I was in the BMW AG school, we visited different divisions of the company to develop a background in finance, design, and motorsport. So, we went to the plant where the BMW Motorsport cars are made, and afterwards, we were taken out on the Nürburgring in the so-called "Ring-Taxi." Sabine Schmitz was the driver, and she was infamous for knowing every turn on the track, so she could take blind corners at top speed.
Before she would depart, she would ask the passengers, "Do you want a 'kaffeepause' or do you want the full-on?" And everyone said they wanted "full-on" until they got to the first corner. I was fortunate to be riding in the front seat—a very memorable ride.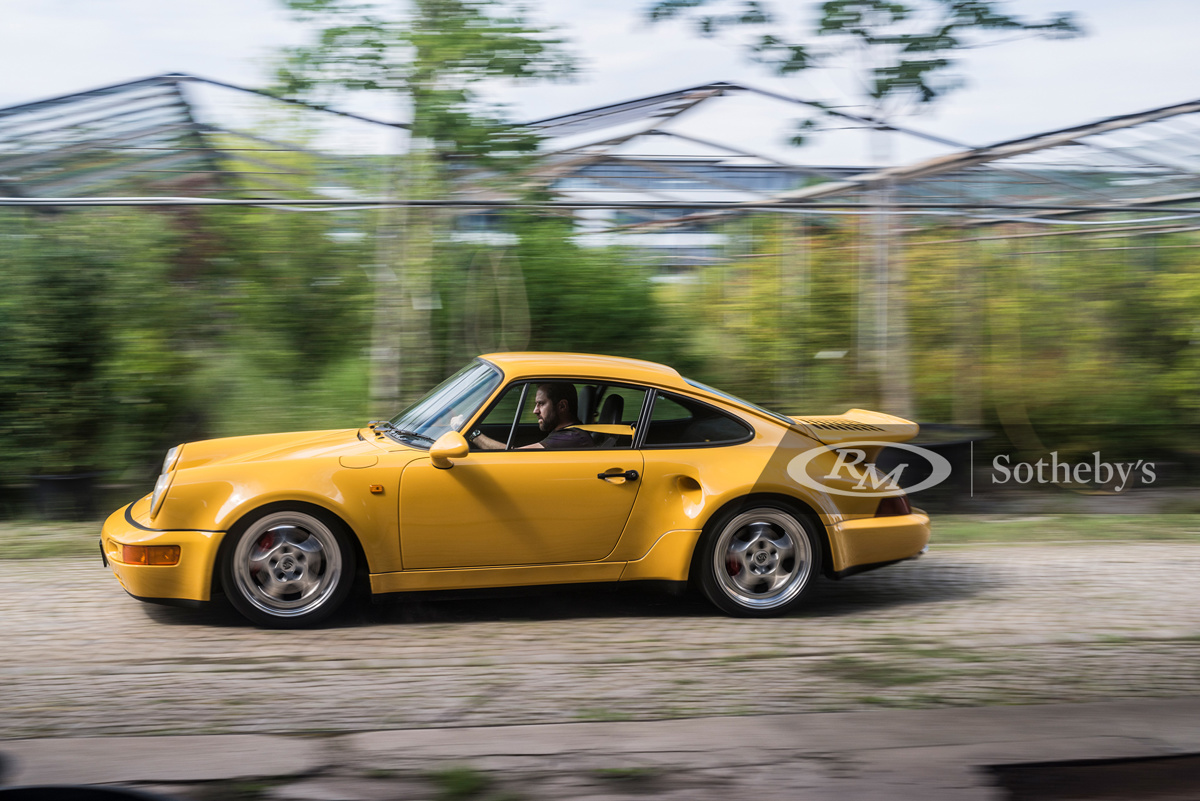 5. 

You've been at RM Sotheby's since 2016 and consigned some incredible cars, what are you looking for in a consignment?
Generally, I am looking for something special for auction. Either a car that is unique in its construction or originality; something with celebrity ownership perhaps, a car that is not easy to duplicate. This is what our clients at RM Sotheby's are looking for—that moment at an auction where the client knows they can't easily find another and, as we say, "it's now or never." Cars like this make the auction an event, attracting multiple bidders, all wanting the same thing.
Mostly, it comes down to quality—if that makes any sense. Porsche nerds can geek out on the patina of original paint on an early 911. Things like this can break the ice between client and specialists, as we are essentially speaking the same language, sharing passion about the same things. I have longtime clients who have become genuine friends.
Learn more about Oliver on his profile!