With the RM Sotheby's team gaining ground in new locales, offering new boutique auction experiences across the globe, it made sense to recruit a talented new member of the team with real-world experience interacting with press and clients of the highest levels. As discretion is one of the most important cornerstones of our business, we needed a veteran with a knack for crafting the correct message; someone who knows how to protect and preserve the original values of our brand. Enter Ethan Gibson, a man who is up for the challenge.
As comfortable riding shotgun to apprehend illegal vehicles trying to cross the U.S. border as he is delivering considered remarks to prestigious media outlets, Gibson was the perfect choice to join us as PR Director for North America at the world's ultimate top-tier automotive auction house, RM Sotheby's. Having served previous P.R. roles with the US Border Patrol Academy and separately having been tasked with managing over 50 social media accounts for governmental officials, Gibson is comfortable working under pressure. With a lifelong passion for vintage transportation, and a personal preference for classic Lincoln Continentals and GSXR Liter sportbikes, Gibson followed his dream and joined the private sector. We caught up with Gibson as he prepared for next week's Arizona 2022 auction, set for 5:00 P.M. MST on January 27, his first with the company: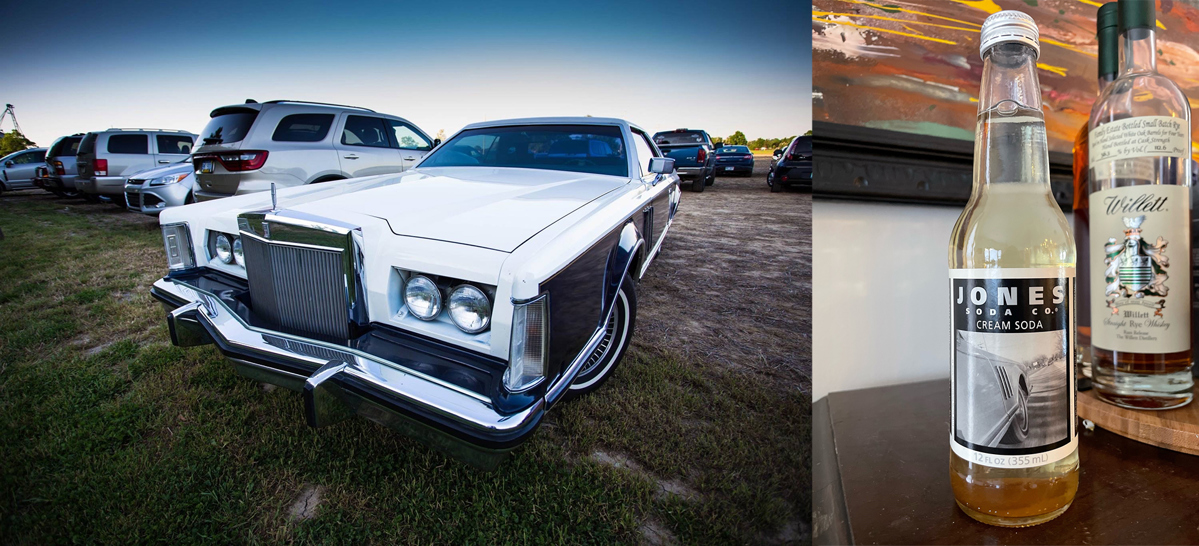 1. What was your first car? Any memorable early drives?
My very first car was a 1977 Lincoln Continental Mark V. I was 16 or so at the time in 2002 or 2003. I don't know why, but I always had a fascination with '70s American sedans. To my surprise, my mother bought me that car for $2000. It was a beautiful car. Looked like new. Funny story, the first time I picked up my best friend in it shortly after I got it, we took it for a spin. He had a camera with him and took a picture of the car as we were driving down the road. He submitted the photo to Jones Soda Co. and they selected it for their cream soda labels. I still have those bottles with my car on it to this day. I wrecked the car eventually but spent a few years rebuilding another that I drive to this day (1979 Lincoln Continental Mark V Bill Blass Edition).
2. You come from a very serious international role in border security. Are there any stories you can share from your previous job?
So many! To be broad, I spent the last 13 years traveling the country in so many different capacities. Since 2009, I have lived in WA, WV, NM (twice), DC, and AZ. When I was a young agent and not in PR, one of my very first days in the southeast desert, we had a vehicle enter the United States with over 2,000 lbs. of drugs on-board. We attempted to pursue it. Someone else laid out spike strips to stop it. In the ensuing chaos all the pursuing vehicles hit those spike strips and we ended up with four trucks stuck in the desert. The rest of the night was spent changing all the tires on four trucks. We did seize the vehicle and drugs! I thought to myself "this is going to be a wild career." Over the years, I deployed to multiple national crisis in a PR role and handled PR at the highest levels of government. So many stories.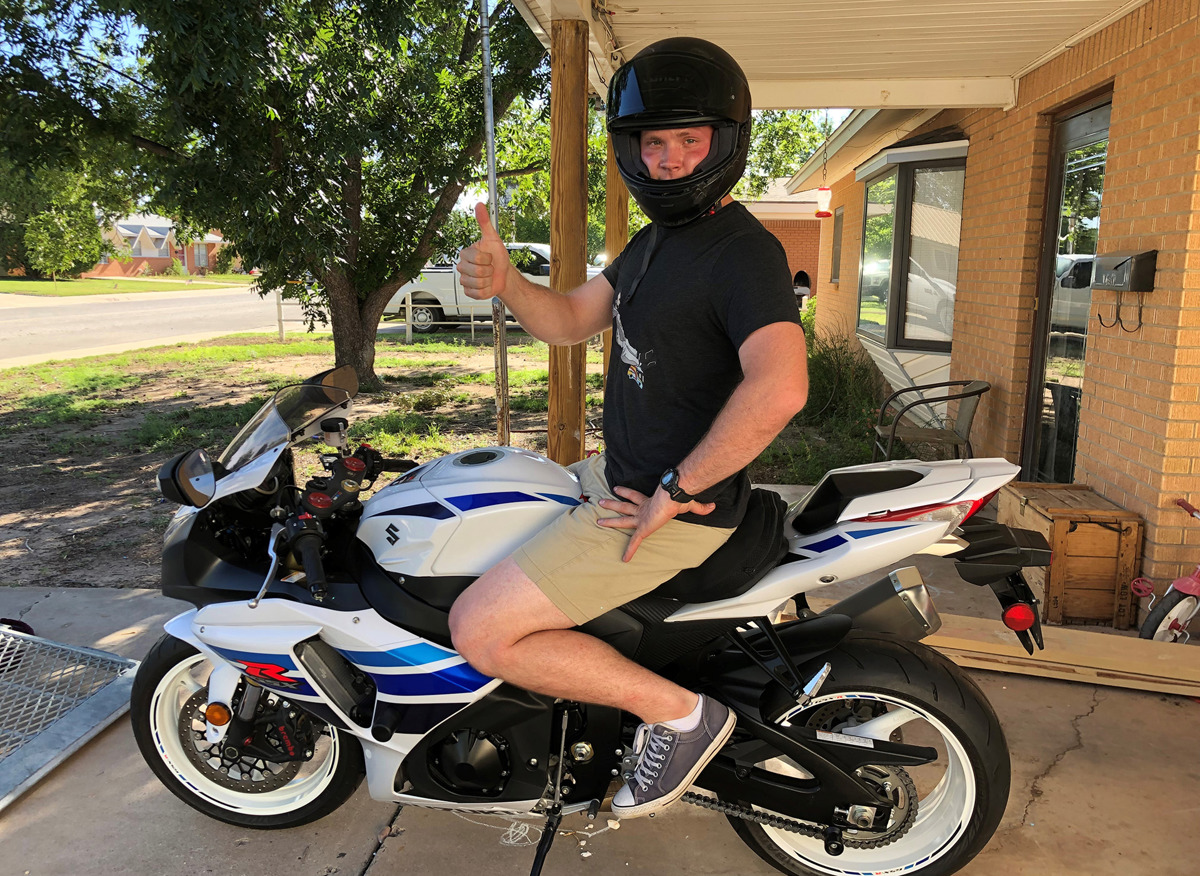 3. For those who don't know your style, what drew you to the team at RM Sotheby's?
When I finally decided to make the move into the private sector from the government, I knew whatever I did next was going to have to be a dream job or something truly extraordinary. I knew I was going to be very selective in what I applied for.  I knew it was going to be in the automotive sector as it's a passion of mine. The RM team: The people, the culture, and the knowledge are all incredible. When I say this position is a dream job, I am severely understating it!
4. I've heard that you're also passionate about automotive repair and restorations, what was it like seeing the real-life workshop at RM Auto Restorations?
For years, I've been an avid DIY-er, builder, and tinkerer. Walking in and seeing the restoration shop and the level of work was astonishing. It's still hard for me to wrap my head around how someone can possess the skills to turn sheet metal into an exact replica of an original 100-year-old fender using an English wheel.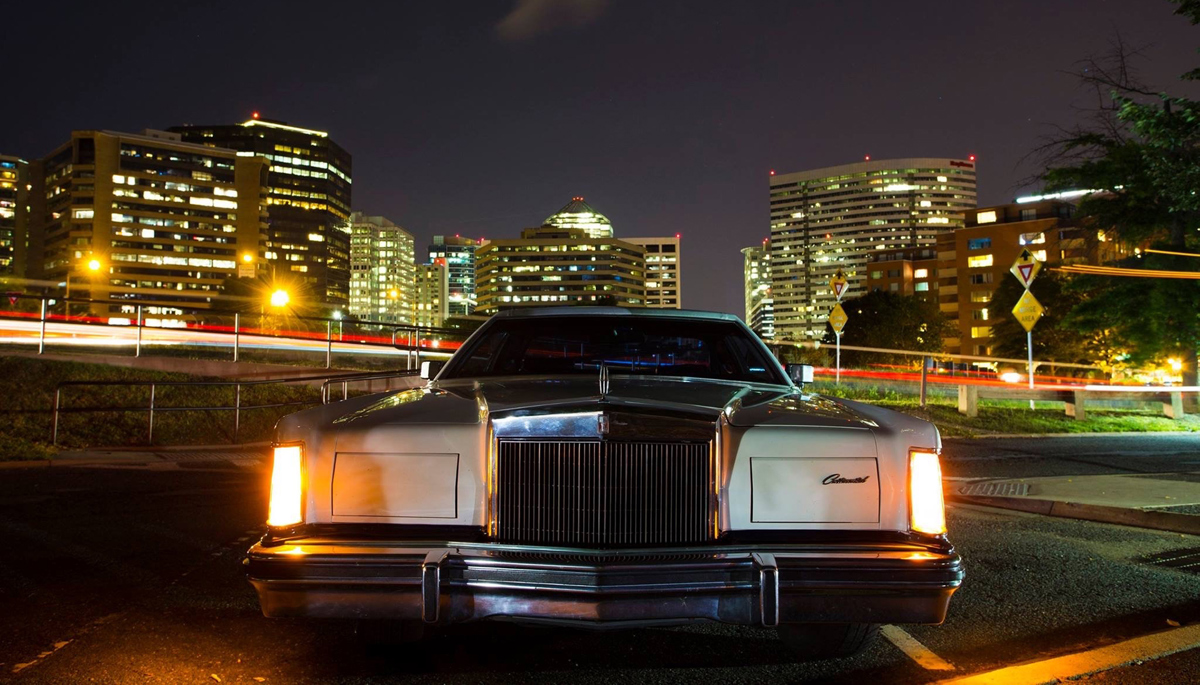 5. You're all set for your first auction in Arizona, are you feeling excited to see it all in person?
Beyond excited. I'm ready to see "the action" as it's been described to me. I'm also really looking forward to meeting the team on the ground that make these events possible.
After the conclusion of our Arizona 2022 auction, Ethan will be stationed out of RM Sotheby's Detroit office, just across the border and a short drive from company headquarters in Chatham-Kent, Ontario, Canada.