Duccio Lopresto is one of RM Sotheby's newest additions amidst a phase of general growth within the company. He is the new Director of Business Development in Europe. With previous stops at Hagerty, Lamborghini, and The Classic Car Trust, Duccio arrives at RM Sotheby's with a lifetime of experience in the collector car hobby and the tools to cement RM Sotheby's status at the forefront of the industry.
Duccio's father, Corrado Lopresto, is well-known for The Lopresto Collection, which is home to a unique blend of Italian prototypes and other influential designs of Italian automotive history. Cars from this collection have won over 200 awards at countless concours d'elegance. Having grown up surrounded by the vaunted Lopresto collection, Duccio has also judged several Concours d'Elegance himself, such as The Pebble Beach Concours d'Elegance, Audrain Concours d'Elegance, and Salon Privé to name a few, and has inherited this philosophy of preservation of classic car beauty from his father and is bringing this passion to the world.
Duccio is a fervent supporter of Italian design and what makes Italian automakers special. He firmly believes that education and explaining why certain cars are important to the development of the automobile is one of the keys to securing the value of these vehicles for future generations, especially given recent trends towards the electric car. Within a hobby as strong and vibrant as classic cars, Duccio seeks to preserve the value, both historical and investment, of classic cars and promote them to new generations and new markets who will care for these vehicles for decades to come.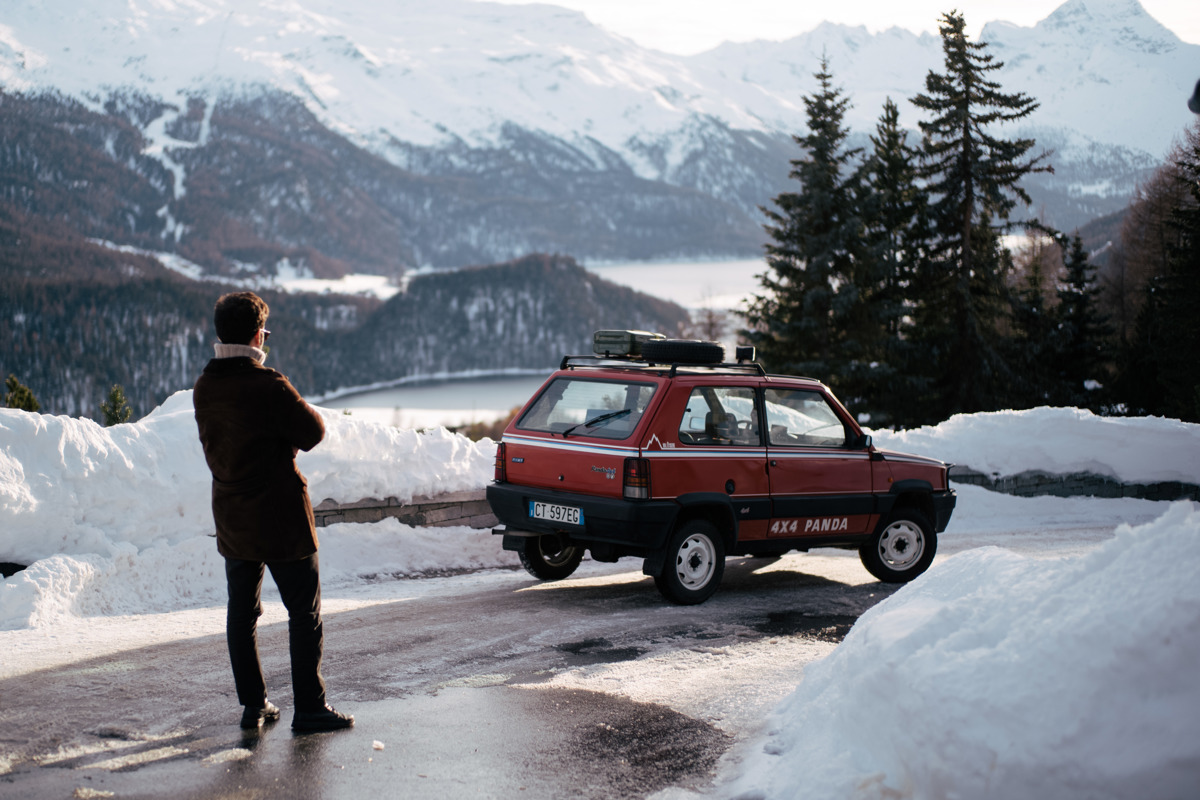 1. What was your first car? Any memorable drives?
My very first car was a Fiat Panda 4x4 Val d'Isere Edition, which I bought after university. I needed a simple car to drive daily from Bologna to Sant'Agata Bolognese during my time at Lamborghini. I had been looking for a Panda 4x4 for a while and this one came up. It's a limited edition 4x4, which was for sale for a very cheap price. I fell in love the first time I saw it and bought it straight away. Obviously, it's not the best thing to drive, especially on highways. But it was reliable and just so cool!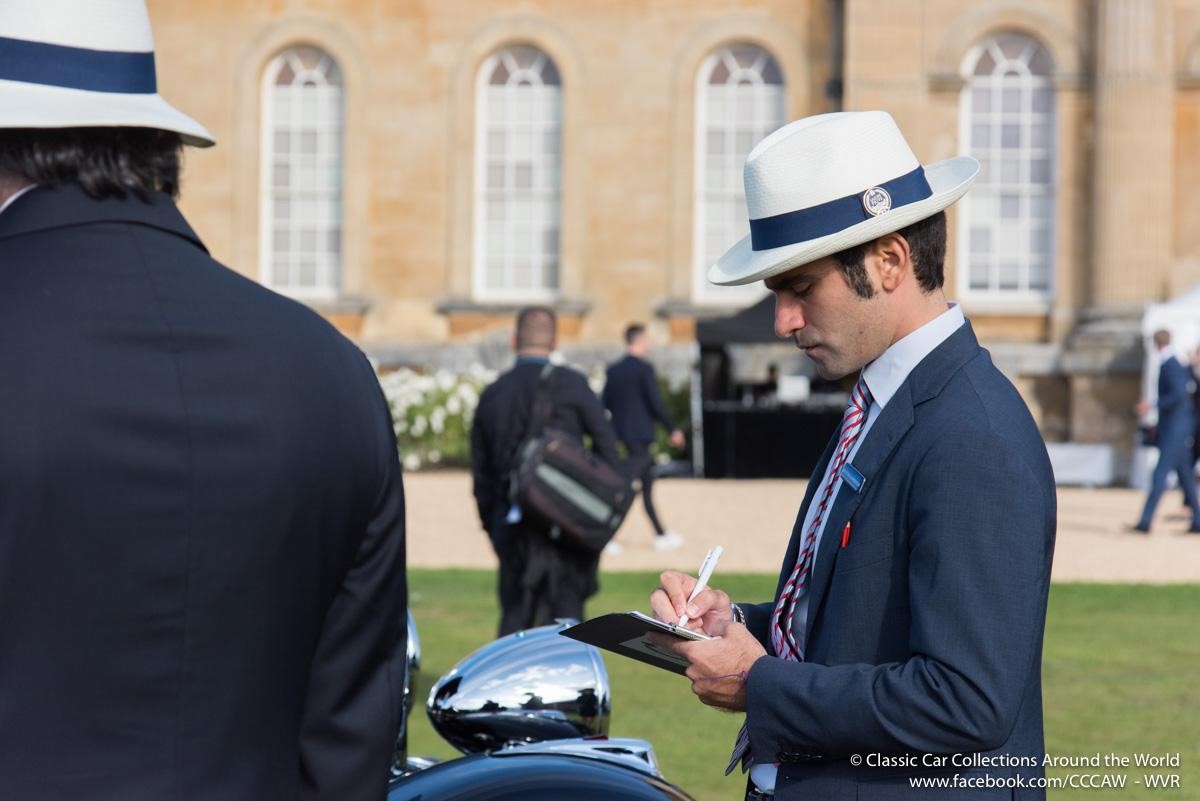 2. What do you look for in a fine automobile?
I personally look first of all at its design. For me the design part is the most important one as it expresses the beauty and vision of the creators and of its particular era. Visionary designers from each decade introduced their own innovative elements. I like to see the evolution over the decades and how it has been engineered into the automobiles. Then I obviously look at the history of the cars, their provenance, their glorious past. And, last but not least, the pleasure to drive it or race it. Cars are meant to be driven and each one offers a unique emotional experience.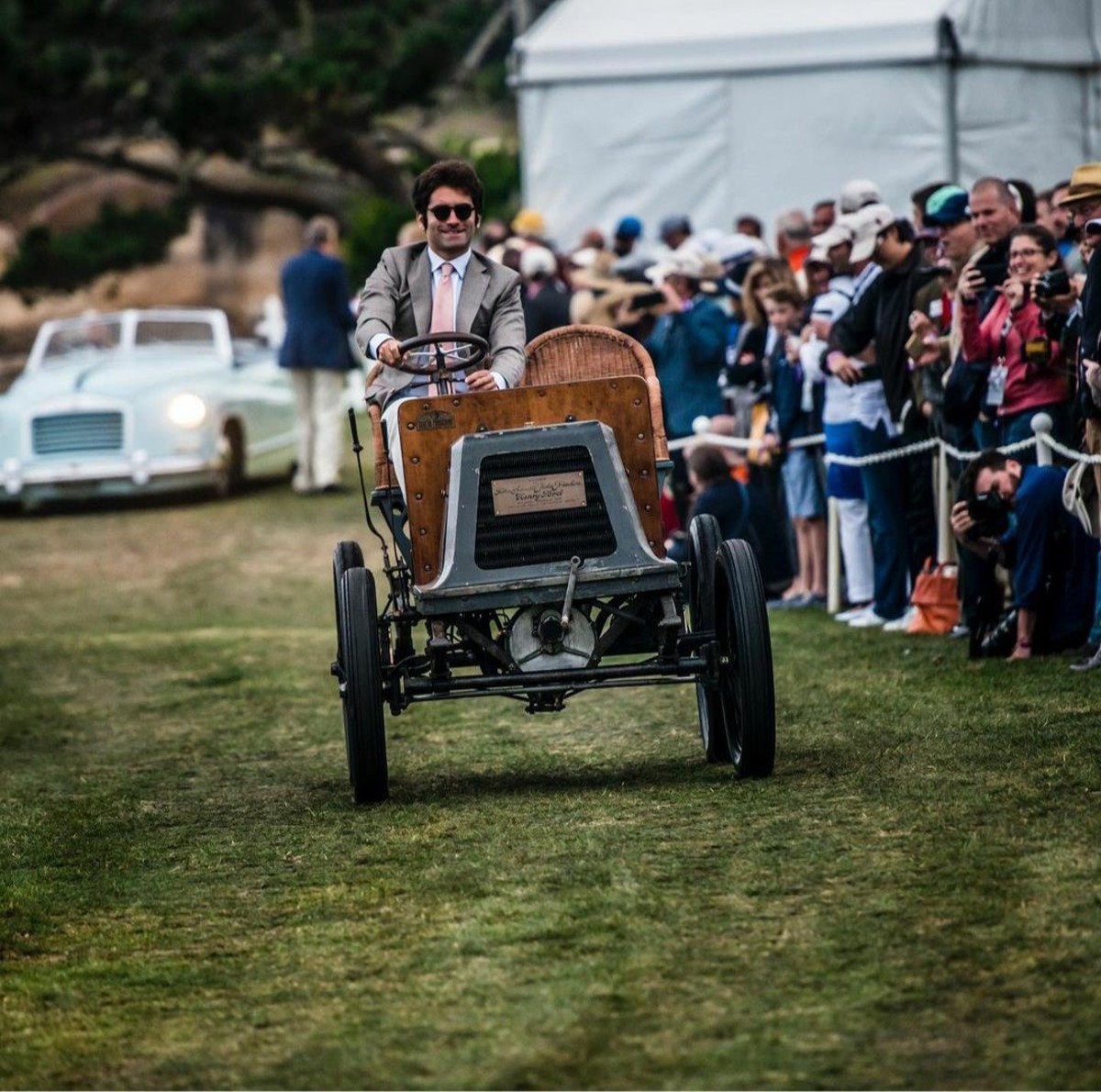 3. Your role as Director of Business Development in Europe seems perfectly fitted for you, given your vast experience in the industry. What's your vision for the future of the collector car industry?
Being the most important auction house for classic cars in the world, RM Sotheby's needs to lead the fundamental change we are seeing in the market. Personally, I think we need to adapt ourselves to these changes and open our eyes to the next generations that will be the future players in this world. This means partnering with brands that young people love and continuing to do business in European countries that are under the radar like Spain or Portugal and emerging markets in Asia and South America.
Our role is not only sales oriented, but it's going to be about educating clients about new markets and bringing in new generations to educate them about the great cars of the past, the culture surrounding them, and about how great these vehicles really are. It's not just an investment, it's heritage. In my view, it's super important to be prepared for market change If you look at the economic power of countries like China and India, who both invest immensely in art, there are opportunities for the automotive culture and beauty to be cultivated as commodities in a huge way. I think South America also plays an interesting role as well. We should keep both eyes open to these markets and look for opportunities to grow. I think things are going to change rapidly.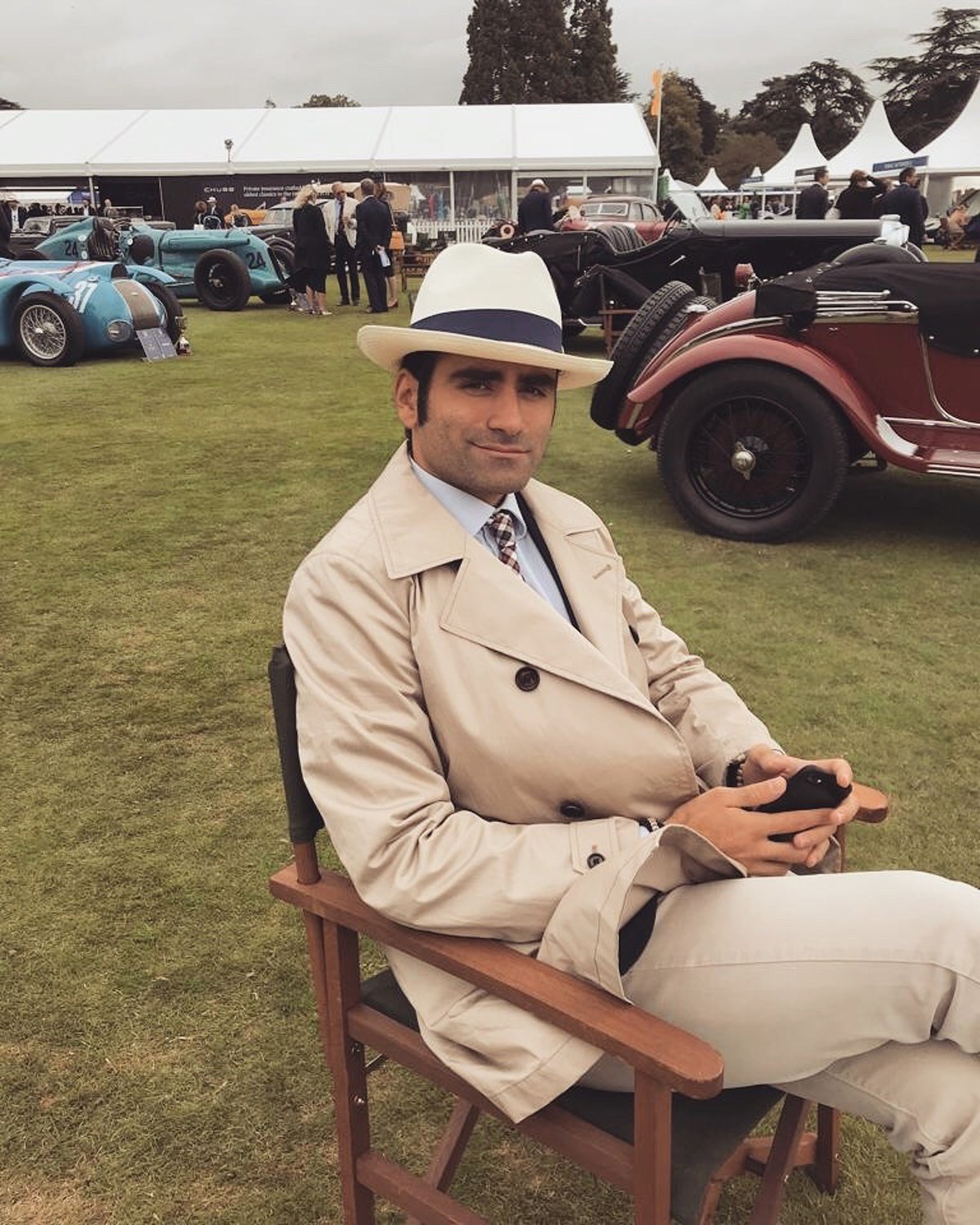 4. You have a background in all parts of the industry with Hagerty, Lamborghini, The Classic Car Trust, and several classic car publications. –What are some important lessons that you still employ today?
My mindset is to always learn something new and different every day that can help me grow in my professional career but also in the human aspect. The biggest lesson I have learned over the years is to always stay informed and embrace change. The automotive industry is constantly evolving and therefore the world of collecting is also affected. You have to have an open mind and be able to create things that are always different, unique, and haven't been done by others. The ability to always innovate is the most valuable skill one can have. I learned this from my mentor, Antonio Ghini, the former Director of Communications at Ferrari, with whom I worked at Lamborghini and TCCT for about 4 years.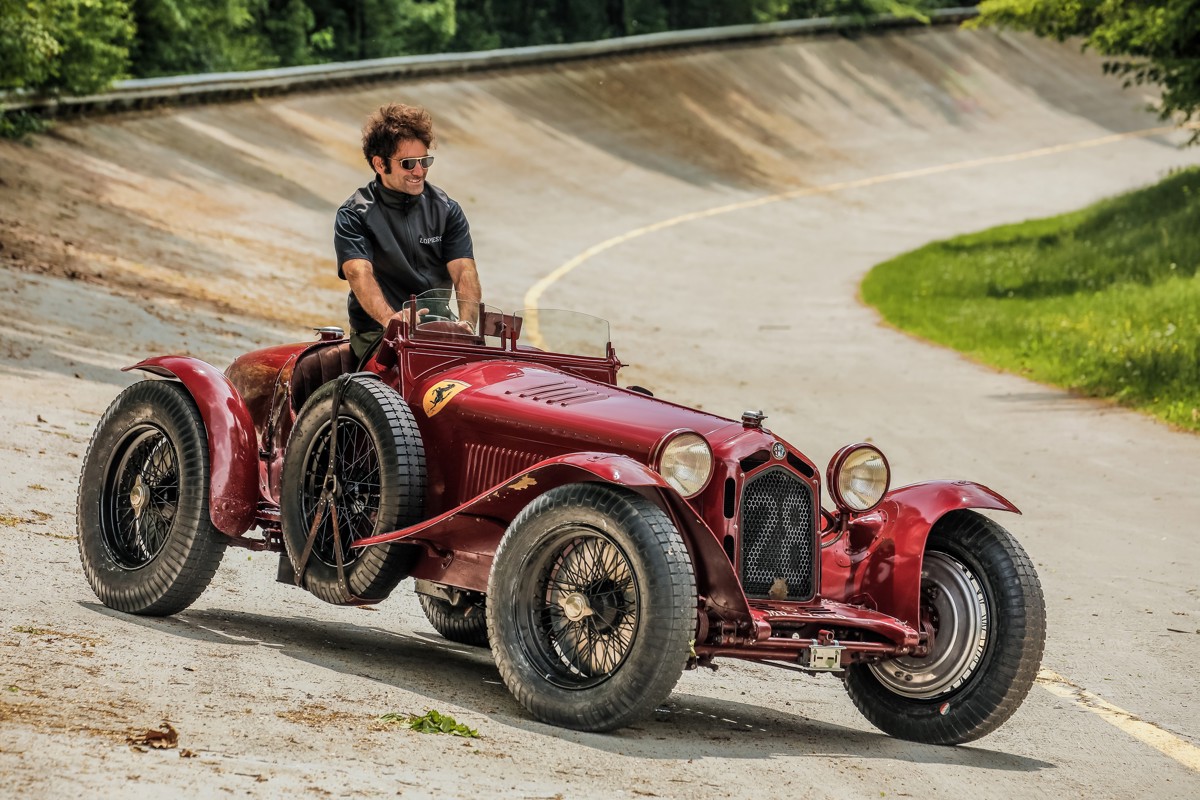 5. You bring a lifetime of experience to RM Sotheby's. What would be your advice to someone just getting into the hobby?
Follow your passion. Buy what they think is a good fit for your collection. Research and study a lot about a car's history and make detailed notes about each car you want to buy. Focus on the value of the cars, not their price. Also, drive the cars and have real experiences with them and share them with other like-minded enthusiasts. This is the greatest thing about this culture, you have the ability to create your passion and share it with others. Finally, be inclusive and always curious. As Socrates used to say: "I know that I know nothing".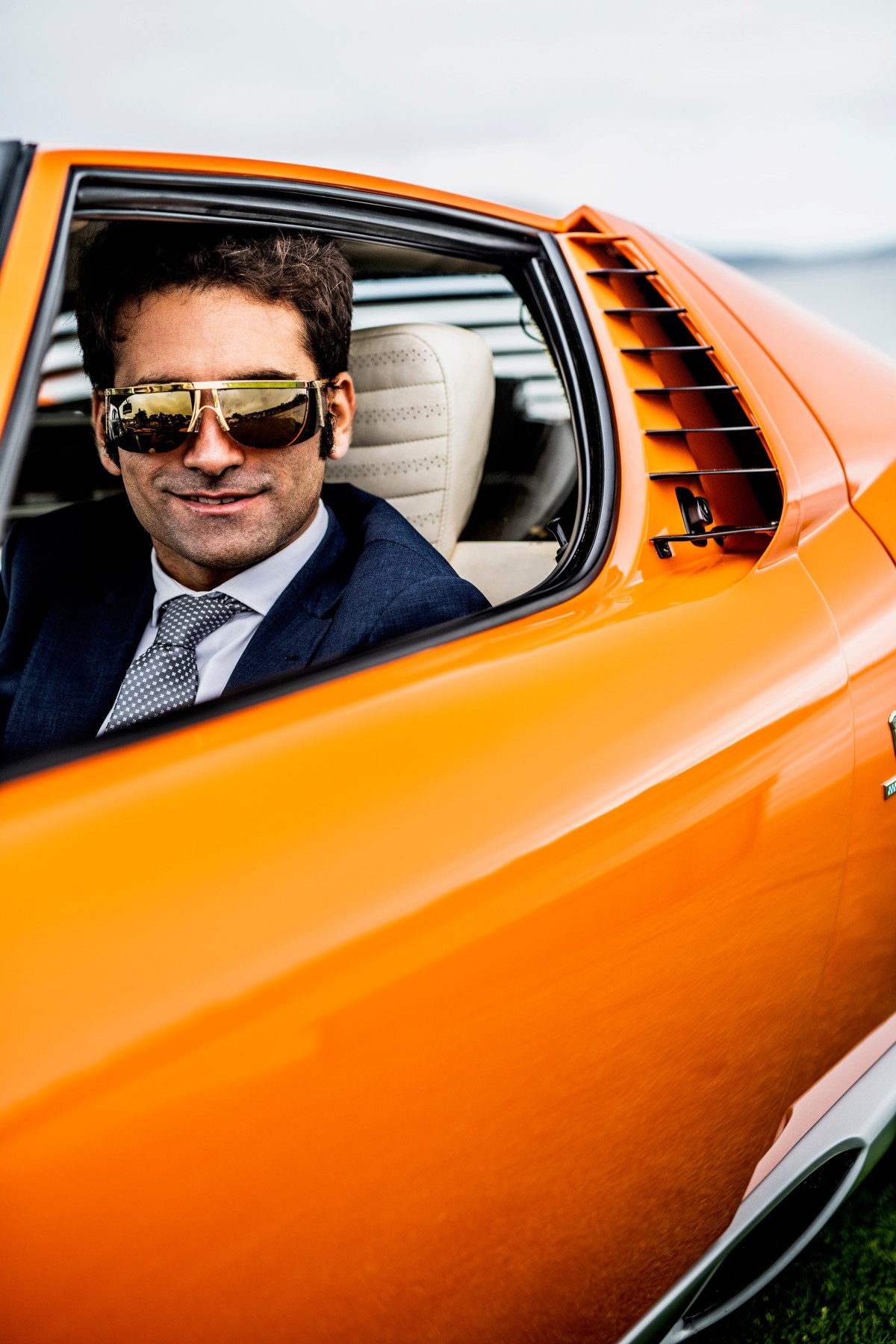 6. Where do you believe the classic car world is heading? Any surprising trends you're noticing?
The classic car world is changing very rapidly. Trends like electrification, car sharing, environmental issues, and geographical/generational change will deeply affect the collector world. Also, the rise of social media and digital technology has completely reshaped the way we look at and appreciate cars. From my perspective, this will have a positive impact on the hobby as people will spend more and more to have "real" or "physical" experiences that the digital world or electric cars cannot offer. But we need to share culture and history about these classic cars, otherwise the next generation will not be able to truly appreciate the value of the automobile in the future. But I'm confident about the positive future development of this hobby.