For any business that wishes to stay in business, "client services" must be more than a mere mantra. Though an industry like vintage automobiles may seem to be impossibly vast, as any concours or car auction veteran can attest, it is a surprisingly small world. And a well-connected one. Ensuring that your company can confidently identify a client, document their interests, and ultimately satisfy them with the exact make and model car they've been searching for is harder than it looks.
Enter Stephanie Jacklin. With an eye for the auction world going back to 2003, when she first signed aboard RM Sotheby's, Jacklin has observed several massive sea changes in the industry over the past seventeen years. Jacklin has seen every level of the classic car world, from bidder registration and transportation logistics, to valuable time spent at the wheel of an off-road rally racer at the DirtFish Rally School in Washington and a Dodge SRT at the Bondurant School of High Performance Driving in Arizona.
By helping to establish and run RM's Client Services division when she first started, Jacklin got to plant a seed that is still growing strong today which has now become the best Client Development department in the industry, connecting clients with the ideal RM Sotheby's Specialist to help them source their dream cars. But finding cars is only the beginning—we caught up with Jacklin to find out how she and her team go above and beyond for RM's valuable clients, as we discovered in this short interview:
1. What was your first car? Any memorable early drives? 
A sweet, sweet 2002 Chevy Malibu—the best entry-level car a girl fresh out of university could possibly own—I drove that thing into the ground—multiple cross-country road trips, multiple girls weekends—the kind of road trips where it's kind of like Vegas: What happens on the road, stays on the road! In the end, I was sad to see it sold for $300 with over 350,000kms on it. Multiple parts of the interior were held together with screws (which I drilled myself) and a maybe a few pieces of duct tape. While it might not be the sexiest, rarest or anywhere near being a remotely desirable car, I loved that ride and it probably is still my most favorite I have owned to date. In my mind, cars are meant to be driven, and so half of what makes a car special are the memories you have while in the driver's seat.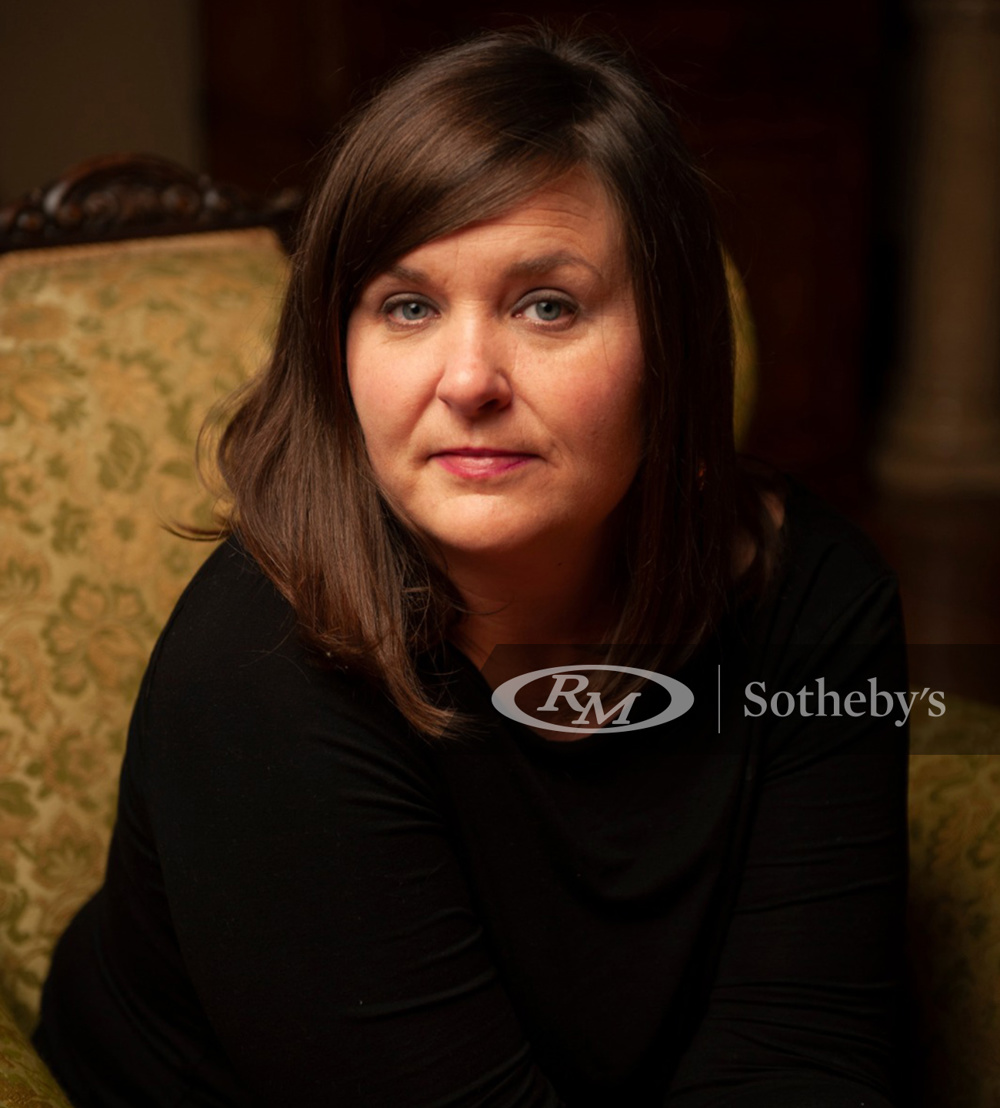 2. Do you have a car you wish you bought early on? The "one that got away"? 
I bought a Golf GTI a few years back, shortly thereafter completed the Dirt Fish rally school and came home to winter in rural Canada. CAN YOU SAY RALLY!? My only wish is that I had upgraded to the Golf R for better traction in the snow, but I will say I had more than a few memorable and very eye-brow raising moments on the rural back-roads of South Western Ontario in the GTI.
3. 

RM Client Services is your creation, I was wondering if you could tell any stories about how you've gone above and beyond to serve the clients (no names necessary)?
Honestly, the very best experience was helping a client of ours who was diagnosed with terminal cancer attend Monterey Car Week with his entire extended family as a farewell to the car hobby of sorts. We helped secure every ticket and invite to every party, every event he wanted to attend, ensuring he had the most memorable of weekends. It's working with people like him, with such passion for the hobby and such a lovely personality that makes my job worthwhile. We have a lot of genuine clients who have become such good friends over the years—I truly consider myself blessed to have such solid relationships with so many—people make up this hobby just as much as the cars do.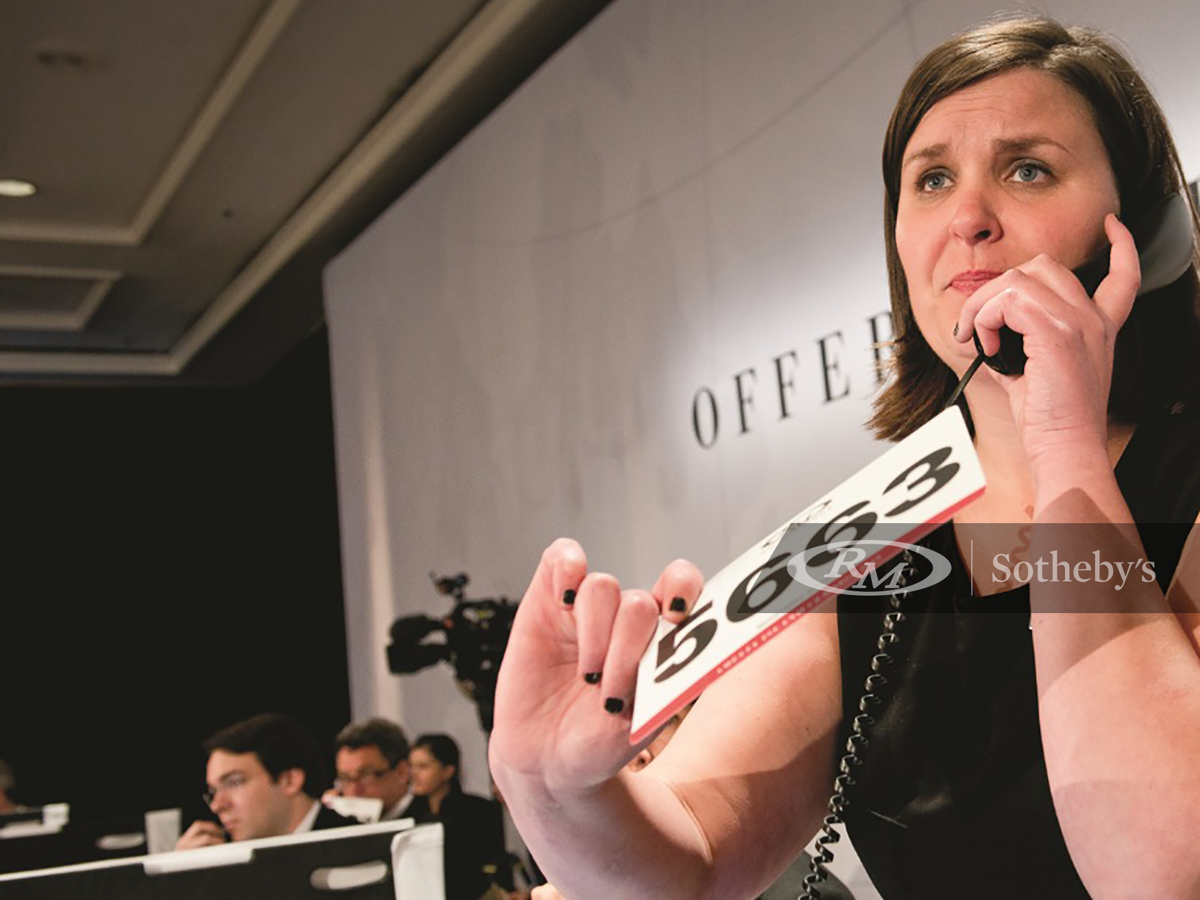 4. 

Part of your job can entail connecting clients with RM's Specialists, how has it been working with the Specialists?
Well, they affectionately refer to me as the "den mother" so, no comment. It has been great – we have such a great group of guys—lots of personality on our team, lots of different interests and strengths and of course, lots of memories over the years. It's nice to have such diversity when trying to find the 'right fit' for clients and their collecting interests—that's probably one of the best things about the RM team.
If you have a garage full of Italian cars and already deal with one of our Italian experts and find yourself looking for a car to complete at the London to Brighton Veteran Car Run with, we're one phone call away from another teammate who can expertly advise and guide you on your purchase. We have intentionally built our sales team with this in mind and have fostered such a unique environment amongst the crew. We're not only coworkers but friends—that goes a long way in working together as a team.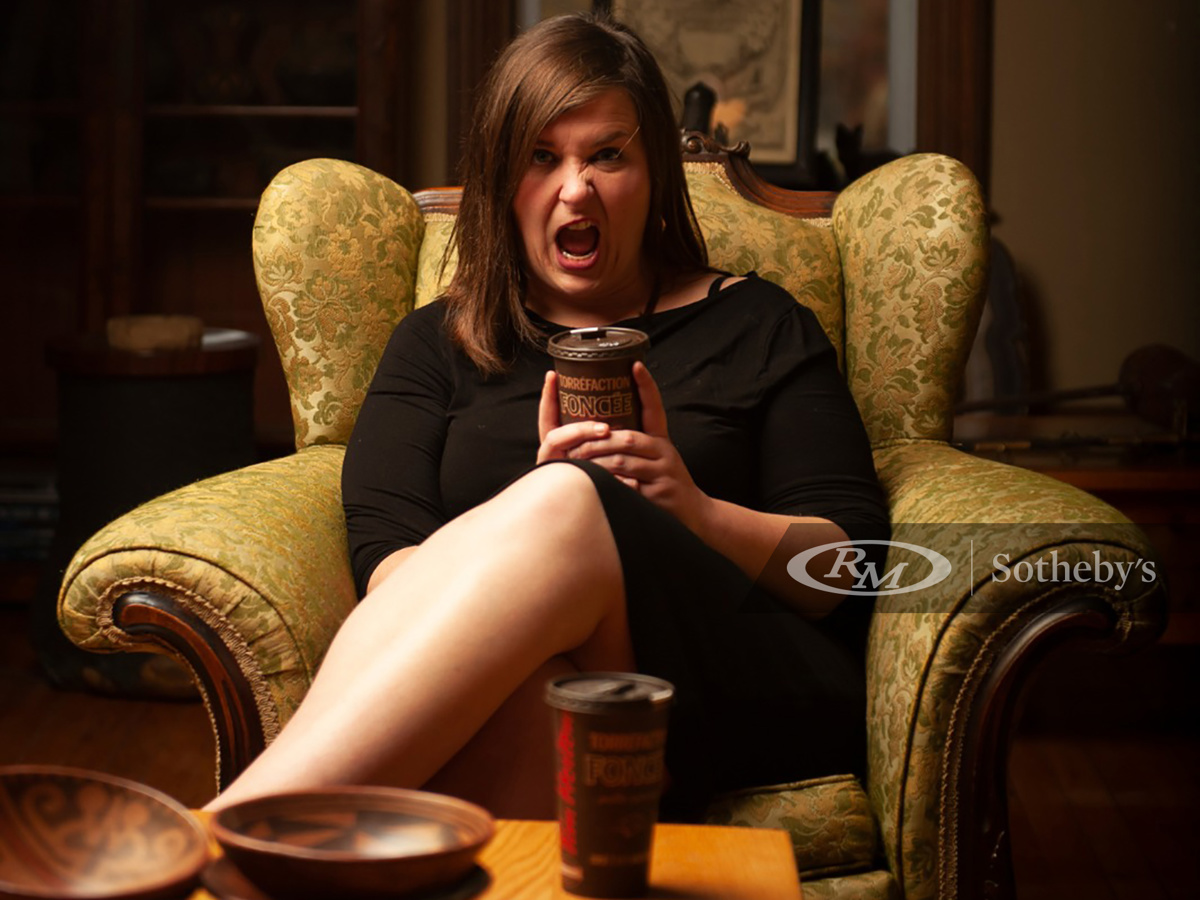 5. Where do you believe the auction world is heading? Do the fundamentals of Client Services ever change?
The fundamentals, no—the basic tenets will always be intact—listen to your clients, be honest, know your product—these will never change. How we deliver them, definitely will. My day-to-day in years previous involved working with the Operations team on an almost-daily basis to plan events, arrange hospitality, book accommodations, set up tours, etc. and now that has evolved to working almost daily with our IT Director, planning future developments to our website, and modifying business processes and practices. The world was thrown a curve ball this year and I'm very proud of how our team has responded—stay tuned to rmsothebys.com in the early part of the new year for some exciting changes. We've been collecting client feedback since the launch of RM Online and have taken our clients comments very seriously—I think you will all be pleased with the pending changes coming.
In terms of live auctions, I don't think it will ever look the same—I do think there will always be a place for events like the Amelia Island and Monterey Car Weeks, the Monaco HGP and the associated auctions, but the challenges this year have changed the way so many of us do business, and I think the world of online car auctions is only in its infancy. I'm excited for the future!
Learn more about Stephanie on her profile!