Zach Oller is proof that hard work pays off. Starting his career at RM Sotheby's as an intern, he rose through the ranks of the editorial department, using his background in American antique automobiles to inform his research as a catalogue writer. Before joining the RM Sotheby's team, Oller's formal education was from the most prestigious American institution offering a concentration in the preservation of vintage vehicles: McPherson College in McPherson, Kansas.
There, Oller got a crash course (pardon the pun) in everything from how to properly research a car's history through its chassis number to hands-on experience with frame-off restorations. Oller even shared stories about building a replica Indy race car from the ground up together with a small team of students, starting with a wood-and-foam buck. Oller still has a keen eye for evaluating consignments and plenty of fond memories of cruising in his Camaro in Kansas. We caught up with him just before the opening of RM Sotheby's Online Only: Open Roads, Fall auction:
1. What was your first car? Any memorable early drives? 
It is a toss-up on what I consider my first car. I acquired a 1974 Chevrolet ½-ton pickup and a 1990 Chevrolet Camaro RS coupe about the same time. The pickup was always a blast, a bit of a rust bucket since it was a well-used farm truck. But the Camaro was my favorite. It was a factory 5-speed, with 170-hp from the factory. Now I realize that it wasn't really that much power, but when you are 16 years old, it seemed like the fastest car on the road. I have plenty of memorable drives in that car and lots of memories of doing single-wheel burnouts wherever I could.
Most of my driving was dragging Main Street from Sonic to Sonic in my small Kansas hometown. But also, most weekends you could find me at the local dragstrip with the car. It didn't matter what temperatures were outside, I would always drive with the t-tops off. If it was 30 degrees out, I would put the heat on "MAX" and drag Main St.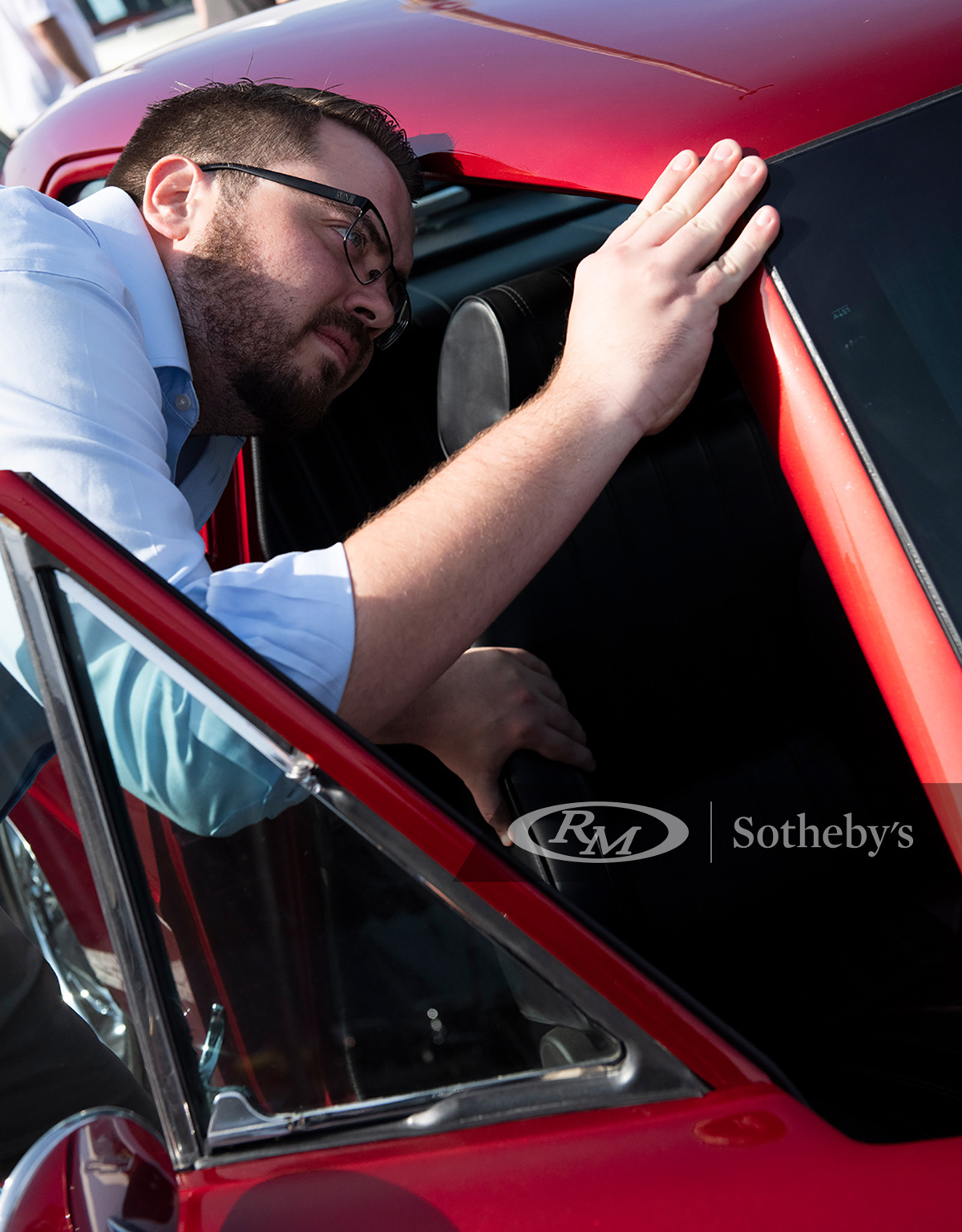 2. Do you have a car you wish you bought early on? The "one that got away"? 
Growing up in a "Muscle Car" town—at least that's what it seemed like—I had always eyed the e46 BMWs that would randomly show up in town. I always admired the e46 M3 for its looks and surprisingly stout performance. In the past few years these cars have picked up momentum in the collector world, and it makes me wish I would have found one early on and actually purchased it. The closest I have gotten was a (e46) 2001 BMW 325i with a manual. Although not as performance-based, but it reaffirmed my want for an M3!  
While it wasn't the most valuable car that got away, when I was 15 years old, I went to Salina, Kansas to look at a really solid 1979 Pontiac Trans-Am that was parked in an alley. The guy hadn't thought of selling it and had quit driving it because his family life was getting in the way. I asked how much it would take to buy it and he told me $2,500. And at that time, only having money from mowing lawns in the summer, I just couldn't swing it. Looking back, I should have made a second run at it!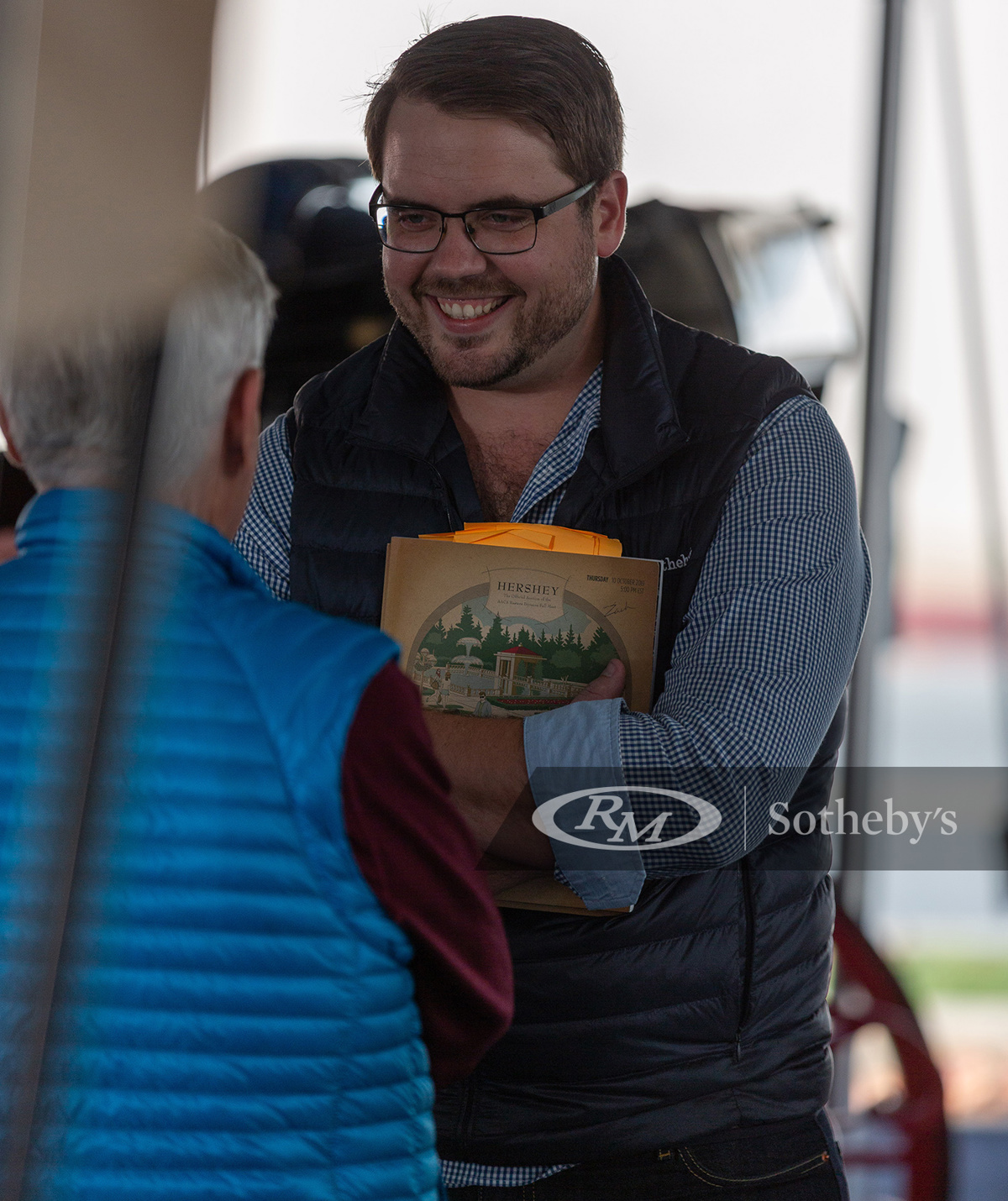 3. 

Your experience at McPherson sounds like a dream, are there any lessons that have helped in your job as a Specialist?
There are so many aspects that you learn when going to school to learn how to restore cars that translate into valuable skills when working as a car specialist. One area that I focused on in college was sheet metal fabrication. Learning the basics of forming metal with an English wheel and a set of hammers not only gives you an understanding of what it will take to fix certain areas with cars, but also allows you to see beneath the paint on a car. And when there are imperfections, it helps you understand what it could take to solve those issues. I also took part in building a custom grill shell for a replica Indy race car. I started my project by making my own buck and forming the metal around it. Basically, how to make an Indy car from scratch.
Although I am not a fan of painting and sanding, going through the process of starting with bare metal and prepping and finishing it through paint and clear coat gives you an understanding of why some paint work looks a certain way: "Was it done properly?" or: "Did the body shop attempt to blend the paint instead of a full panel repaint?" Knowing the answers to these questions helps on a daily basis when I'm in the field valuing a vehicle.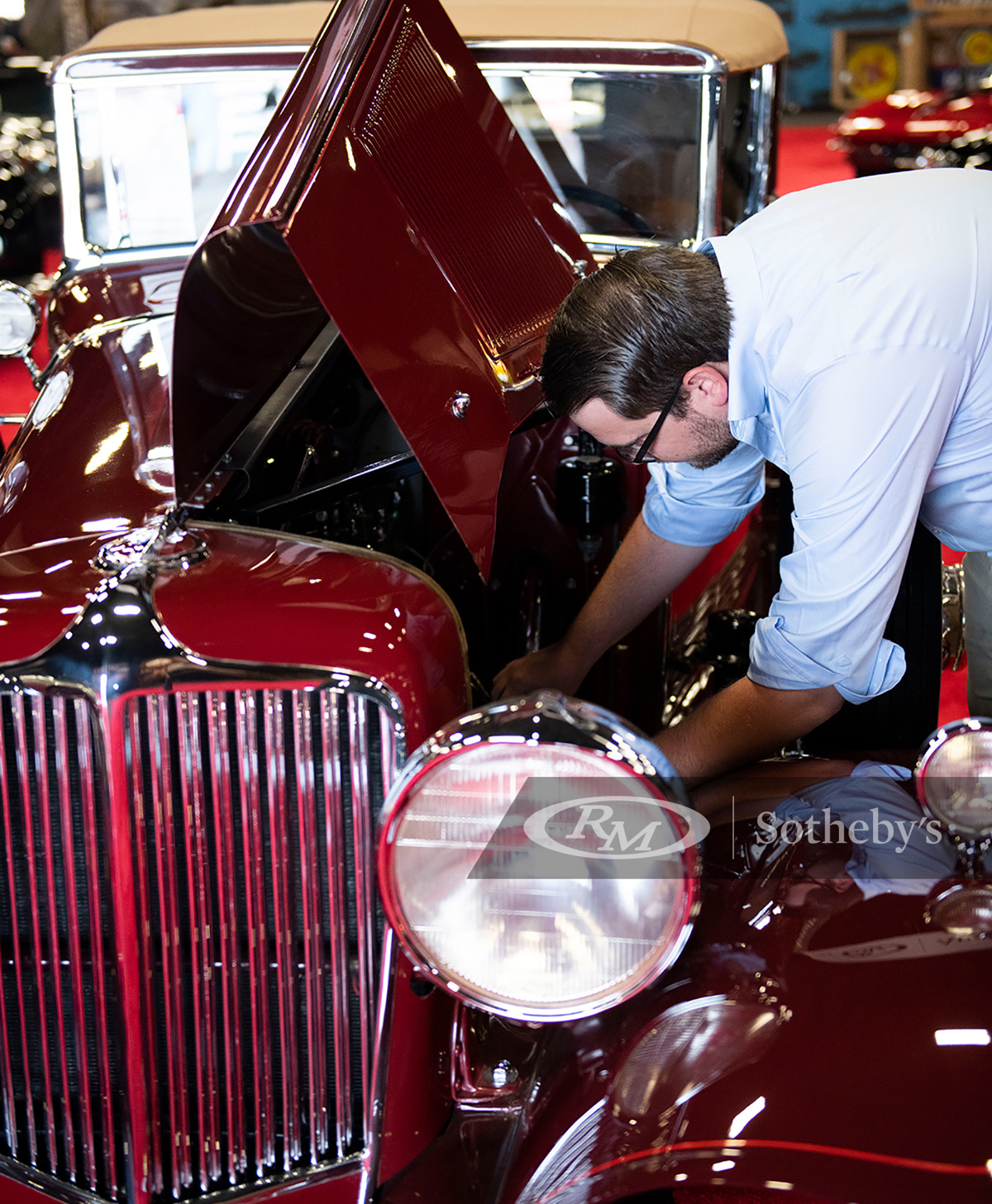 4. 

Your background is the ultimate inspiration for anyone trying to get into the classic car industry, any advice to people just starting out?
I will keep this short and sweet, or else I could make it a TED Talk about my life of being told I could never work in this industry: Take and make every opportunity that you can to be involved with collector cars. Get to know the people who own them and absorb all the information you can from them.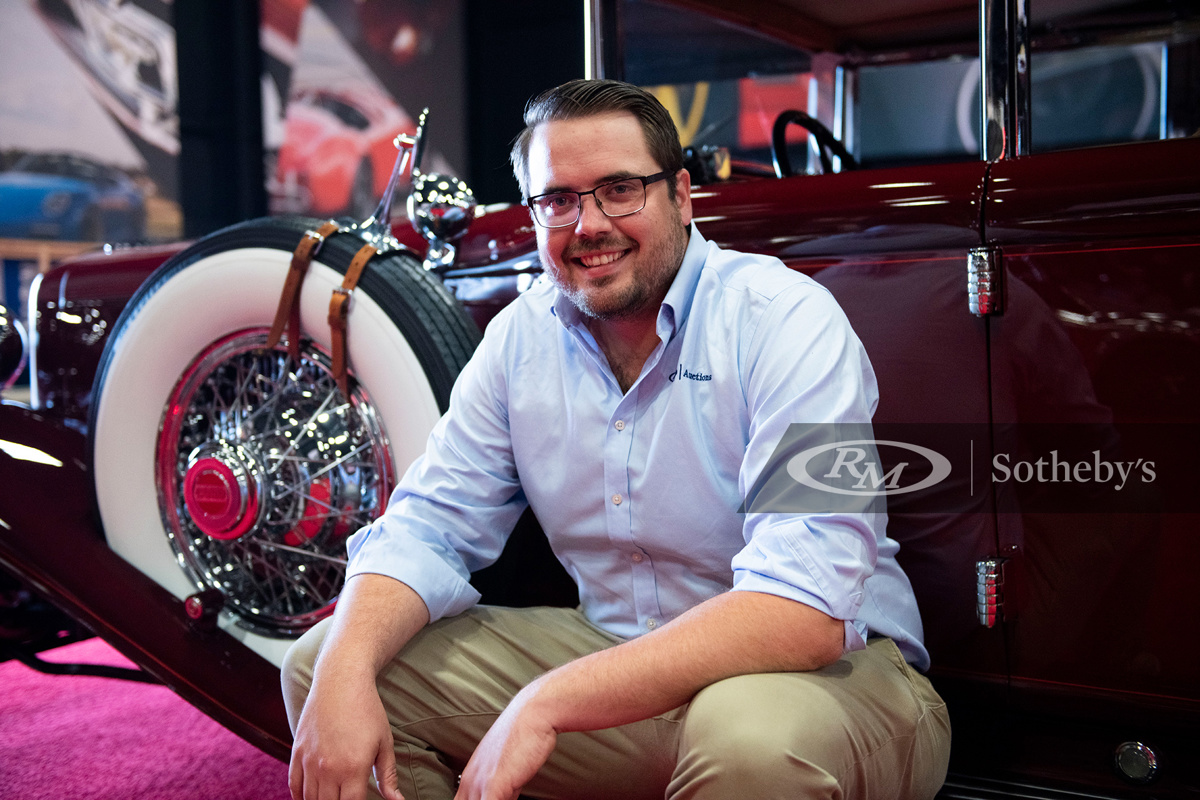 5. 

Where do you believe the classic car world is heading? Any surprising trends you're noticing?
I see the collector car world moving in an exciting direction, toward a greater community of cars. I truly believe that there is a slow trickle of "younger" collectors acquiring all the cars that people are afraid of falling out of the collectability world. As long as cars have a personal connection or a purpose, like shows, tours, etc. Pre-war, muscle cars, and more will all have their place in the collector car world of the future. I don't know that this is surprising, as this trend has been happening for a while, but I love it.
I am excited and sometimes surprised how some foreign and domestic cars from the 1990s are also slowly coming into their own. I grew up on a street where a guy had at least four low-mileage Honda CRXs at one time. And I remember driving by in my Camaro, thinking he was absolutely nuts for buying those cars. Honda Civics from the 1990s and 2000s that were thrashed on at my high school are now collectible and sought-after when found as un-modified and low mileage examples. I guess the joke is on me now, for making fun of VTEC. It is hard to compare the cars I grew up in high school with cars from an era like the 1960s. But I am pleasantly surprised to see cars that I thought were just daily drivers become widely desirable in the collector car market.
Learn more about Zach on his profile!