Driving and drumming are two near-universal activities that are almost impossible to do professionally. Commuting to work on a crowded highway, after all, is nothing like negotiating a chicane on a racetrack. Drumming on your steering wheel is not the same as drumming on stage during a sold-out tour. As far as dream gigs go, "racing driver" and "rock musician" are about as ambitious as they come; few possess the natural ability to play at that level. Talented to a degree far above your average driver (or drummer), RM Sotheby's has been proud to count Felix Archer as an important part of our global team of Specialists since August 2017.
Having performed at some of Europe's most legendary music venues as the drummer of Amber Run, Archer is familiar with the rush of adrenaline that accompanies an arena appearance. Formed with a few mates from college at the University of Nottingham, Amber Run went on to score an RIAA-certified platinum single, still racking up millions of views.
And yet, the visceral thrills that only motorsport can deliver were enough to entice Archer away from a rock-and-roll lifestyle, so he embarked on a second dream career as a professional driver, favoring the most adept competition-grade examples from Porsche and Aston Martin. Archer even carried out demos with Bruno Senna at the Aston Martin Owners Club Centenary Meeting in an Ulster and GTE car.
All of this may seem out-of-the-ordinary in terms of overt skill, but fast Astons run in the Archer family; noted Aston Martin historian and gentleman driver Stephen Archer is Felix's father. We caught up with the younger Mr. Archer just before our annual Amelia Island auction and chatted about the relative merits of race driving vs. rock drumming. Archer even offered an expert tip or two for those who are just starting out in motorsport:
1. What was your first car? Any memorable early drives? 
I had a 1.0L 2001 3-door Volkswagen Polo. It was essentially concours condition when I got it, and it looked like it had done the Dakar Rally when we sold it. I had to ask friends to get out of the car if a hill was too steep, and can say in all honesty, it was an absolutely magic car to drive.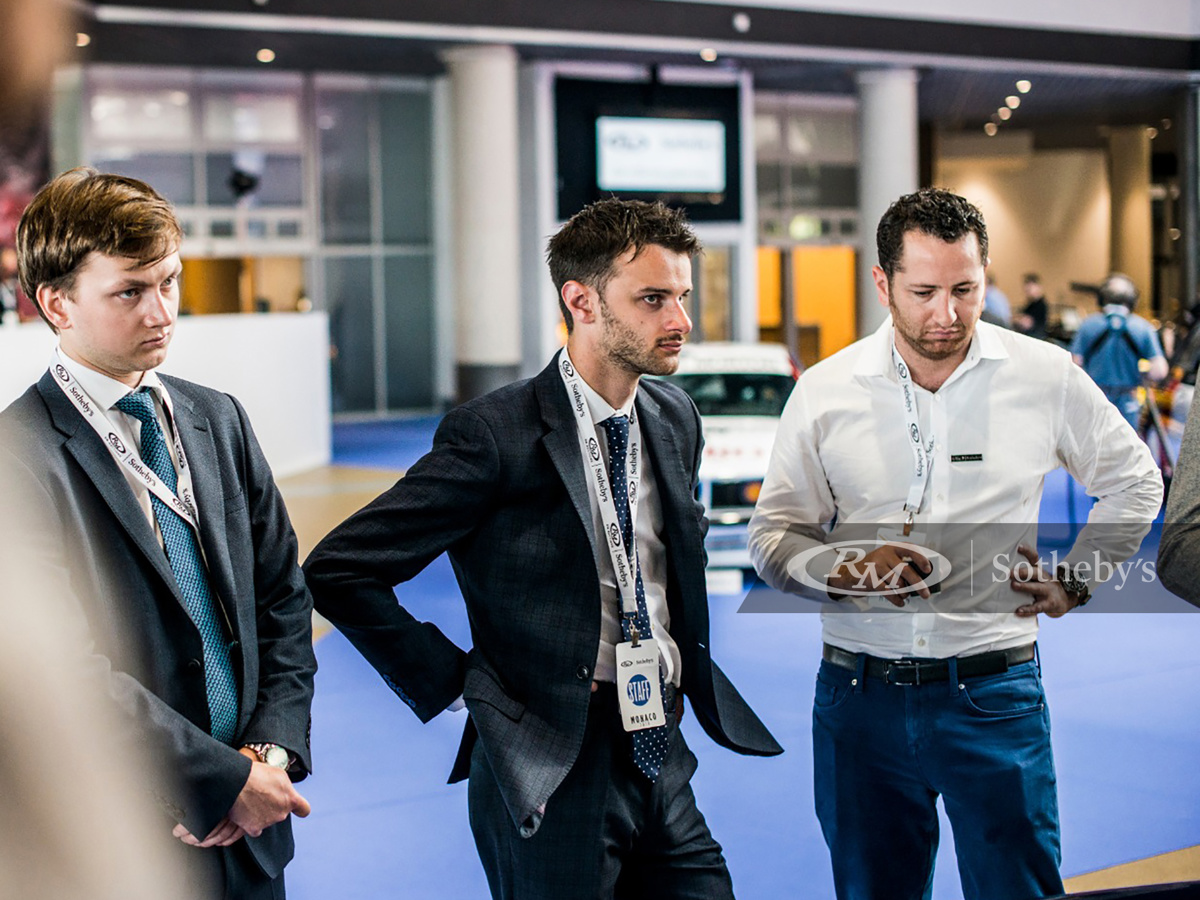 2. Do you have a car you wish you bought early on? The "one that got away"?
Due to my age (27), I have not been able to dish out the 'I was offered a DB4 when they were the same price of eggs' heartbreak story. However, I do wish I could have bought a 996-generation Porsche Cup Car last year, as they are great value for money, built well, and plenty fast enough, but the good cars are on the rise…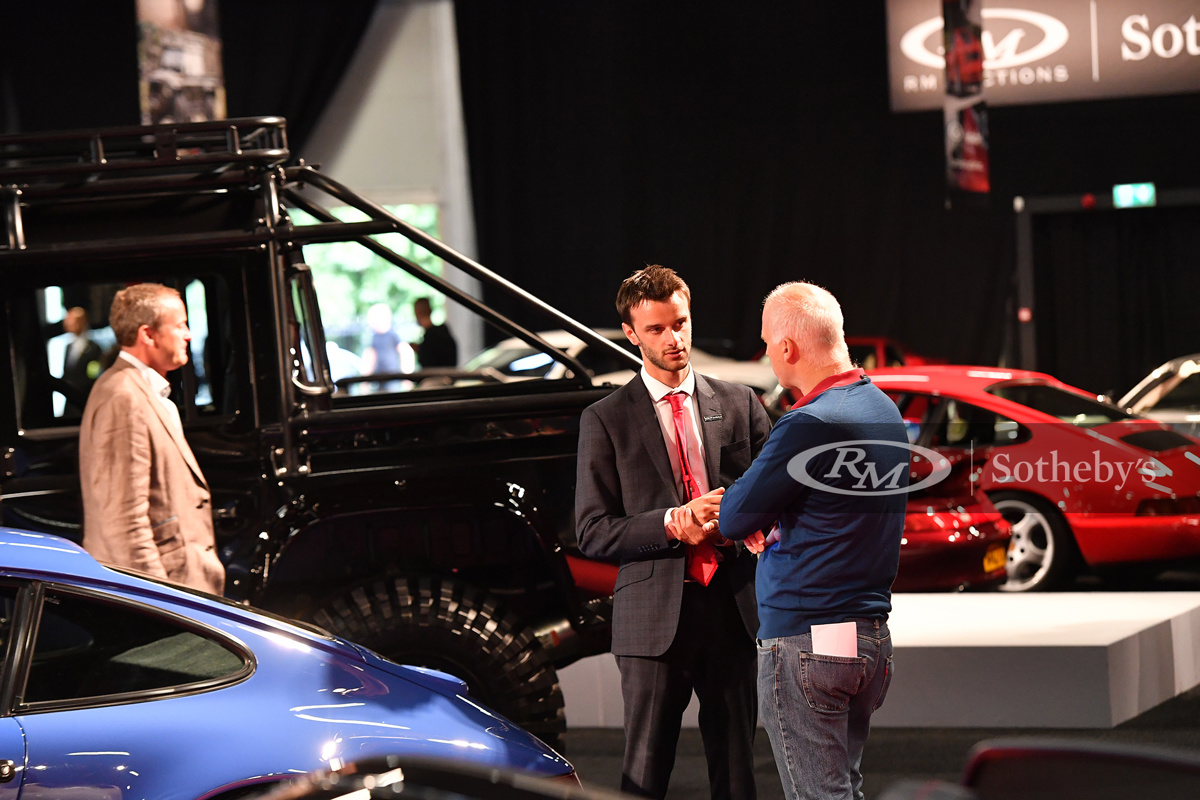 3. You joined the RM Sotheby's team in 2017, how has the classic car world changed since you started?
I believe the market today is a more amplified version of what it was when I joined. Examples that are in good or great condition still make up the majority of transactions and remain in demand from all clients, while examples of low quality are having an even tougher time finding buyers. What is very cool to me is the 1990s/2000s competition market has transformed since 2017, and those were the cars I grew up watching.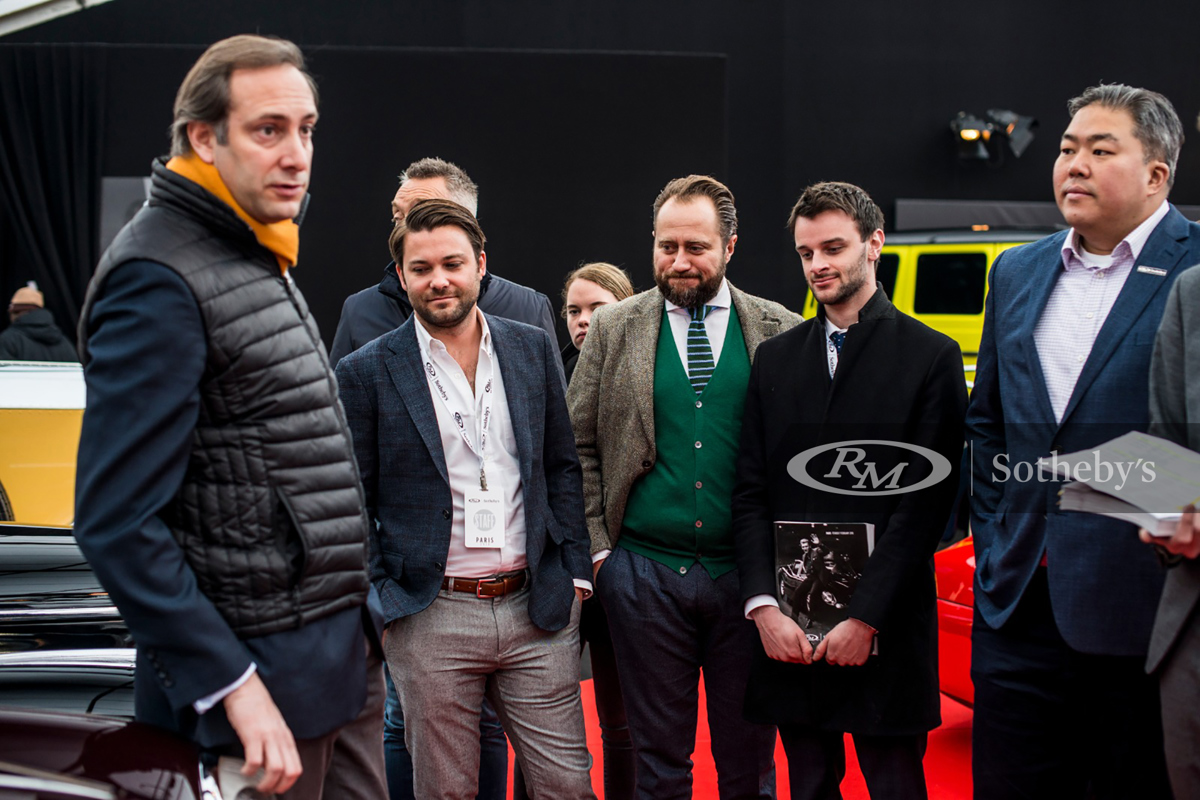 4. We have to inquire about your brief career as a recording artist, as you are probably the only Specialist at any auction house with a platinum album, and you also are an accomplished race driver – is it more thrilling to drive or drum in front of a stadium-sized crowd?
Haha, I would say that I was a better drummer than I am a racing driver, so I would have to say drumming because I was concentrating far less!

5. Is there any buying (or driving) advice you can give to someone who is interested in competition cars and wants to take their interest to the next level?
Firstly, buy what you love. Secondly, whatever the make or model of the car you wish to race happens to be, you should try to buy the best example that you can afford, whether your interest is in a car with an interesting history or a car that is going to win the race. But before you do any of that, try a track day with a fast road car to see if you enjoy it. I got the racing 'bug' by taking my Mum's Audi TT to Brands Hatch for the day and returned it home without her knowing. Guess my motorsport career started there. Thanks, Mum.
Learn more about Felix on his profile!