Our Fast Five interview series has so far delivered insights about the future of the classic car market from RM Sotheby's President Kenneth Ahn and dipped into the world of vintage rally driving with San Francisco-based Specialist David Swig. So, we thought we would travel in a new direction, highlighting the newest member of RM Sotheby's team of expert automotive Specialists, Adrien Durban.
With a fascinating background beginning in Strasbourg, France, Durban learned the basics of buying and selling by working in his family's dealership in Mulhouse. Durban's depth of knowledge was further expanded by studying at the Lycée Bugatti (the "Bugatti School") in the same Alsace region where Ettore Bugatti established his legendary firm. After graduation, Durban worked for both Ford of Europe, Mazda, and Ferrari. Having completed his professional education, Durban set out on his own, starting his own venture to sell European classics with offices in both France and Los Angeles. With a knack for finding perfectly preserved Porsche sports cars in both Europe and the United States, Durban was an easy choice to expand RM Sotheby's growing team of expert Specialists. We found some time amid the bustling Elkhart Collection auction (Durban's first auction representing the company) to talk:
1. What was your first car? Any memorable early drives? 
My first car was very nice. I bought for myself after moving to California in 2012. Before that, I always had cars provided from the company that I was working for in France, so I never had a chance to buy myself a car. It was a 1998 Jaguar XK8 Convertible—silver with beige interior—with 45k original miles.
This particular Jaguar was in immaculate condition, one owner, original paint all-around. I drove it everywhere in California with the top down. There is no better place on earth than California to drive vintage or exotic cars! This is probably why you will find the best vintage and exotic cars there. I kept the car for less than one year, then I shipped it to Europe and sold it to a gentleman in south of France.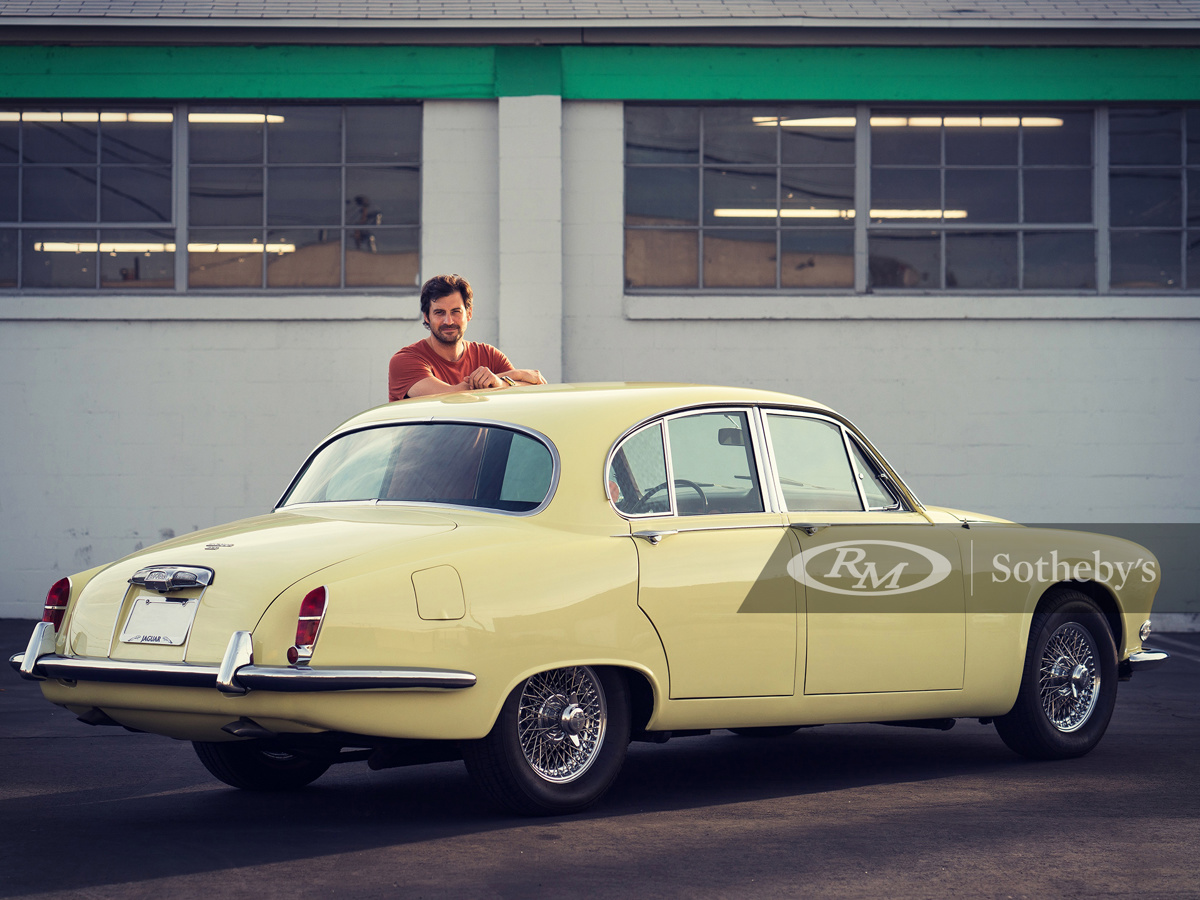 2. Do you have a car you wish you bought? The "one that got away"? 
In 2015, I bought a 1965 Porsche 912 (first year of the Porsche body style 911/912). It was painted Blue Bali with a gorgeous red interior—one owner with 45k original miles, 100% unrestored—in a spectacular, well-maintained condition from a gentleman in San Francisco with the intention of selling it to one of my clients in the Netherlands. 
I bought the car for $22k which was a really great deal, and I sold it to the dealer in the Netherlands for $35k. Just after buying the car, I did some research and asked more questions to the original owner about the history of the car. I found out that the seller was living in Strasbourg, France in the 1960s and the 912 was first delivered in Strasbourg—the city where I was born and raised—then shipped to California in the mid-1970s.
Unfortunately, I was committed to sell the car to my client in the Netherlands. He offered me the opportunity to rebuy the car from him for an extra $5k, so my cost would've been $27k all-in. Still now I regret saying no. I should've done it and kept the car. I learned the dealer sold the car a couple of months later for $70k in the Netherlands. 
What are my chances to find another one like this with a perfect history, all original in a very rare color combination, found in a country and state where I lived, and coming from a city where I grew up in France, not to mention in a very affordable price?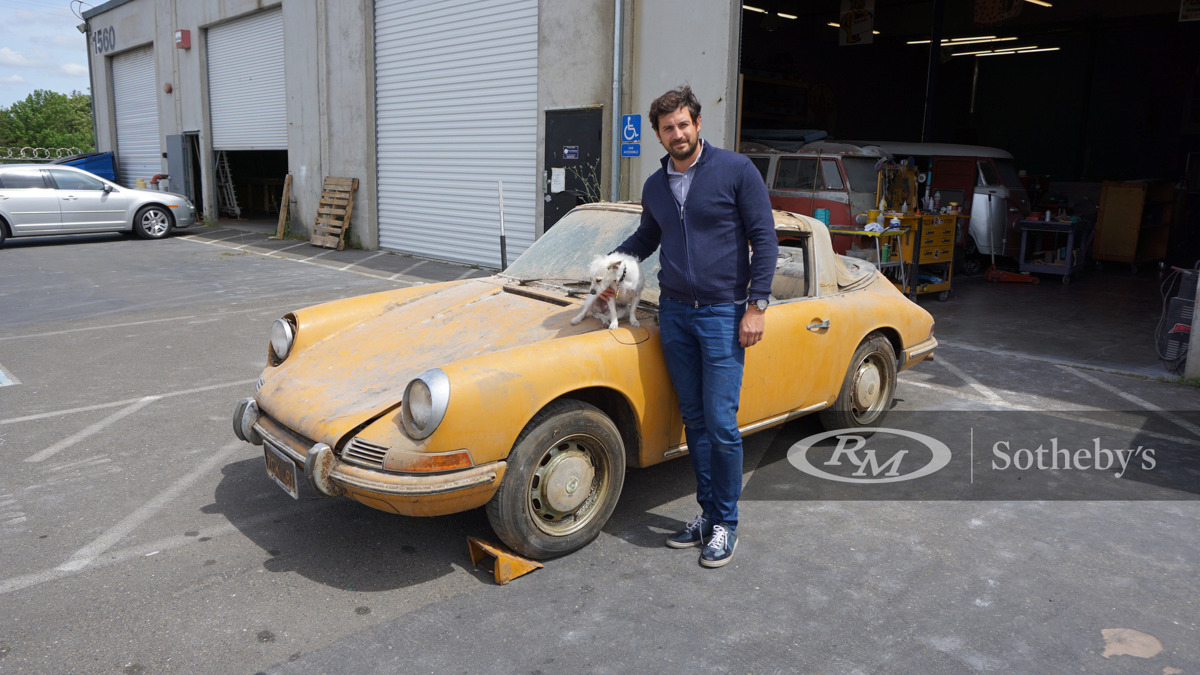 3. Your background with the Bugatti school is fascinating—any lessons you still remember today?
I studied at the Bugatti School in France for 4 years from 1995 to 1999 as a mechanic and that was a very interesting part of my automotive life.
I remember, for one course, we had to work on Wankel rotary engines with four other students. At the time, I didn't know such an engine existed, as they weren't being used anymore.
We studied the history of this engine. Many makes tried to use it, including Mercedes-Benz, Citroën, Mazda, even Rolls-Royce. But because of reliability issues, high emissions, poor fuel economy / efficiency, and rapidly degrading apex seals, they all stopped their production after 1995.
I always thought that would probably be the last time we will see this type of engine, and a couple years later, as I was working for Mazda as a sales manager in France, Mazda released the RX-8 with a rotary engine and, believe it or not, we were the first dealership in France to receive one in our showroom. I was probably the first one in France to drive it.
I was so proud that I could explain to all my colleagues how the engine was made and how it works!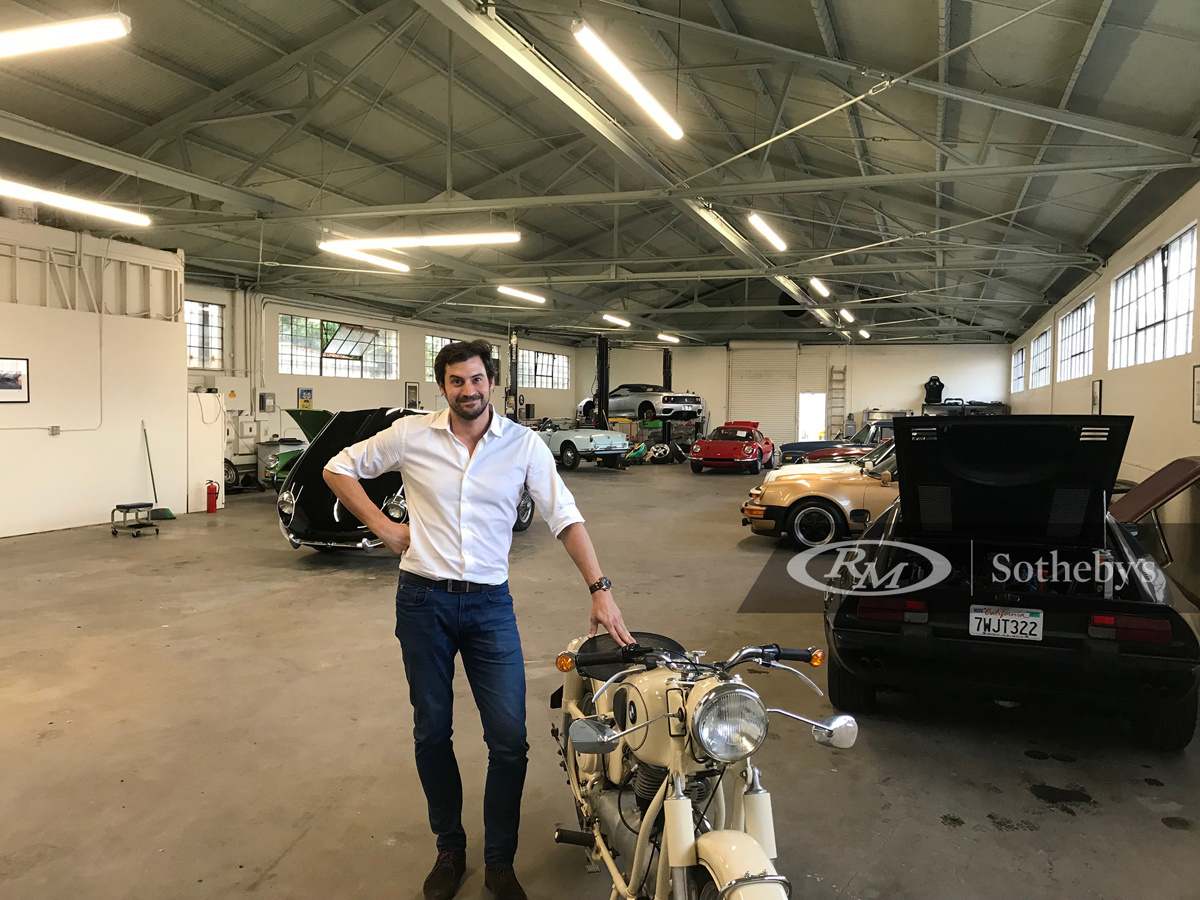 4. Where do you believe the classic car world is heading? Any surprising trends you're noticing?
I think the classic car world is slowly shifting to include more of a variety of cars: Pick-up trucks, Land Rovers, and Toyotas; exotic Japanese cars like Datsun and Nissan. All popular cars in the early 1980s.
Collectors and enthusiast will probably use their vintage cars more as daily drivers, rather than keeping them in their garages. You can already see, on the roads of California, a lot of Broncos, Jeeps, and Toyota Land Cruisers. I see Porsches from the 1980s driving the same road every day. 
I think cars from the 1950s, 1960s, and pre-war cars are highly valued by baby boomers, who encountered them at a young age and dreamed of being able to own one of them one day. Now we also have a younger generation who had less experience with cars from the 1950s and 1960s. They want to collect something that reminds them of their childhood. A car that is more reliable to drive, more affordable, and easier to find due to their higher productions, compared to exotic cars from the early 1950s and 1960s.
This is an evolving market. I predict, with a greater diversity of vintage cars and younger buyers, a promising future!
5. Elkhart was your first auction with RM Sotheby's—what was your experience like?
The Elkhart Collection was my first live auction with RM Sotheby's. At first, I was nervous, but quickly I realized how well-organized RM is, especially how professional the team is. 
Everyone knows what they have to do and how to do it. I was very impressed, and the second day I felt very comfortable and part of the family, because RM is a family working all together, not just colleagues. 
The whole auction went smoothly, with no issues and a positive attitude across the whole team during the entire weekend! No wonder why the results were way over expectations. Positivity attracts more positivity, and the clients could probably feel it as well. 
After such an experience, there is no other place to sell a vintage car than RM Sotheby's. 
I am very proud to work for this company! 
Learn more about Adrien on his profile!