In some circumstances, vivid colors and racing stripes applied without reason can spoil any ordinary car. But when chosen with heritage in mind, these knowing nods to the greatest examples from a storied brand can elevate a modern car into the realm of a true classic. Accompanied by a Certificato di Autenticità, bearing the signature of the late head of Ferrari, Canadian-Italian empresario Sergio Marchionne, this 2015 Ferrari F12berlinetta "Tour de France" by Tailor Made has both the credentials and the qualifications to represent the past.
And what a colorful past it is: This F12 "TdF" was made to emulate one of the greatest sports-racers in prancing horse history, Ferrari 250 GTO #172, piloted by Lucien Bianchi and Georges Berger over the course of nine hill climbs, over 10 hours of racing at Reims, Rouen, Le Mans, and several other celebrated courses in France during the 1964 Tour de France Automobile—a feat of endurance measuring 6,000 km in total, and ending in outright victory for Bianchi, Berger, and the Ecurie Nationale Belge team. Like any mid-1960s racing Ferrari, the 250 GTO of Bianchi and Berger was stripped-out and raw, made to deliver maximum performance from its twelve-cylinder engine without the benefit of modern climate control—even lacking fully retractable side windows. Thankfully for Berger and Bianchi during the mid-September race, their Ferrari sported fabric seats. So, too does our example, currently available at RM Sotheby's Online Only: Open Roads, June auction: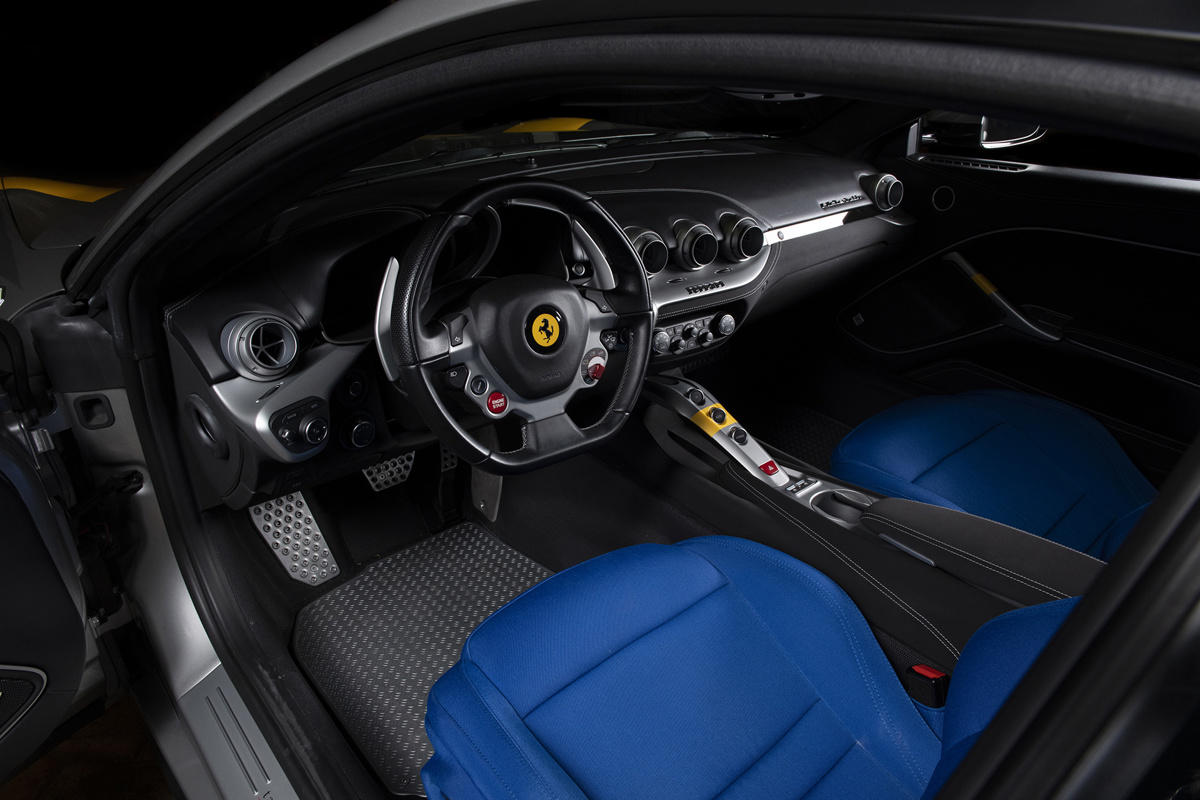 2015 Ferrari F12berlinetta "Tour de France" by Tailor Made
Estimate: €275,000 - €325,000 EUR
Upholstered in a charming material Ferrari calls Blue Heritage Fabric, the entire interior atmosphere of this F12 TdF is a testament to the level of customization allowed by the in-house Ferrari personalization program known as Tailor Made. Included documentation of the build process of this one-of-one example reveals that every visible surface was considered in terms of textile and texture, from the no-nonsense metallic floor plates to the underlying floor liner, made of a medical-grade, slash-resistant material called SuperFabric. All important, practical choices for a motorsport-inspired supercar, but in keeping with the "gentleman racer" ethos of the original 250 GTO, this example was ordered with an additional seating option, perfectly suited for more formal occasions.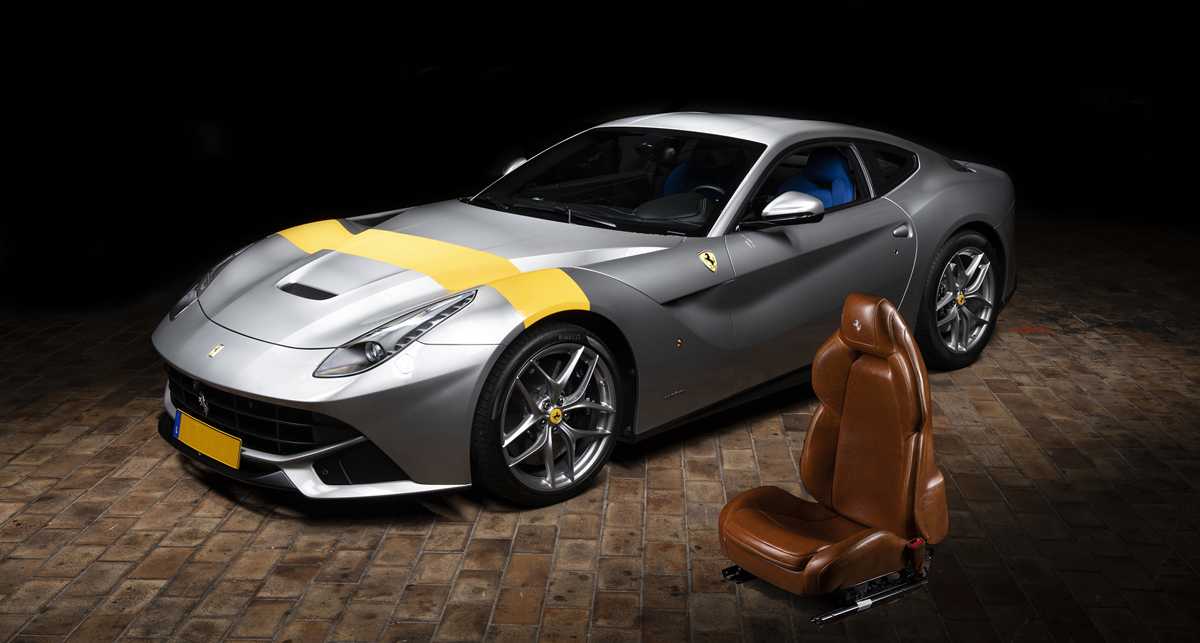 Indeed, if the subsequent owner of this modern supercar wishes to pause their reenactment of the original Tour de France and drive into Paris for an evening at the opera, these additional seats in Pelle Heritage Mahagoni were made for such an occasion. With the level of extra detailing involved, one imagines an example this important to company history could only have been ordered by one of the most trusted Ferrari clients. And that assumption would be accurate, as this one-of-a-kind "TdF 64" edition was commissioned by noteworthy dealer Francorchamps Motors Brussels in late 2014, and displayed by Ferrari themselves the following February at the Geneva Motor Show.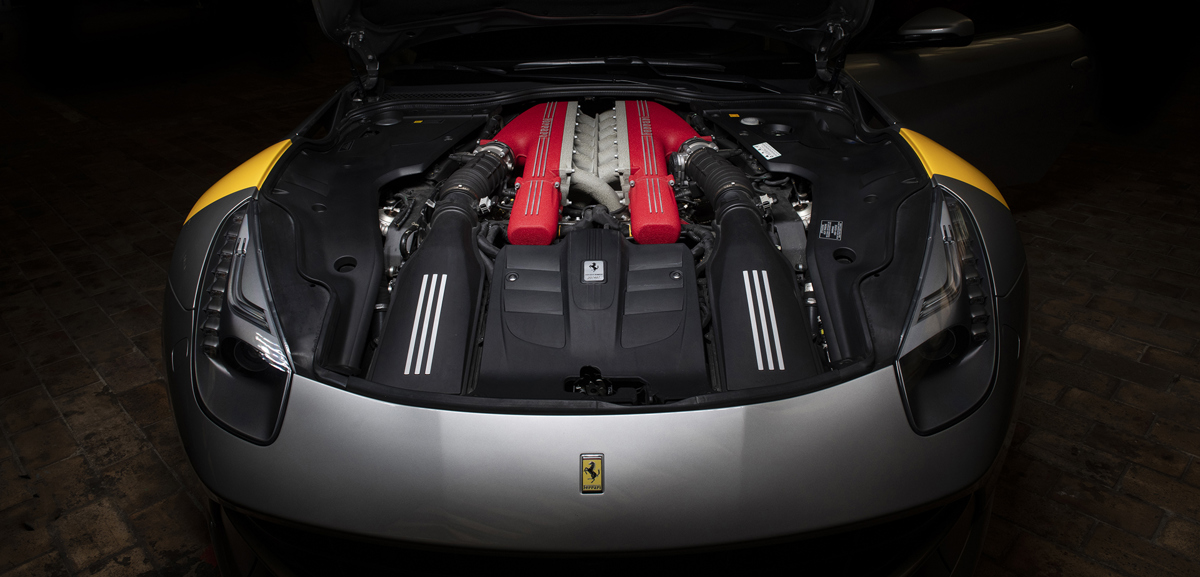 Beneath the generous Giallo-striped hood of the "TdF 64" lives Ferrari's modern marvel, a naturally aspirated, 6.3-litre V-12 engine producing 740 horsepower. Controlling all of that power is a seven-speed, dual-clutch, semi-automatic gearbox. And while the forum veterans on FerrariChat may debate the precise time in milliseconds it takes to shift gears in the F12, the undisputed fact is that this example can comfortably out-shift, out-accelerate, and outrun the 250 GTO predecessor on which it was themed, as well as operate in full automatic mode.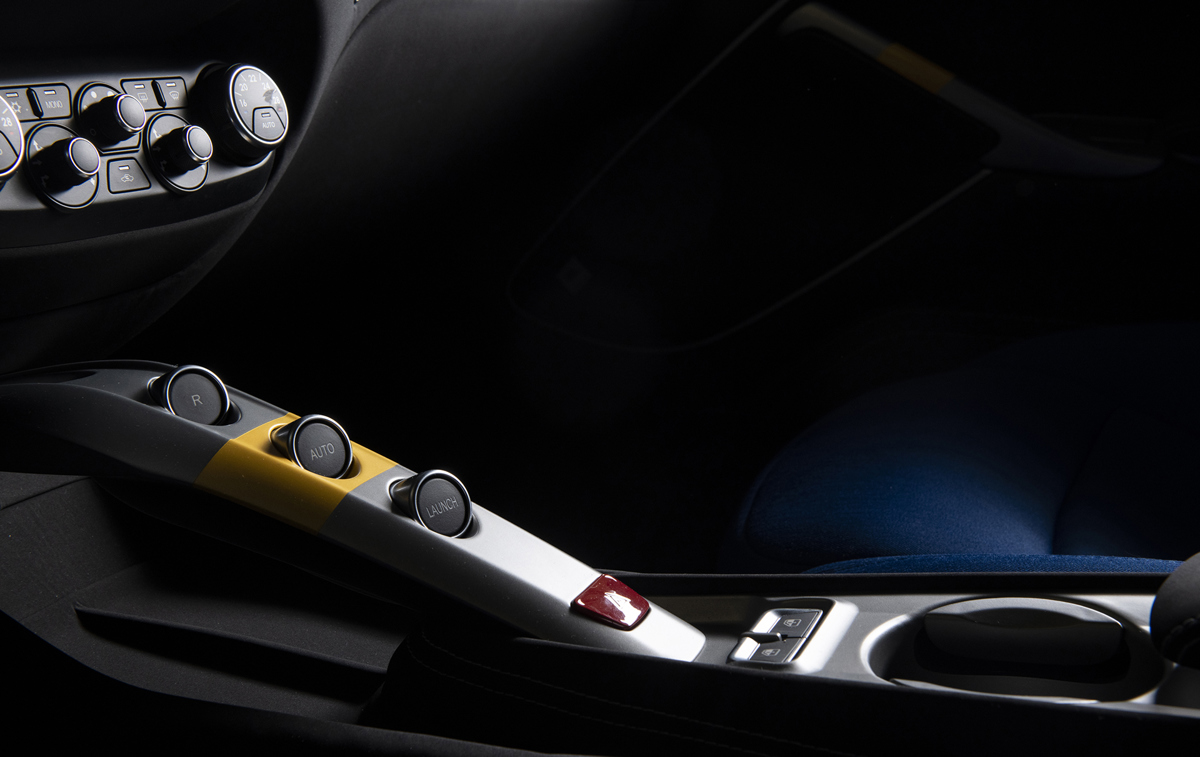 A modern supercar, then, with certifiable heritage. Ferrari conceived of this F12berlinetta years before the brand celebrated its 70th anniversary with 70 liveried special-edition cars. Like with that endeavor, the goal was to interpret the classic examples in modern form. While some may consider the lack of an option of a manual transmission to be a negative, in today's cutthroat motorsport world, F1-style shifting is absolutely standard. As the original 1964 "TdF" was a race car of its time, featuring then-current technologies, so too is this example, fitting the all-encompassing brief for what a modern super-sports car must deliver.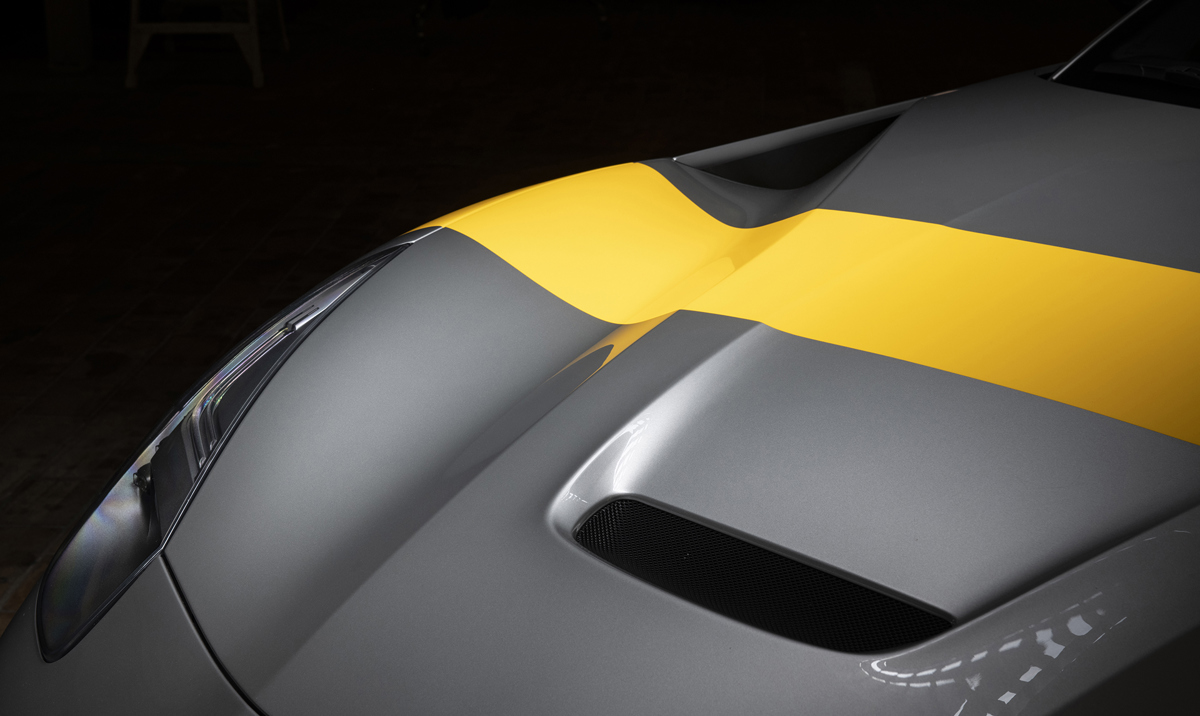 A closer view of the signature Giallo hood stripe reveals it is no mere straight line, but instead a complex shape, conforming to the F12berlinetta's showpiece aerodynamic sculpting, designed to channel air to twin resonators aft of the internal aluminum air intake. Lightweight aluminum was also used to construct the F12's spaceframe chassis; the brakes are carbon ceramic, rounding out the list of advanced materials. Ferrari were so suitably proud of their Tailor Made efforts on this example that it became a regular invitee to exclusive brand events, including the Tour de France Auto in 2015, Targa Florio Classica in 2015, and the Chantilly Arts & Elegance in 2015 and again in 2016.
In that sense, owning an example like this Tailor Made "Tour de France" is an invitation to an extremely exclusive club: A late-model supercar with a storied history echoing back to the glory days of motorsport. To view the thorough documentation, including details behind the original coachbuilt-style ordering process via Tailor Made, as well as to see a more extensive gallery of images, please click this link to view the lot listing. Please do act fast though, as bidding for this exciting example closes on 30 June 2021.