Stately, stout, and altogether sublime to drive, the Bentley Motors Limited brand has always stood for something a bit different than most other car brands. With an earnest history of endurance racing at Le Mans, cars wearing the famous "Flying B" radiator mascot could credibly boast about their considerable performance. And though company founder W.O. Bentley pointedly disliked his brand's association with supercharged engines, the ethos of unlimited, effortless power came to embody the Bentley brand. Starting from a strong platform, a small group of storied coachbuilders then tailored custom-built bodies to the whims of their top clients on top of Bentley chassis.
Built for the upper echelons of every society, including at least one Maharaja, the fine selection of Bentley motor cars seen on this list are all part of a spectacular, single-owner collection based in Liechtenstein, focusing mostly on the Rolls-Royce brand. And yet, astute automotive aficionados will know that, for years, Rolls-Royce and Bentley were one company. Branching out into the colorful history of Bentley, RM Sotheby's is proud to feature these awe-inspiring examples as part of an auction entitled A Passion for Elegance, set for 19 June 2021. Join us as we travel through some of the hand-crafted highlights: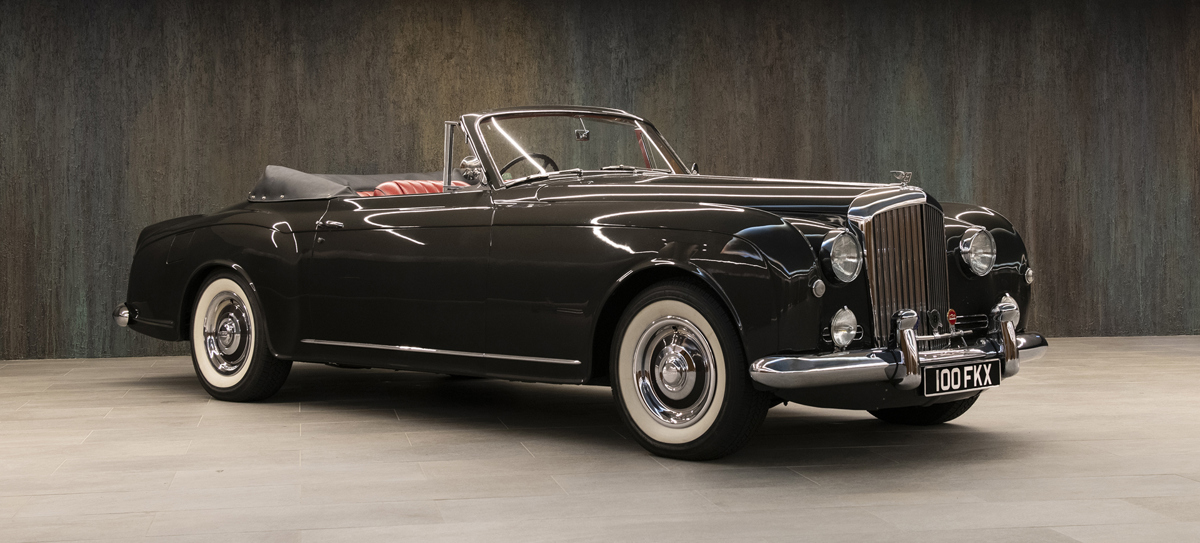 1958 Bentley S1 Continental Drophead Coupé by Park Ward
Estimate: CHF900,000 - CHF1,200,000
With sumptuous curves that have since become a hallmark of Bentley's brand design, the elegant Park Ward coachwork on this S1 Bentley Continental Drophead Coupé is even more impressive for its rarity. A mere 94 examples were handbuilt in Park Ward's North London workshop; even after their merger with cross-town rival coachbuilder H.J. Mulliner in 1961, high production figures were not the goal of any coachbuilder prestigious enough to work on Bentley chassis. With its subtle curves still echoed on Bentley's modern Continental models, the original John Blatchley design appears at once fresh and timeless. Especially prized for its originality, this example has clearly been cherished, driven, and most importantly, lovingly maintained by its owners, both past and present.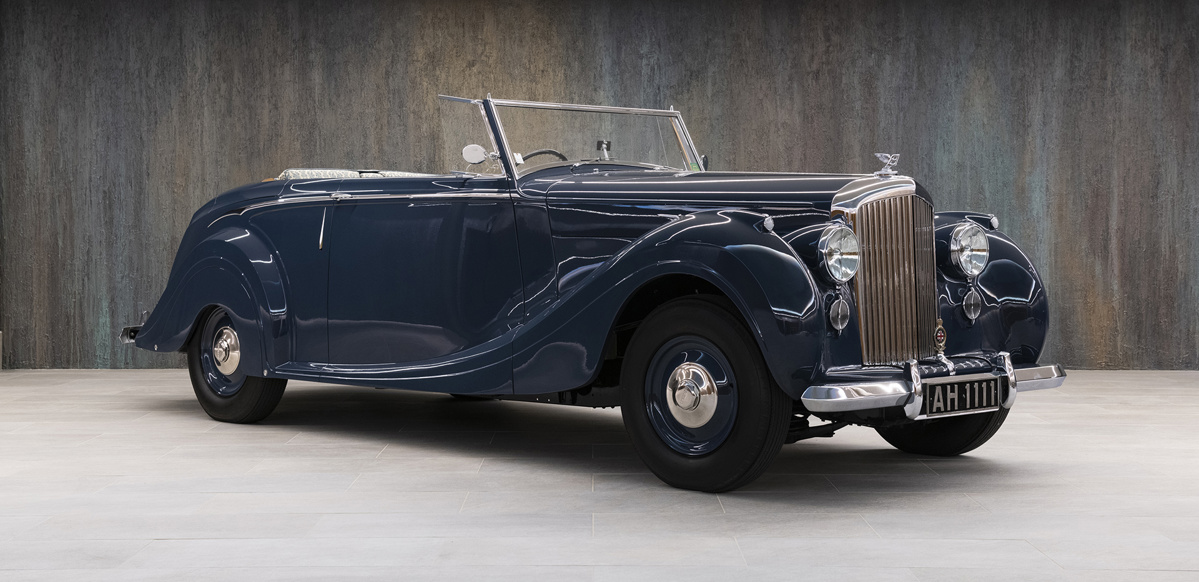 1947 Bentley Mark VI Drophead Coupé 'Maharaja of Baroda' by H.J. Mulliner
Estimate: CHF220,000 - CHF260,000 

|

 

Offered Without Reserve

 

Even in the early post-war period, the well-heeled clients of H.J. Mulliner could make truly bespoke requests and know that they would be carried out with care and precision. The exquisite details, especially on the interior cabin of this drop-dead gorgeous Drophead Coupé, are absolutely worth a closer look in the extensive photo gallery on this example. Like all fine Bentley motor cars, the hand-finished wood trim is much more than mere adornment; the book-matched wood on the dashboard of this example is absolutely exquisite.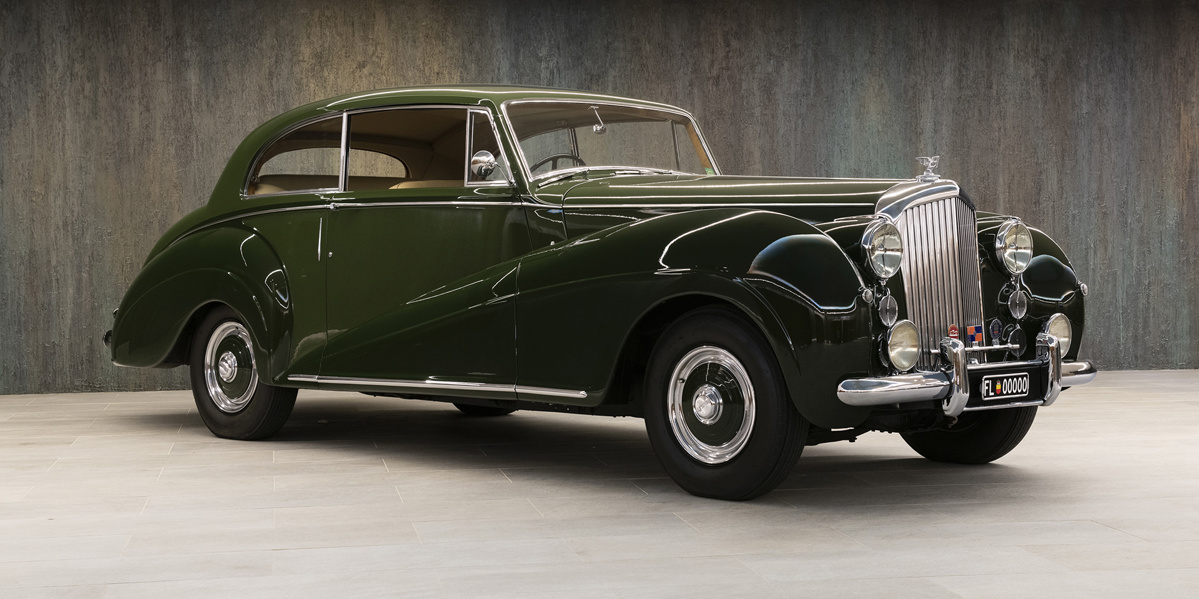 1952 Bentley Mark VI Saloon Coupé by James Young
Estimate: CHF150,000 - CHF200,000 

|

 

Offered Without Reserve

 

Speaking of spectacular wooden dashboards, our two-tone green cover car is also worth a closer inspection. Though James Young is perhaps not discussed as often as other London-based coachbuilders, their tradition dates back further than most, to the carriage-making era of the mid-19th century. Scrolling back-and-forth between this example and the previous one, also based on the Bentley Mk VI, one gets a sense of form and style that differentiated the London-based coachbuilders in the post-war period. Perhaps the fender line on this Saloon Coupé traces a more gradual path from front to rear when compared to the dramatic dip of the H.J. Mulliner-built Drophead Coupé. However, after appreciating the James Young design as a whole, one can see that this fender line extends into the doors on this example, showing off an aerodynamic styling that was far ahead of its time.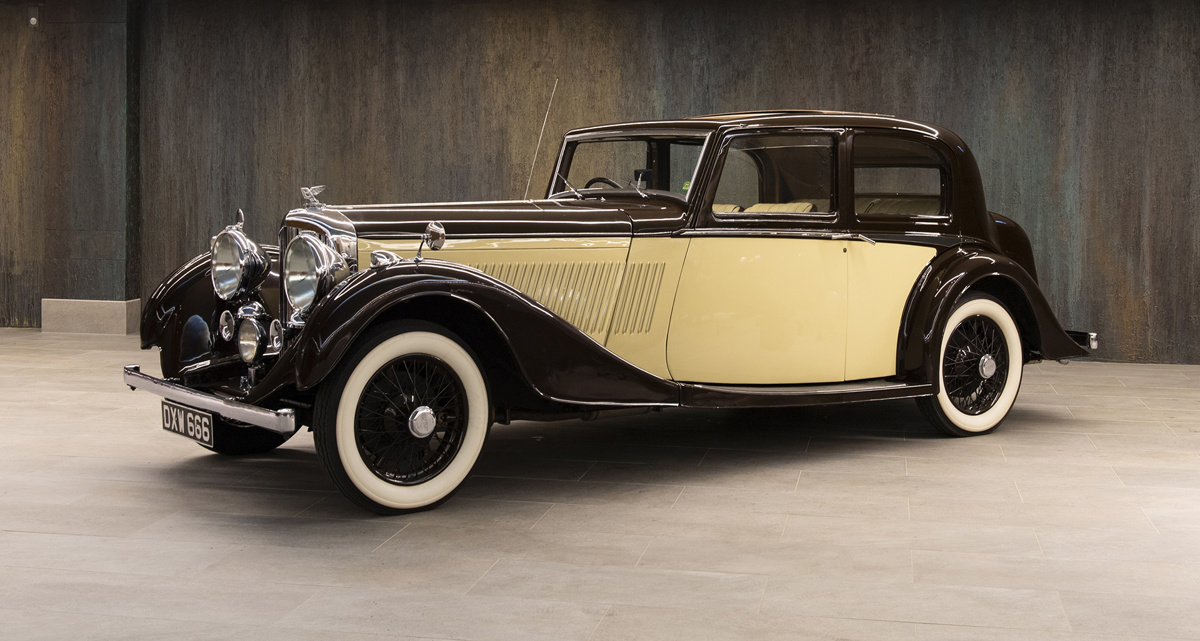 1937 Bentley 4¼-Litre Pillarless Saloon by Vanden Plas
Estimate: CHF110,000 - CHF150,000 

|

 

Offered Without Reserve

 

Two decades rearward in Bentley history, one could still plainly see the spark of inspiration displayed by period coachbuilders. The Pillarless Saloon style seen on this example is well-showcased once the driver has opened the generous sunroof, bringing the front and rear of the car into balance. With the doors closed one observes that, in fact, this Saloon possesses A-, B-, and C-pillars, but they are proportioned so perfectly—joining precisely where the front-hinged front door meets the rear-hinged rear door—that with the roof open, this Vanden Plas coachwork almost gives the impression of a town car. But when both front and rear doors are opened at once, the pillarless qualities go on full display. A pre-war show-stopper and absolutely worth a deeper dive.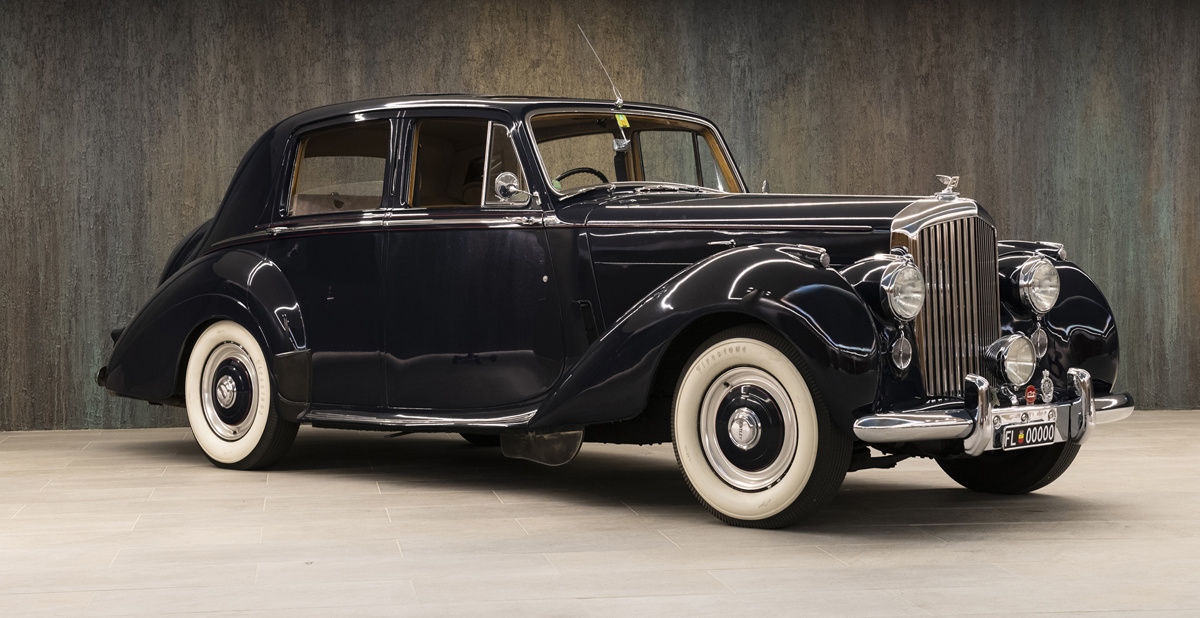 1953 Bentley R-Type Saloon
Estimate: CHF35,000 - CHF50,000 

|

 

Offered Without Reserve

 

With each coachbuilder bringing their own distinct visions to the Bentley platform, it is easy to overlook the fact that the in-house body company in Crewe also executed distinctive designs on their own chassis. The so-called "Razor's Edge" styling on this R-Type example was so distinctive, in fact, that two years prior to its debut, a Bentley Mark VI was chosen by New York's Museum of Modern Art as part of the groundbreaking 8 Automobiles exhibit, a detail shot of the imposing front fascia even appeared on the cover of the exhibit's catalogue. Bentley advertised a top speed over 101 m.p.h.; enthusiasts will attest that the performance of R-Type Saloons like this example comfortably exceeded its Mark VI predecessor, and boasted additional trunk space for long-distance journeys.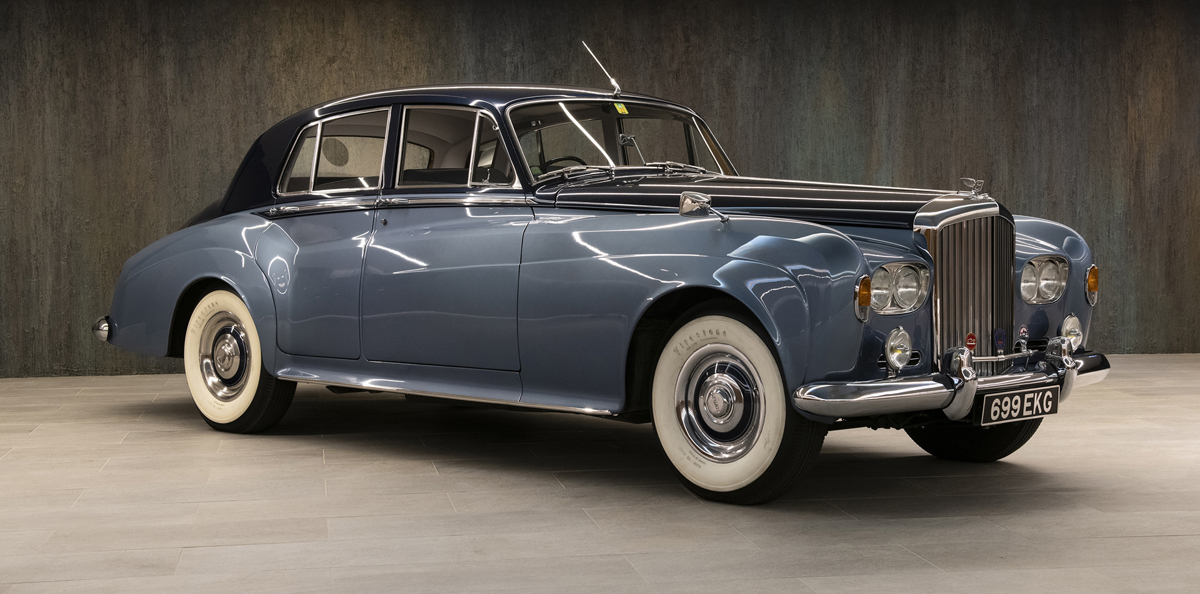 1963 Bentley S3 Saloon
Estimate: CHF45,000 - CHF65,000 

|

 

Offered Without Reserve

 

By the mid-1960s, Bentley and Rolls-Royce were essentially one company, leading to several similarities between models. Like its co-brand Silver Cloud III sibling, the S3 generation brought a quad-headlamp setup to the familiar Bentley front fascia, which had previously opted for the largest dual headlight setup possible, typically with a third accessory light in the center. Produced in a three-year run from 1963 to 1966, approximately twice the number of buyers in-period opted for the Rolls-Royce, making well-preserved examples like this the more distinctive choice today.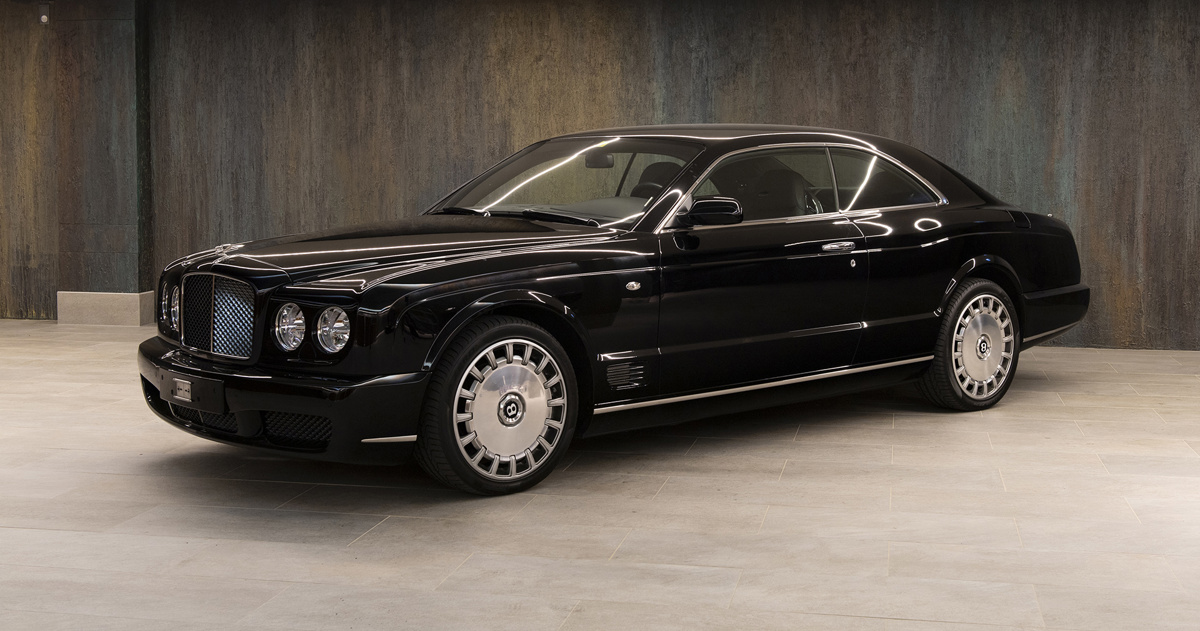 2008 Bentley Brooklands
Estimate: CHF110,000 - CHF150,000 

|

 

Offered Without Reserve

 

Our list of distinctive Bentley cars culminates in a relatively modern example, proving that the spirited performance that built the British brand's reputation did not become diluted after Bentley was acquired by Volkswagen AG in 1999. If anything, German ownership of Bentley and rival Rolls-Royce has given rise to a new era of friendly competition between top-tier automakers, producing low-production examples in the same handmade tradition that established both brands, while also executing internal electrics, powertrains, and creature comforts at a level of build and refinement that only a large, established automaker could provide. Labeled the Ultimate Luxury Coupe by critics both upon its debut and today, the Brooklands embodies everything a Bentley should be, all at surprising value considering the quality on offer. A modern classic.