It sounds easier than it proves in practice: Summing up a strong group of some world-class sports cars in only three sentences. It certainly helps when the cars in question are all going up for auction at one of RM Sotheby's signature events on the calendar: The Legendary London Fall auction on 31 October 2020.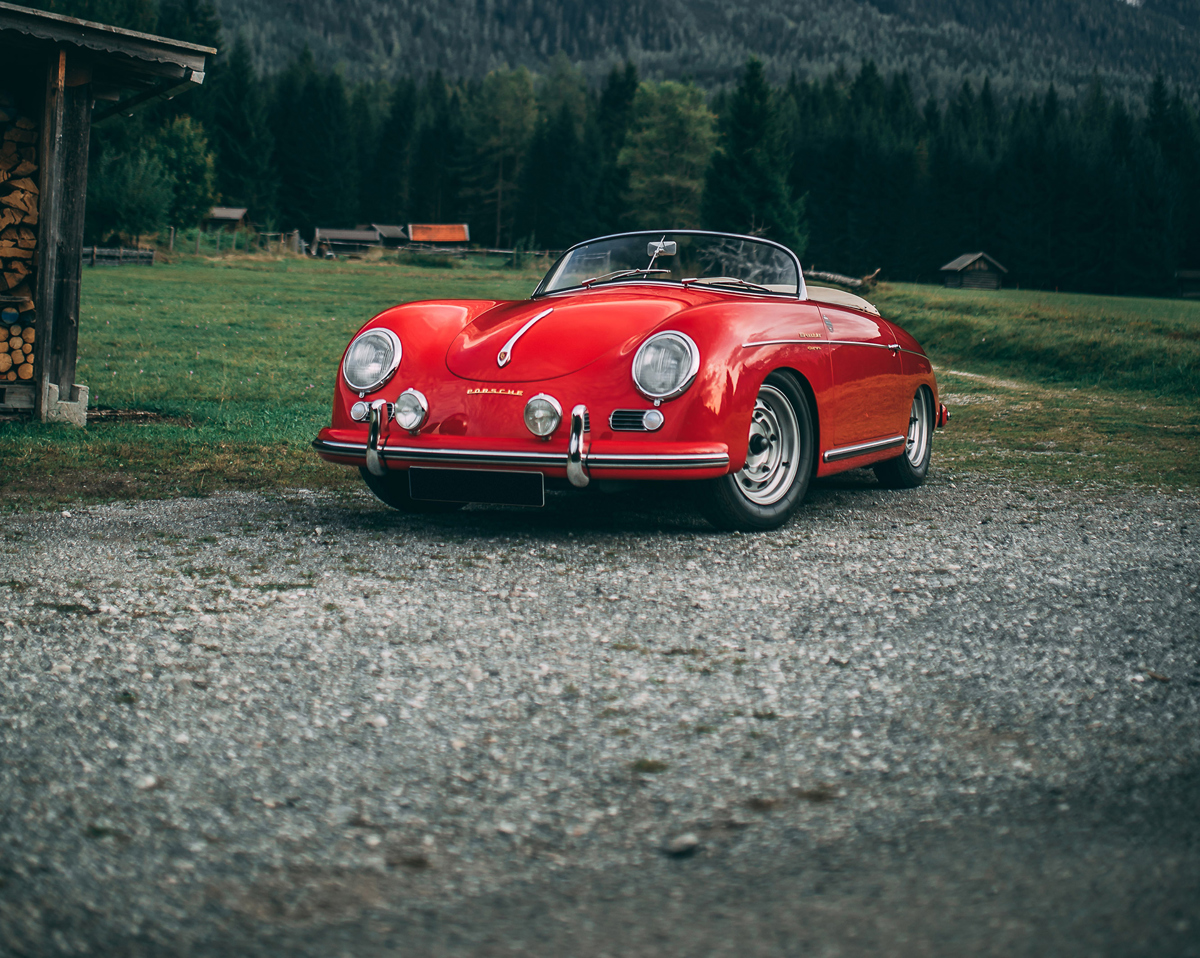 1955 Porsche 356 Carrera 1500 GS Speedster by Reutter
Estimate: £1,100,000 - £1,300,000 GBP
If you think this handsome, open-top Speedster resembles your typical Porsche, one look at the "Four-cam," pushrod-powered Carrera engine under the hood will dissuade you of that notion. A truly special Speedster (one of only 148 built) that can trace its lineage from renowned New York importer Max Hoffman through to Porsche collector John McCaw, who recently sprung for a "comprehensive, show-quality mechanical and cosmetic overhaul." A Speedster worthy of the name.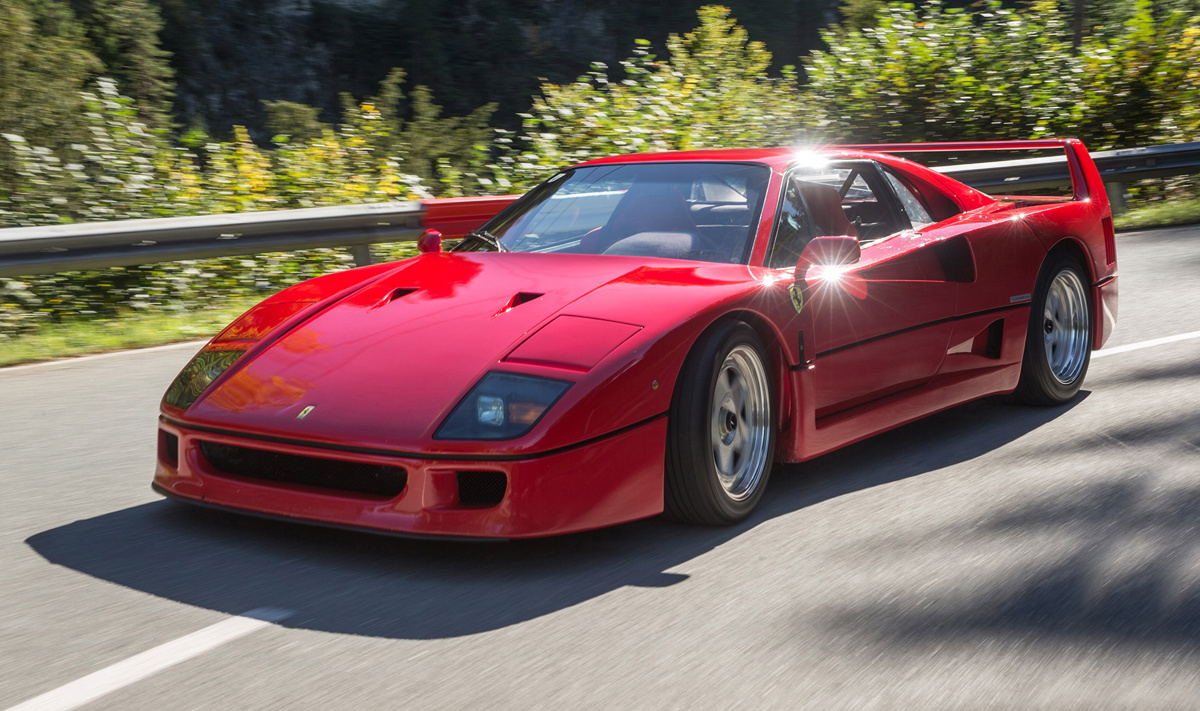 1990 Ferrari F40
Estimate: £900,000 - £1,100,000 GBP
Thankfully, this iconic Ferrari will be instantly recognizable for any fan of supercars born into the previous century (and quite a few born into the current one). The detail that makes it a truly special example is its provenance: This F40 was owned by legendary Scuderia Ferrari Formula 1 driver Gerhard Berger, whose racing career we've explored previously. Unparalleled provenance for fans of Ferrari and Formula 1 alike.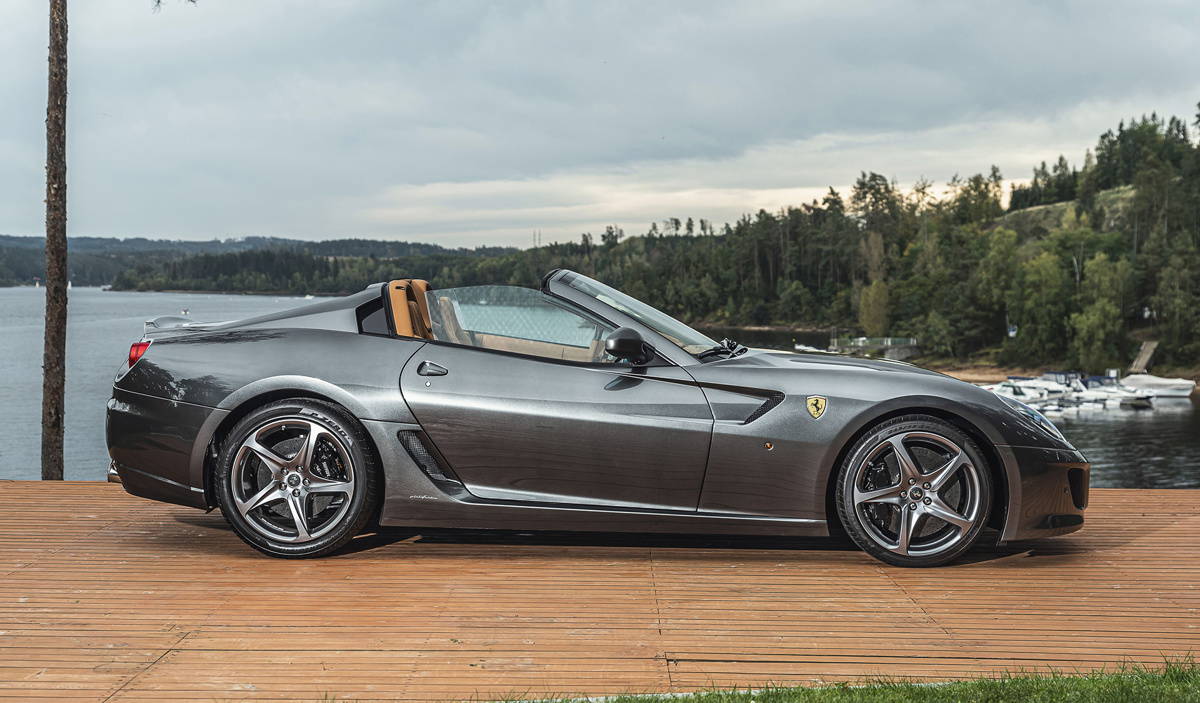 2011 Ferrari SA Aperta
Estimate: £850,000 - £1,050,000 GBP
Applied only to Ferrari's most exclusive variants, the Aperta designation translates cleanly into: "open." Transforming eighty 599 coupes into this rare open-top variant took a bit of extra engineering, including a steeper rake on the front windshield and a re-sculpted rear bonnet with twin structural fins to help diffuse in-cabin air buffeting. A front-engined, V-12 grand tourer with the capability of a 599XX underneath the skin.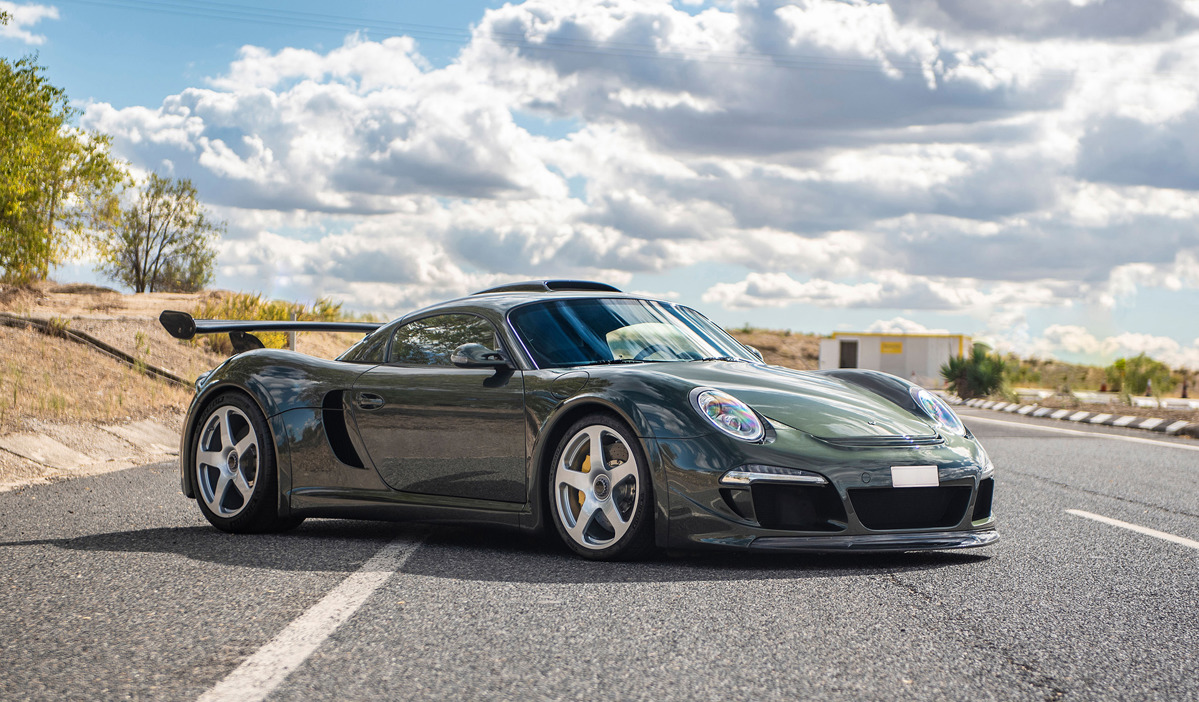 2018 RUF CTR3 Clubsport
Estimate: £675,000 - £800,000 GBP
This, too, is not your typical Porsche. Built on an all-new mid-engined platform co-produced by Canada-based race experts Multimatic, this RUF CTR3 Clubsport manages 777 horsepower out of its twin-KKK-turbocharged 3.8L Porsche flat-six motor. Proudly displayed by RUF on-stage at the 2018 Geneva Motor Show, this Clubsport is one of a mere seven made.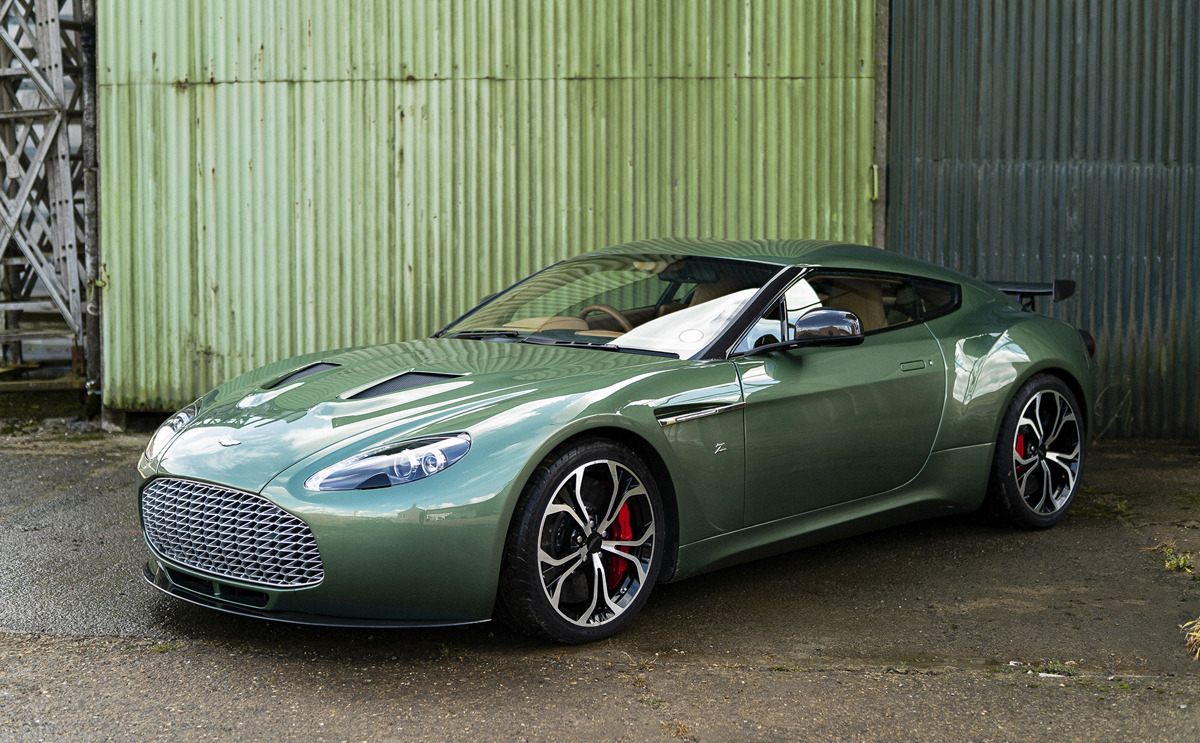 2012 Aston Martin V12 Zagato Prototype
Estimate: £550,000 - £700,000 GBP
Made to celebrate the 50th anniversary of the unforgettable collaboration between Aston Martin and Italian coachbuilder Zagato, this example is none other than the final pre-production prototype. Clad in an all-aluminum body, and wearing Aston Martin Racing Green paint that perfectly highlights the signature Zagato "double-bubble" roofline. This well-finished prototype is a piece of modern history, pure and simple.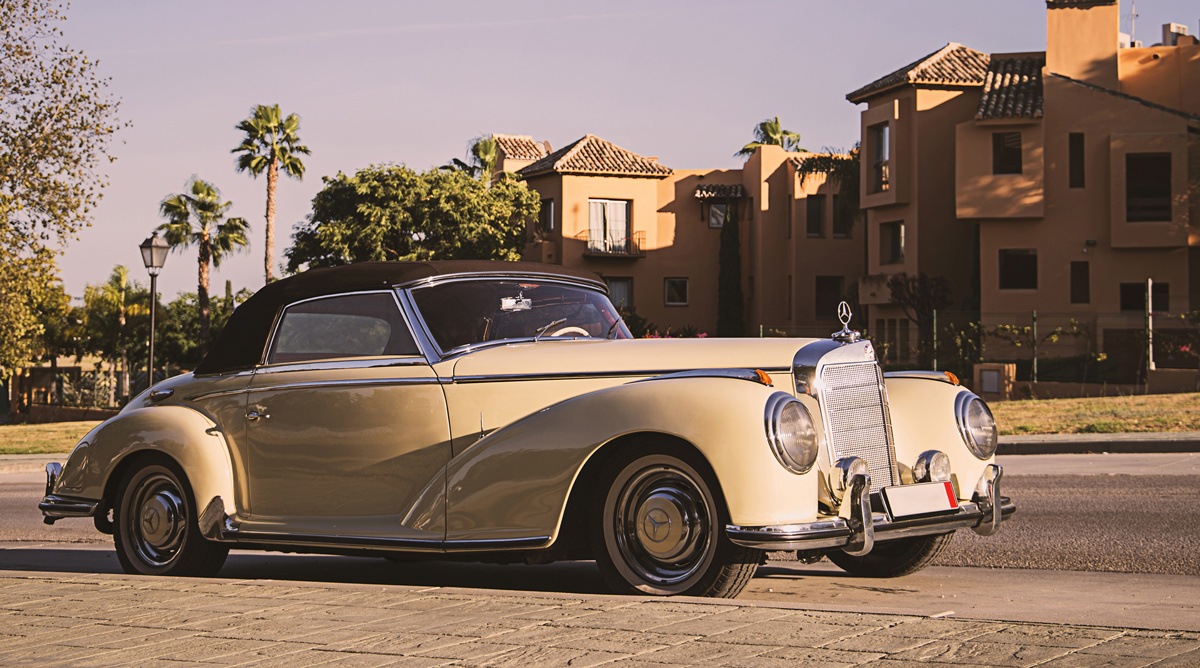 1953 Mercedes-Benz 300 S Roadster
Estimate: £525,000 - £575,000 GBP
A prime example of German build quality and attention to detail, this shapely Mercedes-Benz 300 S Roadster is surprisingly rare. This example is one of merely 141 Roadsters hand-built by Benz to a level not possible today. With every panel lead-loaded for extra durability and custom-made chrome-plated brass, unique to every car, this Mercedes-Benz is truly top-of-the-line.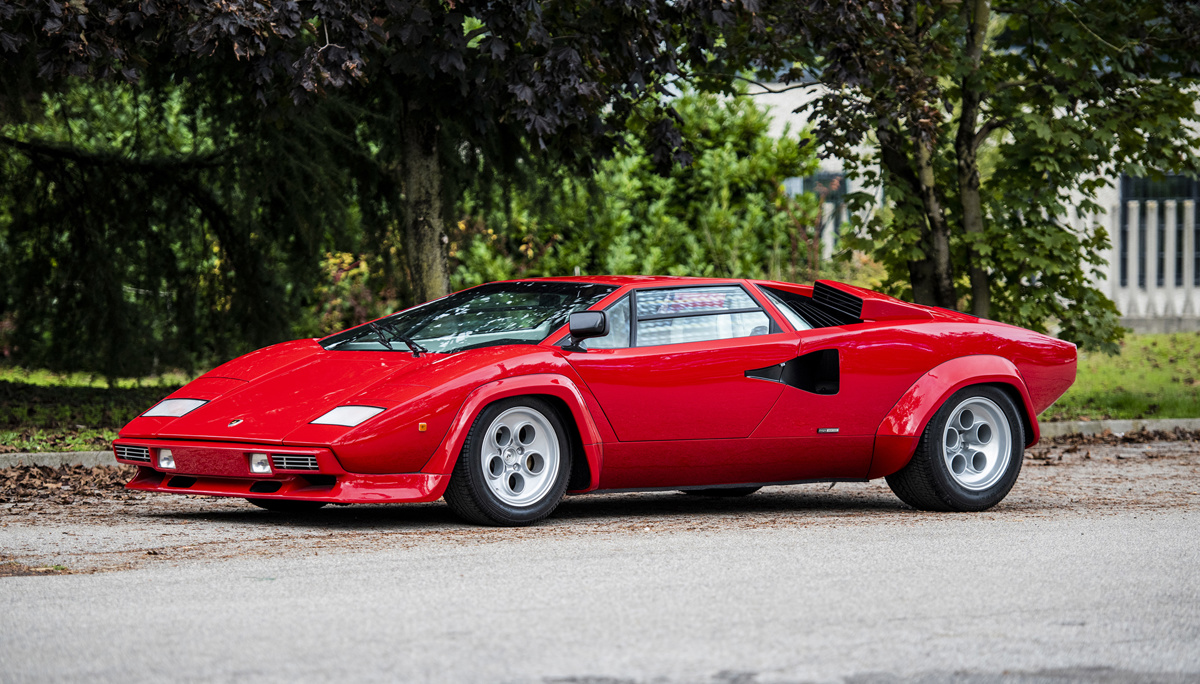 1979 Lamborghini Countach LP400 S by Bertone
Estimate: £400,000 - £500,000 GBP
For Lamborghini fans, the Countach is undeniably an enduring icon, yet part of the reason for its timeless quality is its extended build cycle. The Countach evolved significantly over its 26-year build cycle, sprouting spoilers, winglets, and redesigned splitters. True Lamborghini aficionados gravitate to earlier examples like this LP400 S, which shares the same desirable dashboard as the earliest LP400 "Periscopio" series, one of only thirty Countach supercars that can claim the same.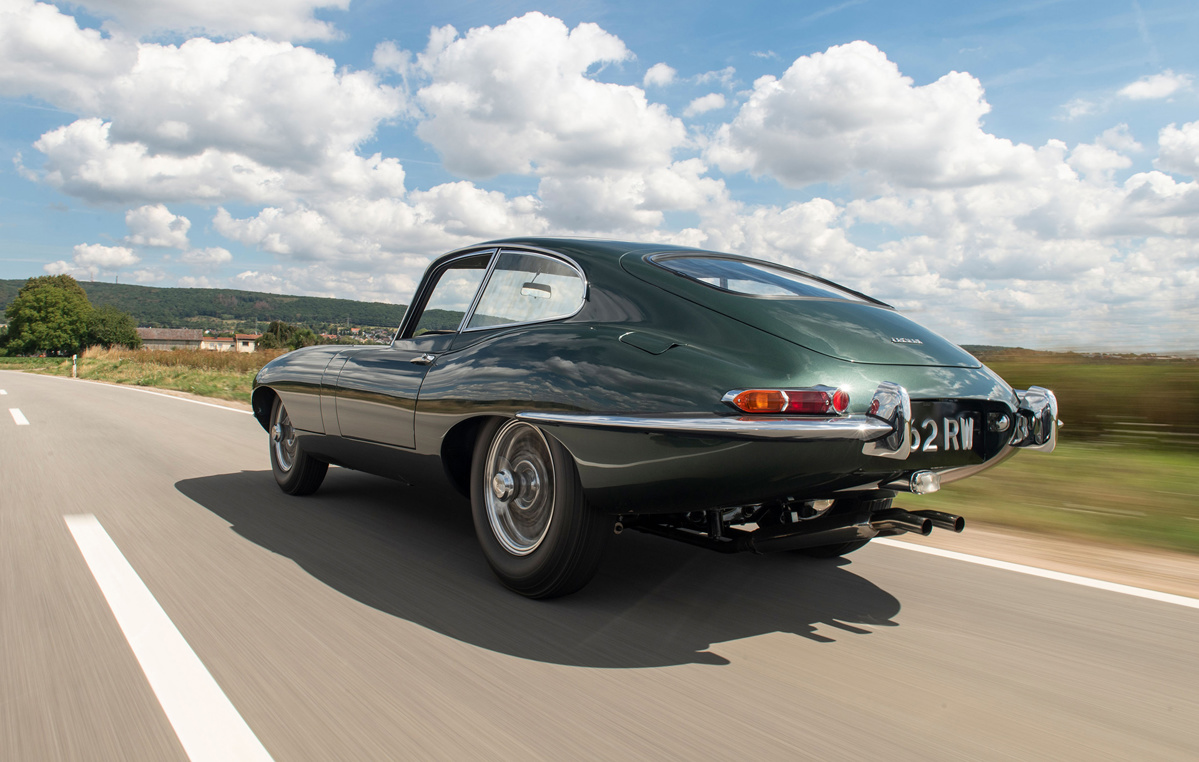 1961 Jaguar E-Type Series 1 3.8-Litre Fixed Head Coupé 'Factory Development'
Estimate: £395,000 - £495,000 GBP
We've already featured early examples, and even a prototype, but this 'Factory Development' Jaguar E-Type is perhaps even more pivotal to the history of automotive development than any other car on this list. Developed personally by legendary test driver Norman Dewis, this spectacular car still shows signs of E-Type evolution, from a revised ventilation system, to a new 3.07:1 gear ratio for long-distance touring. Worthy of close examination for anyone interested in Jaguar history.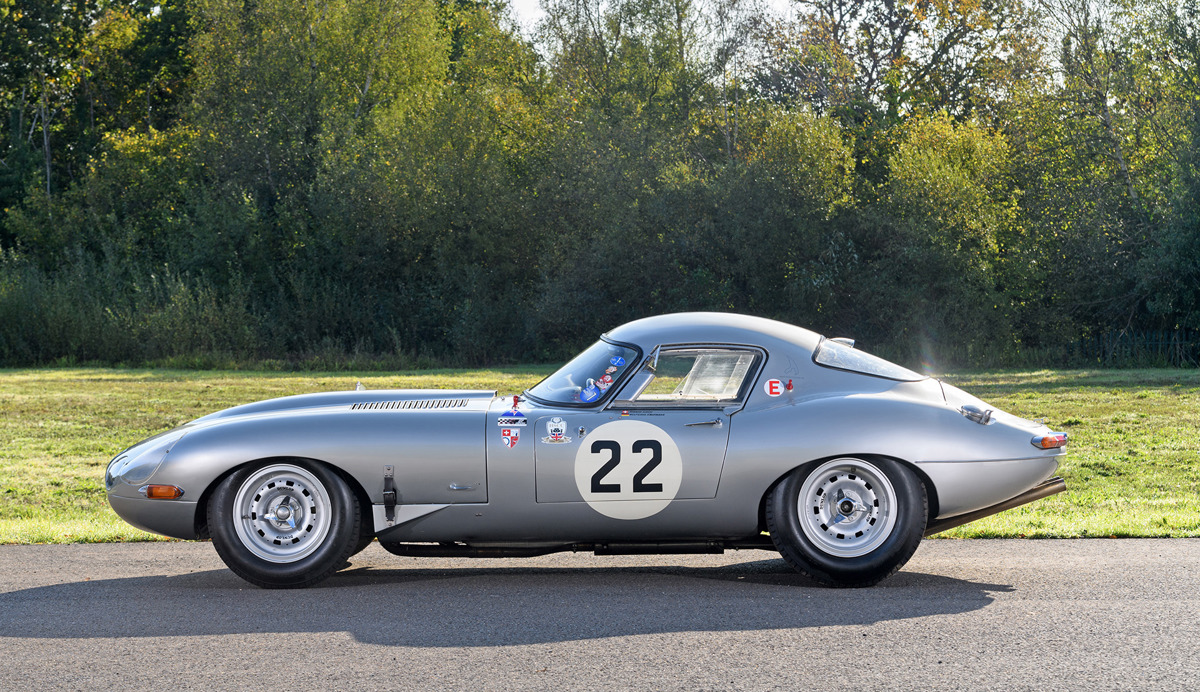 1962 Jaguar E-Type Low-Drag Coupé Recreation by RS Panels
Estimate: £220,000 - £250,000 GBP
Perhaps because of their extremely low build numbers, mid-century Jaguar race cars have been prime territory for both continuation and recreation cars. The E-Type Low-Drag Coupé shown here was originally delivered as a left-hand-drive 1962 Roadster with a 3.8L engine, before being transformed by RS Panels into a RHD race car. Powered by a Sigma Engineering race-spec engine, with a Croswait & Gardiner wide-angle cylinder head and dry sump, this circa-2018 build is accompanied by approval to race in vintage events from Le Mans Classic to the Spa Six Hours.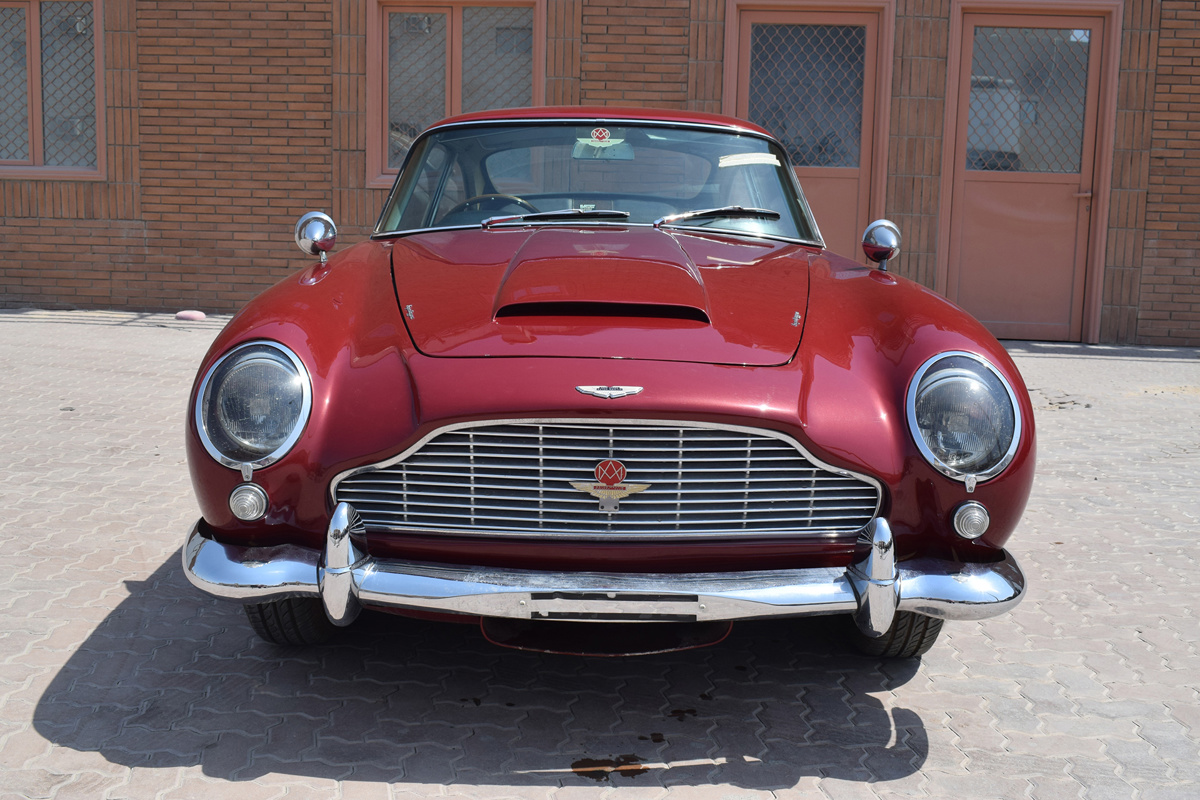 1963 Aston Martin DB4 Series V Vantage
Estimate: £375,000 - £425,000 GBP
The difference between a true Vantage and a merely upgraded DB4 with an SS-spec engine lies in one cosmetic detail: The chromed, fared-in headlamps. This may appear to be a minor detail, but the corresponding change in value (and rarity) is significant. Representing the first real Vantage model made by Aston Martin, this DB4 Series V is presented as an opportunity to pick up one of the brand's most pivotal models at a very reasonable estimate.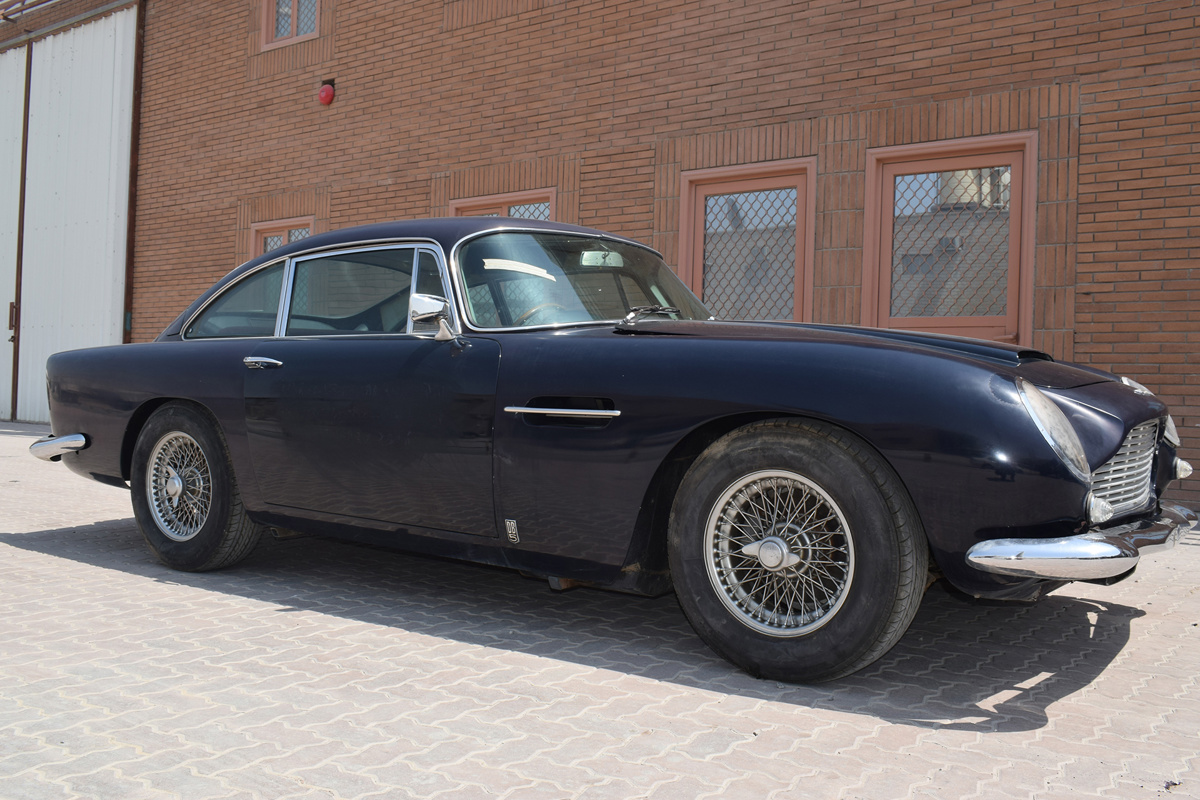 1965 Aston Martin DB5
Estimate: £375,000 - £425,000 GBP
After Aston Martin completed both the Series V DB4 and Vantage models we discussed previously, they moved on to making history yet again. This DB5 sports a shape recognizable to any fan of spy thrillers, but more than a mere movie prop, this thoroughly British grand tourer featured technological advancements such as a heated rear screen, Motorola radio, and a five-speed ZF manual gearbox. And when annoying onlookers inevitably inquire, "Hey, is that James Bond's car?" you can honestly reply, "Sorry, his was the chassis after mine."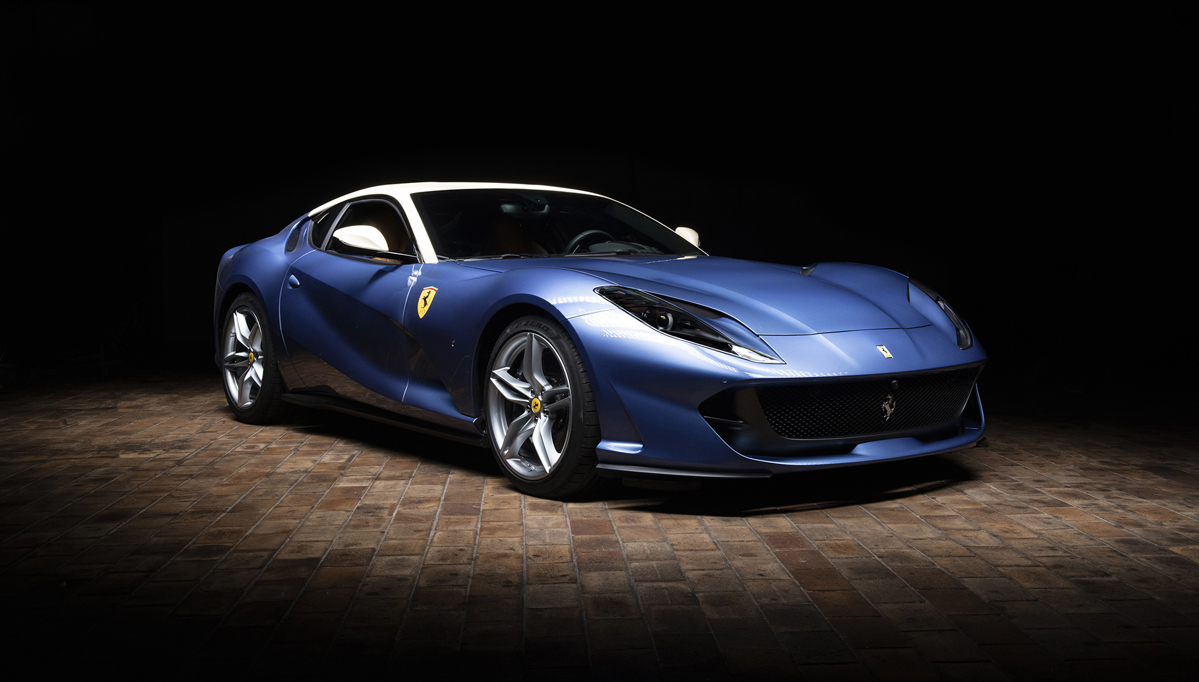 2019 Ferrari 812 Superfast "0719 SA"
Estimate: £245,000 - £300,000 GBP

 

|

 

Offered Without Reserve

 

We've saved two tailor-made Ferrari models for our grand finale: Bespoke Ferrari models are as much an exercise of research and history as a presentation of modern technology. As such, the color scheme of this special-order Superfast references a very special 1957 Ferrari 410 Superfast, chassis number 0719SA. The exquisite detailing (including 1950s-style vertical ribbed stitching on the Naturale leather seats) truly sets this Superfast apart.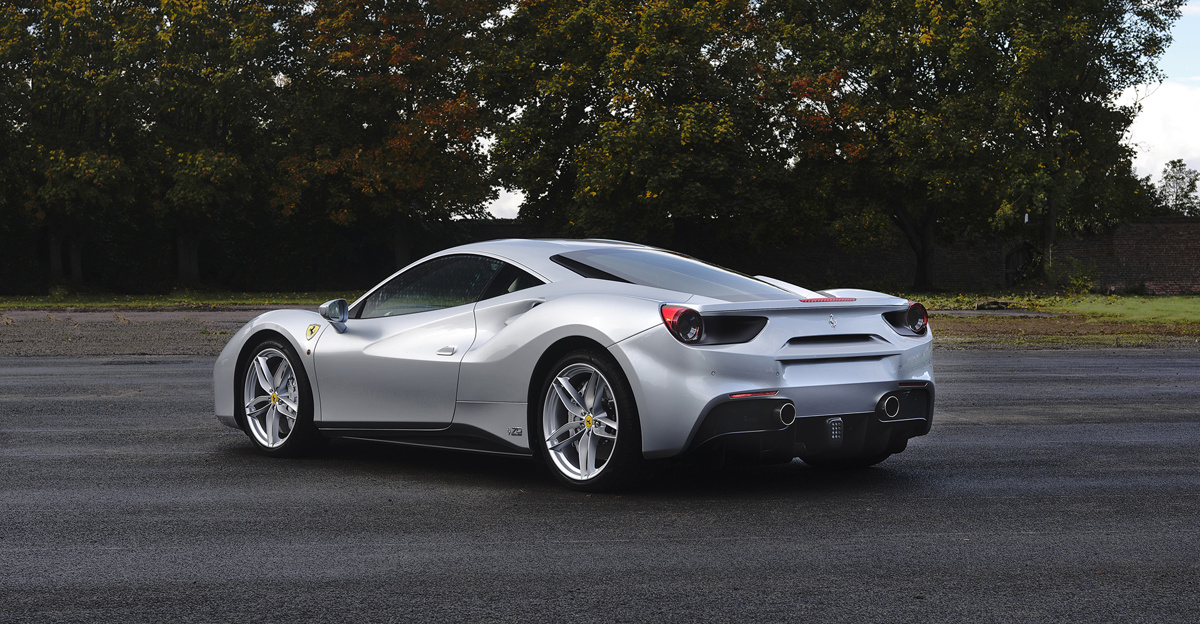 2018 Ferrari 488 GTB 70th Anniversary
Estimate: £210,000 - £240,000 GBP
After the grand procession leading out of Ferrari chief Luca di Montezemolo's wedding in 2000, he and his wife sped away in a one-off 360 Barchetta. "The Wedding Car," as it came to be known internally, was such a standout in Ferrari history that the storied brand chose to echo its subtle silver-over-white color scheme when celebrating the brand's 70th anniversary in 2017. A tasteful, modern interpretation of a truly unique Ferrari.