What makes an example "exceptional" is a topic worth pondering. In a world filled with ordinary choices, it can be easy to go along with the flow; picking a car that blends in. But in each category of car there exists an outlier; models that stand head-and-shoulders above their peers. Whether that entails a few extra coats of paint on its exterior, a history of celebrity provenance, or something far more significant—like a second engine—the following vehicles all represent notable exceptions to the rules. All are available at RM Sotheby's newest online-only auction, running from 19-28 February 2021: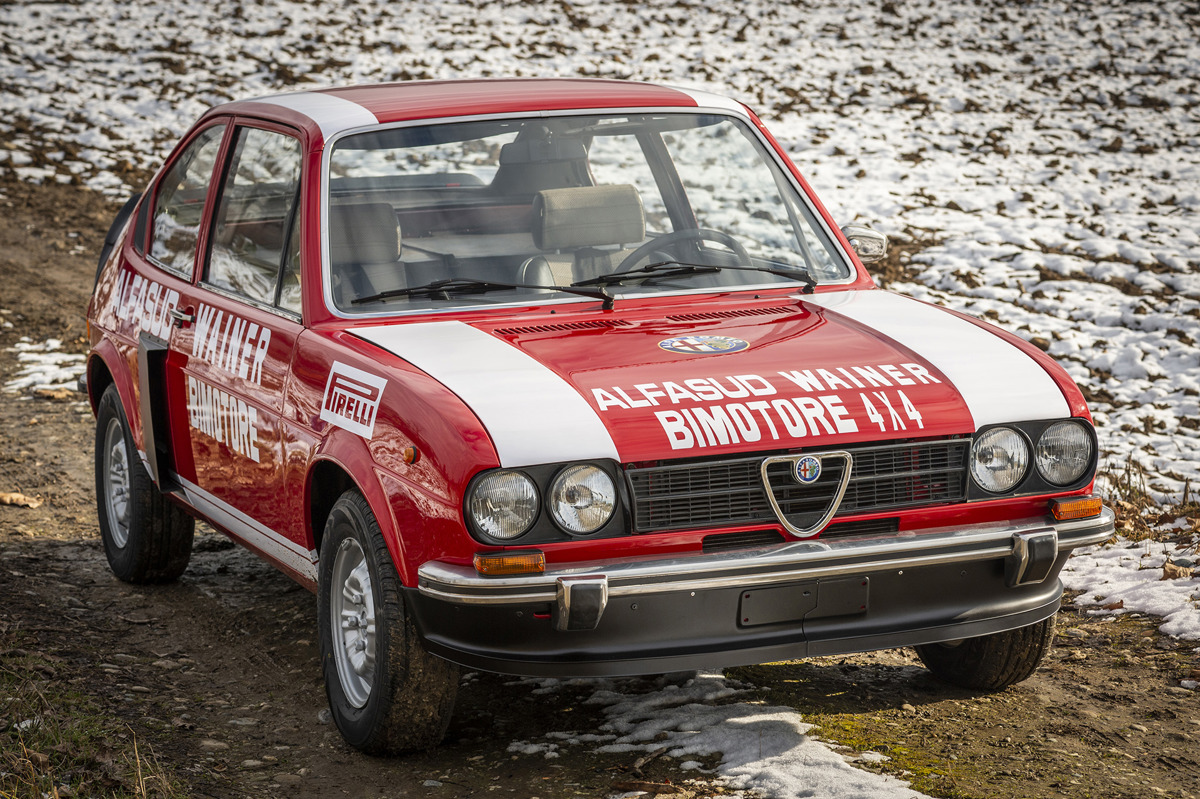 1974 Alfa Romeo Alfasud Ti Bimotore 4×4 Wainer
Estimate: €80,000 - €120,000 EUR
Beginning our list with a bang, this rarely seen Alfa Romeo packs not one, but two internal combustion engines—hence the 'Bimotore.' Like the Citroën 2CV Sahara, the dual powerplants in this Alfa Romeo drive all four wheels, producing a prodigious amount of torque and transforming this Alfa into a surprisingly capable off-road vehicle. The numerous modifications added by Alfa motorsport expert Gianfranco Mantovani (a.k.a. "Wainer") to operate two separate engines simultaneously in the same car nearly boggles the mind: Two starters to run and test each motor separately; two sets of instrumentation; two gearboxes controlled through one gear lever. The definition of exceptional.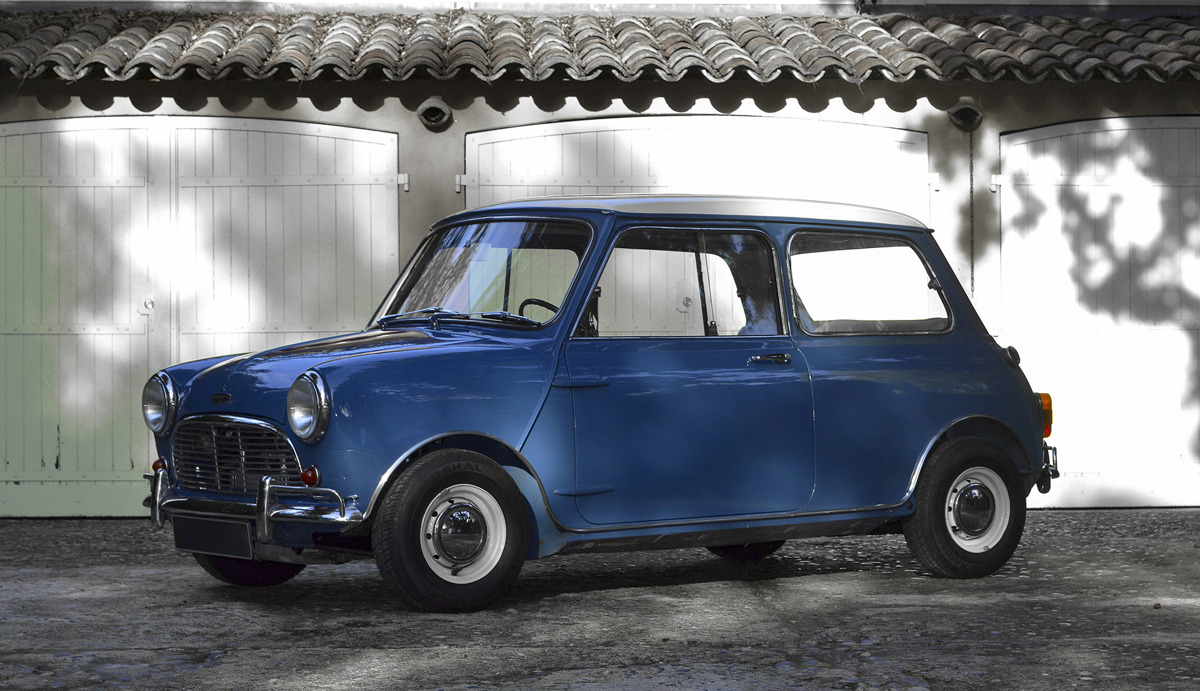 1966 Austin Mini Cooper S Mk 1
Estimate: €35,000 - €45,000 EUR
This Mk 1 Mini is an exceptional example, as much because of its Island Blue exterior over Old English White interior, the original color scheme optioned with the car. In keeping with the "island" theme, the first owner of this U.K.-built, U.S.A.-spec Mk 1 Mini was a resident of the only U.S. state surrounded completely by water: Hawaii. Shipped back to its home continent in 2014, it was acquired by the current consigner, who subsequently treated it to a full mechanical and cosmetic restoration. There are many Mini Coopers, but this one has led a pampered life.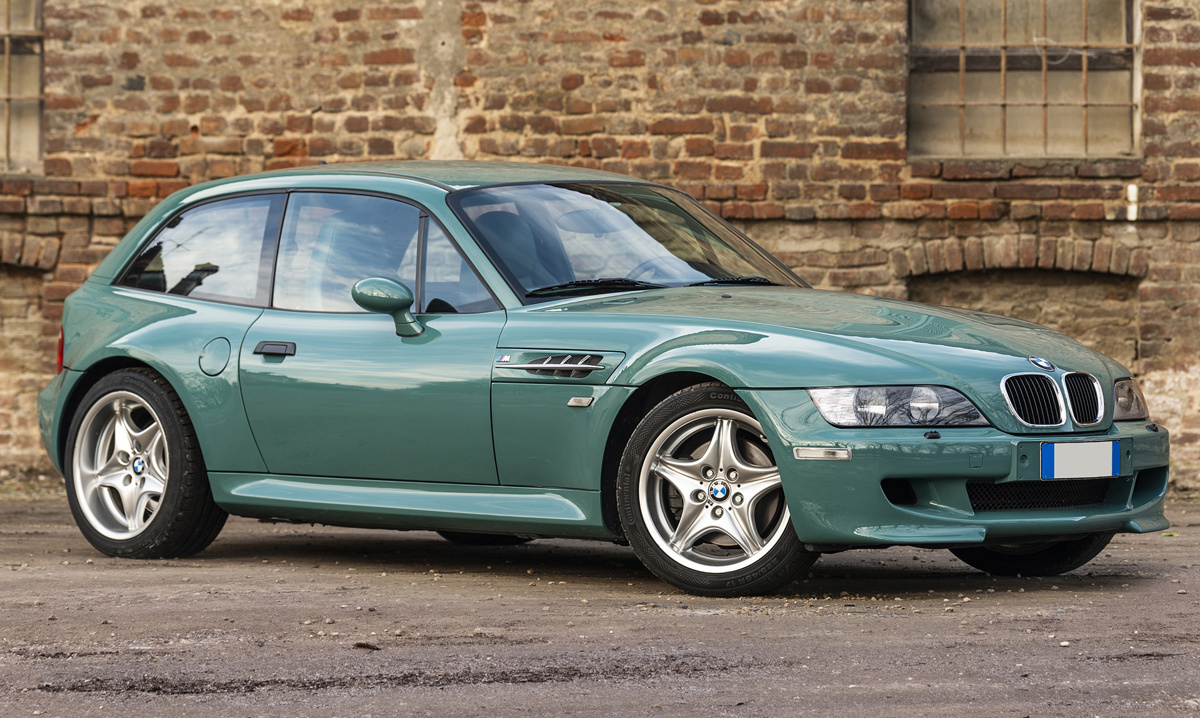 1998 BMW M Coupé
Estimate: €45,000 - €55,000 EUR
Another example that has followed a circuitous path, this late 20th century sports car has come to embody the BMW brand, even though it was built by Americans in the hills of northwest South Carolina. Saddled with an awkward nickname upon its debut; looked at sideways by purists who insisted that BMW cars built outside of Bavaria were not worthy of the badge, the M Coupé has only grown more desirable over time. Critics needed only minutes behind the wheel before they began to appreciate the increased structural stiffness and added practicality of the 'Clownshoe.' One of an estimated 89 M Coupé sports cars constructed in this color combination—Evergreen with a two-tone Evergreen-and-black Napa leather interior—this example is even more rare for its 'Sunroof Delete' option. Finally coming into its own, the M Coupé is looking even better with age.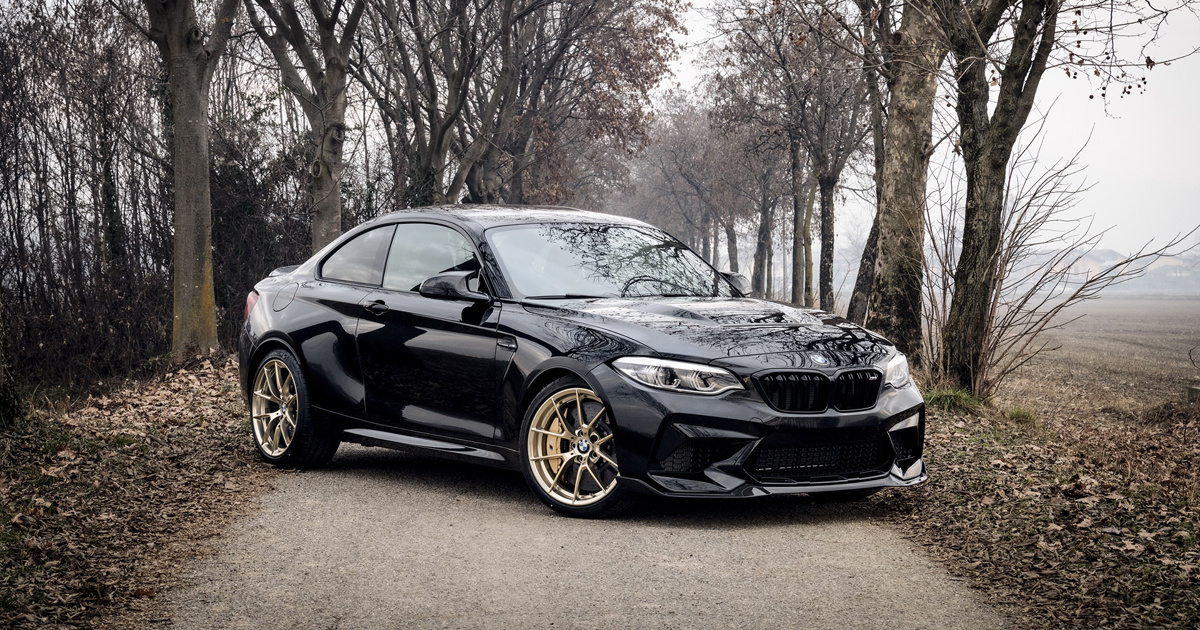 2020 BMW M2 CS
Estimate: 

€75,000 - €110,000 EUR

 

The undisputed rebuttal to those who insist the BMW brand has abandoned its performance credentials, the M2 CS is the M Performance division's modern interpretation of a classic formula: A small car paired with a souped-up powerplant. In this case, the engine in question was the same as its big brother, the F82-generation M4—a twin-turbocharged, 3.0-litre inline six-cylinder unit, sending a reported 450 horsepower to the rear wheels. With BMW's next M2 rumored to be front-wheel drive, this performance-oriented driving machine looks to be "ultimate" in more ways than one.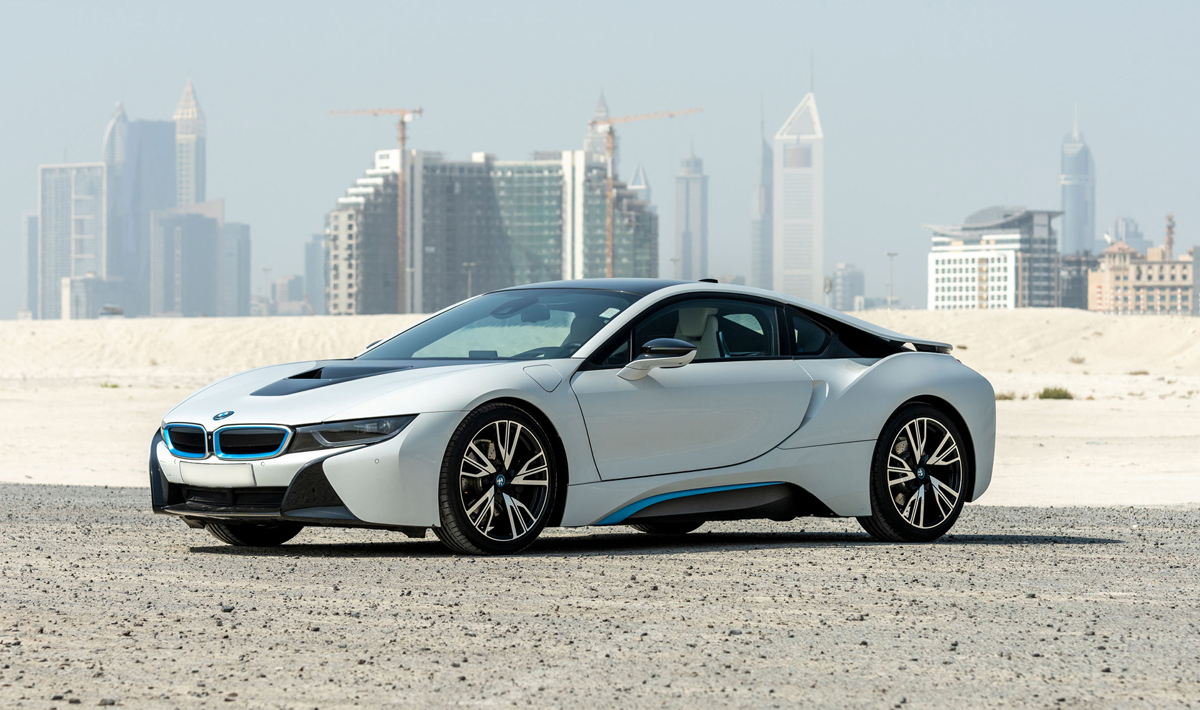 2014 BMW i8 Coupé "Ex-Diego Maradona"
Estimate: €60,000 - €80,000 EUR
 

|

 

Offered Without Reserve

 

The third in our trio of exceptional automobiles from BMW, this i8 Coupé is so different from the M Coupé we covered earlier that it might as well be the product of a different manufacturer entirely. In fact, that was more-or-less what BMW decided in February, 2011, when they confirmed the launch of "BMW i" as a distinct sub-brand to make and market future-forward vehicles with alternative powertrains. The sub-brand received its own set of designers and used a separate palate of materials and innovative build processes unique not just within BMW, but so innovative that rivals are still playing catch-up. The dramatic shape of this i8 Coupé, not far removed from the concept car on which it was based, appealed to at least one outsized icon: Argentinian football legend, Diego Maradona, who previously owned this very example.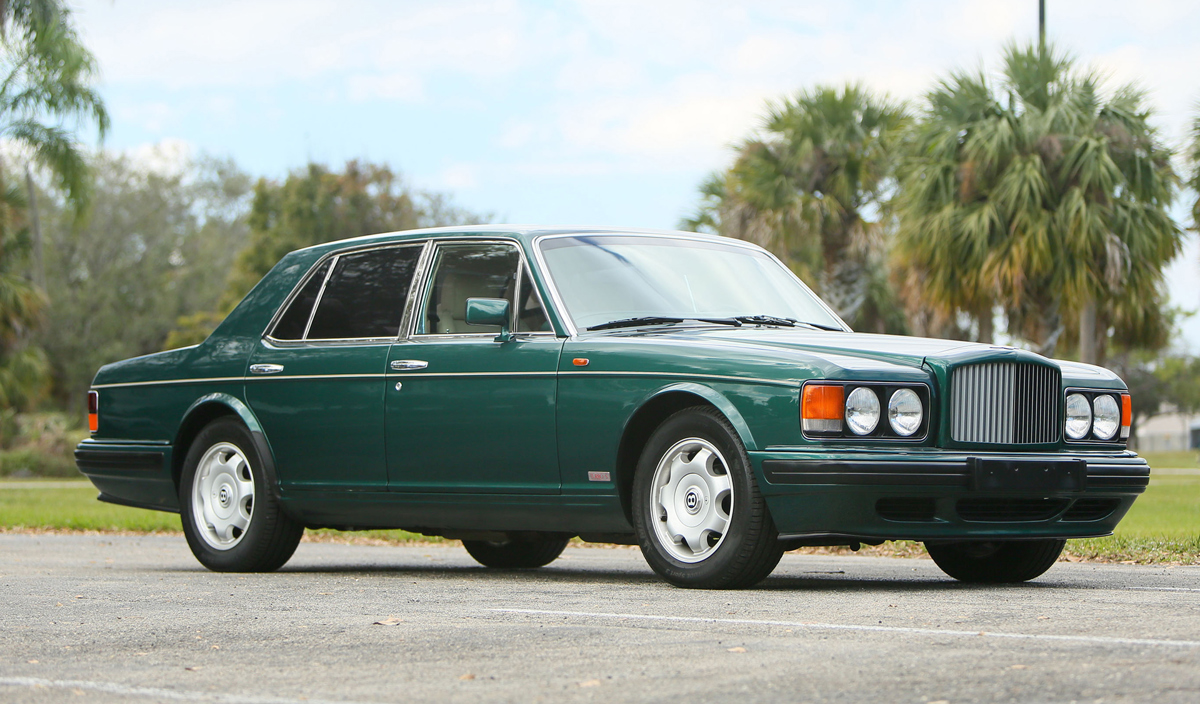 1995 Bentley Turbo S
Estimate: $55,000 - $65,000 USD
Sometimes, an example can be exceptional with the alteration of only one letter. Though this 1995 Bentley Turbo S may resemble the venerable Turbo R, it instead is a one-year-only model, specifically made for the European, Middle Eastern, and Asian markets. Though Bentley initially estimated demand for the extra-stout Turbo S to total 100, the market for super-saloon cars in the mid-1990s was not as strong as anticipated; this example is believed to be but one of a mere sixty Turbo S chassis completed by Bentley in 1995. Wearing a lovely shade of Sherwood Mica with an interior featuring chairs upholstered in Sandstone leather sitting on contrasting Spruce carpets, this chassis was dispatched to Germany and sold from Bentley of Munich, nearly next door to BMW headquarters. An uncommon yet undeniably inspired choice.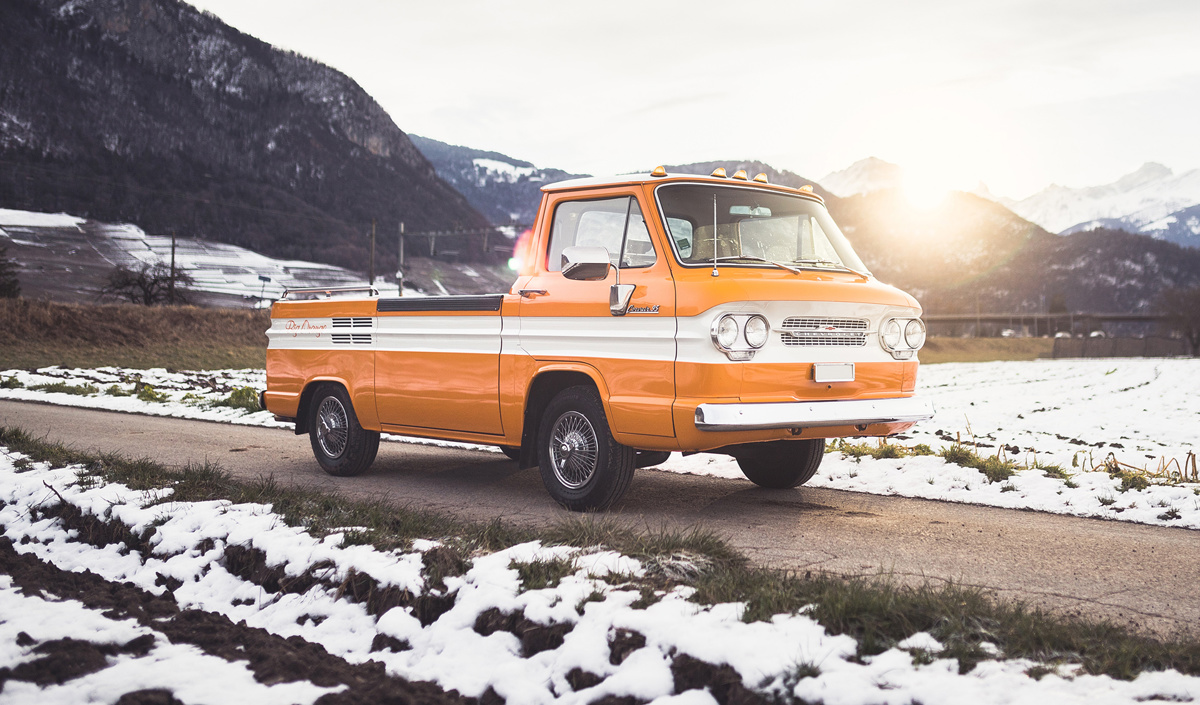 1962 Chevrolet Corvair 95 Rampside
Estimate: €35,000 - €40,000 EUR
Another 'Connecticut Yankee in King Arthur's Court,' this low-production American utility vehicle is likely to be one of a very small number currently kept in Switzerland. In the early 1960s, General Motors could credibly claim to be an engineering-driven firm, with Ed Cole rising in the ranks from Chief Engineer of Chevrolet in 1952 to head up all of GM's international car and truck divisions nine years later. The inspiration for the Corvair's air-cooled, rear-engine layout was undoubtedly European. But instead of a rear-engine, air-cooled format driving a sports car in two sizes, or (at that time) three types of people's car, the Corvair came in four separate varieties: A multi-purpose van variant named after one of America's most treasured resorts, a sporting coupe and open-top named after Italy's oldest racetrack, a station wagon named the "Lakewood," and two flavors of pickup truck, named for their tailgate configuration: "Loadside" and "Rampside." Recently restored in America, this "Rampside" example retains all the in-period practicality and forward-thinking features that Ed Cole engineered into every Corvair.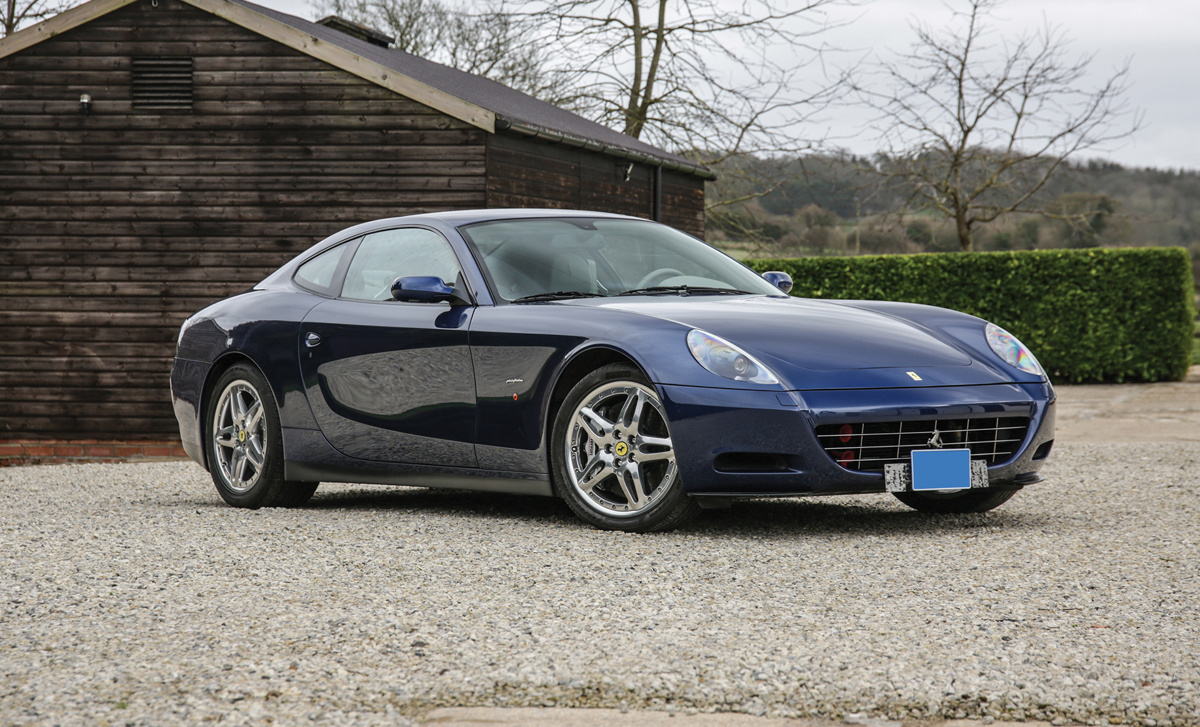 2007 Ferrari 612 Scaglietti
Estimate: €70,000 - €90,000 EUR
We do not have to stretch to imagine what the future holds for any Ferrari lucky enough to be displayed by the brand at an international auto show—values for the few examples worthy enough to be shown on stage beneath the prancing horse logo have historically been higher than their regular production counterparts. This 2007 Ferrari 612 Scaglietti example was on-stage at the Paris Motor Show in 2006. Looking over the fine features on this example, it is easy to see why—from the Daytona-style stitching on all four seats to the color-matched headlights, painted Blu Tour de France to blend seamlessly with the body. With Ferrari having not yet succumbed to the appeal of making a Sport Utility Vehicle, this four-seat Scaglietti was the brand's most practical choice then and still stands as a supremely tasteful selection today.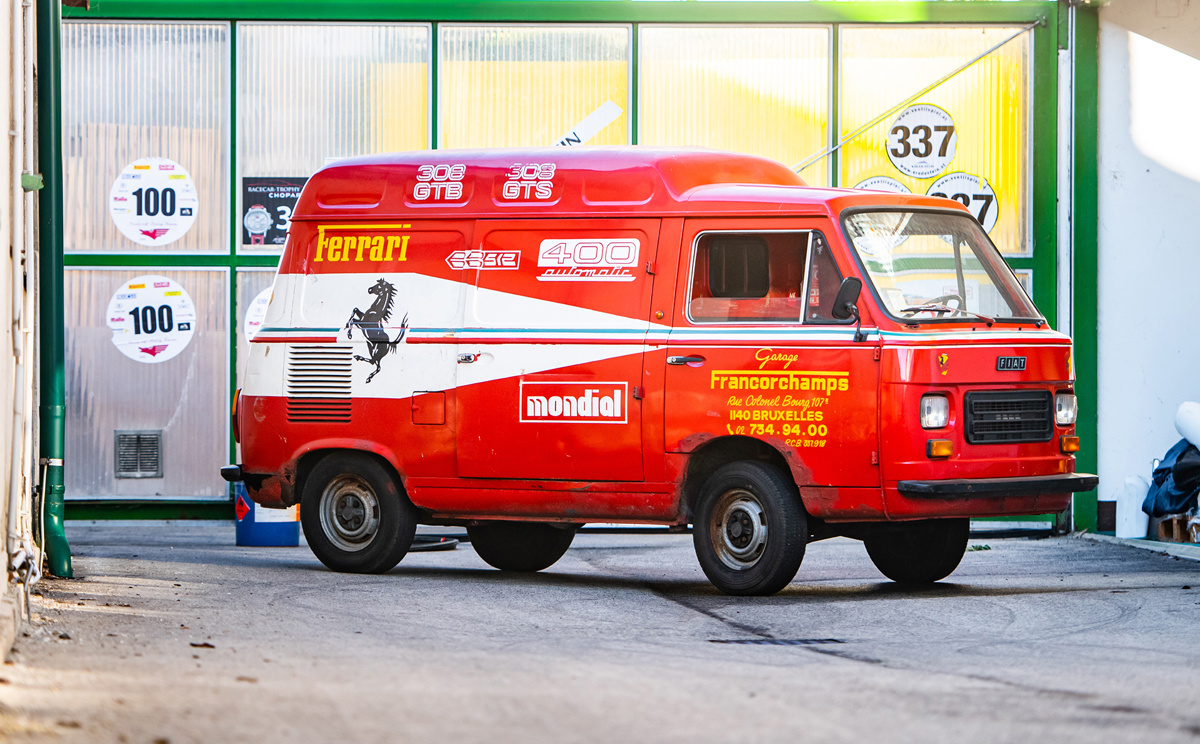 1978 Fiat 900T "Garage Francorchamps" Service Van
Estimate: €20,000 - €25,000 EUR
 

|

 

Offered Without Reserve

 

Another unmistakable icon from the world of Ferrari, this van was put to work by Jacques Swaters and the rest of the Belgium-based team at Garage Francorchamps in the late 1970s. Well-known for both his driving skills in the 1950s and his talents at team management thereafter, Swaters was also designated as the main Ferrari distributor in Belgium, a position which allowed him to accumulate an astounding collection of memorabilia and ephemera all relating to the prancing horse brand, which earned the nickname "The Bunker." Hand-painted with logos showcasing every significant Ferrari model at the time, this Fiat 900T Service Van has no doubt shuttled some legendary engines, components, and drivers in its time. Perfect for the Ferrari fan who has everything and a genuine piece of Belgian motorsport history.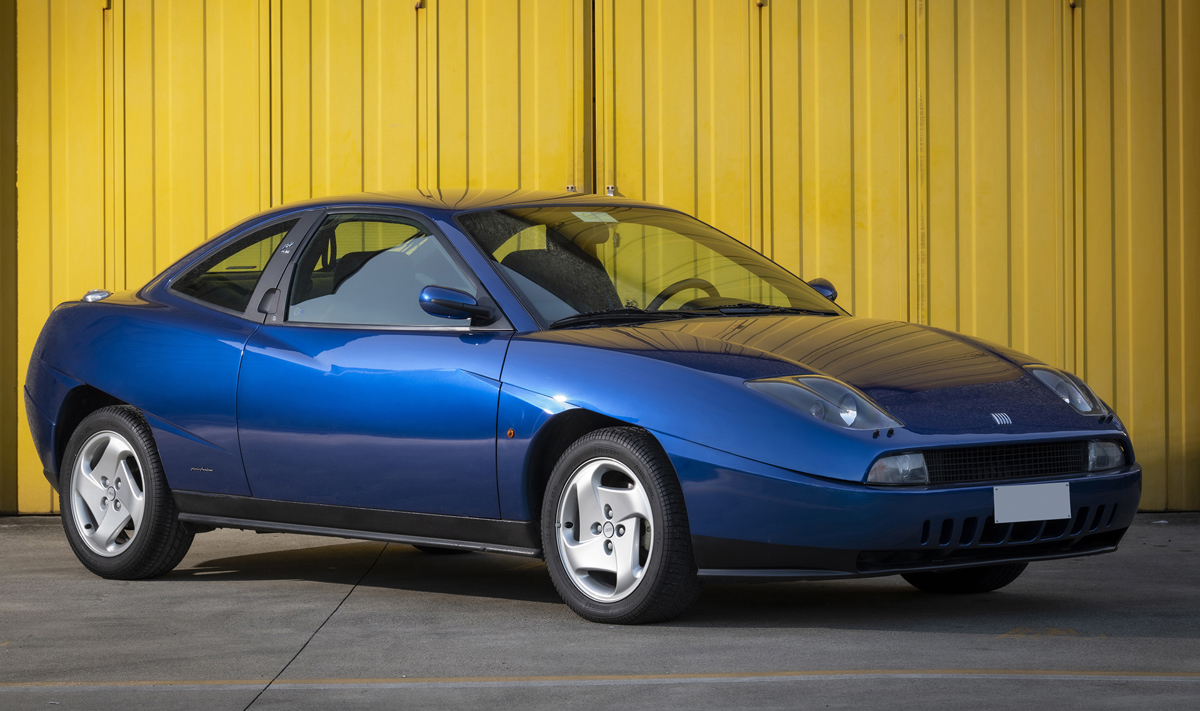 1995 Fiat Coupé 2.0 16V Turbo
Estimate: 

€15,000 - €20,000 EUR |

 

Offered Without Reserve

 

An unlikely collision of circumstances occurred to produce this stylish Italian Coupé. First, a collaboration between Cadillac and Pininfarina fell through; meager sales of the Allante meant that Pininfarina's plant in San Giorgio was underutilized, opening the door for Fiat to create a sports car on their Type Two platform. A design competition was held, between Fiat's in-house team, led by a then-relatively unknown American designer named Chris Bangle, and the vaunted Pininfarina group. Bangle's proposal was nearly post-modern in its shape, communicating classic sports car cues through a thoroughly modern form. Bangle brought his revolutionary take on design to BMW shortly afterwards, but for many, this Fiat remains his best effort. And with this example showing fewer than 2,000 km from new, this Fiat is genuinely "fresh to market."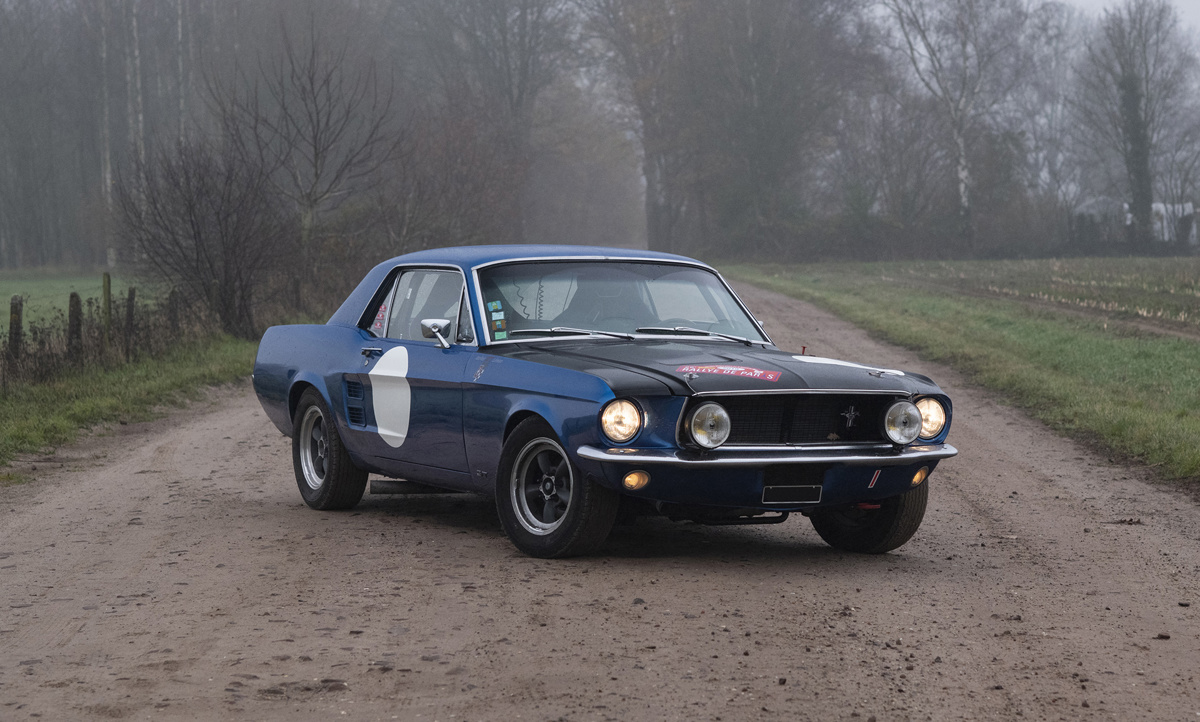 1967 Ford Mustang Coupé
Estimate: 

€50,000 - €75,000 EUR

 

|

 

Offered Without Reserve

 

Another cross-cultural automobile, the Ford Mustang made waves around the world when it was announced in April 1964. A little over a year later, the Mustang was the beneficiary of an external refresh and an internal expansion—its interior, trunk space, and engine compartment were all expanded for 1967. This facelift must have appealed to the France-based Lattice family, who took over ownership of this handsome Brittany Blue Coupé in 1967. But the story of this 'stang did not stop there, with a bevy of competition-spec components added just before the millennium. Preparing this Mustang for historic racing required the inclusion of a fuel cell, chassis strengthening via the addition of a roll bar, racing seats, and a safety-conscious fire suppression kit. This powerful pony car is proof that, for performance cars at least, true beauty lies beneath the skin.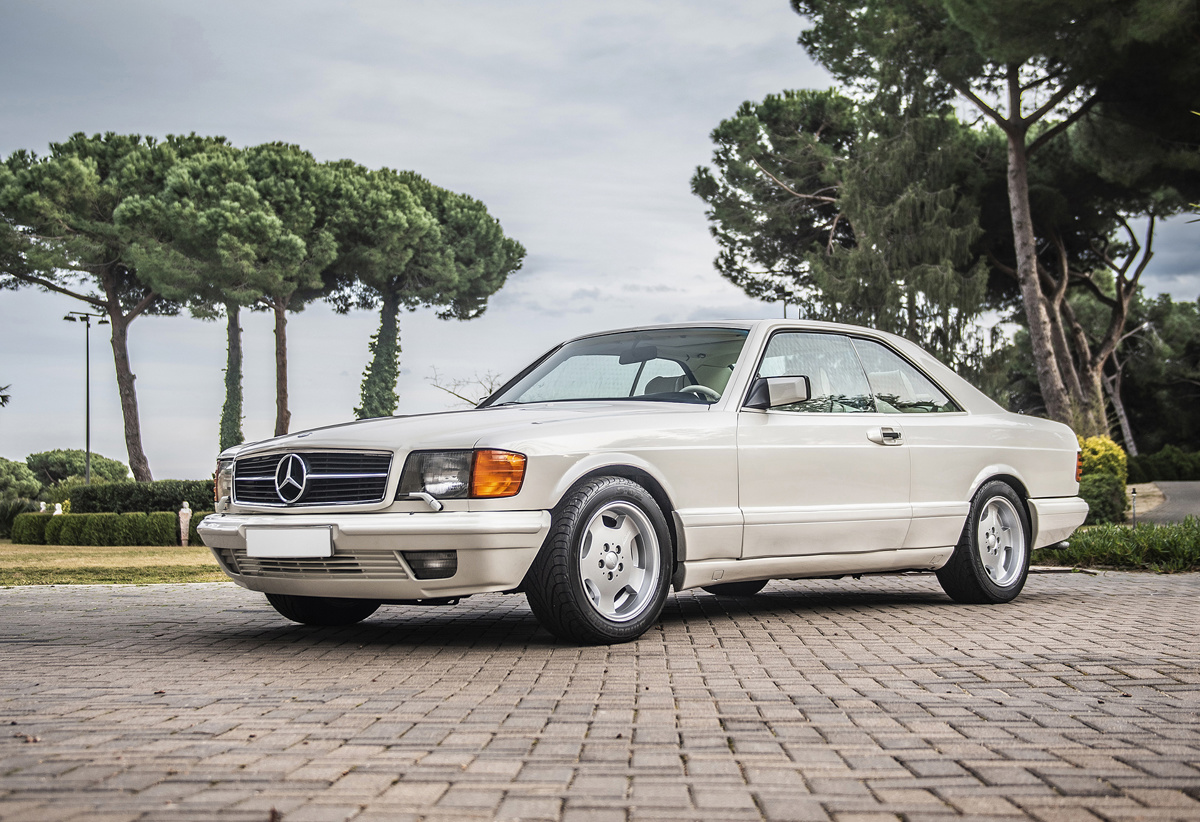 1984 Mercedes-Benz 500 SEC
Estimate: 

€30,000 - €32,000 EUR

 

|

 

Offered Without Reserve

 

Oftentimes, period-correct accessories are what sets any single automobile apart from its peers. This mid-1980s Mercedes-Benz sports perhaps the most evocative accessories from the decade, courtesy of Stuttgart-based Gemballa. The most immediately eye-catching addition is a striking steering wheel, sporting nearly as many buttons as an eighties arcade game, and a white leather color scheme to match the 500 SEC's interior and gauges. Perhaps not immediately visible to outsiders, the other Gemballa accessory is perhaps even more impressive in its practicality: A cooler with a flip-out cupholder, perfectly sized for sparkling beverages. An exceptional environment for a picnic.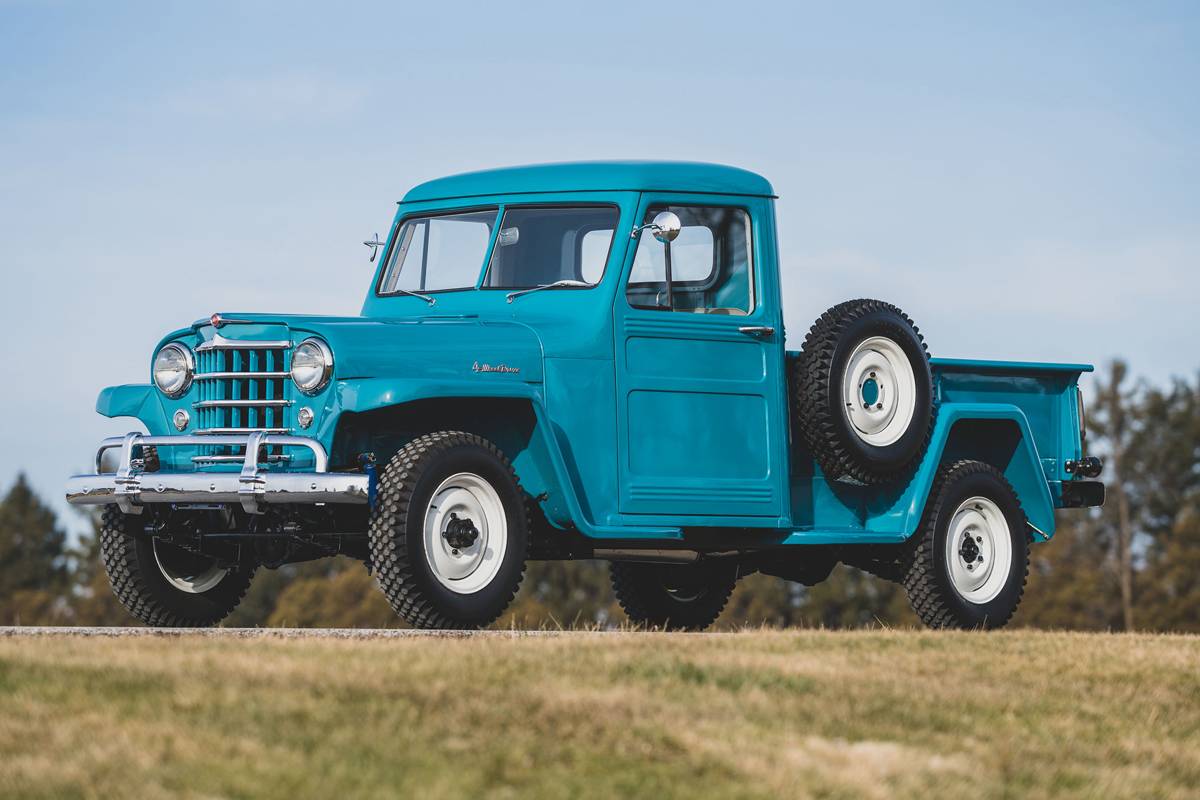 1951 Willys 4-73 4-Wheel Drive Pickup
Estimate: $35,000 - $45,000 USD
As anyone who has driven one of these mid-century Willys Pickups can attest, when they are running at their best, the feeling of security telegraphed from the stout chassis while on the road allows the driver sufficient confidence to venture confidently off-piste. With its 4-wheel-drive system and relatively torquey 4-cylinder "Hurricane" motor, rebuilt and balanced in 2013, this Willys has enough performance to be used in a similarly confident manner off-road today. With a full internal and external cosmetic restoration completed as recently as 2018, the next owner of this handsome mid-century Pickup can decide whether to use it as a practical weekday work truck or a pampered Sunday driver.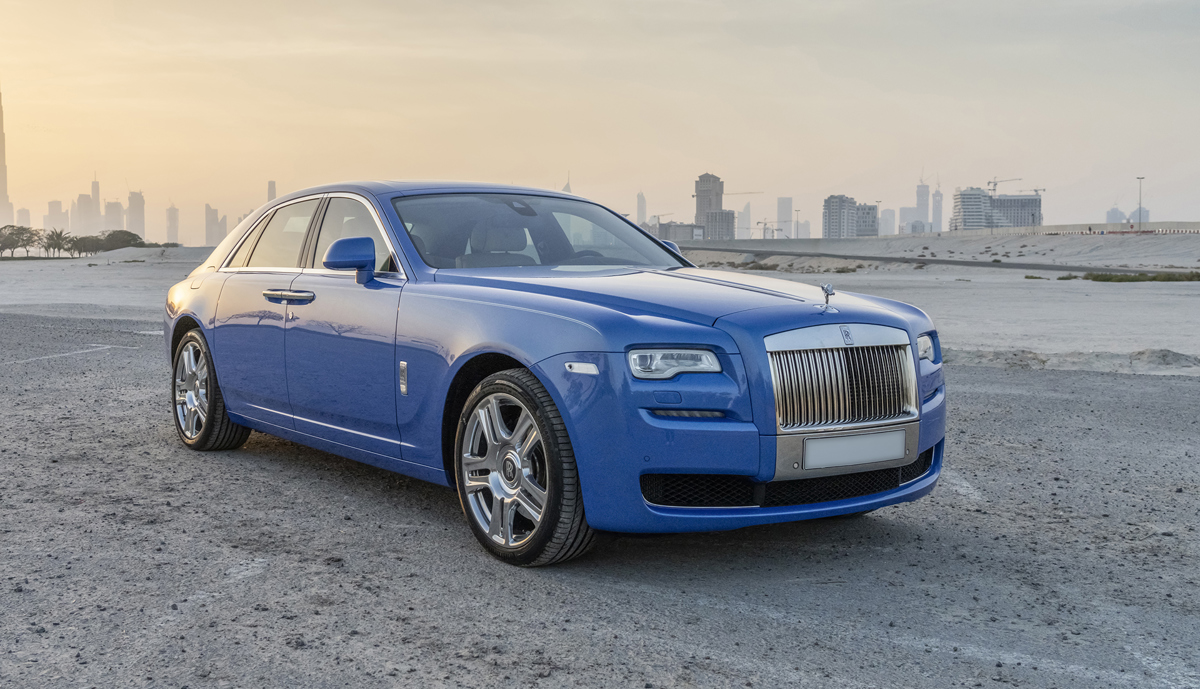 2016 Rolls-Royce Ghost "Ex-Diego Maradona"
Estimate: 

€120,000 - €150,000 EUR

 

|

 

Offered Without Reserve

 

The final lot on our list is the second automobile formerly owned by legendary football star Diego Maradona. The set of photographs capturing this desirable second-series Ghost are worth viewing in full, if only to appreciate the breathtaking interior, trimmed in Tuscan Ash Bur veneer with contrasting Seashell and Fleet Blue interior, possibly in a slightly less-than-subtle nod to the colors of the Argentinian flag. Maradona's specifications were more than just aesthetic; the options list on this Ghost also include the desirable top-view camera system, panorama sunroof, and visible exhaust tips finished in chrome. Personalization and provenance, then, make this example exceptional. Together with its peers on this list, RM Sotheby's first Open Roads auction of 2021 sets a new standard for online offerings: Exceptional only.