Few true legends remain unheralded in the world of classic cars. Names like Veyron, Chiron, and Balboni were famous as test drivers for Bugatti and Lamborghini before they were honored with their own nameplates. While the name of Norman Dewis has not yet graced a special edition Jaguar sports car, the contributions Dewis made over three decades of driving are no less significant to the brand's history.
Don't get me wrong—in the UK, Dewis is a household name. In collaboration with Dunlop, Dewis's testing acumen was critical in developing the disc brake. Fans of the BBC's Top Gear will recall Rory Reid's recent attempt to equal one of Dewis's most epic adventures—an 11-hour marathon driving from Jaguar's headquarters in Coventry to the 1961 Geneva Motor Show in one of the earliest E-Types ever made, a testament to both Dewis's endurance and the thorough testing and development that went into making what was then (and still arguably is today) Jaguar's signature sports car.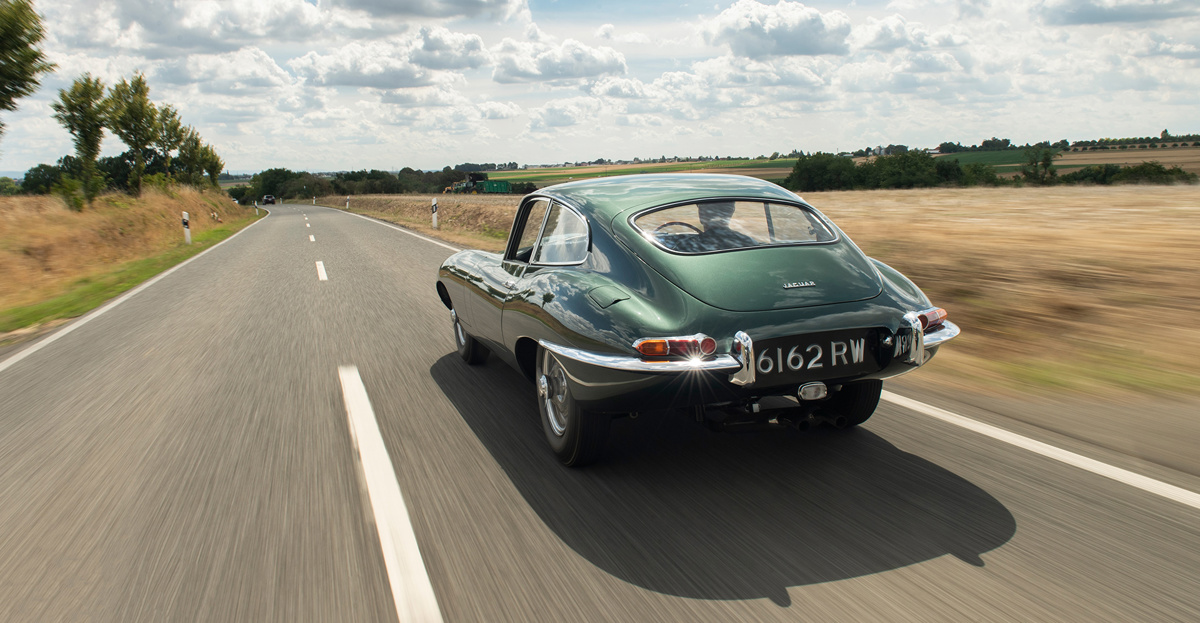 1961 Jaguar E-Type Series 1 3.8-Litre Fixed Head Coupé 'Factory Development'
Estimate: £395,000 - £495,000 GBP
At least according to one fascinating, long-form interview, recorded shortly before his death in 2019 at age 98, Dewis recalls arriving in Geneva after an 11-hour sprint just in time for the show, climbing out of the brand-new E-Type amid a throng of press and onlookers and ran into Sir William Lyons, who simply said, "I knew you'd do it, Dewis." Exhausted from his journey, Dewis was hoping for a hotel, only to be sent out to do demonstration runs in the E-Type to quell the queue of people who wanted a ride.
As Dewis describes it, "So we were taking them up this hill, over the top. We could just about pull 135 [mph]," when a man approached with a stopwatch. Though the timing was unofficial, the bystander said, "Mr. Dewis, you're the quickest up the hill… you're quicker than the Merc, quicker than the Ferraris." Dewis continued, "The Mercedes guys heard it, so the next thing is, they're going quicker. The Ferrari boys, they're going quicker. It finishes up, we're going up quick, quick, quick. And no thought to the poor passenger we're supposed to be demonstrating the car too!"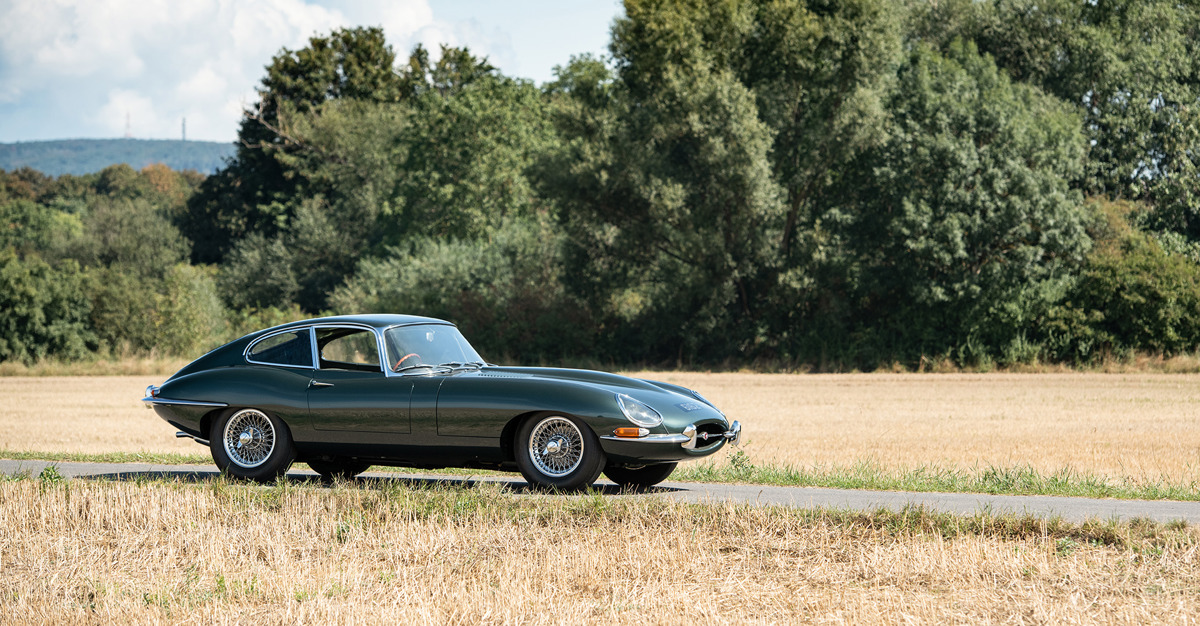 It was there that Dewis encountered Enzo Ferrari, who strolled up with a cadre of Ferrari engineers and famously congratulated Dewis and Jaguar: "What a truly beautiful car, it must be the most beautiful car in the world! But you know, it has one fault? It does not have a Ferrari badge on it!" At the end of the week of demonstrating in the open-top E-Type, Dewis was still quickest up the hill.
Back in Coventry after the high of Geneva, Dewis set about refining the E-Type. "Testing, testing, testing," was Dewis's personal credo, "you can always do more testing." Dewis's job was to make certain the newest Jaguar sports car carried on the legacy of the C-Type and D-Type race cars that came before it. Evidence of this spirit of continuous improvement still exists in the earliest development E-Types, like 6162 RW, the tenth production coupe built.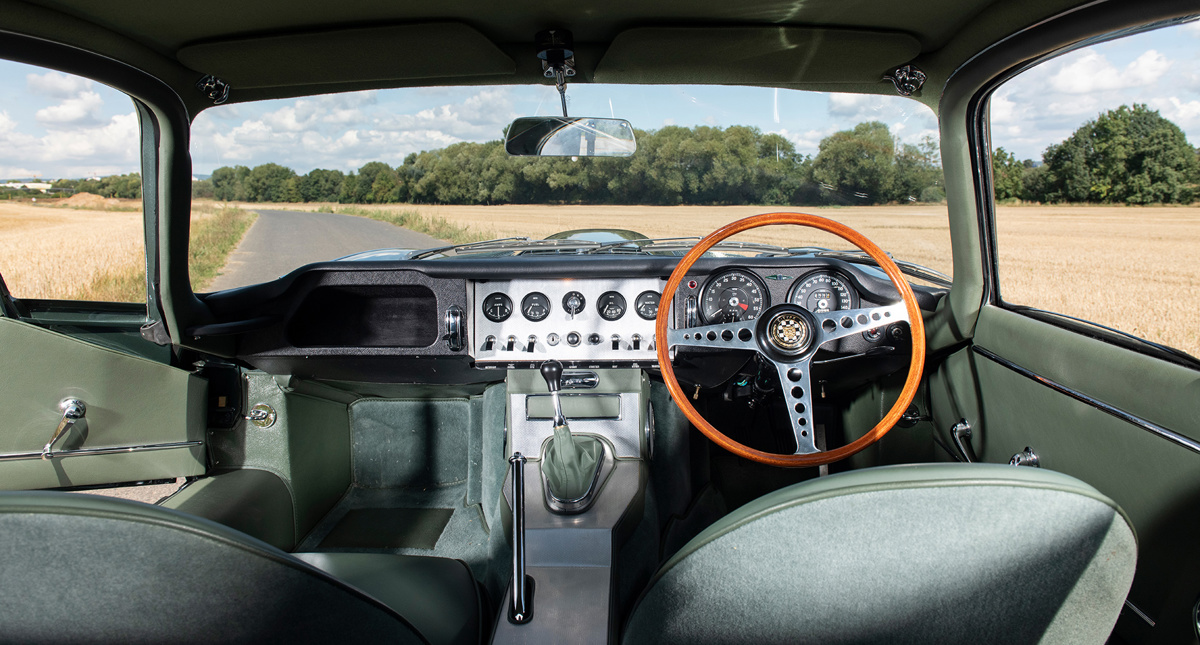 Retained by Jaguar as one of three press and development vehicles, this E-Type acted as both a demonstrator for motoring journalists and a testbed for ideas as the production version came into focus. According to 6162 RW's description, "Amongst the adaptations made by the Jaguar engineers in-period and retained on the car today is a split-level floor, which was lowered on the right-hand side but remained as-built on the left. Inside, the innovative alterations continued with revised ventilation to divert heat from the engine away from the occupants, a revised 3.07:1 gear ratio for better long-distance touring, as well as new seats to suit taller drivers, repositioned pedals, and a recessed rear bulkhead." Once its development days were through, 6162 RW was put through its paces by period motoring journalists, leading to this epic photo spread in Germany's Auto Motor und Sport: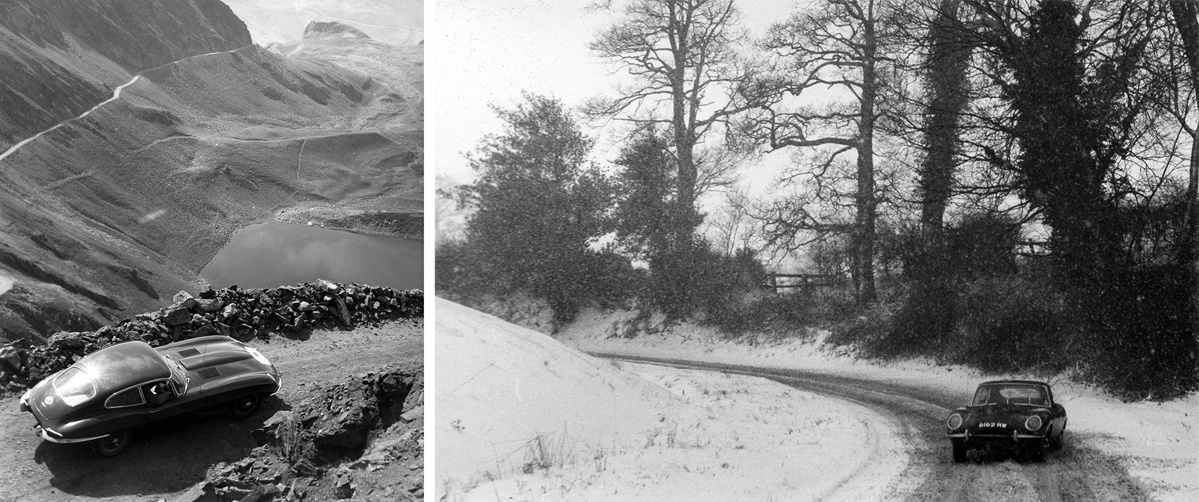 Recently the beneficiary of a ground-up, no-expense-spared restoration, 6162 RW, is perhaps the ideal example for those who want to experience a true piece of Jaguar history as if it just left the factory fresh this morning with a legend like Norman Dewis at the wheel.
This fine Jaguar is the first of several highlights we'll explore from RM Sotheby's upcoming auction in London on 31 October, in conjunction with the London to Brighton Veteran Car Run. Tune in next week for another spectacular sports car with a thoroughly British pedigree.