Reviving the spirit (as well as revving the engine) of the Motor City seems slightly less necessary these days than it did during the turn of the 21st century. With a renewed emphasis on performance appearing across all domestic brands today, Detroit's "Big Three" automakers have been producing some of their best work at the dawn of the 2020s. Additional interest in American-made sports cars only increased after the release of Ford vs. Ferrari, so it can be tough to remember how much of a gamble it was for Ford to greenlight the retro-inspired, first-generation Ford GT in honor of the company's centenary in 2002.
We've covered the story of the Ford GT before on the blog, but the example we have today is even more important to the history of the most iconic American supercar of all time. The Ford GT felt so much a hometown hero that we decided to feature several other significant American cars, all "imported from Detroit," and all available at RM Sotheby's upcoming Online Only: Open Roads, Fall auction, which opens for bidding on 11 November: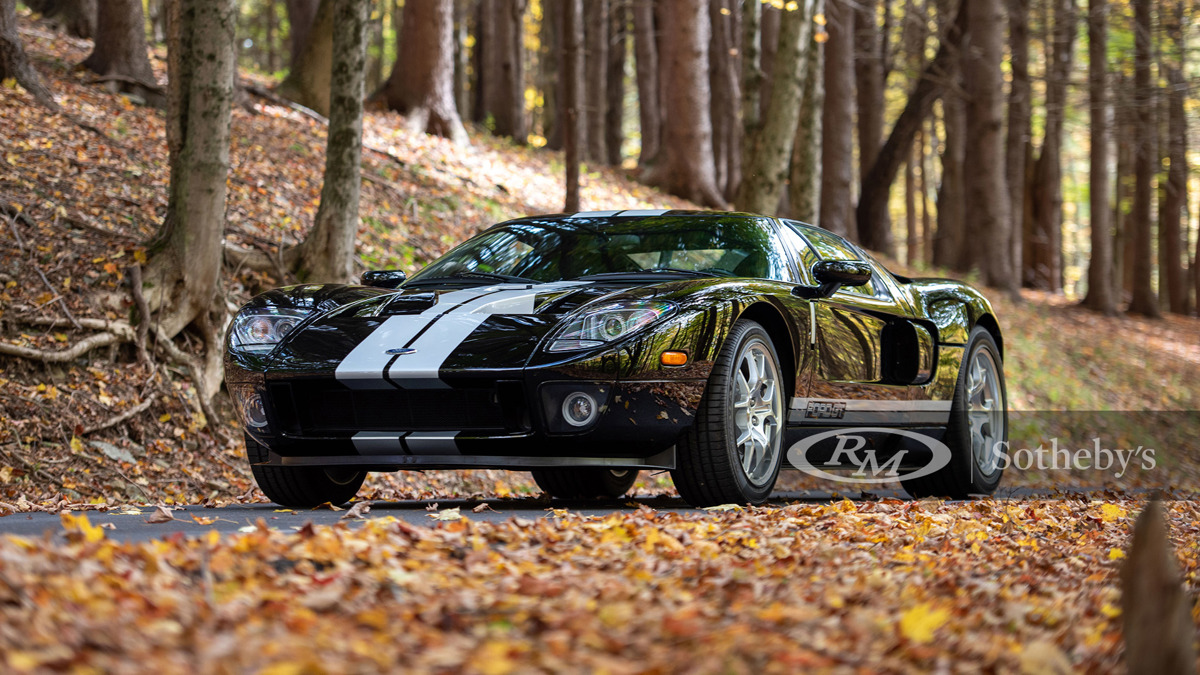 2005 Ford GT
Estimate: $500,000 - $600,000
As with many desirable development vehicles, Ford Motor Co. was known to retain the first nine chassis numbers for internal owners, either employees themselves or those deemed important to the company. This example, "chassis no. 02," was offered originally to Mr. Michael Dingman, the renowned corporate dealmaker and a long-standing member of Ford's Board of Directors, who was also well-known in the vintage car world for his meticulously maintained, museum-like collection of American cars paired with period neon signs. A highly desirable "four-option" example showing fewer than 250 miles from new, chassis no. 02 is likely the lowest VIN number Ford GT that will ever be available to the public. An undeniable piece of Detroit history.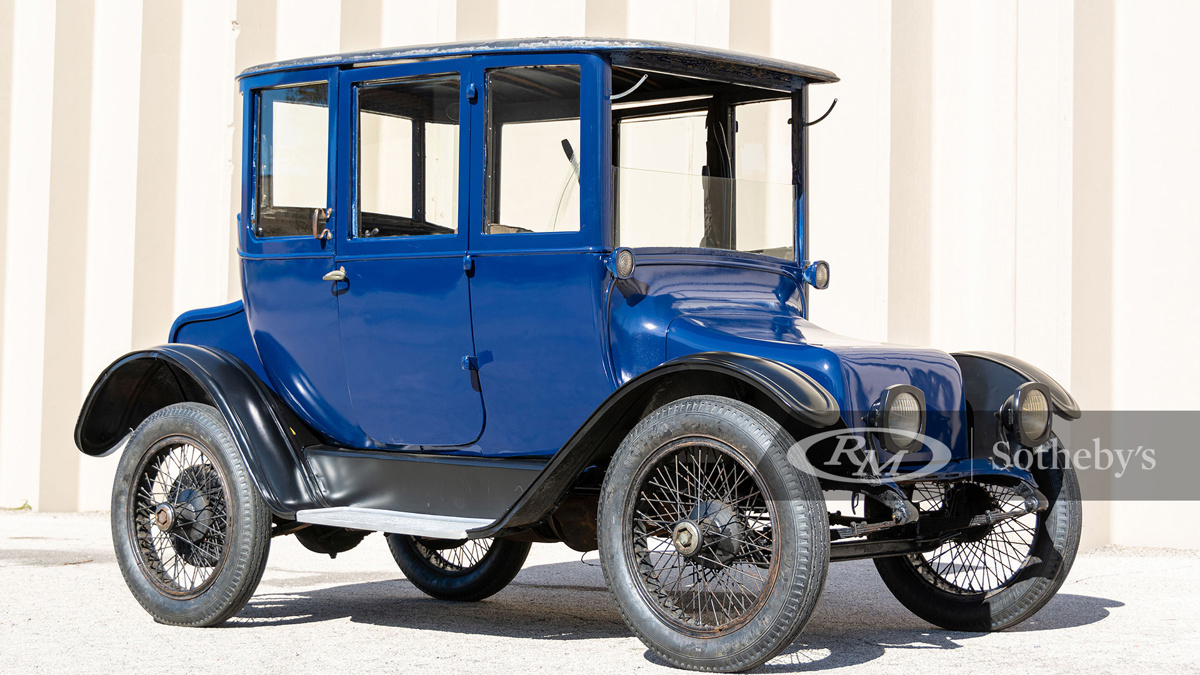 1922 Detroit Electric
Estimate: $45,000 - $55,000
Another genuine piece of Detroit history, this 1922 Detroit Electric still stands as proof of a path not taken. In an alternate reality, the electric vehicle would have continued in development alongside its internal combustion-powered counterpart. A fun game to play while viewing this artifact from Detroit is wondering where America would be as a culture, one century later, if early EVs like this one, were given a proper chance. While the sitting parlor-like interior of this twenties-era classic will require some TLC, early EVs like this example have been rising in value recently and are all worthy of preservation.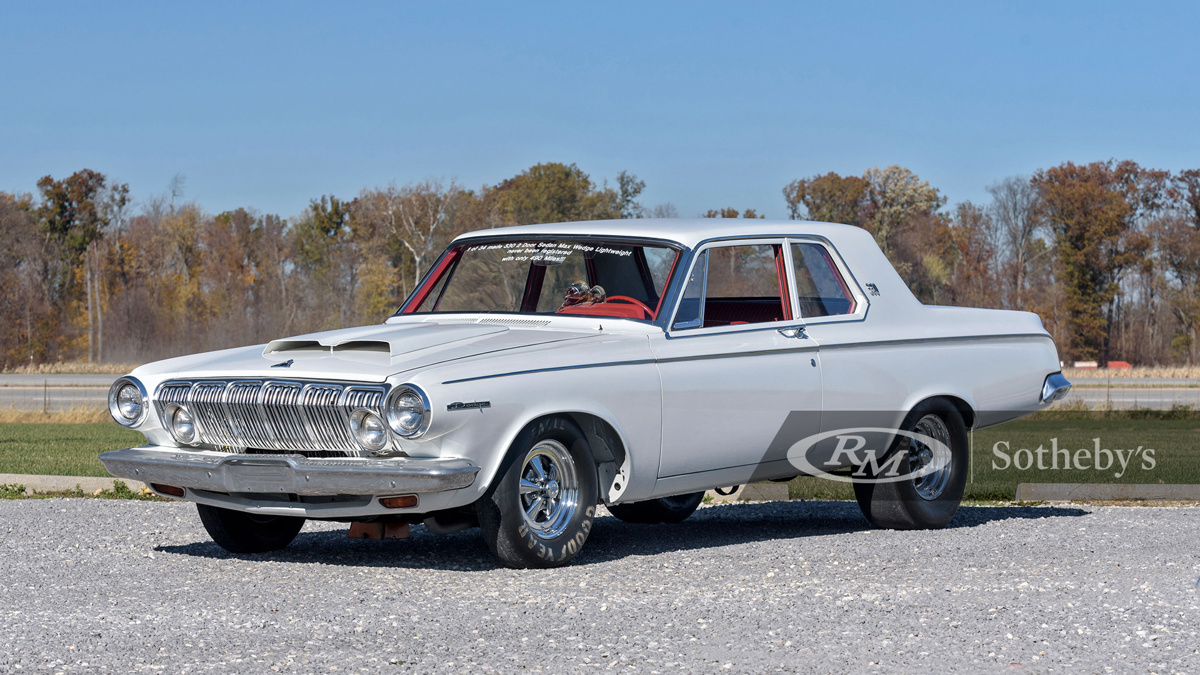 1963 Dodge 330
Estimate: $100,000 - $130,000
Mid-century examples like this 1963 Dodge 330 are exactly what people think of when considering the Platonic ideal of a Motor City muscle car. A true product of the Dodge Assembly plant in Detroit, the 330 featured aluminum components in the hood and front fenders, as well as a redesigned hood scoop to maximize air flow to the dual carburetors. Powered by a 426 Cu. In "Maximum Performance" engine with a 13:5:1 compression ratio, this hopped-up Dodge was purpose-built to compete in Super Stock drag racing with the NHRA. Essentially a professional race car made available for eager Dodge fans.
1970 Dodge Challenger T/A 340 Six-Pack
Estimate: $60,000 - $70,000
Another icon for Dodge fans, as well as performance enthusiasts of all kinds, this "Plum Crazy" Purple Dodge Challenger was originally advertised as being "No Shrinking Violet." In many ways, 1970 proved to be the peak of the muscle car wave, with sales of the Challenger and its pony car competition all declining with the increase of oil shortages in the early part of the decade. "Six Pack" was another amusingly named component of the Challenger, referring to the 440 cu. in. V8 engine, which was rated at 390 horsepower. Certainly, enough to turn heads on Woodward Ave.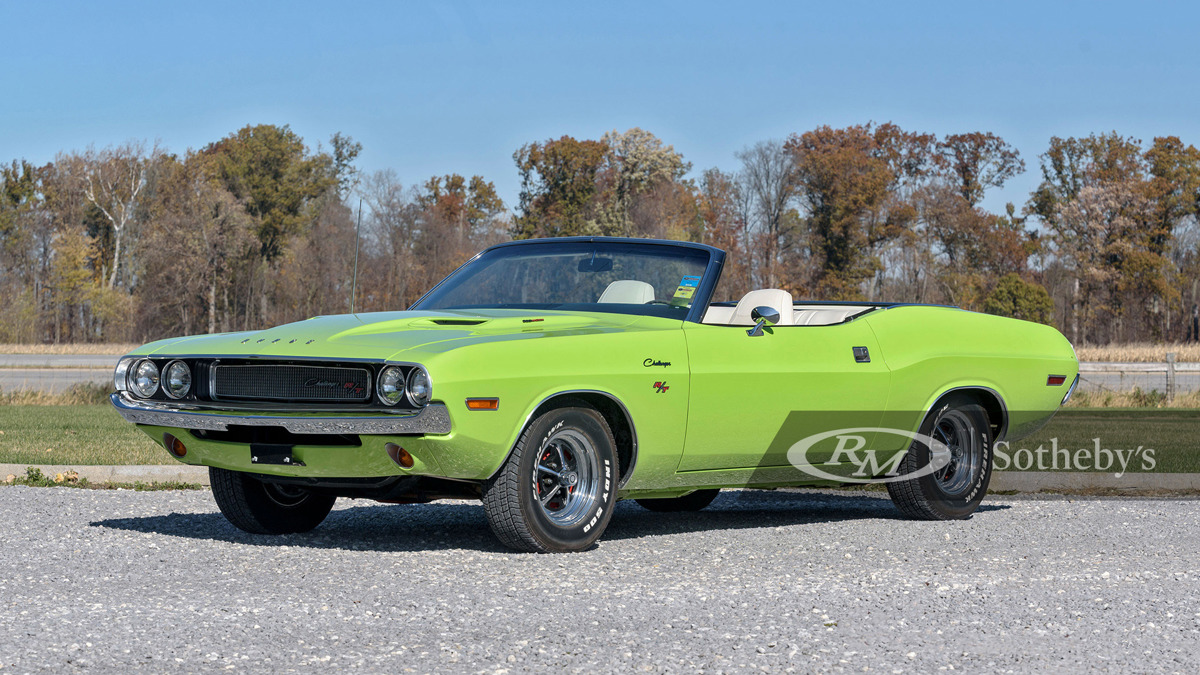 1970 Dodge Challenger R/T Convertible
Estimate: $75,000 - $95,000
Perhaps the only Dodge that could upstage the Plum Crazy Challenger featured above is its open-top sibling, the Challenger R/T Convertible. The R/T distinction meant the driver of this Dodge could accelerate down US-1 while looking at a Rallye instrument cluster with a speedometer that maxed out 150 mph. The Bright Green paint perfectly suits the outspoken persona of this R/T Convertible.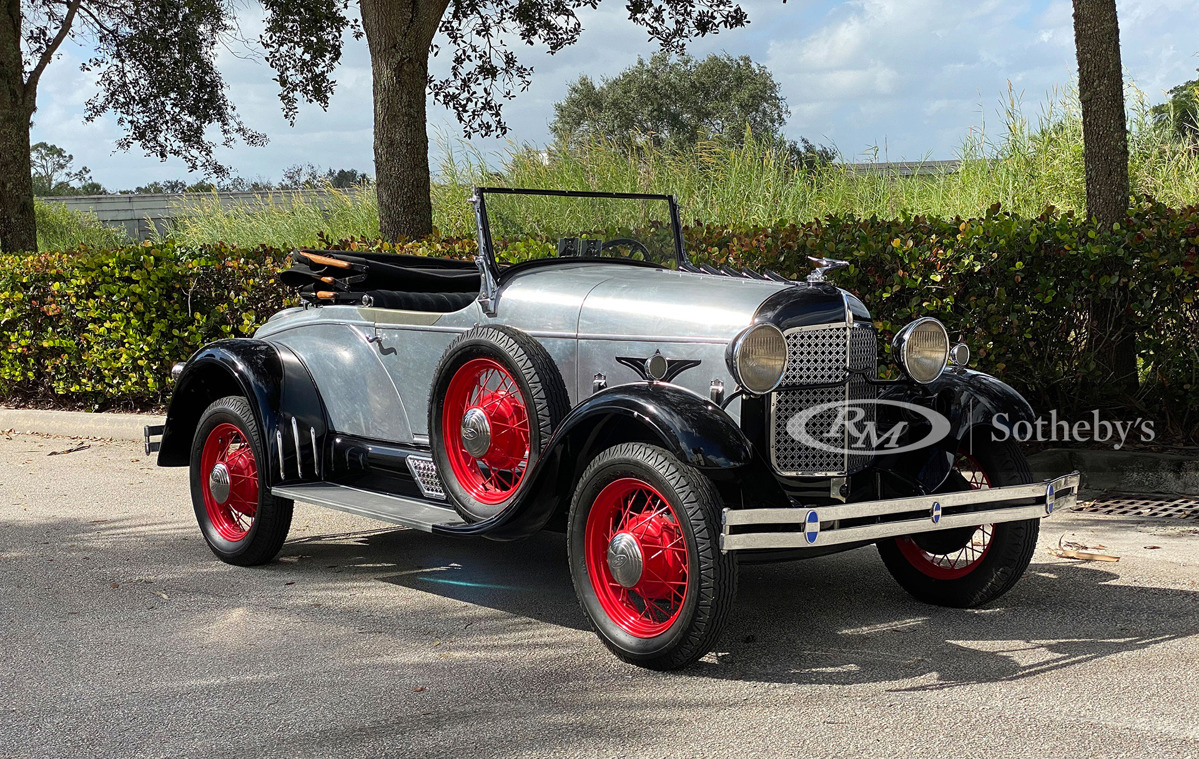 1929 Ford Model A Special
Estimate: $45,000 - $65,000. Offered Without Reserve.
A change of pace, from post-war muscle to pre-war special, this Ford Model A is a stunning example of American customization. Featuring spectacular in-period upgrades including a hand-formed boattail rear and a Duesenberg-style, V-shaped radiator shell, this modified Model A shows that the American urge to personalize our cars is in no way a modern innovation. Showing off its stunning, bare aluminum bodywork, as well as a hopped-up inline-four engine with a Stromberg downdraft carburetor, a Mallory dual point distributor, and a custom exhaust, this car was built by E.J. Walton, "believed to have been a fabricator for the legendary race car constructor Harry Miller." More than a mere Model A, indeed.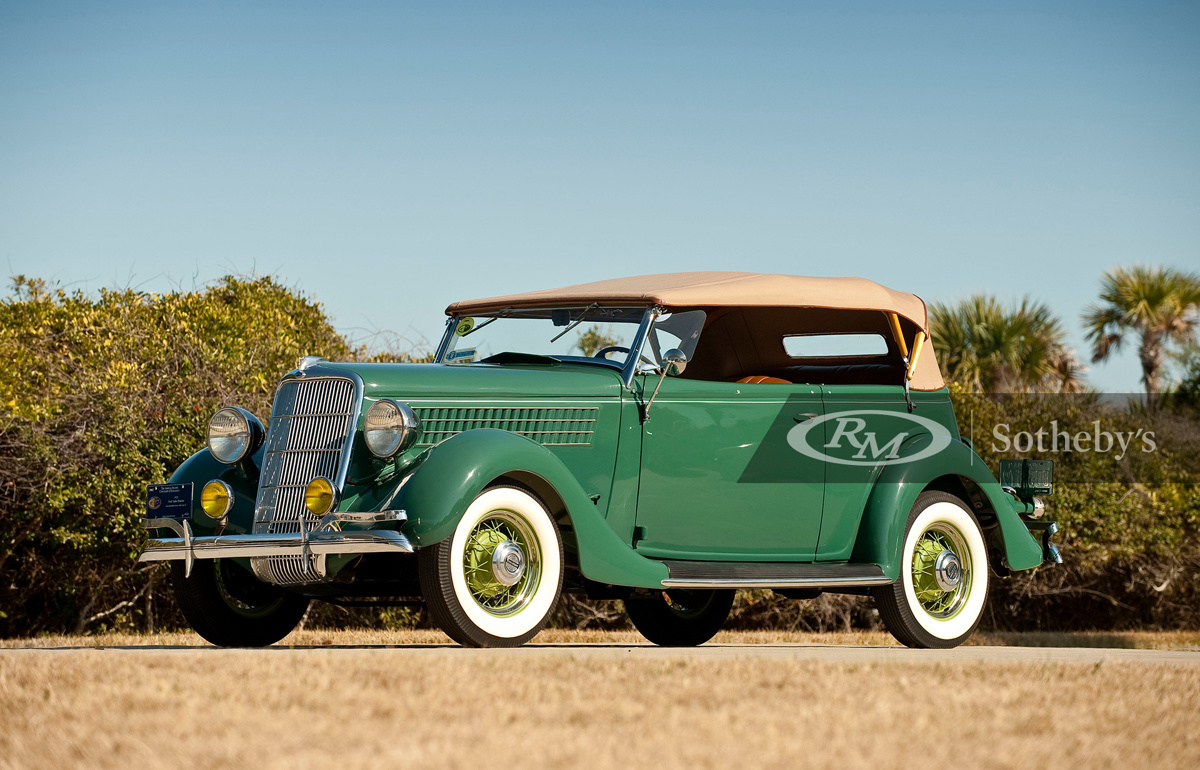 1935 Ford V-8 Two-Door DeLuxe Phaeton Custom
Estimate: $40,000 - $50,000
Another fun Ford we've featured on the blog previously, this Two-Door DeLuxe Phaeton is worthy of repeating, if only because it provides an interesting companion to the period-built Special shown above. Made over a series of years for a passionate Ford collector, this sporty Phaeton was constructed to prove a point—that the humble Ford brand could credibly compare itself to cross-town rivals Packard and Cadillac, if only it were given the chance to do so.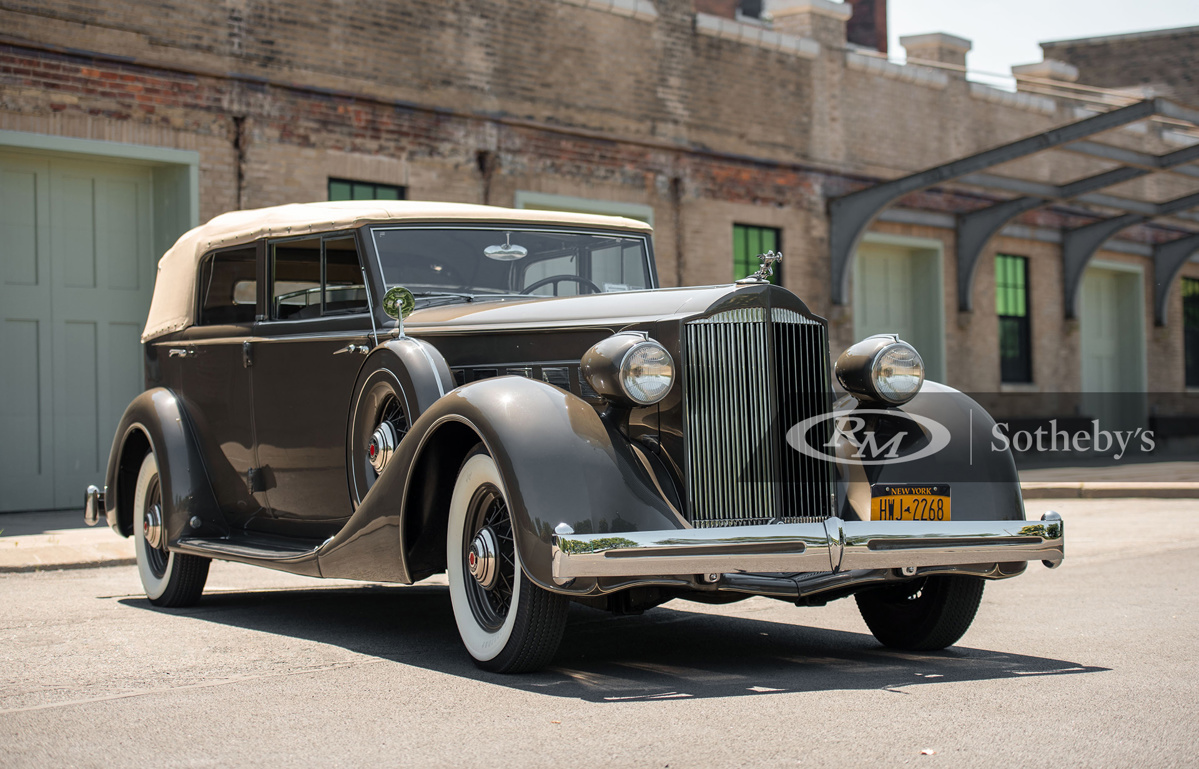 1935 Packard Super Eight Convertible Sedan
Estimate: $130,000 - $150,000
This is precisely the type of Packard that the custom-made Phaeton we showed previously was designed to compete against. And yet, though both are examples of Detroit-made classics powered by eight-cylinder engines, this grand Packard is a prime example of what a CCCA Full Classic looks like. Featuring a generous appointment of period accessories and a recent, fully documented rebuild by Packard experts, the Super Eight was a lifelong "dream car" for its current owner and a true example of Detroit quality.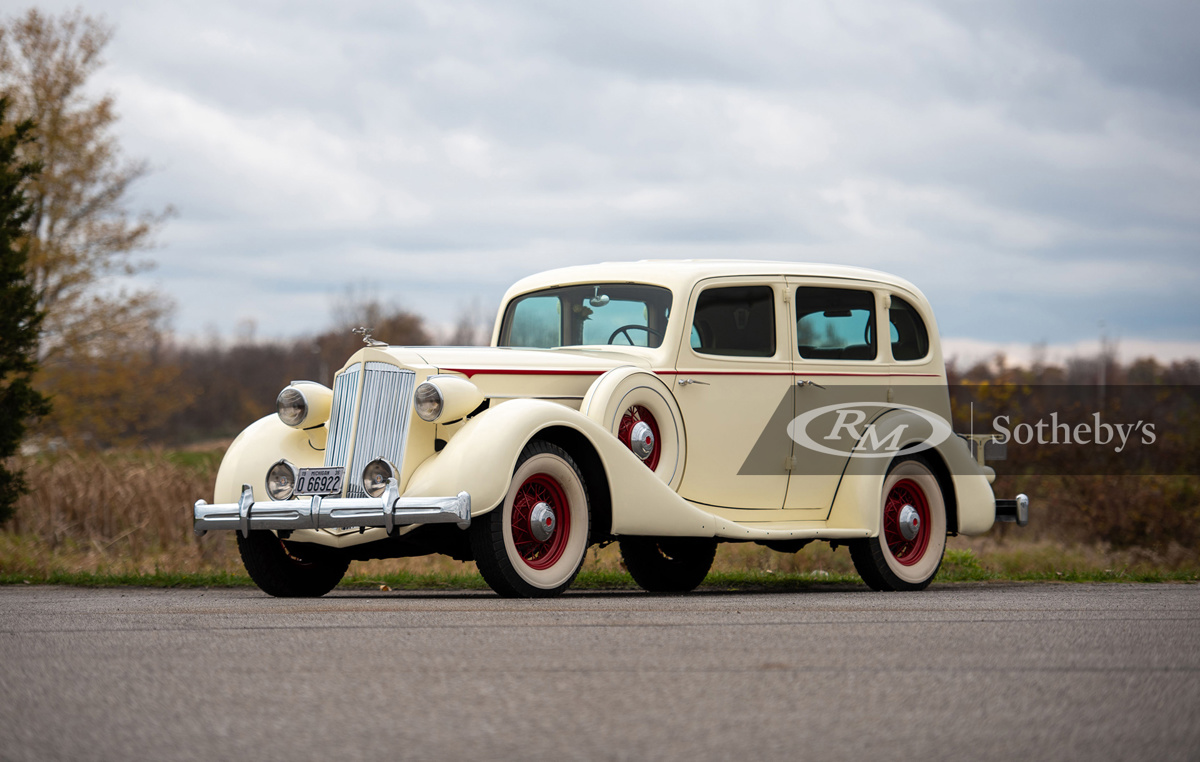 1936 Packard Eight Sedan
Estimate: $40,000 - $50,000
While perhaps this Sedan-bodied Packard Eight is not in the most desirable Phaeton or Convertible Sedan styles we discussed earlier, it is nevertheless a testament to the handbuilt craftsmanship that went into every car that rolled off the Packard assembly line in Detroit. With a jaunty two-tone paint scheme, its comfortable cabin offering a commanding view of the road ahead, this eight-cylinder Packard is a premium-quality product, by design.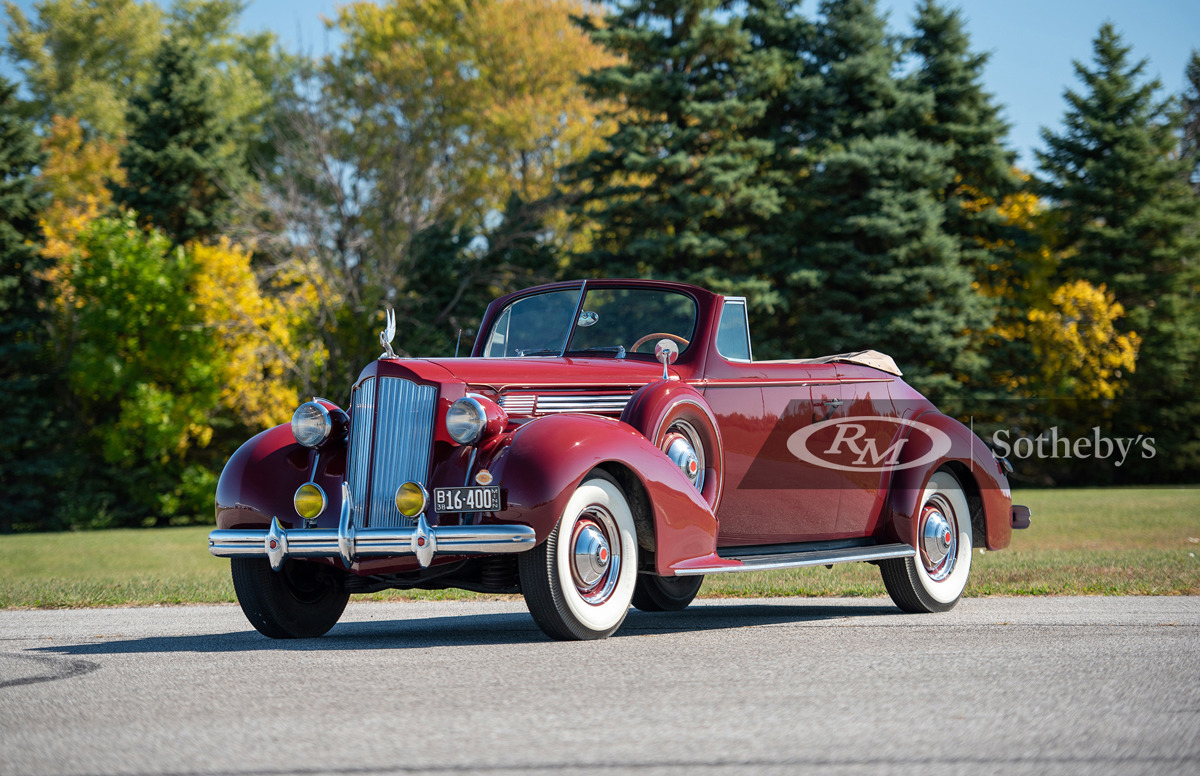 1938 Packard Eight Convertible Coupe
Estimate: $60,000 - $70,000. Offered Without Reserve.
Detroit cars sometimes get shoehorned into valuing a luxurious ride over sporting flair, but this short-wheelbase Packard Eight Convertible Coupe stands as a counterpoint to that old argument. One step further, this example is an AACA award-winner, wearing an older restoration that has, by all accounts, lost little of its appeal. A handsome driver's car from Detroit's most prestigious brand.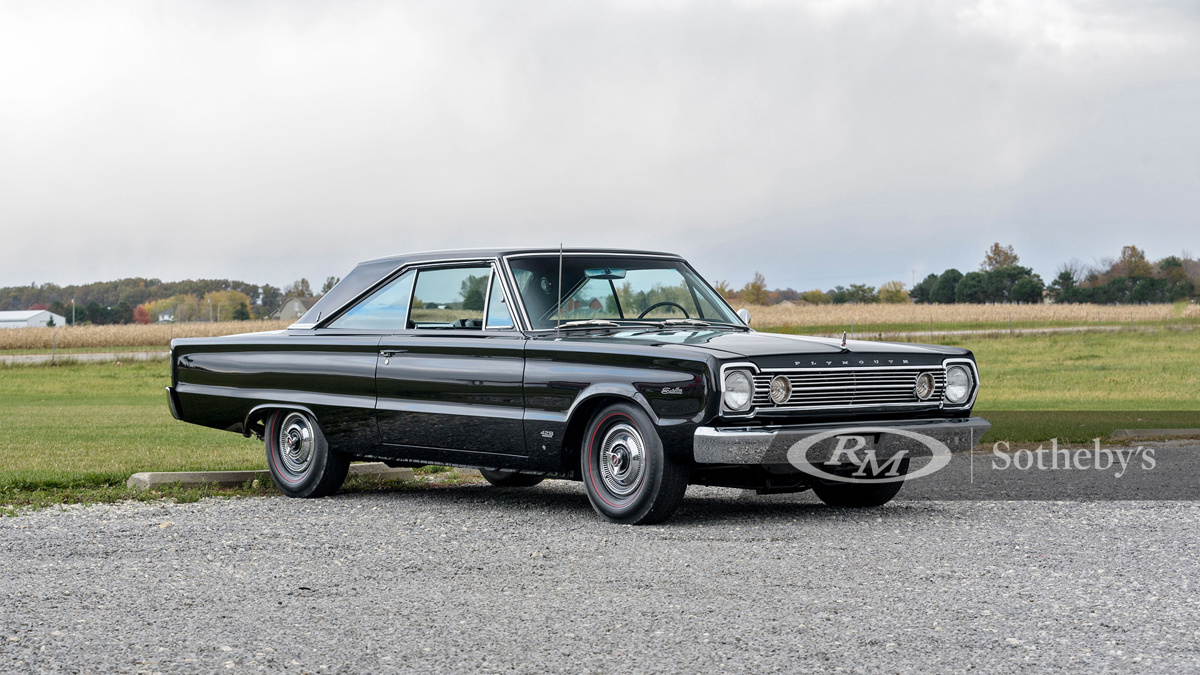 1966 Plymouth Belvedere Satellite
Estimate: $75,000 - $90,000
From Packard to Plymouth, we could not end this list of Detroit's finest without featuring the still awesome, yet sadly defunct sister brand to Dodge and Chrysler. This 1966 Belvedere Satellite was Plymouth's mid-sized offering, sharing a platform and general aesthetics with the Dodge Coronet. This example is powered by the optional 426 cu in V-8 engine. "Does it have a Hemi?" Oh, yes…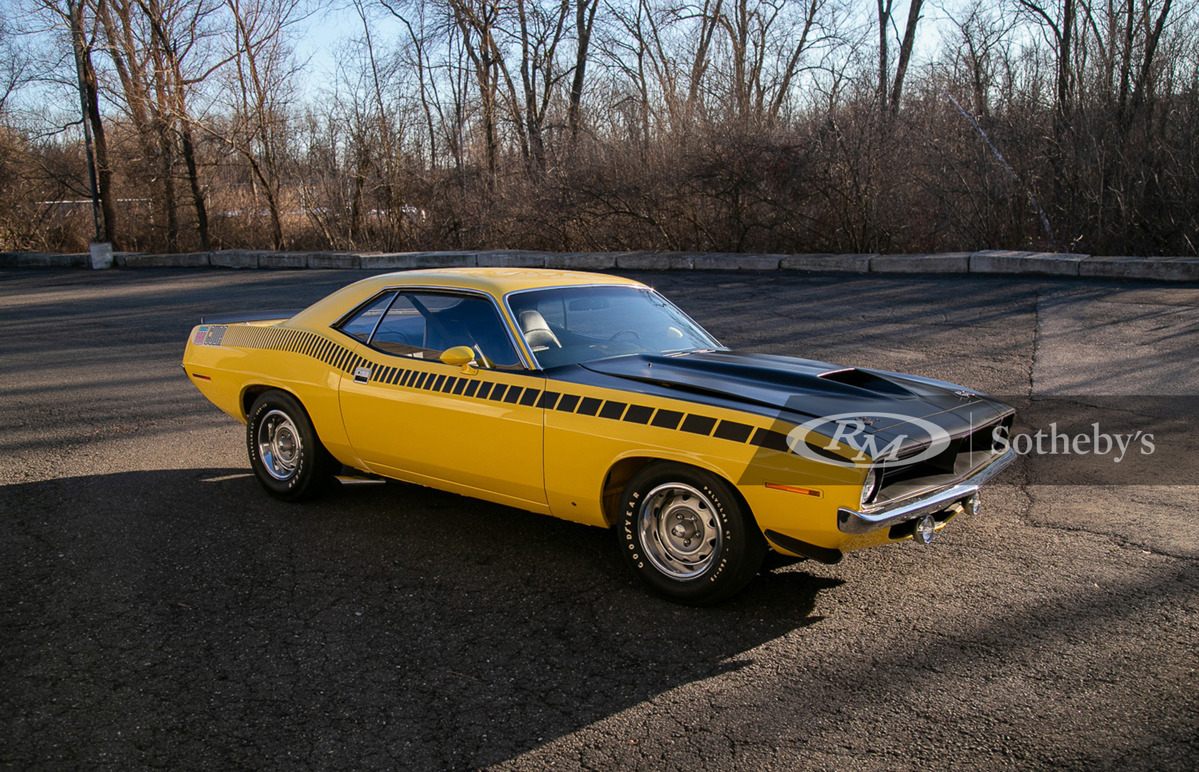 1970 Plymouth AAR 'Cuda
Estimate: $60,000 - $70,000
Ending our exhaustive list with what may be the ultimate example of Detroit muscle, this AAR 'Cuda was designed to be as adept at twisting road courses, as it was at delivering outright speed on the drag strip. One of a mere 2,500 produced to satisfy homologation requirements, this rare Plymouth was only produced for one year. Race car capabilities wearing a muscle car suit, this 'Cuda is truly Detroit's finest.