Though the worlds of fashion and transportation may use similar terms to set and shape the overall trends of every era, the two universes overlap relatively rarely. Aside from special edition models from French fashion houses like Courrèges and colette that have both recently contributed to the canon of automotive culture—joining classic efforts from Cartier, Pucci, Givenchy, and Bill Blass—collaborations between OEMs and high fashion brands are still relatively uncommon.
Instead, when automakers need to make their offerings even more desirable, they have historically turned to coachbuilding firms, motorsports outfits, and specialty tuners—all in the name of enhancing their already-exciting offerings. RM Sotheby's is proud to present what are perhaps the ultimate accessories, all available for bidding in the worldwide capital of high fashion—Paris—this Saturday, 13 February 2021: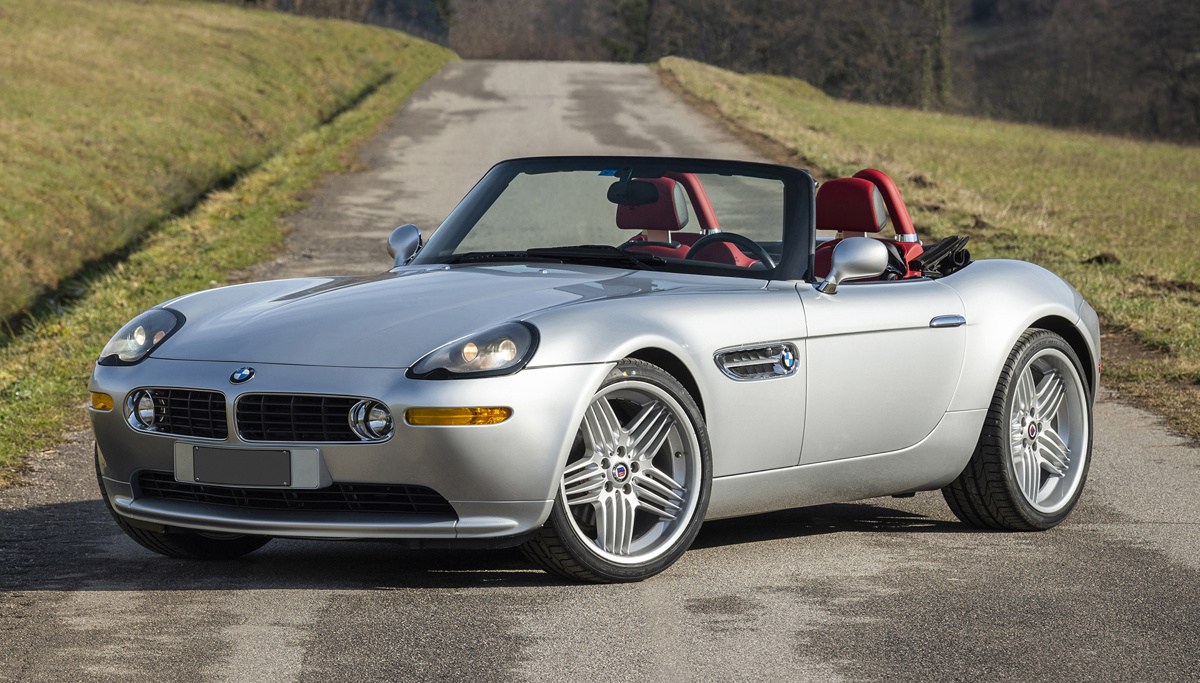 2003 BMW Alpina Roadster V8
Estimate: €280,000 - €320,000 EUR
Based on a popular concept car which, in turn, was a modern interpretation of one of the most legendary roadsters to ever wear the BMW badge, the retro-styled Z8 came courtesy of two well-known designers: Henrik Fisker and Chris Bangle. Their brief was to reinterpret the timeless Count Albrecht von Goertz-designed BMW 507 for the modern era, so the 21st-century Z8 came packed with future-forward technology, like neon taillamps and an antenna aerial incorporated into the rear trunk lid. Perhaps the only 20th-century detail on the Z8 was the wheels, which German firm Alpina provided in spectacular 20-inch fashion. More than a mere makeover, Alpina's alterations to the Z8 were sufficiently significant to supplant its original name; this example is one of 550 BMW Alpina Roadster V8 sports cars.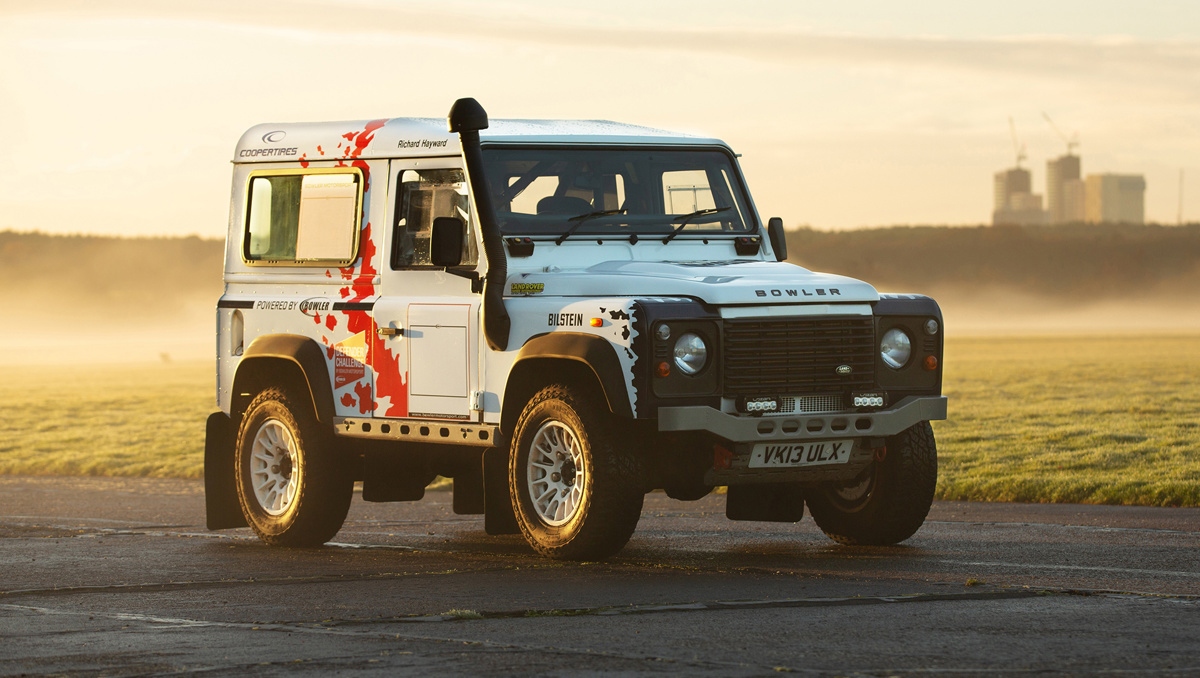 2013 Land Rover Defender 90 Hardtop TD "Challenge" by Bowler
Estimate: €60,000 - €80,000 EUR

 

|

 

Offered Without Reserve

 

While the Bowler brand may not be the first to mind when thinking of boutique automakers, the British marque has become known worldwide for its no-compromises reinterpretation of already-capable vehicles. And with Hollywood celebrities sporting G-Wagens of various sizes, custom off-roaders are undeniably in-style. We have explored the history of Bowler in great detail recently; the sum of changes that company founder Drew Bowler envisioned in this Land Rover Defender set a series of off-road performance benchmarks that only they could break. This eventually led to Bowler making cars under their own name, and more recently, the outright purchase of the company by Jaguar Land Rover. The ultimate designer vehicle for off-road pursuits.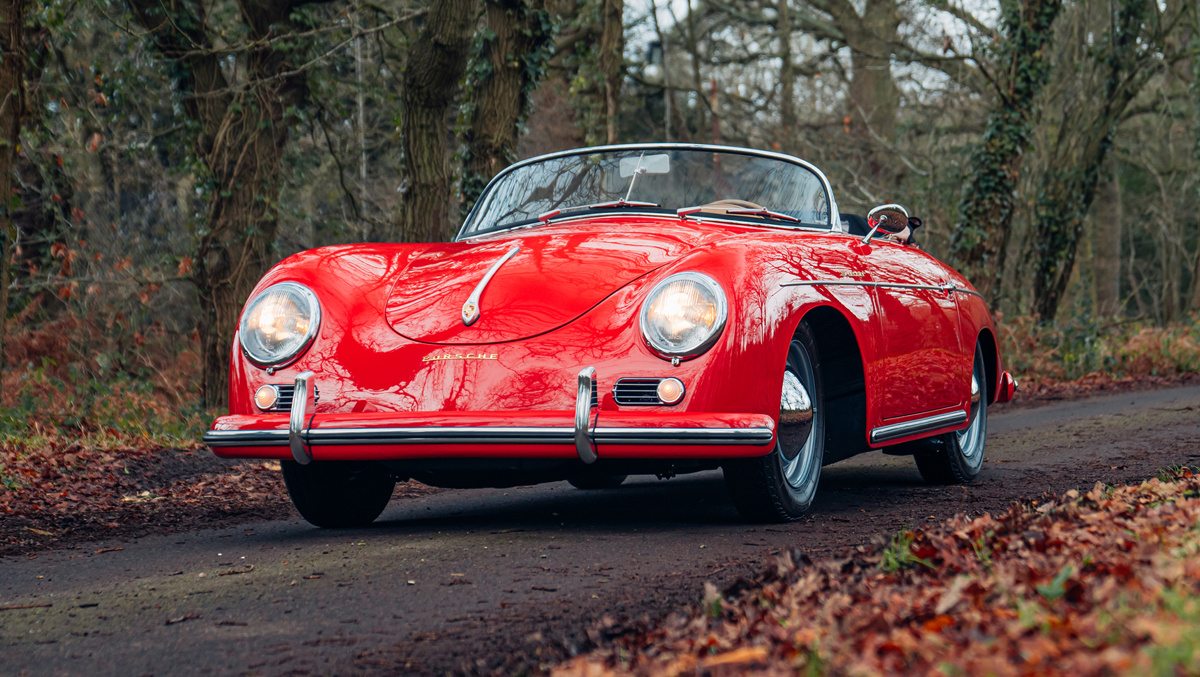 1957 Porsche 356 A 1600 Speedster by Reutter
Estimate: €325,000 - €375,000 EUR
Porsche, more than many other sports car brands, is typically seen as the vision of one family. And yet, from its early years, Ferdinand Porsche outsourced some of the bodywork on his iconic, air-cooled automobiles to a handful of coachbuilders including fellow Stuttgart-based firm Reutter. The shapely, rear-engine sports cars handbuilt by Reutter are still valued today for the quality of their materials and craftsmanship. Wearing its original color scheme of Porsche 601 Signal Red over a Beige leatherette interior with matching German square weave carpet. A distillation of Deutschland design at its finest.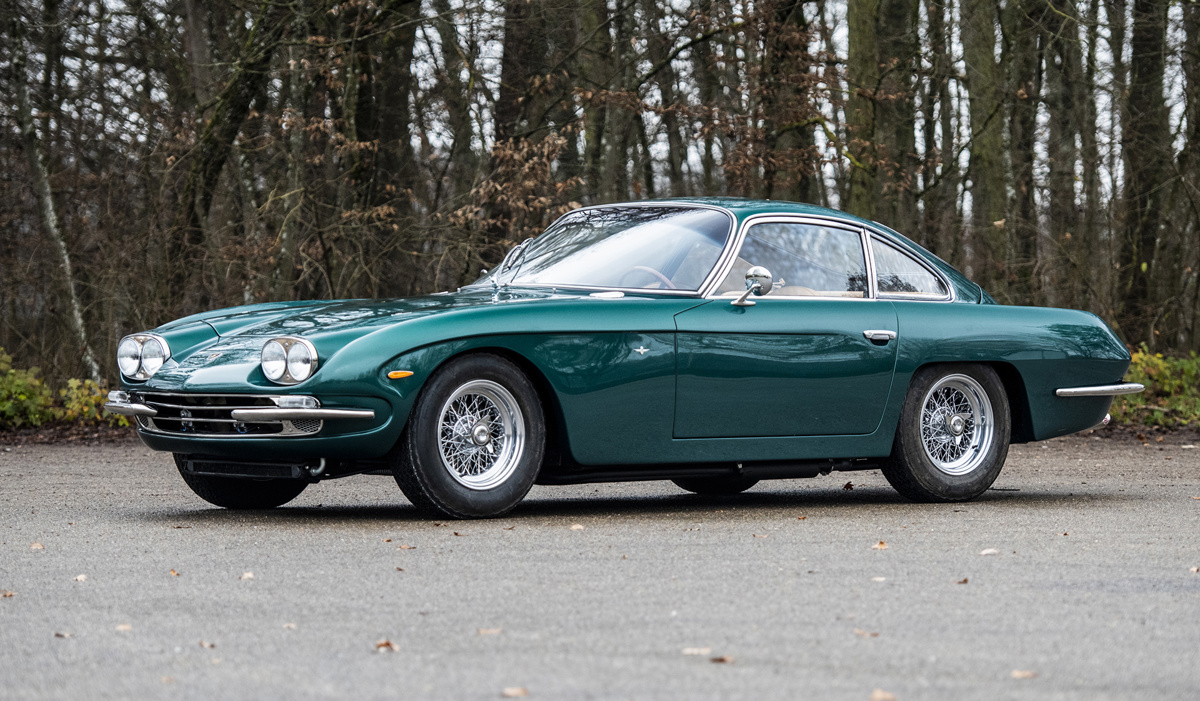 1967 Lamborghini 400 GT 2+2 by Touring
Estimate: €450,000 - €550,000 EUR
Fast-forward ten years and another soon-to-be icon was establishing his own vision of what a sports car can be. Like Ferdinand Porsche, in the early days, Ferruccio Lamborghini enlisted an expert coachbuilder to help construct that vision. Carrozzeria Touring, established in Milan in 1926, is one of the rare legacy firms still in operation today. Renowned for their signature superleggera construction process, Touring bodies are as delicate sculpturally as they are strong physically. This grand touring 400 GT 2+2 set the template for every Lamborghini to follow.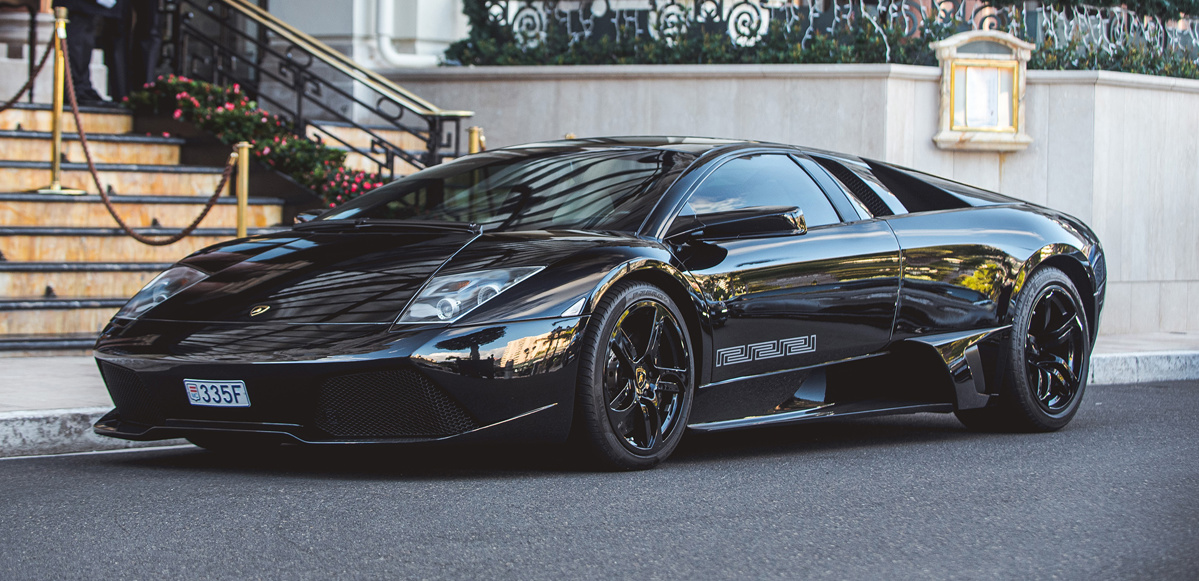 2008 Lamborghini Murciélago LP640-4 Coupé Versace 'E-Gear'
Estimate: €150,000 - €200,000 EUR
Our cover car for a reason, this late-model Lamborghini displays a modern vision of what two storied Italian brands can produce together. One of a mere ten Murciélago models made in collaboration with the house of Gianni Versace, this uncommon Coupé comes stamped with the Milanese fashion house's signature Meander-style pattern woven into the full-grain nappa leather of its supple, two-tone Blanco-on-Nero interior, and subtly stenciled on its "Nero Aldebaran" exterior door panels. Included is the original matching five-piece luggage set, stamped and numbers-matching to this example. In a final flourish, a set of Versace driving gloves are included, perhaps the ultimate haute couture accessory to this high-fashion automobile.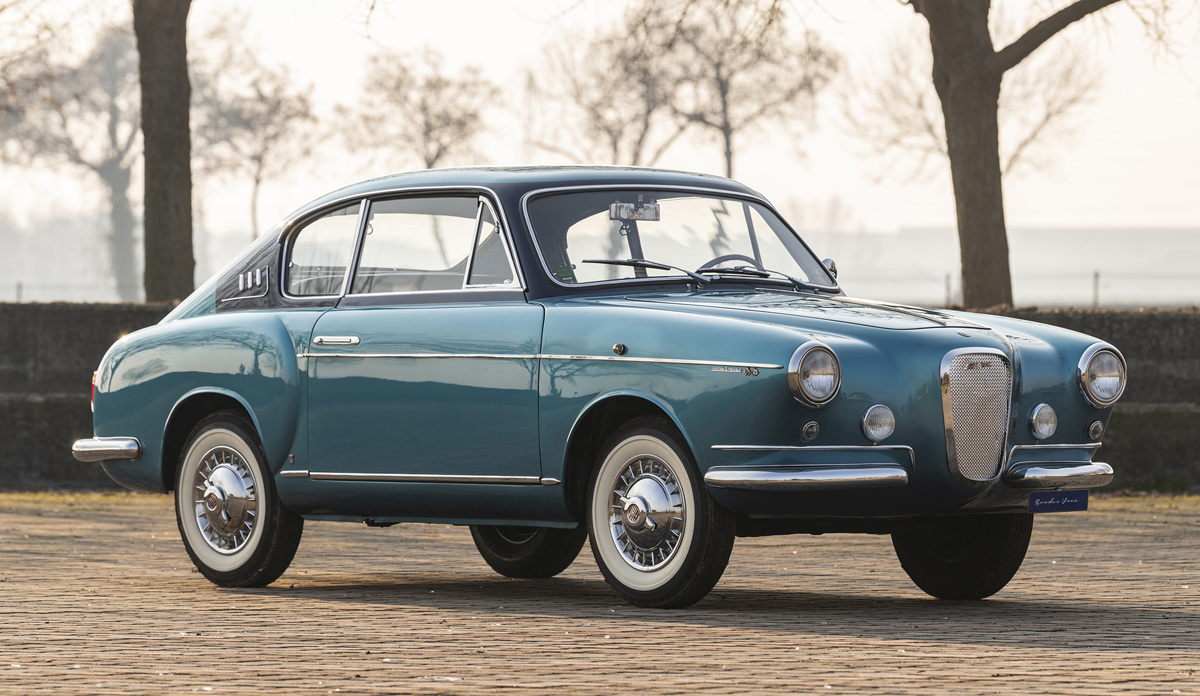 1959 Fiat 600 Rendez Vous by Vignale
Estimate: €80,000 - €120,000 EUR
For coachbuilders of any country to build reputations by designing bodies around already-famous chassis only proves so much—any coachbuilt Ferrari is inherently interesting, after all. But to many connoisseurs, an even greater achievement is to build a beautiful custom body around an otherwise ordinary chassis. While other Italian firms like Ghia and Viotti also attempted to elevate Fiat's mid-century people's car, their finished products are much more lighthearted when compared to Vignale's serious effort. Wearing a gorgeous, two-tone blue paint scheme on its interior and exterior, this rare Rendez Vous is believed to be one of less than 20 ever built.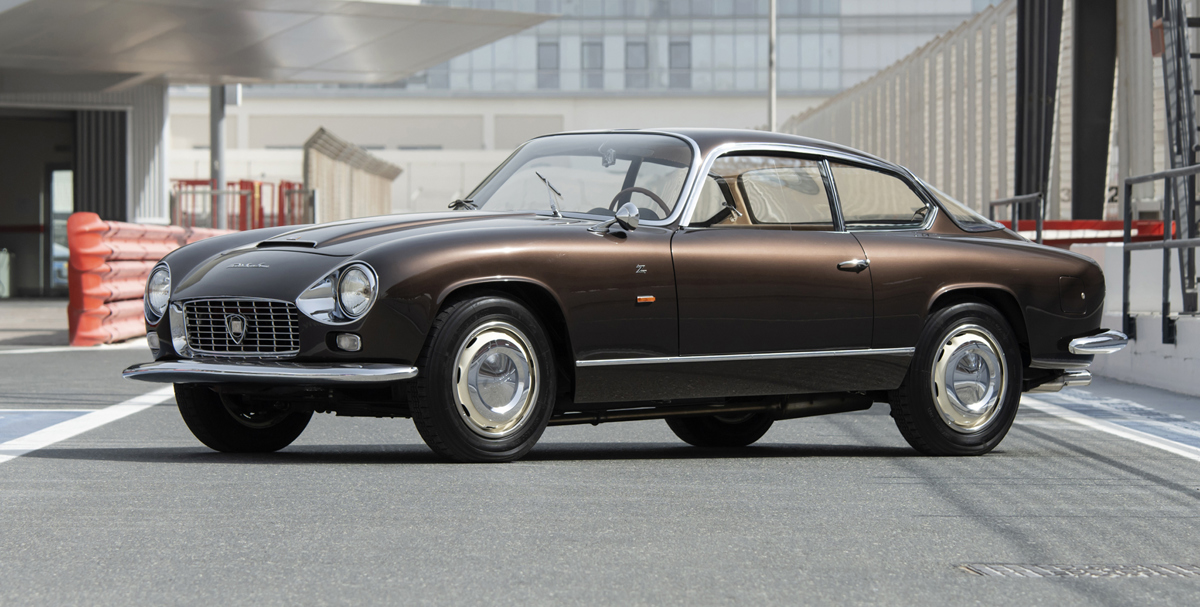 1965 Lancia Flaminia Super Sport 3C 2.8 Zagato
Estimate: €225,000 - €250,000 EUR
No list of designer coachbuilders would be complete without ending with "Z" for Zagato. Another Italian firm that is still proudly operating today, Zagato is still executing achingly exclusive coachwork by hand on modern sports cars, like this Nibbio Spyder. The elegant coachwork on this Lancia Flaminia likely showcases Zagato in its golden era. The Super Sport designation on this example ranked highest among the three variants built by the Milan-based coachbuilder, making it one of the rarest and most desirable of its kind. One of only 150 built. Truly tasteful designs like this never go out of fashion.