If our eyes are windows into our souls, then that makes headlights the easy analogue for automobiles. Unless you are living in Pixar's Cars universe, the cluster of high- and low-beam lights undeniably form the face of every car on the road, a personification that may sound simple, but is in fact extremely complex. Whole divisions of designers at major manufacturers focus completely on exterior lighting; the TRON-style LED headlight assemblies on Ford's new GT are even claimed to make drivers "feel better."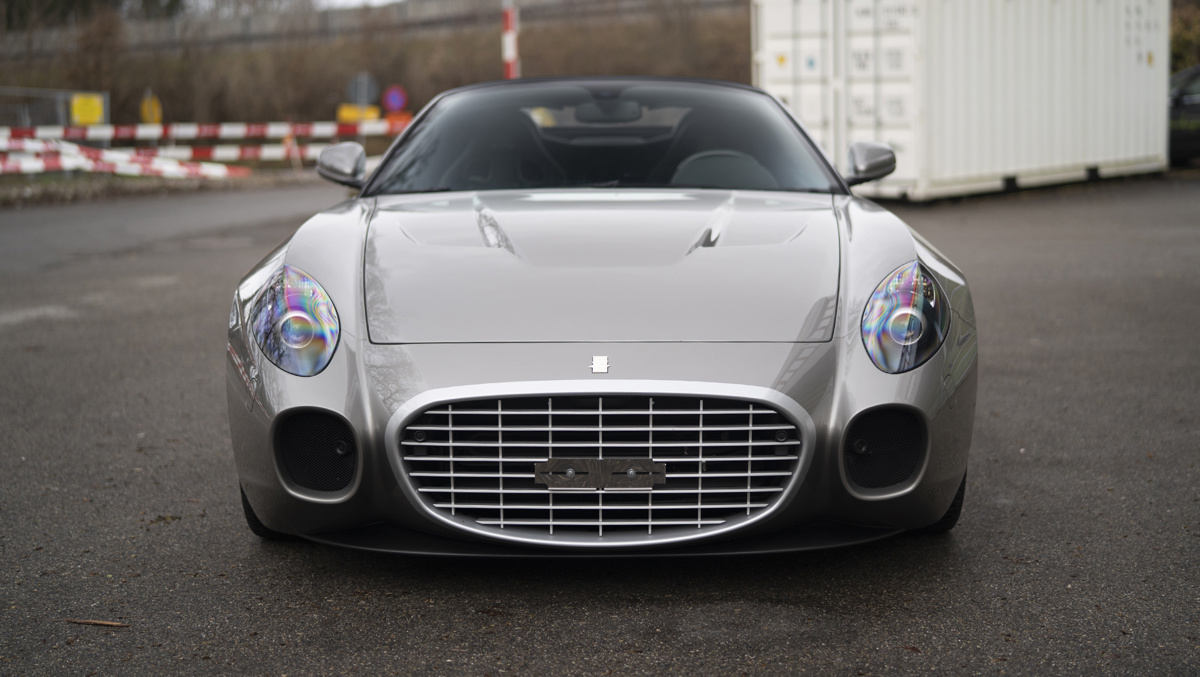 2009 Ferrari 599 GTZ Nibbio Spyder by Zagato
Estimate: €1,400,000 - €1,600,000 EUR
For boutique manufacturers, designing headlights can prove to be the trickiest part of the whole enterprise, requiring months of testing and certification that can bedevil even the most engineering-driven firms, as Alois Ruf recently confessed to Jay Leno. This is the reason why most custom body manufacturers go the route of using existing headlamps and designing extravagant bodywork around them. The fact that the handful of modern coachbuilders who are still in business can craft entirely different shapes starting with pre-created lights is only a testament to their skill; this 2009 Ferrari 599 GTZ Nibbio Spyder by Zagato is the perfect example of how integral a design detail like this is when you are trying to create a truly unique form.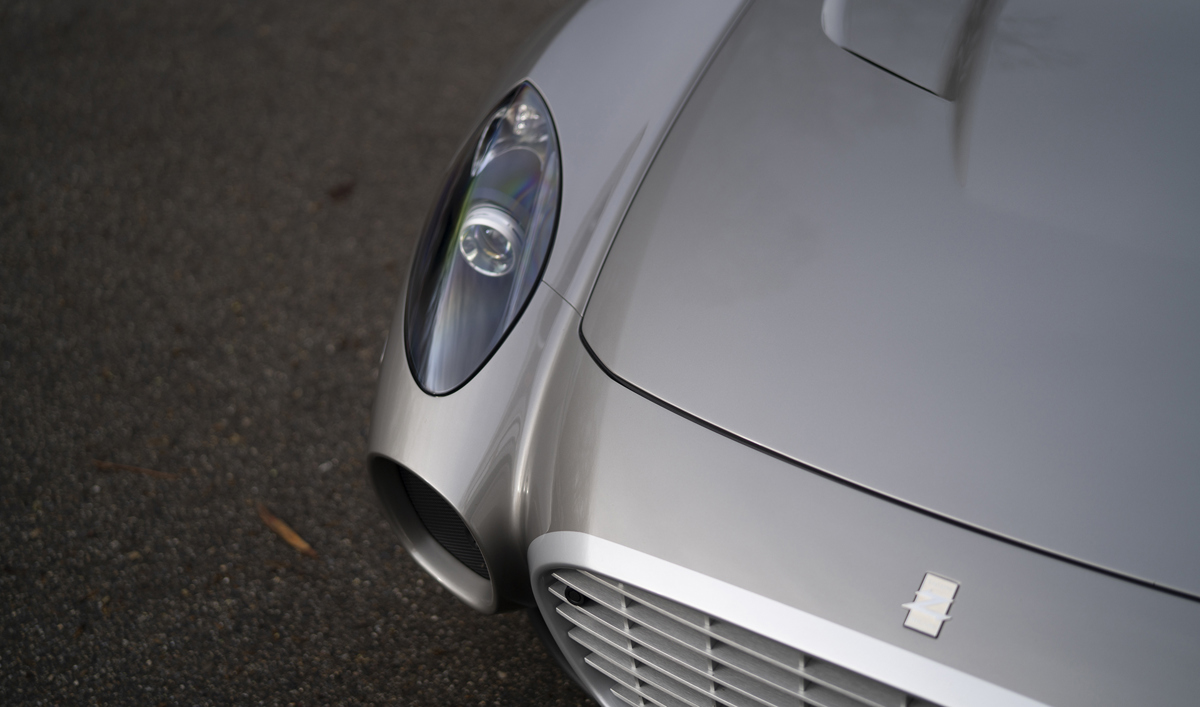 One of the headlining cars from RM Sotheby's upcoming Paris 2021 auction, set for this Saturday, 13 February, this Zagato-bodied 599 is like a visual puzzle that reveals itself slowly. First, those headlights mentioned earlier—the primary reason why the Nibbio Spyder does not resemble the Ferrari 599 on which it was based is that the lights (the "eyes") were borrowed from a Ferrari 612 Scaglietti. This seemingly minor difference sets the entire car apart, allowing the formidable Ferrari coupe to exist comfortably as a convertible.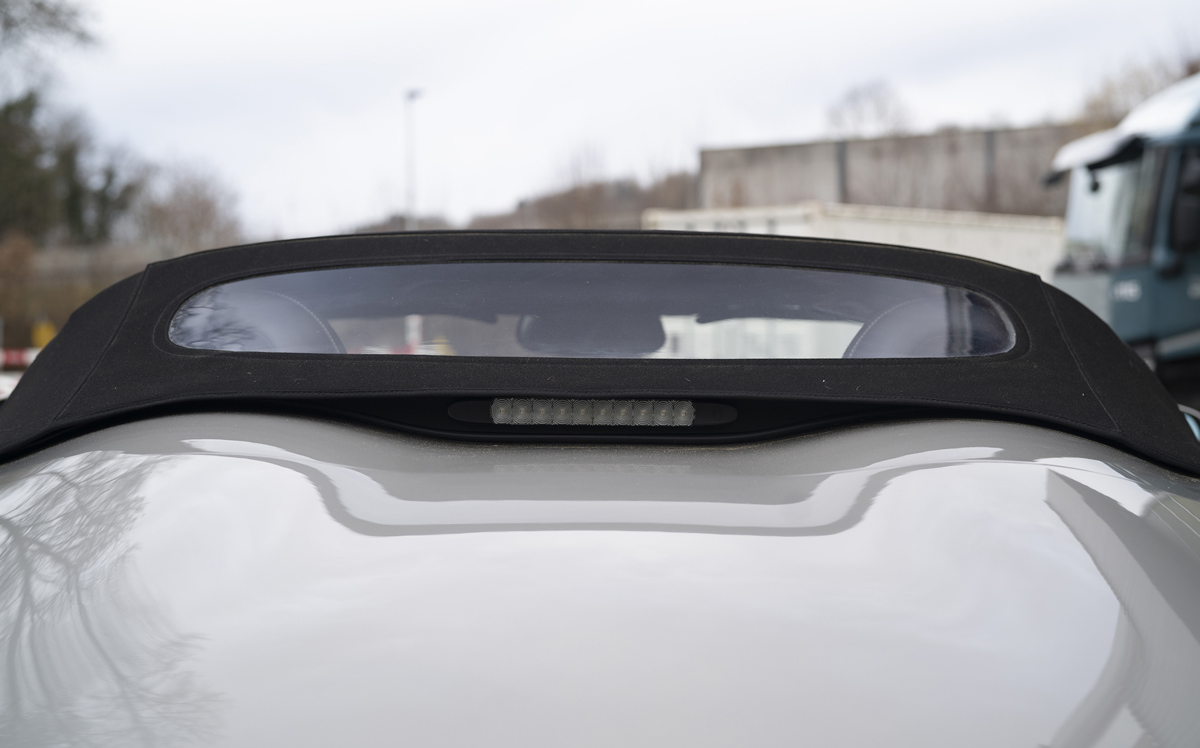 Secondly, as with any Zagato-bodied car, this GTZ must call to mind some of the great sculptural shapes from the Milanese coachbuilder's 100-year history. While the double-bubble rooflines of the Ferrari 250 GT Zagato and Fiat-Abarth Zagato cannot be seen in this Spyder's folding canvas top, the signature lines can be seen cut into this example's trunk. Lest any critic claims the double-bubble design to be merely aesthetic, the GTZ's trunk reveals the valley in between the two humps hides the all-important third brake light, necessary for any drop-top.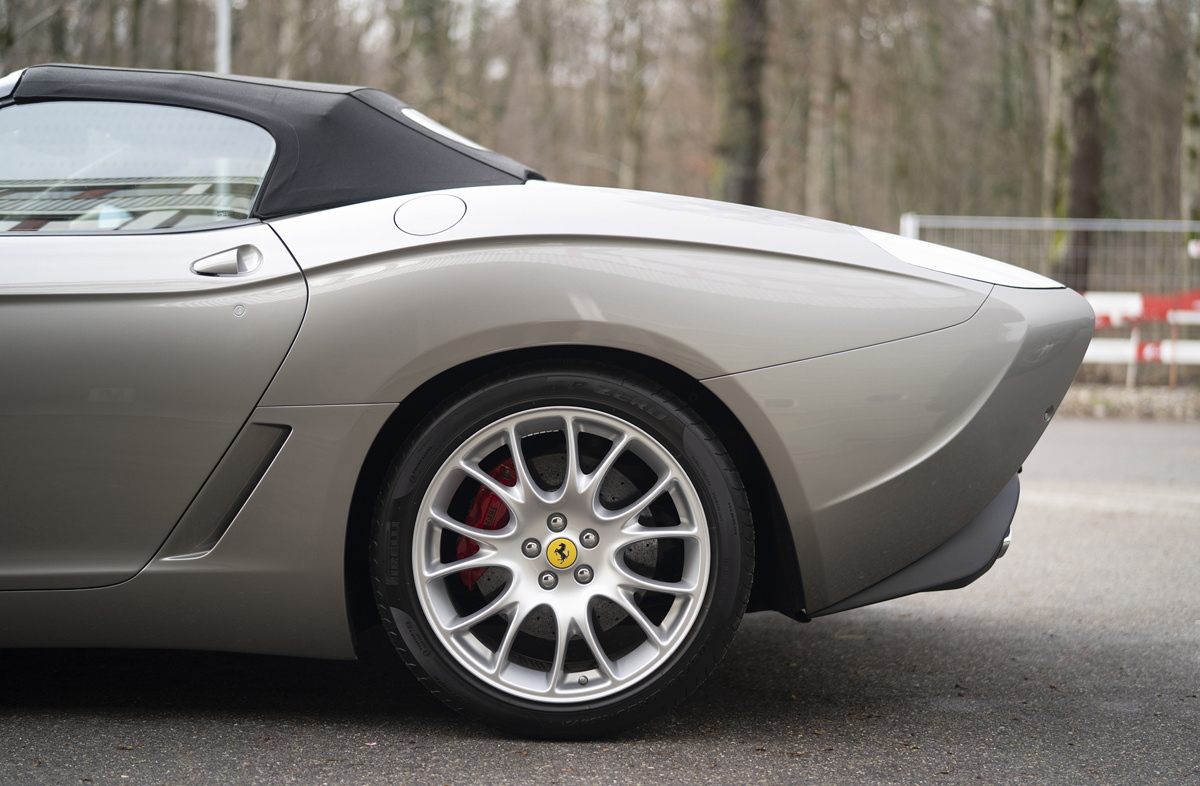 From the side profile, the dramatic sweep of the GTZ reveals a swept-back design that could only be accomplished by a fearless firm like Zagato. Practically the only body feature in common with the 599 coupes are the door handles; every other feature seems completely custom-made.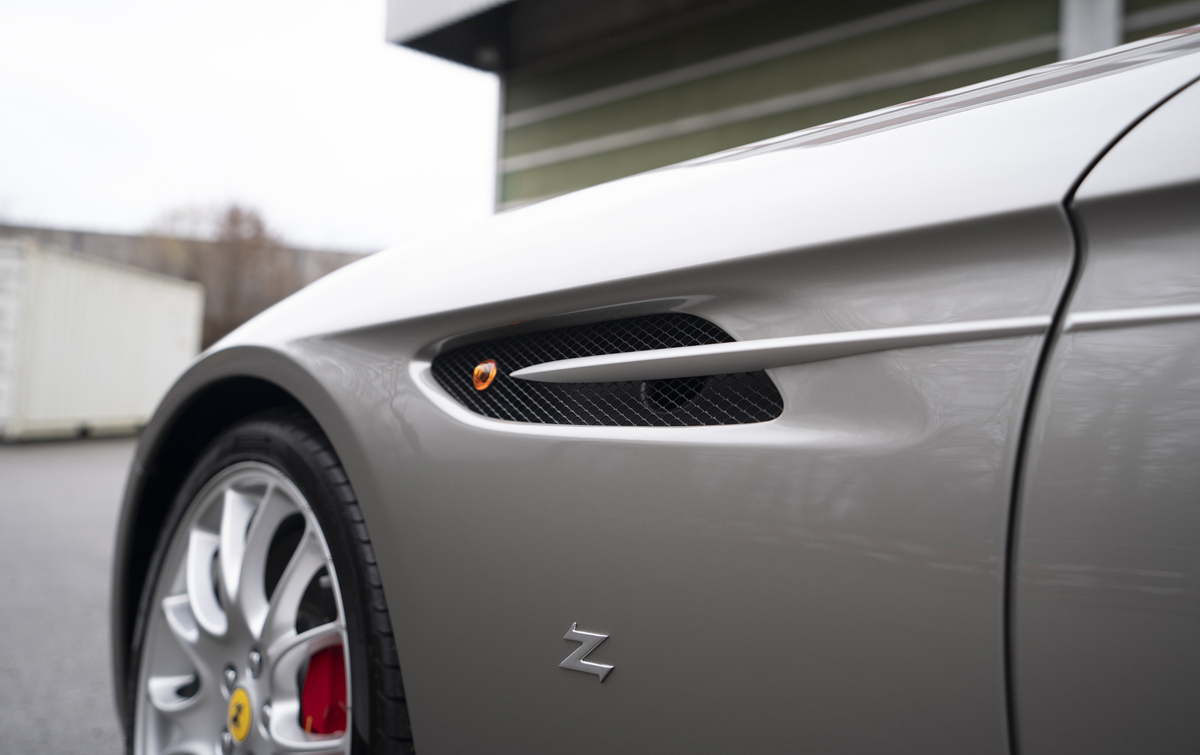 But this, after all, is part and parcel for what buyers of a bespoke car actually get: A fully formed product that will virtually guarantee that you will be one-of-one when pulling up to a local concours d'elegance or a weekend cars and coffee. This Nibbio Spyder is one of a mere six in the world, a testament to how difficult it is to produce a truly bespoke car as much as it does the desirability of each individual example. A genuine example of small-production coachbuilding, this Nibbio Spyder has been carefully operated by the consignor, collecting a mere 400 kilometers since its tailor-made body was installed by Zagato, bringing total mileage for this modern museum piece to 800 km.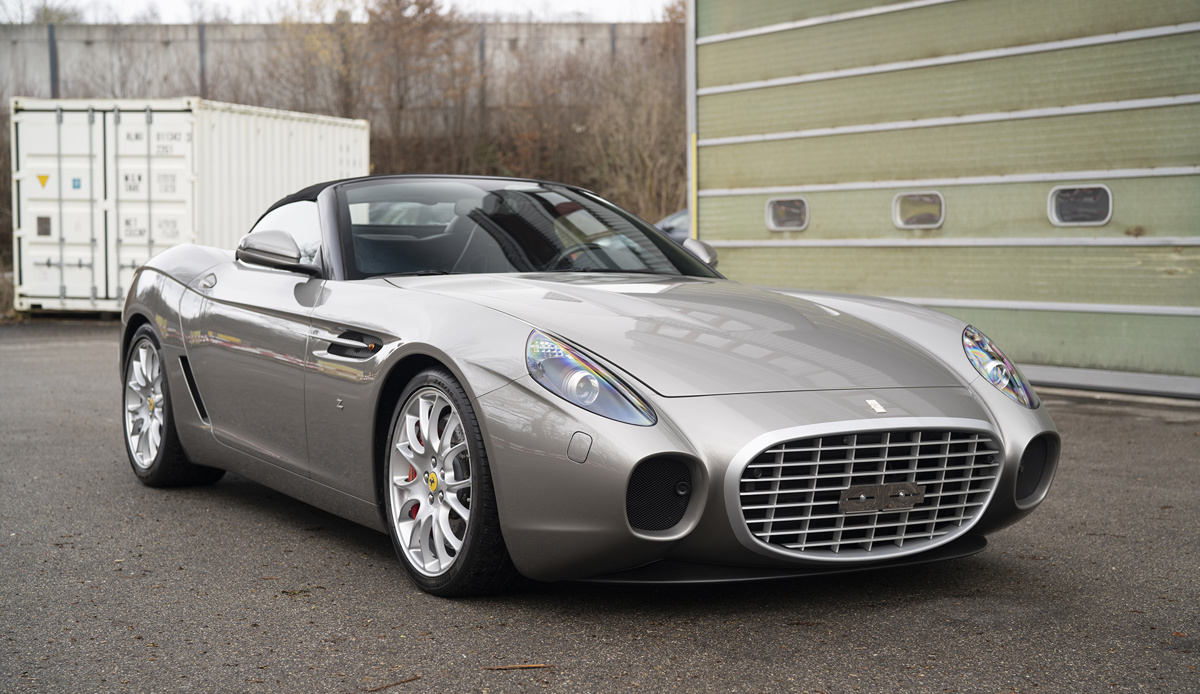 For any business to survive for a century requires both a tenacity for continually sourcing new business paired with a healthy respect for the constant change in worldwide regulations. Zagato was well-known for their flamboyant pre-war designs, but then, so too were Saoutchik. Unlike some of their other Italian contemporaries, Zagato has endured over 100 years both because of the overall quality of their work, but also because of their playful understanding of how to use regulations to their benefit, right down to details like the headlights.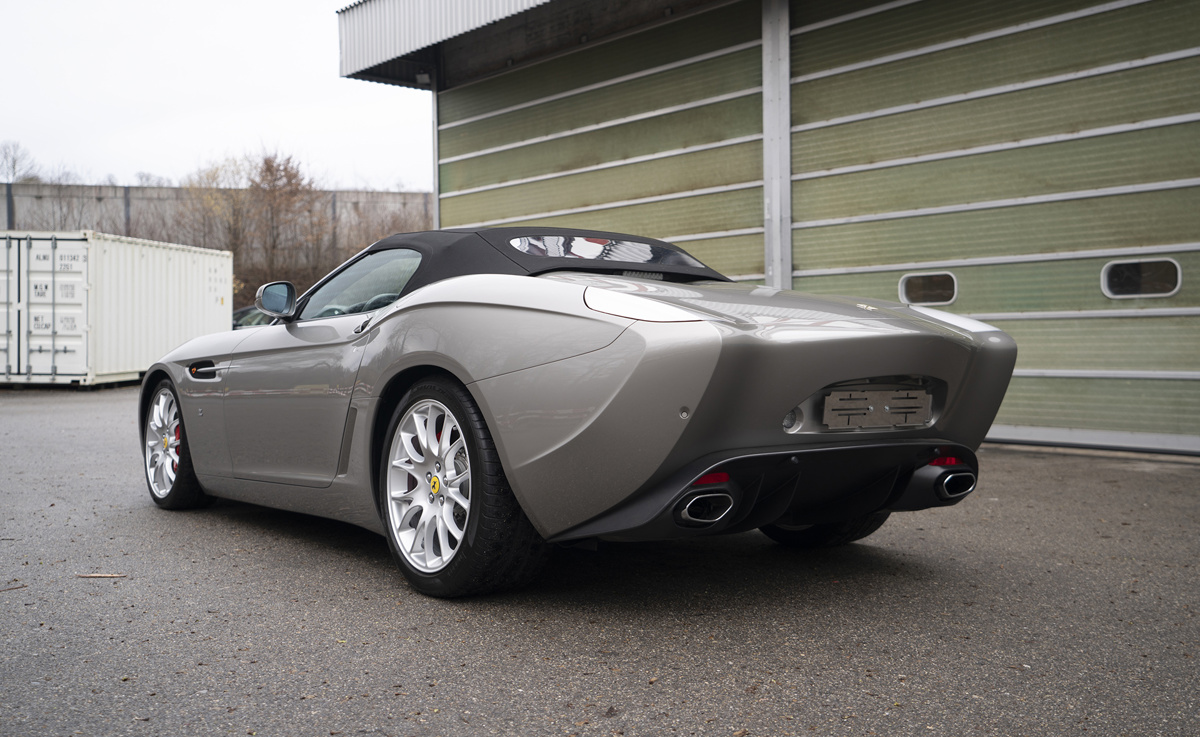 Aside from the third brake light, taillights are far less regulated around the world. Mentioned specifically in the Motor1 overview of this example, making a definitive, final statement of the enduring power of trailblazing design, the parting view for this incredibly uncommon Ferrari includes two completely novel taillights that resemble a sunburst when activated. 21st century coachbuilding at its best; may Zagato Design live for a century more.