Some collectors strive their entire careers to finally attain a Duesenberg. With a wide variety of body styles all powered by the same underlying eight-cylinder powerplant, which comfortably produced more motive force than any of its contemporaries, Duesenberg sat atop the list of American manufacturers. But no matter the original coachbuilder, there are certain body styles within the Duesenberg lineage that are considered by pre-war enthusiasts to be the most coveted.
Open cars, for one, which practically invite the driver to use their Duesenberg in all-weather situations, have long represented a goal for collectors aiming for pre-war prestige. In a time when sedate sedans were considered to be the tasteful choice for owners who were sufficiently fortunate to survive the Great Depression with their finances intact, open-air cars were constructed in relatively scarce quantities for larger-than-life clients. Sourcing these open-air examples today has only gotten more difficult with age, making every time that a Duesenberg with expressive coachwork crosses the auction block into a veritable event. This 1931 Duesenberg Model J Tourster by Derham heading to RM Sotheby's Arizona 2022 event is no exception, with its one-of-eight body considered to be one of the most desirable of any ever fitted to a Model J chassis: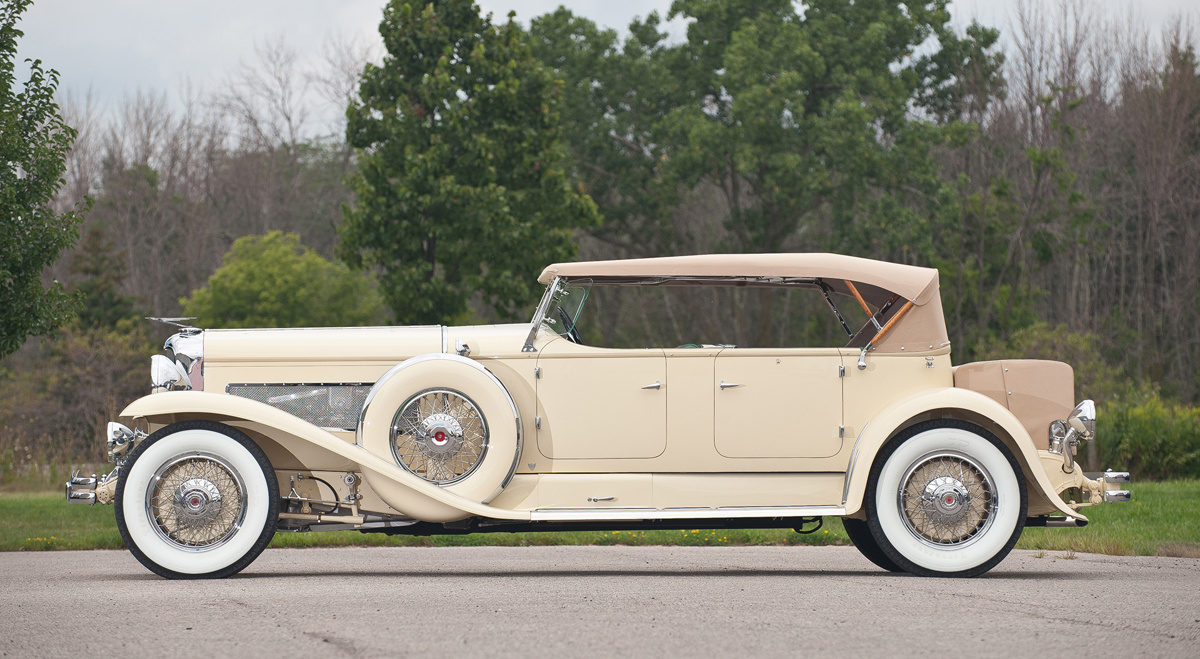 1931 Duesenberg Model J Tourster by Derham
Estimate: $2,750,000 - $3,250,000 USD
One look at the seductive side profile of this stunning Duesenberg reveals why it is so coveted. Though the idea of a "pillarless" body style was touted in the mid-century era by General Motors as an innovation, and more recently capitalized on by Mercedes-Benz for their high-end S-Class coupe, the origins of this sleek styling lay decidedly in the pre-war era. With a stance that shows off its engine first and foremost, the profile of any Duesenberg is a study of what was important to clients in the pre-war period. The designer of this Model J Tourster, Gordon Buehrig, gave the ultimate compliment to this open-air example considering it to have "the unusual virtue of being equally handsome with the top in the raised position or when it is lowered."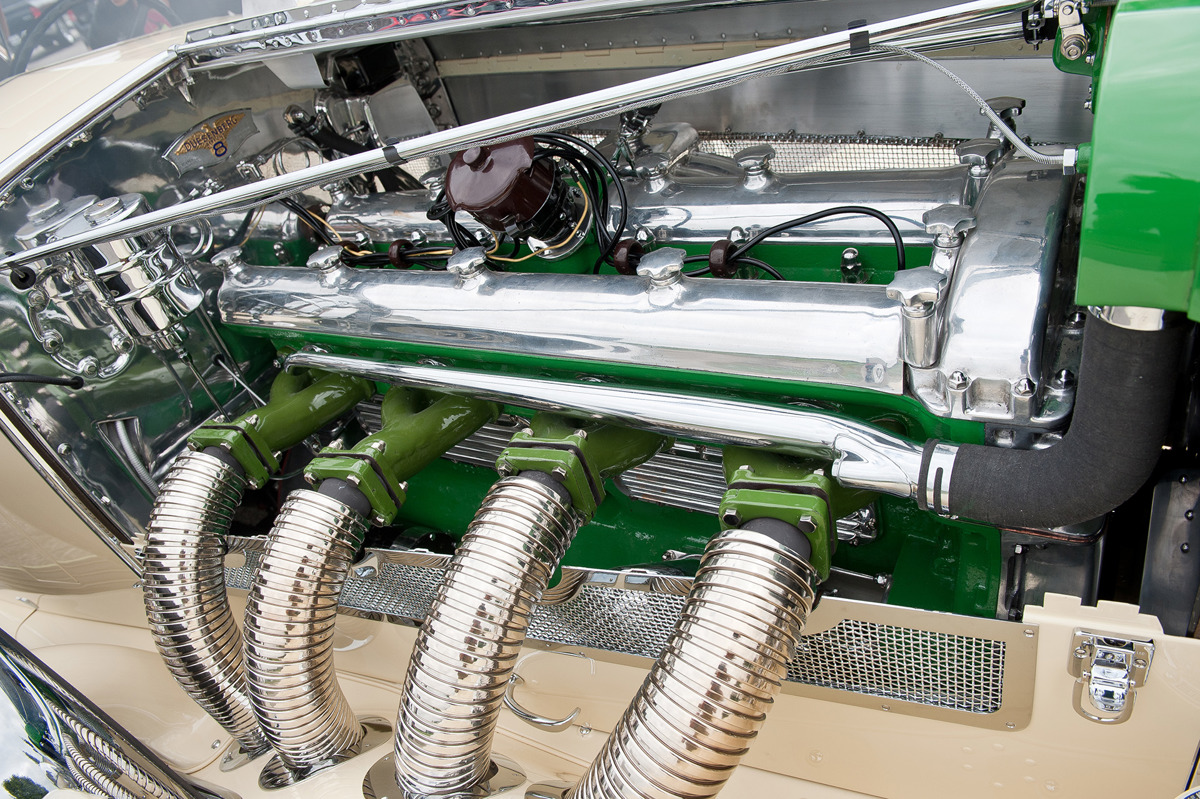 Every Duesenberg, even those that did not sport a supercharger, still featured a mighty powerplant. With its iconic exterior exhaust pipes in chrome, the inline-eight cylinder engine featured on this Model J quickly rose to the top of the American power rankings. Period advertisements put the output of the "standard" Model J at 265 total horsepower. Despite its impressive length, the Derham-bodied Tourster example lived up to its name, with an aluminum body that was much more sporting than its steel siblings, significantly improving the power-to-weight ratio of an already-sprightly model.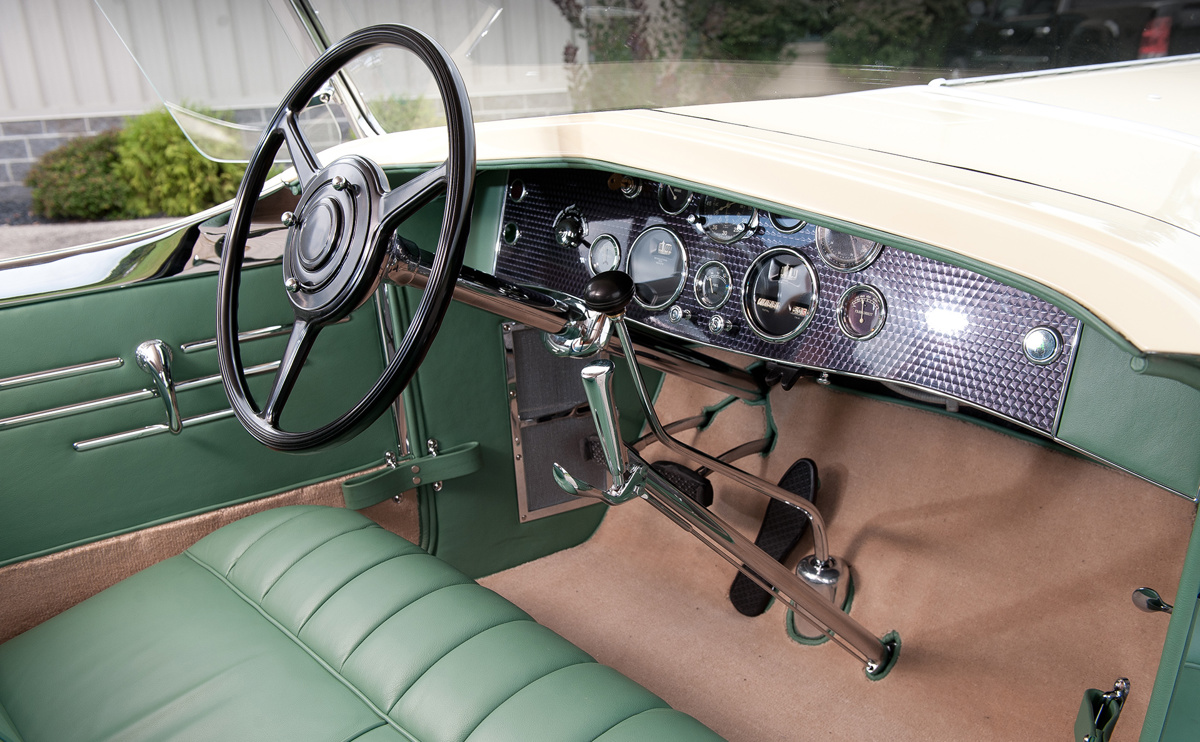 Unlike many of the Indiana-based company's contemporaries, the Model J Duesenberg was intended to be a vehicle as pleasurable to drive as it was to be chauffeured in. Inset into the sparkling, engine-turned dashboard, the operator of this magnificent machine was greeted with a generous assortment of dials including an eight-day chronograph by Jager Watch Co. and an altimeter, which captured the spirit of advanced aviation which was taking the country by storm in the early 1930s.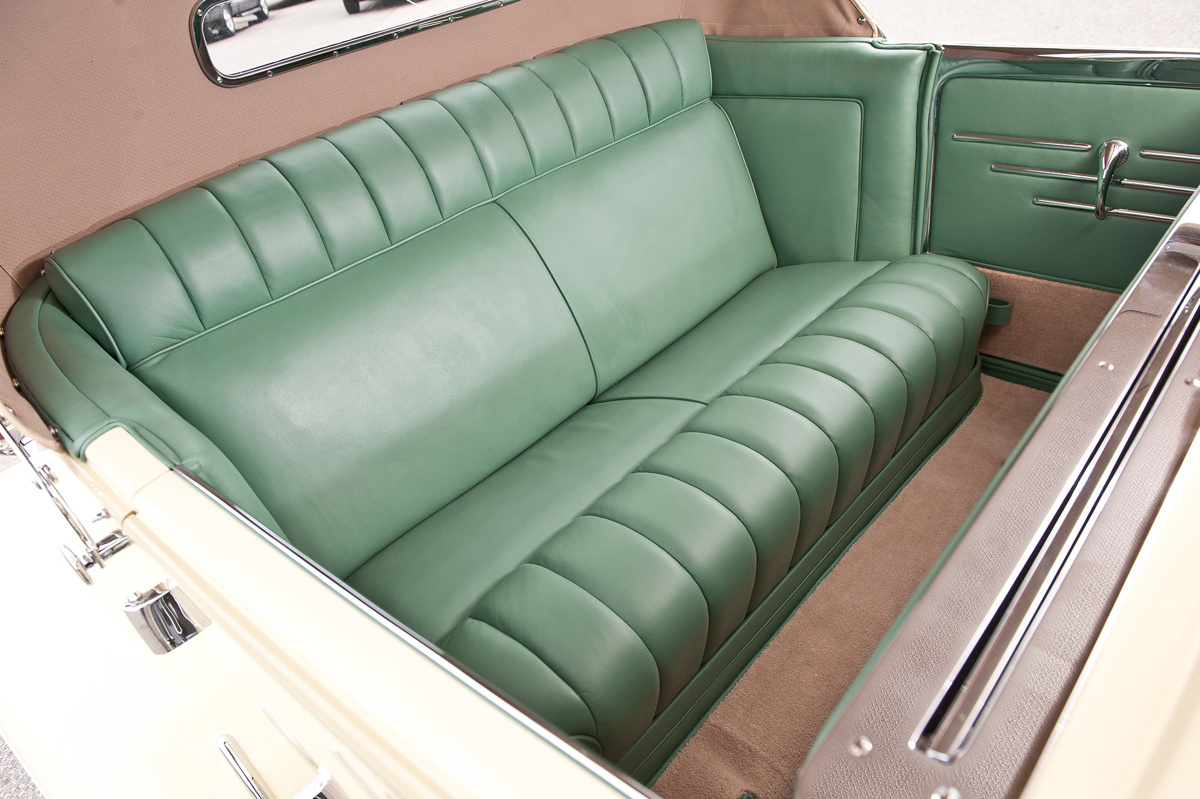 Polished to a gorgeous luster during its stay at the award-winning RM Auto Restoration of Blenheim, Ontario, this example has been meticulously cared for. Proof of the quality of this example can be seen in the accompanying judging forms from the Auburn-Cord-Duesenberg Club, which awarded this example its most coveted classification: Certified as Category #1. Naturally, the Classic Car Club of America concurred, listing this example as a Full Classic.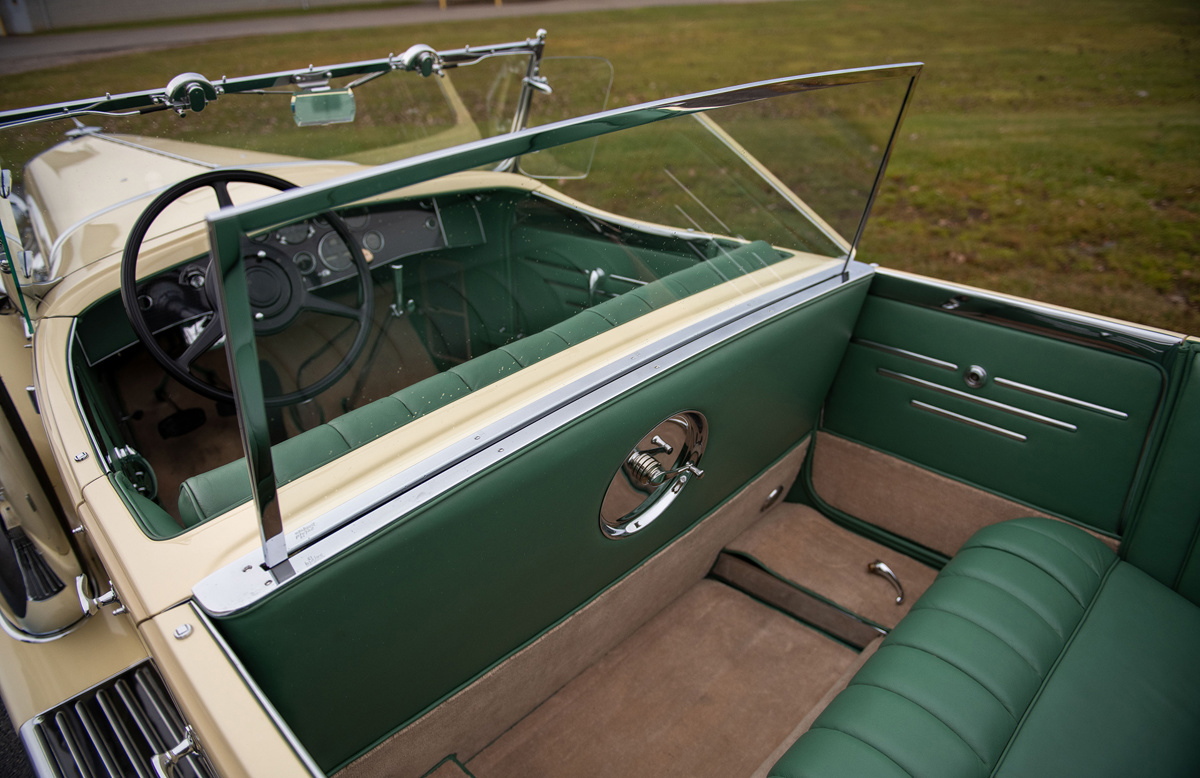 Zooming out from its handsome, two-tone interior and extremely capable engine, the Tourster is perhaps best known for its backseat. Typically, one of the most desirable variants of any Duesenberg is a Dual-Cowl Phaeton, named for a secondary, fold-away windshield which effectively made the backseat area into its own compartment.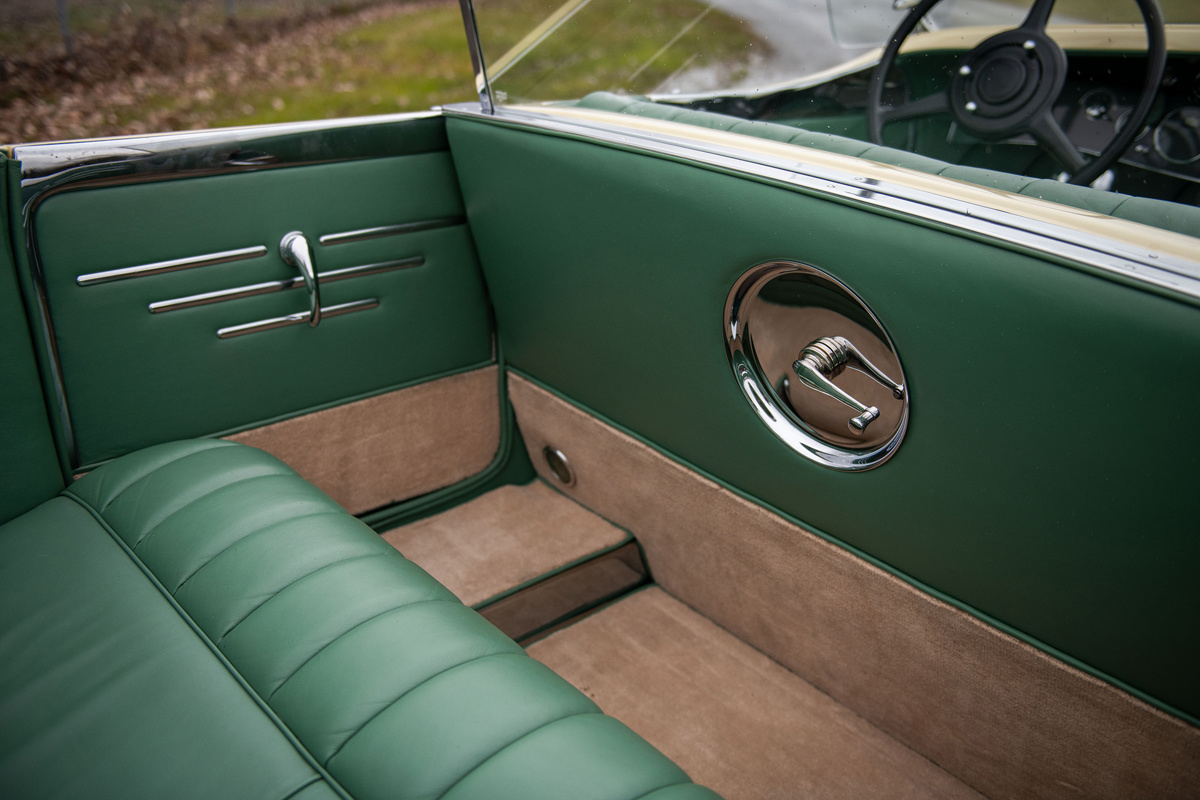 While in-motion, the second cowl was a supremely practical feature, protecting backseat passengers from the elements, but upon entry and exit, the cowl typically had to be set by the chauffeur, leaving much to be desired in terms of usability. By contrast, this Gordon Buehrig-designed Tourster features a second windshield that cleanly retracts into a compartment behind the front seat in a perfect blend of function and form.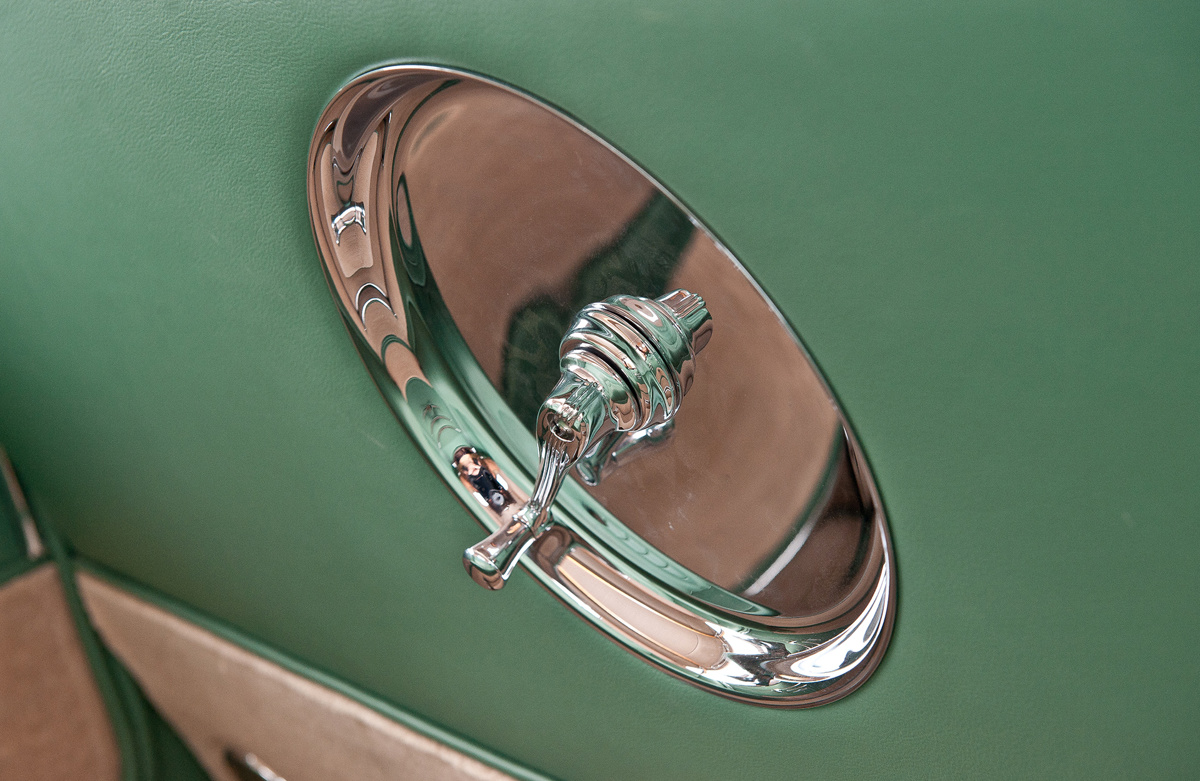 Like the other exquisite details inside this extraordinary example, the hand crank which operates this novel second windshield is clad in chrome. The solution to this dual-cowl problem must have been deeply satisfying to designer Buehrig, who named the Tourster his favorite of all Duesenberg designs. Unfortunately for many devotees of the brand, only eight official Toursters were made by the Derham Body Company of Philadelphia. Though the period coachbuilders who executed these finished bodies deserve credit for their hand-crafted efforts, Buehrig's designs showed a clear blueprint of how to achieve these results. With a background in pre-war body construction himself, as well as stints at Stutz and GM, Buehrig was equal parts engineer and stylist; windshields were a particular point of pride for the noted designer, who spoke at length to the Benson Ford Research Center in a fascinating interview later in life about re-engineering the fold-away windshield on his Buick roadster after it failed at 70 mph.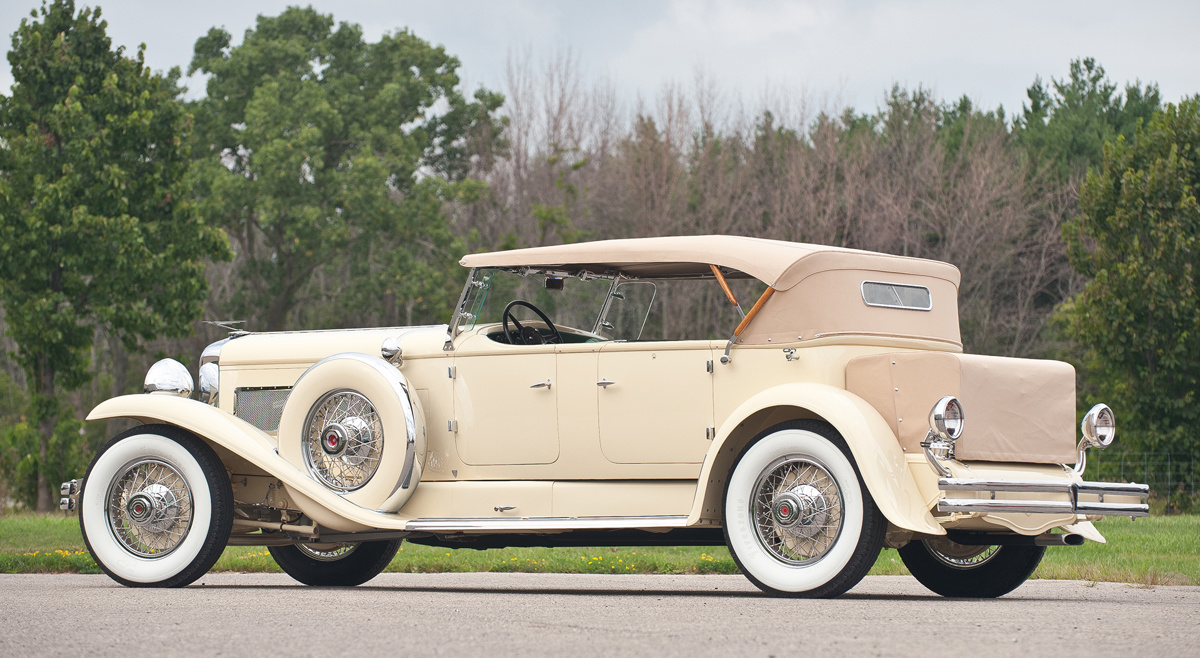 The finished product was sleek and subtle, with the unmistakable silhouette of the Model J preserved through Behurig's ingenious retractable windshield. No wonder, then, that the Tourster body style has become so desirable. The first owner of this example, William Odom was a consummate urbanite, who lived in a stately apartment at the Hotel Pierre near Central Park. Looking at images of this space with a modern eye, one can sense a similar timelessness shared between the interior décor of Odom's dwelling and this period-correct Duesenberg Model J. After Odom, the Tourster passed between several of America's most noteworthy car collectors, including John Mozart, STP founder (and so-called "Mister 500") Andy Granatelli, Paul and Robert Milhous, Clifford Heinz (a member of the well-known Heinz family), and John Groendyke. In the ninety years since it rolled out of Derham's Philadelphia facilities, this Tourster has been celebrated at concours d'elegance and completed several long-distance tours of America. The most recent long-term ownership of this example only added to its distinction, having been part of the preeminently regarded New Jersey-based collection of Judge Joseph Cassini. Provenance and capability are balanced in this example.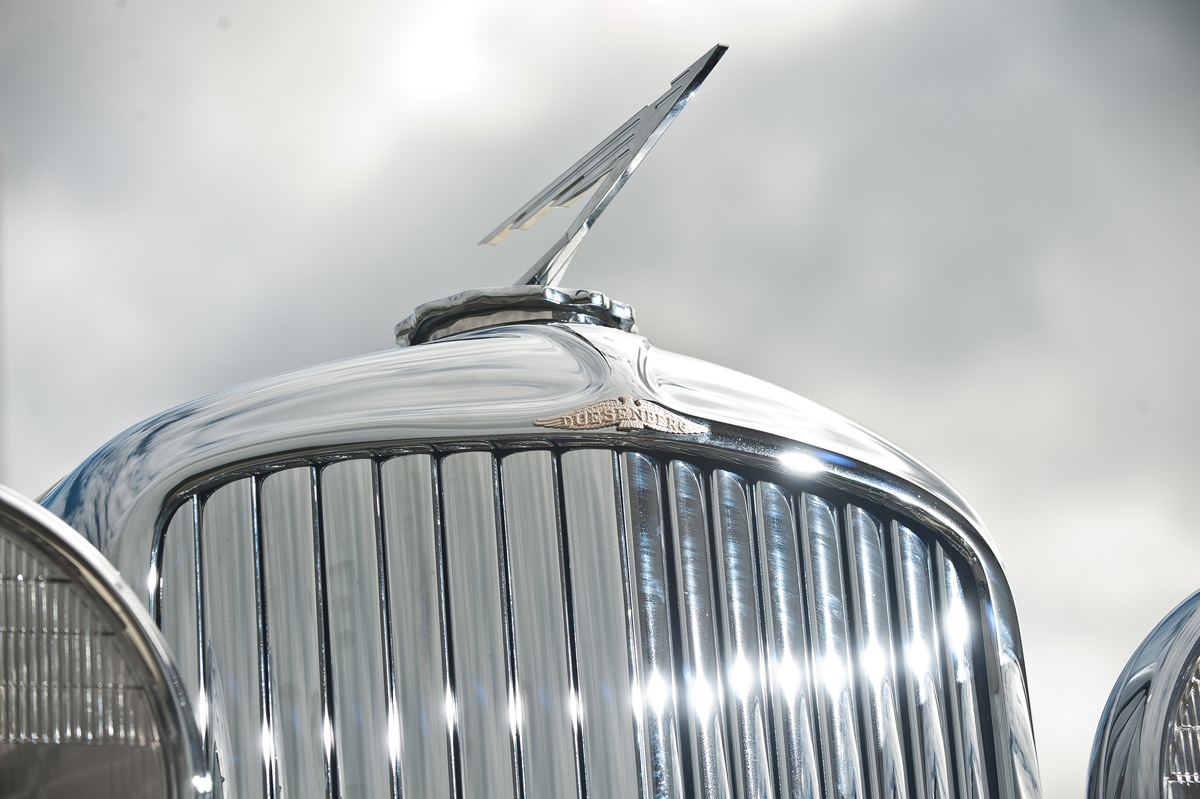 For true Duesenberg fans, the desirable qualities of this Derham-bodied example require little-to-no explanation. In the Tourster, one is treated with a body style that is credibly uncommon, riding on a chassis that can comfortably be compared with models from any marque. With approval from outlets ranging from the AACA and ACD Club to none other than Gordon Buehrig himself, this Duesenberg is a genuine headliner, and will certainly draw the attention of any aficionados of classic automobiles when it goes up for auction at RM Sotheby's Arizona auction on 27 January 2022. And for the winning bidder, one has over a month to decide whether they want their first experience in this one-of-eight example to be in the driver's seat or riding in style in the rear.