So much is made of our discovery of fire, the ancient Greeks literally mythologized it. And yet, what would a fire be without a cave to protect it from the wind? Flash forward a few million years, and the spaces we use for shelter have changed considerably. Instead of a cave to keep our handmade tools, we humans build garages. And instead of a campfire, we choose to keep the flame of the internal combustion engine.
Some things have not changed since cave-dwelling times—our lives are still made easier with quality tools. And a few pieces of art on the walls certainly make the place seem a lot more like home. So if you are searching for items to spruce up your personal car cave, RM Sotheby's upcoming Elkhart Collection auction is certainly the best place to source them. We look at some must-have items of automobilia, all offered without reserve, here: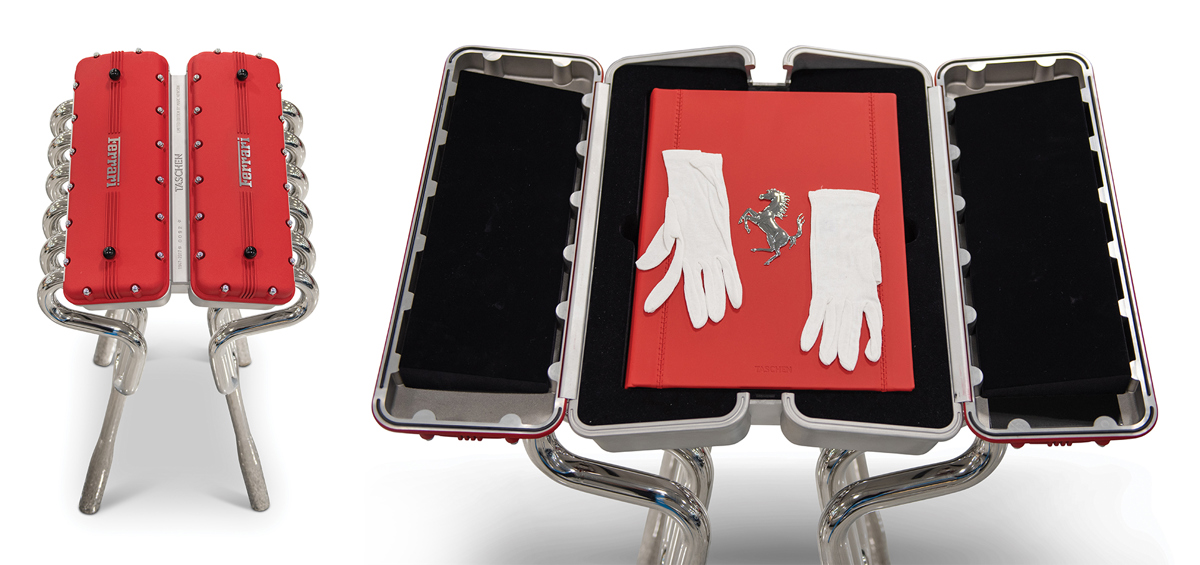 Ferrari, Art Edition by Taschen, Serial No. 0092
Estimate: $40,000 - $60,000 USD

 

|

 

Offered Without Reserve

 

Instead of a campfire at the center of your car cave, why not display this—a Marc Newson-designed sculpture with a tome hidden within, detailing the history of the world's most valuable brand: Ferrari. RM Sotheby's in-house Memorabilia Specialist, Kurt Forry had this comment: "A rarely before seen entry into the Ferrari archives, including original documents of famed drivers, unseen photos, drawings, and sketches of the elite Ferrari models residing mostly in private collections. This bountiful book of knowledge comes with a complete appendix of the company's victories. This book is limited to 250 copies with the sculptural bookstand by Marc Newson. Incredible how three collectable mediums merge."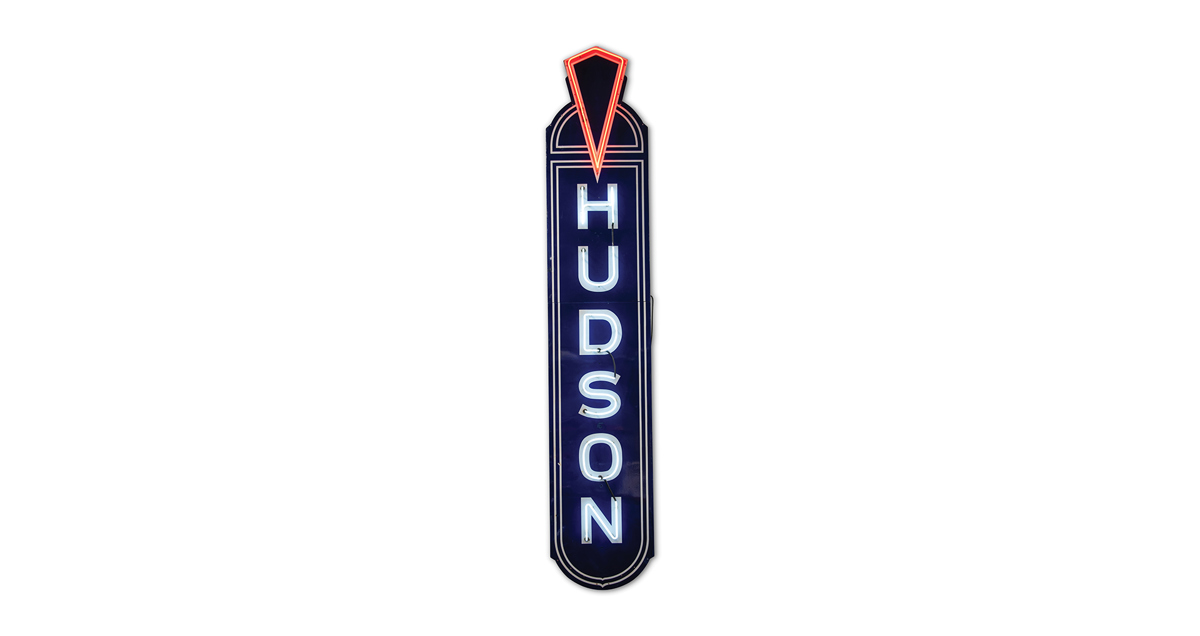 Hudson Vertical Neon Porcelain Sign
Estimate: $10,000 - $15,000 

USD |

 

Offered Without Reserve

 

Perhaps not as well-known of an automotive brand as Ferrari, Hudson was no less legendary in their own right on US soil. Hudson stock cars were famous in early NASCAR competition and in endurance racing on La Carrera Panamericana, where vintage Hornets are still campaigned today. In his later days, Steve McQueen preferred to drive around Los Angeles in his thirty-year-old Hudson Wasp. This handsome neon sign represents a brand worth showing off—especially for the true connoisseur.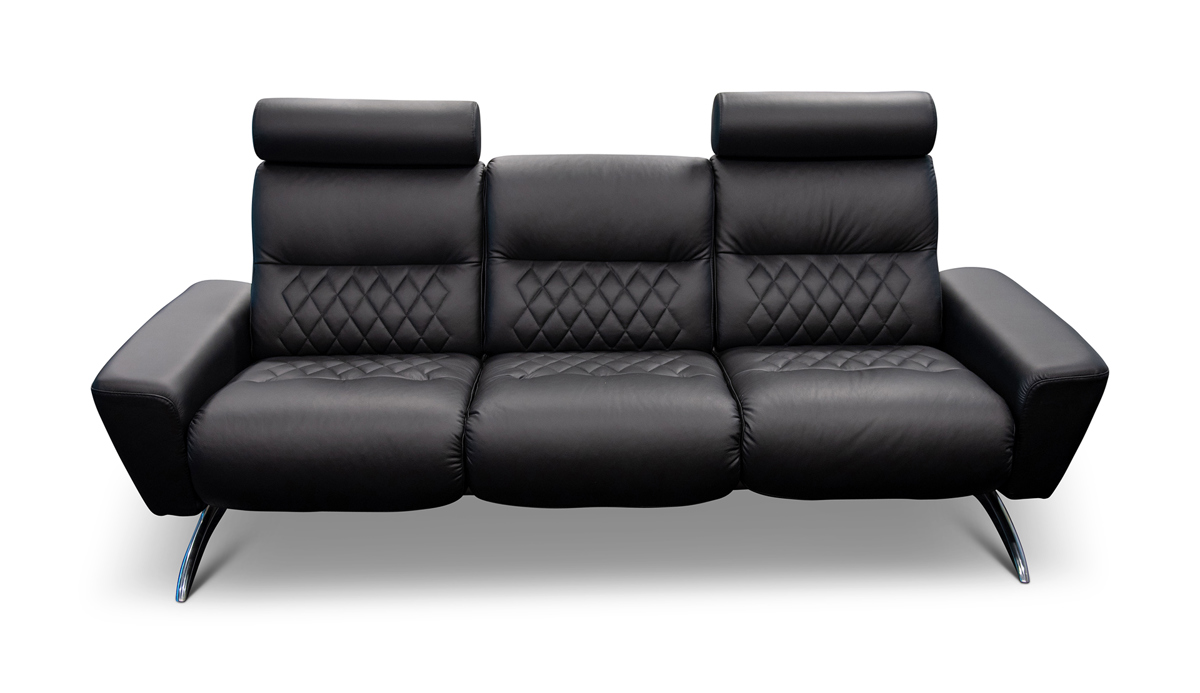 Stressless Black Leather Couch
Estimate: $800 - $1,200 

USD |

 

Offered Without Reserve

 

We are intending your car cave to be a place that you'd actually want to spend time, so you may as well have somewhere to sit down. This Stressless couch has a clean, almost mid-century aesthetic with its floating platform legs. The quilted pattern on the seatbacks of this black leather couch calls back to classic automotive designs from the '50s and '60s as well—if you collect post-war cars, it will fit right in.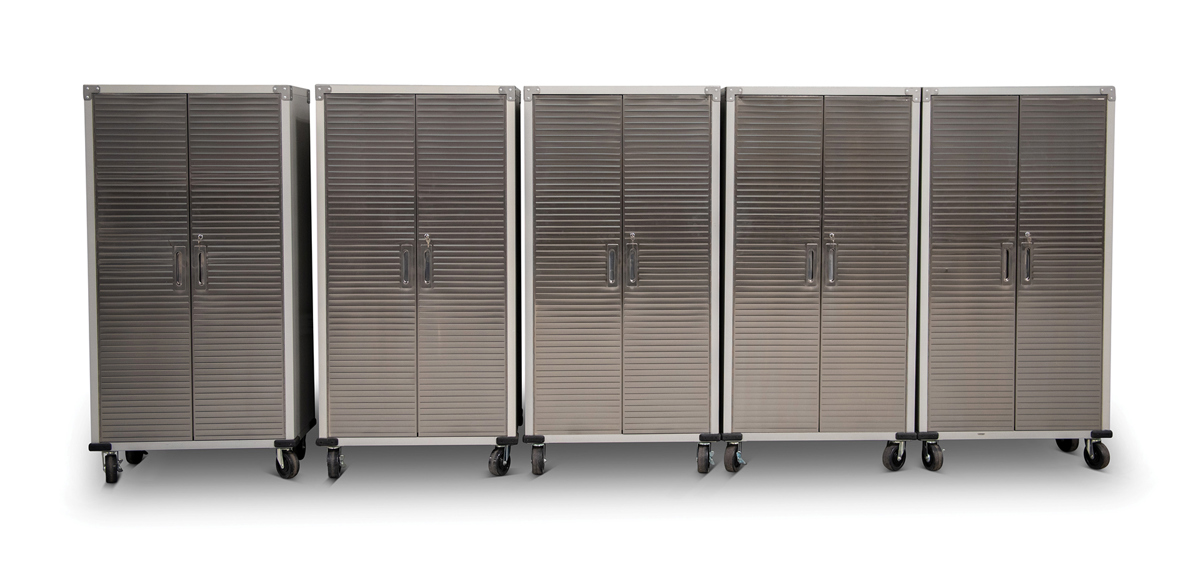 11 UltraHD Rolling Cabinets
Estimate: $400 - $600 

USD |

 

Offered Without Reserve

 

Instead of keeping your tools and parts out on your shelves, these high-quality cabinets are customizable and designed to keep your car cave looking immaculate. When it comes time to work on any of your cars, the rollers on the bottom make it easy to wheel out any replacement parts or necessary tools to whatever area of your car needs attention.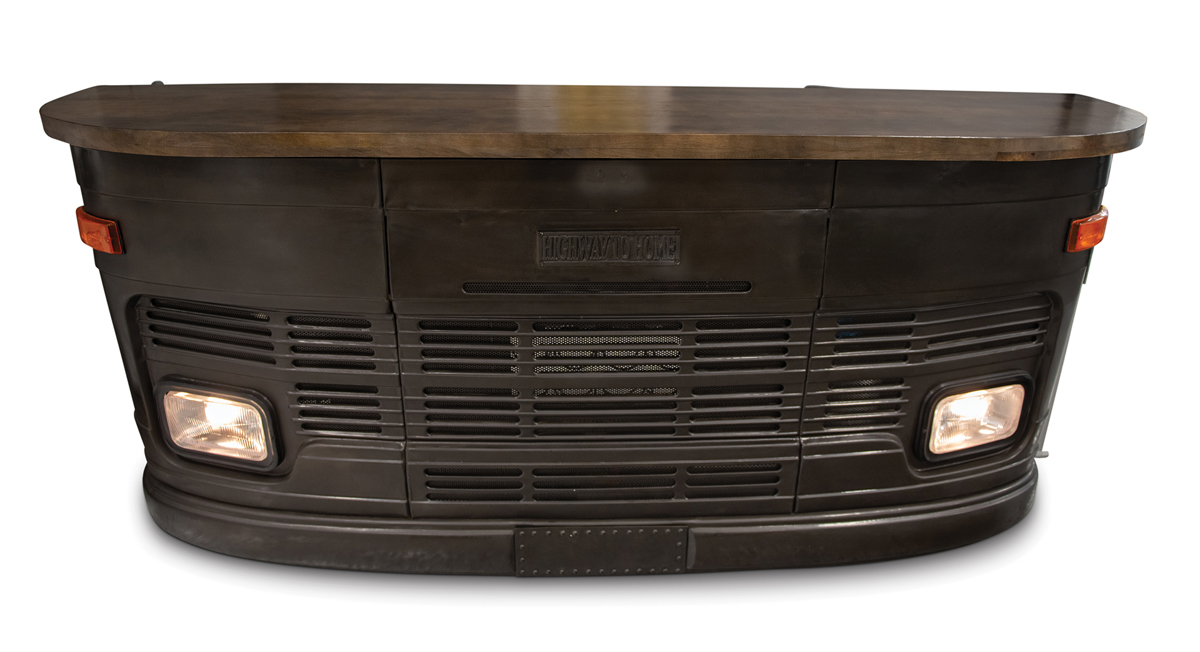 Highway to Home Bar
Estimate: $400 - $500 

USD |

 

Offered Without Reserve

 

With all of us spending more time at home these days, might as well make your home feel like your favorite bar. This piece of custom-made furniture plugs into an electric socket, lighting up the headlights on the side facing your eager "customers." The reverse barside features flush cabinets and storage for all of your necessary cocktail-making supplies and ingredients. Nothing like a cold, well-mixed beverage after finishing up some work on your car.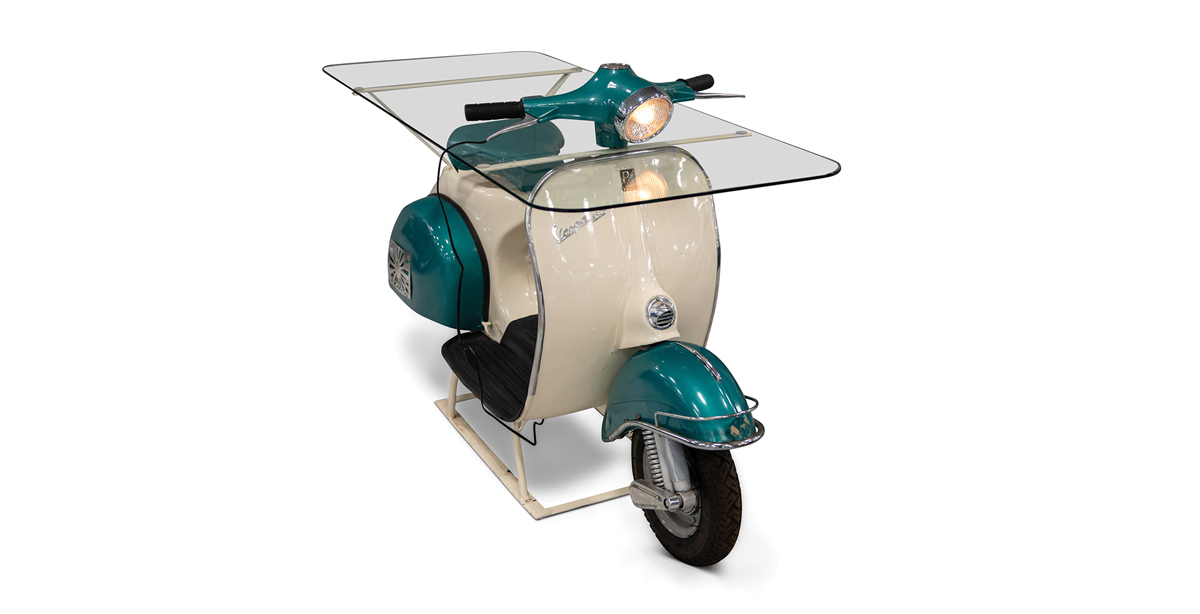 Piaggio Vespa 150 Glass Table
Estimate: $4,000 - $6,000 

USD |

 

Offered Without Reserve

 

You have no doubt by now seen people recycle used (or even broken) engine blocks into coffee tables. This is beyond the next level of that practice, a full-sized version of the classic Italian Vespa scooter transformed into a wild, glass-topped table. The Vespa's handlebars fit neatly through a hole in the glass, allowing the rest of the table to be used to prop up your shop manuals or perhaps your favorite auction catalogues. As a final trick, a 12V plug allows the Vespa's headlamp to function.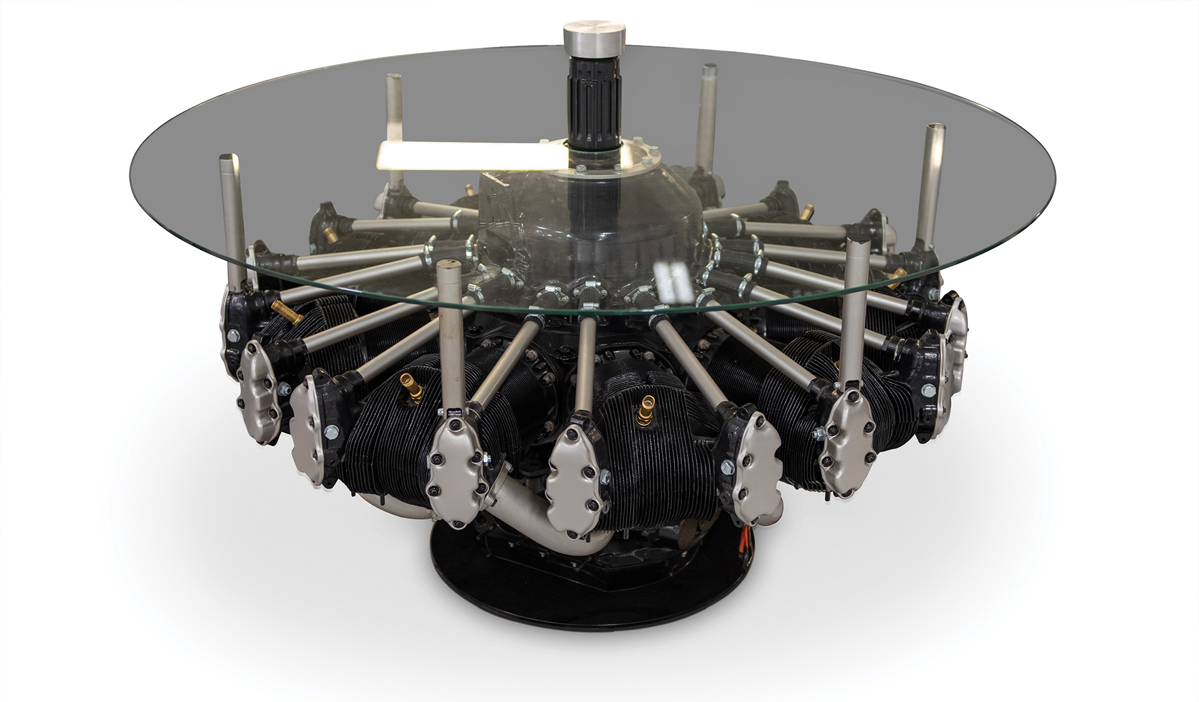 B-17 Flying Fortress Glass Coffee Table
Estimate: $5,000 - $7,000 

USD |

 

Offered Without Reserve

 

The Ferrari engine may be your car cave's centerpiece, but in terms of sheer presence, this B-17 Flying Fortress Glass Coffee Table may take the cake. Aerospace design is truly automotive engineering on steroids, and the radial, air-cooled engine this table is built upon proves it. When in-service, a giant propeller would spin right above the table—the prop shaft still remains in memory, sticking through a hole in the glass top. A showstopper, to be sure.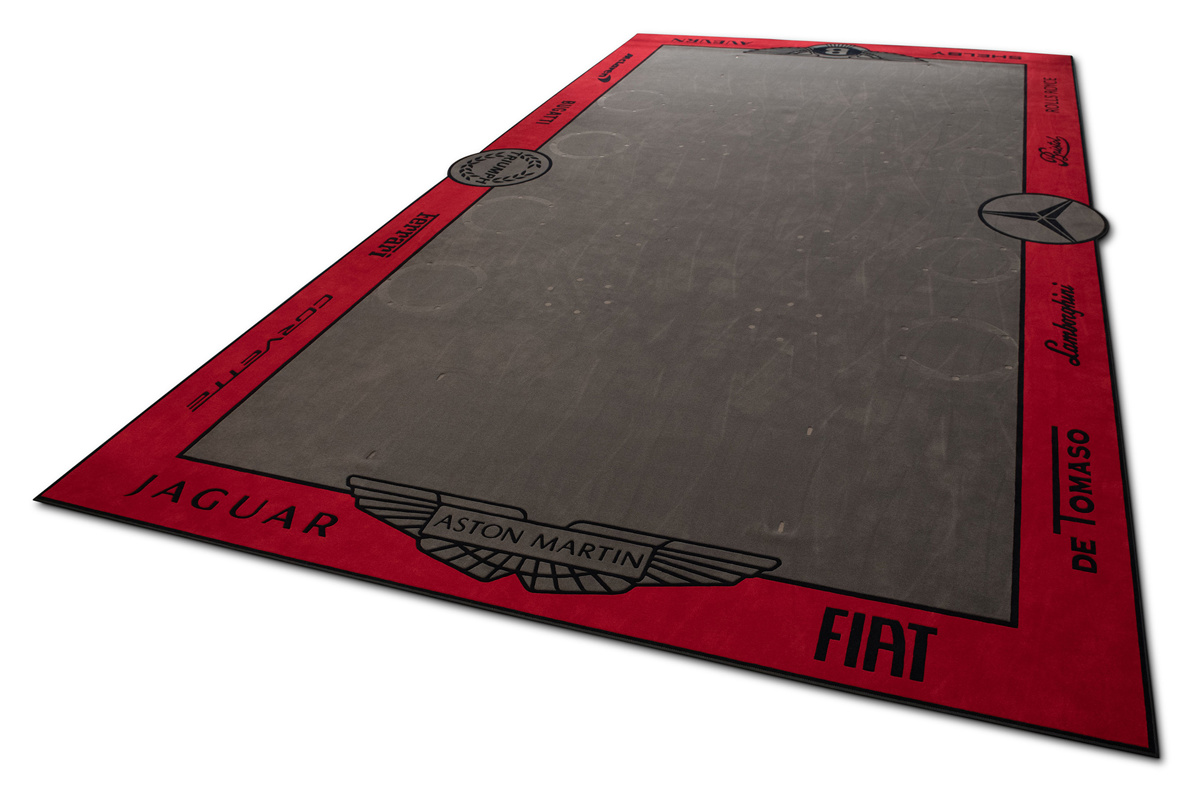 Custom Automotive-Themed Area Rug
Estimate: $5,000 - $7,500 

USD |

 

Offered Without Reserve

 

The only tough thing about having a vast collection of sports cars is that there really aren't many outlets that sell quality merchandise featuring multiple marques. The only way to ensure the quality of your end product is truthfully to go full-custom. This massive area rug—measuring 27 feet by 15.5 feet—features the emblems of brands including Ferrari, De Tomaso, Aston Martin, Jaguar, and Fiat. A diverse array, indeed.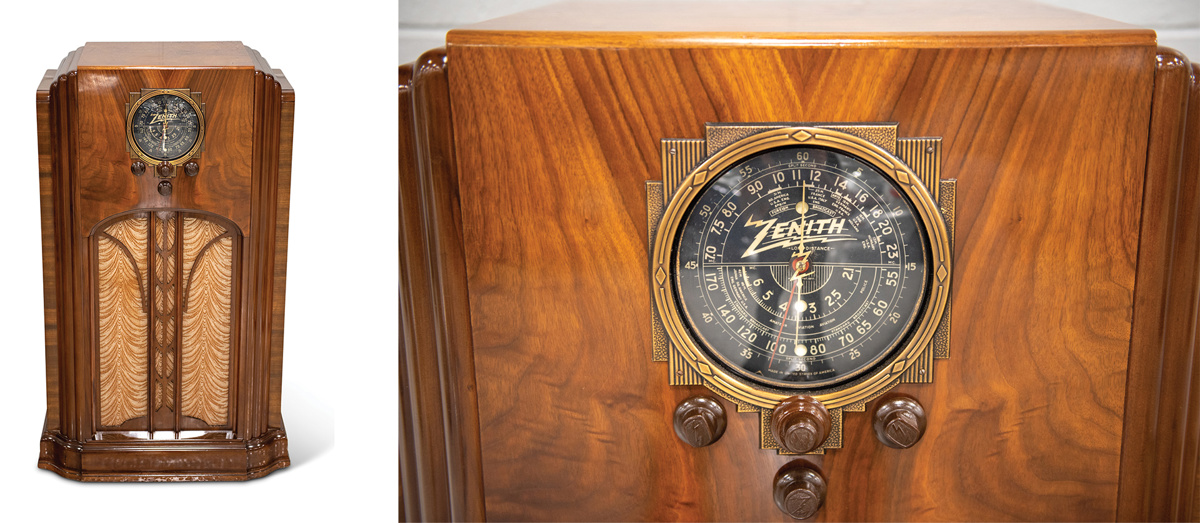 Zenith Long Distance Radio
Estimate: $250 - $350 

USD |

 

Offered Without Reserve

 

More than just a piece of decoration, this Zenith Long Distance Radio recalls a time when the dominant culture of the time was delivered over the airwaves. A gorgeous piece with a book-matched wood face. Zenith was a truly innovative American company, introducing the first portable radio in 1924 and then the first radio that totally ran off of home-provided electricity two years later.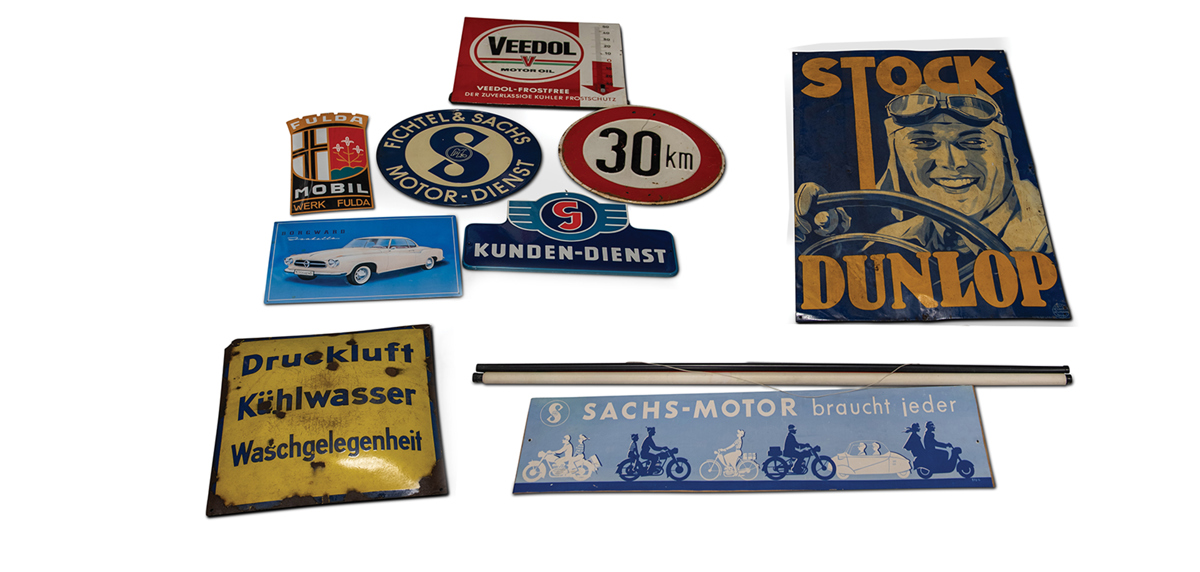 German Microcar Signs and Advertising
Estimate: $3,000 - $5,000 

USD |

 

Offered Without Reserve

 

Representing both microcars and general German automobilia alike, this assortment of period signs is perfect for those who actually own one of these fascinating microcars, or if you are planning on picking one up during our Elkhart auction. A good addition to the German wing of any car cave.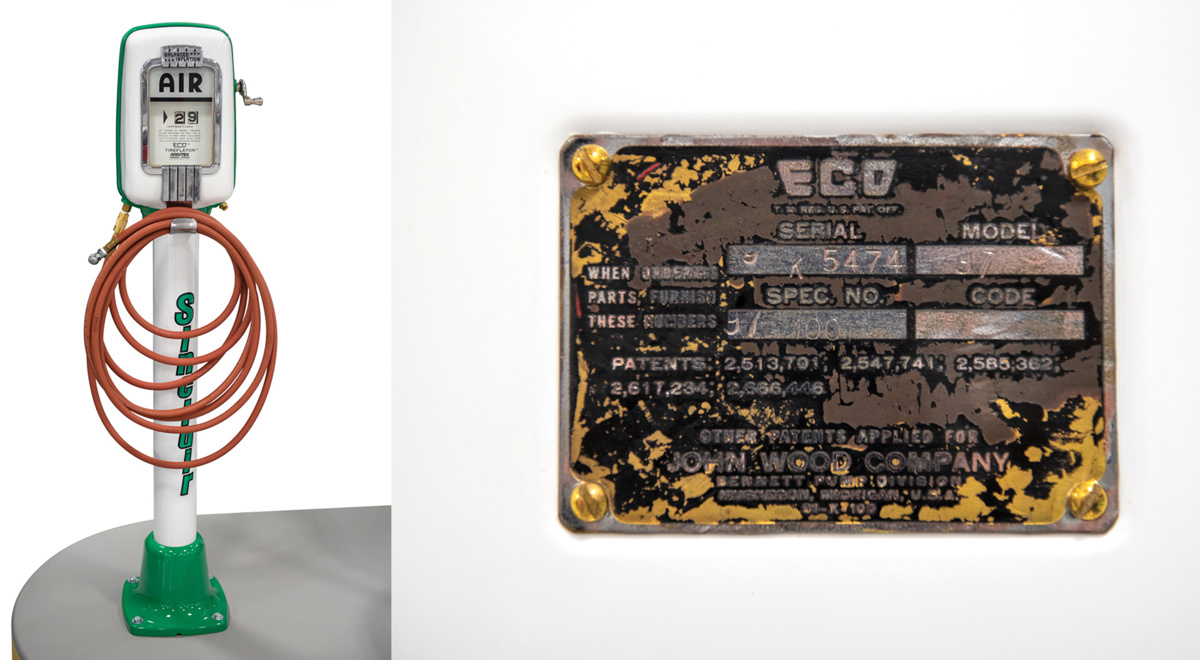 Eco Tireflater Model 97 with Sinclair Livery
Estimate: $800 - $1,000 

USD |

 

Offered Without Reserve

 

Keeping your car collection in good condition necessarily requires filling up a tire or two. This Eco Tireflater Model 97 is a fun way to handle a daily chore that makes all the difference. Though slightly less functional, the next two lots fit the theme of this old-style "filling station," and were both recommended by RM Sotheby's Memorabilia Specialist Kurt Forry.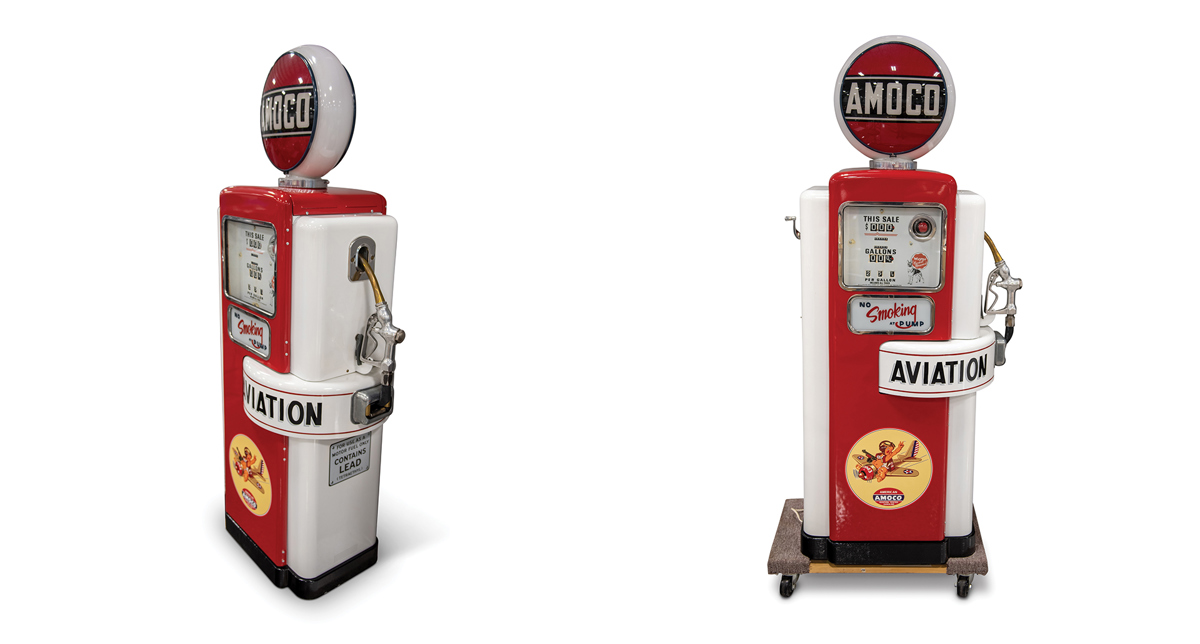 Wayne Model 100 A Gas Pump with Amoco Livery
Estimate: $2,500 - $3,500 

USD |

 

Offered Without Reserve

 

Forry comments: "These pumps have a retractable hose and a 'swing-arm' function that allows the user to simply use the hose on either side of the pump. It's clever how this collector has chosen the Amoco Aviation branding to highlight where this pump might have been utilized in the past. On a small runway airport full of private single-prop planes. The hand-painted text reading 'Aviation' across the swing arm in the center is a delightful, non-manufacturers touch."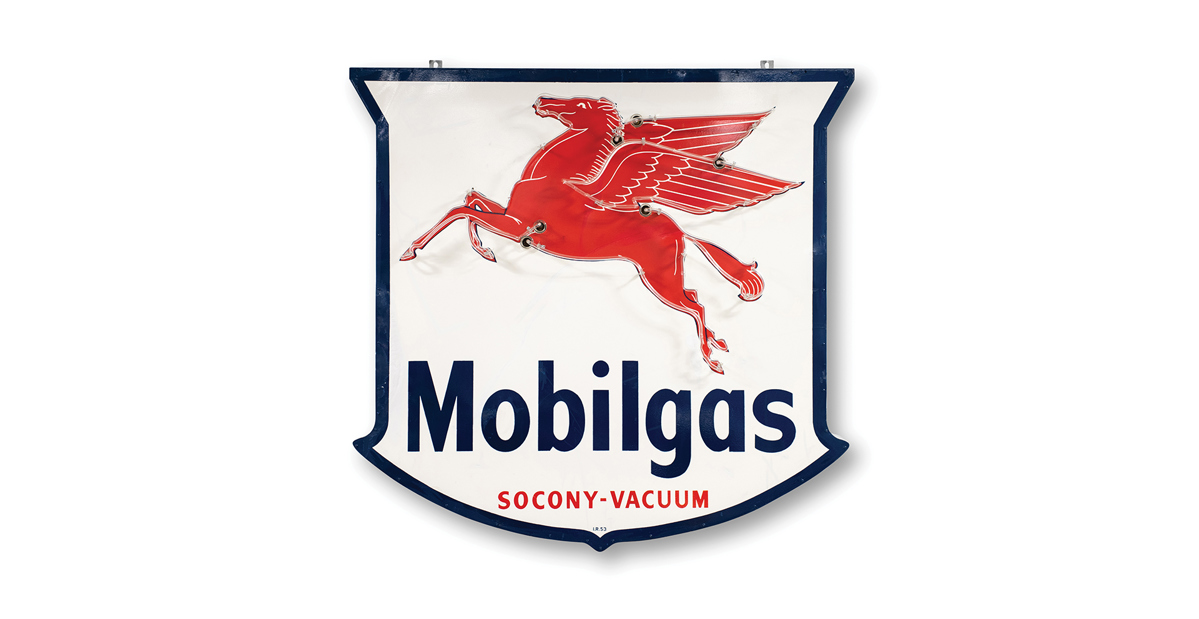 Mobilgas Socony-Vacuum Single-Sided Neon Sign
Estimate: $4,000 - $6,000 

USD |

 

Offered Without Reserve

 

"This original Mobil shield is huge at nearly 6 feet." Flashy? "Literally," Forry says. "Overall, as a conversation piece, this sign presents a stunning display. It was made in 1953 and still retains all its mid-century charm. The field of the sign is in nice condition with minimal wear. I'd consider the condition an 8.0. This sign has been professionally converted to a neon with a new transformer and glass." The perfect way to round out your car cave's service station.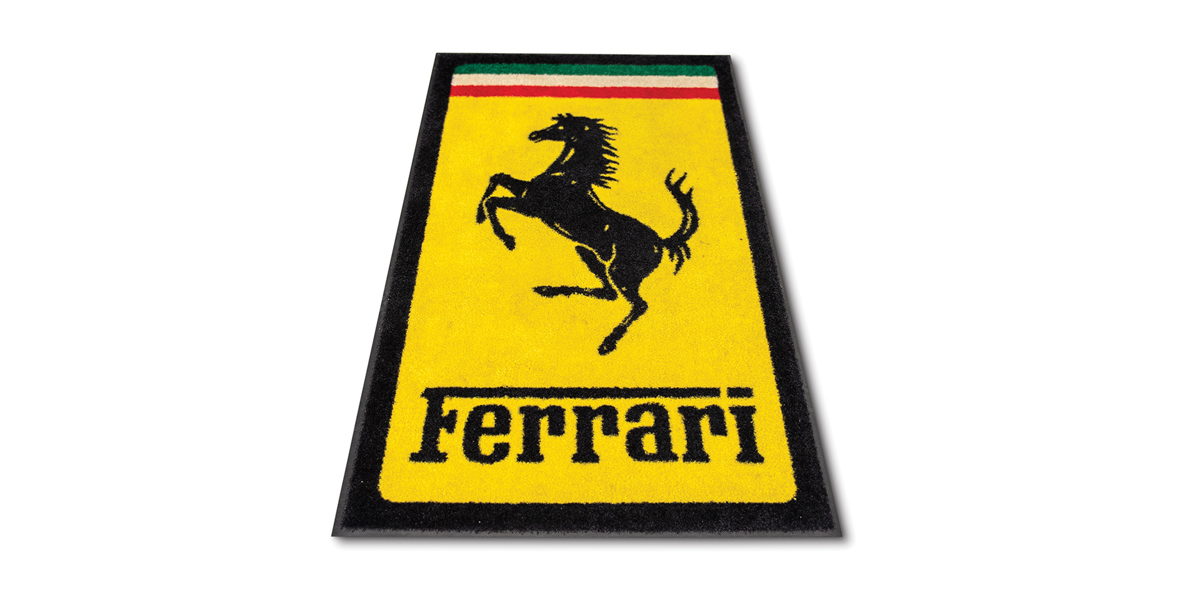 Ferrari 'Cavallino Rampante' Door Mat
Estimate: $200 - $300 

USD |

 

Offered Without Reserve

 

Featuring Ferrari's classic prancing horse emblem, this vibrant doormat is almost too good to use as intended. Whether you dust your boots on this 'Cavallino Rampante' or choose to treat it delicately, it certainly makes a statement either way.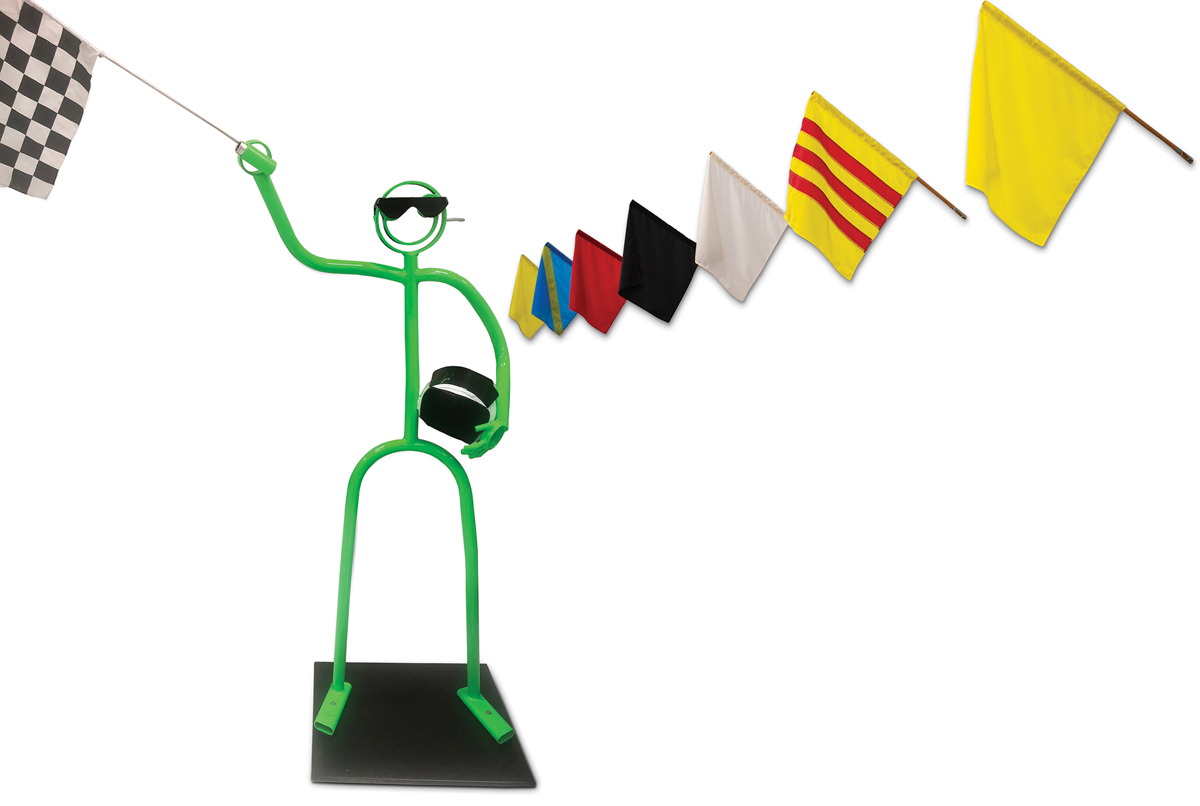 Track Flags with Display Figure
Estimate: $100 - $150 

USD |

 

Offered Without Reserve

 

Wave him down; at this point, the "car cave" metaphor is looking pretty worn-out. This ultracool observer is the ultimate race companion and features several authentic race flags you can use either on-track or simply as decoration.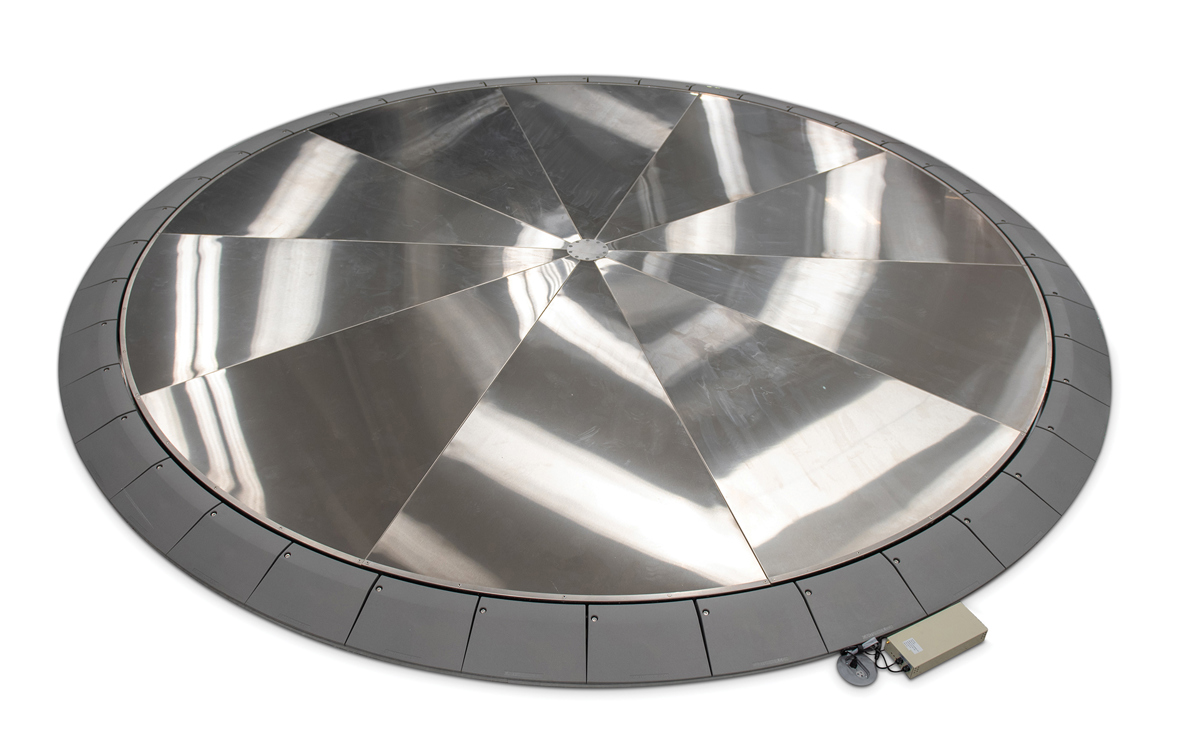 Carturner Turntable
Estimate: $6,000 - $8,000 

USD |

 

Offered Without Reserve

 

One last item, this full-sized turntable provides an at-home version of the classic 360-degree view we see at auto shows and car museums. Even if you keep only one car in your car cave—especially if you don't plan on driving it very often—cars are sculptures best viewed in motion. And if your collection happens to be considerably more vast, how refreshing it would be to showcase a rotating "car of the month." The cave itself can evolve, too, after all.