Goldfinger was not the first film featuring James Bond, and the DB5 wasn't Aston Martin's first sports car, yet when both were available to the general public in September, 1964, something clicked. Bond went from recurring character to megastar, with emulators and parodies popping up the following year, all eager to repeat the film's $125m in ticket sales. The first Bond film to prominently feature MI6's imaginary "Q Branch," Goldfinger also inspired intense interest in Aston's DB5 coupe. U.K.-based Corgi Toys made a model of Bond's DB5, which became the bestselling toy of 1964. Supercharged by the Bond franchise, Aston was more visible than ever.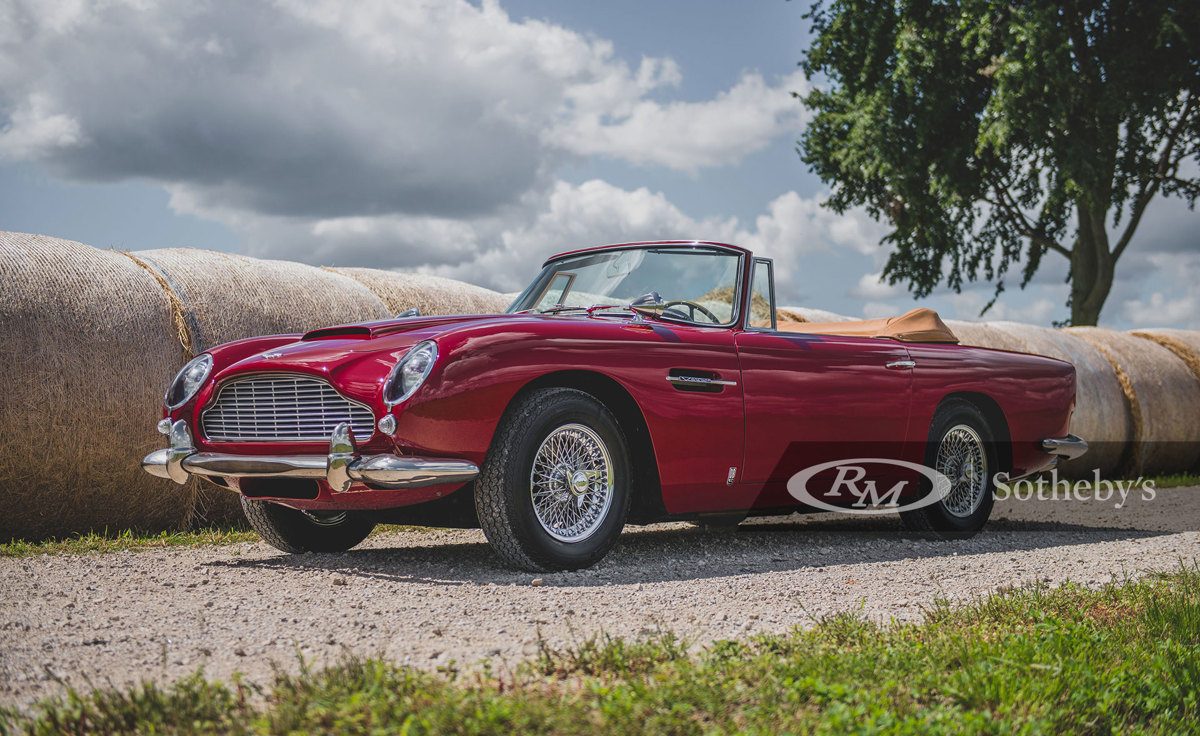 1965 Aston Martin DB5 Vantage Convertible
$1,295,000
Amidst this outpouring of popularity, Aston Martin's most exclusive model was quietly being assembled. The Convertible variant of the DB5 was built between October, 1963 and October, 1965, and yet only 125 of these open-top Astons were built during its two-year production run. A closer look at the badge bar on this DB5's iconic wing-mounted air vents hints that this limited-production convertible is even more rare than the "regular" Volante. Available now from RM Sotheby's Private Sale division, this open-top Aston packs Vantage power.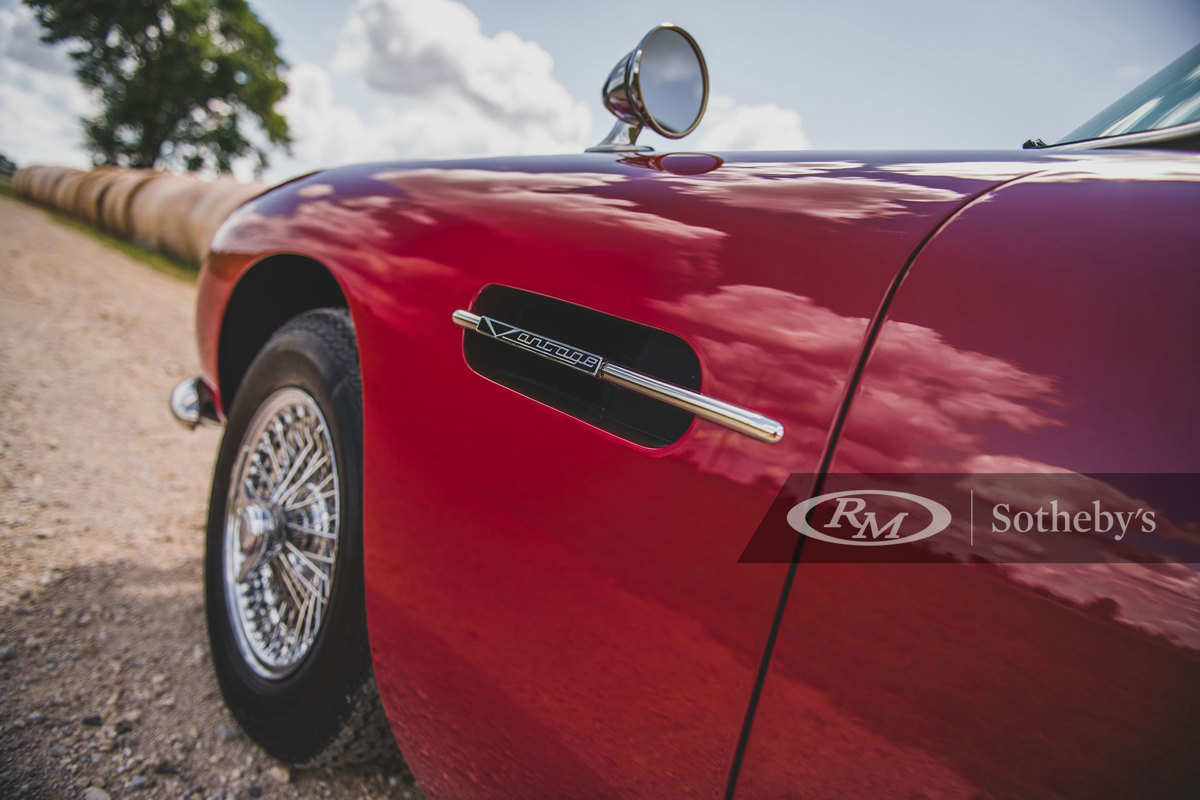 So, an already rare example made even more so—only seven DB5 Convertibles were officially specified with the upgraded Vantage engine. The difference in power was significant, with Aston's own sales brochure advertising a 40 hp increase in horsepower. As one would imagine, the price increased commensurately, with the British Motor Industry Heritage Trust certificate indicating that, after all of the options, this rare Aston cost its original, U.K.-based owner £3,369 (plus a hefty purchase tax of £878) bringing the total to £4,247. This sounds downright reasonable, equivalent to $11,866 in 1965 dollars, until you compare the Aston convertible to a 1965 Ford Mustang Convertible, which was listed for a base price of $2,663 in-period. With such a staggering MSRP and all the on-screen attention going to Bond's saloon, no wonder so few were ordered.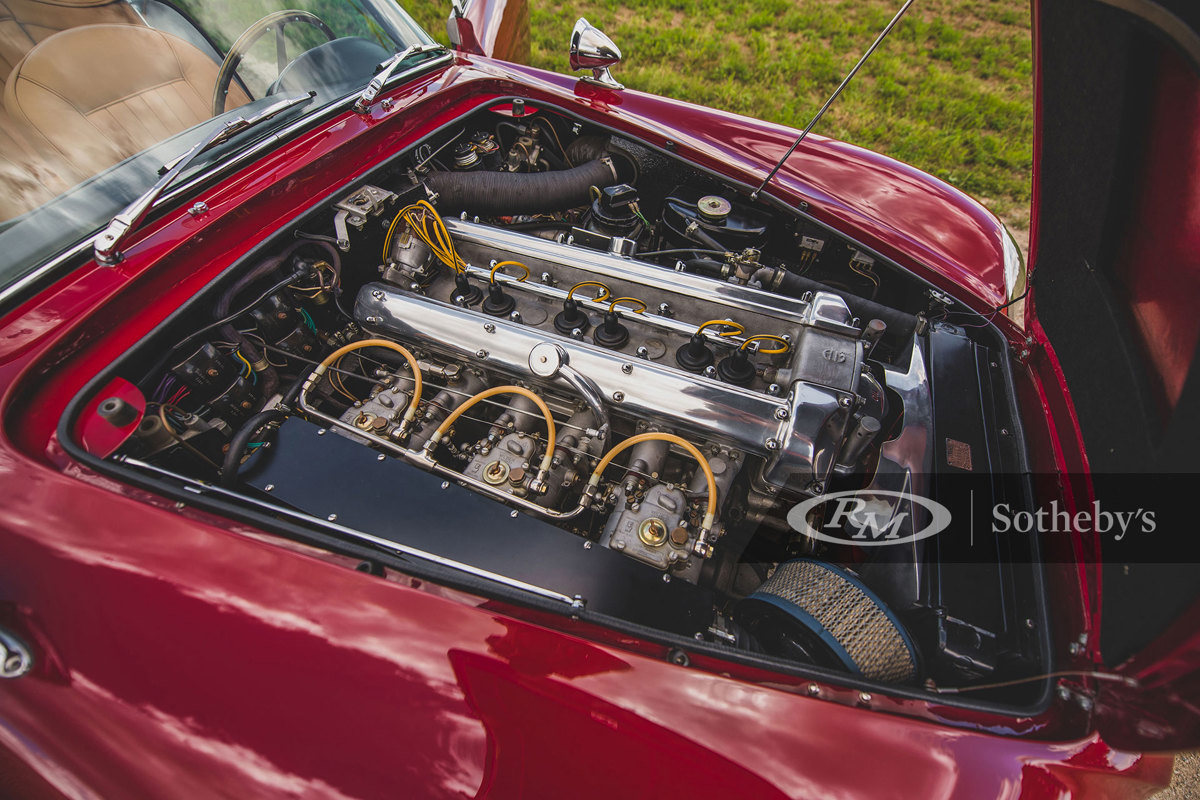 And yet, we can be thankful that this original owner did so. An authentic Aston Martin open-top with a factory-spec Vantage engine. The glorious intake noise from the triple-Weber carburetor setup, made all the more sonorous with the top lowered, paired with the five-speed ZF gearbox, installed only on the second half of DB5 series production, greatly increased the usability of the car at all speeds. Two chromed switches on the dashboard operated the DB5's driver and passenger-side windows, also a first for the brand.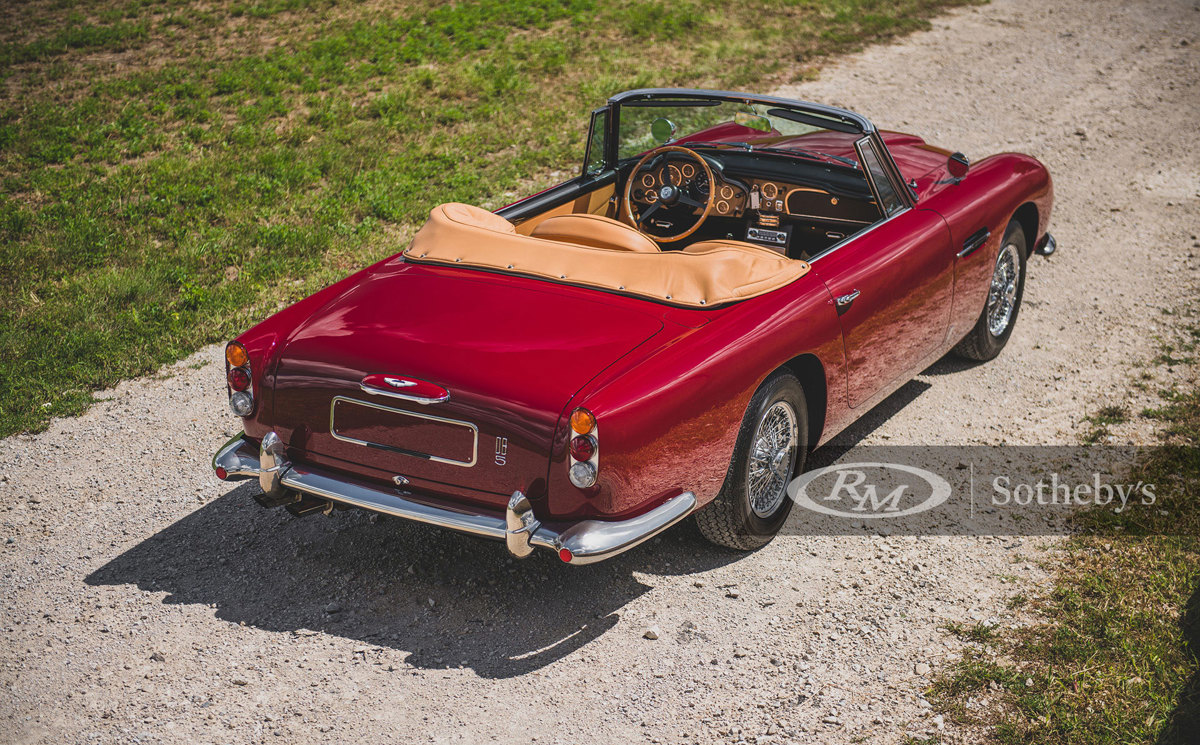 While these adjustments and upgrades are far from "Q Branch"-certified, the sum of the package made this Aston Martin one of the most potent in-period performance options available. The uncommon qualities of this specific example have been recognized at numerous marque-specific meets and concours events around the United States since its most recent restoration in 2005. Available from RM Sotheby's Private Sale division, wearing a gorgeous shade of Peony Red over Connolly leather interior, all this rare DB5 is missing now is you.