It is no secret that RM Sotheby's has developed a reputation as a Ferrari-forward brand. From our record-breaking sale of a 250 GTO by Scaglietti, still holding the record as the most expensive car to ever sell at a public auction, to our recent collaborations with the Maranello-based brand both to benefit Save the Children and to celebrate Scuderia Ferrari's 1000th GP race, much mutual respect exists between fans of the prancing horse and the worldwide team at RM Sotheby's. But that does not mean we cannot appreciate spectacular examples of early Lamborghini sports cars.
Made specifically in contrast to the offerings of other Italian sports cars made at the time, early Lamborghini examples exist as ripostes in a spiritual sword fight between Ferruccio Lamborghini and Enzo Ferrari. Though neither man could be said to have definitively proved victorious in this war, the true winners are sports car aficionados everywhere, as we have all benefitted from the engineering innovations inspired by this competition between these legendary automakers. For the most distilled glimpse at this fruitful feud, we need to look back at the beginning of Lamborghini; perfectly suited for this Polo Storico-certified 400 GT 2+2, heading to RM Sotheby's first auction in 2022, held at the Arizona Biltmore Resort on 27 January: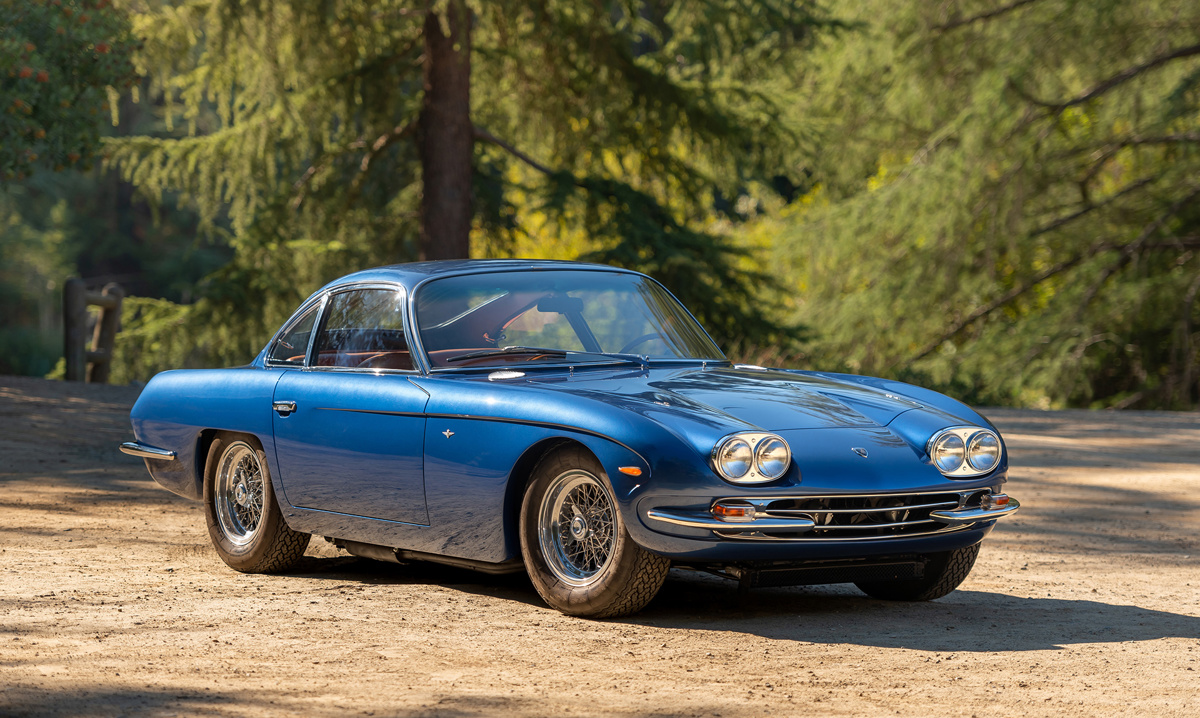 1967 Lamborghini 400 GT 2+2 by Touring
Estimate: $450,000 - $550,000
Without an appreciation for the potential of Ferrari, it is likely that Ferruccio Lamborghini would have never attempted to launch a sports car division of his own. And without the experience and dedication that Lamborghini brought to his Trattori division, perhaps he would not have had the willpower to upgrade his first effort so soon after its debut. We will explore this in greater detail when we discuss the engine in this 400 GT 2+2, but for now, it is important to note the telltale signs of this model. The most immediately noticeable change was the quad headlights, an upgrade in terms of shape and output from its 350 GT predecessor.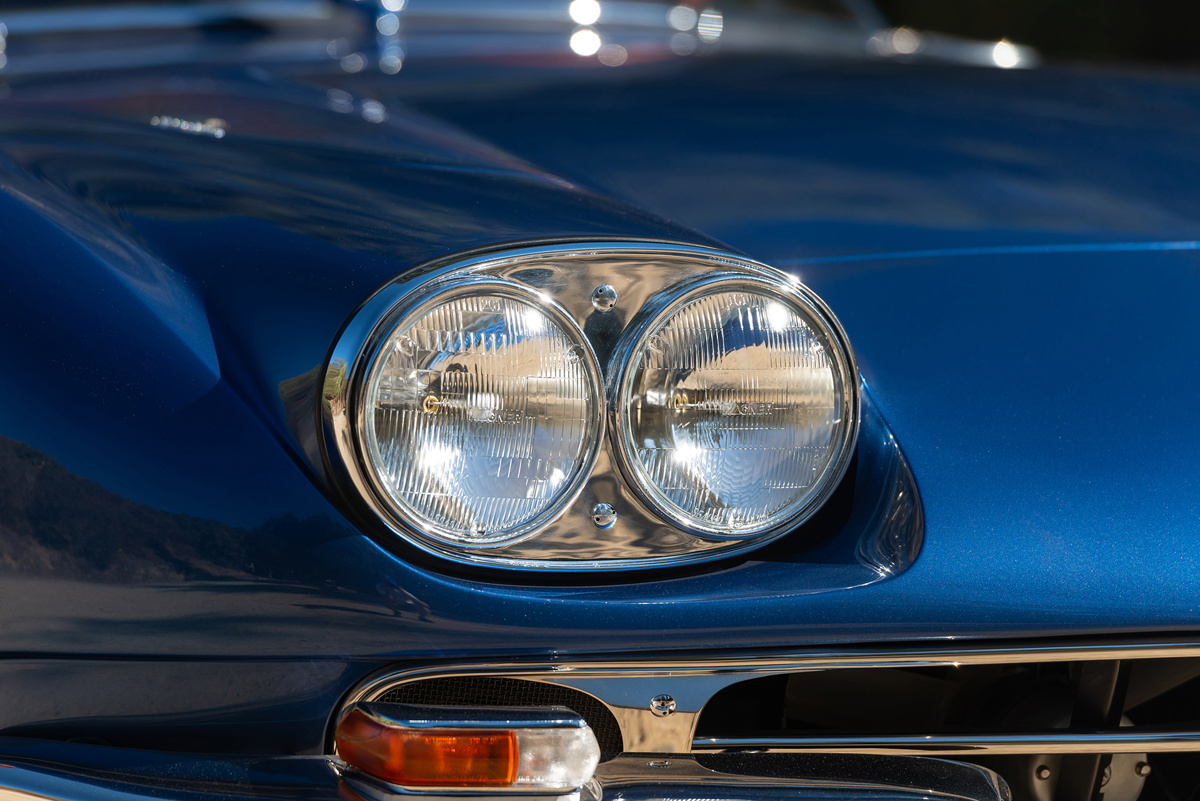 From the very first Lamborghini prototype, the 350 GTV, lighting was very important to the look of the car. While the 400 GT 2+2 did not feature the ultimate in aerodynamic lighting treatments (flip-over headlamps, as seen on the 350 GTV), its quad-lens setup was genuinely progressive for its era. Elsewhere, elite owners of E-Type sports cars had to turn to coachbuilders to achieve a similar effect, as the Earl of Cawdor did in 1965.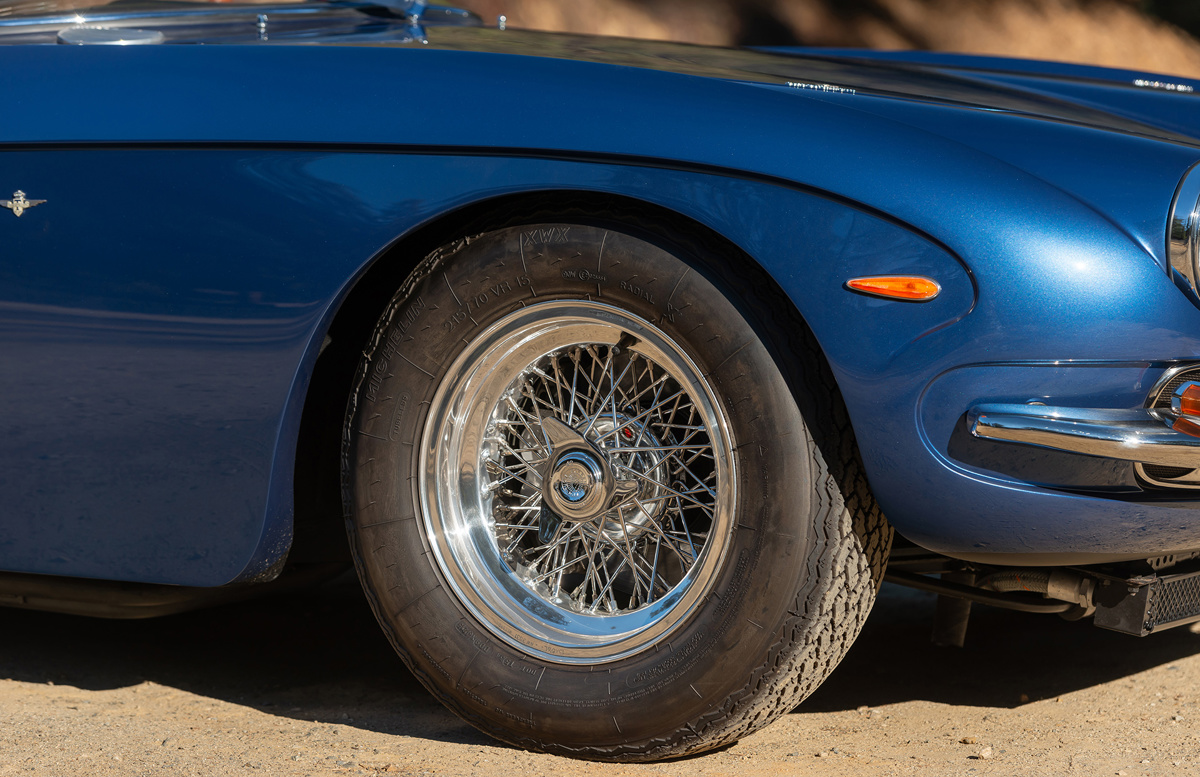 The other external difference that easily distinguishes Lamborghini's second production model from the first are the bumperettes, in two-piece chrome, joining the egg-crate grille with its wraparound bumper cover in a most tasteful way, in a similar style to the Ferrari 275 GTB/4 and Daytona. Following a characterful crease in the front fender aft-ward, we encounter a significant badge, found only on the most fortunate chassis: The unmistakable mark of Carrozzeria Touring. Underneath the skin, this example's skeleton is pure Superleggera.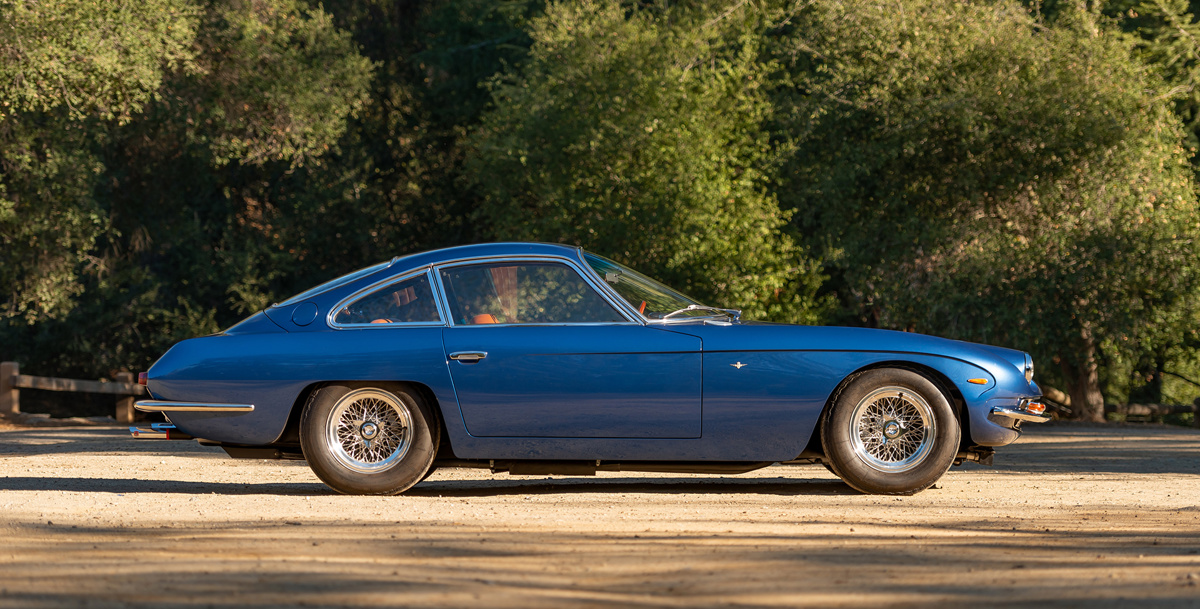 Today, the Touring brand is proudly resurgent, with new ownership from D'leteren, a Belgian family with their own long history of coachbuilding, and multiple fresh designs appearing on Ferrari F12 Berlinetta chassis, among others. In the mid-century period, Touring's tubular construction design and generous use of lightweight body panels made the firm's designs the envy of the world. Unable to match their efforts without patent infringement, Aston Martin famously licensed Touring's Superleggera method to build their DB4, DB5, and DB6-series cars. For his 400 GT 2+2, Lamborghini's agreement meant that Touring provided fully finished vehicles to Ferruccio's Sant'Agata Bolognese factory. As Lamborghini heritage division Polo Storico's documents show, this example was completed on 9 July 1966, and delivered in this delightful color combination of Bleu Notte-over-Tobacco twenty-one days later, to the Kaplan dealership in New York City.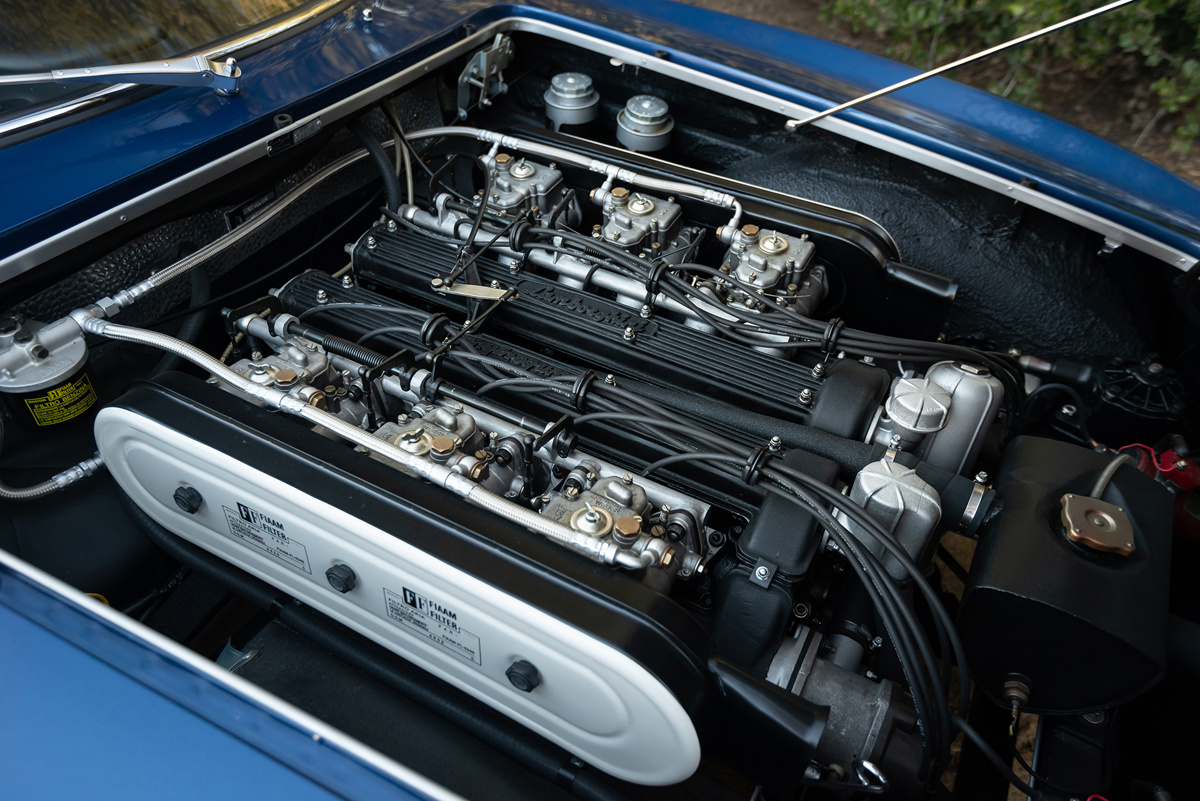 Underneath the hood of this Italian bull, naturally, beats a heart that could take on some all-time greats from the Ferrari universe, including the series of genuinely iconic sports coupes, competition cars, and cabriolets under the 275 and 330 series. These were Ferruccio's main target with the first Lamborghini prototypes: Gran Turismo cars with capable powerplants that could credibly challenge the venerable Colombo V-12 engine.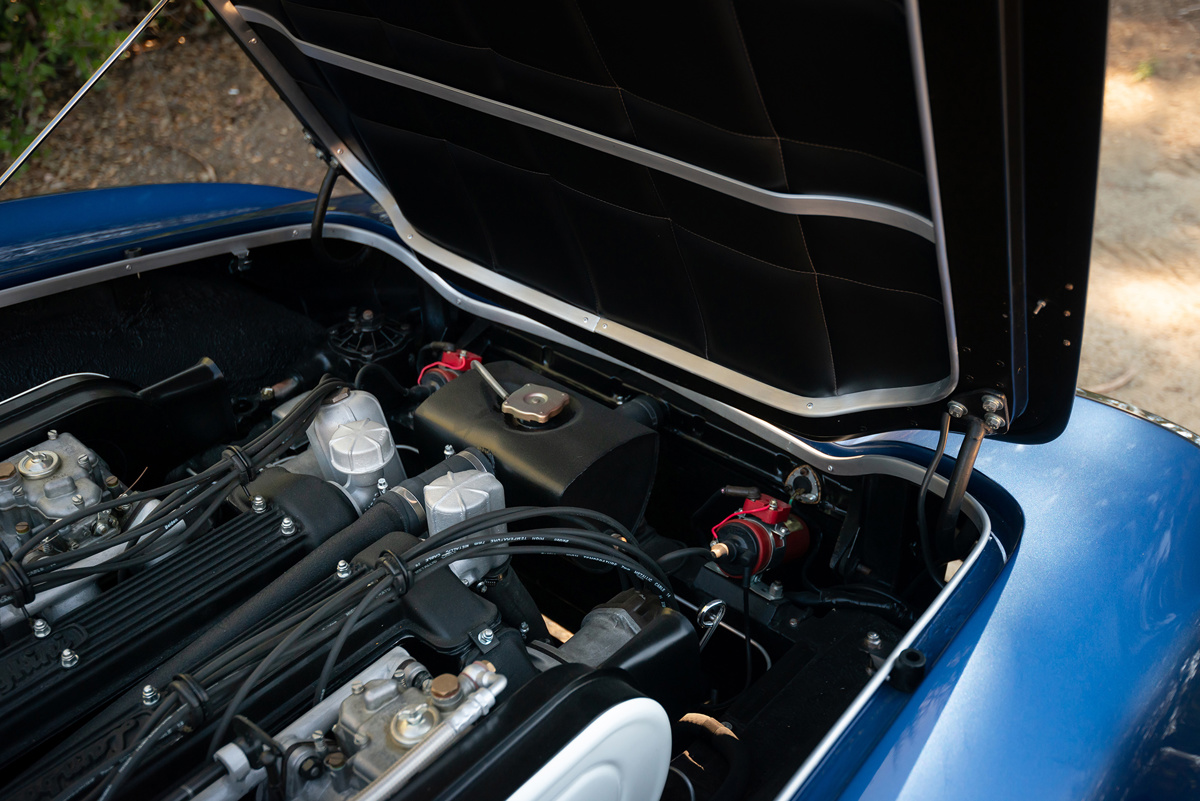 Comparing favorably in terms of output with the 330 GTC or 275 GTB, the twelve-cylinder powerplant in Lamborghini's first coupe was originally designed by famous ex-Ferrari engineer Giotto Bizzarrini. Modeled after an expanded design for a 1.5-liter racing engine that Bizzarrini had intended for Formula One racing, the prototype 3.5-liter engine was finished in 1963 in time for the 350 GTV's debut at the Turin Auto Show. Seeing the imposing motor posed with Lamborghini's dream team of engineers, one can sense the momentous occasion of an automaker venturing out into not only their first car, but their inaugural engine as well.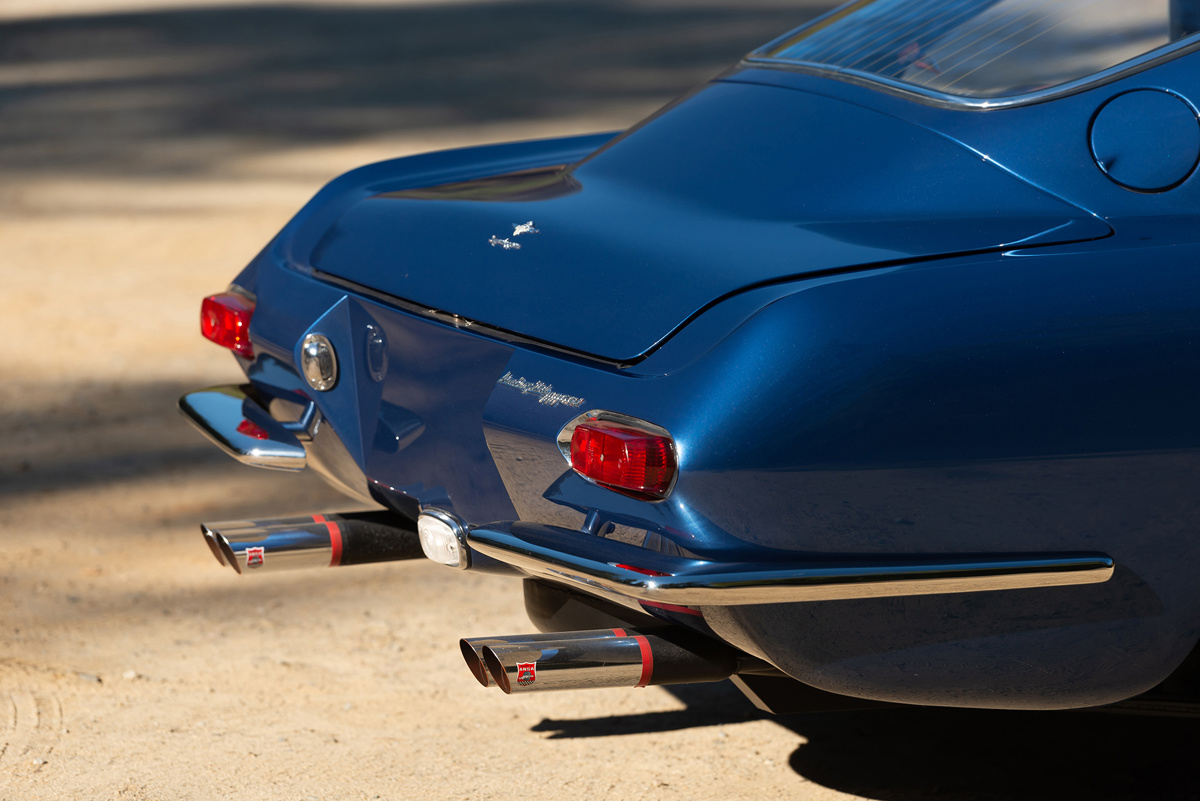 When, admittedly, this first engine was found to be more of a racing motor than a refined powerplant for long-distance touring, Lamborghini entrusted specialists Gian Paolo Dallara, Paolo Stanzani, and test driver Bob Wallace to develop an engine that could go the distance. The result was this 4.0-liter engine, which featured several advancements for increased refinement at lower speeds and straightforward repairs. As the main engine mounts had not changed, many 350 GT owners opted to have the Lamborghini factory upgrade their motors to the newest iteration, thereby creating the 400 Interim model. Benefitting from minor alterations throughout the years, this same stout powerplant, bearing the same basic original design by Bizzarrini, powered Lamborghini sports cars for the next four decades, even including the modern Murciélago.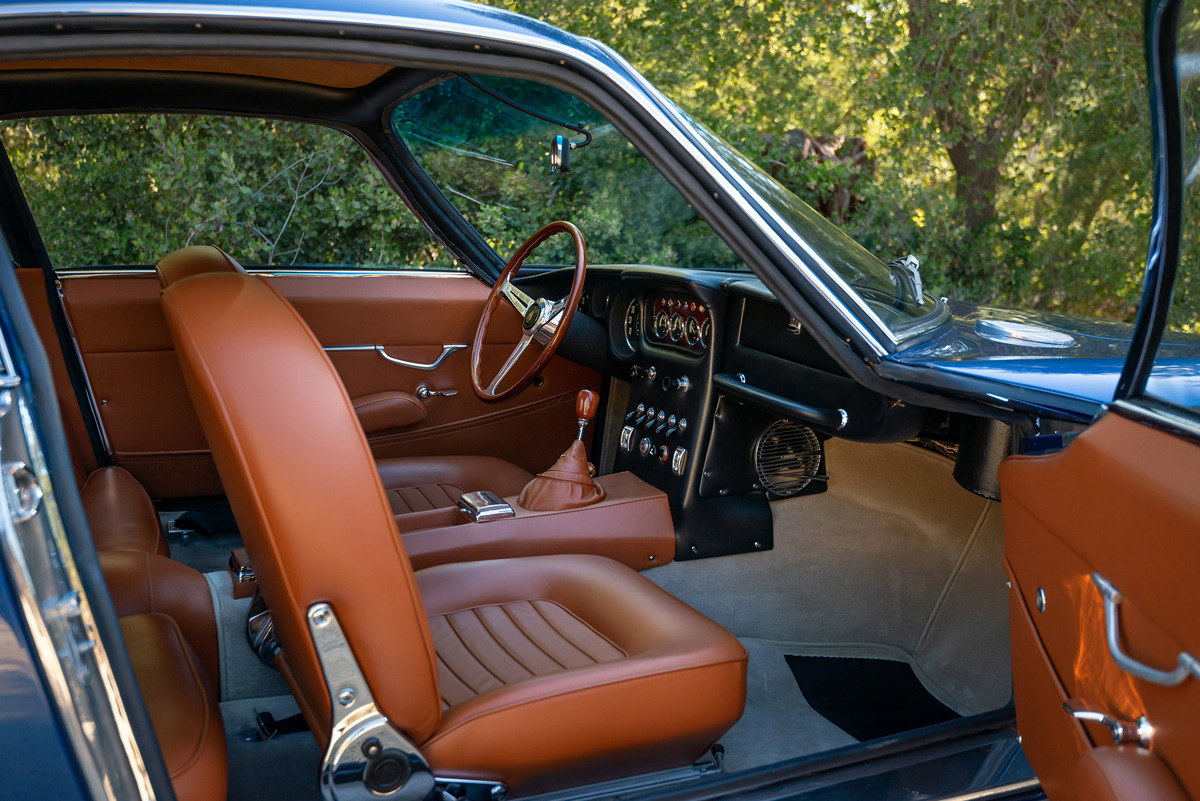 While looking inside the engine bay may not immediately differentiate early Lamborghini models, a peek in the handsome interior reveals that this is a 400 GT 2+2. Earlier models featured a novel setup with a single back seat. This example, with its outstanding Tobacco-colored leather, sported a slightly redesigned roofline, which allowed for sufficient headroom to fit a second rear seat. Perfect to shuttle friends over short distances, as well as an ideal space for storing luggage in case of a longer journey.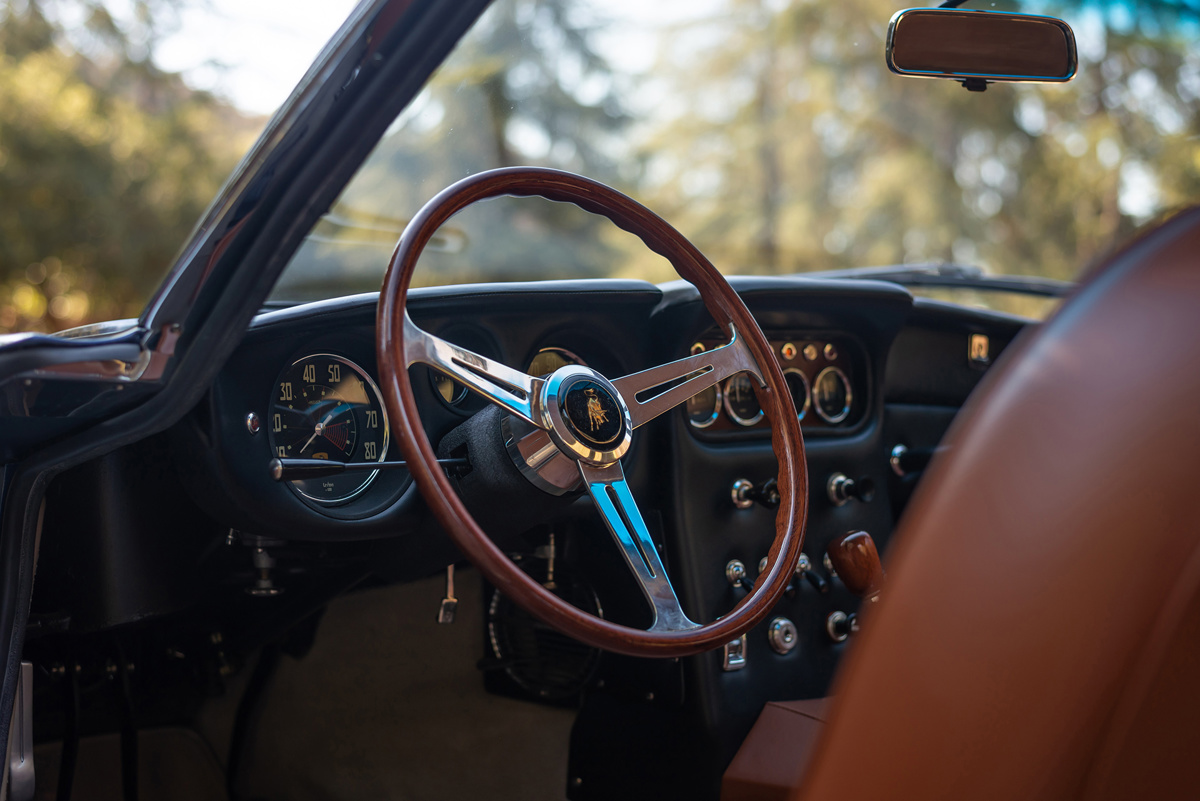 At their onset, Ferruccio Lamborghini's sports car firm was focused on competition. This competitive spirit played out on the road as opposed to a racetrack; Lamborghini's aim was squarely on besting Ferrari in the real world. For a first-time automaker, the quality of his finished product was impressive and served to establish the bullish automaker as a true contender, and a worthy rival to the prancing horse. A noteworthy piece of Italian motoring history with matching numbers, this stunning example will certainly capture the attention of the crowd at RM Sotheby's Arizona auction in January. And perhaps even a few Ferrari fans will take notice as this bull crosses the stage in 2022.