We have been on a "Spring Cleaning" theme this week, showing how this season's impetus for some to empty cupboards, closets, and yes, even barns can mean a great opportunity for others. One man's treasure can look a lot different with a light coating of dust; projects which present endless possibilities for creative re-use and restoration can seem overwhelming when they are all collected in a barn.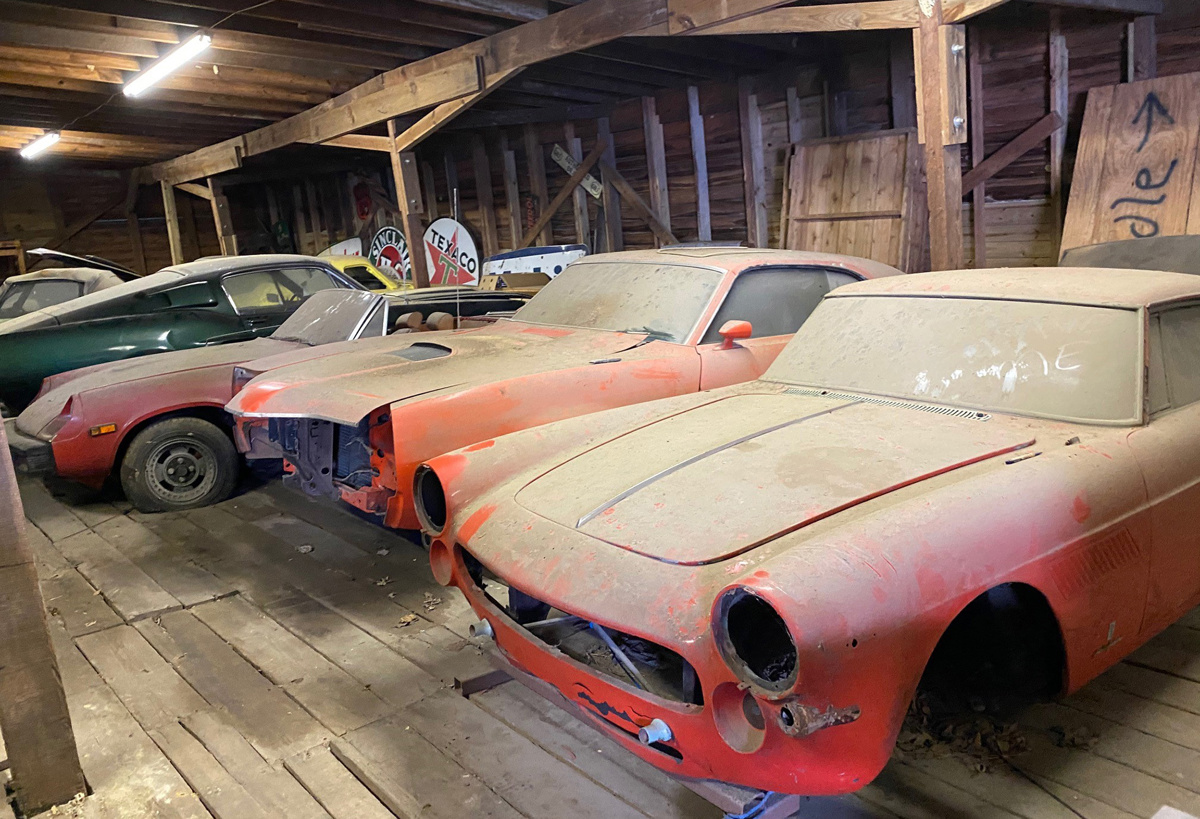 Throwing open the doors on collections like these can feel a bit like exploring an ancient tomb; RM Sotheby's Specialist Zach Oller was able to view this incredible group of sports and muscle cars, and for bringing all of these exceptional examples to market. Oller sets the scene: "They were all in Suffolk, Virginia. Two brothers bought them in the late 1980s. This is what was left, quite literally, in a barn that was built by their grandfather. They sold the property, so they had to get them out." The untouched collection also included several valuable automotive-themed vintage signs, including an Alfa Romeo dealership sign and this double-sided Sinclair porcelain sign.
As part of our Online Only: Open Roads, March auction, RM Sotheby's is pleased to present the following collection of barn finds, ready to uncover: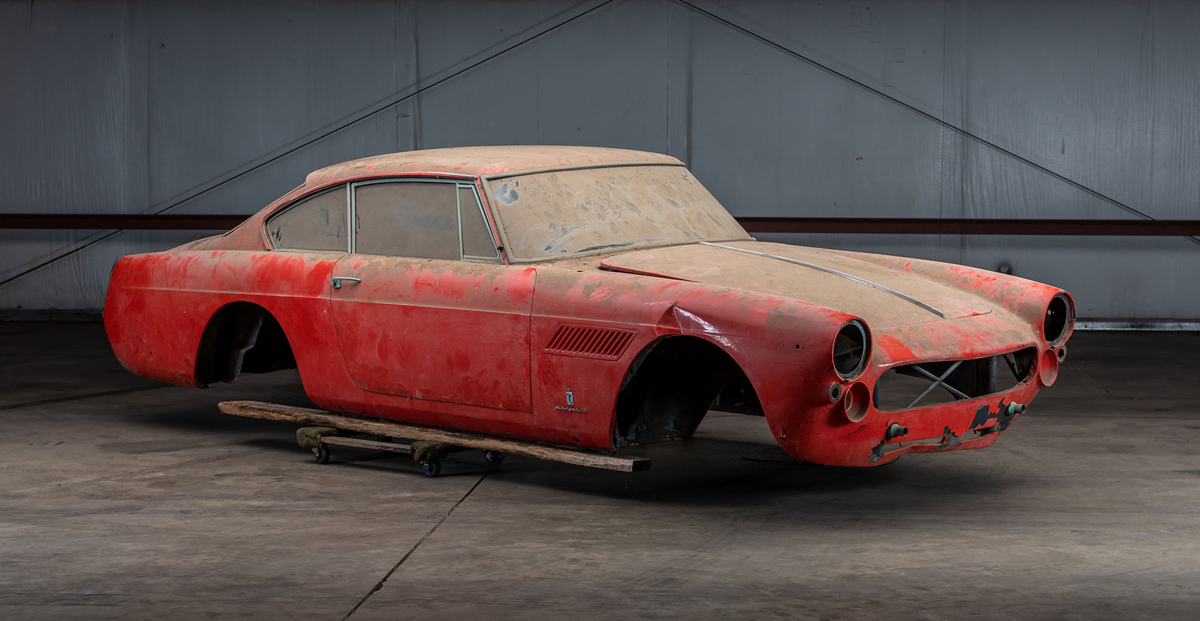 1963 Ferrari 250 GTE 2+2 Series III Body
Estimate: $20,000 - $30,000 USD

 

|

 

Offered Without Reserve

 

The undisputed star of this mini-collection of barn finds, this vintage Ferrari 250 GTE 2+2 was initially purchased with the intention of using it as a stationary sculpture, with the gorgeous Series III body shell by Pininfarina existing as a standalone statement of handmade art. Thankfully, the project was never pursued, and instead, this Ferrari offers prospective owners the tantalizing possibility of "resto-mod" restoration. While in the past, purists would have scoffed at any rebuilt bodies, the fact of the matter is that tastes and technologies have evolved, breaking free from the illusory bounds of "originality" and allowing for incredible creations like this Ferrari 250 GTE 2+2 'Hot Rod' featured last month. Whether the next owner of this stunning body is aiming for a similar build or merely keeps it as-is, either way, it is a worthy example.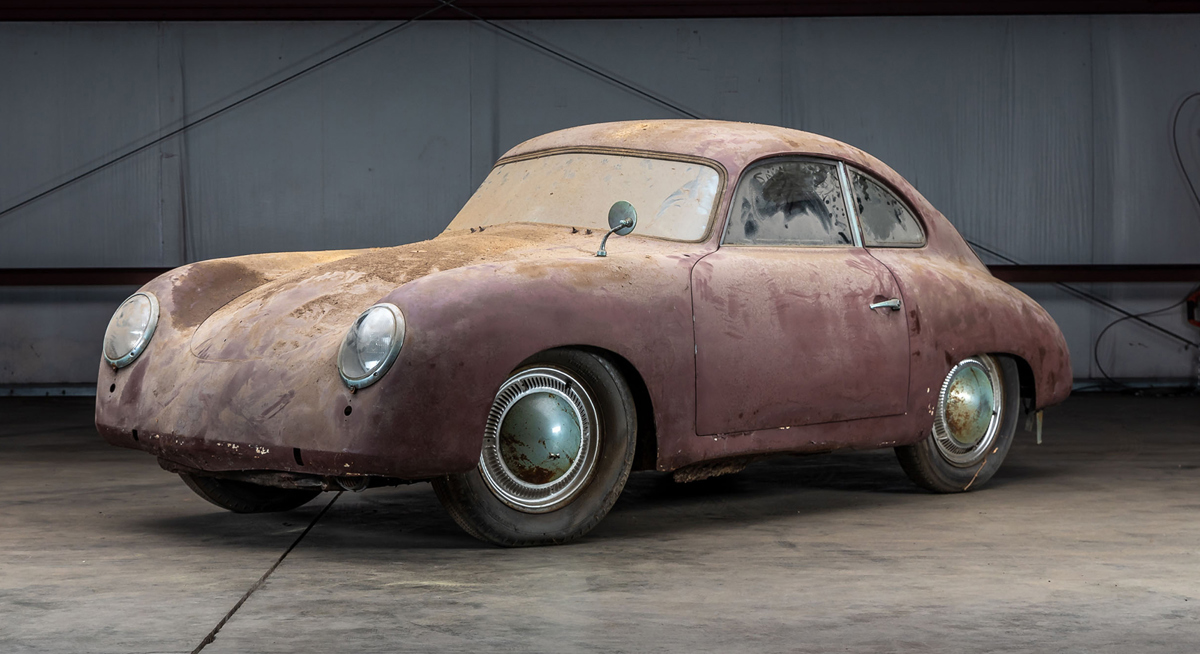 1953 Porsche 356 Coupe by Reutter
Estimate: $50,000 - $60,000 USD
Another tantalizing mid-century sports car worthy of restoration, this "bent-window" Porsche was delivered originally in a striking color combination of Palm Green over a green vinyl interior. When asked, Oller reveals this Porsche to be his favorite of the barn finds. "There are green interior pieces you can see; it had the highest-spec engine available for 1953." Another worthy candidate for a full restoration, then, but also equally worthy of preservation. "You could re-do the floors in that car, find another engine, and it would be good to go. Or you could take it to a Rod Emery and commission a full transformation." The choice can be yours.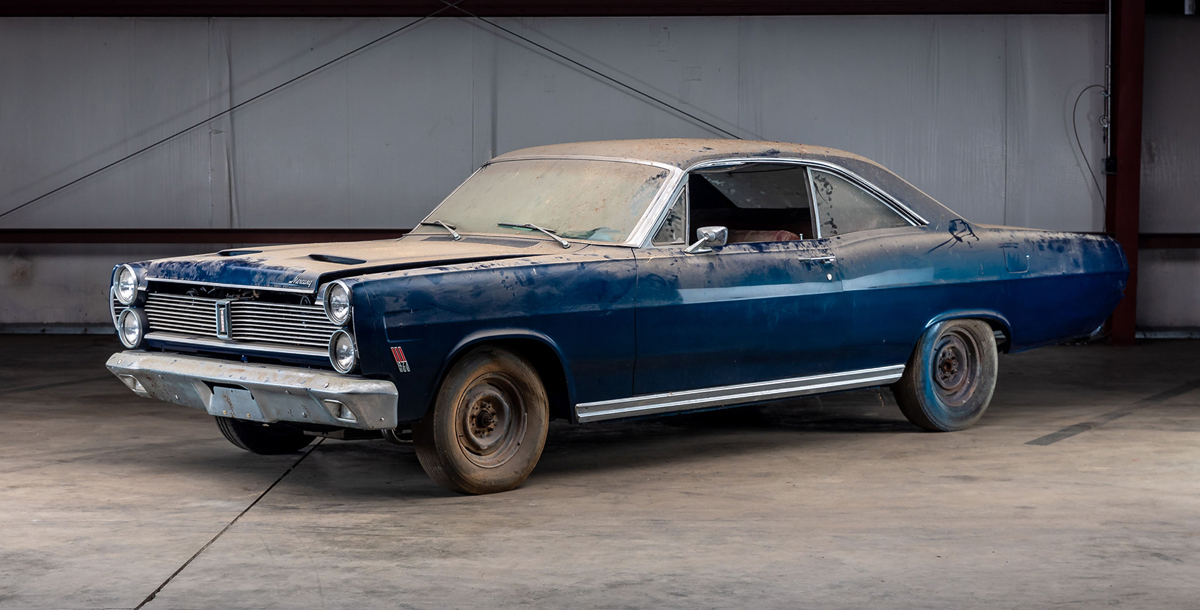 1967 Mercury Comet Cyclone 'R-Code'
Estimate: $50,000 - $75,000 USD
Part of what makes barn finds so fascinating to enthusiasts is that they essentially have been plucked from time and exist apart from trends. During a previous restoration, the 'R-Code' 427 cu. in. V-8 engine on this 1967 Mercury Comet Cyclone was removed from the car before the current owners acquired it. It is difficult to know the reason the original engine was pulled, but Oller speculates it could possibly have been blown up during a high-speed drag strip run. Thankfully, the original engine was replaced by another 427 cu. in. unit from 1964, a similar era. Because this uncommon example was ordered originally from the factory with this powerful configuration, it is certainly worthy of the engine that powers it, and a good candidate for a proper restoration.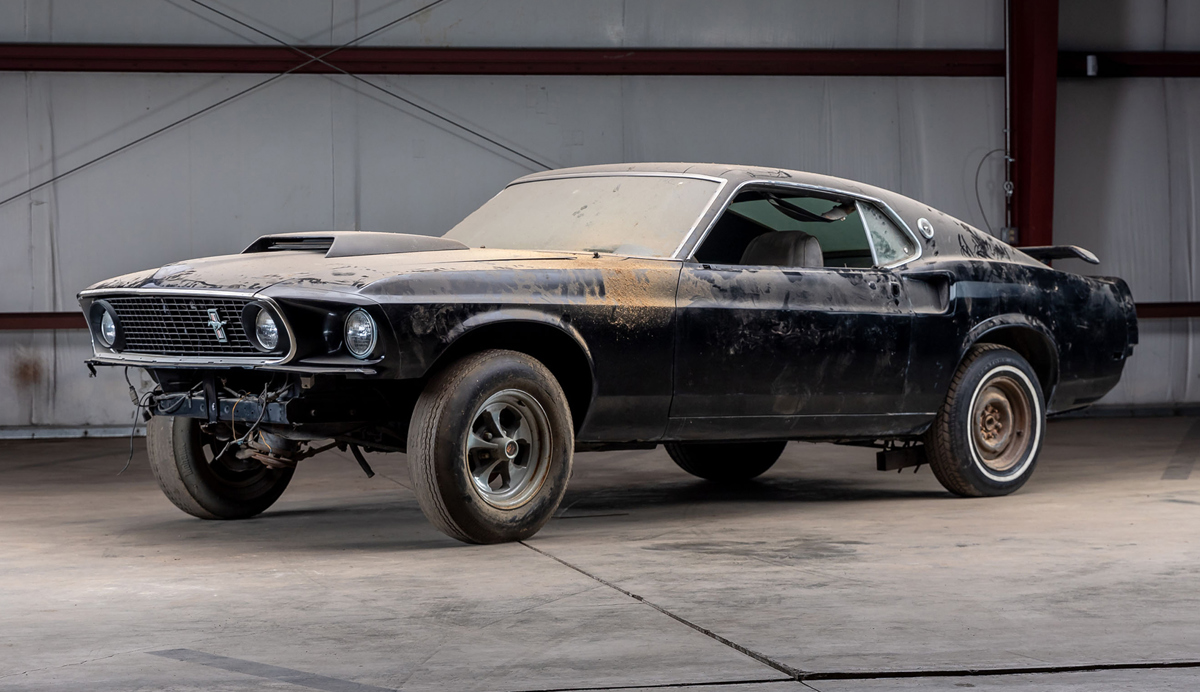 1969 Ford Mustang Boss 429
Estimate: $60,000 - $80,000 USD
Another iconic muscle car barn find, this Ford Mustang could be the ideal blank slate from which to build the ultimate Boss 429. Values for the legendary high-performance Mustang powered by a veritable NASCAR engine are currently quite strong; it is far more common to find standard 'Stangs that have been given the Boss aesthetic treatment rather than finding the genuine article. One of a mere 859 produced for 1969, this uncommon Boss can open up a world of possibilities for customization and restoration.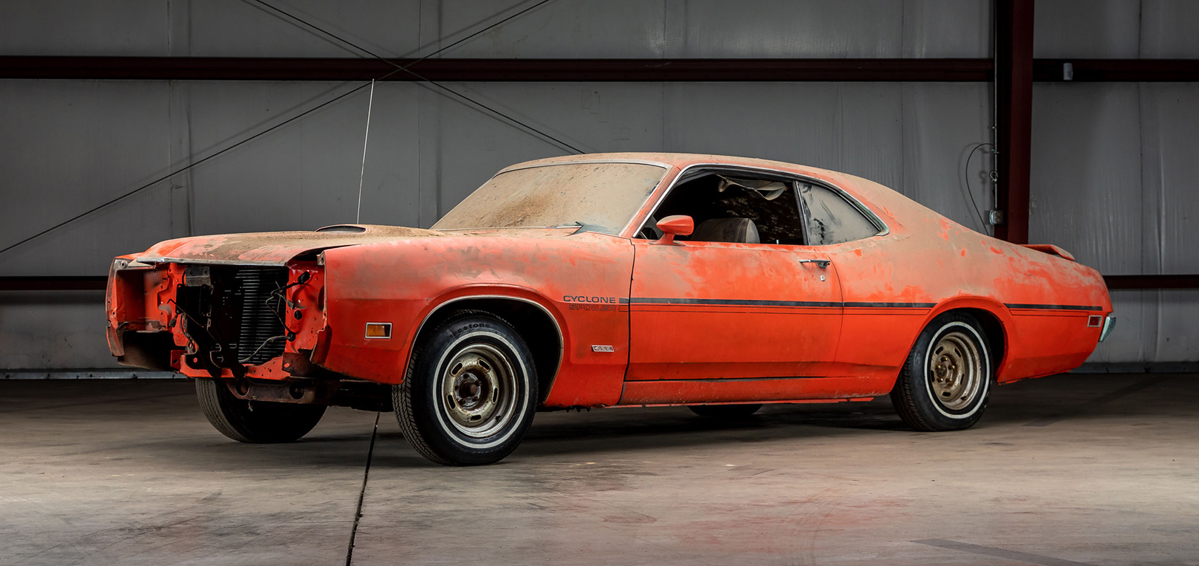 1970 Mercury Cyclone Spoiler
Estimate: $20,000 - $30,000 USD
The third of our trio of top-tier muscle cars, this 1970 Mercury Cyclone Spoiler was also powered by a high-output engine. In the case of this example, the original powerplant was the 429 cu. in. 'Super Cobra Jet' V-8 engine, paired with a four-speed manual transmission. The aerodynamic effects created by the Spoiler on the rear deck of this Cyclone were more than mere marketing, as Mercury took the next-generation of this model and campaigned it in NASCAR. This example, then, presents a refined platform on which to build your dream muscle car.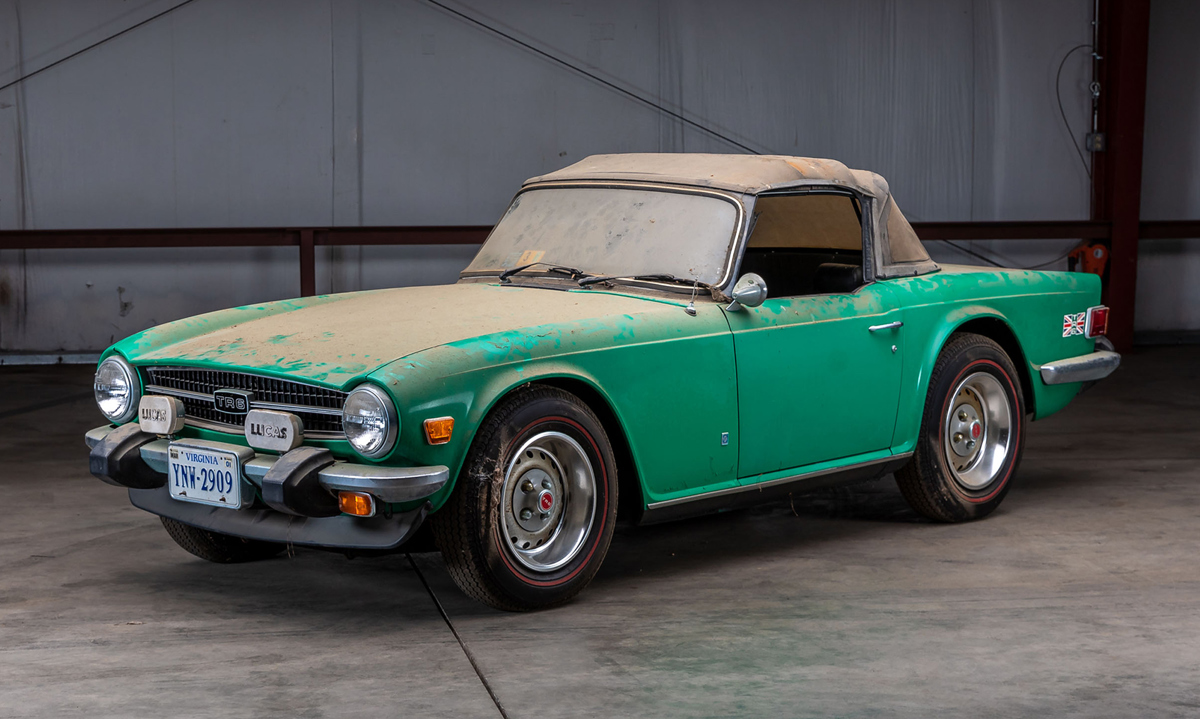 1976 Triumph TR6
Estimate: $8,000 - $12,000 USD

 

|

 

Offered Without Reserve

 

The youngest vintage of the cars on our list, this example was also the most recent addition to the Virginia barn in which this collection was stored. This 1976 Triumph TR6 spent a mere two decades in the barn (the other examples on our list were stored for close to thirty years). The interior and engine on this example are both present and accounted for, with dual Stromberg carburetors still attached to the 2.5-litre, inline six-cylinder engine. The accompanying BMIHT certificate shows the original color combination on this example was a period-correct Java Green with a black convertible top. A classic combination, adding up to the ideal British roadster, offered entirely without reserve.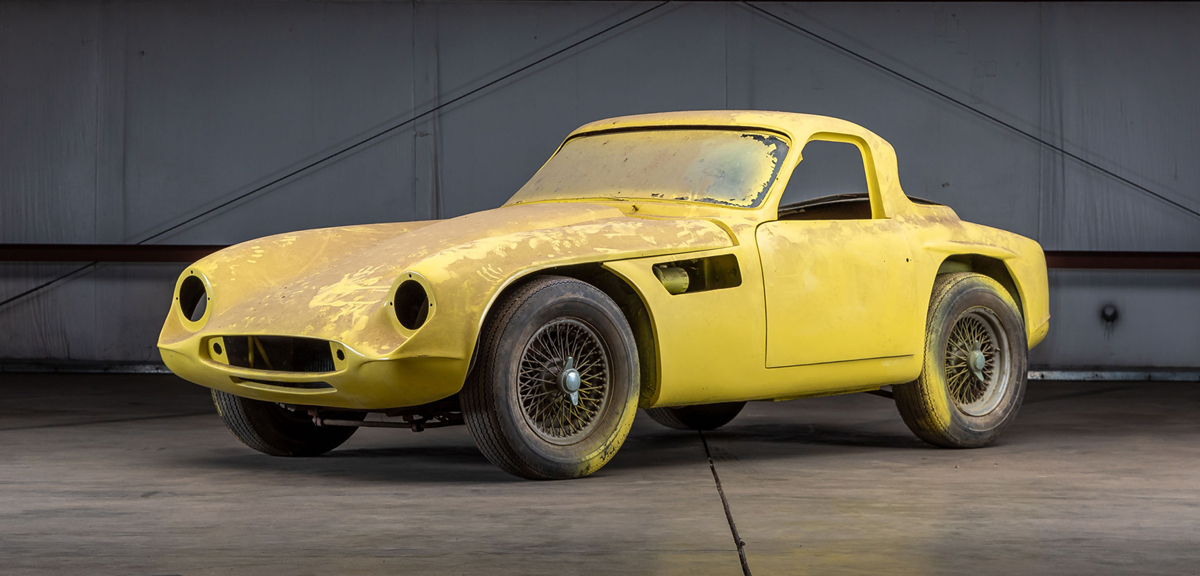 1965 Griffith Series 200
Estimate: $35,000 - $50,000 USD
"Each car is really special for its own reason," says Zach Oller, RM Sotheby's consigning Specialist for this collection, "The Griffith is super-rare—the thirteenth car built of only 192 total. They don't change hands very often." Clearly beloved by their owners, in-period, these Griffith sports cars were commonly referred to as "Cobra-killers." While well-known as TVR-branded sports cars in the United Kingdom, in the U.S., they were branded merely as "Griffith," valued especially for their Ford V-8 power and nimble handling thanks to their lightweight, fiberglass construction. The last lot on our list, offering intriguing possibilities of modern restoration. All we need to do first is clean some garage space…