For many enthusiasts, the ultimate goal is to one day own a Porsche. Only an air-cooled example will do for some, while for the rest of us, any car bearing the Stuttgart crest would be welcome. But for a growing number of true connoisseurs of the brand, acquiring a 911 merely represents the rocket launch—achieving orbit means opening up entirely new worlds of collecting, like the following examples: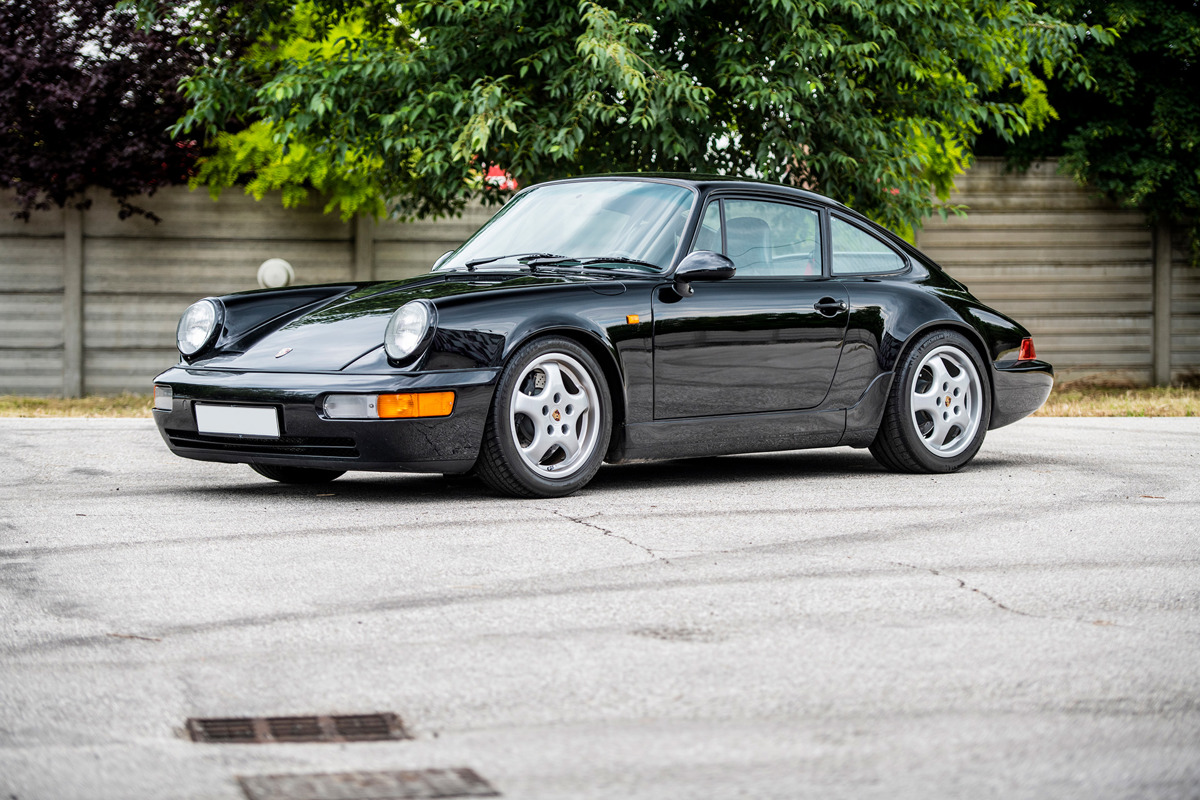 1992 Porsche 911 Carrera RS 
Estimate: €140,000 - €180,000 EUR
True Porschephiles seek out the brand's limited-edition variants. Instead of a base-model Carrera, they opt for the Carrera RS, considered by collectors to be the purest form of 911. With a potent 3.6-liter engine and original black-over-purple color scheme, this 1992 Porsche 911 Carrera RS embodies the brand's unique blend of thoughtful engineering and bold personalization options. Relative to other manufacturers, Porsche realized very early that their customers did not want to be limited in their selection of exterior paint colors or interior trim options and opened an unofficial "Porsche Special Wishes" department to satisfy them. Now an official division known as Porsche Exclusive Manufaktur, any car which can trace its lineage back to this department has received a personal touch; and is all the more valuable for it.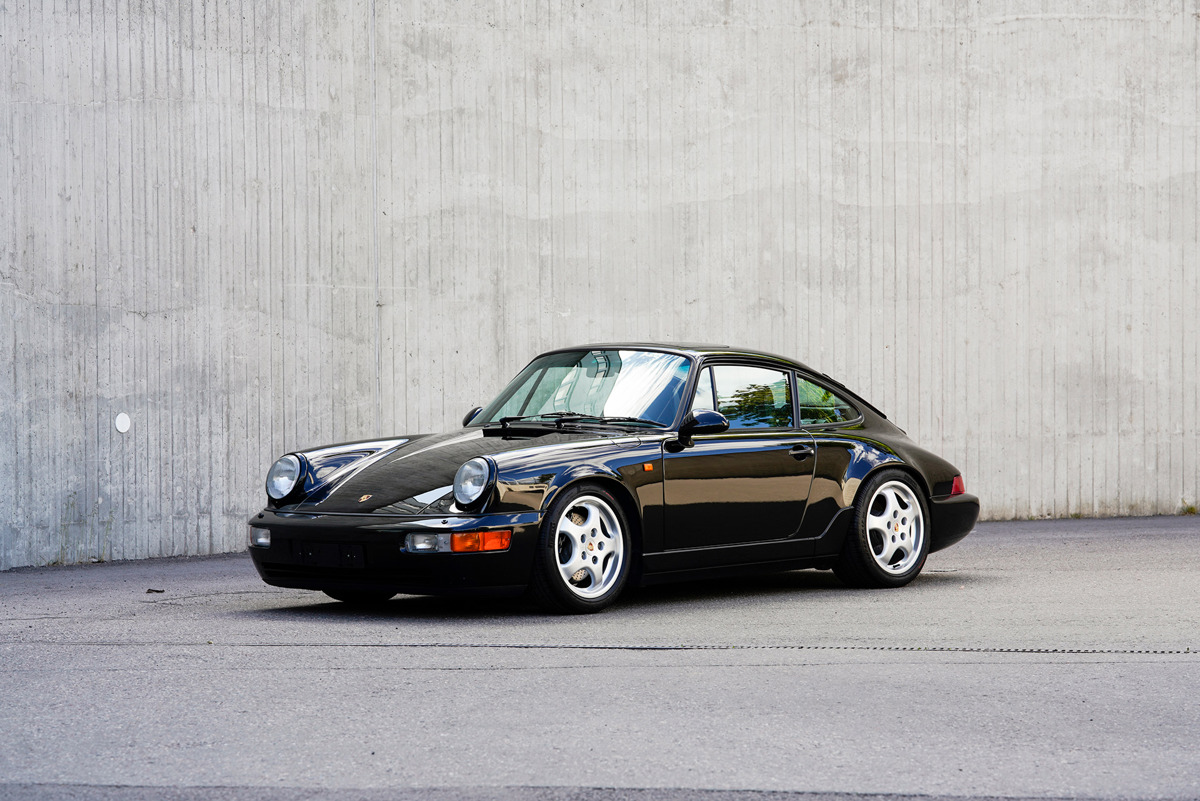 1991 Porsche 911 Carrera 2 Coupé
Estimate: €50,000 - €70,000 EUR
Sometimes, the boldest statement in terms of color is the choice of no color at all. The so-called "Triple Black" option, as seen on this 1991 Porsche 911 Carrera 2 Coupé, called for Code 700 (Black) paint over a black leather interior with a black headliner—a purposefully subtle choice that decreases the appearance of wear over the long term. And with 122,000 km showing on the odometer, it is clear this black-on-black Carrera was well-loved by its previous owner.
1975 Porsche 911 Carrera 2.7 Coupé
Estimate: €80,000 - €120,000 EUR
Lest one begins to believe the most important thing about the Porsche is its paint, the unique upgrades available were not limited to aesthetics alone. The 993-era RS shown earlier could trace its lineage back two decades, to performance-oriented examples like this 1975 Porsche 911 Carrera 2.7 Coupé, of which only 395 were produced for the American market. Owned from new by a US Marine officer, this US-spec Carrera more closely resembled the more-potent variants offered outside of America. Lowered to European ride height, and fitted with European H1 quad-bulb headlamps, upgraded chain tensioners, new shock absorbers, suspension bushings, and alternator, this Porsche has been not only personalized but properly tuned and timed on a dynameter as well.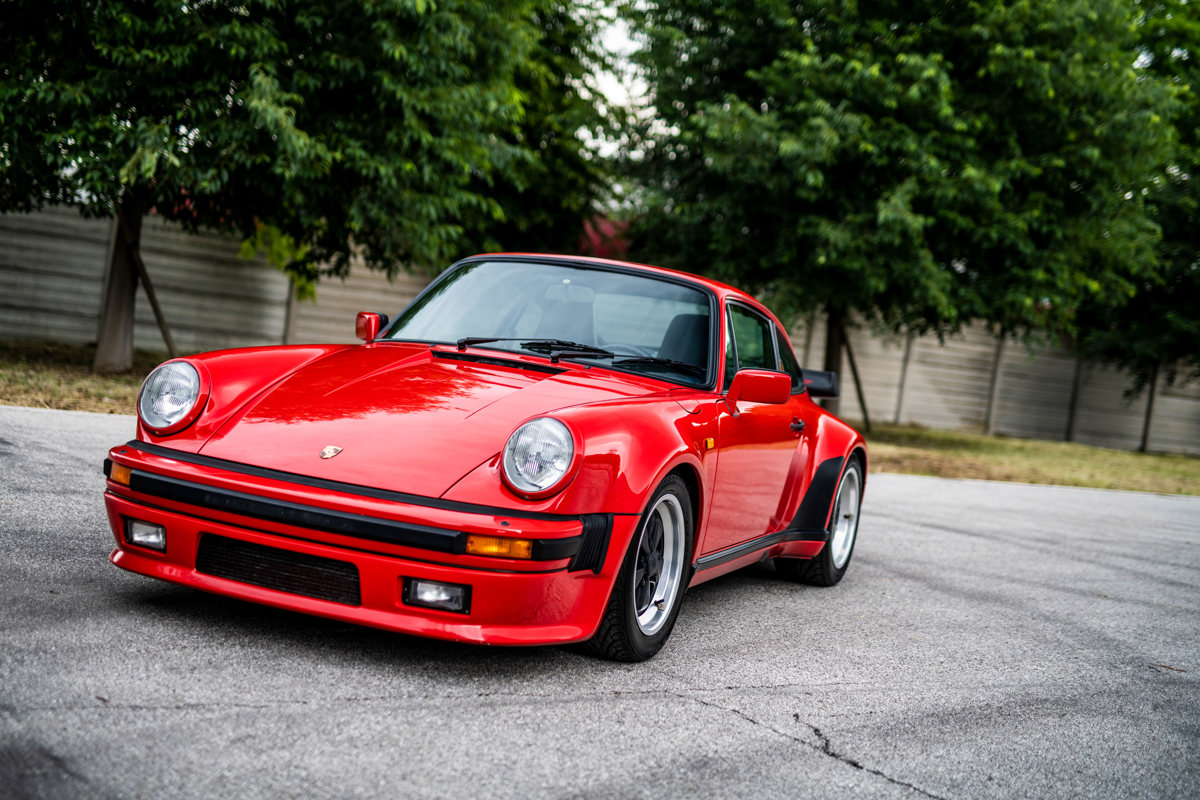 1988 Porsche 911 Turbo 'Group B'
Estimate: €140,000 - €180,000 EUR
While Porsche's motorsport division is renowned for its engineering acumen, they weren't the only avenue for personalized performance. This 1988 Porsche 911 Turbo 'Group B' benefited from an upgraded 935-type adjustable boost control with a larger intercooler, oil cooler, and turbocharger—all installed to factory 'Group B'-spec by Porsche's Swedish importer. Due to the extensive modifications required, this kit could only be installed by the Porsche factory or VAG-owned importers, making this example even more desirable than a typical Turbo.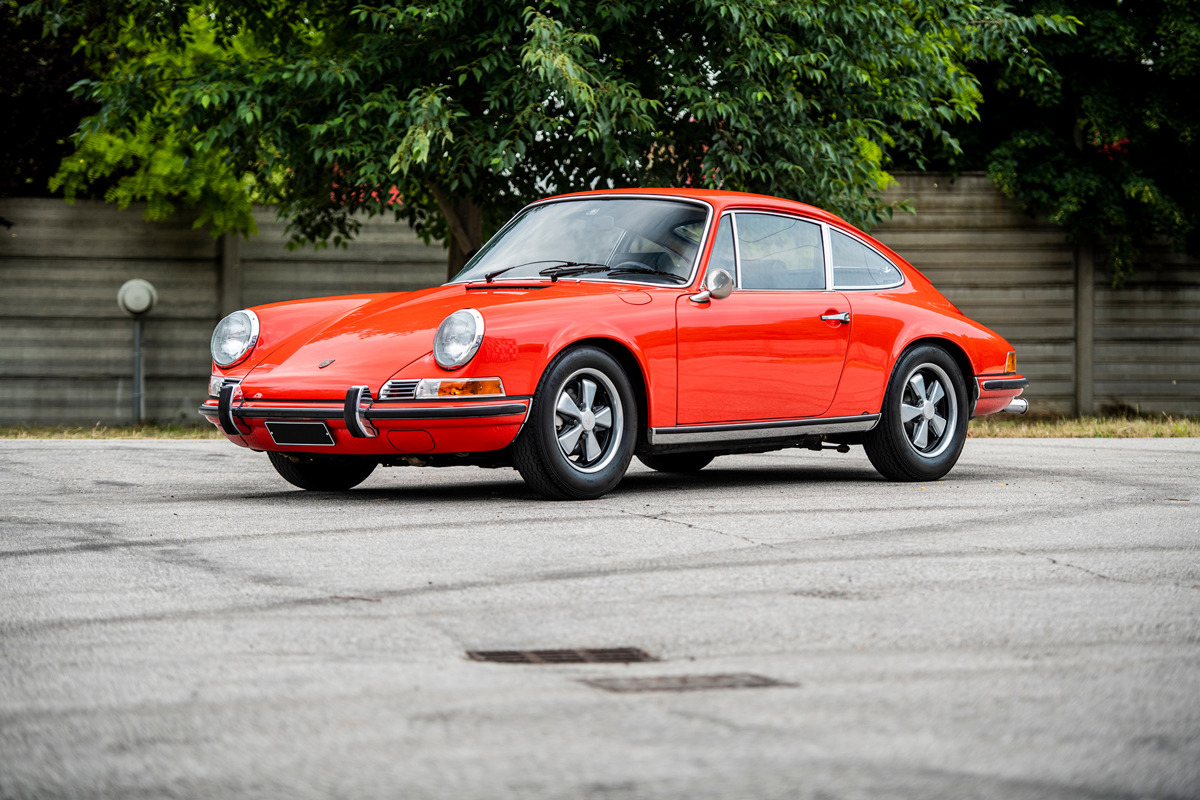 1969 Porsche 911 S 2.2 Coupé Prototype
Estimate: €150,000 - €200,000 EUR
But even an exceptionally rare 930 variant pales in comparison to a factory prototype. This lucky 1969 Porsche 911 S 2.2 Coupé Prototype, was picked by Porsche's testing division, pulled from production, and factory-equipped with an early development 2.2-liter Type 911/02 engine. Porsche studied this example at their facilities in Germany to test compatibility between the all-new engine and their existing five-speed transaxle. After testing, the prototype's first owner was Porsche Cars North America, where it was equipped with US-specification lights and instruments and passed into private ownership. 
While it is easy to recognize why this rare prototype—only the 12th built; a real piece of Porsche history—deserved to be preserved, it is quite another thing to properly appreciate it. Recently benefiting from a full bare-metal, rotisserie restoration, including a chassis, suspension, and engine rebuild in Holland by marque specialist DUEL Motorsports/Dutch Engine Laboratories, this prototype Porsche has been properly treated by its current consigner and is now ready to be thoroughly enjoyed by its next owner.