Powerplants are the orchestras of the automobile. With the driver acting as conductor, the motors in these fine examples of mechanical engineering can sing as well as any tenor. Save one notable exception, the reward that comes from exercising these engines comes in the form of an explosive, piston-powered drumbeat, filtered through hand-welded exhaust systems, tuned to sound as sonorous as any organ.
Like the differences in any musical instrument, part of the meaning of "firing on all cylinders" is appreciating the variations between powerplants. RM Sotheby's is pleased to present these maestros of motive force at our upcoming auction in Arizona, held on 22 January 2021:
Zero Cylinders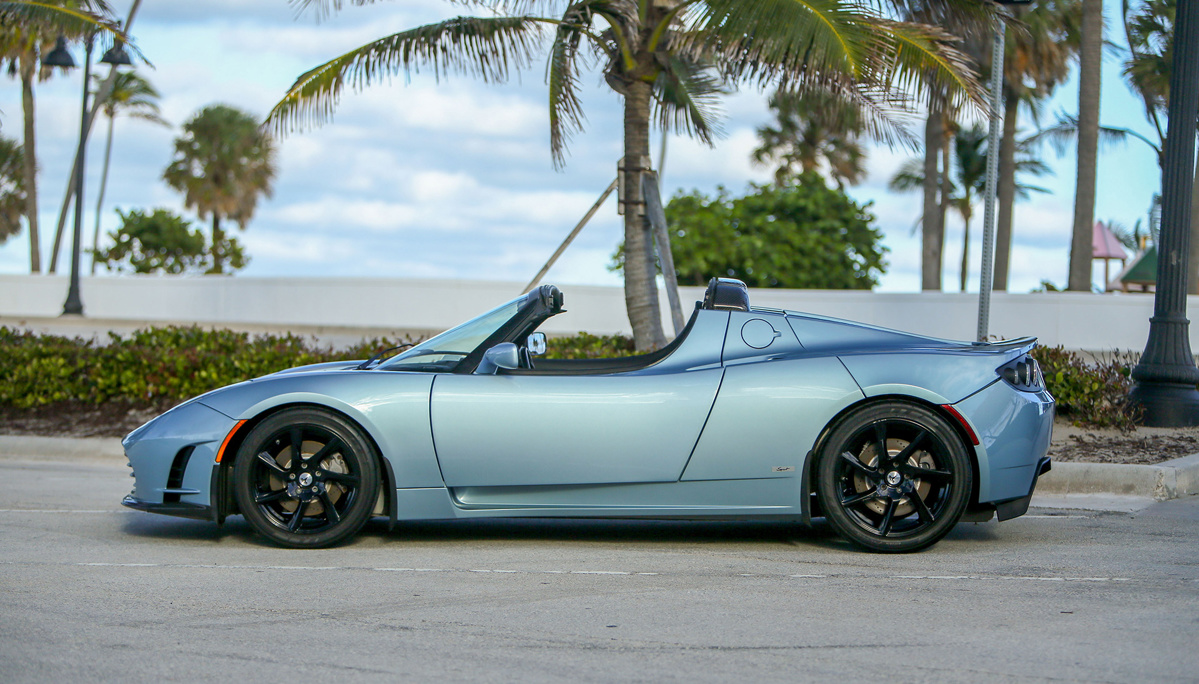 2011 Tesla R80 3.0 Roadster Sport
Estimate: $90,000 - $110,000 USD
 

|

 

Offered Without Reserve

 

We had to begin this symphony of sound with an appropriate allegro—a fast-paced palate cleanser to reset your expectations of what the powerplant of the future needs to sound like. Cruising around town with the top down in this first-generation Tesla Roadster yields levels of refinement that companies like Rolls-Royce strove for in their twelve-cylinder models. And with Tesla becoming ever more an icon of the emerging electric-powered auto world of the 21st century, this stylish EV has caught the attention of even the most dedicated "petrolhead" collectors.

 

 
One Cylinder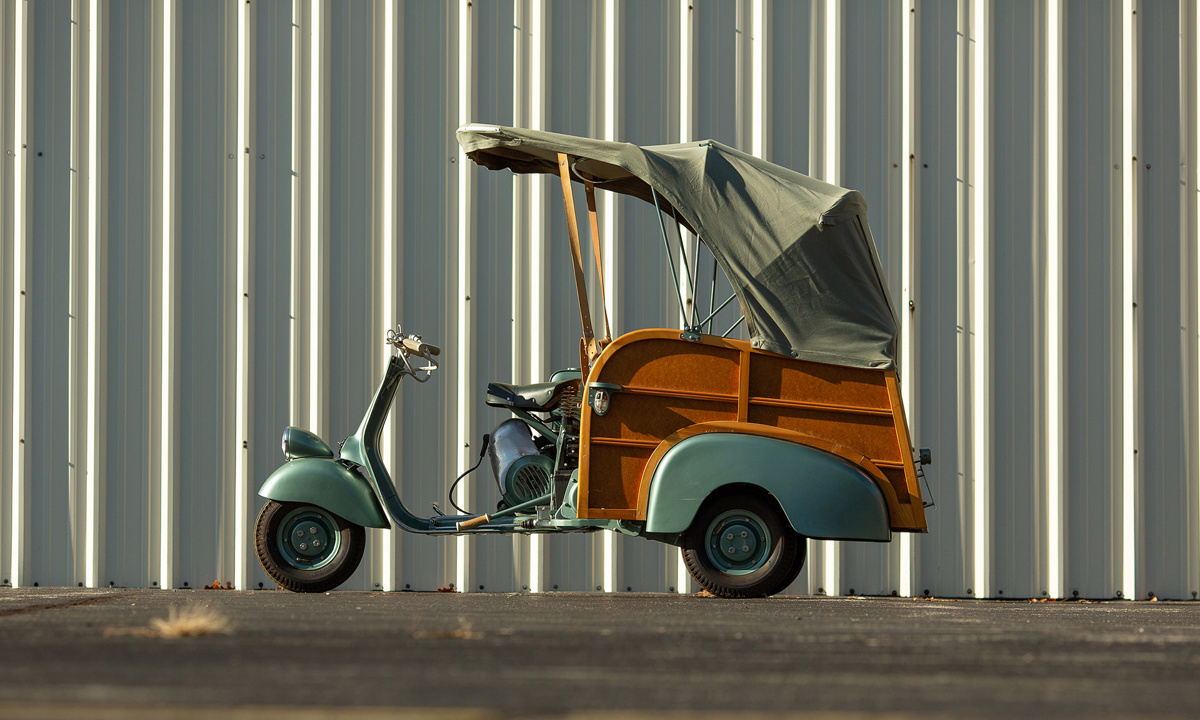 1954 Piaggio Ape Calessino
Estimate: $20,000 - $30,000 USD

 

|

 

Offered Without Reserve

 

Perhaps not the first model one would consider when thinking of "firing on all cylinders," this Piaggio Ape is nonetheless a charming example. Wearing a "Buggy"-style body made to ferry passengers in shaded comfort, the Ape was introduced two years after Piaggio's famous Vespa scooter. Though "Ape" might seem a bit strong of a badge for a single-cylinder scooter, the name translates to "Bee," which paired nicely with the Vespa ("Wasp"). A delightful motoring experience.

 

 
Four Cylinders

1972 Lancia Fulvia Coupe 1600 HF Series 2 'Fanalino'
Estimate: $30,000 - $40,000 USD

 

|

 

Offered Without Reserve

 

Though high-capacity, four-cylinder engines were favored at the dawn of the motorsport era by brands like Mercer and Stutz, the format was relatively quickly abandoned, as most race teams switched to six- and eight-cylinder cars. And yet, Lancia proved the fundamental viability of the four-cylinder engine with the success of its front-engine, front-wheel-drive Fulvia race cars. Even more uncommon, Lancia configured this four-cylinder Fulvia as a V-4; this example's victories at vintage rallies as recent as 2012 shows the underlying strength of this uncommon engine format.

 

 
Five Cylinders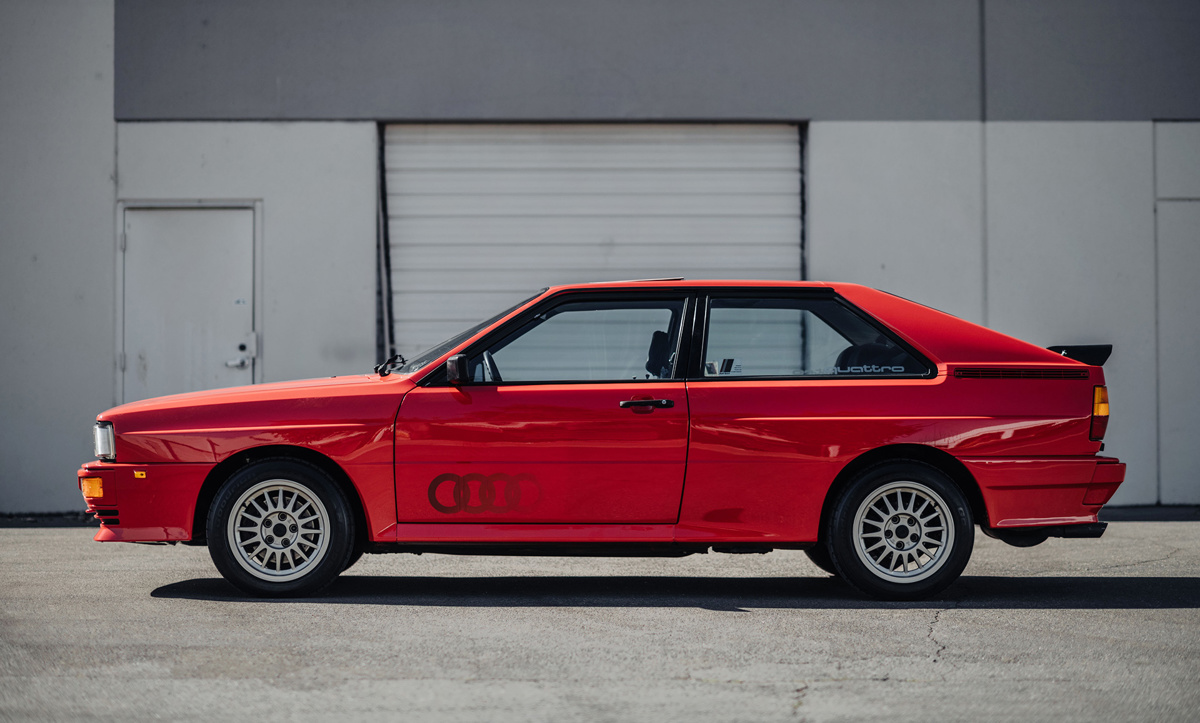 1983 Audi Ur-quattro
Estimate: $40,000 - $50,000 USD

 

|

 

Offered Without Reserve

 

One of the initial inspirations behind this list, this Audi set the standard for four-wheel-drive performance powered by a five-cylinder engine. In another nod to embracing the technology of the time, this iconic Audi's 2.1L inline-five-cylinder engine was turbocharged and intercooled, reportedly producing a steady 197 horsepower, enough to run from zero to sixty miles-per-hour in 7.1 seconds.

 

 
Six Cylinders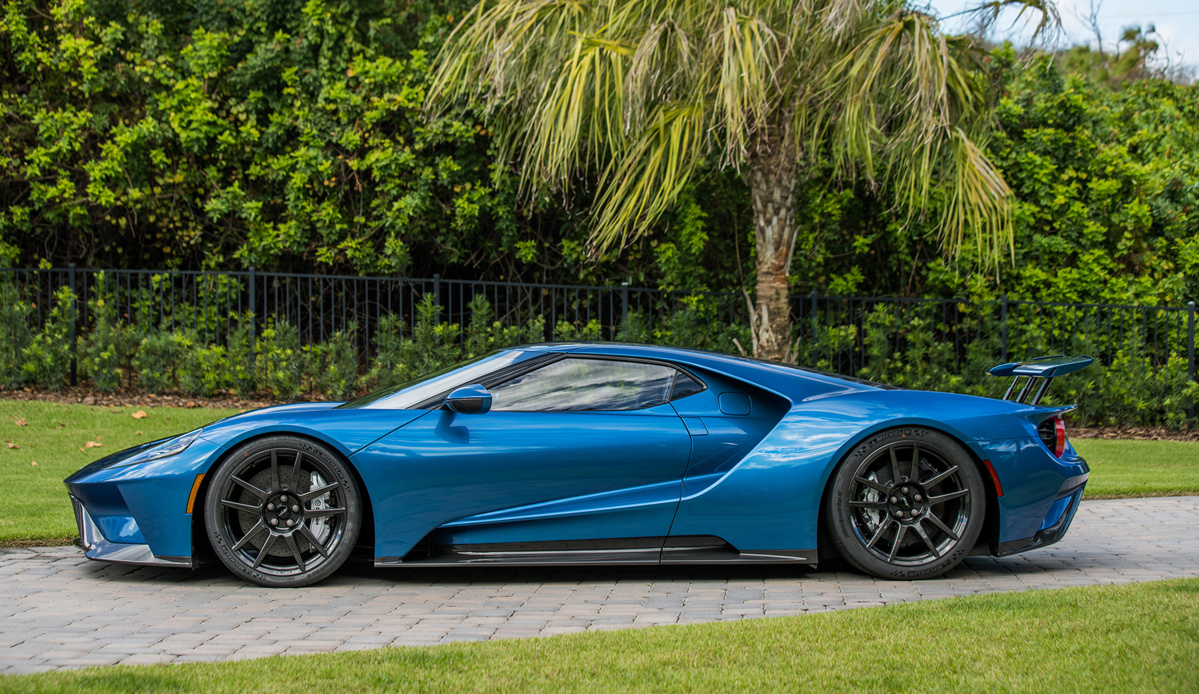 2019 Ford GT 'Lightweight'
Estimate: $900,000 - $1,200,000 USD
When the second-generation Ford GT was announced in 2015, many critics were skeptical that a six-cylinder engine was no match for the previous iteration, which featured a ten-cylinder engine, or its namesake ancestor, the GT40, which featured various V-8 powerplants. And yet, like its mid-century predecessor, the most important evidence of the twin-turbocharged, V-6 EcoBoost's prowess was its performance at Le Mans. And the model's 19 other motorsport wins. A modern classic.
Eight Cylinders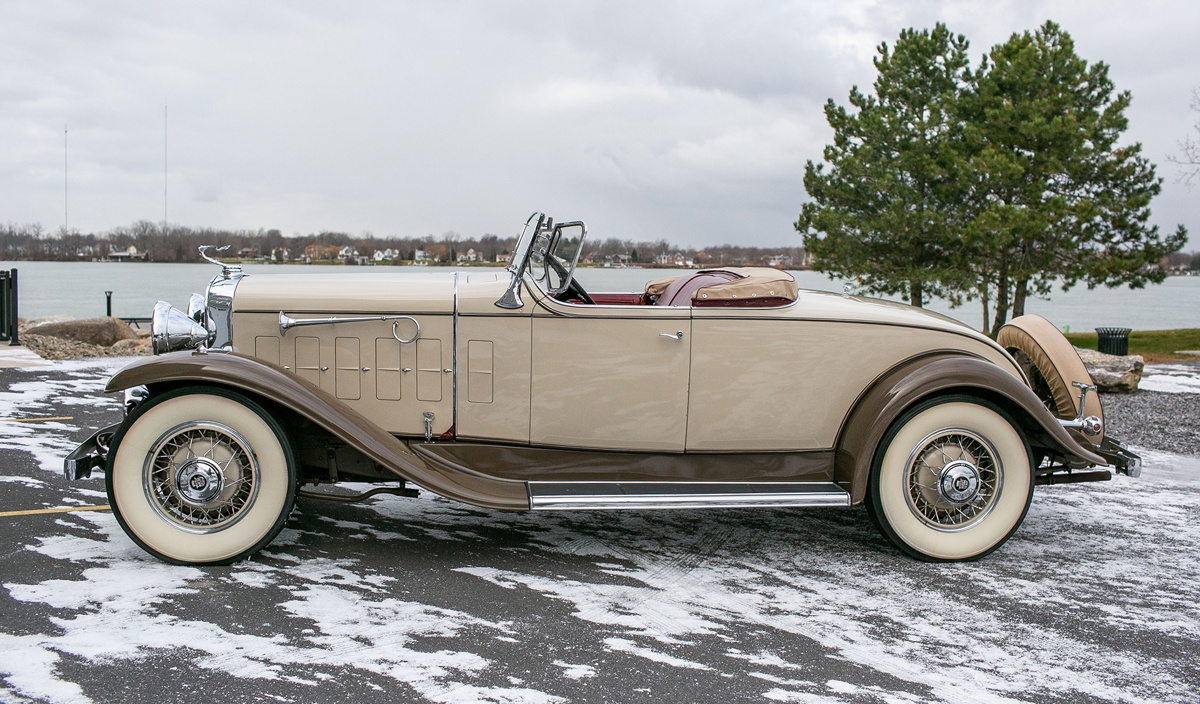 1931 Cadillac V-8 Roadster by Fleetwood
Estimate: $100,000 - $125,000 USD

 

|

 

Offered Without Reserve

 

While the cream of the Cadillac crop is no doubt the sixteen-cylinder models that we covered in depth earlier, the brand's V-8 models were equally first-rate. The V-8 engine evolved to be the favored format of every premium General Motors product, all enjoying the same effortless power and cruising abilities as this classic Cadillac. The birth of an American movement.

 

 
Twelve Cylinders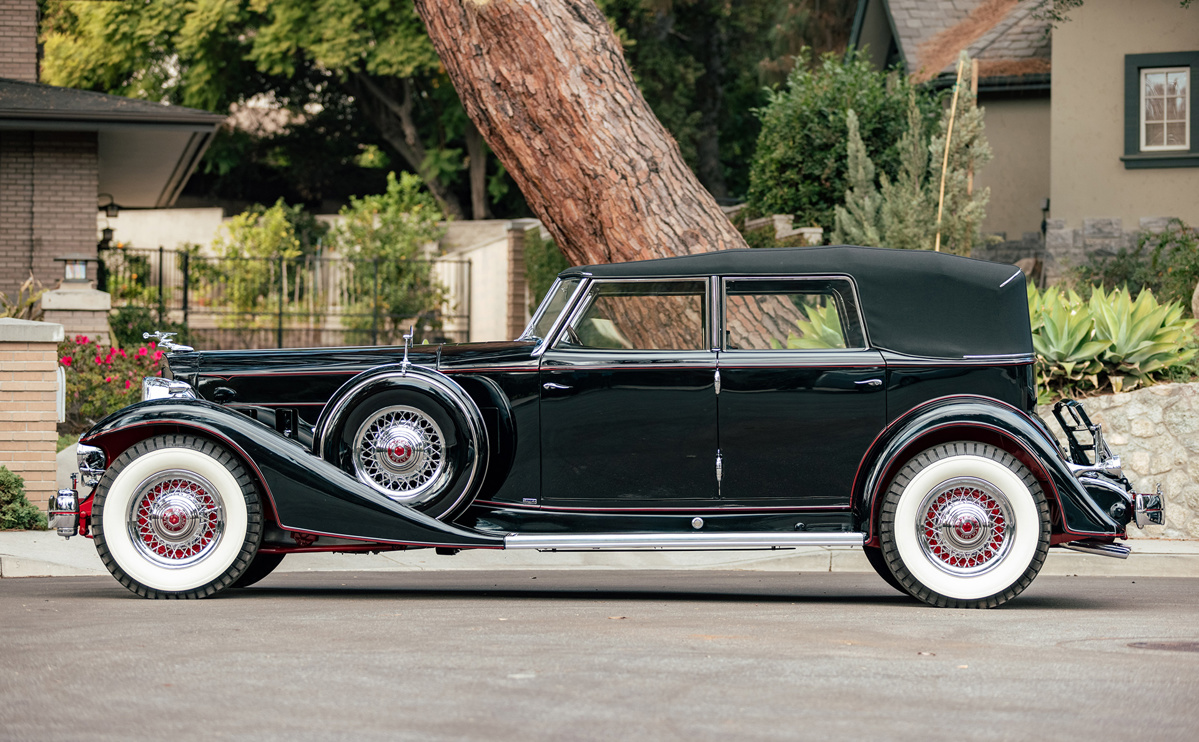 1933 Packard Twelve Individual Custom Convertible Sedan by Dietrich
Estimate: $800,000 - $900,000 USD
Cadillac's cross-town rival Packard also pushed the engine formats as true technological advancement. The L-Head V-12 engine that inspired the nameplate of this exceptional Packard Twelve was reported to produce 160 horsepower, though for the well-heeled clientele that preferred the Packard brand, the stated power output was not as important as its delivery: Refined to an unparalleled level.
Sixteen Cylinders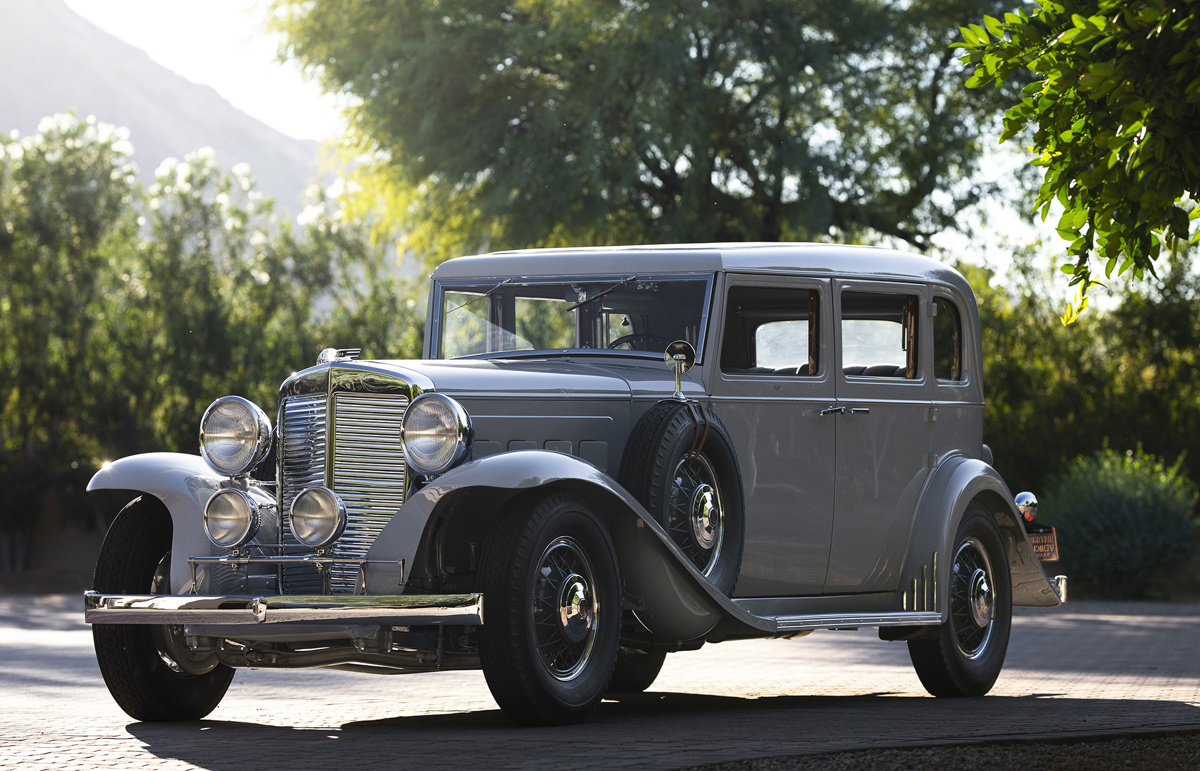 1932 Marmon Sixteen Five-Passenger Sedan by LeBaron
Estimate: $300,000 - $375,000 USD
Completing our trio of classics that fired on all-cylinders, this LeBaron-bodied Marmon competed in the rarified air of ultra-premium brands like Duesenberg, Bugatti, and Isotta Fraschini. For true cylinder-count connoisseurs, sixteen is indeed the ultimate number. The all-aluminum powerplant in this CCCA-Full Classic produced enough power for the Marmon to out-accelerate a Model J Duesenberg, an incredible feat, then and today.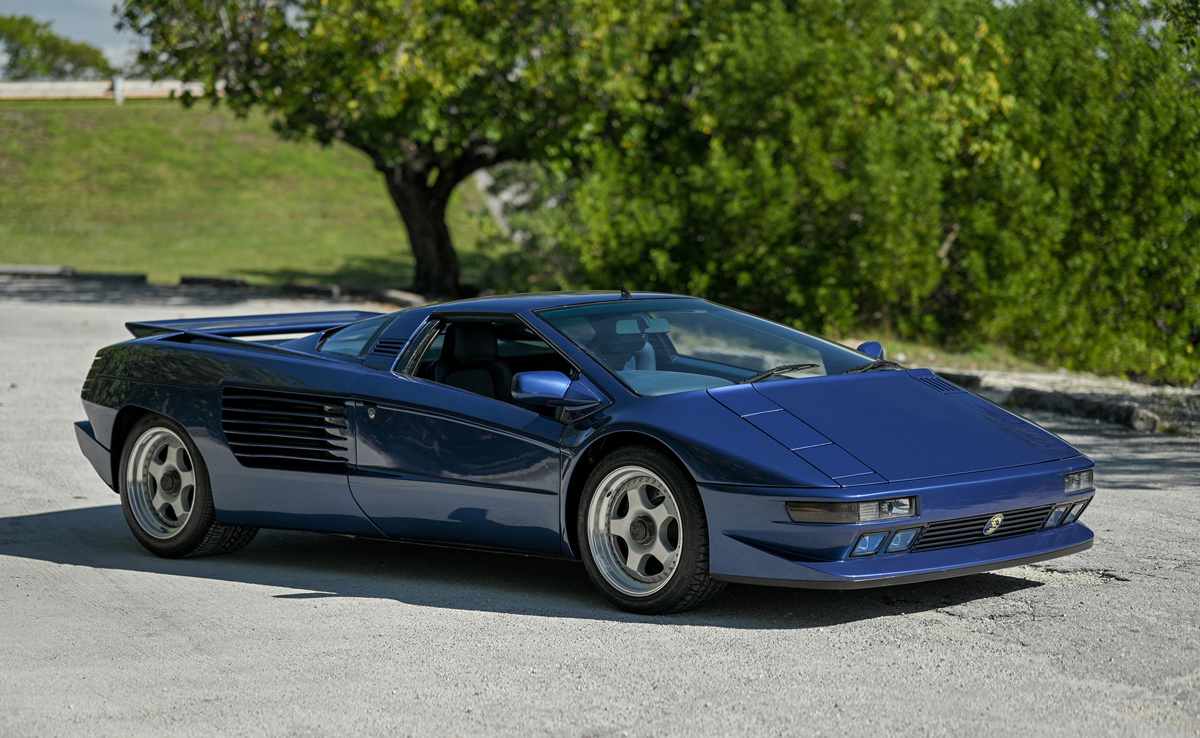 1993 Cizeta V16T
Estimate: $600,000 - $750,000 USD
It would have been a disservice to end this list of uncommon engines without mentioning this wild Cizeta V16T, one of only nine examples ever made. The inspired creation of ex-Lamborghini engineer and test driver Claudio Zampolli, the Cizeta was made in the same mold as the Miura supercar, but with every feature turned up one notch. Zampolli insisted on a transverse-mounted V-16, an achievement that has forever secured the Cizeta an entry in the supercar history books.