The word "iconic" can be used so casually these days that one can begin to consider any number of cars as icons. Before writing this piece, I searched some lists of "Iconic American Cars"—all from reputable sources—and the first I found included twenty-one cars. Far be it for me to exclude anyone's favorite choices (or worse, label them as "un-iconic"), but the point of selecting favorites like these is to make tough choices and focus as far as possible: What makes an iconic American car?
Well, for one, like our Cobra cover car proves, the image of it alone would make one acquiesce in an argument. Another way to decide whether a car is iconic or not is without the use of imagery whatsoever and merely saying a car's name, instantly conjuring up images in your head. Let's try a classic: Chevy Bel Air.
It worked for me, anyway—just hearing those words (or, even better, "Tri-Five Chevy") makes me think of American Graffiti and cruising warm summer nights on Van Nuys Blvd. or Woodward Ave. This power—the mention of a car triggering long-term memories—only happens among non-enthusiasts with true motoring icons and is not the power of marketing alone. "Chevy Bel Air" has never, for this writer at least, elicited memories of the tony Bel Air neighborhood in Los Angeles.
Besides their status as undisputed icons of American motoring, the common trait linking all of the cars on today's focused and well-considered list is that they are all going up for auction at RM Sotheby's Arizona sale, set now for 22 January, 2021. Starting the new year with a bang, indeed: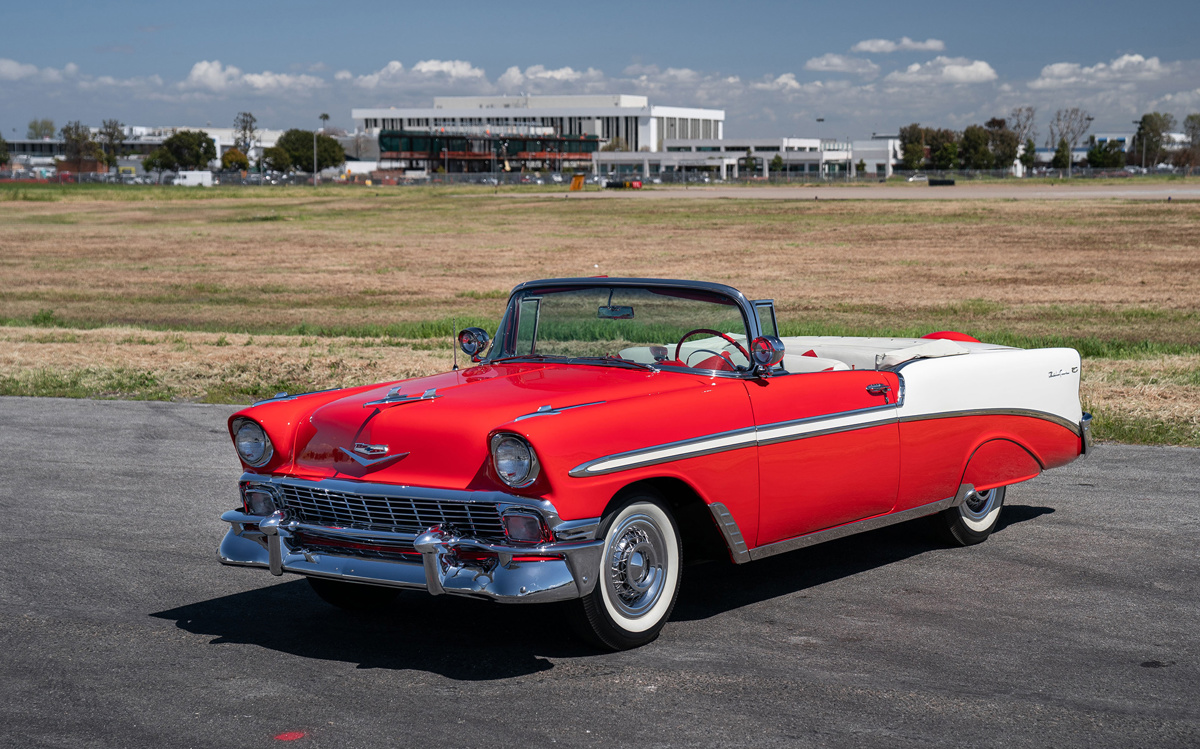 1956 Chevrolet Bel Air Convertible
Estimate: $60,000 - $70,000 USD
An honest, American icon for a reason, this is the precise year of "Tri-Five" Chevrolet that Chevy fans desire. Why is the 1956 model so iconic? Some mid-century cars can go overboard on the chrome detailing. The second-generation 1956 Chevrolet Bel Air balances the aesthetic additions from GM's styling studio with tasteful, two-tone paint. A continental kit added to the rear bumper was a pricey factory option in-period, and one that lends an extra air of distinction today.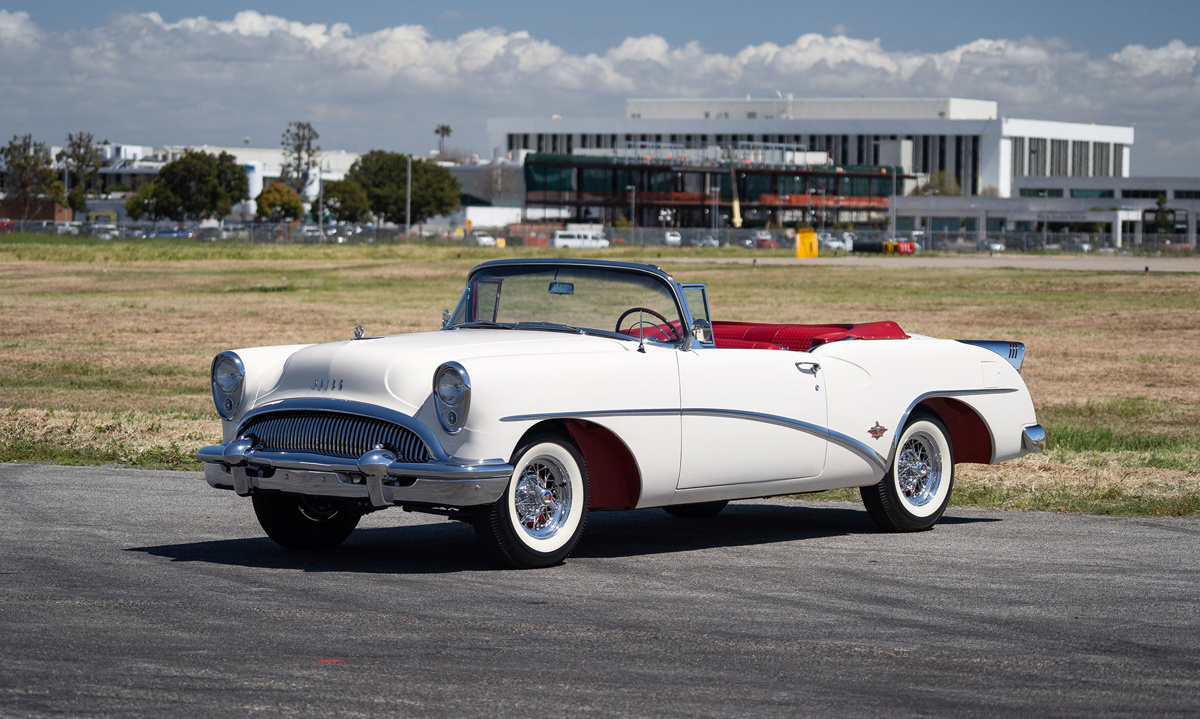 1954 Buick Skylark Convertible
Estimate: $100,000 - $120,000 USD
Perhaps not as well-known among non-enthusiasts as the Bel Air, this Buick Skylark Convertible is nonetheless an American icon. One of a mere 836 Skylark Convertibles made for 1954, this Buick pre-dated the second-generation Bel Air (not to mention the 1959 Cadillacs), yet still sported standout chrome tailfins. A reinterpretation of the classic Harley Earl styling from the previous year on a shortened chassis, the 1954 version retained the Skylark's signature Kelsey-Hayes wire wheels. Outspoken design, ahead of its time.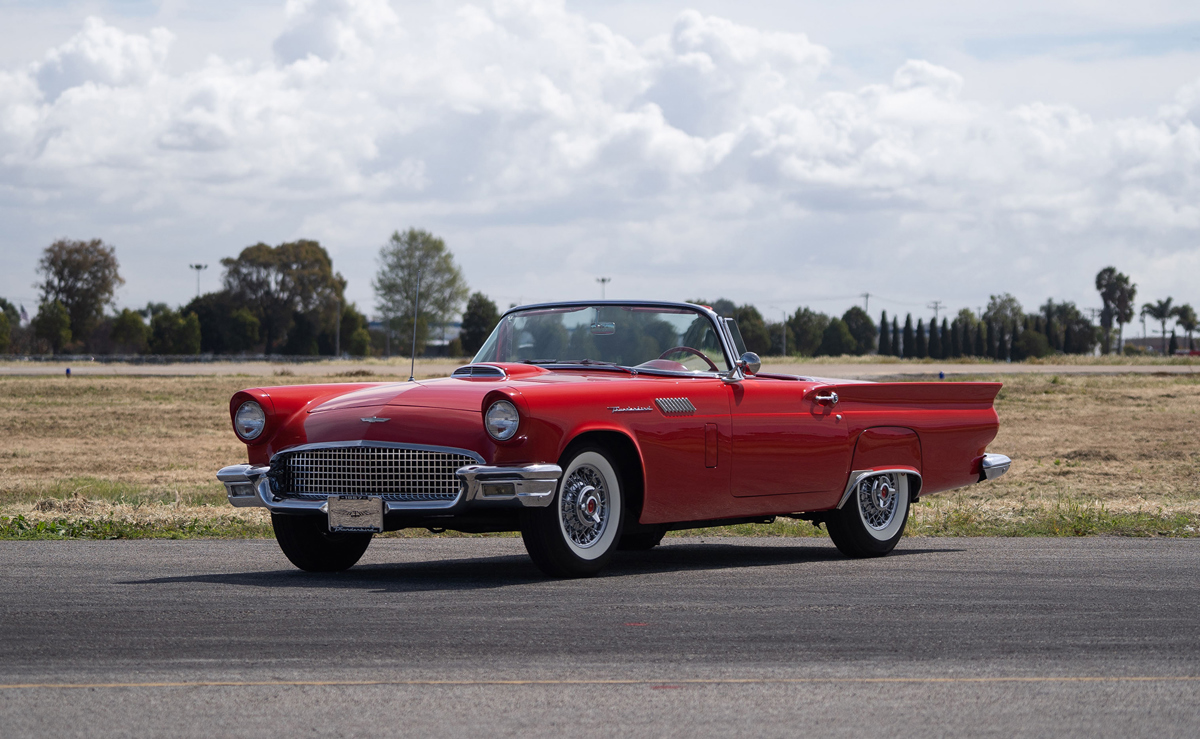 1957 Ford Thunderbird
Estimate: $40,000 - $50,000 USD |
Offered Without Reserve
Here again, the vintage on this vehicle makes a huge difference. Though the Thunderbird debuted in 1955, Ford's vision of an open-air "personal luxury" vehicle, the convertible hardtop included from the dealership lacked the now-classic "porthole" rear ¾ window. Due to complaints with visibility, Ford offered the "porthole" windows the following year as a no-cost option. The additional windows eventually became as important to the identity of the Thunderbird as the hood scoop, spats, and round headlights. So, when J Mays and the Ford design team debuted the retro-themed, eleventh-generation Thunderbird in 2002, its hardtop naturally sported "porthole" windows from launch. What is more American than making a mistake and recovering triumphantly?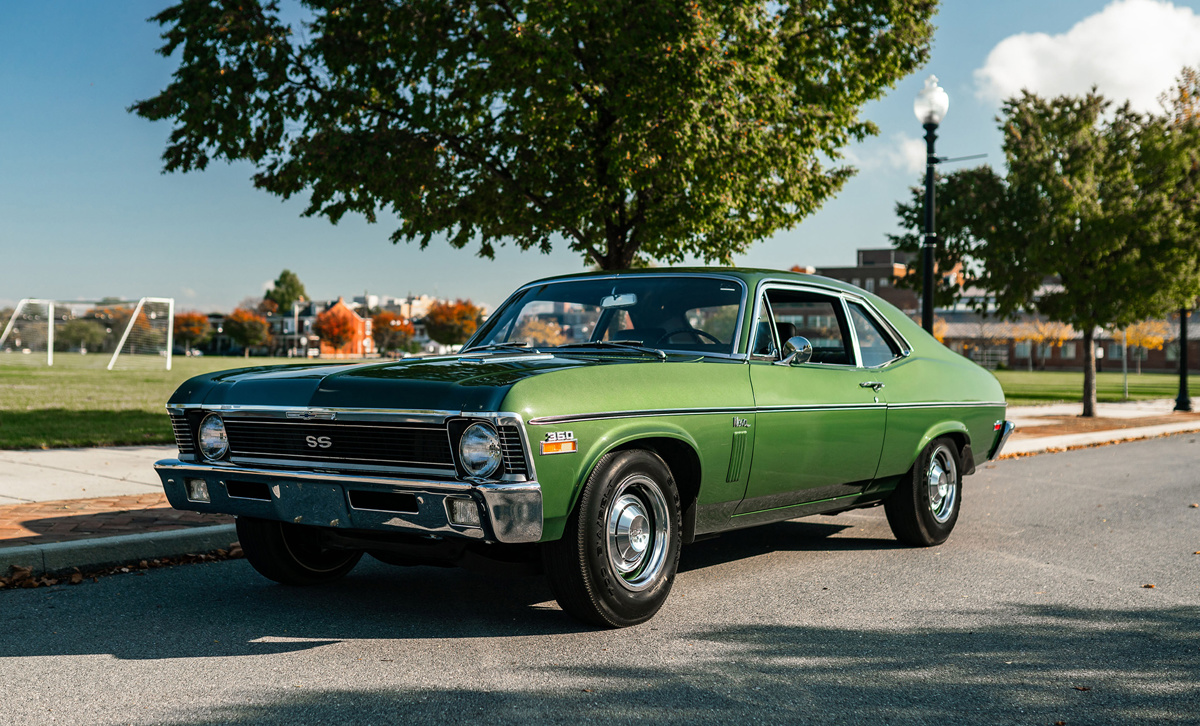 1970 Chevrolet Nova SS
Estimate: $60,000 - $70,000 USD |
Offered Without Reserve
Sometimes, basic is best. By 1970, Chevrolet had dropped the "II" from the Nova's name, and now the back badge read simply "Nova by Chevrolet." That is, unless one ordered the "SS" package, which added a V-8 engine and suspension upgrades to what was then Chevrolet's most compact car. However, don't let the "compact" class dissuade you; the third-generation Nova was merely one inch shorter than Chevy's mid-sized offerings. With the SS package and a floor-mounted shifter, this Nova was one of Detroit's most potent muscle cars, especially in terms of power-to-weight ratio.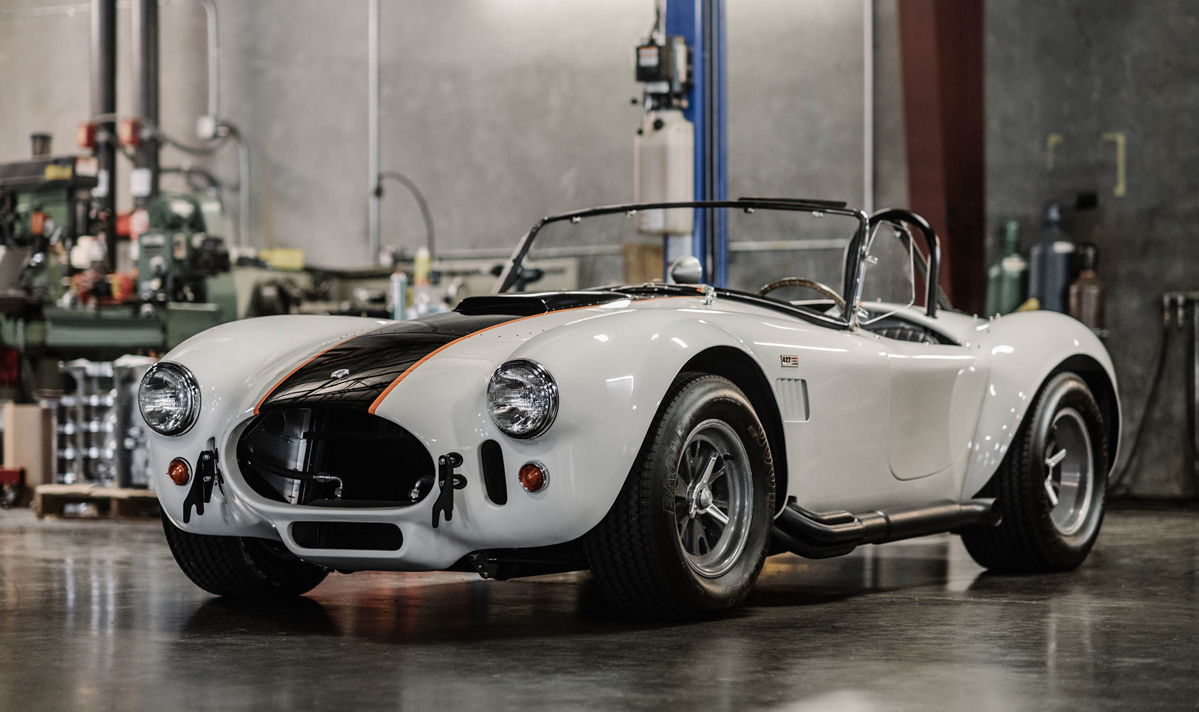 1965 Shelby 427 S/C Cobra 'Sanction II'
Estimate: $375,000 - $425,000 USD
We have arrived at the highlight of our brief series on icons of American motoring, and what better closer than Carroll Shelby's Cobra. What could be more American than importing a low-slung British sports-racer (the AC Ace) and somehow fitting a muscle car-style, 429 cu. in. V-8 engine under the hood? Thanks to Ford vs. Ferrari, the interest in both original Cobras and officially sanctioned, Shelby-built continuation cars has reached a new peak. More than the aesthetics alone (though the, frankly, iconic imagery from that film doesn't hurt), the Cobra has earned its All-American status because of its driving experience—its classic chassis and "big block" performance inspiring confidence instead of a modern supercar with 1,000 horsepower. Also, thanks to that film, it's now well-known how much of the Cobra's driving experience was honed by UK-born test driver Ken Miles. A transnational melting pot in the history of automobiles, leaving behind a distinctly American product.