At the northernmost corner of the Sunshine State is Amelia Island, a barrier island boasting 13 miles of scenic Atlantic Ocean views and lush greenery, rich with history and great architecture. It's hard to imagine traveling the coastal roads lining the white sand beaches in anything but a vehicle with a removable top. If presented with the opportunity to select only one of RM Sotheby's Amelia Island auction offerings in which to explore the scenic coastline—with the only stipulation being that the selection must offer an open-air driving experience—what might your choice be?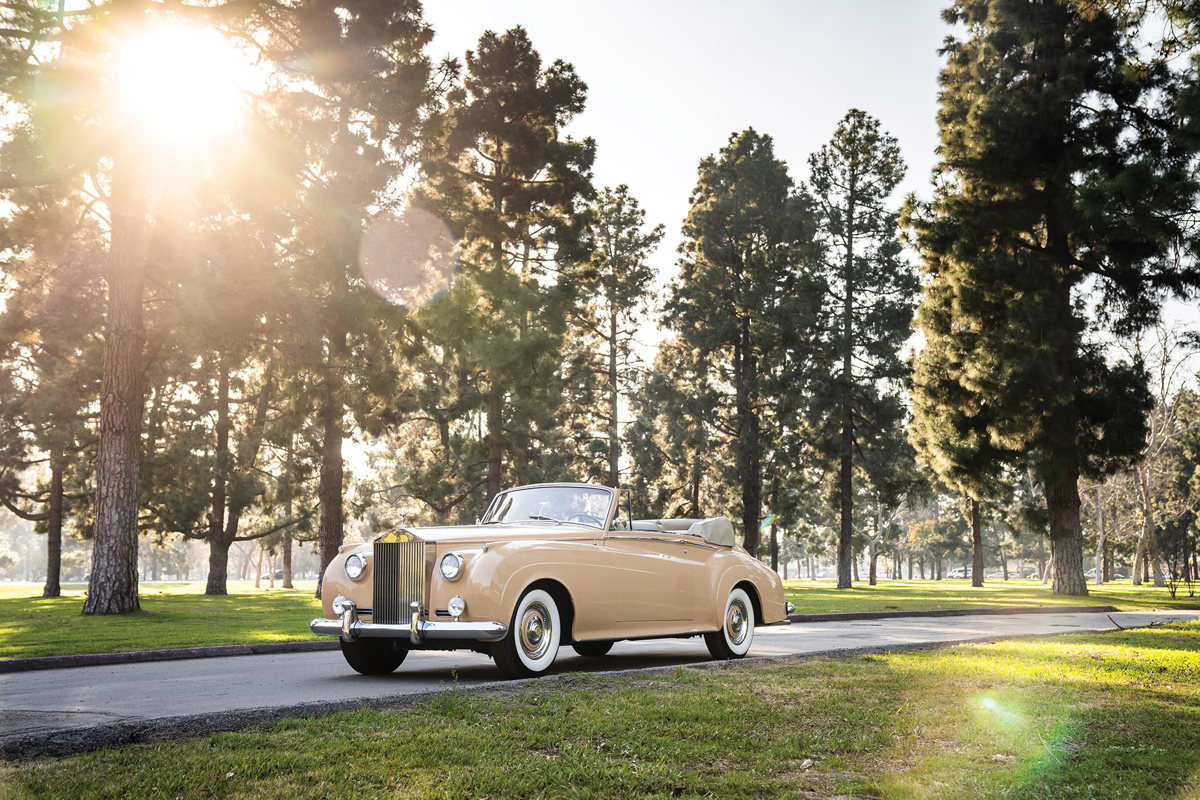 1959 Rolls-Royce Silver Cloud I Drophead Coupe by H.J. Mulliner
Estimate: $550,000 - $650,000 USD
Beginning with a standard steel saloon body, renown coachbuilder H.J. Mulliner fit two doors in place of four and "adapted" the saloon into the two-door drophead configuration. Built entirely to the customer's specific requests—a full page worth—down to minute details such as ". . . cold weather shields over the door locks . . . ." Impeccably maintained and highly original, this example retains its original engine and gearbox, as well as a bare metal repaint in the original "Morris Beige" color over beige Connolly leather.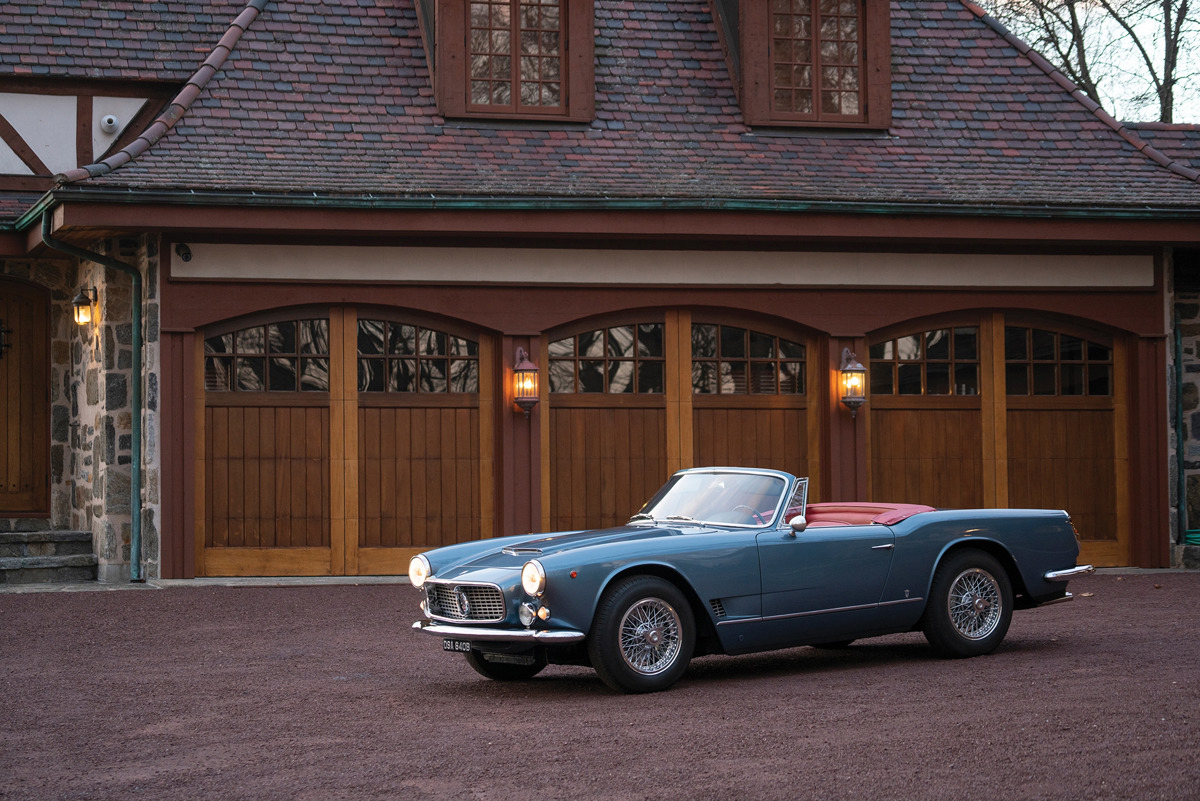 1964 Maserati 3500 GTi Spyder by Vignale
Estimate: $700,000 - $900,000 USD
A luxury 2+2 grand tourer sporting a twin-overhead camshaft inline six-cylinder engine with mechanical fuel injection, capable of developing 235 bhp. The sprightly engine is mated to a ZF five-speed transmission while four-wheel disc brakes behind the Borrani wire wheels supply braking power. Dual front wishbone suspension with hydraulic dampers and an anti-roll bar allow for composed handling through corners. This example was the fourth-from-last example produced and has been carefully restored to exacting detail in its factory Azzurro Metallizzato over Pelle Rosso Connolly leather.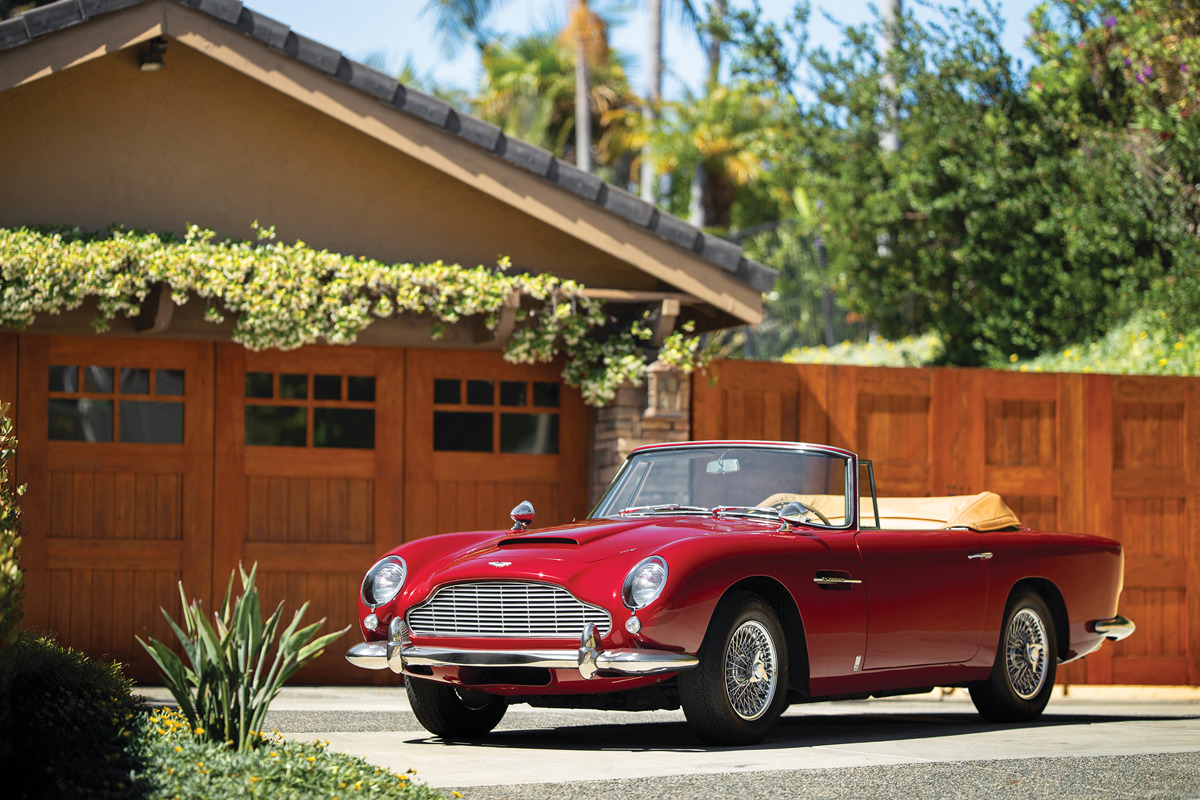 1965 Aston Martin DB5 Vantage Convertible
Estimate: $1,400,000 - $1,600,000 USD
One of only seven factory-original DB5 Vantage convertibles ever produced and finished in Peony Red paint with tan Connolly leather with matching Everflex convertible top. The DB5 Vantage models feature a robust 4.0-liter all-aluminum engine with triple Weber twin choke, side draft carburetors along with flow-tuned intake manifolds. The cylinder head received extra-large ports, and both valve and ignition timing were adjusted to create a flatter torque curve and resulted in 325 bhp at 5,750 rpm.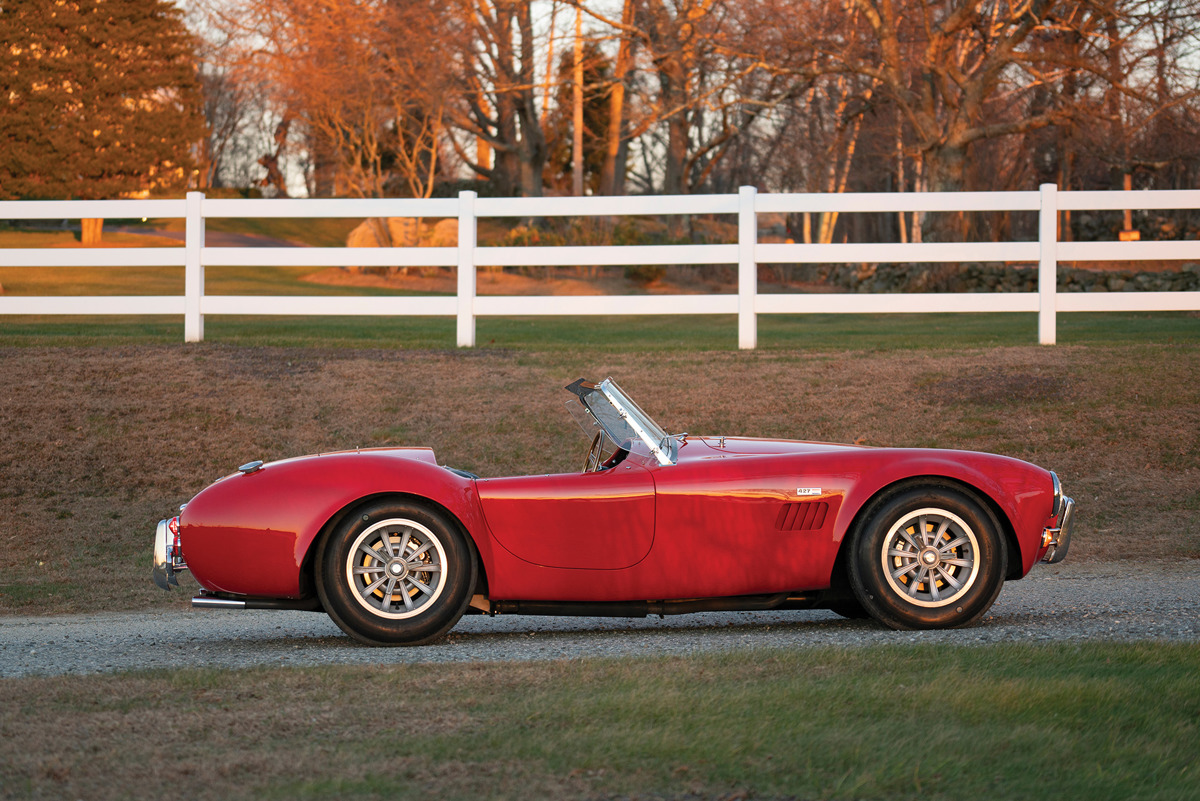 1967 Shelby 427 Cobra
Estimate: $1,750,000 - $2,100,000 USD
Carroll Shelby knew that the 289 Cobra, rich with racing success, would continually need to increase horsepower to remain competitive. A 4-in. tube-frame chassis and a 7-in. wider body was developed to accommodate the increased power of the monstrous big-block 427. A sophisticated coil-over suspension was developed by Ford engineers using the same computer technology utilized to create the GT40. The result was staggering performance capability, rivaled by few whether on the road or race track.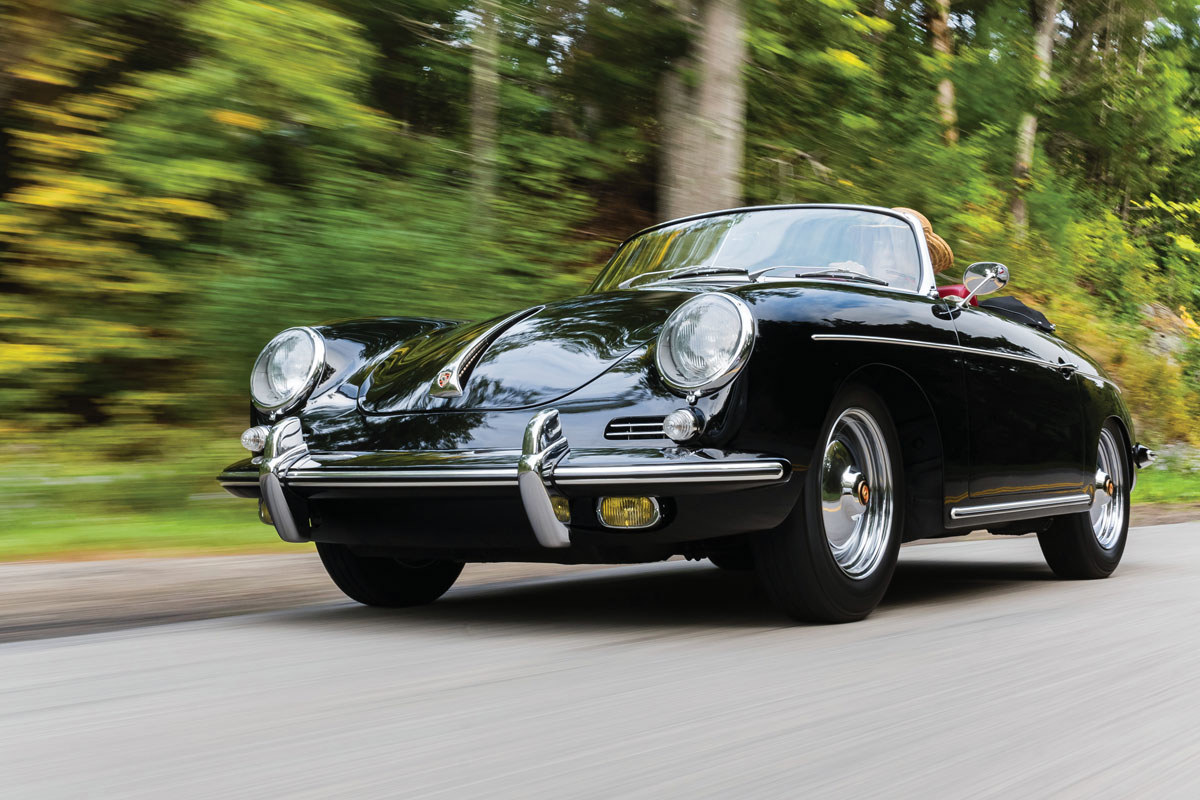 1962 Porsche 356 B Super 90 'Twin Grille' Roadster by D'leteren
Estimate: $375,000 - $475,000 USD
One of only 58 Super 90 "T6" Roadsters produced, chassis 89665 was ordered in special-order Black over red leatherette with a black canvas folding top. Among the list of options specified, the more powerful "Super 90" engine with over 100 hp and a top speed of approximately 115 mph. A telltale indicator of Roadsters produced by Porsche's Belgian distributor, D'leteren Freres, is the twin-engine cover cooling grilles.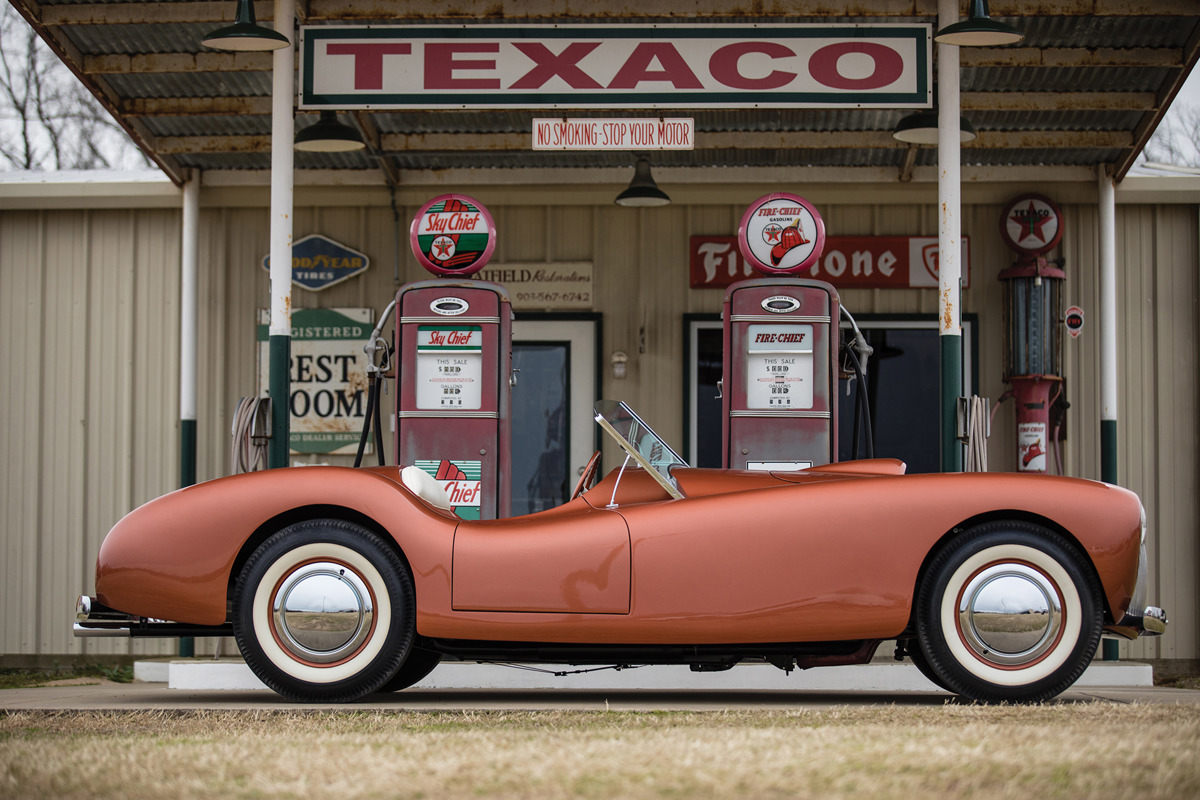 1953 Glasspar G2
Estimate: $65,000 - $90,000 USD
Designed by Southern California marine architect Bill Tritt, the G2 was among a number of mid-century automobiles utilizing fiberglass for their body construction. Offered as both a turn-key and kit solution, the G2 was built on a chassis designed to accommodate a number of American V-8 engines. This example was equipped with a 291-cu. in. DeSoto Hemi engine paired with a transmission and rear axle from a 1940 Ford. Of the approximately 150 total Glasspar G2s produced, it is believed no more than 30 remain. A thorough body-off restoration led this example to win 1st prize in the 2016 Sante Fe Concours.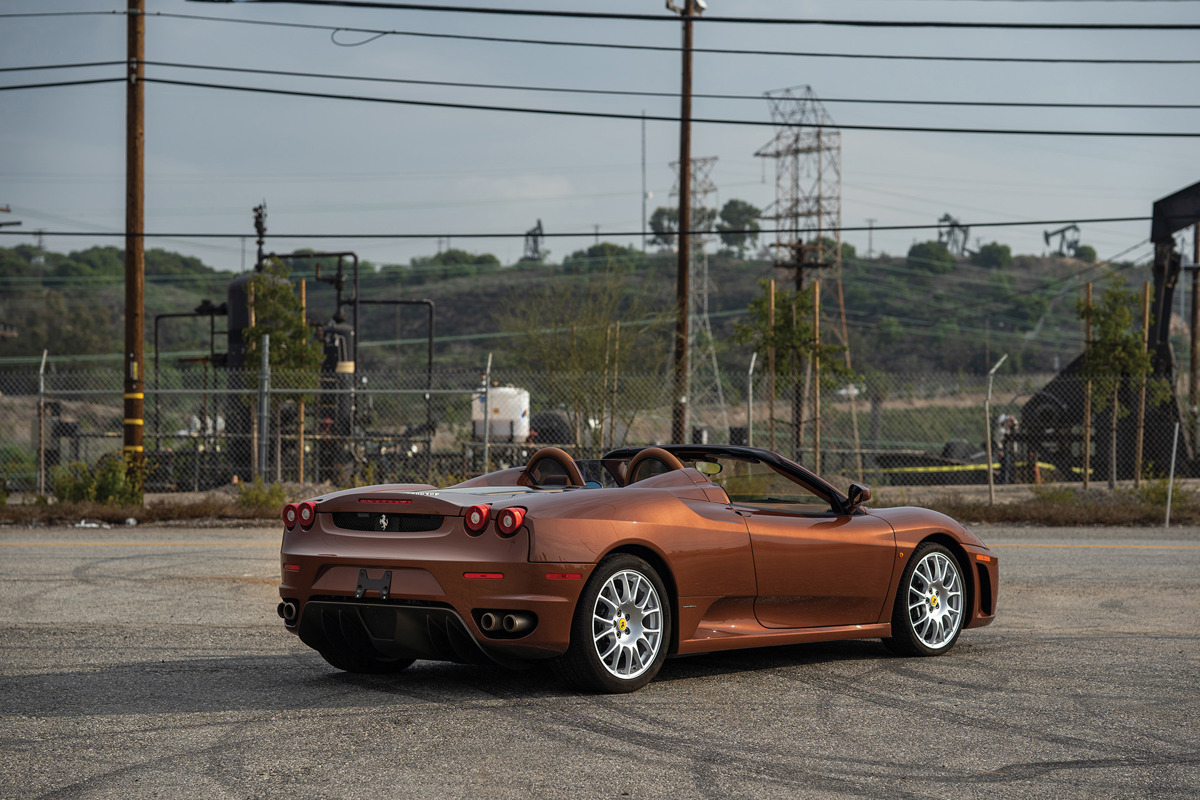 2008 Ferrari F430 Spider
Estimate: $200,000 - $250,000 USD
Believed to be the only example finished in specially requested Marrone 1971, a color most commonly found on 1970s-era Dinos, Daytonas, and 365 GTC/4s, this example stands out in the field of typical Rosso, Grigio, Giallo, or Blu Ferrari hues. The interior was trimmed in beige leather with Daytona-style inserts and carbon trim at the transmission tunnel, as well as radio and vent surrounds. Mounted behind the driver is a 4.3-liter 90-degree flat-plane V-8 capable of 480 hp and 343 pound-feet of torque, capable of propelling the F430 to a top speed of 190 mph.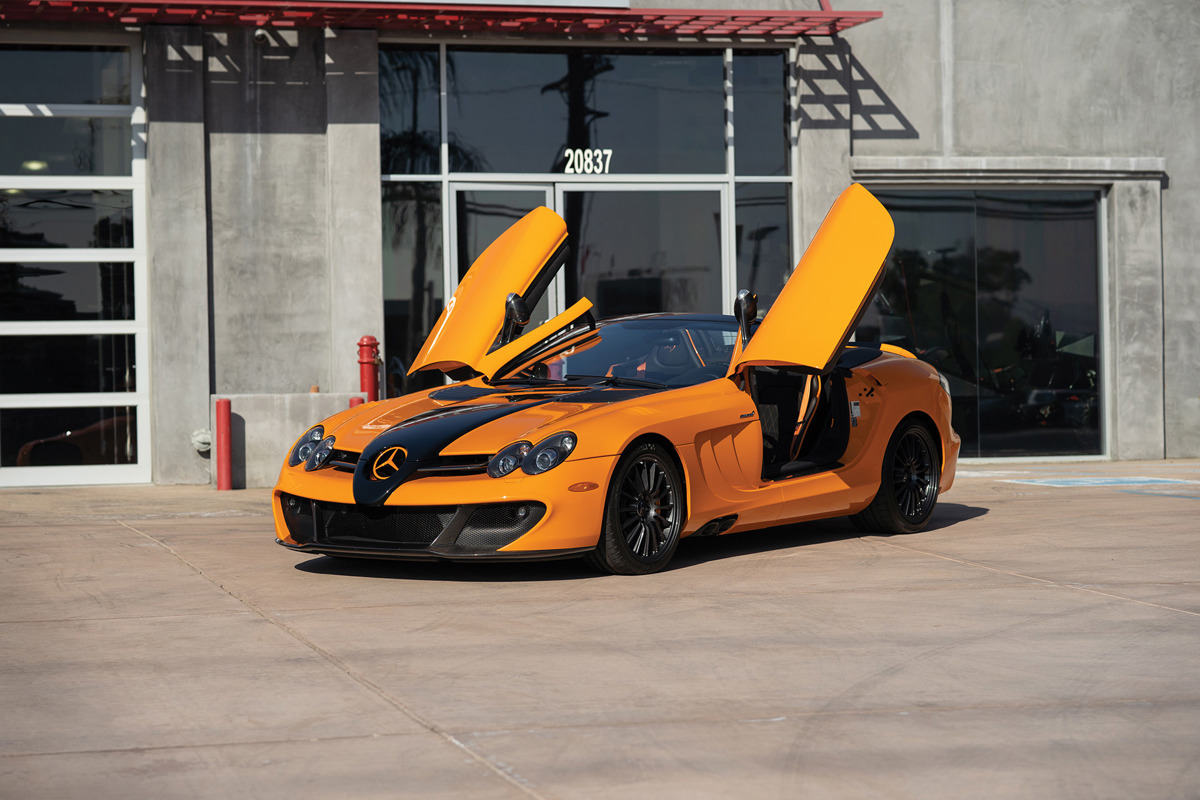 2009 Mercedes-Benz SLR McLaren 722 S Roadster "McLaren Edition"
Estimate: $800,000 - $1,000,000 USD
Mercedes-Benz and McLaren collaborated to develop a sports car that combined supercar performance aspects with the functionality of a grand tourer. As a tribute to Stirling Moss' 1955 Mille Miglia record-setting 300 SLR, the SLR 722 edition was introduced by Mercedes in 2008, and a 722 S model introduced a year later. This example began as a US-spec 722 S and was transformed at McLaren's headquarters in Surrey, England, where it would be the only recipient of both exterior and mechanical treatment, such as McLaren Orange and black paint, 100 extra horsepower, a multitude of carbon parts, and a reupholstered interior featuring diamond-stitched black Alcantara inserts with orange stitching, trim, and McLaren embroidery in the headrest.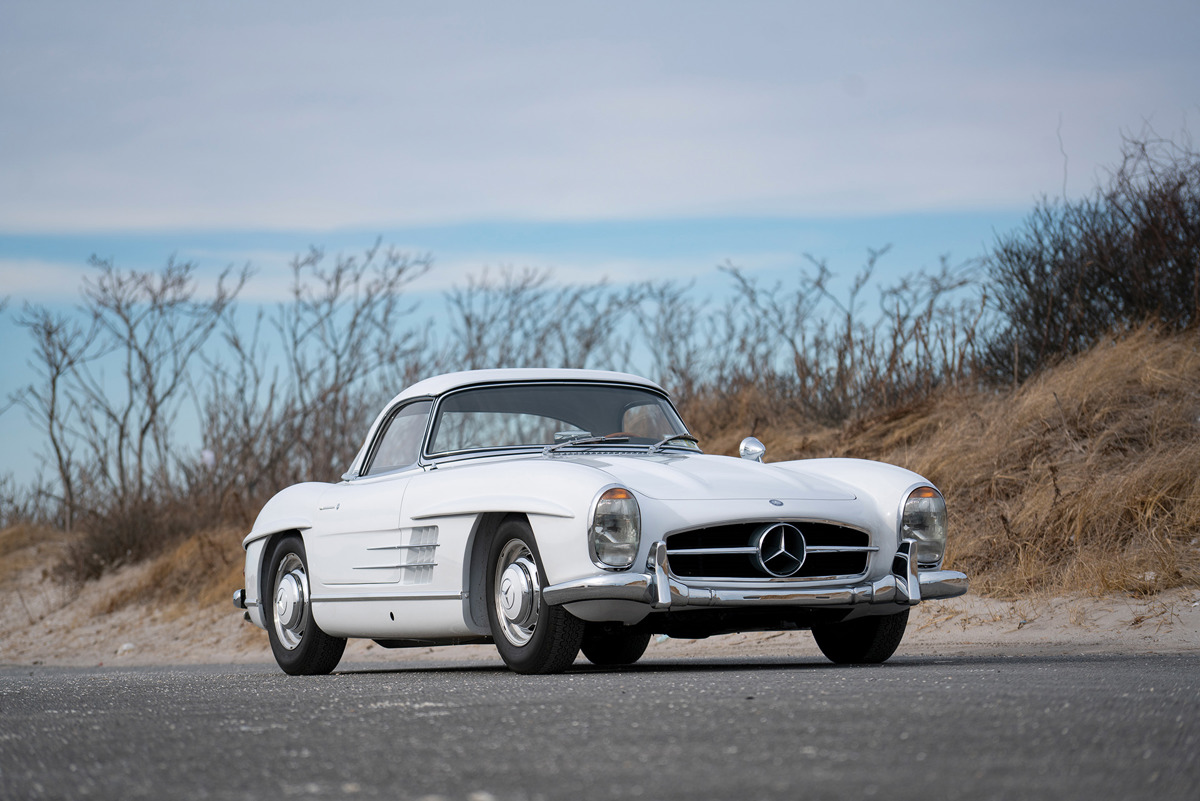 1959 Mercedes-Benz 300 SL Roadster
Estimate: $1,200,000 - $1,400,000 USD
The 1959 Mercedes-Benz 300 SL roadster retains all the performance of the "gullwing" 300 SL by utilizing the sportier NSL engine of the coupe as standard equipment. Engineers modified the space-frame chassis, adding reinforcement and lowering the height of the door at chassis line to fit conventional hinges. Originally delivered new in silver over red leather, this example underwent a comprehensive body-off restoration from 2010–2012, where it emerged in an elegant white-over-black leather color scheme, and all mechanical aspects addressed during the restoration to ensure the vehicle would be highly reliable for touring.
1937 Bugatti Type 57SC Tourer by Corsica
Estimate $6,000,000 - $7,500,000 USD
The Type 57S was built on an entirely re-engineered competition-inspired chassis, both shorter and lower than that of the Type 57. The Type 57S utilized a 3.3-liter dual overhead-cam eight-cylinder engine developing 175 hp, and a dry oiling system was incorporated to accommodate for the engine's low center of gravity as well as allow for proper road clearance. The low-slung chassis allowed for the ability to lower the hood and roofline proportions and dramatically change the profile of the taller Type 57. Just over 40 Type 57Ses were produced in total, and only 16 examples produced with open coachwork, two of which were built by Corsica with four-seat tourer bodies. Additionally, this chassis was retrofitted with a roots-type supercharger at the Bugatti factory early in 1939, making this upgraded 57SC-specification example exceedingly rare and desirable.