Ever the symbol of automotive individualism, one of the most everlasting quotations about motorsport has been attributed to Henry Ford, who reportedly claimed: "Auto racing began five minutes after the second car was made." Whether or not Ford in fact uttered this now-famous phrase is a bit of a moot point, as the quote's inherent understanding of human nature explains its pervasiveness. The competitive spirit is inherent in people as it is built-in to the things we create; the only achievement greater than going fast is going faster than anyone else.
Automobiles made for competition are sharper, more distilled versions of their consumer-oriented counterparts. Freed from the bounds of the road, competition-built cars can take any form and pick any powerplant. More importantly, unbound from the rules of any formula-based governing committees, these vintage racers are ready to be pushed to the limits by their new caretakers. RM Sotheby's is excited to announce the following race-bred examples, offered from collections around the world, all heading to our Online Only: Open Roads, February auction: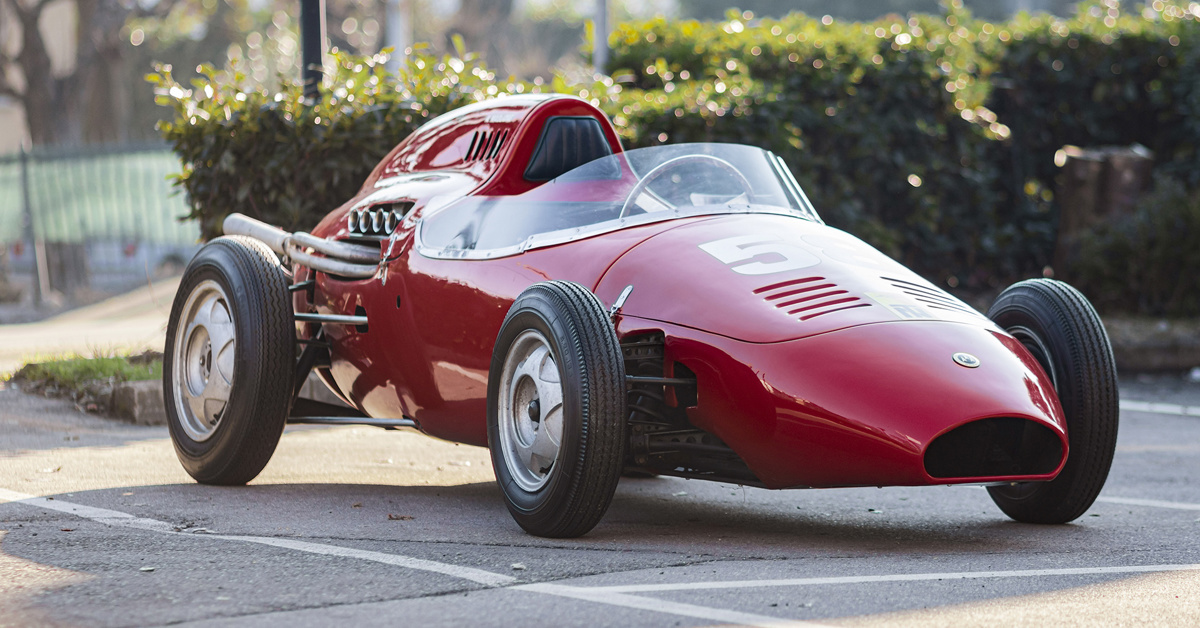 1958 De Sanctis Formula Junior
Estimate: €45,000 - €55,000 EUR
When beginning any new sport—motorsport, included—it can be helpful to start small. For many talented drivers in Europe and across the globe, Formula Junior provided a natural springboard into the realm of international Formula-based racing, coming in between Formula 2 and Formula 3. This Italian-made De Sanctis was around at the beginning of the format, created for Formula Junior's inaugural season in 1958. Designer Gino De Sanctis decided to construct his eponymous car in a mid-engine configuration, powered by an 1,100 cc Fiat motor. All Formula Junior cars were light; to qualify, competitors in that class had to keep total car weight above 882 lbs. The end result was a potent, powerful creation—this example was so adept, it was raced for six seasons, earning six podium finishes and two overall victories. An outsized achievement for a "Junior" automobile.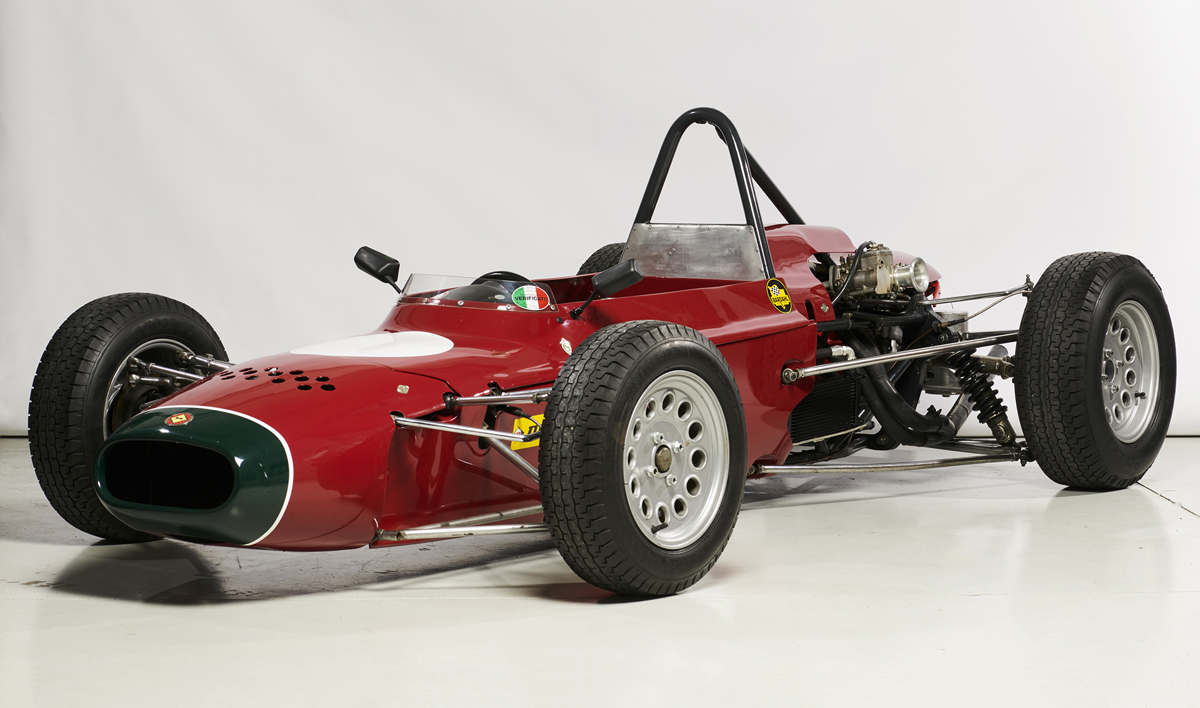 1963 Foglietti Formula 3 Junior
Estimate: €40,000 - €50,000 EUR
A second selection from the world of Formula Junior, this Foglietti-built example showcases the degree of revolutionary advancements that occurred during merely a few years from the late 1950s to early 1960s. This 1963 example almost looks like it is from a different Formula entirely from the classic proportions of the De Sanctis we covered previously; its futuristic front suspension is designed with internal reaction arms to minimize unsprung weight. One look at the delicacy of this front suspension unit reveals the amount of engineering involved. Believed to be the sole surviving example of two built, this Foglietti Formula 3 Junior is a rare entry into the world of racing.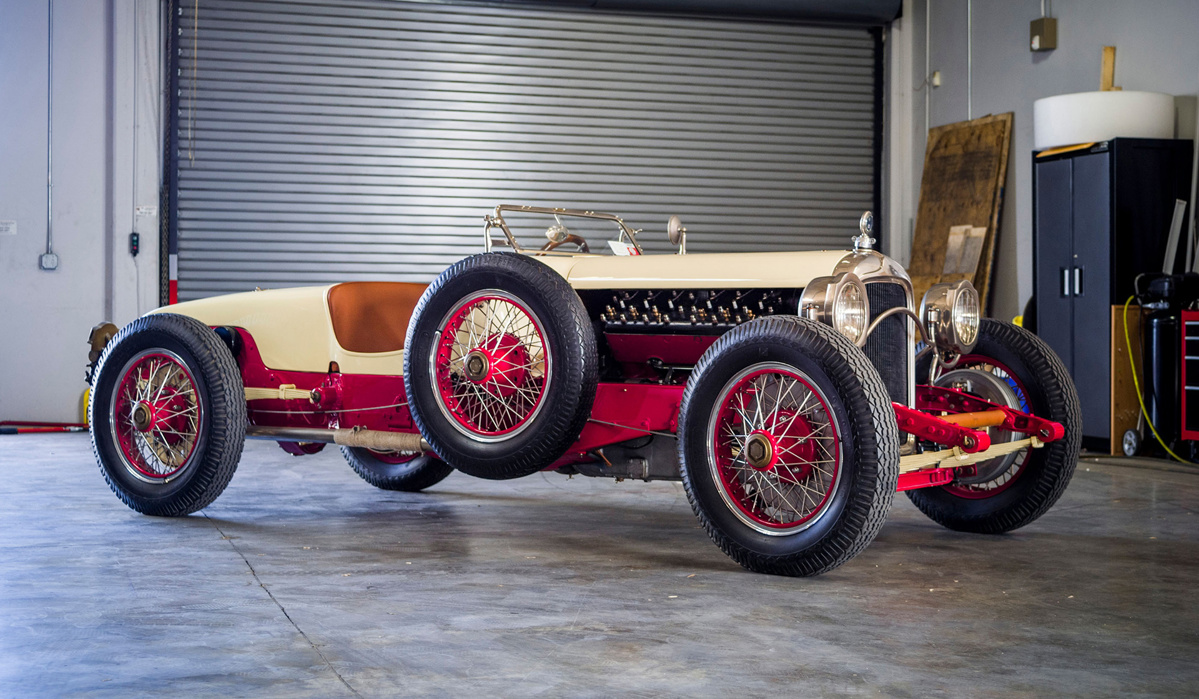 1917 Packard 2-25 Twin Six Runabout
Estimate: 

$140,000 - $160,000 USD

 

Tracing back to the roots of racing, regardless of whether the first two cars ever made were raced, the earliest automobiles were not inherently race cars. For Brass Era cars to become race-worthy, they first had to shed some weight, hence the "Runabout" style of this period-built, Twin Six-powered Packard. Because four-wheel braking was an uncommon feature, even from top-tier automakers like Packard, this race-prepped Runabout was modified in-period, its front axle swapped for a Hispano-Suiza assembly, giving this Packard the power of drum brakes at all four wheels. With an Argentinian origin story straight out of a bestselling novel, this Packard shows the spirit of competition has inspired the transformation of automobiles since the beginning.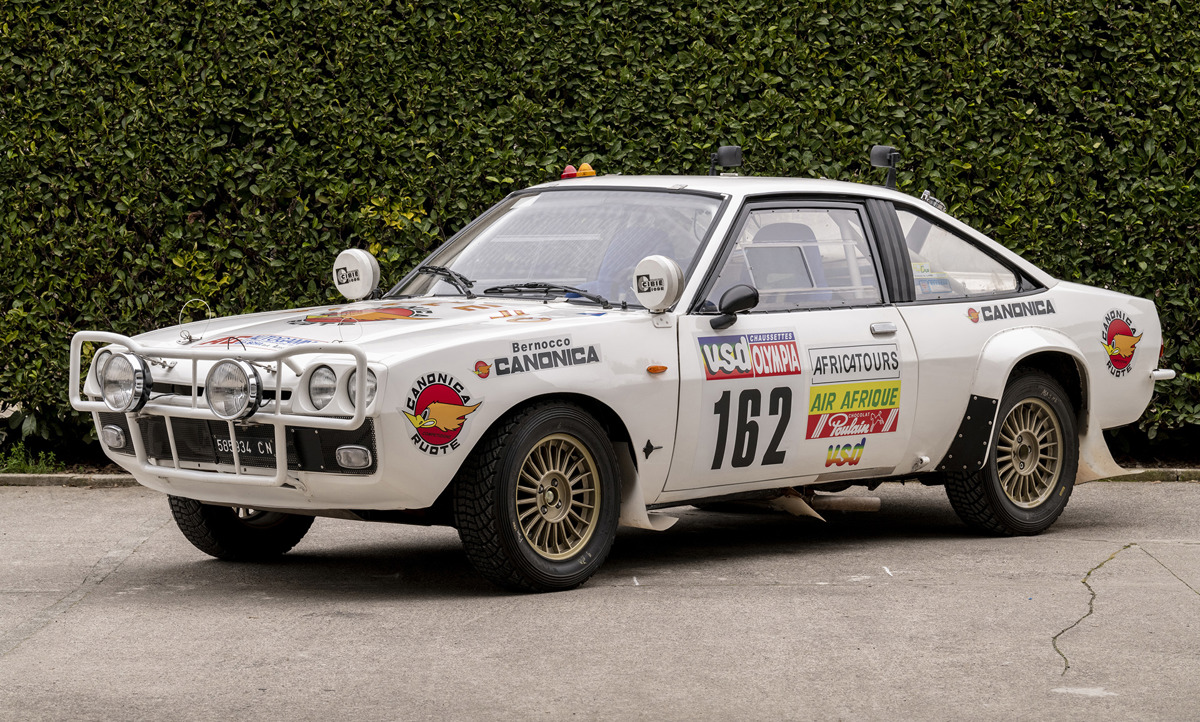 1976 Opel Manta
Estimate: 

€40,000 - €50,000 EUR |

 

Offered Without Reserve

 

Offered without reserve, this Opel Manta is a bona fide participant in off-road racing on the world's stage. Driven in the 1985 Paris to Dakar Rally, this low-slung Opel Manta coupe competed in the same class as more traditional off-roaders, which means this Manta lined up on the starting grid at Versailles against upgraded Toyota FJ and Mitsubishi's Pajero examples. Predictably, the SUV-based competitors came out on top, with the mighty Mitsubishi scoring first and second place that year. This Manta was spared the wear-and-tear of a cross-continental race, withdrawing after the first stage of the competition in Algeria. All the modifications that made this Manta a worthy off-road competitor then, combine to make an endlessly competent, collectible rally car today.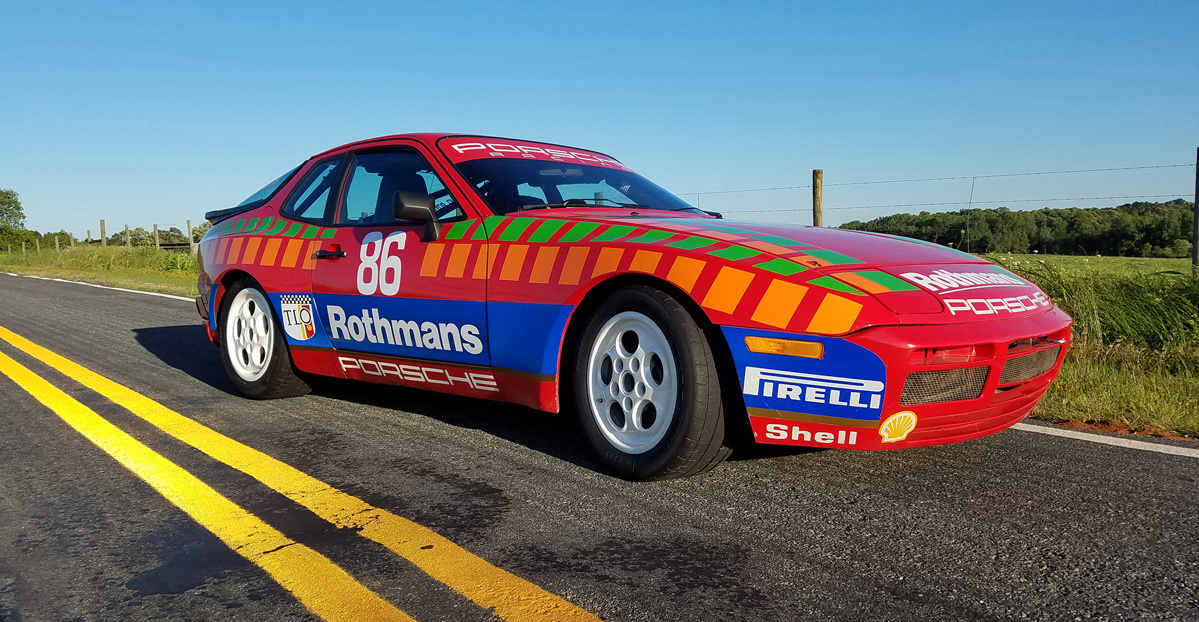 1988 Porsche 944 Turbo Cup
Estimate: 

$60,000 - $80,000 USD

 

Perhaps the best way to ensure competitive racing is as fair as possible to all teams is to conduct what is known as a single-make series. With all teams competing using essentially the same chassis and powerplants, the focus becomes more on pure driving talent. Porsche's promotion of this Canada-based race series promoting their 944 Turbo sports car was partly intended to discover new driving talent—the winning driver of that year's competition scored seat time on an even larger stage, earning a bid to co-drive the Porsche 962C in the following year's 24 Hours of Le Mans. This example is one of only 39 total Cup-spec 944 sports cars prepared by Porsche for the series.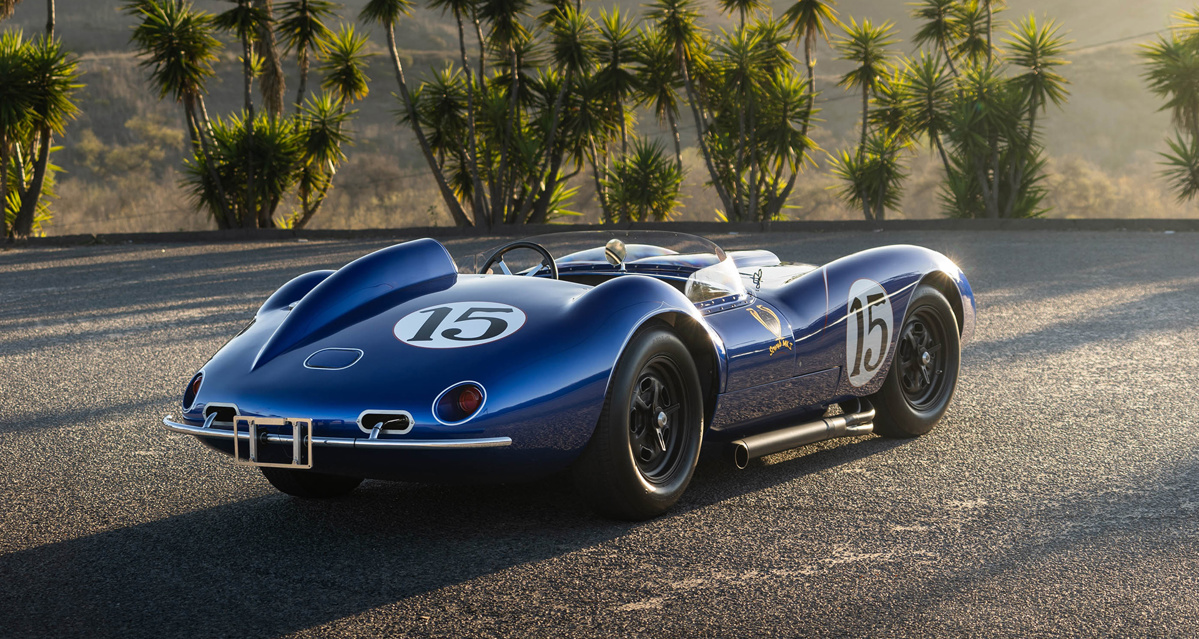 1958 Scarab Reproduction
Estimate: 

$160,000 - $200,000 USD

 

During the same year that Formula Junior began, an industrious American driver named Lance Reventlow discovered while racing Formula 2 that breaking into the big leagues of European motorsport required more than just a large bank account. The problem was that incumbent teams like Ferrari and Jaguar had no desire to share their best motorsport-tuned models with Reventlow, no matter how much he offered. Not at all dissuaded from his dream, Reventlow instead hired the best American engineers and bodybuilders to design an independent car that could take on the old guard. Three were built; today they are among the most valuable automobiles ever made in America. Accordingly, this showstopping reproduction, completed in 2010, features modern technology such as Wilwood four-piston disc brakes, coilover shocks, and a modified Chevrolet LS2 V-8 engine. The spirit of competition remains alive.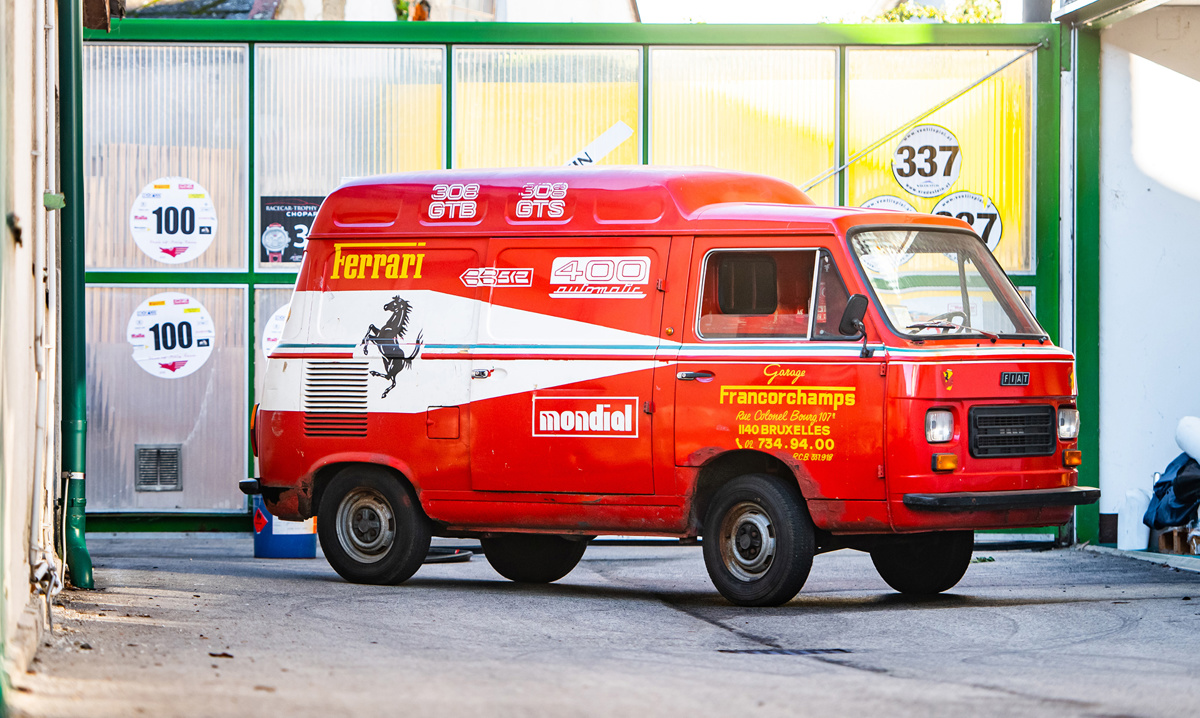 1978 Fiat 900T "Garage Francorchamps" Service Van
Estimate: 

€20,000 - €25,000 EUR |

 

Offered Without Reserve

 

We have highlighted this colorful 900T Service Van on the blog previously; those fond of Ferrari models from the late 1970s will also find this Fiat very familiar. Every motorsport outfit needs a parts van, as much for shuttling around the associated personnel as much as storing and transporting tires and powerplants. Built by Fiat's commercial division, the 900T was known in-period for its towing capacity and practical front-wheel-drive. With a flat floor in its cargo area (as opposed to the VW alternative), this Fiat would provide a commodious companion for any motorsport endeavors.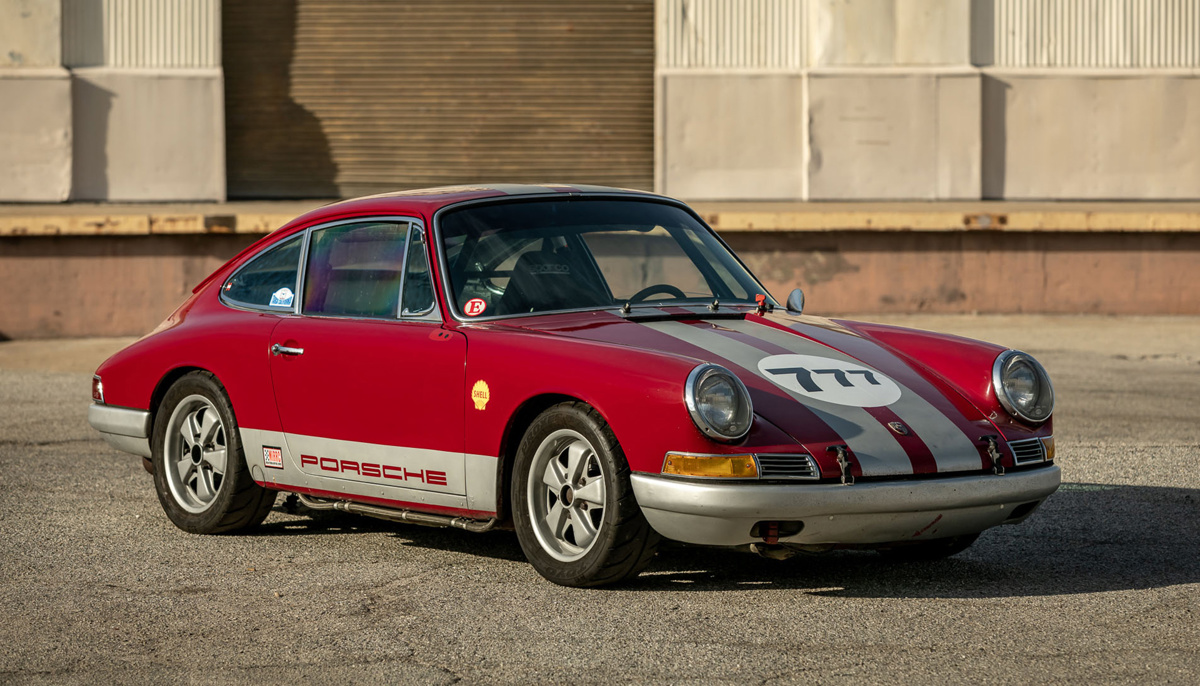 1967 Porsche 911 Race Car
Estimate: 

$125,000 - $150,000 USD

 

The final lot on our list of race cars worldwide, this Porsche is exceptional for its age, in more ways than one. As we discussed earlier, if they are not created from the factory, race cars are essentially road cars that have shed the excess weight of creature comforts while gaining new internal strength in terms of safety systems, suspension reinforcement, and powerplant upgrades. This race-prepped 911 features all three, including a 2.0-litre 911S-spec engine generating 208 horsepower—and the dyno sheets to prove it. Though some period-built race cars are relegated to the track, this example has retained its road registration and thus distills what is so desirable about vintage race vehicles: Everything that made them competitive in-period makes these stunning race-prepped cars even more superior today.