A hot rod is defined as "a motor vehicle that has been specifically modified to give it extra power and speed." As manufacturers began to unlock the key of producing large horsepower figures in their engines, it became common practice for the factories to fit lightweight sedans and sports cars with the most potent engines possible and market them to a specific audience. These factory hot rods spawned an unofficial horsepower race between manufacturers, with engineers developing new ways to wring out as much power and torque as possible to trump their competitors. The availability of cheap gas enabled displacements to rise, and larger carburetors—or in many instances, the incorporation of multiple carburetors—further opened the window of potential to make massive leaps in power.
RM Auctions' upcoming Auburn Fall auction will feature approximately 700 quality collector cars, featuring an eclectic selection of vehicles ranging from American classics to European sports cars, Detroit muscle, hot rods, customs, and modern collectibles.
Scroll down to explore eight American factory-built hot rods that showcase some of the best from the horsepower race of the 1960s and 1970s.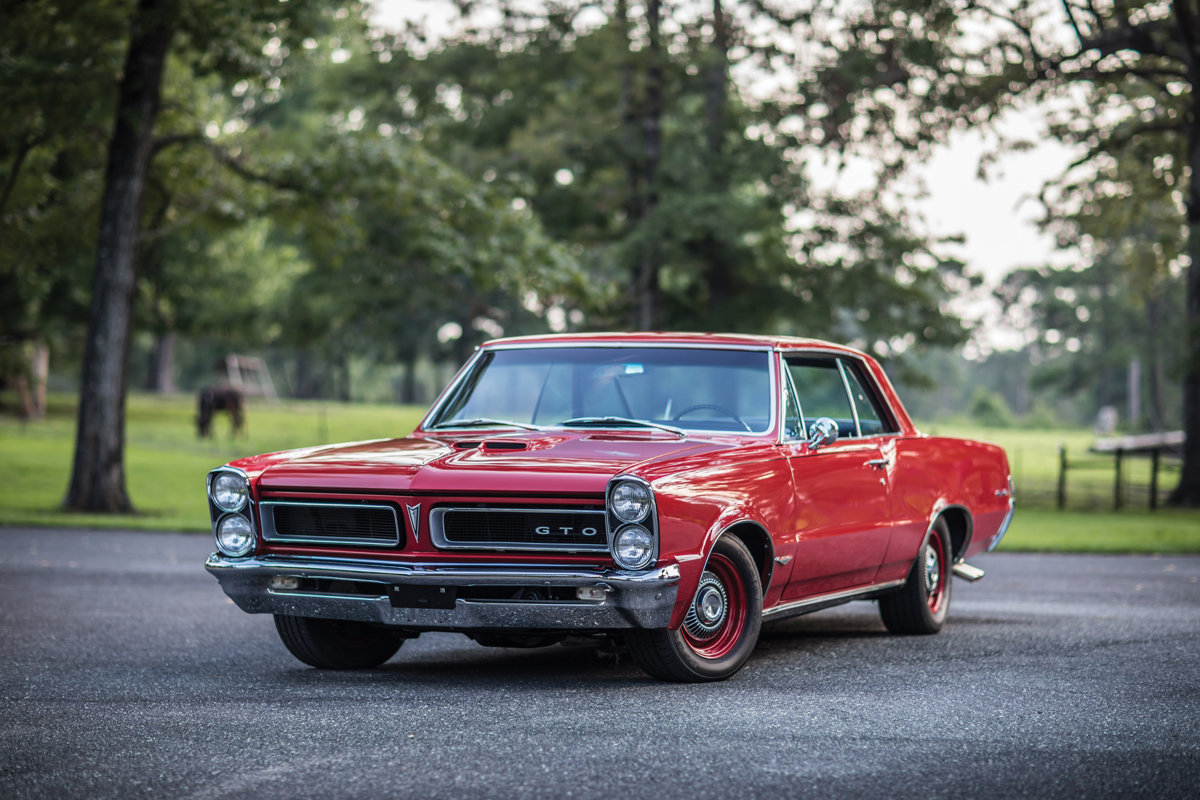 1965 Pontiac Tempest LeMans GTO Hardtop
Estimate: $60,000 - $75,000 USD
Tremendous acceleration for a relatively low price made the Pontiac Tempest GTO a hit with baby boomers. The 389-cubic-inch V-8 produced 360 horsepower at 5,200 rpm, courtesy of Tri-Power carburetion, and was mated to a four-speed manual transmission. This example has been meticulously cared for and includes the original window sticker, Pontiac Historical Service documentation, and photographs documenting the restoration.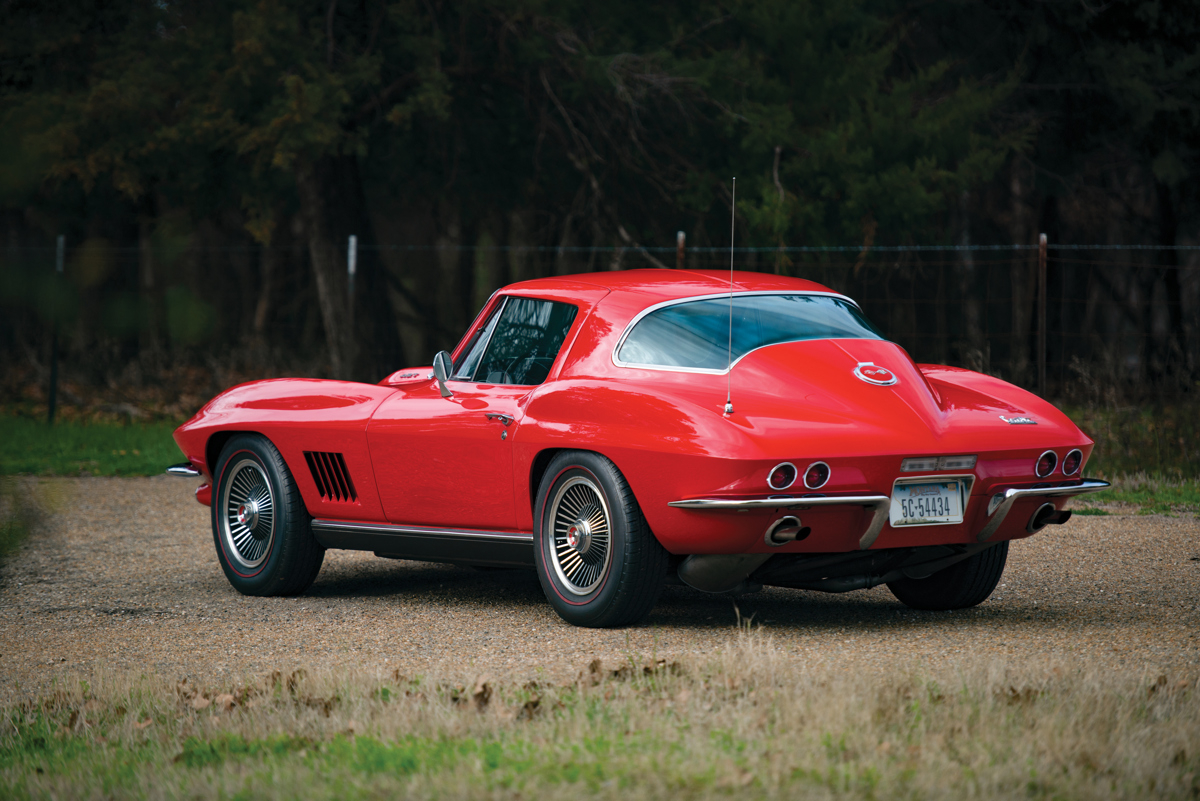 1967 Chevrolet Corvette Sting Ray 427 Coupe
Estimate: $100,000 - $140,000 USD
The addition of triple dual-barrel carburetors, dubbed Tri-Power by Chevrolet, gave the 427-cubic-inch big-block V-8 a welcome 35 additional horsepower, bringing the Corvette's power plant as close as possible to being a pure racing engine in a Chevrolet production car. The Sting Ray was lauded by publications for its unbelievable power and handling.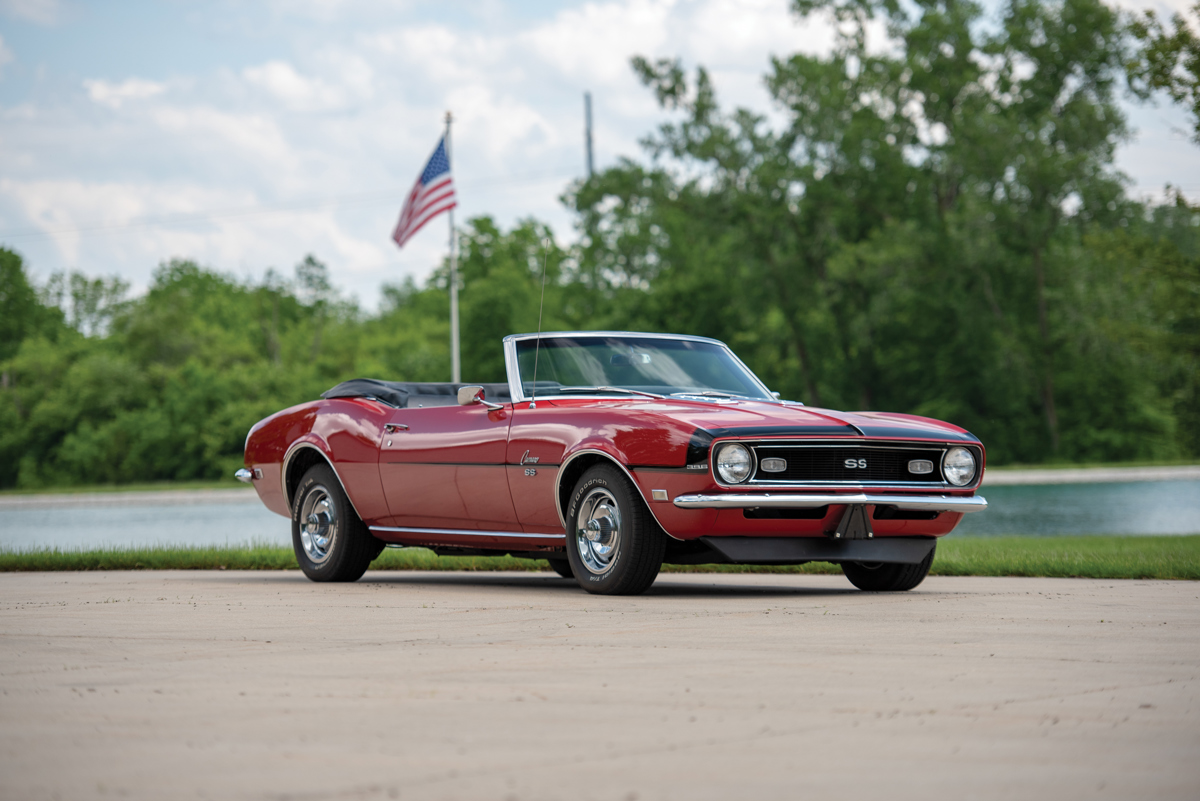 1968 Chevrolet Camaro SS 396 Convertible
Estimate: $42,000 - $48,000 USD
The 396-cubic-inch big-block-equipped Camaro SS produced 350 horsepower and a massive 415 foot-pounds of torque. To cope with the tremendous power and torque figures, the rear suspension received heavier-duty multi-leaf springs, and arrangement of the rear shock absorbers was staggered to counter wheel-hop issues under heavy acceleration. This example is highly optioned and includes the desirable teak steering wheel and wood-grain dashboard trim.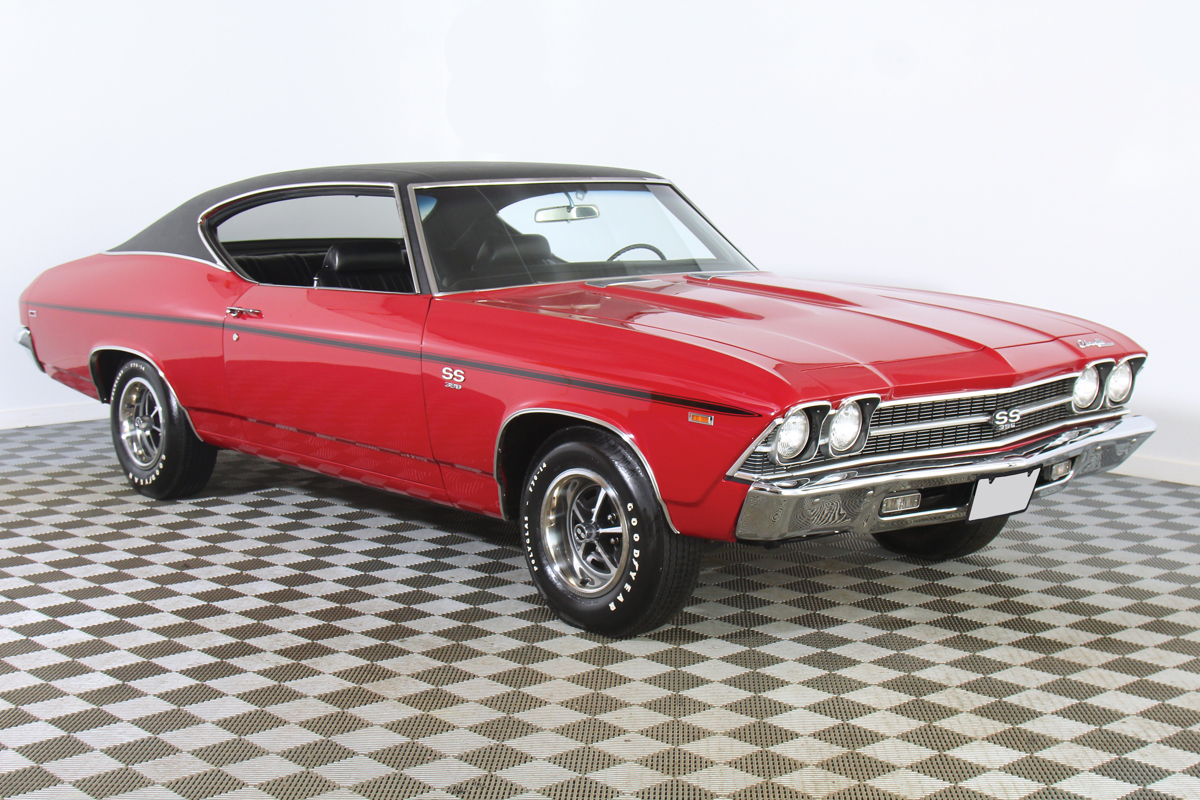 1969 Chevrolet Malibu Chevelle Sport Coupe
Estimate: $66,000 - $70,000 USD
The Chevelle was billed as "America's most popular mid-size car." The SS trim-level Malibu Sport Coupes included a potent 325 horsepower, 396-cubic-inch V-8 under a domed hood, with a "blackout" grille and rear panel. This red-over-black-leather example is offered in highly presentable condition both inside and out.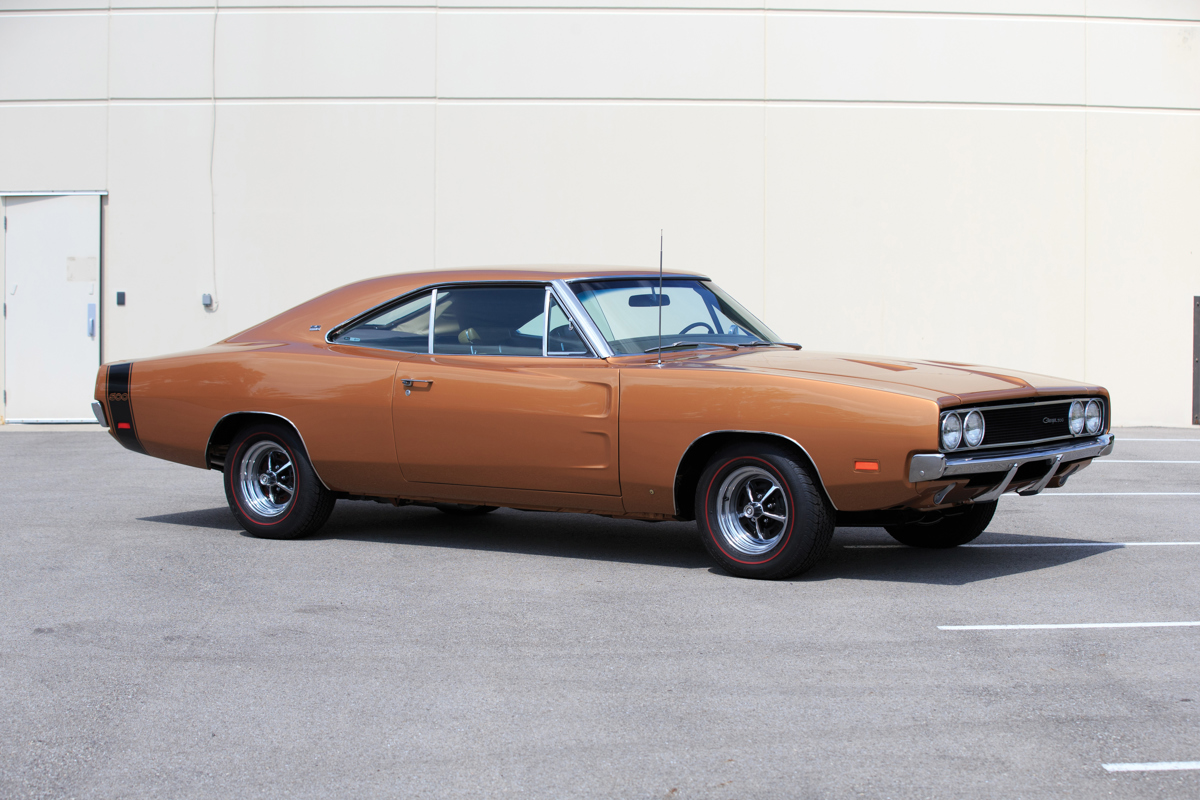 1969 Dodge Charger 500 SE
Estimate: $75,000 - $95,000 USD
The Charger 500 model was purpose-built to increase potency on the tracks of NASCAR. The 500 featured a 440-cubic-inch 440 Magnum V-8 with 375 horsepower and 480 foot-pounds of torque, as well as a flatter grille with fixed headlamps to improve aerodynamics, and the roof was modified to include a flush-mounted rear window to reduce drag at high speeds. The suspension incorporated heavy-torsion bars, stiffer shocks, and rear springs. The SE package included leather bucket seats, wood-grain steering wheel, and wood-grain trim on the instrument panel.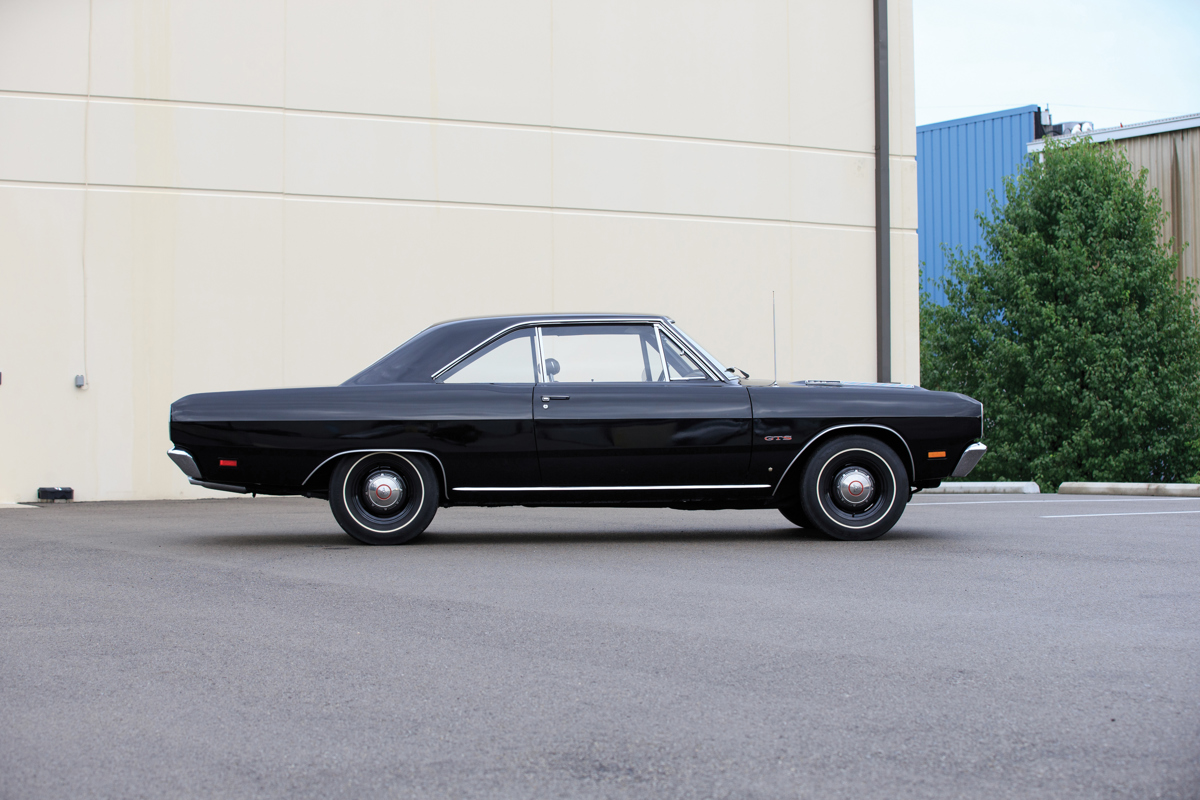 1969 Dodge Dart GTS 440 Coupe
Estimate: $80,000 - $110,000 USD
Between 1968 and 1969, only 650 Dodge Darts were equipped with the big-block 440-cubic-inch Magnum V-8 engine as part of Dodge's support for Super Stock drag racing. The cars were converted by Hurst-Campbell under the license of the factory, where 383-specification Dart GTS rolling chassis were sent, along with the 375-cubic-inch 440 Magnum engines equipped with four-barrel carburetion.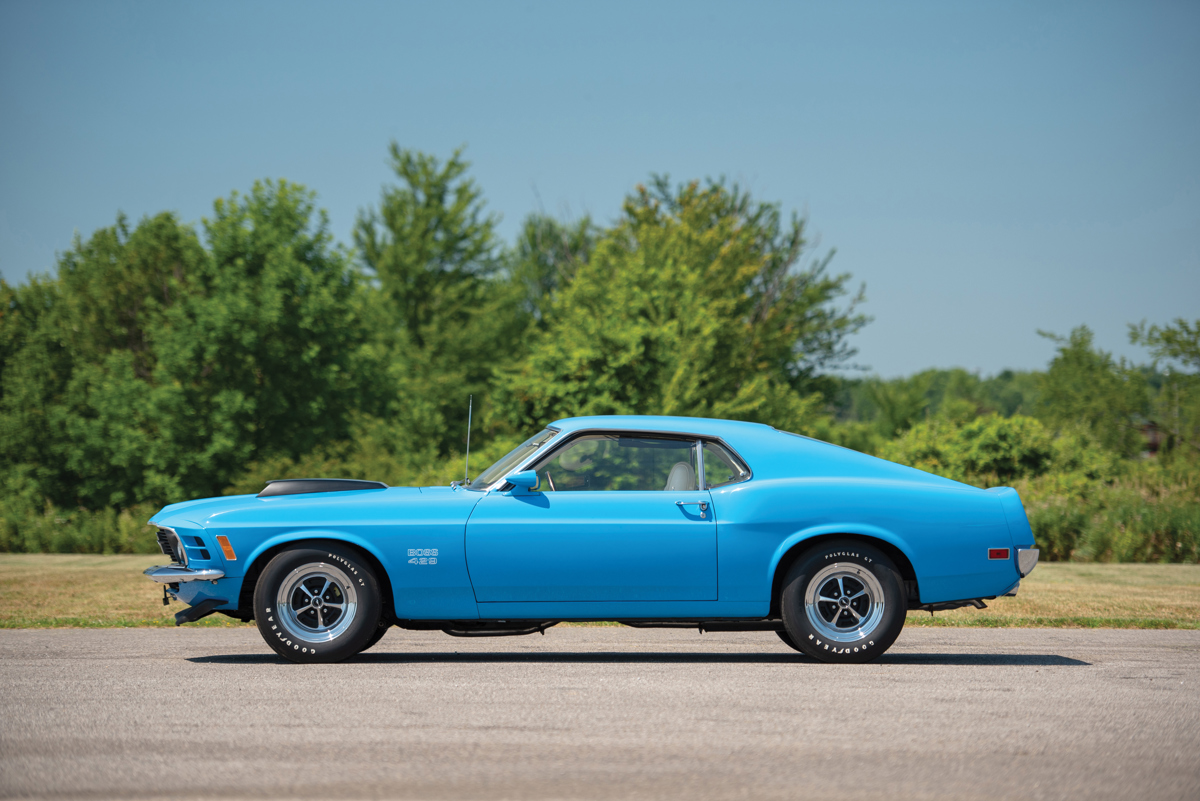 1970 Ford Mustang Boss 429
Estimate: $210,000 - $220,000 USD
Ford was determined to end Chrysler's domination in NASCAR in the late 1960s. They developed a 429-cubic-inch version of the 385-cubic-inch V-8 using modified oil and water passages, four-bolt main bearings, and all forged steel internal components. Despite the reported claim of 375 horsepower, the actual output is rumored to be well over 500 horsepower. Ford elected to install this new engine in the Mustang to meet homologation standards, creating only 500 examples for the 1970 model year.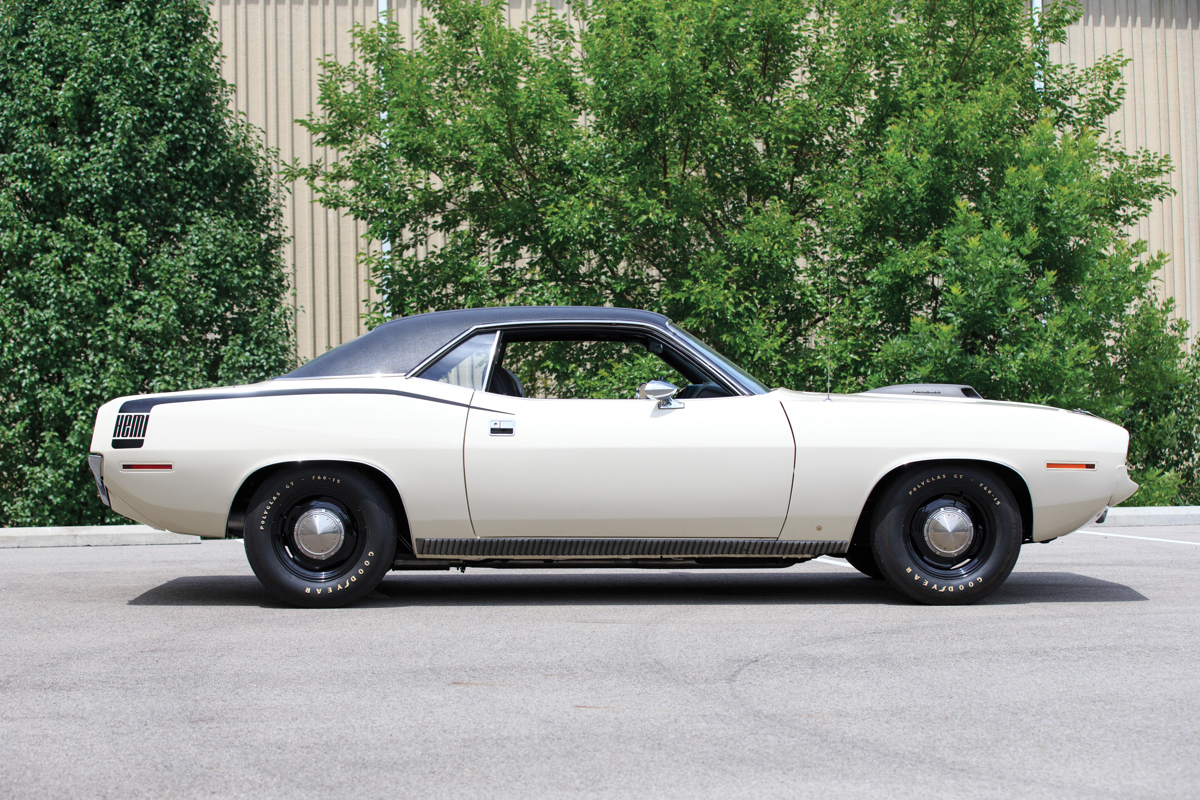 1970 Plymouth Hemi 'Cuda
Estimate: $180,000 - $225,000 USD
The most fearsome of the Barracuda lineup, the 425-horsepower, 426-cubic-inch Hemi 'Cuda earned a reputation of being a race-bred monster on the streets and threw down the gauntlet in the ongoing horsepower wars between manufacturers. To accommodate the heavy acceleration that it would certainly be used for, heavy leaf springs were incorporated, five on the right and six on the left, with specific thicknesses to equalize tire loads in hole shots.