With over 250 cars crossing the virtual auction block starting this week, RM's groundbreaking Online Only: The Palm Beach Auction has something for every auto enthusiast at almost every price point. We found 15 extraordinary automobiles that you wouldn't typically see online, all with estimates under $200,000.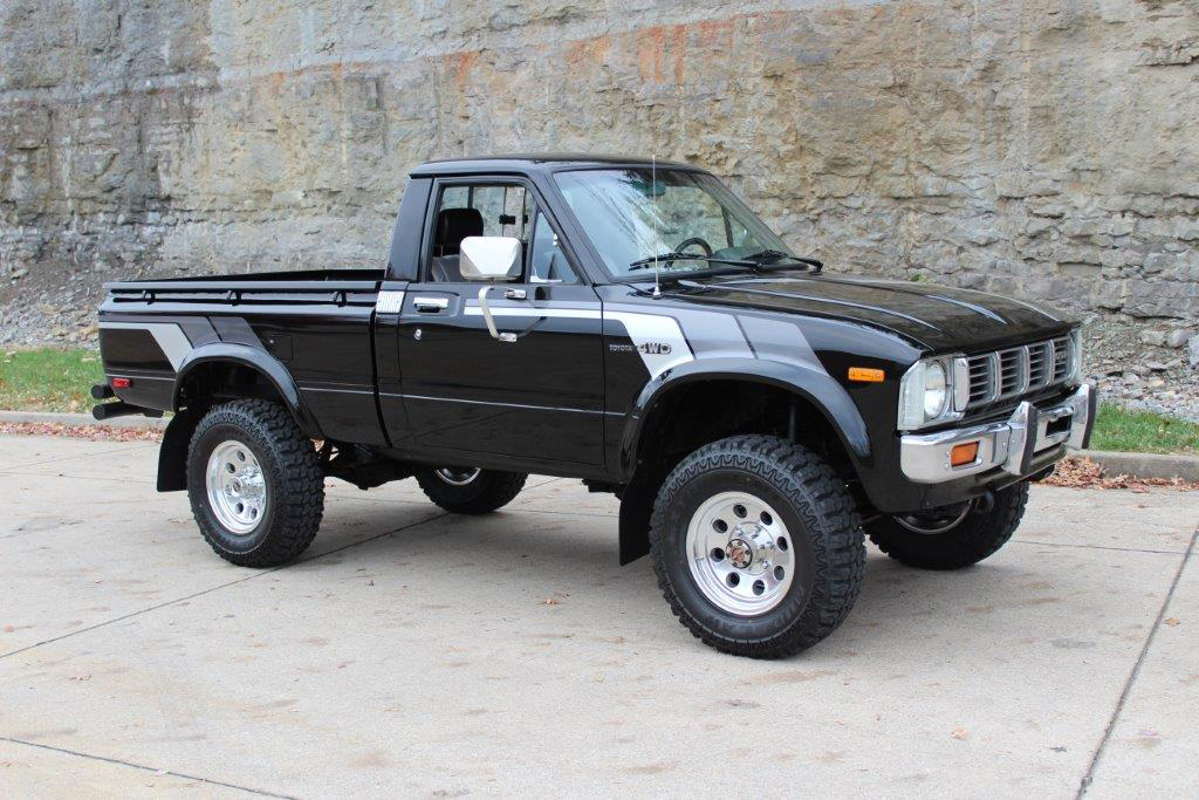 1981 Toyota SR5 4x4 Pickup
Estimate: $25,000 - $30,000 USD |
Offered Without Reserve
Kicking off with one of the most affordable automotive lots in RM's Online Only: The Palm Beach Auction, this 1981 Toyota SR5 4x4 Pickup is the ideal entry point for any new automotive enthusiast. Modified from original with a lift kit and aftermarket off-road tires, this Toyota sports an original SR5 stripe package. Most recognize this era of the Toyota truck as the one driven by Michael J. Fox in Back to the Future, and while that truck is slightly different aesthetically, the extra presence granted by the OEM stripe package on this example is worth the slight discrepancy from the film version. Equally at home on a dirt road as it would be on the lawn at Radwood, this Toyota pickup punches far above its weight class.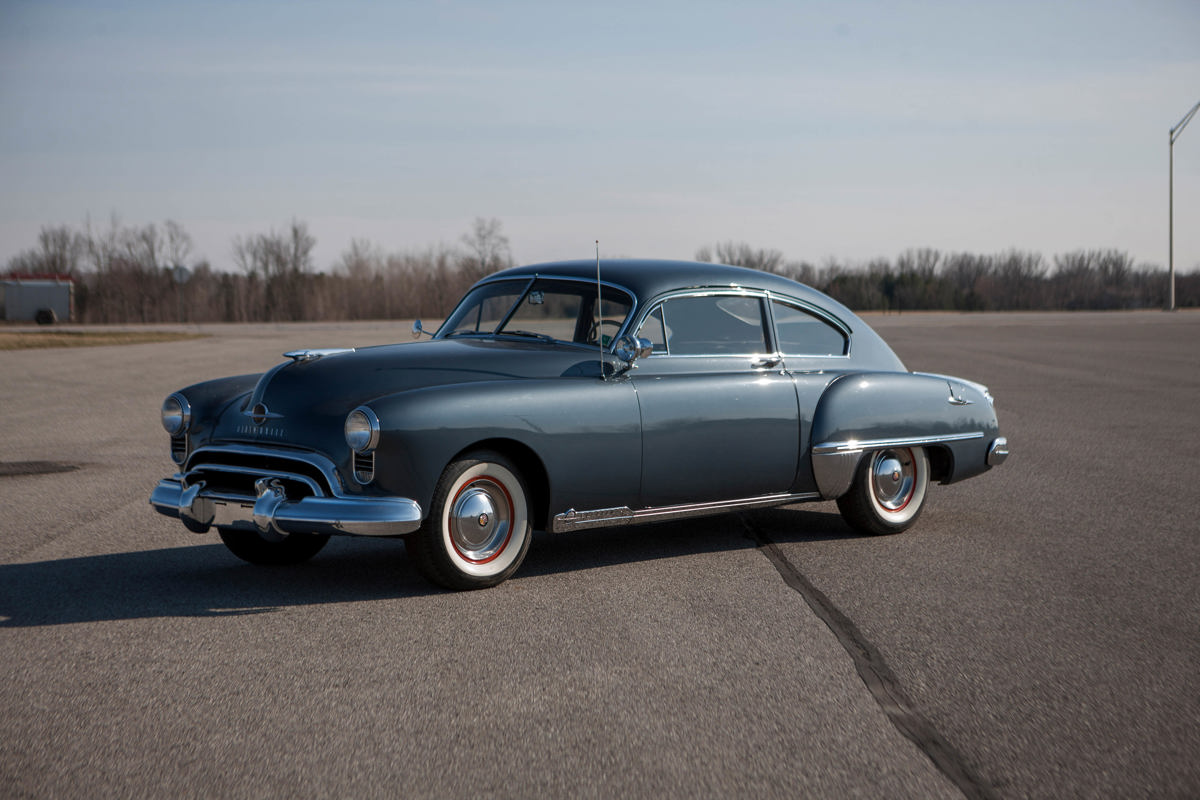 1949 Oldsmobile 98 Futuramic Sedanette
Estimate: $35,000 - $40,000 USD
For those with an eye for aesthetics, this forward-looking Oldsmobile 98 Futuramic Sedanette shows that, at least for a time, American design absolutely led the world. The aerodynamic shape of this 2+2 sedanette predated the iconic 1954 Bentley Continental R-Type by half a decade, with gorgeous lines courtesy of GM's legendary stylist Harley Earl. Beginning in 1949, the Futuramic was powered by Oldsmobile's 5.0-liter Rocket V-8, the first mass-produced OHV V-8 engine, which soon came to define the brand. Some fans of American muscle regard the Oldsmobile 88 series as essentially the first muscle car. If so, that makes this Futuramic sedanette a true sleeper: American muscle fitted in a Savile Row suit.
1969 Fiat Jolly Conversion
Estimate: $30,000 - $40,000 USD
Like a blast of sunshine on a winter's day, this 1969 Fiat Jolly is pure automotive bliss. Originally, the Jolly models were modified by Ghia, the Turin-based carrozzeria also responsible for many groundbreaking mid-century concept cars. Ghia would take the Fiat 500 and 600 models and transform them into cabriolets, complete with fixed fabric tops and water-resistant wicker seats. Doors were eschewed altogether; the target market for the open-air Jolly was well-to-do clients with residences in resort communities.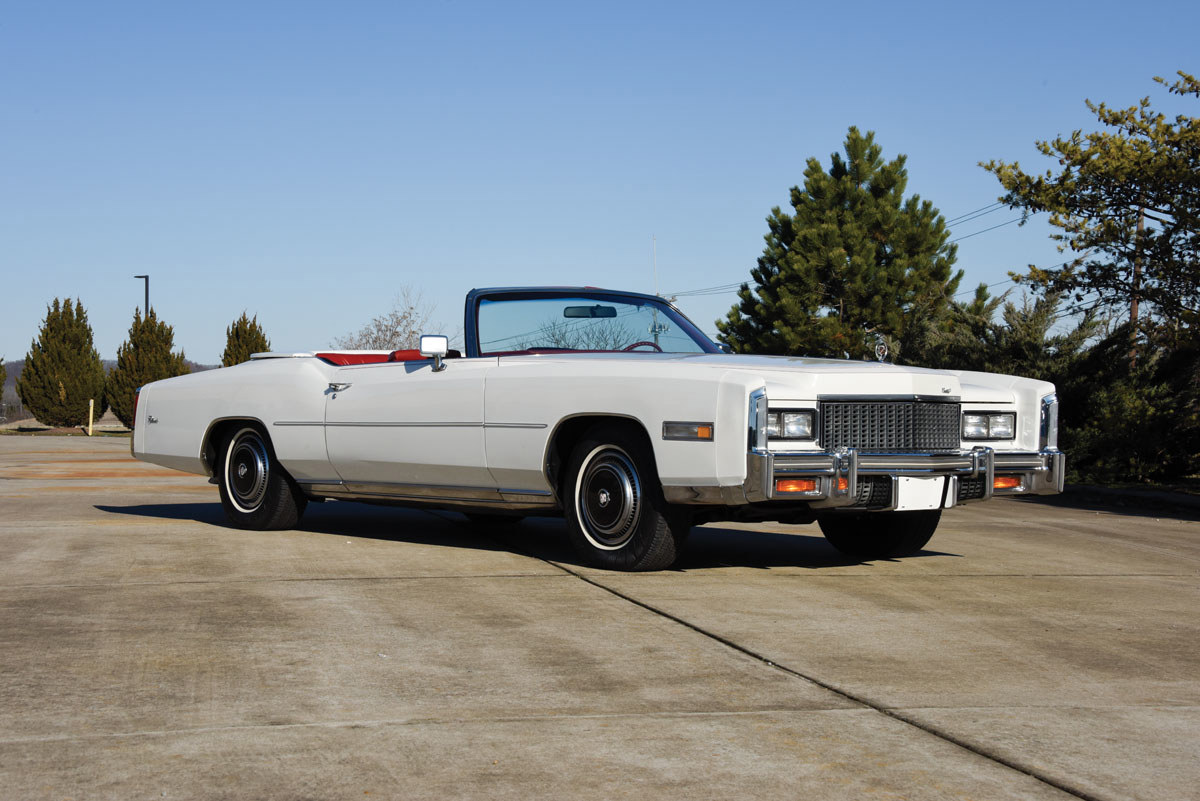 1976 Cadillac Eldorado Convertible
Estimate: $35,000 - $40,000 USD |
Offered Without Reserve
Compared to the Fiat Jolly above, this 1976 Cadillac Eldorado Convertible is at the opposite end of the open-top spectrum. Over 18 feet in length, with a power-folding canvas top and a glass rear-view window, the Eldorado was unquestionably the American way of doing business. Surprisingly, at the beginning of the 1976 model year, General Motors announced that year would mark "the last American convertible" with the Cadillac Eldorado, distinguished by its black wheel covers. Though GM reversed course and offered a new Cadillac convertible for the 1984 model year, many enthusiasts purchased 1976 examples as collectibles, marking the end of an era. With under 14,000 miles on the odometer and featuring an immaculate red-over-red interior, this Eldorado Convertible is as close as possible to traveling back in time to the peak of the 1970s.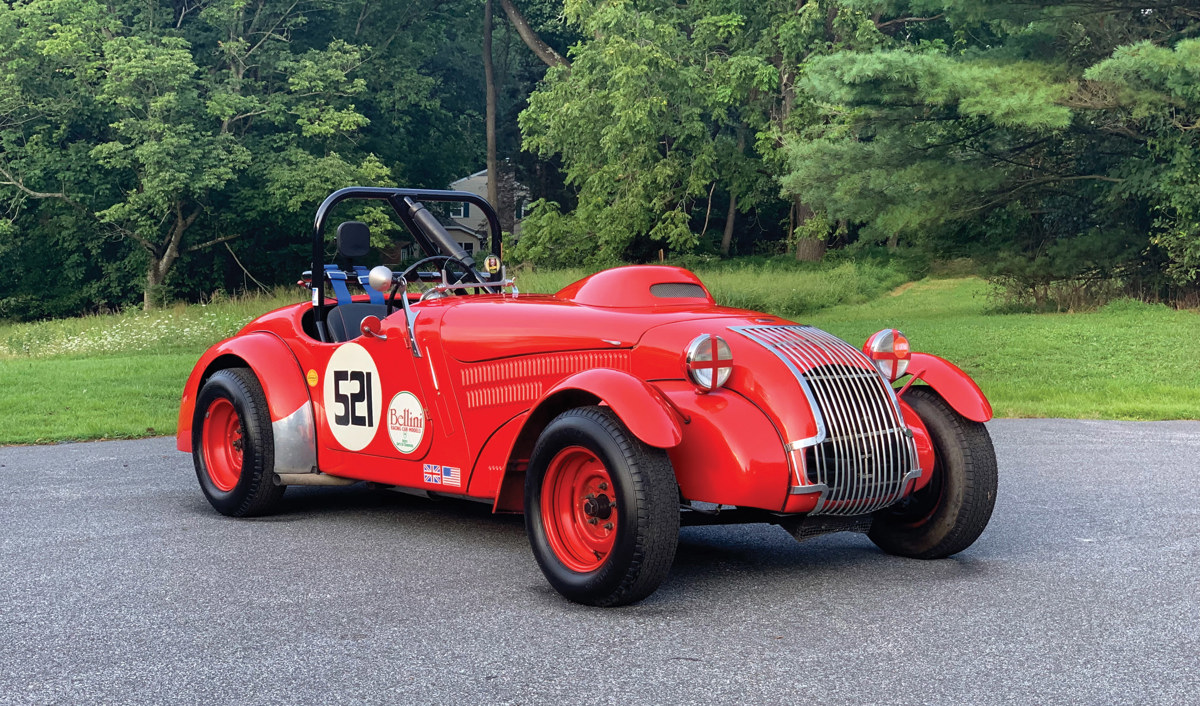 1948 Allard K1
Estimate: $40,000 - $50,000 USD |
Offered Without Reserve
As you might imagine, given that most of the 1940s was lost to wartime, the world of high-performance production cars mostly took a break during this decade. But at least one company bucked the trend: The Allard Motor Company was founded in southwest London in late 1945 or early 1946. Sources differ on the exact date Sydney Allard founded the company, but either way, it was not long after victory for the Allied forces was declared in Europe. Allard soon began producing exciting sports cars like this 1948 Allard K1. Like the hot rodders in America, Allard favored "flathead"-style V-8 engines (mostly made by Mercury), upgraded to produce even more performance (the Allard above comes equipped with an Intermeccanica Supercharger), riding on a lightweight British-built chassis. The combination delivered a power-to-weight ratio difficult to beat in any era or at any price point, making Allard sports cars an intriguing prospect for vintage race events to this day.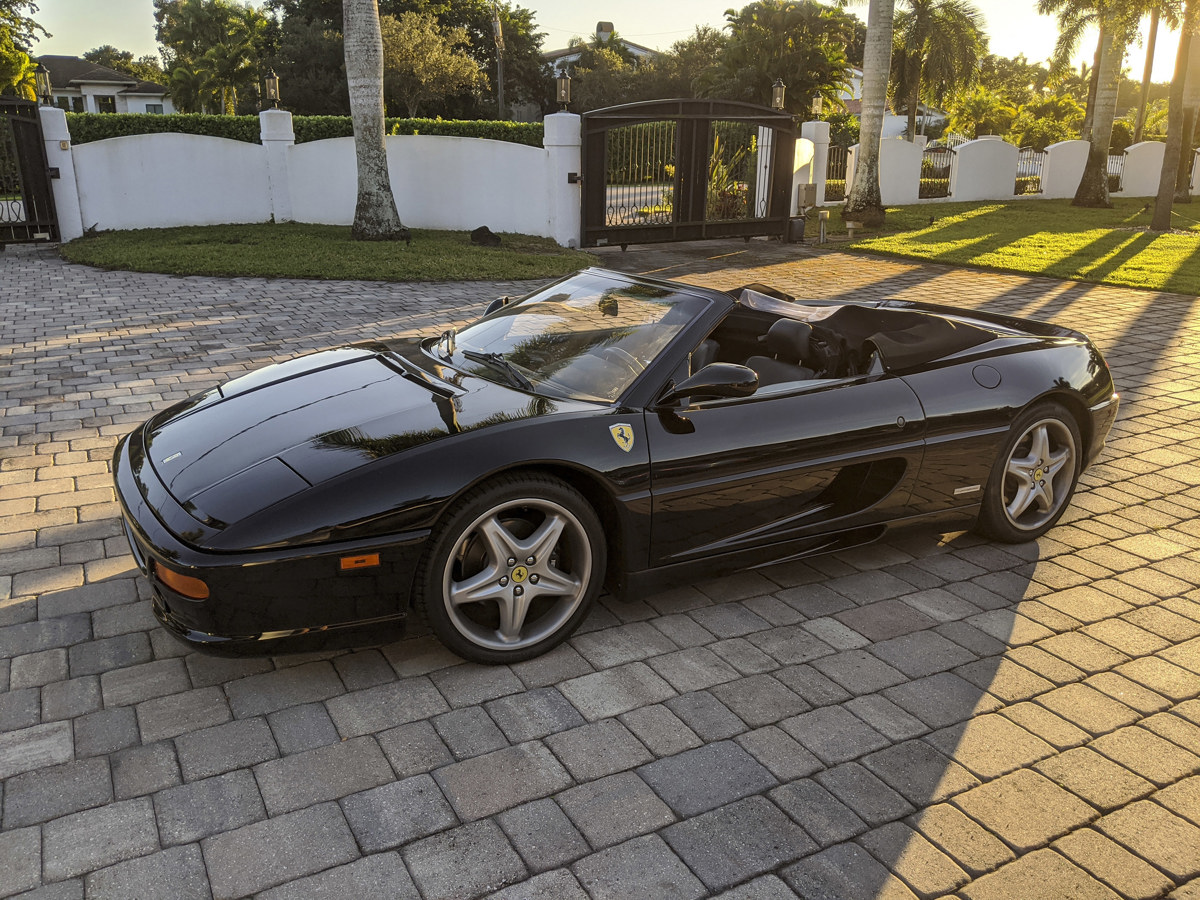 1997 Ferrari F355 Spider
Estimate: $45,000 - $55,000 USD
Some Ferrari supercars are garage-kept and exist mostly as stationary financial investments. Other owners wanted the full Ferrari experience, so they decided to drive them, braving stone chips, road debris, and sometimes even rain. Though the hairline scratches and pin-sized paint imperfections that come with regular use on public roads might mean this 1997 Ferrari F355 Spider wouldn't qualify for a concours d'elegance, for some buyers, the signs of regular use (and more importantly, recent maintenance) only make this example more attractive. To those who actually want to use their automobiles, this Ferrari offers a unique opportunity to not simply own the car of your dreams, but to drive it, too.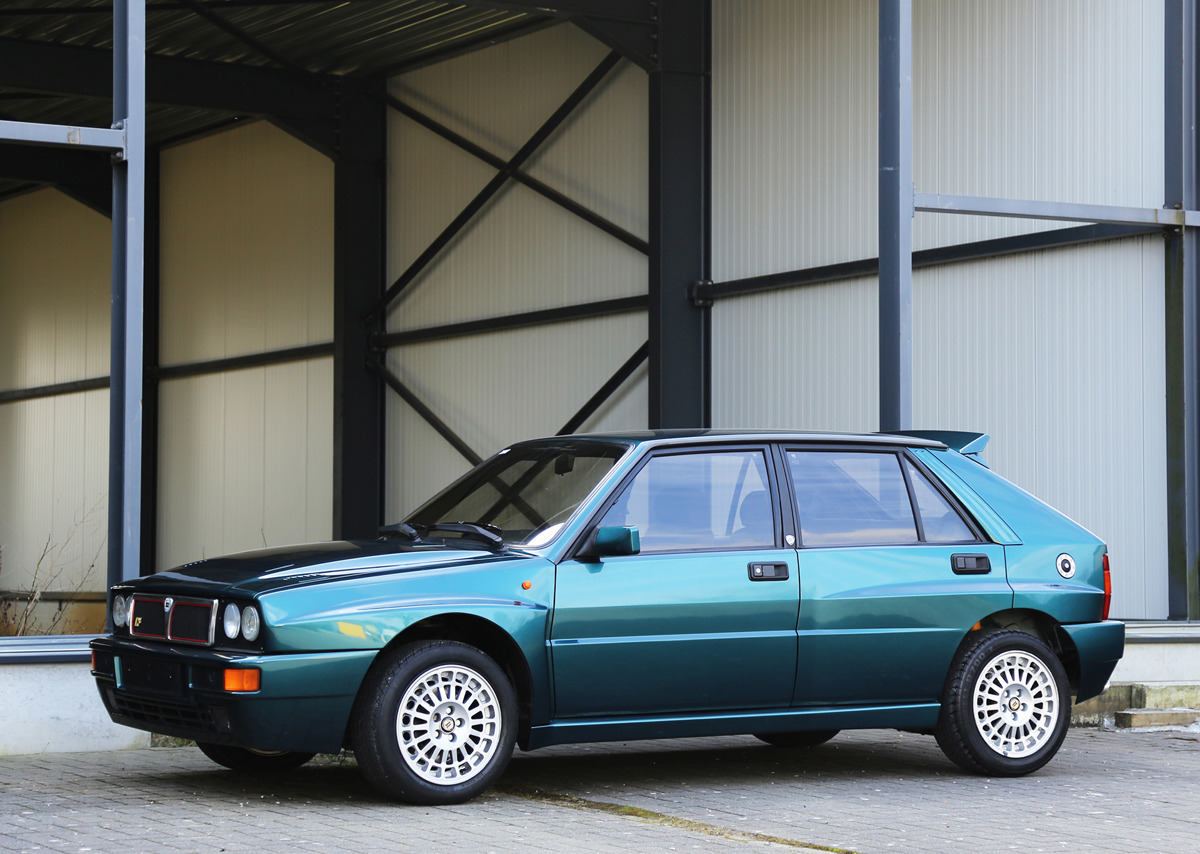 1992 Lancia Delta HF Integrale Evoluzione
Estimate: $70,000 - $90,000 USD
They say the grass always seems greener on the other side, and sometimes that's literally true. The Lancia Delta HF Integrale Evoluzione was not officially imported into the United States of America; rally enthusiasts in the USA watched the four-wheel-drive hatchback dominate the World Rally Championship in 1991, winning both the Drivers' and Constructors' awards that year. To compete in the WRC, Lancia agreed to build a number of Lancia Delta road cars. These homologation cars can have little in common with their competition siblings; Lancia was unique in the regard that their research into racing directly impacted the cars they built for consumers. A four-wheel steering system was developed by Lancia's engineers for the Integrale Evoluzione and was eventually abandoned—but the increased track remained. The Integrale Evoluzione's boxed wheel arches bulged out from Giorgetto Giugiaro's sharp styling. Delivered new in Italy, this Lancia currently resides in the USA, offering online bidders a chance to experience the legendary performance European enthusiasts have enjoyed for years.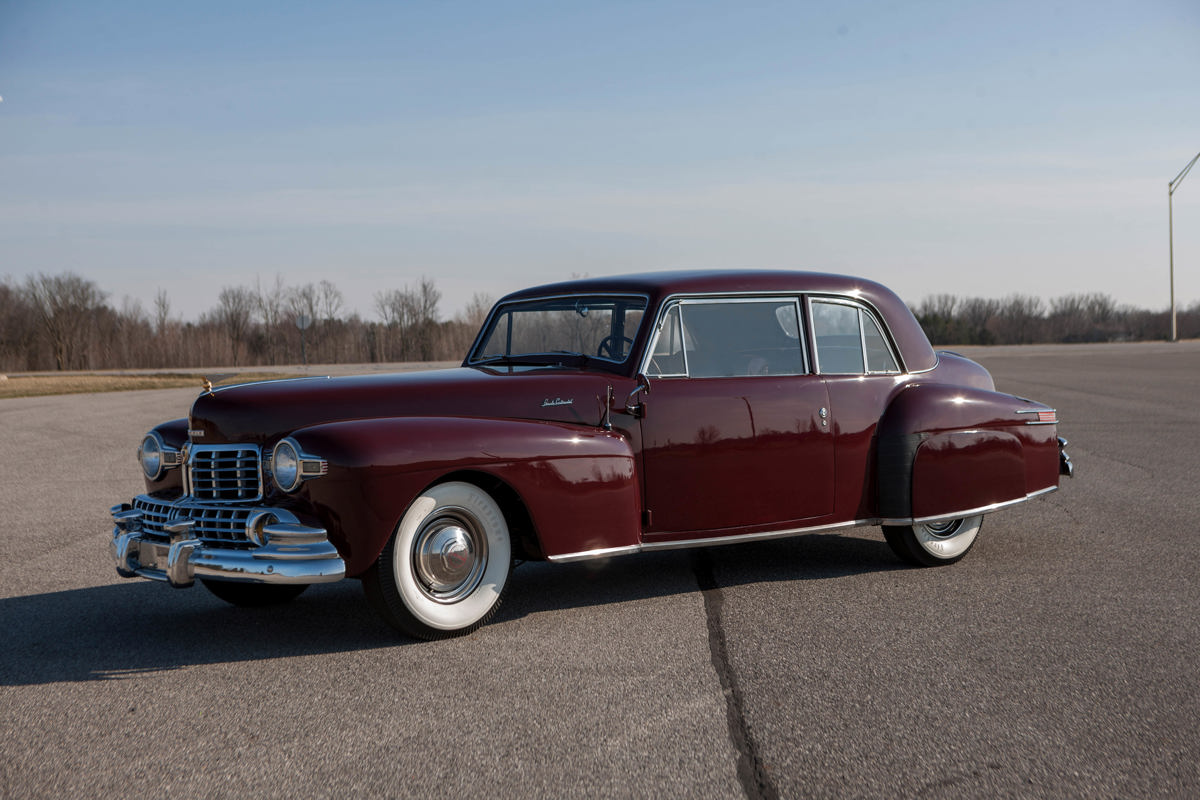 1946 Lincoln Continental Coupe
Estimate: $35,000 - $40,000 USD
Considered by many contemporary critics to be the first modern car, the Lincoln Continental caught the eye of none other than Frank Lloyd Wright upon encountering it for the first time at the 1939 Chicago Auto Show. The master architect ordered two Continental models from Lincoln: a convertible and a coupe. Wright even created his own custom body for the convertible and painted the car his signature Cherokee Red. Industrial designer Raymond Loewy also attempted a coachbuilt Continental. Critics agree: Neither attempt one-upped the original design by Bob Gregorie. This 1946 Lincoln Continental Coupe offered online has been recently restored and used sparingly ever since. The lovely maroon paint job shows great depth and is a shade more subtle than Wright's signature color. Powered by a twelve-cylinder engine, this Lincoln existed at the summit of American automobile production.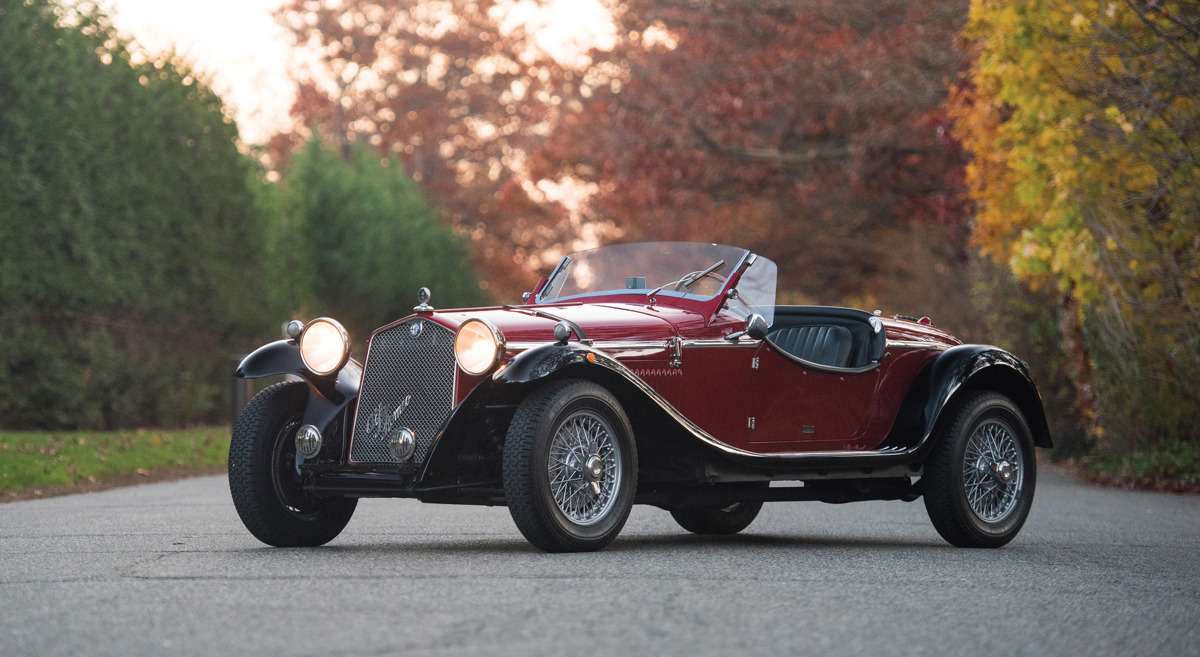 1968 Alfa Romeo Gran Sport Quttroruote by Zagato
Estimate: $90,000 - $120,000 USD
For those who see the classic shape of this 1968 Alfa Romeo Gran Sport Quattroruote, spot the genuine Zagato badge, and wonder why the estimate is so affordable, this car was built as a tribute to the legendary pre-war Alfa Romeo roadsters popular at the Mille Miglia. Retro-styled replicas were popularized in the mid-1960s after Brooks Stevens's Studebaker-based Excalibur debuted in 1963. But instead of a Studebaker platform, this Alfa Romeo rides on a Guilia chassis powered by a 1.6-liter twin-cam four-cylinder engine and was assembled at Zagato's Milanese atelier. Unlike the ever-present Excalibur, Zagato only completed 92 examples of the Gran Sport before production ceased. And unlike an original 1930s-era Alfa Romeo 6C Gran Sport, the price is approachable. Not merely a neo-classic, but a classic throughout.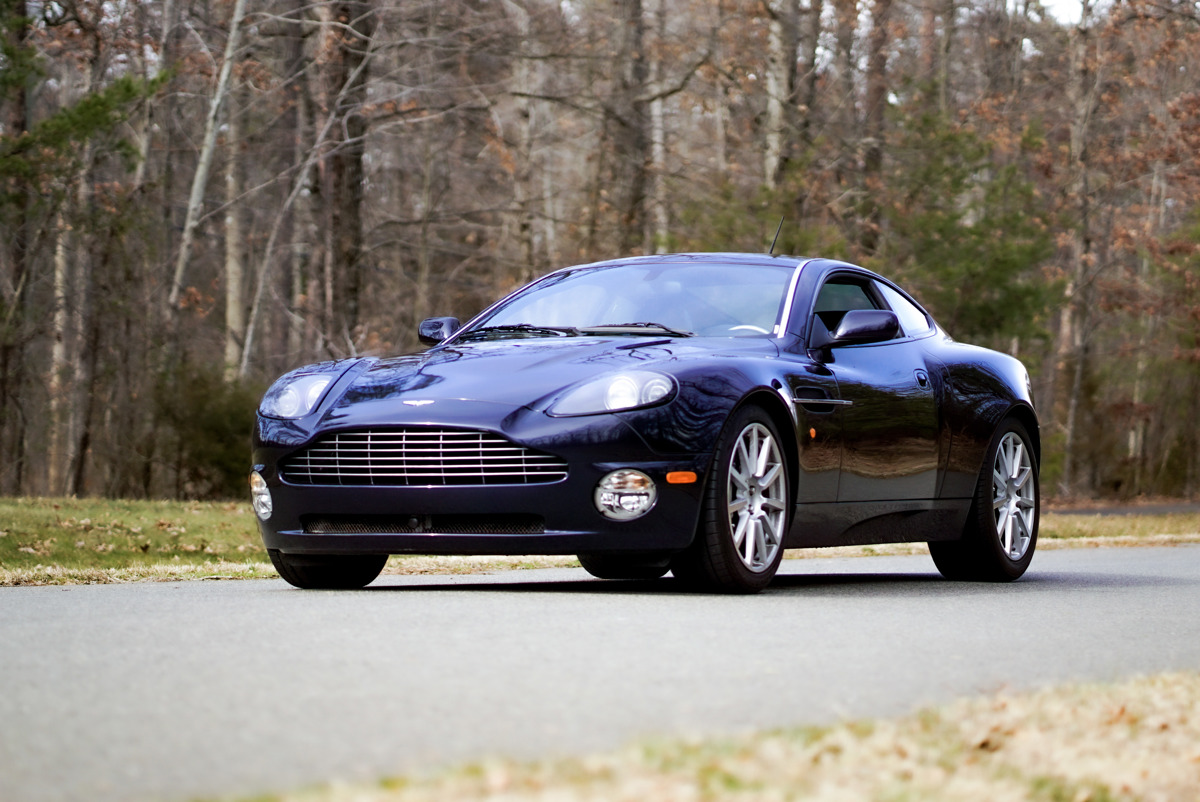 2006 Aston Martin Vanquish S
Estimate: $60,000 - $70,000 USD
Wearing elegantly muscular styling by British designer Ian Callum, the Aston Martin Vanquish S took the classic long-hood, short-tail proportions that made the brand world-famous. Callum's inspiration was a car that many consider to be the most beautiful car to ever wear an Aston Martin badge, the DB4-GT Zagato. Updated in 2004 with a redesigned nose and a correspondingly improved drag coefficient, Aston also began offering the ultimate upgrade to their flagship: the Aston Martin Vanquish S. The Vanquish already came packed with a mighty 5.9-liter V-12 engine, but the power increased impressively, from 460 horsepower to 520 horsepower, providing enough thrust to throttle the Vanquish S to a top speed of 200 miles per hour—sufficient to classify the Vanquish S as the fastest Aston Martin up to that point. Though Callum transferred his focus from Aston Martin to Jaguar soon after 2004, the Vanquish S clearly held a special place in the designer's portfolio—in 2019 Callum announced he was starting a firm to create a run of 25 upgraded Vanquish coupes in a similar business model to what Singer has done for modified Porsches. For those who haven't already secured one of the 25 examples to be built, this 2006 Aston Martin Vanquish S offers the same gorgeous design, riding on the same proven platform, at a fraction of the price.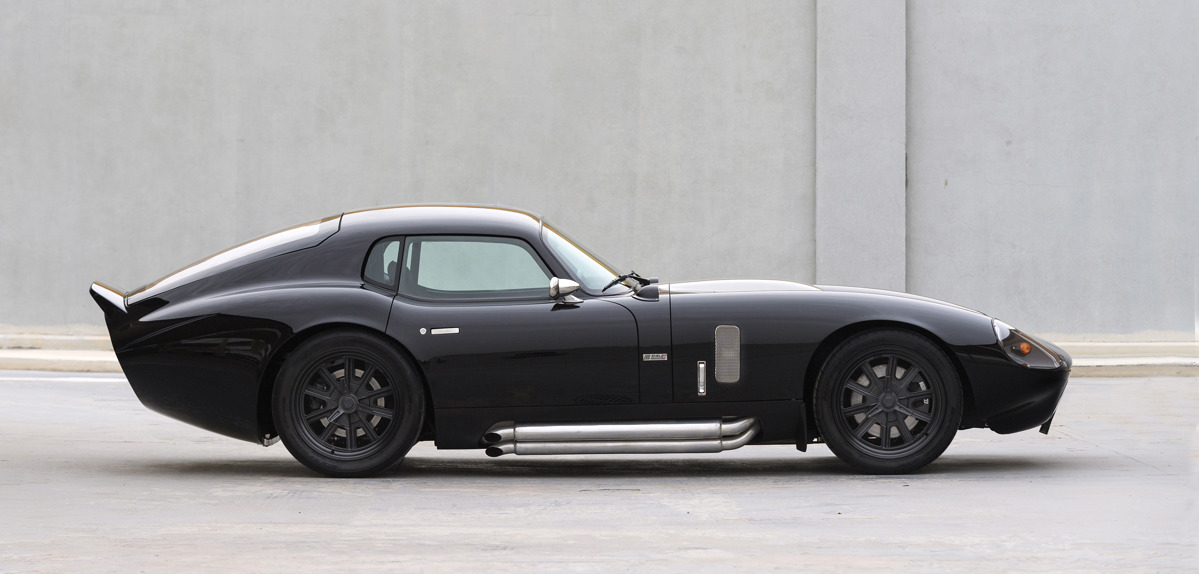 2013 Shelby Cobra Daytona Coupe
Estimate: $130,000 - $160,000 USD
Some cars are simply American icons—this Shelby's styling was initially ridiculed, but all laughter ceased when the Shelby Cobra Daytona Coupe beat Ferrari at the 12 Hours of Sebring endurance race. At speed, air circled over the top of the Daytona and hit the coupe's "Kammback"-shaped tail, pushing the rear of the car into the road and increasing cornering speeds. Shelby's victory over Ferrari made the company (and young designer Peter Brock) world-famous, sending prices for the six original Shelby Daytona coupes into the stratosphere. For those who want the sixties shape without spending seven figures, Shelby built a limited number of continuation cars starting in 2009. This 2013 Shelby Cobra Daytona Coupe is the perfect blend of modern and vintage, with a price tag that's an order of magnitude different from its sixties sibling.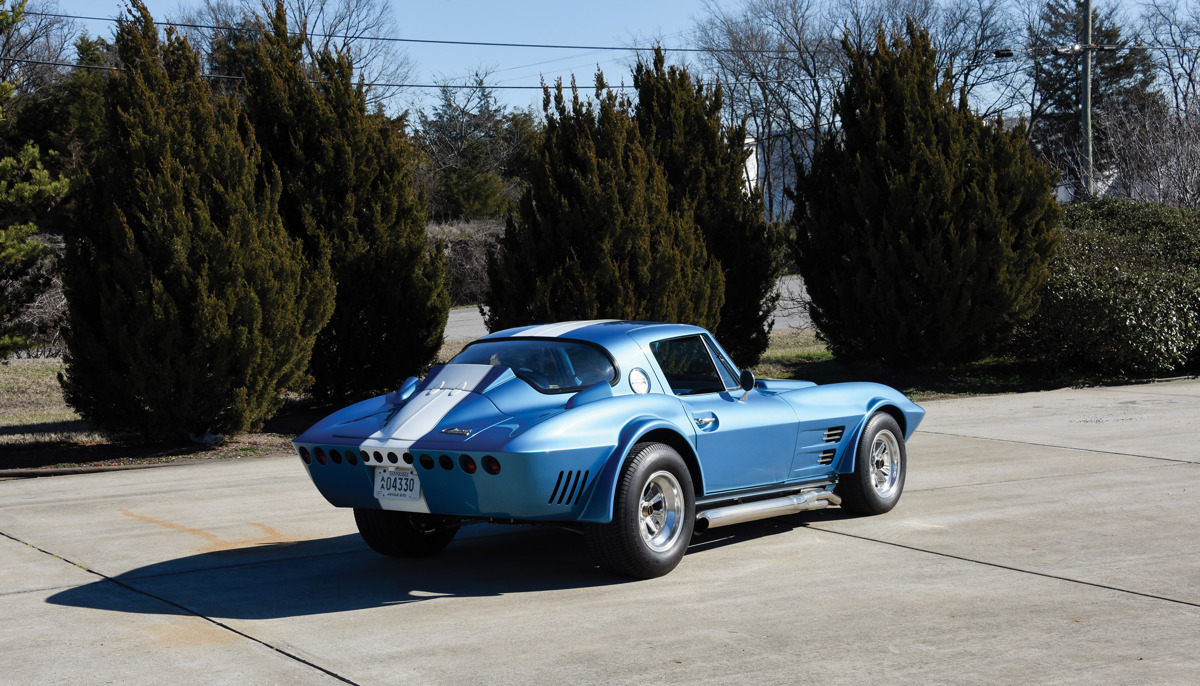 1965 Chevrolet Corvette Grand Sport Tribute
Estimate: $100,000 - $110,000 USD
After the production version of the "Sting Ray" Corvette finally debuted in 1963, a team of GM engineers led by Zora Arkus-Duntov set about upgrading their sports car for serious competition. The resulting race car, the Chevrolet Corvette Grand Sport, which debuted in 1963, was intended for Le Mans, though it never actually raced there. Like the Shelby listed above, the Corvette Grand Sport lot linked here is a fraction of the cost of an original. And like the continuation Daytona Coupe, this 1965 Grand Sport tribute provides all the thrills of an upgraded performance car without the eye-watering cost of entry and fear of financial ruin in case you accidentally crash it. Truly, a useable 1960s sports car.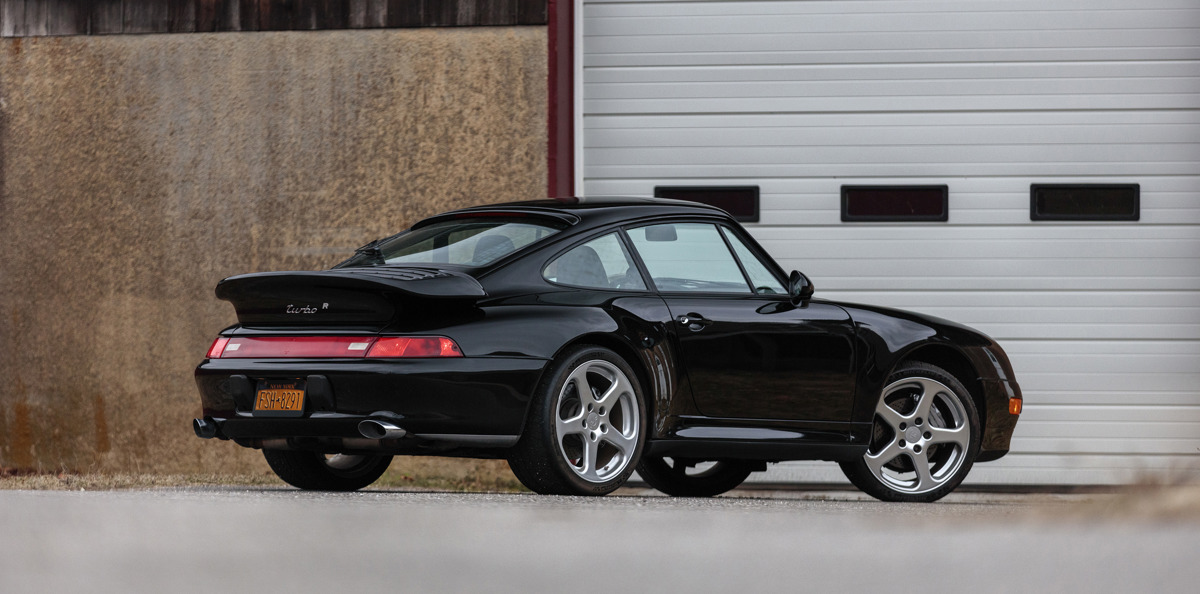 1997 Porsche RUF 911 Turbo R
Estimate: $150,000 - $200,000 USD
A more literal take on retro design with upgraded performance, this 1997 Porsche RUF Turbo R has a silhouette recognizable to anyone familiar with sports cars after 1964, but for those true aficionados, the RUF badge on the back meant this was no mere 911. This example was overhauled in 2014 and upgraded to RUF Turbo R-spec by RUF's Michigan-based US affiliate, Grand Sport LLC. With a well-documented conversion, including receipts totaling $85,000, this rare performance upgrade is now available to anyone without the need to wait the time necessary to convert a '90s 911 into this turbocharged monster.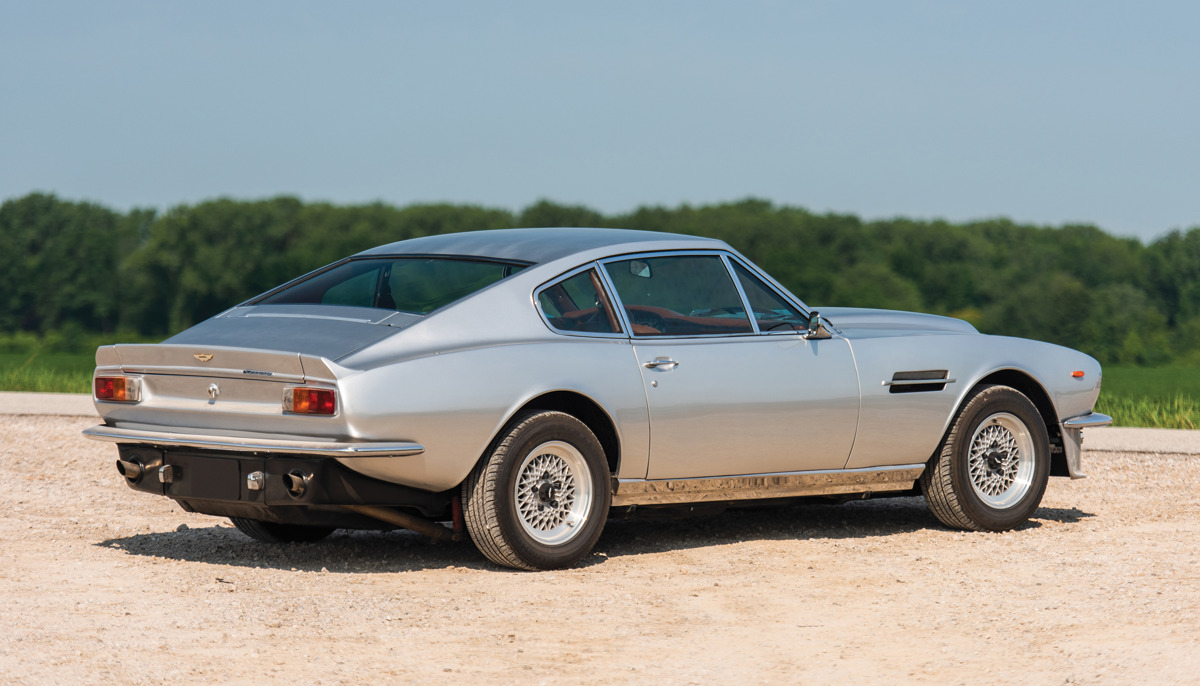 1977 Aston Martin V8 Vantage 'Bolt-On Fliptail'
Estimate: $150,000 - $200,000 USD |
Offered Without Reserve
The details on this 1977 Aston Martin V8 Vantage 'Bolt-On Fliptail,' available at RM Sotheby's Online Only: The Palm Beach Auction, make it not only a special piece of Aston history, but unique among V8 Vantages. As many Aston fans know, the first 16 V8 Vantages were prepared with a "bolt-on fliptail" spoiler attached to the trunk, making them incredibly desirable—but this example is even more special. As a reward for the investors who brought Aston back from bankruptcy in 1975, the first four V8 Vantages were prepped with Perspex-covered headlights, smaller 5-inch accessory lights, a larger front sway bar, and an open front air dam (later V8 Vantages are recognizable by their enclosed air dams). According to the serial number, this was the fourth V8 Vantage built. It is overwhelmingly rare to find a car you can credibly claim to have saved a company, but this early V8 Vantage proved a turning point. By the end of the decade, Aston Martin was in such good financial circumstances that the brand considered purchasing fellow British icon MG. This is an exceptional opportunity to bid on a brand-defining car.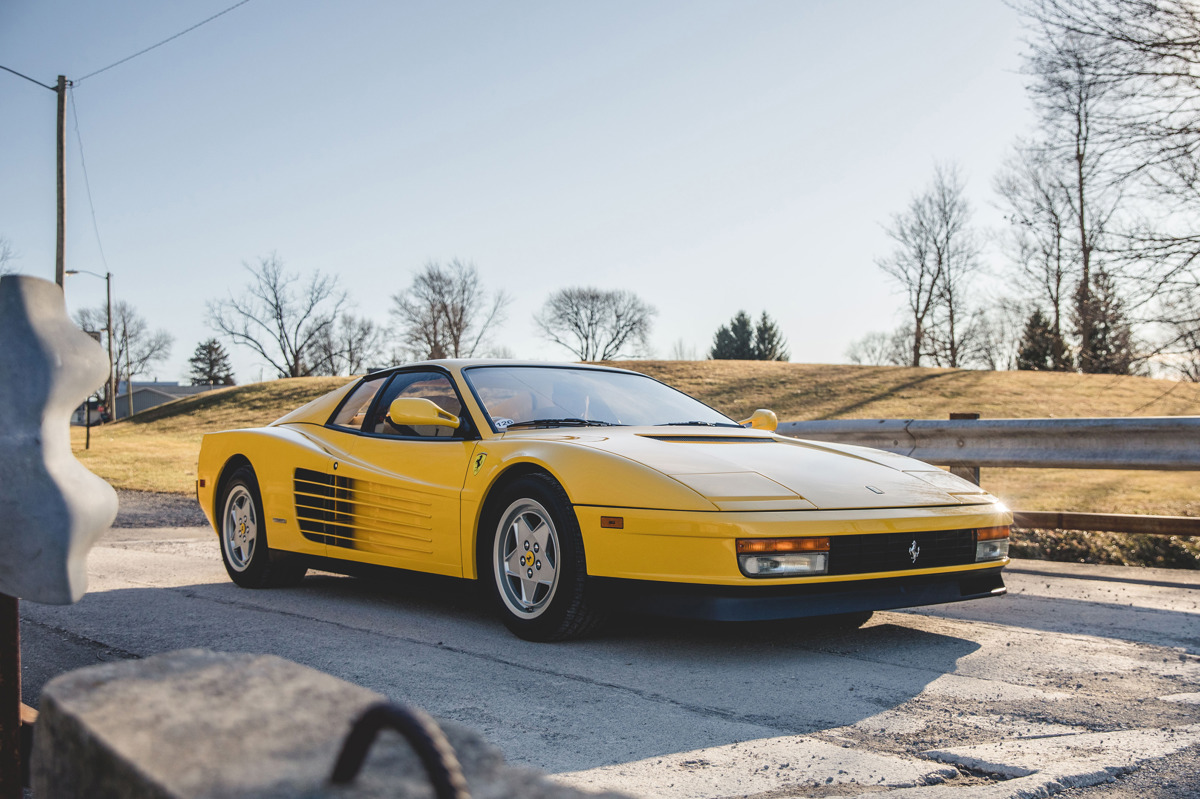 1989 Ferrari Testarossa
Estimate: $130,000 - $175,000 USD
The 1989 Ferrari Testarossa above bucks the typical Rosso Corso exterior in favor of a striking Giallo Fly over a tan leather interior. The Testarossa's 4.9-liter V-12 engine, which has recently received an engine-out service, pulls strong and proves that the performance cars of the 1980s are still very relevant today. Although they were the object of affection for many burgeoning auto aficionados, a relatively small number of US-market Testarossa supercars were delivered in 1989—only 261 in total. This example was bought new by an Air Force Brigadier General, Vernon R. Tate, giving some idea of the rank and status of the typical Testarossa customer at the time. Having had the opportunity to inspect the condition of this Ferrari personally, this author can attest that Brigadier General Tate took exceptional care of his Testarossa. One of over 250 cars included in RM's Online Only: The Palm Beach Auction, this particular Ferrari has already received plenty of attention and some early bids. Register today, and bid away!