Not to knock stock OEM configurations, but so often, the full potential of a vehicle is far from realized upon its debut. Henry Ford launched the Model T in 1908 without a pickup truck variant—unthinkable today, considering the massive popularity of Ford's F-150. Ford's home-run sequel, the Model A, was made even more legendary by post-war hot rodders. Whether coachbuilt and customized or simply top-of-the-line OEM, these following selections from RM Sotheby's Arizona 2021 auction are anything but standard. Even more enticing, all lots are offered without reserve: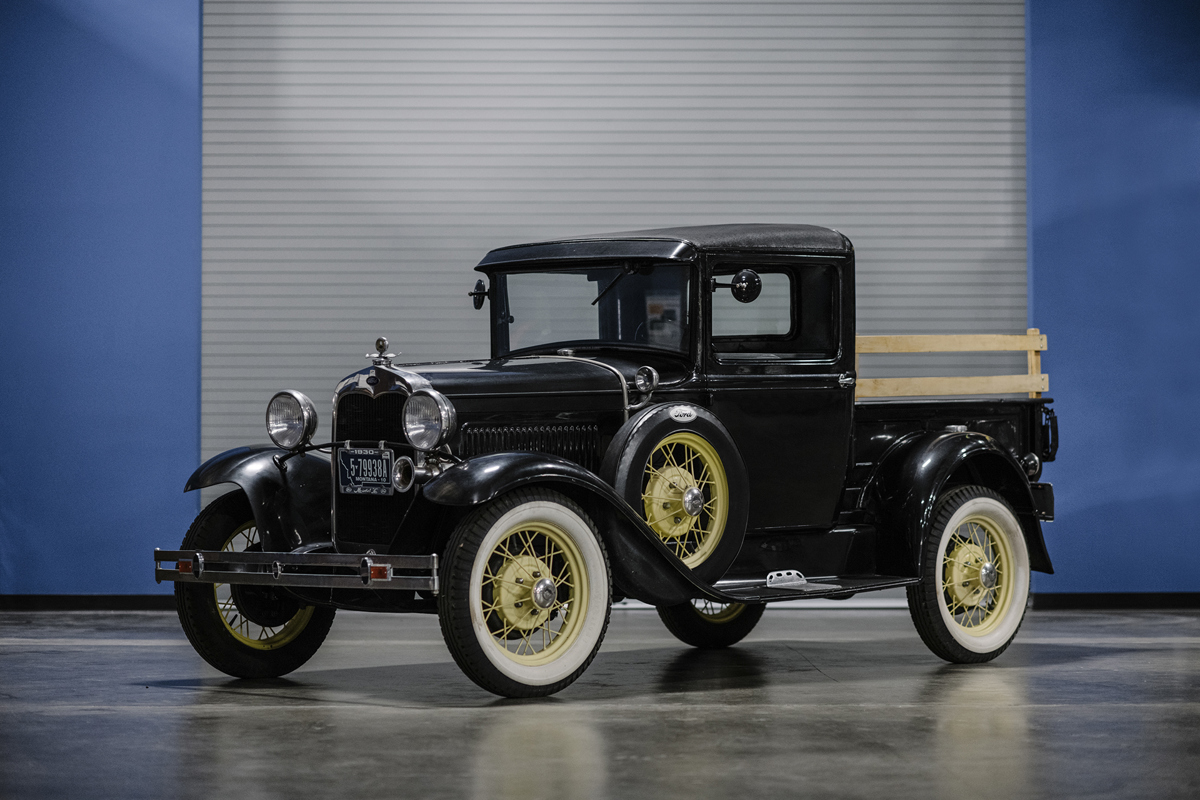 1930 Ford Model A Pickup
Estimate: $15,000 - $20,000 USD

 

|

 

Offered Without Reserve

 

Even before the launch of the Model T, Henry Ford knew intuitively that a work-related variant would prove successful, but considering the complexity involved with launching a revised, worm-gear-based transmission, the Model TT truck wasn't offered until 1917 and even then, only as a bare chassis. When Ford's follow-up Model A was released in 1927, company engineers were able to offer a light-duty pickup variant in a fraction of the time. This attractive example from 1930 remains appealingly practical to this day.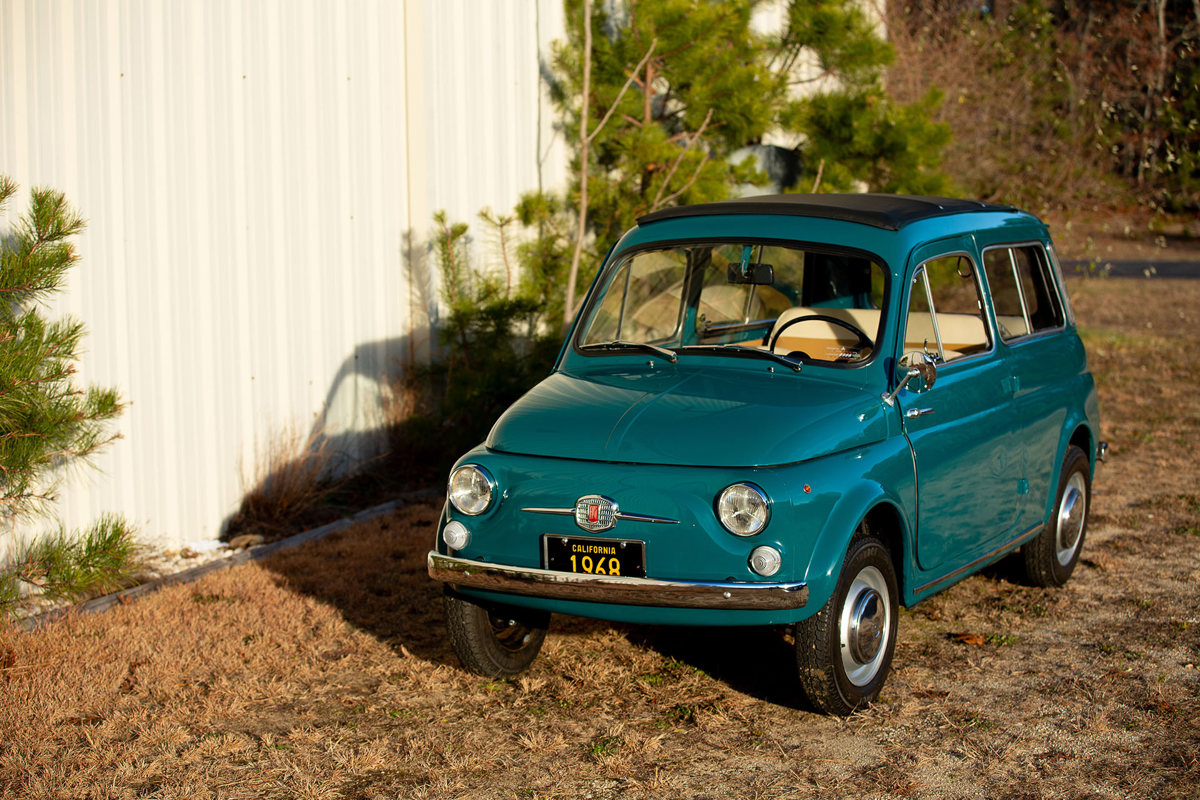 1968 Fiat 500 Giardiniera
Estimate: $10,000 - $15,000 USD

 

|

 

Offered Without Reserve

 

Another work-oriented variant of an endlessly popular car, the "Giardiniera" version of Italy's favorite people's car was intended, as its name implies, to handle in-town trips with ease. With a generous, side-hinged rear tailgate that makes loading easy, and an expansive greenhouse featuring a full-length sunroof, this Fiat could potentially fit a few pint-sized fruit trees in its cargo bay. And yet, with vintage Fiat 500 models being such a rare sight on American shores, the next owner might want to garage this "Giardiniera" instead.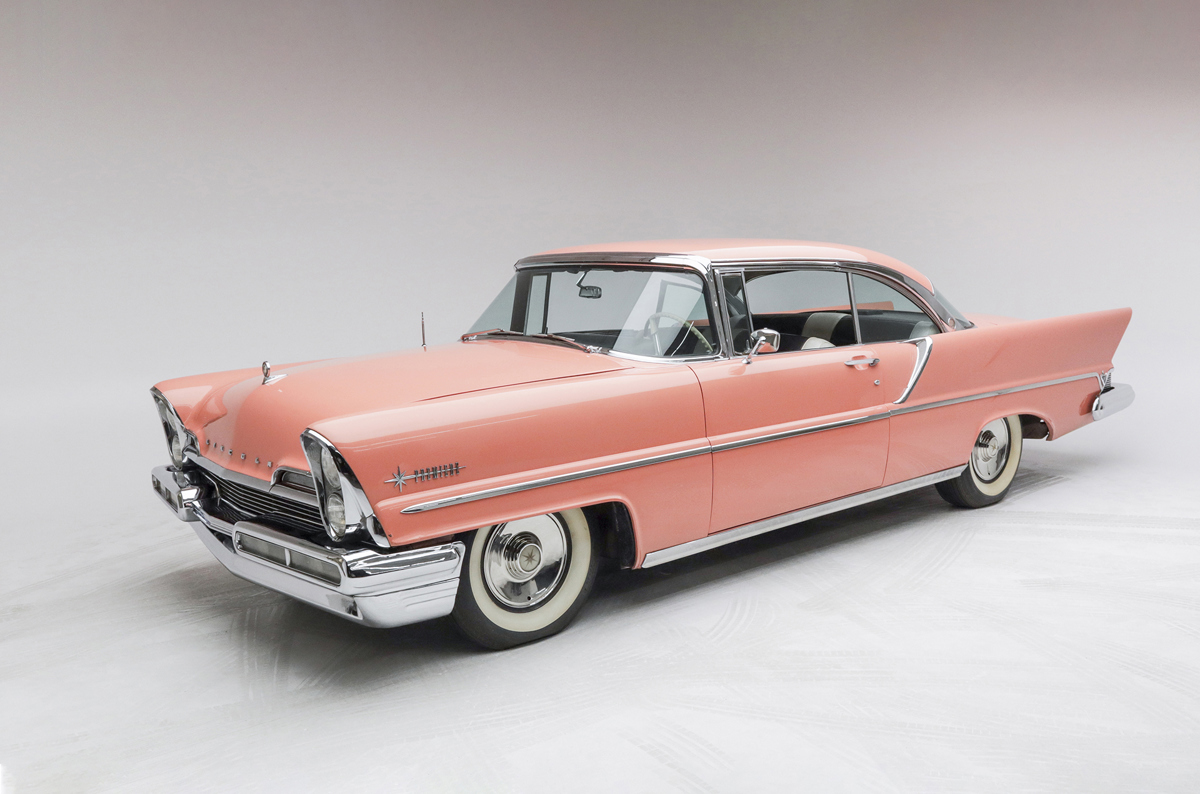 1957 Lincoln Premiere Coupe
Estimate: $40,000 - $50,000 USD

 

|

 

Offered Without Reserve

 

Sometimes, a color itself can present a modification. The Bermuda Coral shade on this top-of-the-line Lincoln Premiere was very similar to the signature shade of Hollywood starlet Jayne Mansfield. A bombshell rivaling Marilyn Monroe in her heyday, Mansfield famously owned a house on Sunset Blvd. known as the "Pink Palace." Reportedly in recognition of her pink preferences, studio heads at 20th Century Studios (Fox) ordered this Lincoln Premiere as one of three top-of-the-line vehicles offered to Mansfield as a gift, which she accepted. The only modification Mansfield made was the in-period addition of an aftermarket A/C unit. Superstars don't sweat, after all.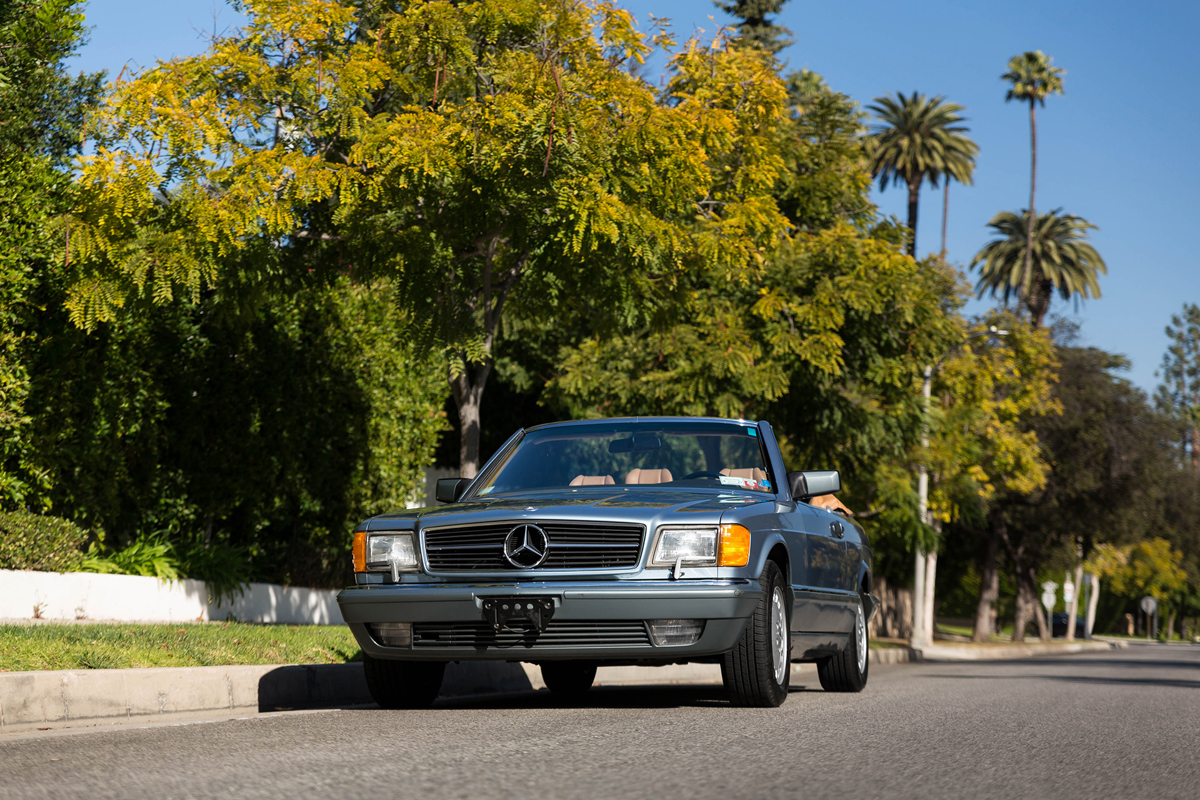 1986 Mercedes-Benz 560 SEC Convertible by Straman
Estimate: $40,000 - $50,000 USD

 

|

 

Offered Without Reserve

 

A much more significant modification from new, this Straman-built 560 SEC Convertible is a variant Mercedes-Benz never offered from new. Based in Costa Mesa, California, Richard Straman's coachwork company became celebrated as one of a handful of enthusiasts keeping the convertible variant alive. The complex conversion involved far more than a simple top chop; Straman's craftsman strengthened this SEC's chassis to the tune of approximately $115,000.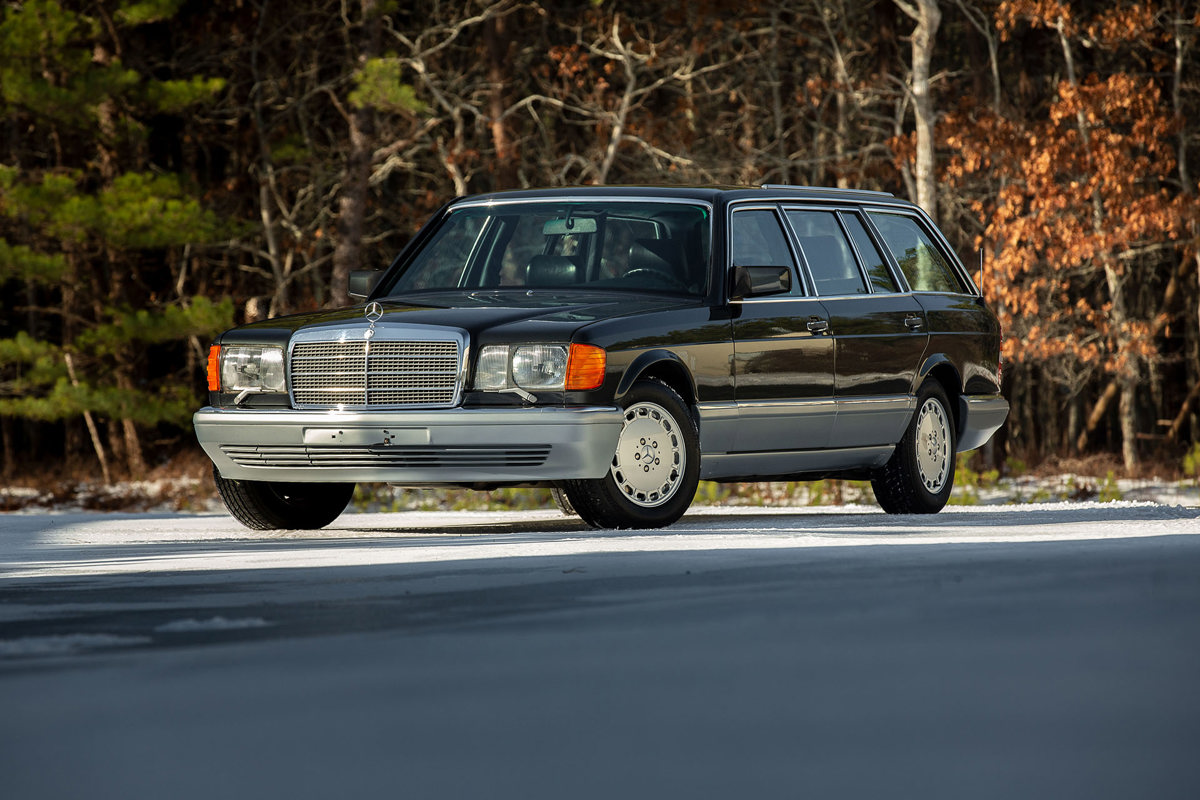 1990 Mercedes-Benz 560 TEL Estate by Caro
Estimate: $30,000 - $40,000 USD

 

|

 

Offered Without Reserve

 

Another top-of-the-line variant not offered from-new by Mercedes-Benz, this 560 TEL Estate was custom-built by German coachbuilder Caro International, GmBH. Still in operation today, this talented firm executed such an elegant extension of Mercedes' stately W124 shape that the finished product almost appears OEM. Lengthening the roofline on the 560 Sedan required a fair amount of fabrication, including all-new glass for the rear windows. An extraordinary estate.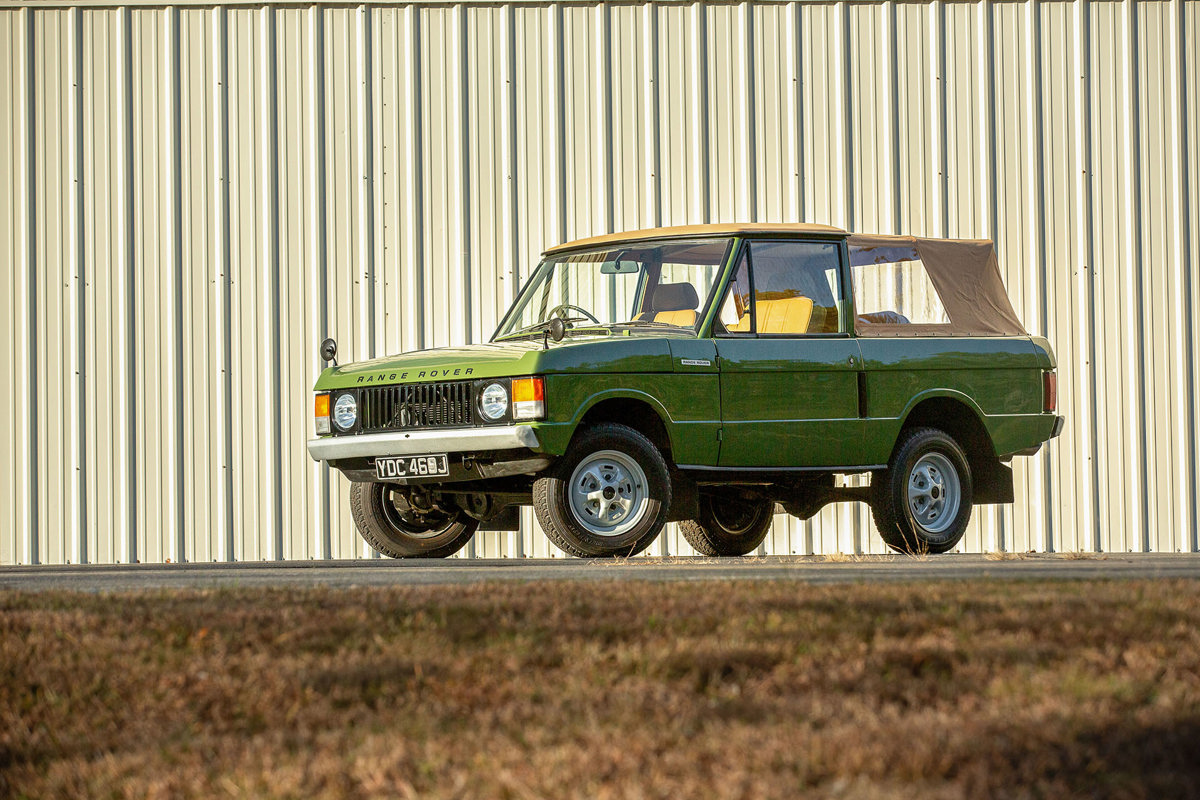 1971 Range Rover Suffix A Convertible by SVC
Estimate: $40,000 - $50,000 USD

 

|

 

Offered Without Reserve

 

The third in our trio of against-the-grain variants, this Suffix A-series Range Rover was transformed into a safari-ready convertible by U.K.-based Special Vehicle Conversions, Ltd., likely soon after its initial delivery in the early 1970s. Like the German-made coachbuilt examples we covered earlier, SVC strengthened the chassis of their chop-top conversion, adding both a B-pillar crossbeam and a rigid panel above the front occupants. More evocative than an Evoque Convertible.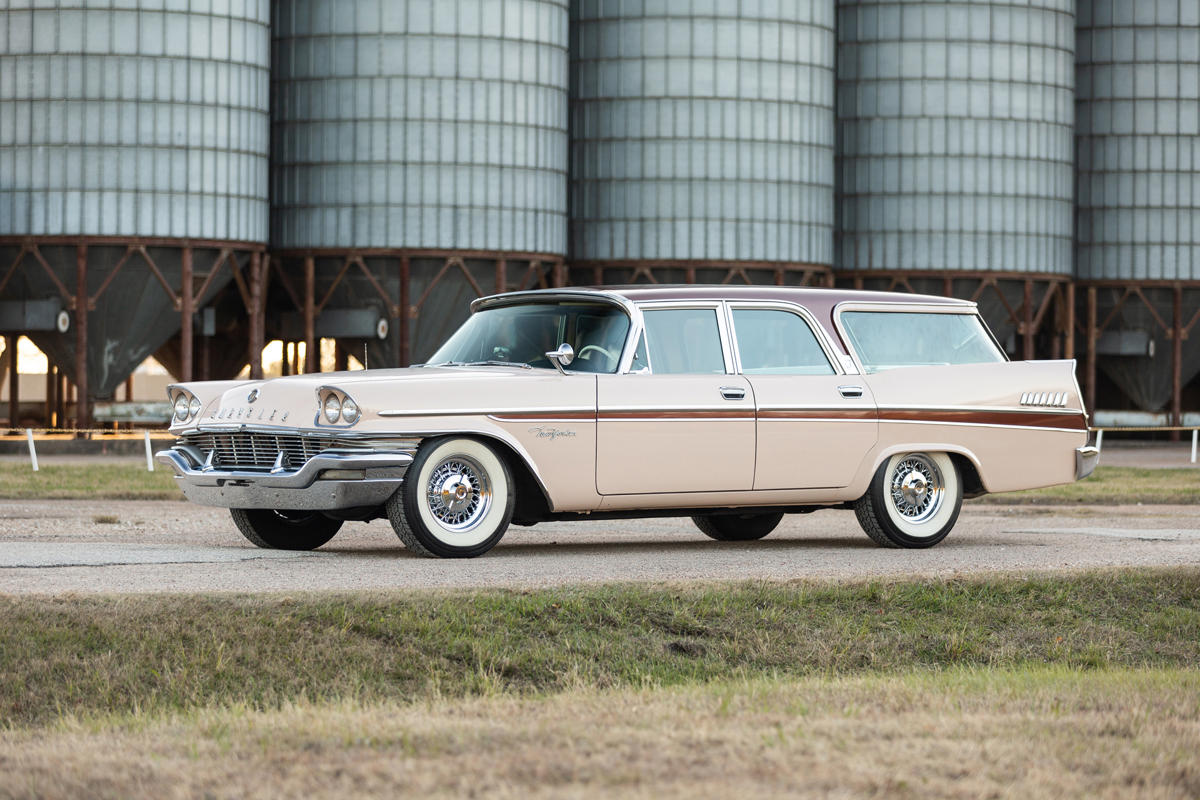 1957 Chrysler New Yorker Town and Country Station Wagon
Estimate: $70,000 - $90,000 USD

 

|

 

Offered Without Reserve

 

"Pristine" is a decent descriptor for this time capsule Town and Country Station Wagon by Chrysler, right down to the matching, period-correct picnic set. Few New Yorkers were ordered as Station Wagons; fewer still survived the regular use and abuse associated with family cars. This example may sport an older restoration, but it clearly was well-kept. As RM Sotheby's Specialist David Swig summarizes, "It's a well-restored American land yacht with room for the whole family—and it's a Hemi!"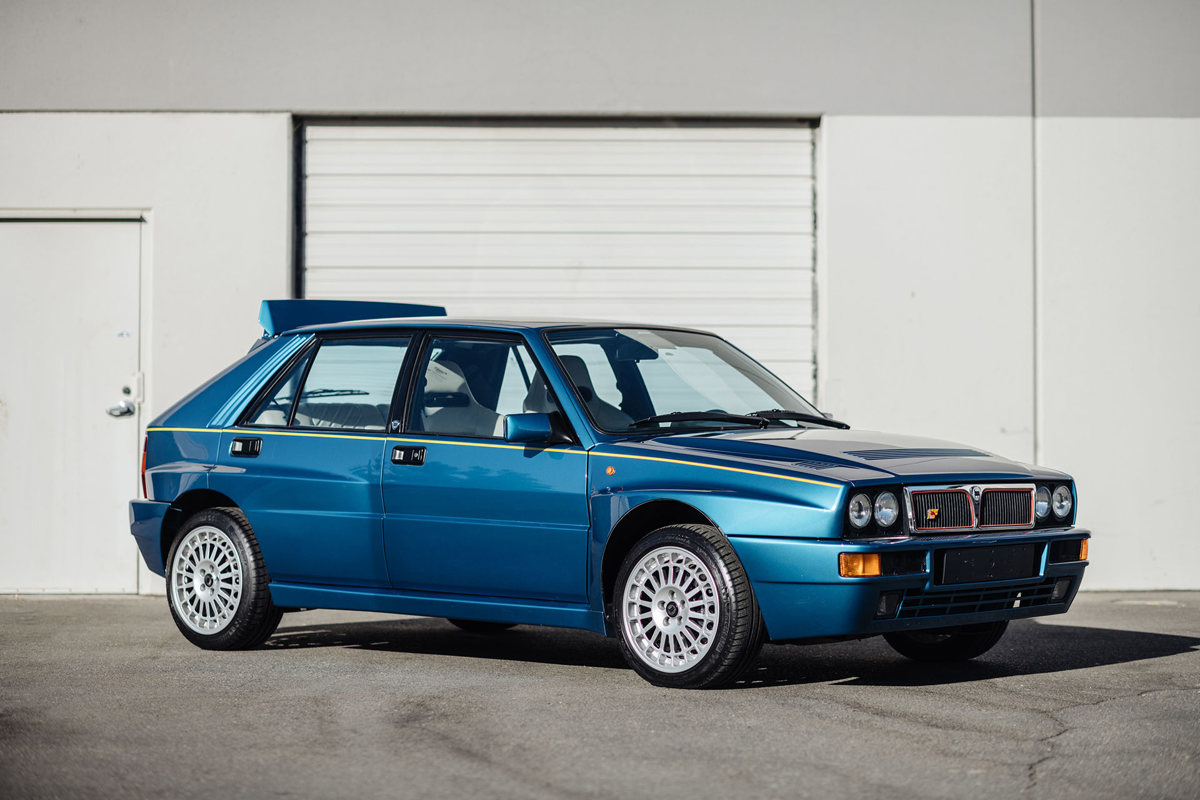 1995 Lancia Delta HF Integrale Evoluzione II 'Blue Lagos'
Estimate: $90,000 - $110,000 USD

 

|

 

Offered Without Reserve

 

We have featured this exceptional 'Blue Lagos' Lancia in our wrap-up of all the sports cars in the Homologation Collection, but its intriguing combination of a thrilling, turbocharged powerplant with sixteen valves, five-speed manual transmission, and four-wheel-drive makes it well-deserving of a second mention. With a well-kept Crème leather interior and under 39,000 indicated kilometers, this limited-edition Lancia is worth a look.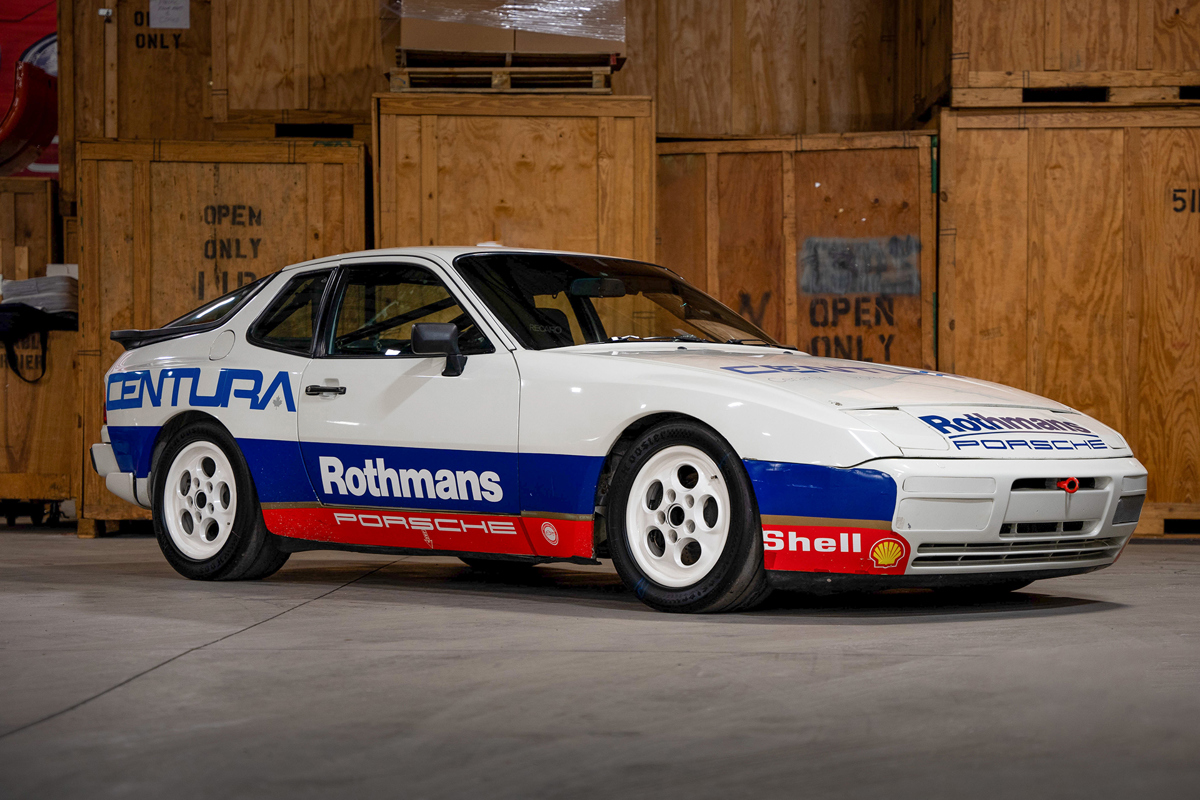 1988 Porsche 944 Turbo Cup
Estimate: $60,000 - $80,000 USD

 

|

 

Offered Without Reserve

 

Our cover car, this turbocharged Porsche comes wearing Rothmans livery. More than a mere paint scheme, this example was raced in-period during the 944 Turbo Cup Series, with privateers in countries worldwide racing factory-supplied bodies-in-white. This competition-grade example was hand-built in Porsche's Weissach factory from a Sunroof-delete coupe and was one of two campaigned by Heimrath-Porsche in the Canadian version of the series. As RM Sotheby's Specialist David Swig, a veteran vintage racer, attests, "Something about a single-make race series is always exciting. This example would be a great way to introduce yourself to vintage racing."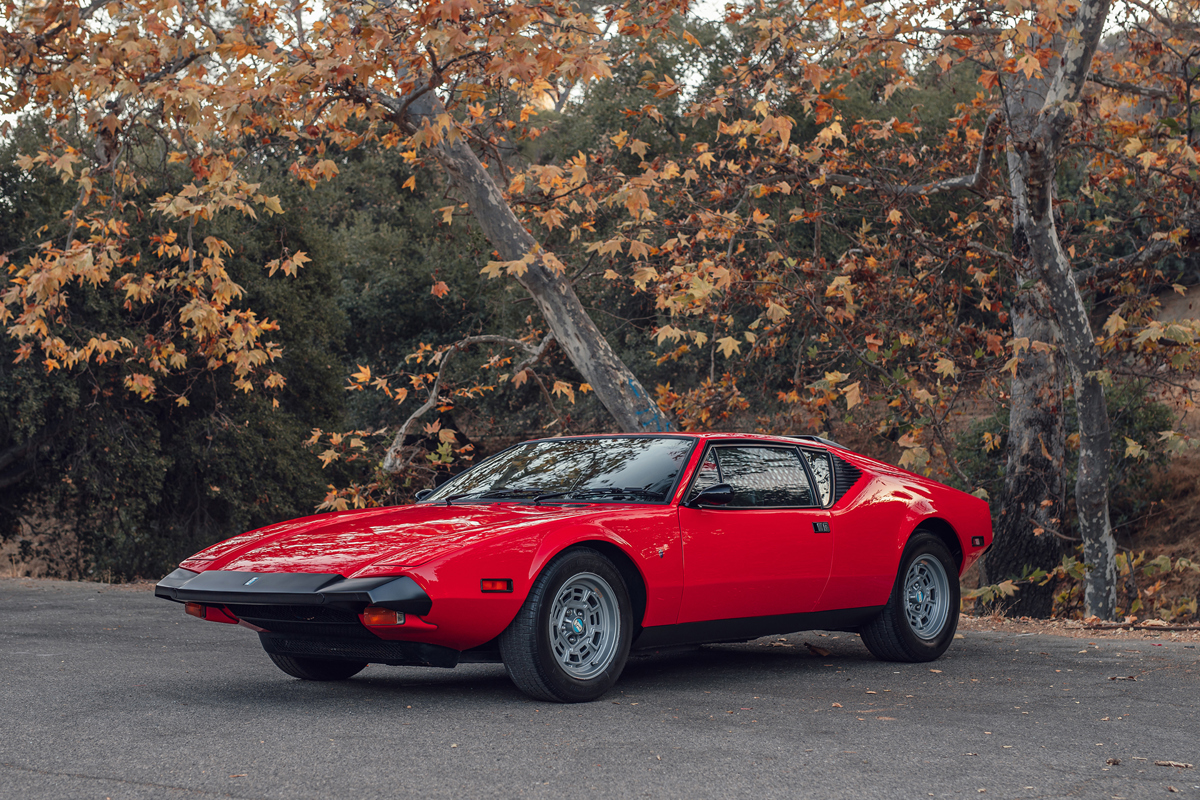 1971 DeTomaso Pantera
Estimate: $70,000 - $90,000 USD

 

|

 

Offered Without Reserve

 

Uncommon considering its intercontinental origins, the Pantera was a product of an Argentinian businessman, powered by a venerated American V-8 engine, assembled in Italy, and distributed through Ford dealerships nationwide. Delivered in the first year of production for the Pantera, this example features factory air conditioning and is presented wearing the exact same shade of Red in which it was first delivered to Hollywood Lincoln-Mercury in Hollywood, Florida.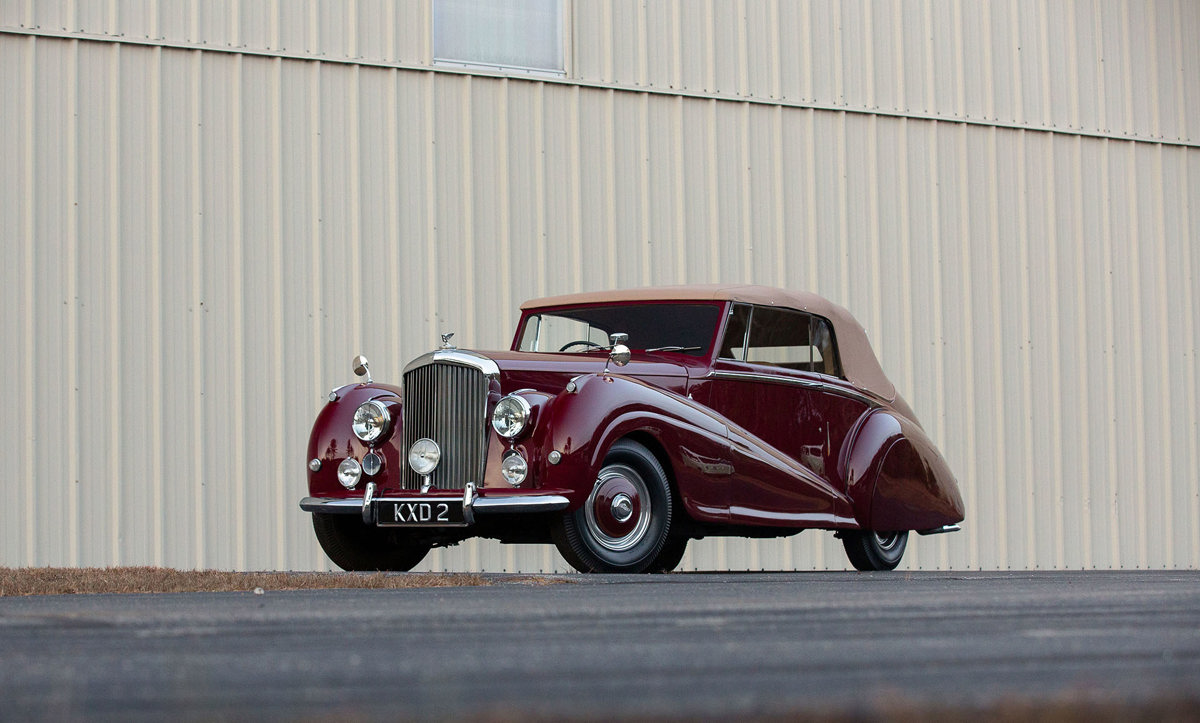 1952 Bentley Mark VI Drophead Coupe by Park Ward
Estimate: $125,000 - $150,000 USD

 

|

 

Offered Without Reserve

 

The streamlined fender skirts often seen on North London-based Park Ward's signature coachwork posed an elegant counterpoint to rival firms. Rather than adding additional chrome details, the flowing body styles produced by Park Ward's craftspeople stood as decoration in and of themselves. This aerodynamic Drophead Coupe is made even more desirable due to its rarity: This example is believed to be one of a mere 57 built.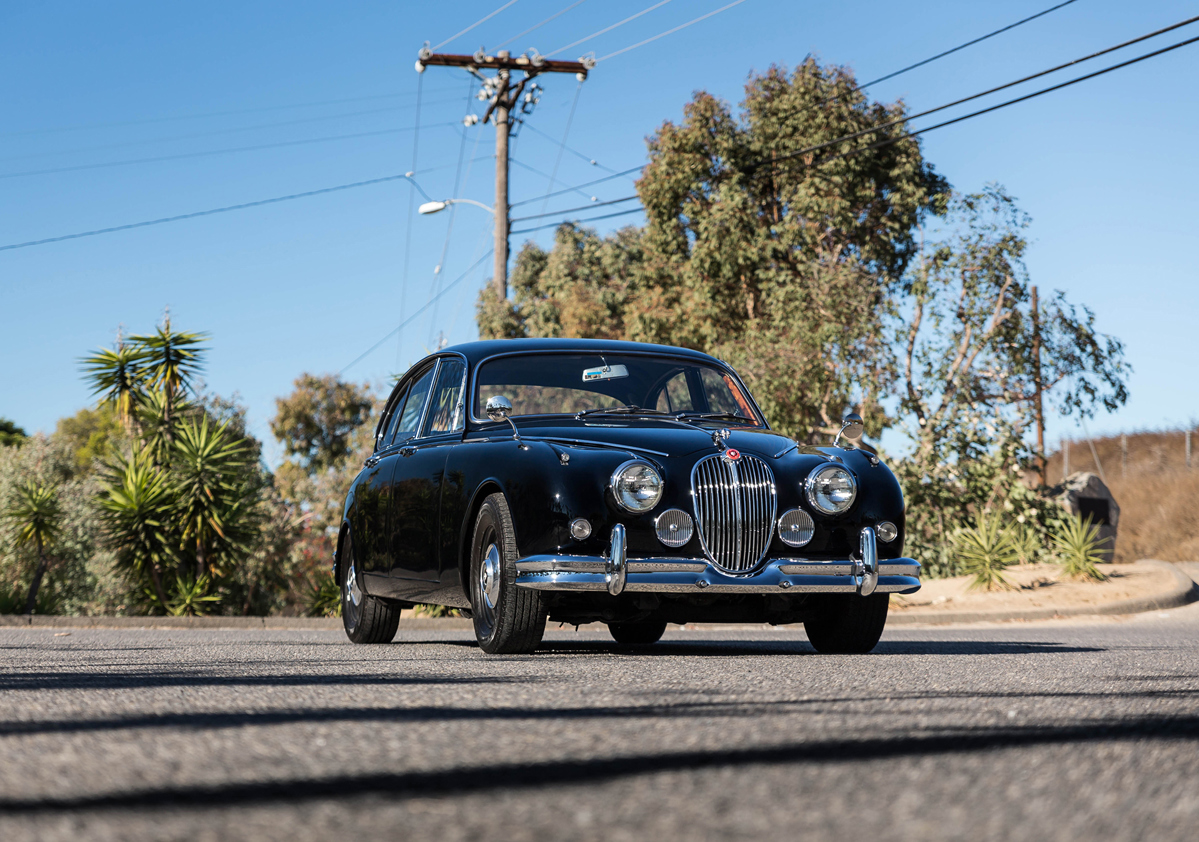 1967 Jaguar Mark II 3.4
Estimate: $35,000 - $55,000 USD

 

|

 

Offered Without Reserve

 

At the other end of the value spectrum, the flowing lines on this second-series 1967 Jaguar sedan are no less lovely than the Bentley shown above. A well-preserved example featuring many period accessories, this 3.4L, six-cylinder saloon is being offered to the public for the first time after a life of single-family ownership. This garage-kept example has benefitted from a recent mechanical service and is ready for its second chapter to start.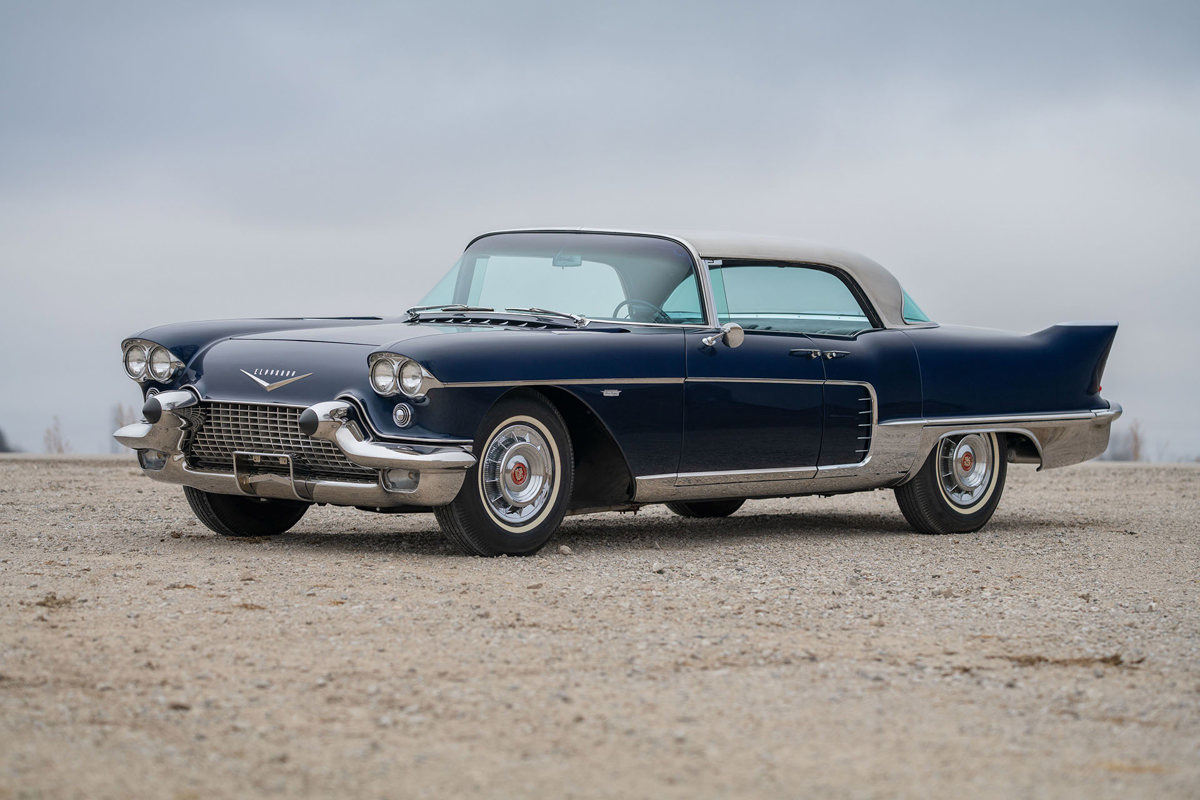 1957 Cadillac Eldorado Brougham
Estimate: $80,000 - $120,000 USD

 

|

 

Offered Without Reserve

 

Perhaps the definition of "flagship," this top-of-the-line Cadillac was the recipient of nearly every futuristic technology offered by General Motors in the 1950s. A glass-smooth, four-speed Hydra-Matic automatic transmission; dual-four-barrel carburetors on a giant 365 cu. in. V-8, and for the ultimate nod to the oft-fantasized-about flying cars, an air-ride suspension. A time when the brand truly was the "Standard of the World," this halo car Cadillac is arguably even more desirable today.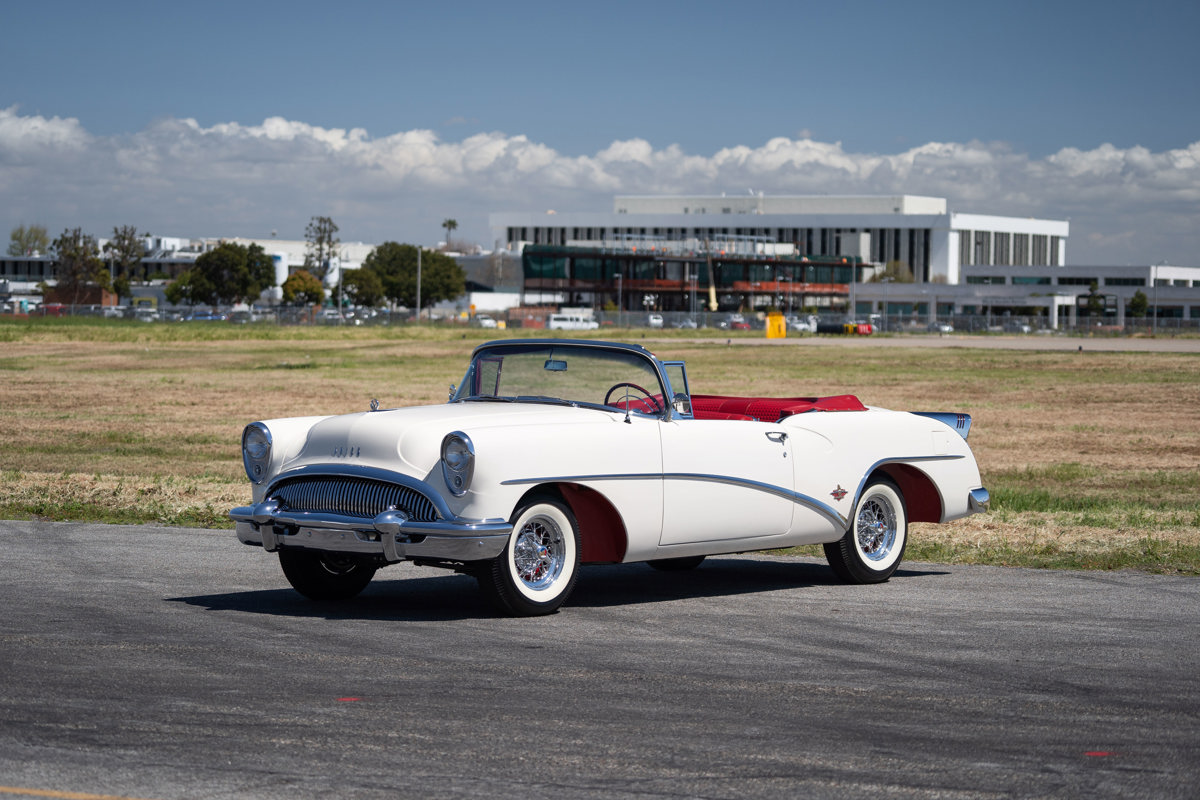 1954 Buick Skylark Convertible
Estimate: $100,000 - $120,000 USD

 

|

 

Offered Without Reserve

 

More proof that General Motors was on top of their technology game in the mid-1950s, this open-top Buick Skylark Convertible was also formerly featured on the blog in our summary of All-American cars heading to the Arizona auction next week. One of three "Dream Cars" dating back to the trio of concept cars sent around the country as part of GM's Motorama that year, the Buick Skylark has stood the test of time, representing an enduring example of Harley Earl design.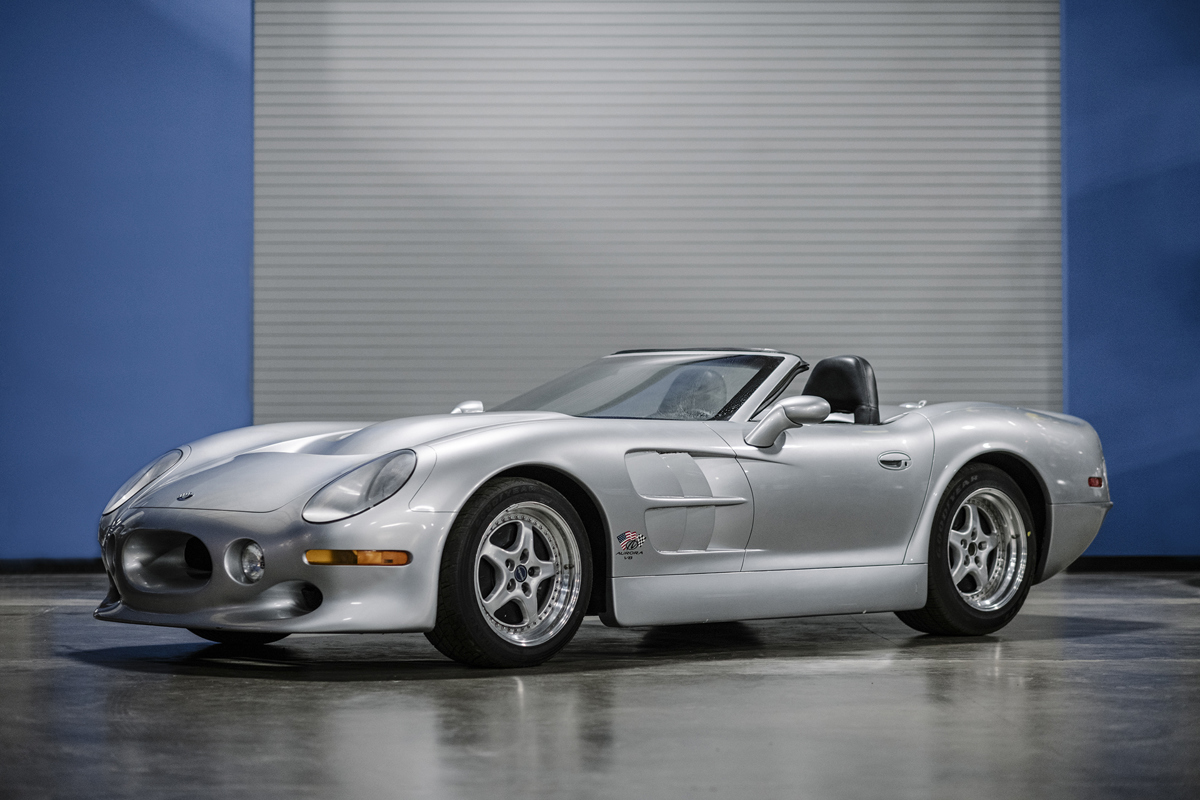 Shelby Series 1 Prototype Design Model
Estimate: $30,000 - $50,000 USD

 

|

 

Offered Without Reserve

 

Speaking of design, the final example on our list of unusual vehicle formats is not an automobile as much as it is proof of what a future car may become. The future car in question was to be the final product of an American genius and entrepreneurial icon, Carroll Shelby. In his final few recorded interviews, Shelby reserved a hint of cautious optimism about his Series 1 sports car. This clay model shows the strength of Shelby's design language; the Series 1 was the first car Shelby had the freedom to design from a clean sheet of paper. Sadly, Shelby passed away before the Series 1 could spawn a sequel, making this prototype design model an exceptionally rare work of art. Every form, indeed.