Though the impeccable collection in Elkhart has garnered a reputation for offering an impressive roster of coachbuilt Italian examples, RM Sotheby's auction next month is a prime place to find values on fine vehicles at nearly any price point. Here are some highlights, all available under six figures, all offered without reserve: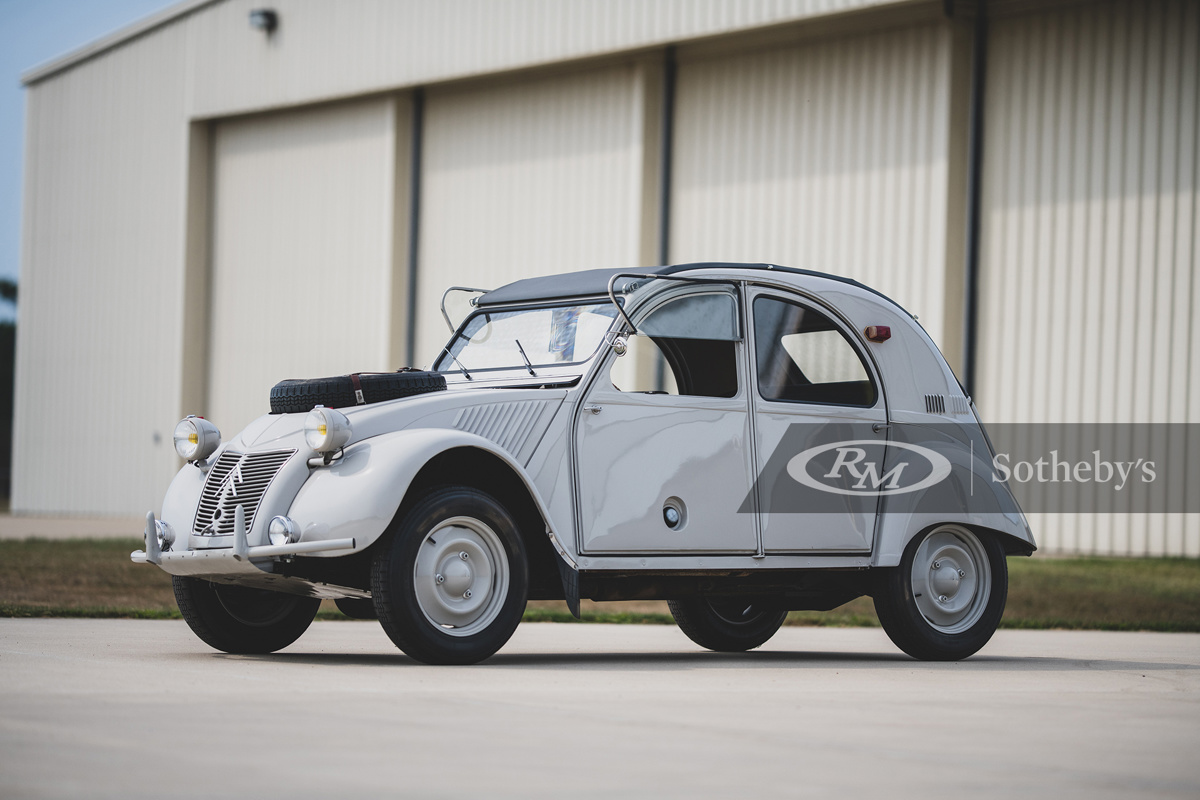 1965 Citroën 2CV Sahara
Estimate: $80,000 - $100,000. Offered Without Reserve.
Atop our list for a good reason, this top-of-the-line 2CV has two engines and a 4x4 drivetrain configuration, giving it the ultimate weight distribution for off-roading. The perfect car to set up our theme of value-driven examples that pull their weight, this car could comfortably be used on or off-road.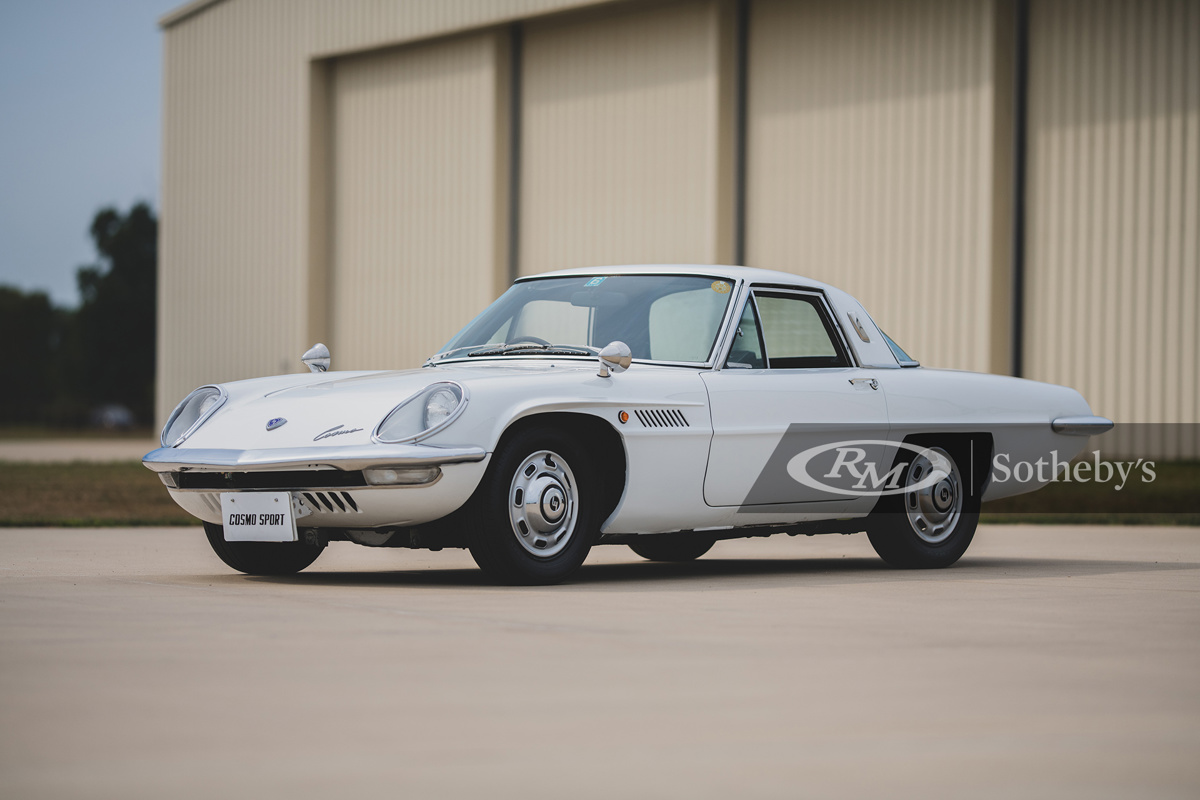 1967 Mazda Cosmo Sport Series I
Estimate: $70,000 - $90,000. Offered Without Reserve.
Collectors have been eyeing mid-century JDM examples as potential future classics for some time now—and the result is that halo cars like the Toyota 2000GT have become so valuable as to be unattainable for the average enthusiast. And yet, this rare (one of only 343 Series I examples built), twin-rotary-powered sports car, undeniably a must-have for any Mazda enthusiast, is still estimated to sell comfortably under six figures. A steal.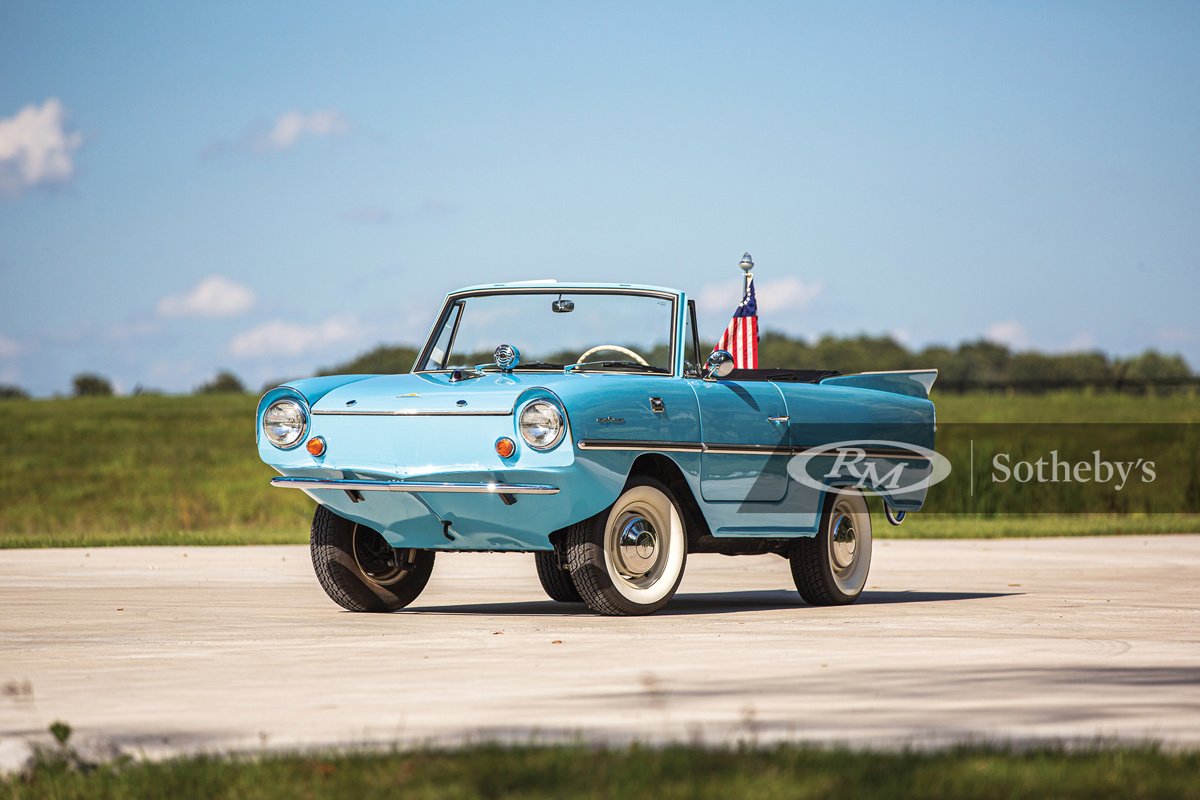 1966 Amphicar 770
Estimate: $60,000 - $80,000. Offered Without Reserve.
These days, we're all looking for a bit more out of our transportation. And with the surging popularity of waterborne vessels, the Amphicar is beginning to be a wise choice. Best to get one like this example, which has recently been restored and "lake tested multiple times."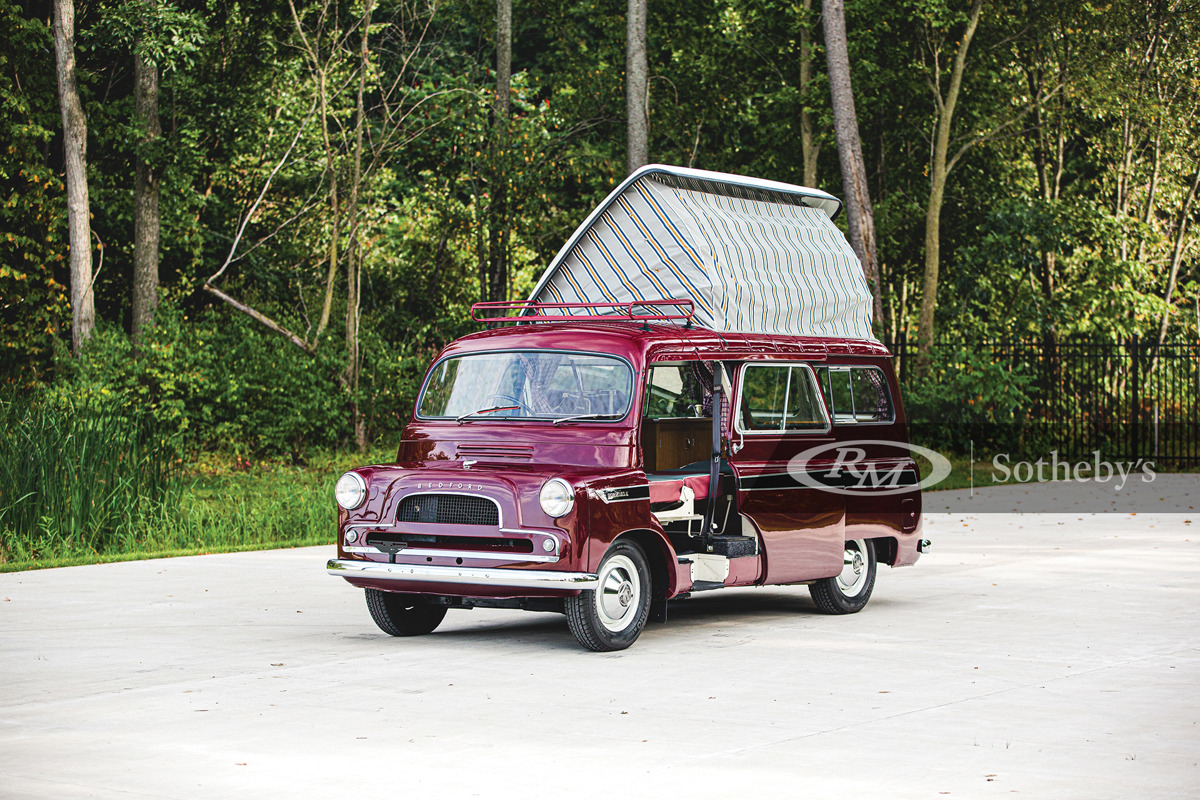 1961 Bedford CA Dormobile Caravan by Martin-Walter
Estimate: $60,000 - $80,000. Offered Without Reserve.
When I mentioned getting more out of your transportation in 2020, this is exactly the kind of listing I meant. Bedford was established as a sub-brand of Vauxhall and offered an in-period alternative to the venerable Volkswagen van. A true room to move.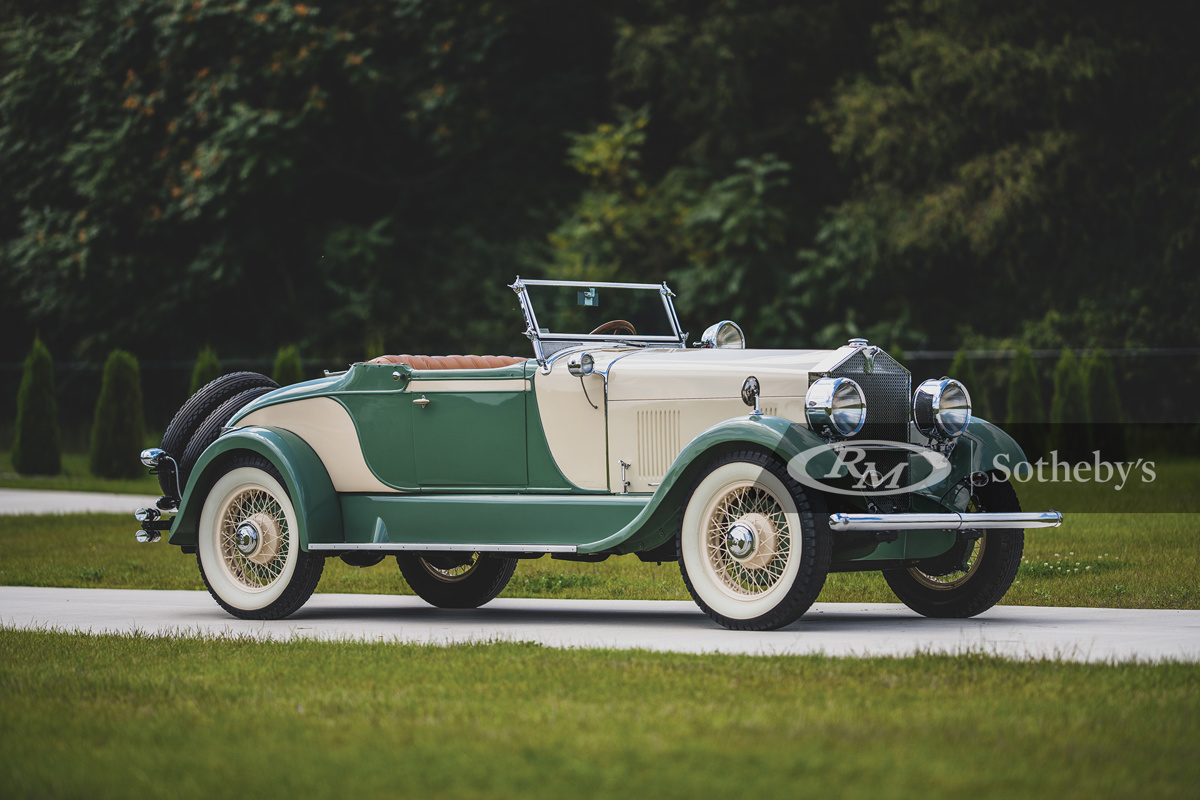 1928 Elcar Model 8-91 Roadster
Estimate: $60,000 - $80,000. Offered Without Reserve.
Built in Elkhart, Indiana, and powered by the legendary Lycoming inline eight-cylinder engine, the same powerplant found in fine automobiles from Auburn to DuPont, this Elcar is every bit as premium a product as those Art Deco legends, only at a more attainable price. Still, every bit deserving its status as a CCCA Full Classic.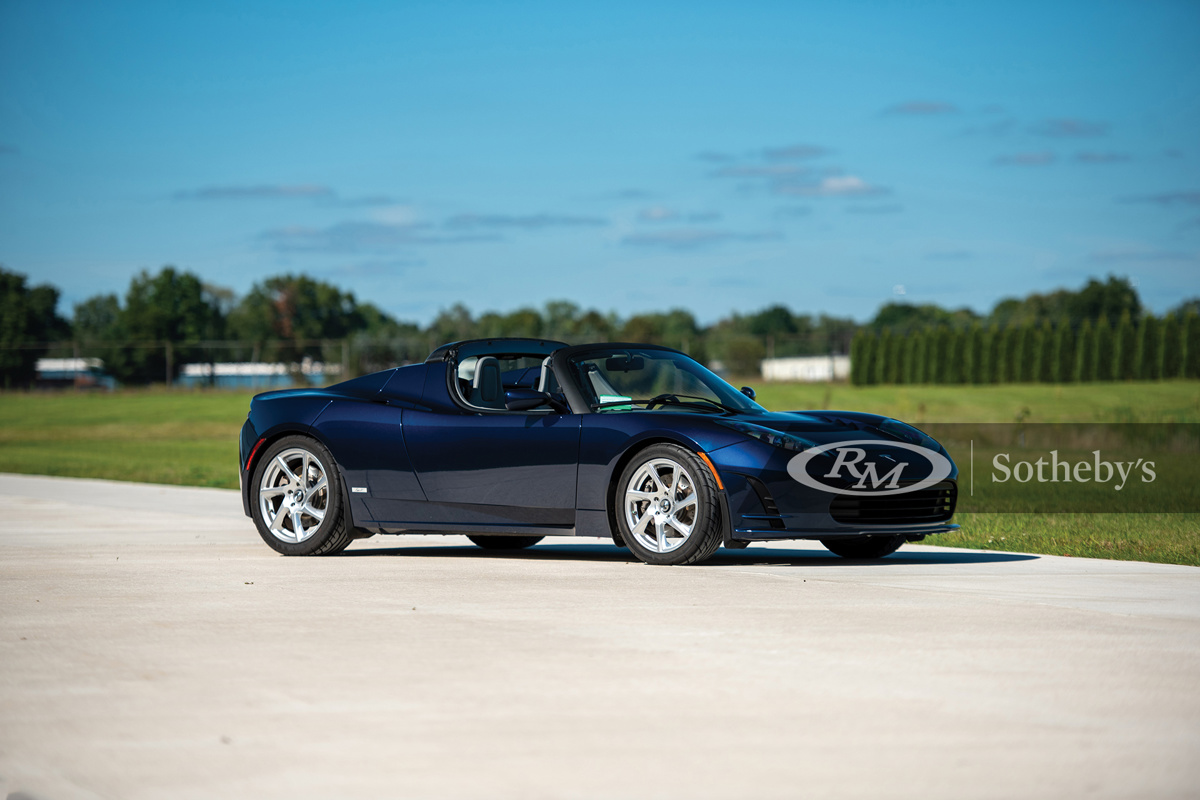 2011 Tesla Roadster Sport R80
Estimate: $60,000 - $80,000. Offered Without Reserve.
Though this Tesla is one of the more modern automobiles on our list, low-production electric vehicles always attract their own passionate collectors. Definitely presents a more sporty alternative to the typical EV city car.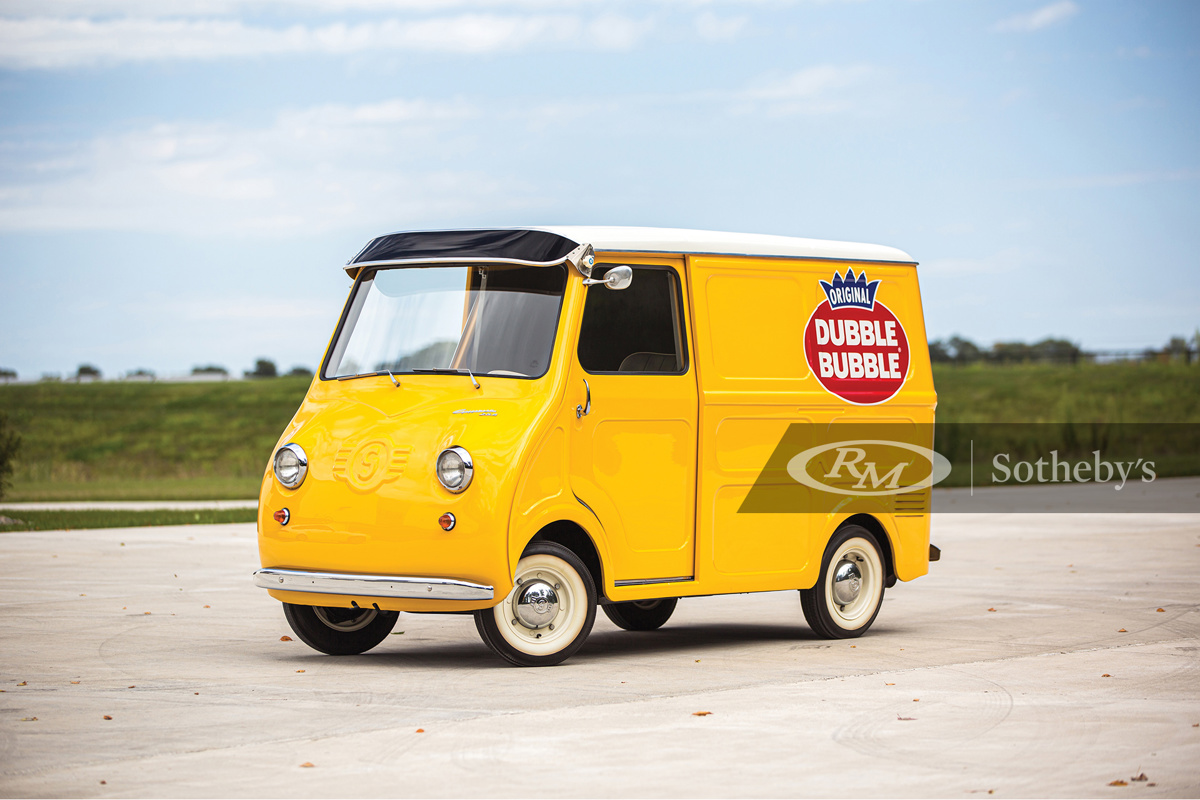 1958 Goggomobil TL-250 Transporter "Dubble Bubble"
Estimate: $50,000 - $75,000. Offered Without Reserve.
Another vehicle that works harder than any of the others, and wears its heart on its sleeve, is this Italian Transporter. With a jaunty bubblegum theme, this rare vehicle, formerly of the Bruce Wiener Microcar Museum, could be put to use by an enterprising entrepreneur. Or simply appreciated as-is. Oh, it's definitely Van Time.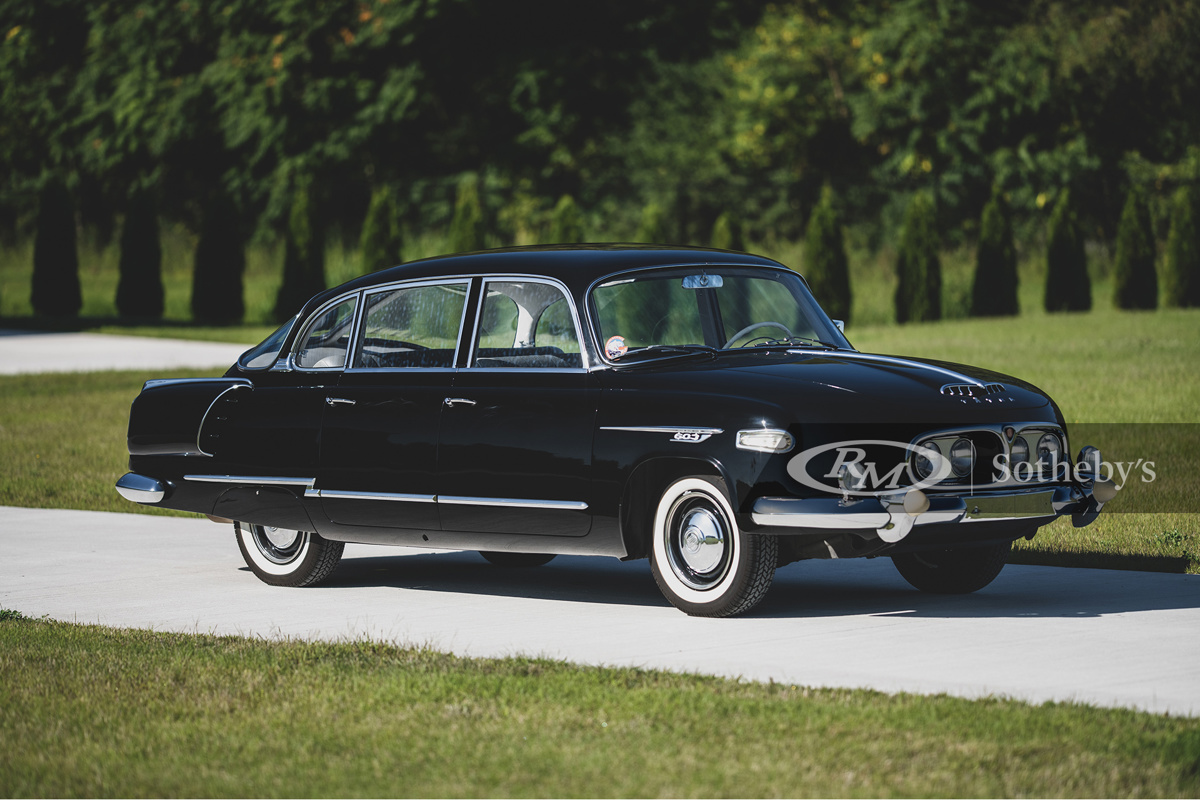 1963 Tatra 2-603
Estimate: $50,000 - $75,000. Offered Without Reserve.
This rear-engined, Czech-built wonder spawned one of the most entertaining long-form car advertisements of all time. Definitely worth a look, especially as older Tatra prices are all well into six-figures.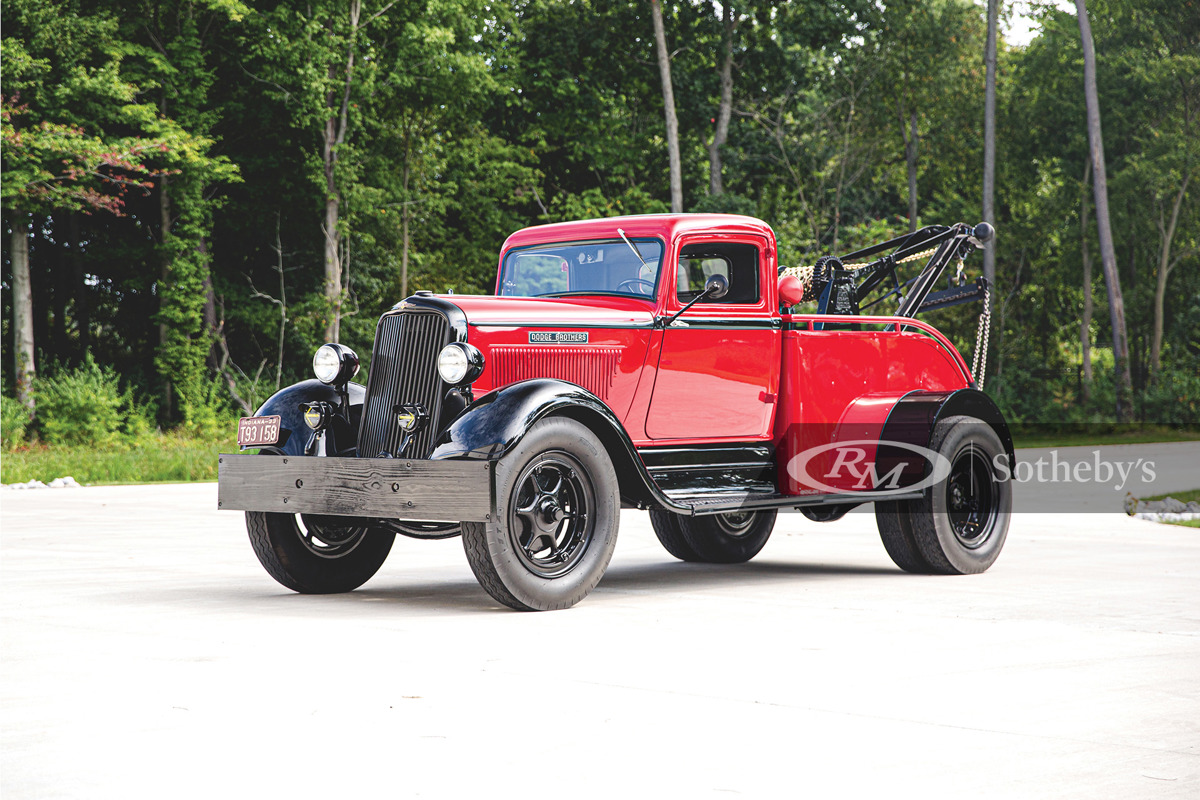 1933 Dodge Brothers H44 Tow Truck
Estimate: $45,000 - $60,000. Offered Without Reserve.
"Has it got a Hemi?" Does it matter if your Dodge looks like this? An ultimate addition to any Mopar-related collection, this 1933 Dodge Brothers H44 Tow Truck is as functional as it is a statuesque reminder of the muscular vehicles produced by the Motor City.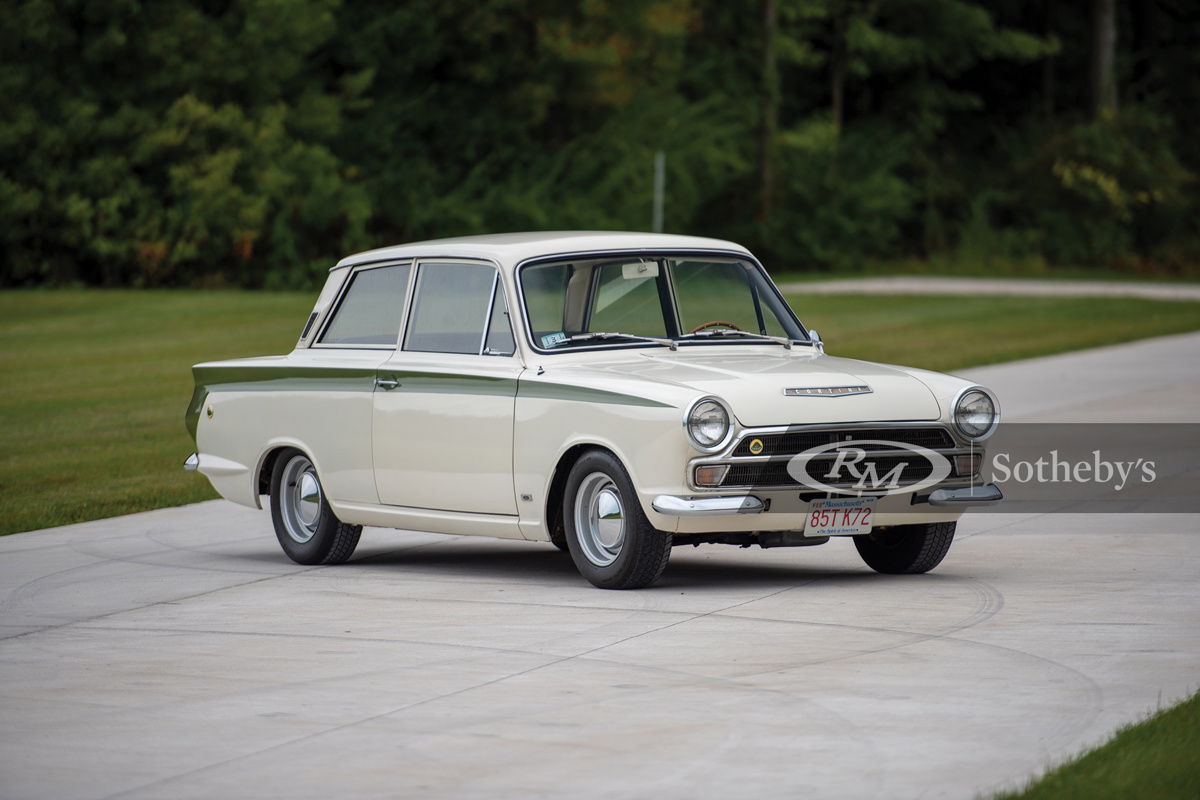 1967 Ford Cortina Lotus Mk 1 Two-Door Saloon
Estimate: $40,000 - $50,000. Offered Without Reserve.
Also available in four-door estate form, wearing the same two-tone color scheme, at the same auction for slightly less money. If you'd prefer your Ford in two-door, rally-spec, it is also available at the same auction, for only slightly more money. A Ford with Lotus handling offered in three distinct flavors.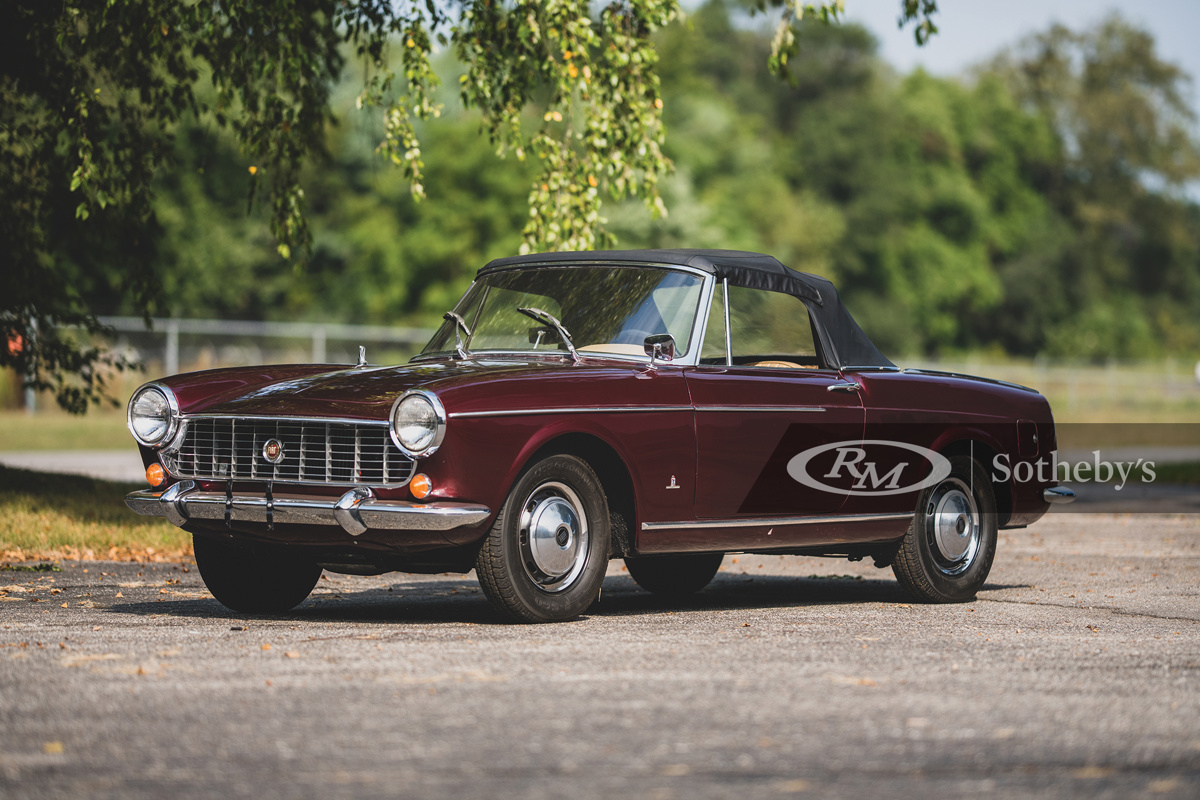 1967 Fiat 1500 Convertible by Pininfarina
Estimate: $20,000 - $25,000. Offered Without Reserve.
In the second part of our series on intercontinental coachbuilding, we covered the series of designs that put Pininfarina on the map. This gorgeous, open-top Italian roadster is perhaps not in the top ten list of all-time most beautiful automobiles designed by the famous stylist, but neither is it in the top ten of most-expensive cars wearing the Pininfarina badge.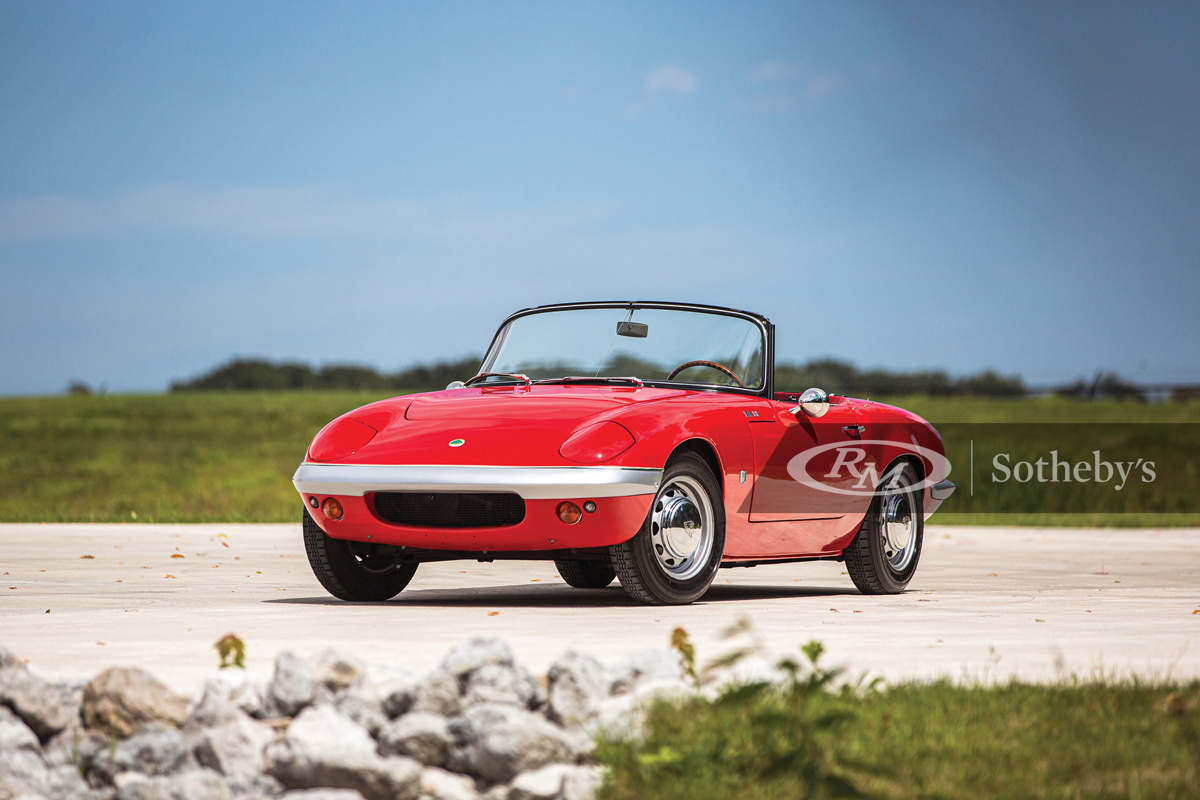 1965 Lotus Elan S2 Roadster
Estimate: $20,000 - $25,000. Offered Without Reserve.
In terms of driving engagement, this lithe Lotus is the choice of both Gordon Murray and Harry Metcalfe, two experts in British motoring. The shrink-wrap-style packaging maximizes cabin space, making for superb handling and superior visibility. A fun, vintage city car.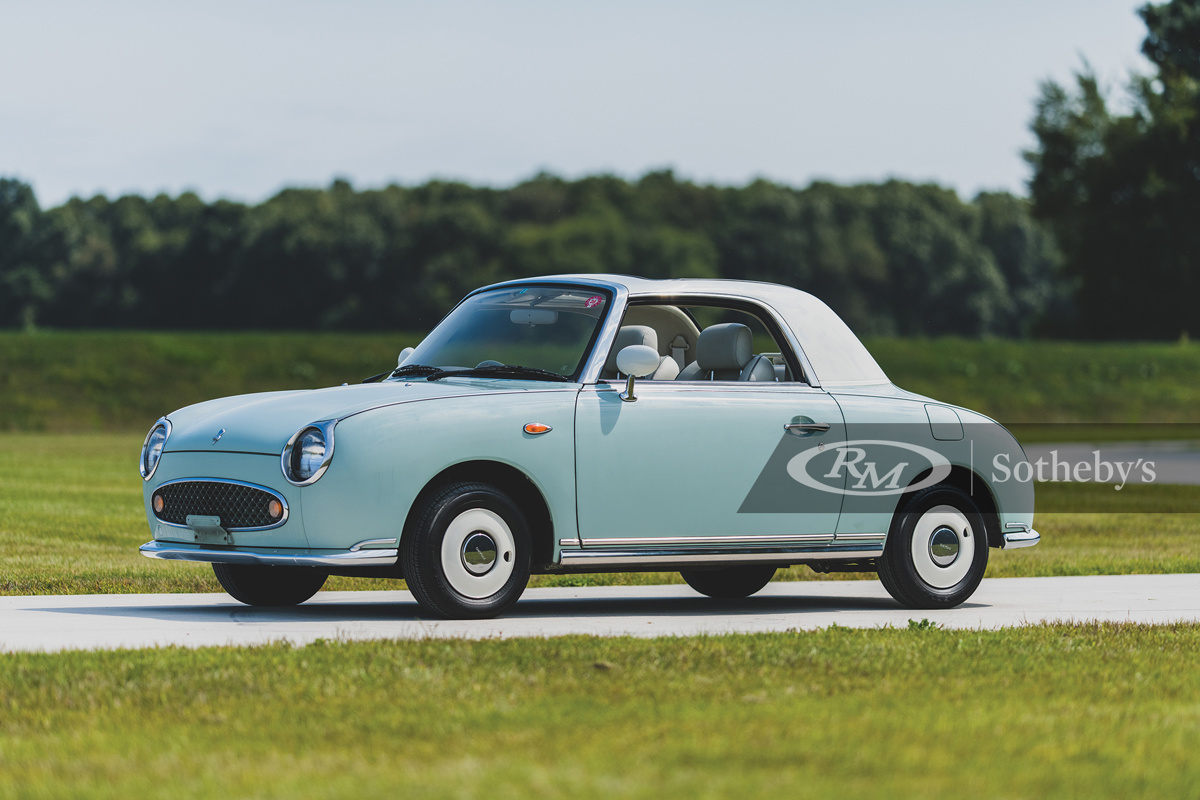 1992 Nissan Figaro
Estimate: $20,000 - $25,000. Offered Without Reserve.
Only recently qualifying for import to America, this early 1990s Figaro is absolutely the most glamorous of the three retro-inspired Pike cars made by Nissan. Perfect for anyone who loves a vintage-looking car, but also wants modern creature comforts. Useful to note: The Figaro was only ever made in right-hand-drive.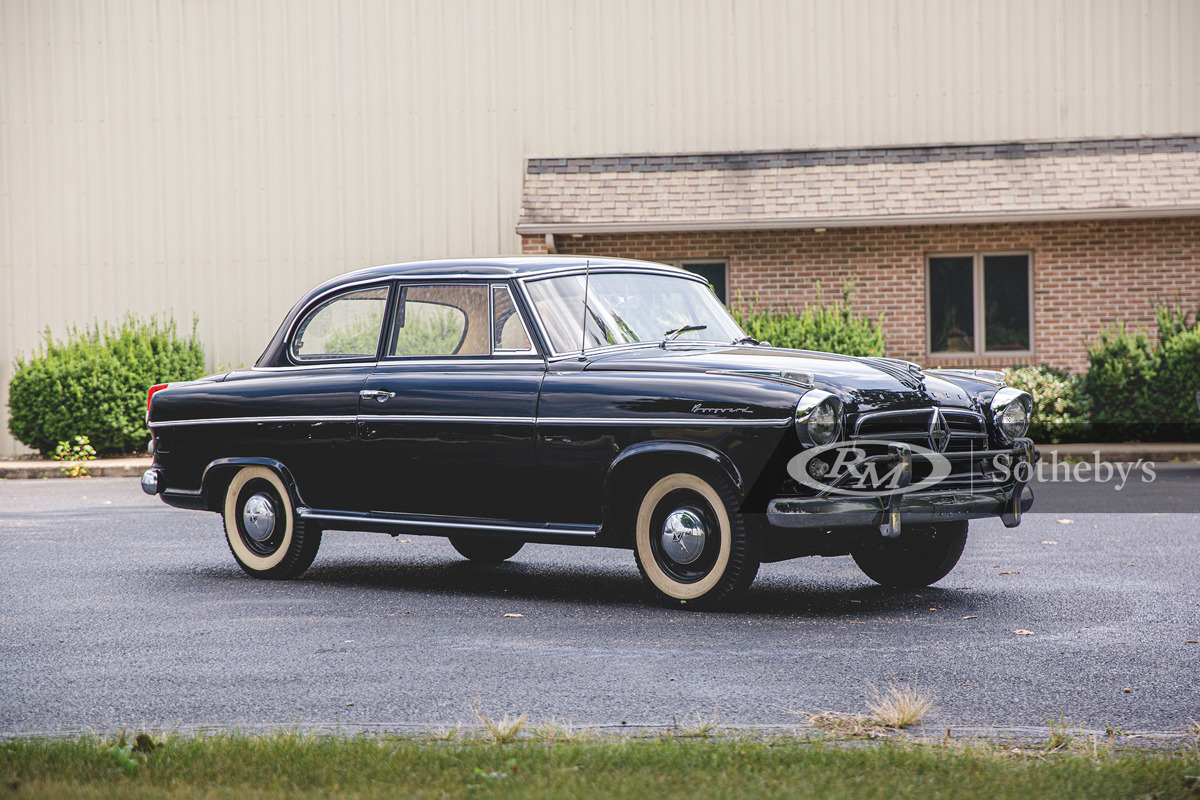 1959 Borgward Isabella TS
Estimate: $15,000 - $20,000. Offered Without Reserve.
One of the most evocative model names in automotive history, the Isabella is a gorgeous two-door from an often-overlooked German brand. Still retaining its handsome body, this TS featured the highest-output engine of any Isabella.
1969 Honda S800 Convertible
Estimate: $15,000 - $20,000. Offered Without Reserve.
The third and final entry in our trio of affordable JDM vehicles, this S800 is no less a future classic. More powerful than the better-known S600 (and the predecessor to the venerable Honda S2000), this car strikes the perfect balance between a usable sports car and appreciating a classic. One thing remained constant: An impressively tall redline, 8,500 rpm. A definite highlight.