Since 2007, RM Sotheby's London auction has been a must-attend event on the European calendar for car enthusiasts for its eclectic atmosphere, bringing some of the best of the automotive world spanning the decades under one roof. From Formula One race cars and former Le Mans competitors, to luxurious tourers and modern collectible sports cars, there is something to excite every attendee no matter their automotive tastes. Among the lots available are a number of exciting cars which offer tremendous value and a thrilling drive without breaking the bank.
Scroll down to explore 15 examples under £100,000 offered at RM Sotheby's London collector car auction.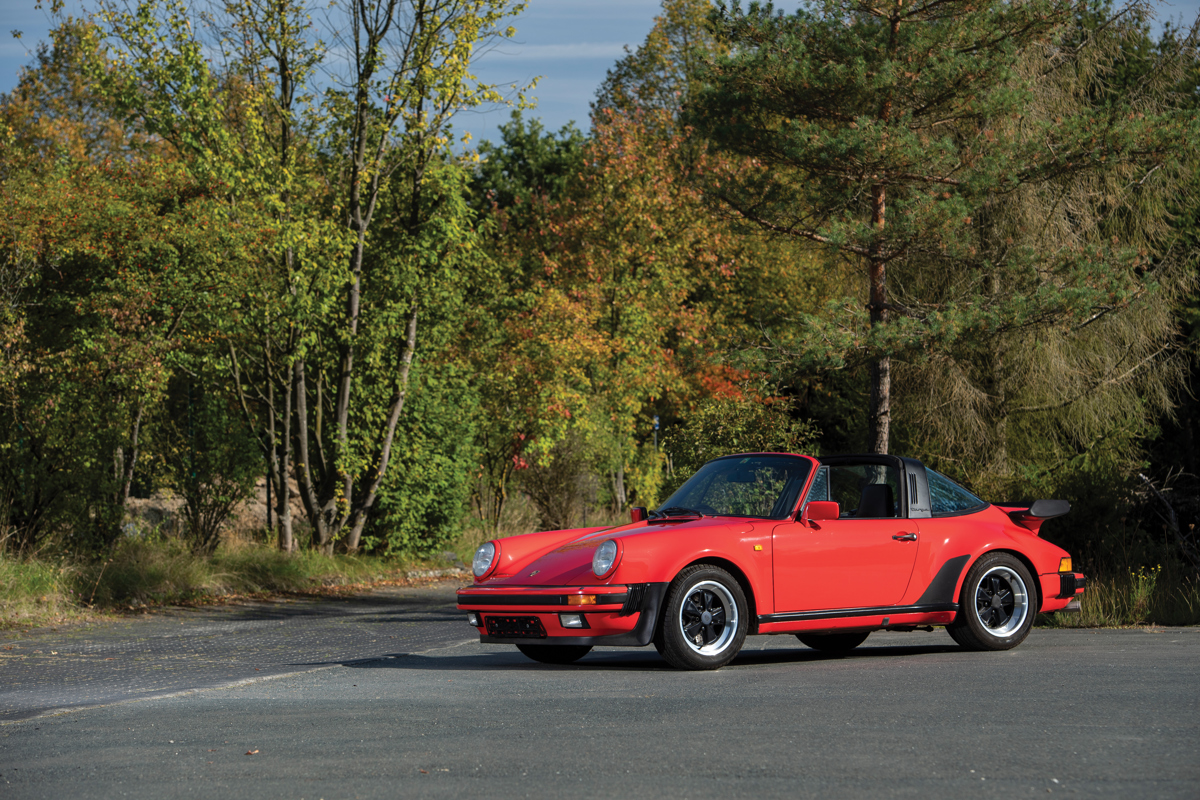 1989 Porsche 911 Turbo 3.3 Targa
Estimate: £90,000 - £140,000 GBP | Offered Without Reserve
Of the 105 Turbo Targas built for the non-US markets, this example stands out as being one of only twelve to have been configured in RHD specification and one of only 50 built to EU specifications. Combining all of the revered performance capabilities of the 930 Turbo with the open air experience of the Targa models and finished in the quintessential color scheme of Guards Red over black with matching black Fuchs wheels, this example has never been restored and shows a mere 32,000 miles from new–representing an exciting and seldom seen example sure to delight air-cooled enthusiasts around the world.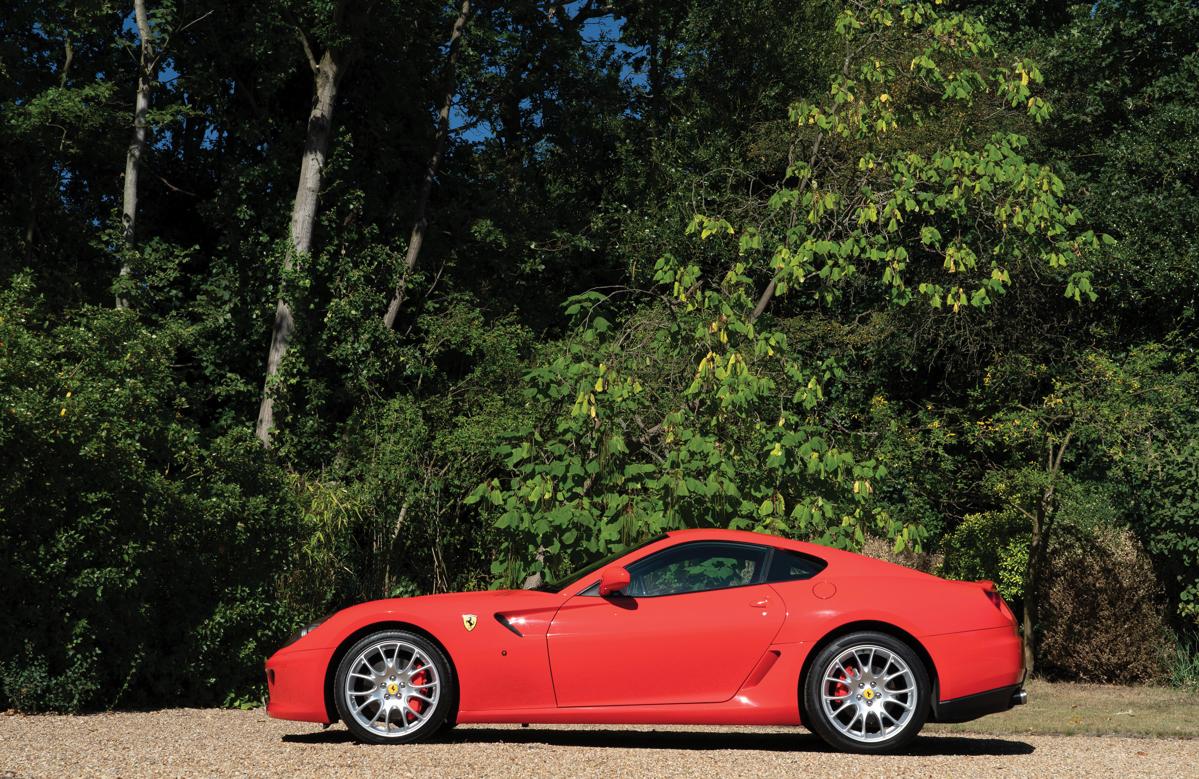 2007 Ferrari 599 GTB
Estimate: £85,000 - £110,000 GBP
Designed from a clean slate, the 599 GTB was destined to replace the 575M Maranello as Ferrari's front-engined V-12 GT offering, and raised the industry benchmark of the its class. The Tipo F140 V-12 from the Enzo was paired to the F1 Superfast transmission and nestled into the aluminum chassis, delivering 612 bhp and 448 foot-pounds of torque while being managed by Ferraris new 'F1-Trac' traction control system. Inside, supple Cuoio leather is offset by the coveted Carbon 1 and 2 interior packages which set it apart from other 559 GTBs.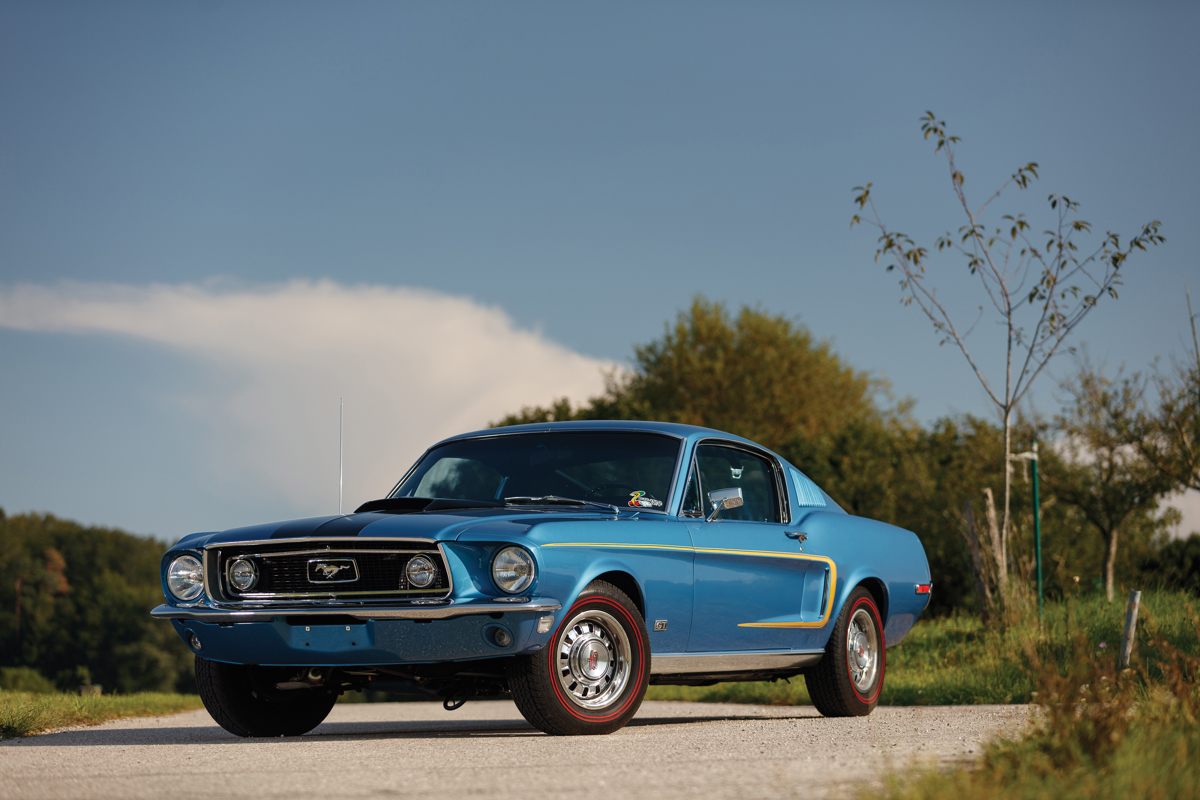 1968 Ford Mustang 428 Cobra Jet
Estimate: £80,000 - £110,000 GBP | Offered Without Reserve
Of the 42,325 fastbacks produced for 1968, only 1,044 were fitted with the R-Code 335 bhp, 428 cu. in. 'Police Interceptor' Cobra Jet V-8 engine, and only 860 featured the C-6 automatic transmission. This example was heavily optioned with air conditioning, tinted glass, power steering and power front disc brakes, GT equipment, locking differential, and correct flat black hood stripes and gold C-stripes to highlight the exterior. Technically overhauled and regularly exercised by its consigner, this example is mechanically sound with its original engine and transmission and is a thrilling example of America's favorite pony car.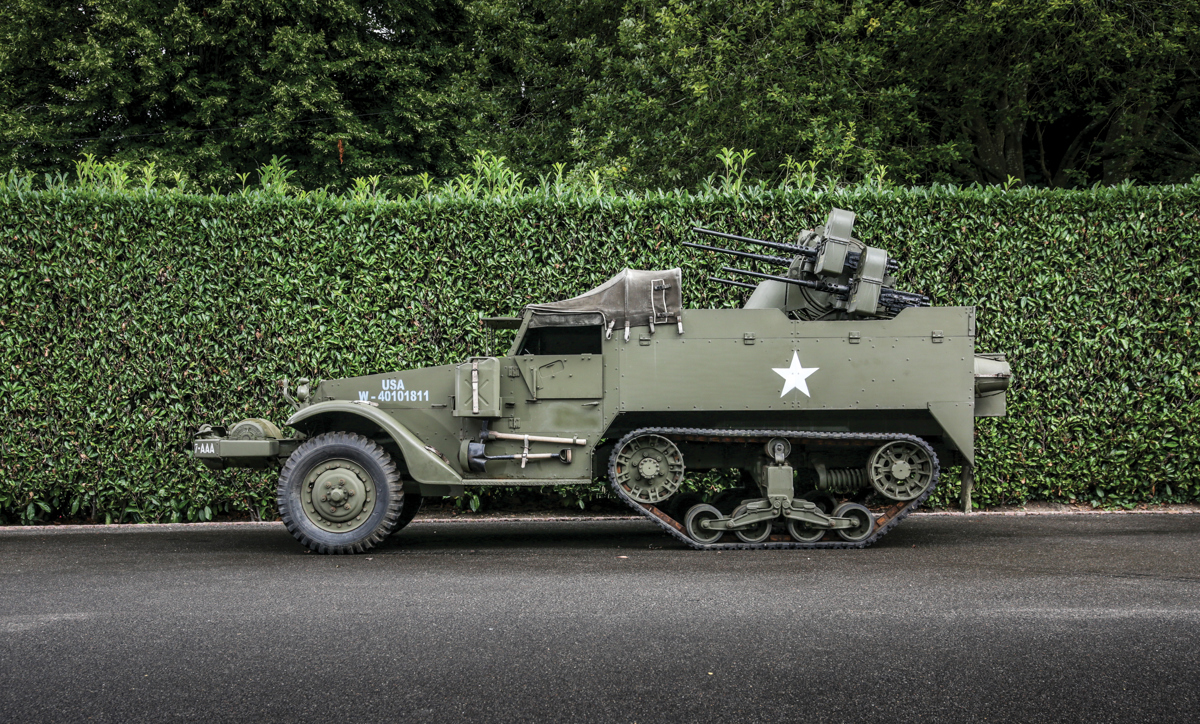 1943 White M16 MGMC Half-Track
Estimate: £80,000 - £120,000 GBP | Offered Without Reserve
Primarily used during World War II and the Korean War, the M16 Multiple Gun Motor Carriage "Half-Track" was a highly effective force against both aircraft and infantry. This example remained dormant after the end of the war in a barn, where it was acquired and restored in the UK, where it has been featured in numerous magazines and books. Incredibly, it is road-registered in the UK and can be driven on the road as a historic vehicle and can be enjoyed at a moment's notice at the press of a button.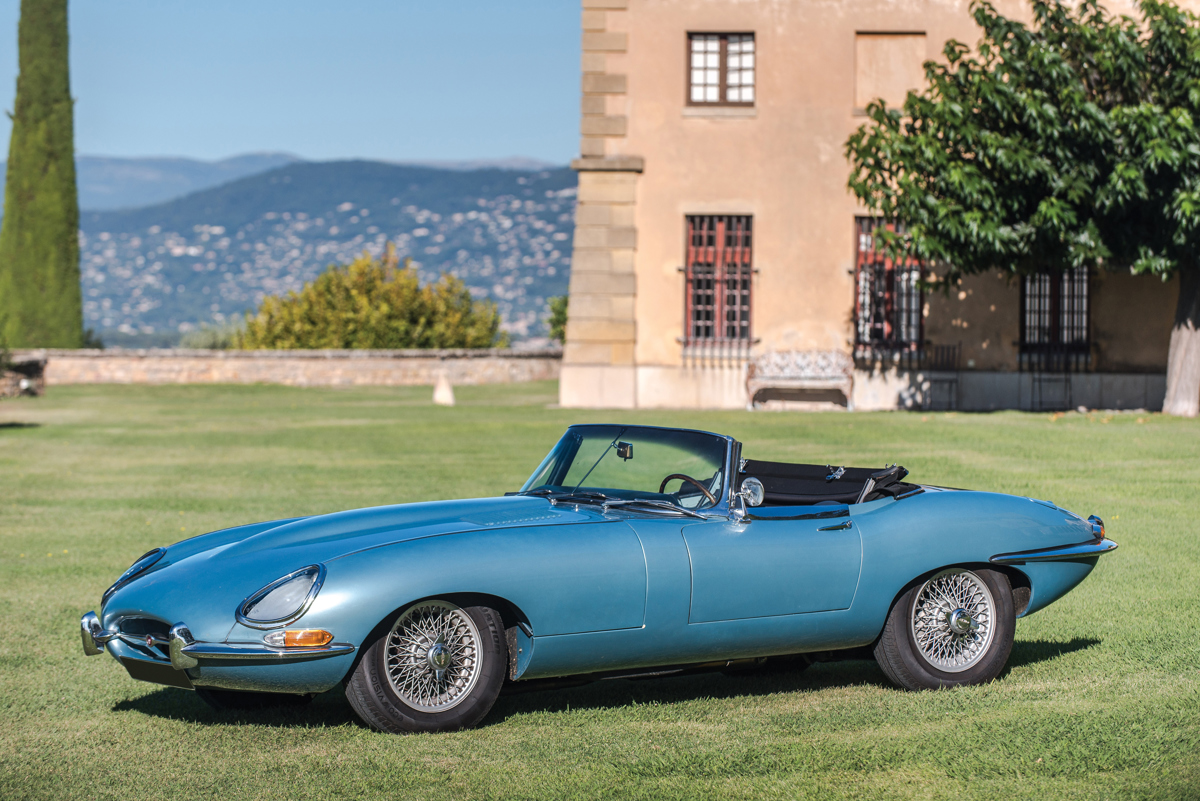 1964 Jaguar E-Type Series 1 3.8-Litre Roadster
Estimate: £70,000 - £90,000 GBP
Enzo Ferrari declared the E-type to be "the most beautiful car ever made" after its release in 1961, with voluptuous bodywork and the lessons learned from the competition successes of the Jaguar C and D-types incorporated into the E-type. Following nearly 48 years of single ownership, this example was comprehensively restored in 2012 and has since covered a mere 1,000 miles since its completion. Truly an automotive work of art, the E-type continues to pull the heartstrings of the automotive community and this example is a fine specimen sure to continue to turn heads everywhere it may go.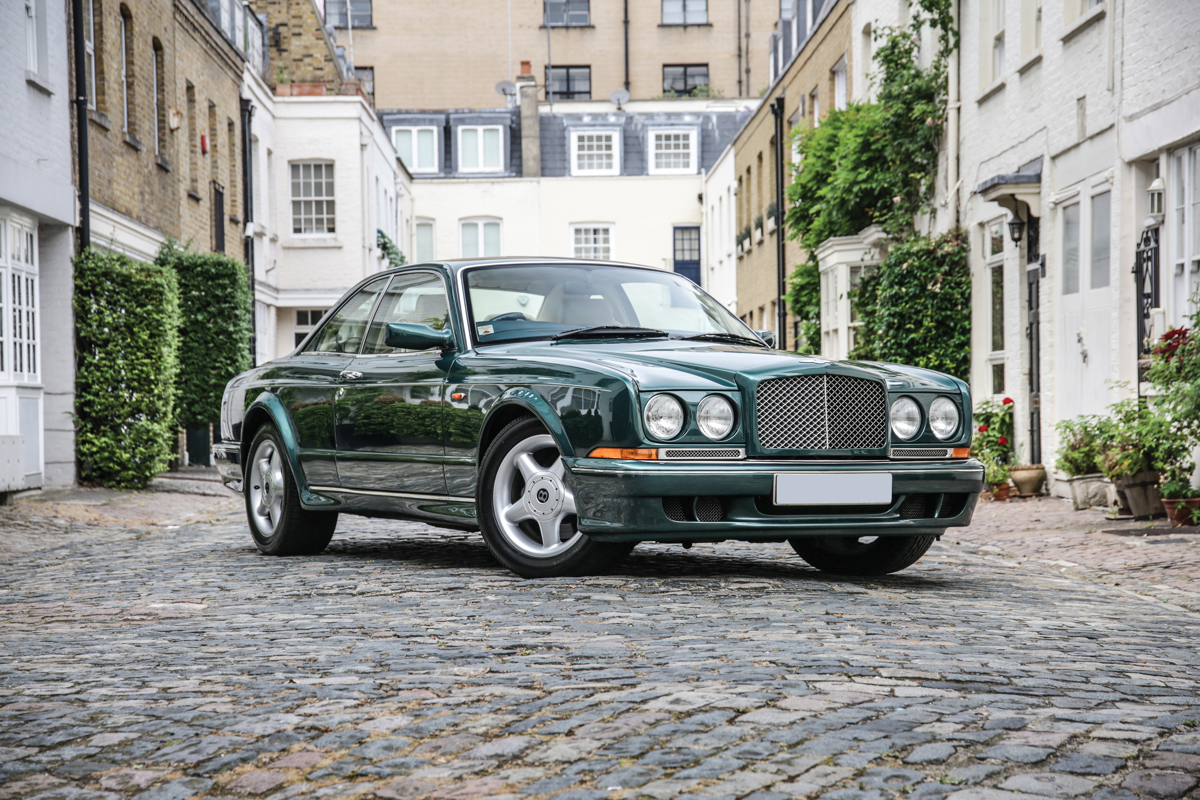 2000 Bentley Continental T
Estimate: £65,000 - £75,000 GBP
After generations of association with Rolls-Royce, Bentley sought to evoke the spirit of the Bentley Boys era with the uncompromising Continental T. Only 322 were produced between 1996 and 2003, each commanding a £250.000 price tag that made it the most expensive car in the world, and 104 of those built to RHD specification. This dark green over beige example has been used sparingly, showing only 28,807 miles and has been fastidiously maintained, appearing in excellent condition with both the paintwork and interior appearing as new.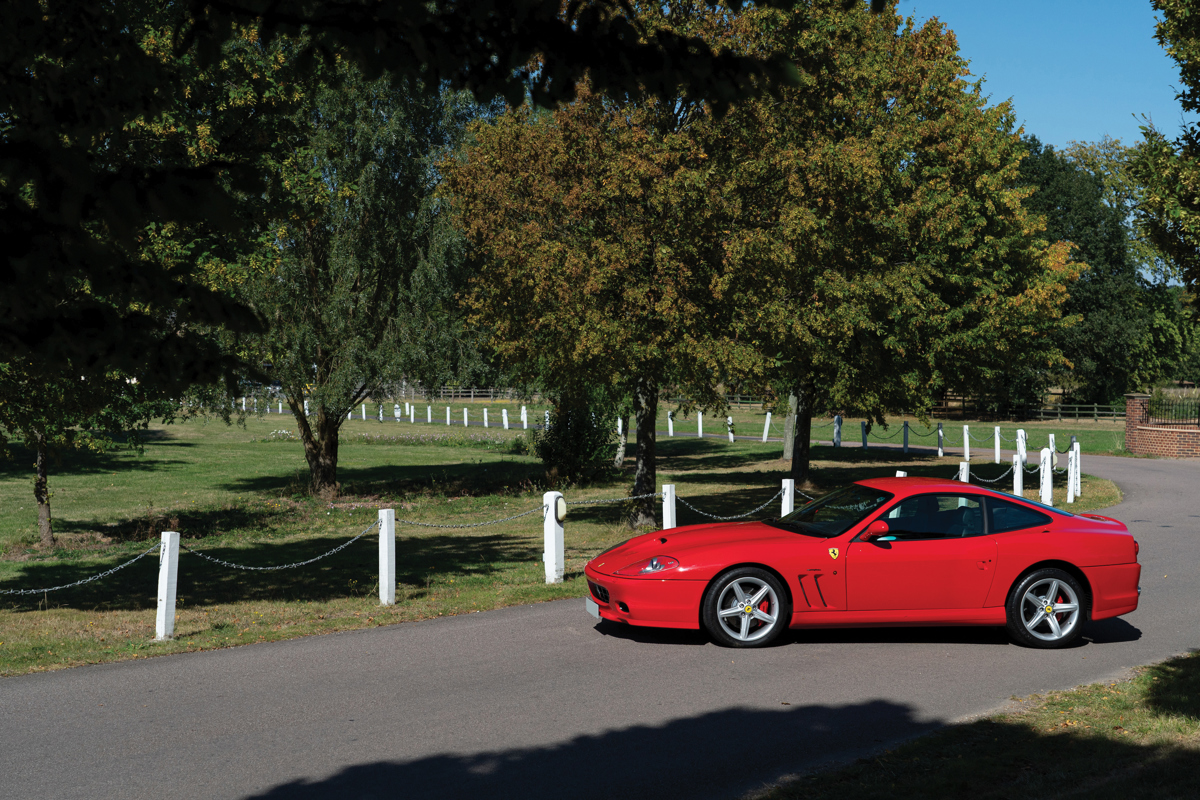 2002 Ferrari 575M Maranello
Estimate: £65,000 - £80,000 GBP
For the first time in a twelve-cylinder Ferrari the F1-style automatic gearbox was offered, allowing for rapid fire shifting and making for 21st-century supercar performance in an elegant grand touring shape. Building upon the beloved 550 Maranello, displacement was increased to 5.75 liters and numerous revisions were employed to increase driving ergonomics, including projector headlamps to improve low-light visibility, an improved instrument binnacle, and revisions to the cockpit for comfort on longer trips. Whether it be a quick weekend trip or a cross continent journey, this example of Ferrari's super grand tourer is perfect for the occasion.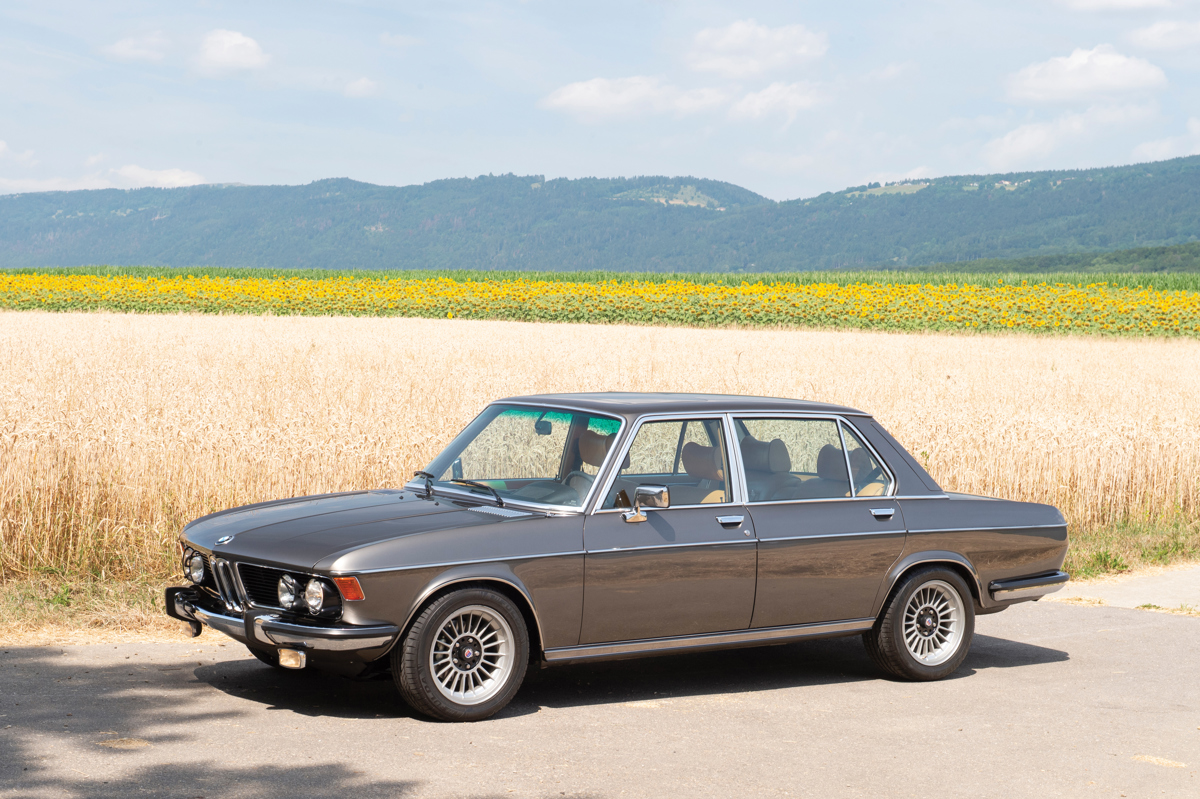 1975 BMW 3.3 Li
Estimate: £60,000 - £80,000 GBP
In response to Mercedes-Benz's launch of the W116 S class, BMW stretched the wheelbase of the E3 chassis by four inches and increased the displacement of their inline six to 3.3 liters, resulting in 190 bhp at 5,500 rpm and enough torque to effortlessly propel it to speed through a four-speed automatic gearbox. This example was comprehensively restored in Germany in 2014, and is accompanied by original sales brochures, owner's manuals, complete toolkit, and a detailed ledger of all work performed since its completion.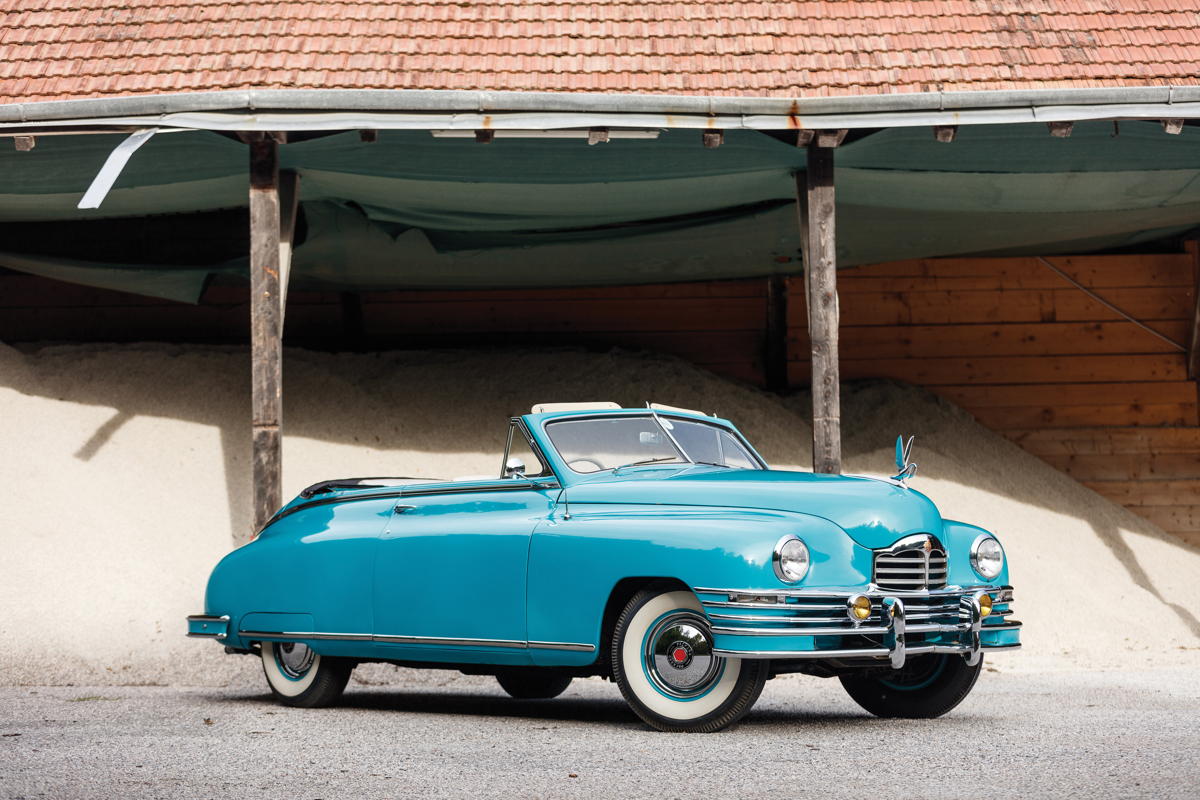 1948 Packard Super Eight Convertible Victoria
Estimate: £60,000 - £80,000 GBP
'Bathtub' Packards are regarded today as the purest designed cars in the years following the second World War and were the recipients of numerous accolades in their time. This lovely Super Eight Convertible Victoria was exported to South Africa for use as an official car for South African Prime Minister Jan Smuts, and presents in excellent condition today in its original color combination and would be a superb automobile to show or drive.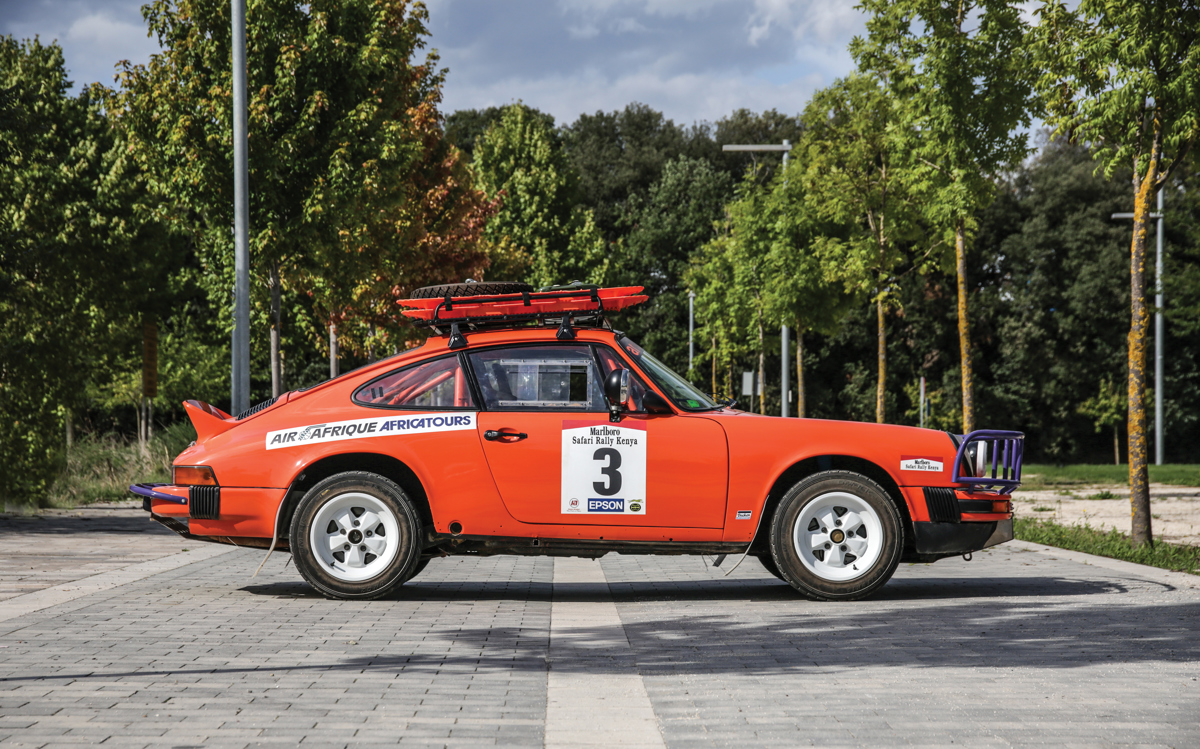 1977 Porsche 911 2.7 'Safari'
Estimate: £60,000 - £80,000 GBP
Created to pay homage to the 911s which competed in the grueling 5,000 km East African Coronation Safari, this example was based on a rust-free 1977 911 2.7 and subjected to over 300 hours to lighten and reinforce the chassis. Every suspension component was either modified or built entirely from scratch to conquer challenging terrain, while the engine was fitted with modified Weber carburetors and an oil cooler and paired to a specially prepared 915 gearbox.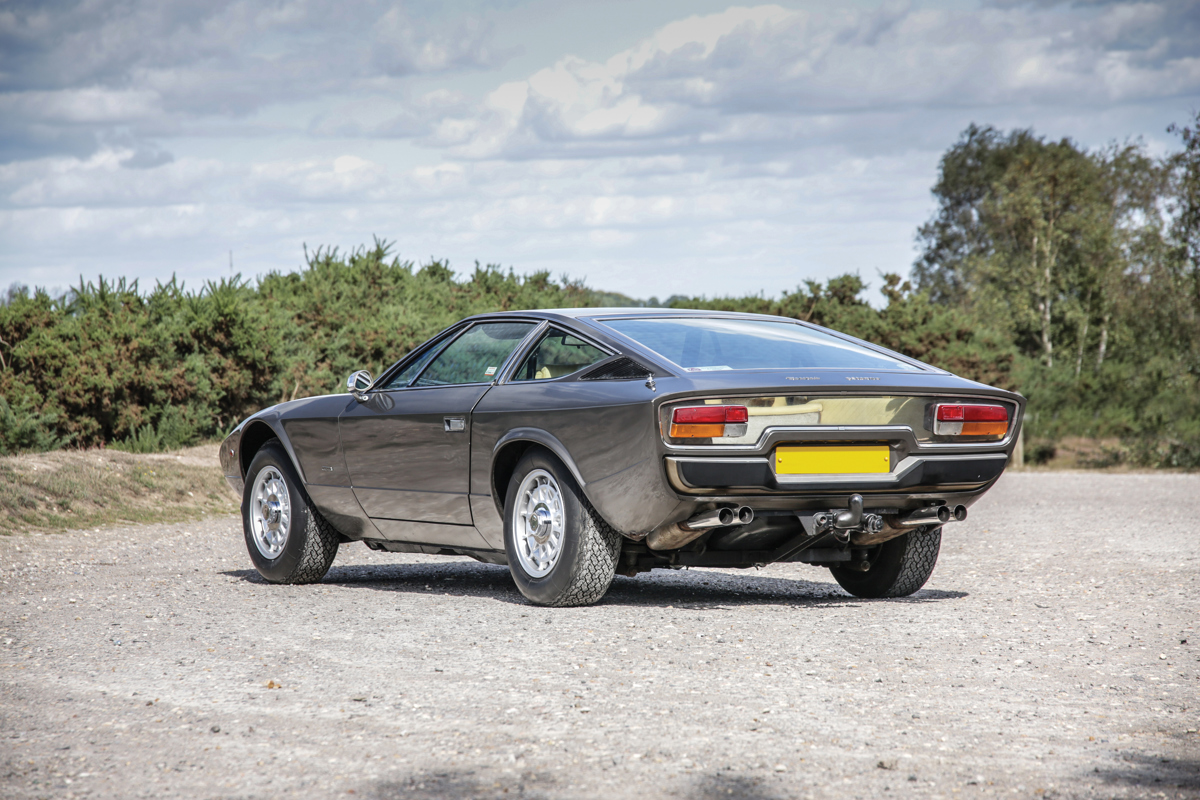 1976 Maserati Khamsin by Bertone
Estimate: £50,000 - £60,000 GBP | Offered Without Reserve
The elegant Bertone designed Khamsin boasted similar mechanical traits to the Ghibli, but for the first time featured unibody construction and fully independent suspension in a front-engined Maserati. One of only 430 Khamsins produced, this example has been fully recommissioned as evidenced by a nine-page invoice totaling £29.461.40 and is certain to turn heads no matter where it may go with its exotic and unique styling.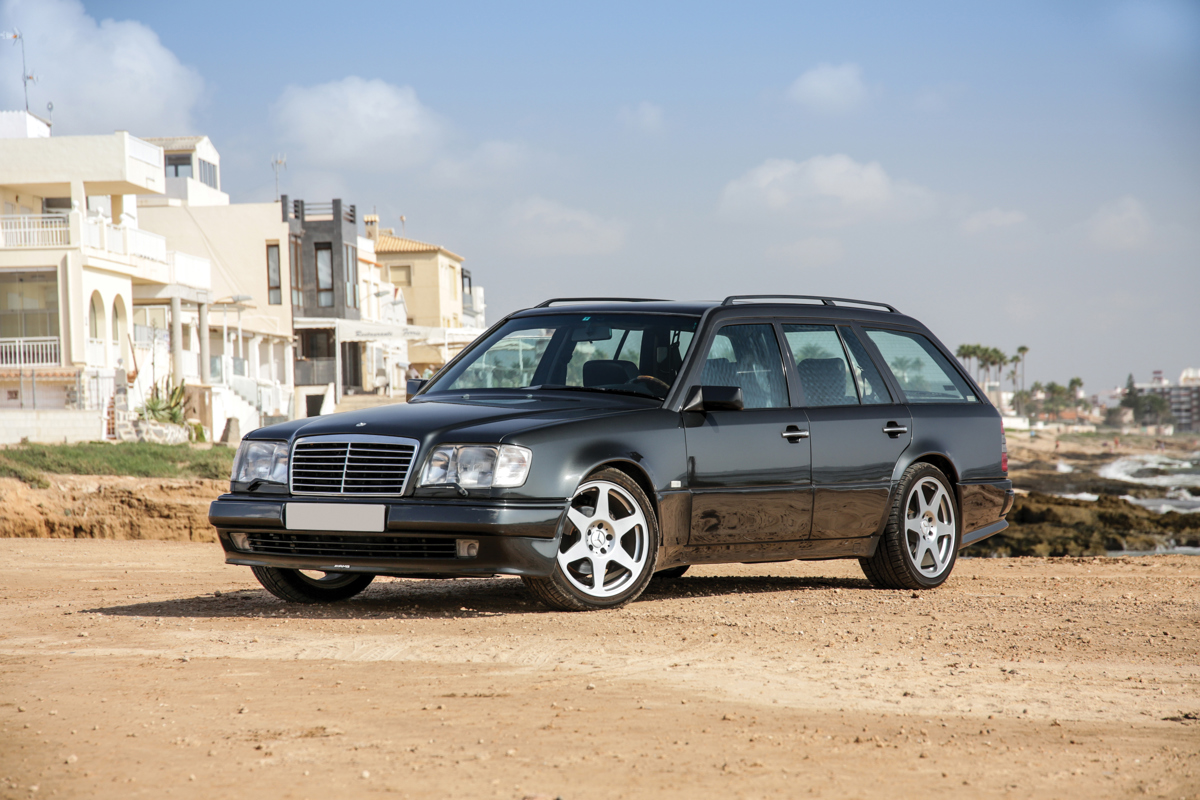 1993 Mercedes-Benz E36 AMG
Estimate: £30,000 - £40,000 GBP | Offered Without Reserve
At the heart of what was originally a 320 TE, an S-class sourced V-8 was heavily massaged by AMG, boring the engine to 6.0 liters before being fully polished, balanced, blueprinted and fitted with four-valve per cylinder heads. Proprietary AMG aero components give the wagon an aggressive appearance and a resulting .25 Cx drag coefficient, along with a wheel, tire, and suspension package which allows for handling to make the most of its newly found horsepower.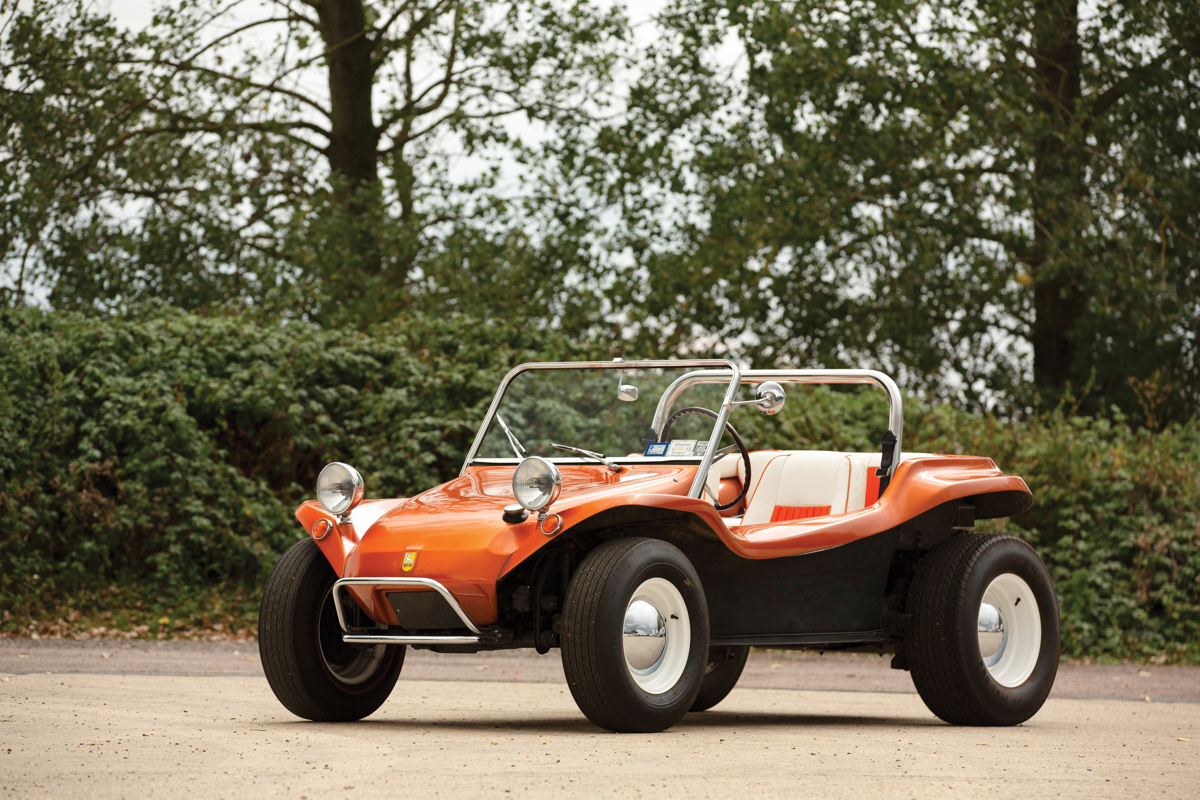 1970 Meyers Manx
Estimate: £35,000 - £45,000 GBP | Offered Without Reserve
Bruce Meyers dune buggy embodies the free-spirited attitude of the 1960s and 70s, pairing lightweight construction and rugged off-road ability and making for a fun, go-anywhere vehicle. This example is finished in bright orange metallic paintwork with a number of functional period accessories such as a three-spoke EMPI steering wheel, original Gene Berg short-shifter, EMPI skid plate, and sand seal-protected flywheel, making this Meyers Manx ready for new adventures whether around town or blasting along the beach.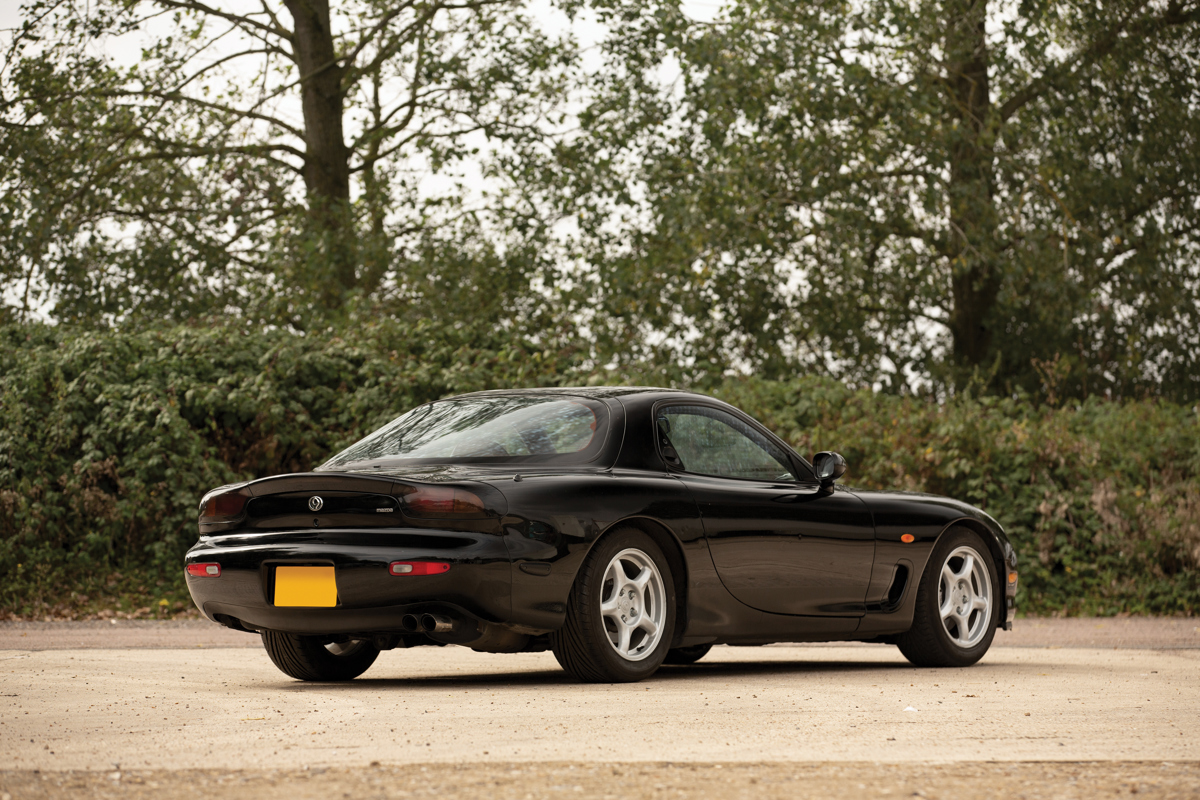 1994 Mazda RX-7
Estimate: £15,000 - £20,000 GBP | Offered Without Reserve
Since its release, the RX-7 is renowned as a real drivers' car and was named Motor Trend magazine's Import Car of the Year and one of Car and Driver's Ten Best in 1993. A Wankel designed rotary engine resides beneath the curvaceous bodywork, producing 252 bhp by utilizing twin sequential turbochargers which deliver boost throughout the RPM range. With less than 48,000 miles on the clock, this is an exciting example of one of Japan's most revered sports cars and certain to excite collectors and enthusiasts for decades to come.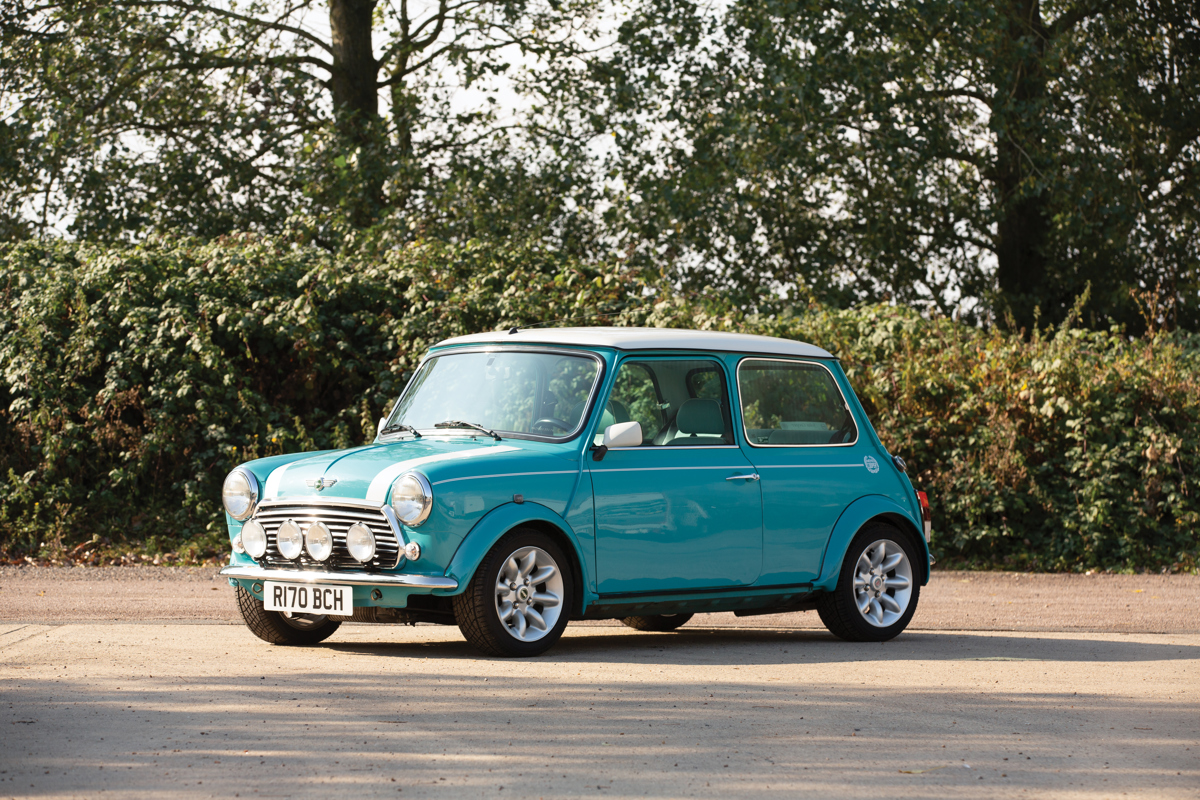 1998 Mini Cooper
Estimate: £15,000 - £20,000 GBP | Offered Without Reserve
The final iteration of one of the most iconic British cars ever produced, this Mark 7 Mini Cooper is finished in a Surf Blue over matching leather color scheme and was fitted with the desirable Sports Pack from the factory, later upgraded with a Stage 1 Power kit to wring more performance out of the sprightly Mini. Presented in excellent condition with known ownership history and extensive maintenance documentation, this example stands out from the rest and will be a thrilling driver's car for a lucky new owner.