The now world-renowned Youngtimer Collection is making its final stop in Essen, Germany, this April. Assembled by a collector who admired these vehicles in his youth, the Youngtimer Collection features more than 140 of the most collectible European and Japanese automobiles of the 1970s through 2000s. Many of the collection's rarest and most unique production cars from the 1980s and 1990s will be on offer at the inaugural Essen auction, held during the Techno-Classica Show. Click ahead to view highlights by Mercedes-Benz, BMW, Nissan, and more.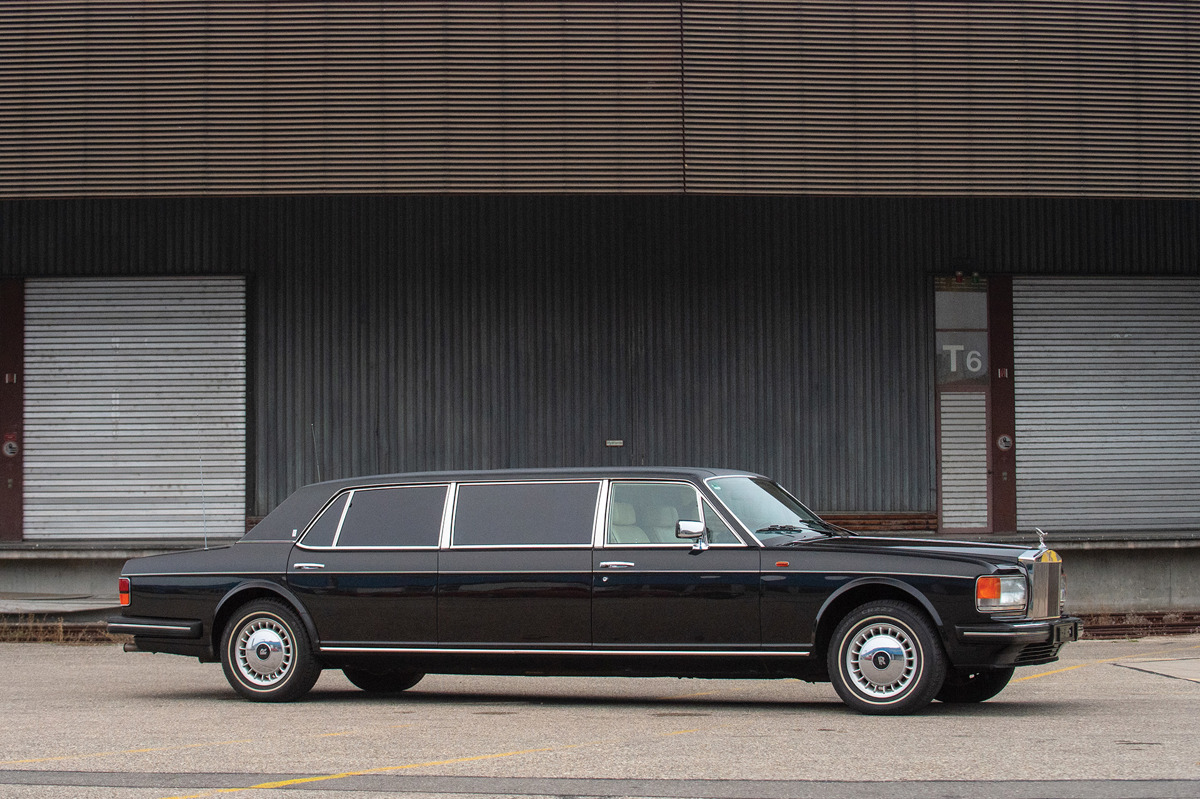 1987 Rolls-Royce Silver Spur Limousine
Estimate: €30,000 - €40,000 EUR | Offered Without Reserve
The height of Rolls-Royce decadence in the 1980s, this is one of 63 42-in. stretch Silver Spur Limousines built. It was delivered new to the US, exported to Germany in 2009, and subsequently Switzerland in 2017, and remains in excellent condition throughout with numerous features, including a television system for rear passengers, a refrigerator, and ambient lighting.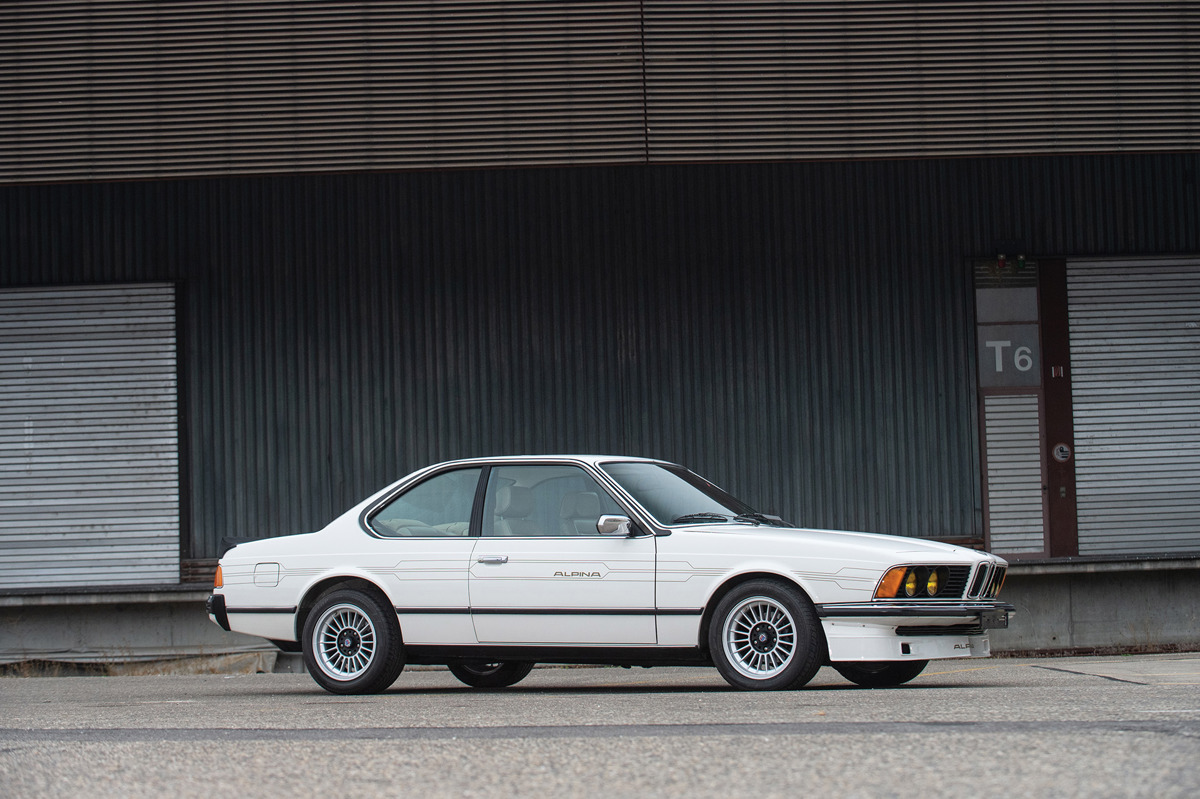 1982 BMW Alpina B7 Turbo Coupé
Estimate: €90,000 - €100,000 EUR
One of only 153 examples built, this B7 Turbo Coupé is beautifully presented in stunning Alpinweiß with Alpina details over tan leather. This model was Alpina's first full conversion for BMW's 6 Series platform and made the car even more well suited for high-speed, long-distance touring.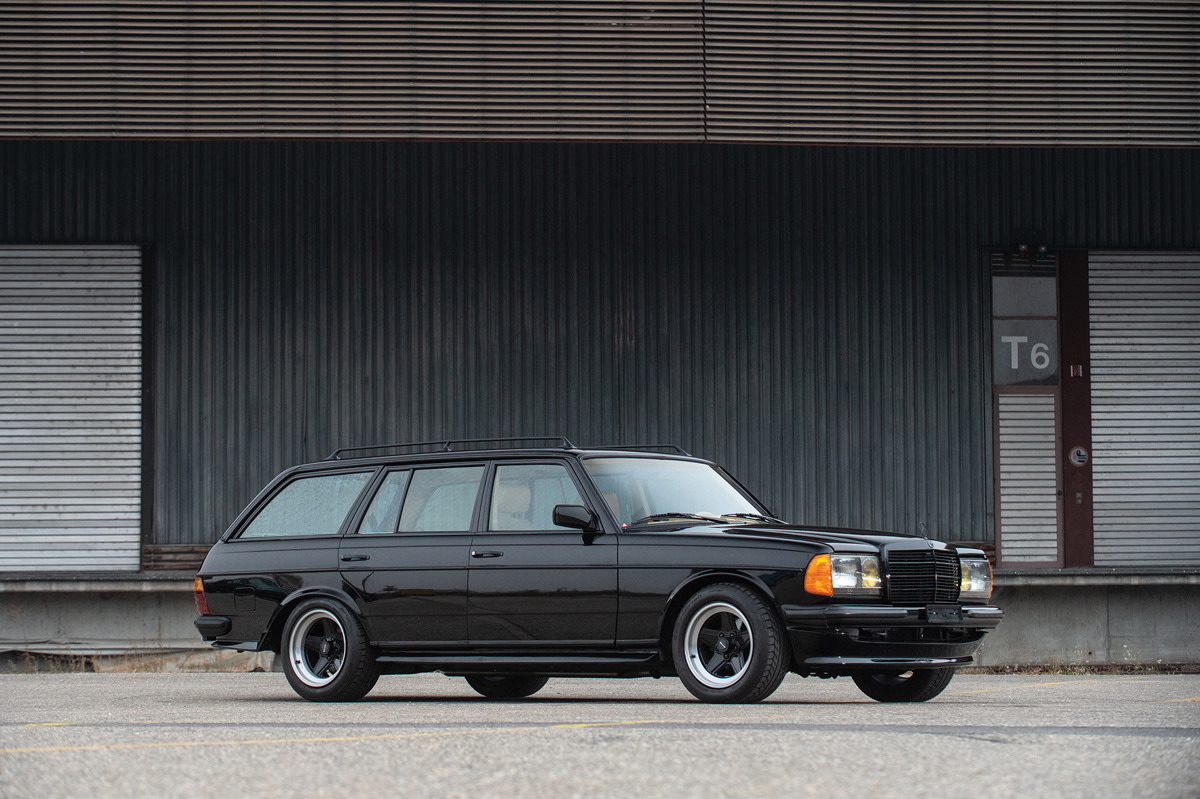 1979 Mercedes-Benz 500 TE AMG
Estimate: €60,000 - €70,000 EUR
Undoubtedly one of the highlights of the Youngtimer Collection, it is believed that this W123-series 500 TE was converted to AMG specifications in period by either AMG in the US or by someone who had intimate knowledge of Mercedes-Benz and AMG products at a time when few people would have had such knowledge outside AMG. It boasts a number of hallmarks indicative of an early AMG conversion, and would surely be a blast to drive and enjoy.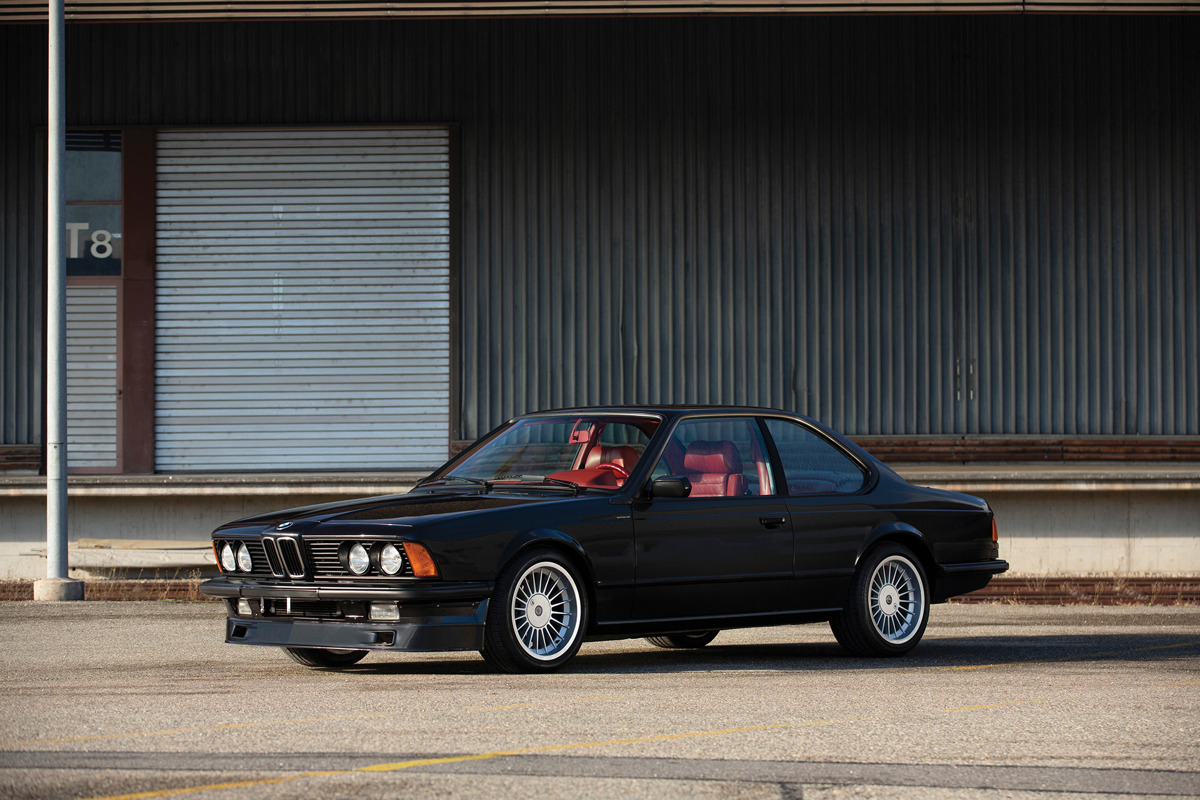 1987 BMW Alpina B7 Turbo Coupé/3
Estimate: €140,000 - €160,000 EUR
While only 130 B7 Turbos were built on BMW's E24 6 Series chassis and drivetrain, there was a model that was much rarer still. Presented here is one of only 17 catalyst-equipped B7 Turbo Coupés, designated the B7 Turbo Coupé/3 instead of B7 Turbo Coupé/1. Although these had less horsepower than their non-cat siblings, they produce more torque at lower RPM, making for more tractable performance. As such, these cars are very highly sought-after by Alpina enthusiasts.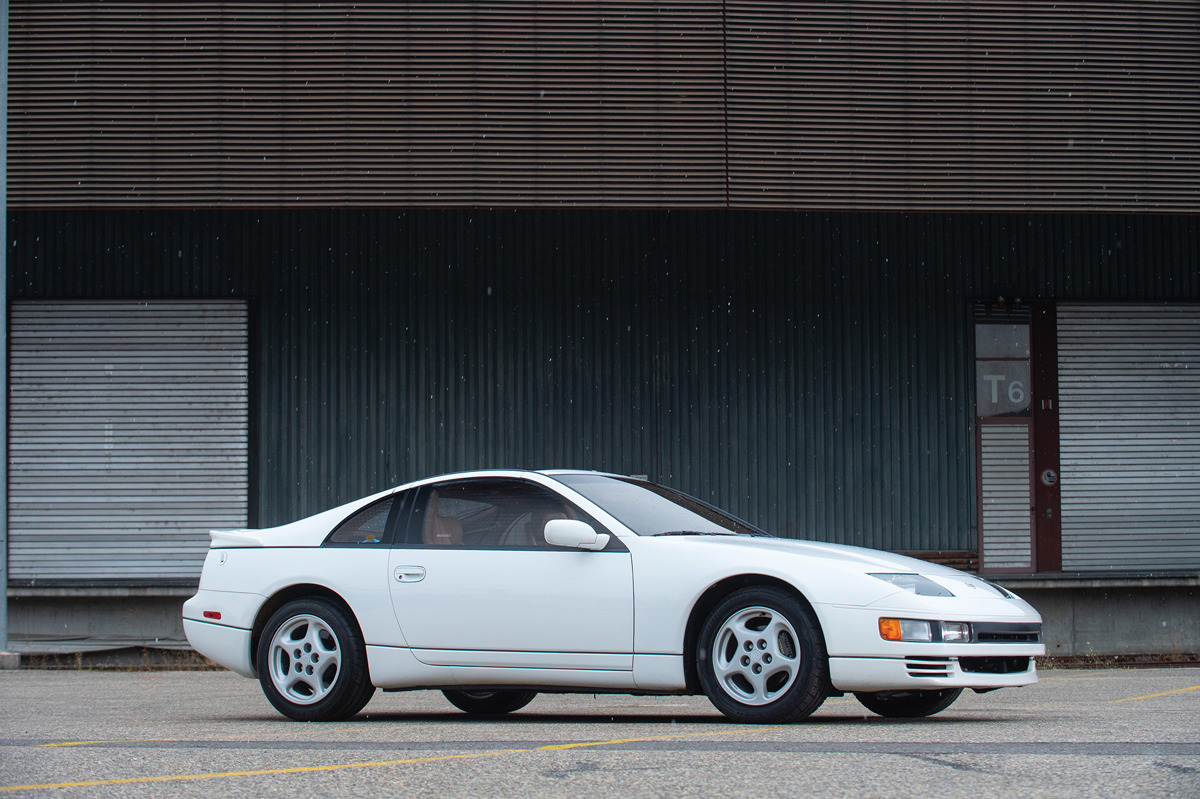 1992 Nissan 300ZX Twin Turbo
Estimate: €20,000 - €25,000 EUR
Delivered new to Avis Nissan of Fayetteville, Arkansas, this 300ZX Twin Turbo has travelled just over 25,000 miles from new and is presented in wonderfully original condition. It remained in that state until 2015 when it was imported to the United Arab Emirates, and made its way to Switzerland in 2017 with its current owner. Finding a 300ZX Twin Turbo with such low mileage and in such exceptional condition is truly remarkable, and this is not an opportunity to be missed.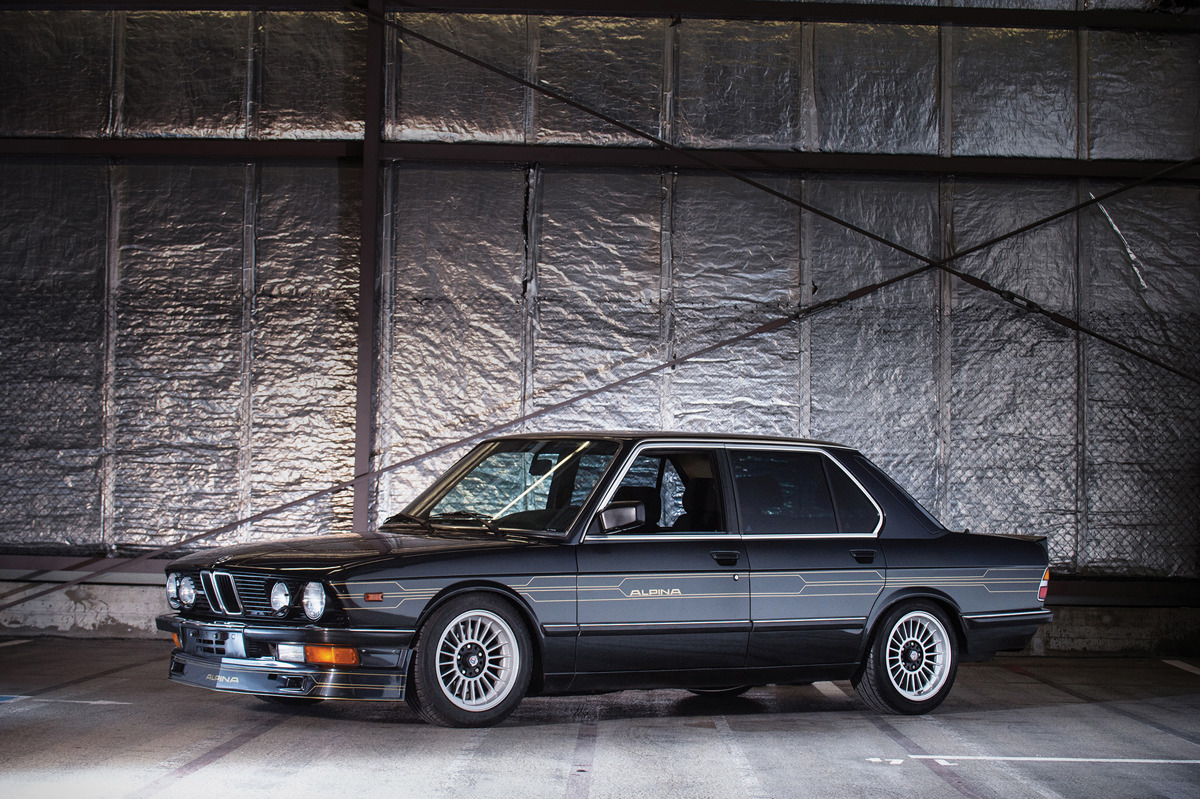 1986 BMW Alpina B7 Turbo/1
Estimate: €75,000 - €100,000 EUR
An incredibly potent and equally rare Alpina from an era when the focus was producing true thoroughbred sports cars, the B7 Turbo/1 was truly a world-beating sports saloon and the ideal car for the individual looking for a practical four-door sedan, but with sports car performance. Presented here is no. 196 of the 278 examples produced. It is specified in diamond black metallic with black interior featuring the classic Alpina wooden gear-knob, bespoke instrument cluster, sports steering wheel, and bucket seats.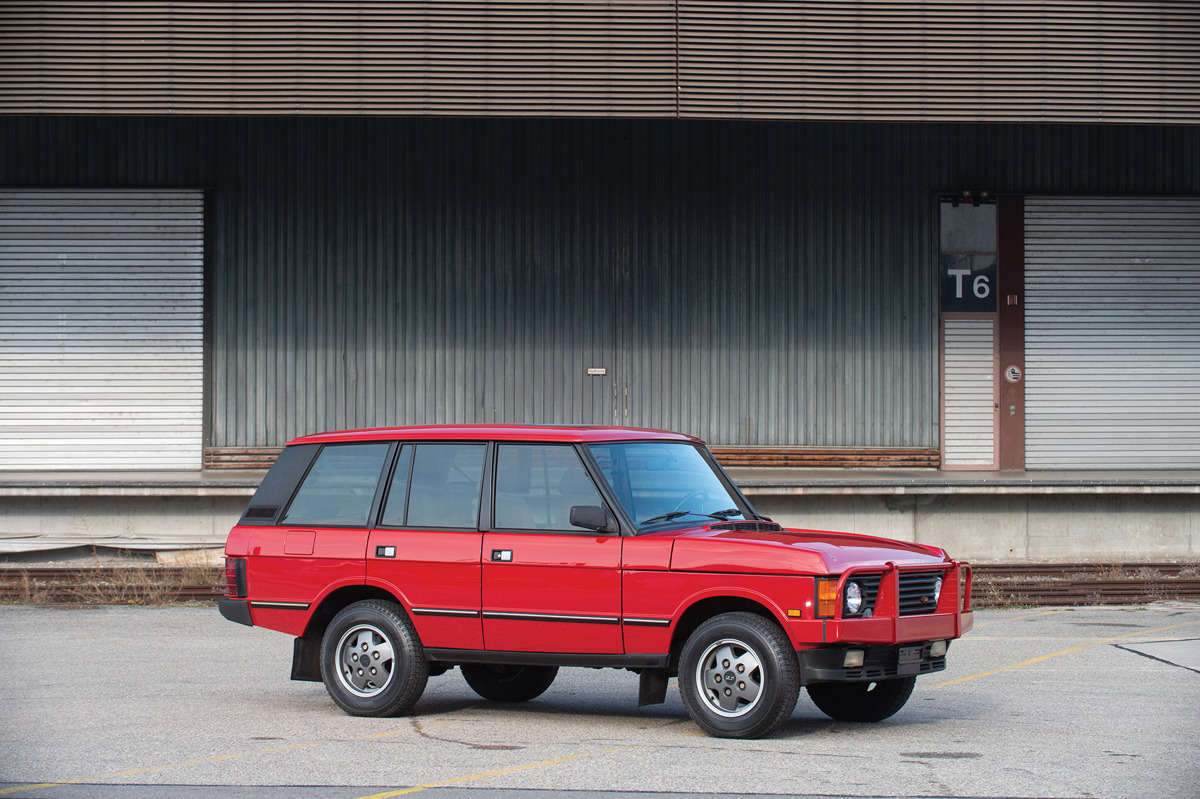 1992 Land Rover Range Rover
Estimate: €20,000 - €25,000 EUR | Offered Without Reserve
A US-delivery example, this Range Rover spent the majority of its early life in Utah before moving to Georgia, and subsequently Switzerland when it was purchased by its current owner in 2017. With less than 24,000 miles from new, this example is certainly amongst the finest extant.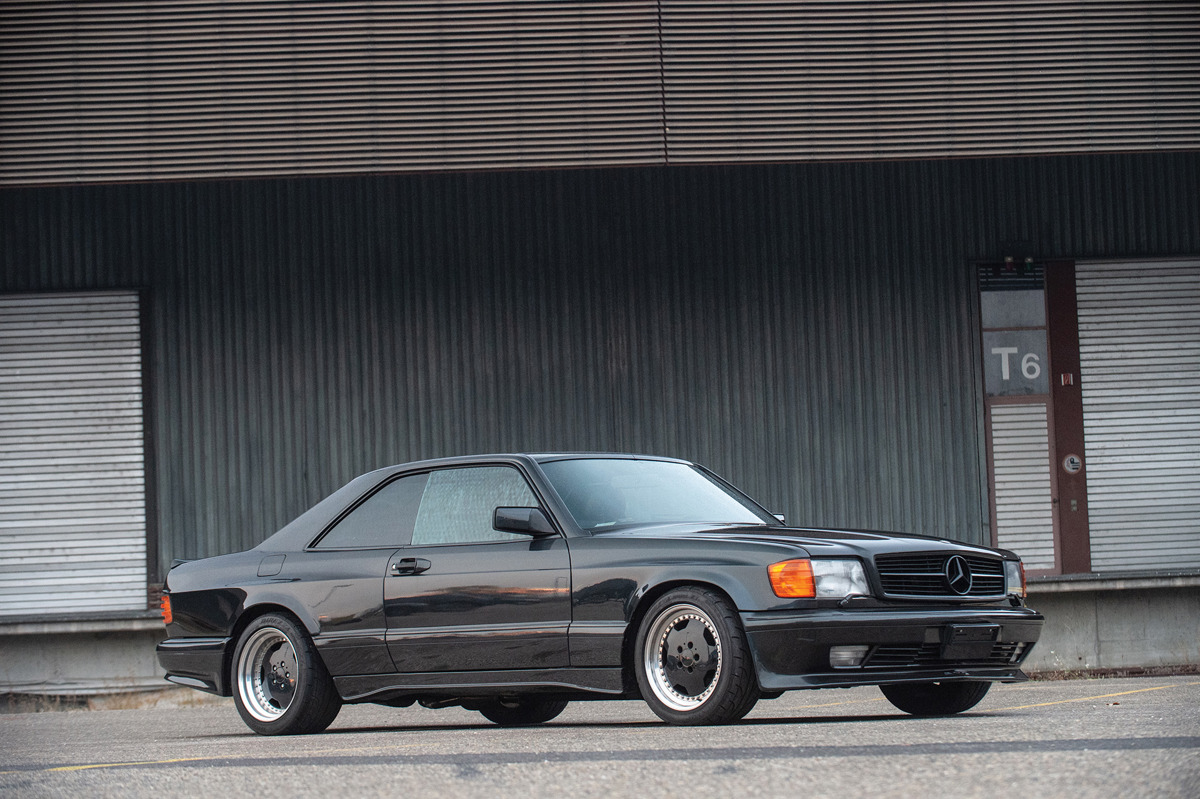 1990 Mercedes-Benz 560 SEC AMG 6.0 'Wide-Body'
Estimate: €90,000 - €120,000 EUR
Listed as originally delivered to Baden-Baden but eventually shipped to Japan, this 560 SEC AMG 6.0 'Wide-Body' is truly a Youngtimer icon. Certainly the car to have for enthusiasts of early AMG products, a well-kept 560 SEC AMG 6.0 'Wide-Body' should be in the collection of any enthusiast with a taste for high-horsepower German machines.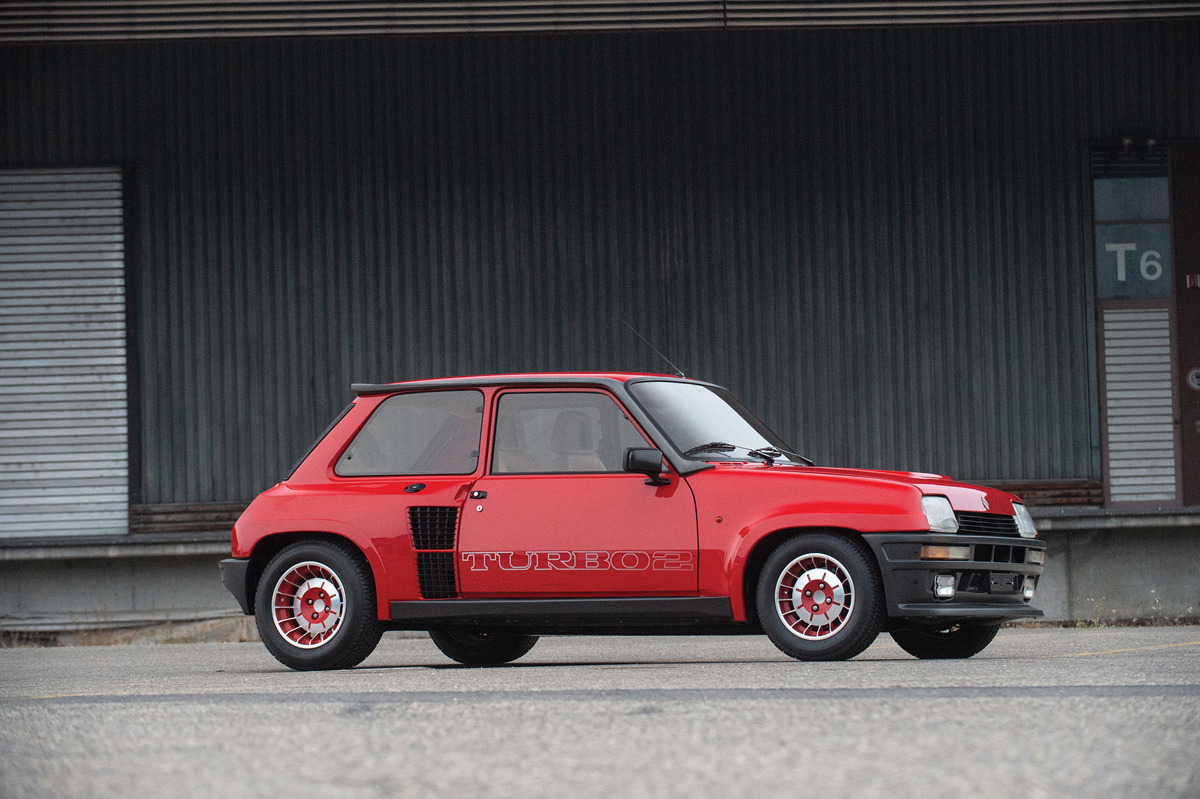 1985 Renault 5 Turbo 2
Estimate: €80,000 - €90,000 EUR
Built on a modified Renault 5 chassis, the Renault 5 Turbo turned what was a simple hatchback into a rear-engined, rear-wheel-drive performance car. This Turbo II was first registered in Wolfsburg, Germany, and is a perfect introduction to rallying's 1980s heyday.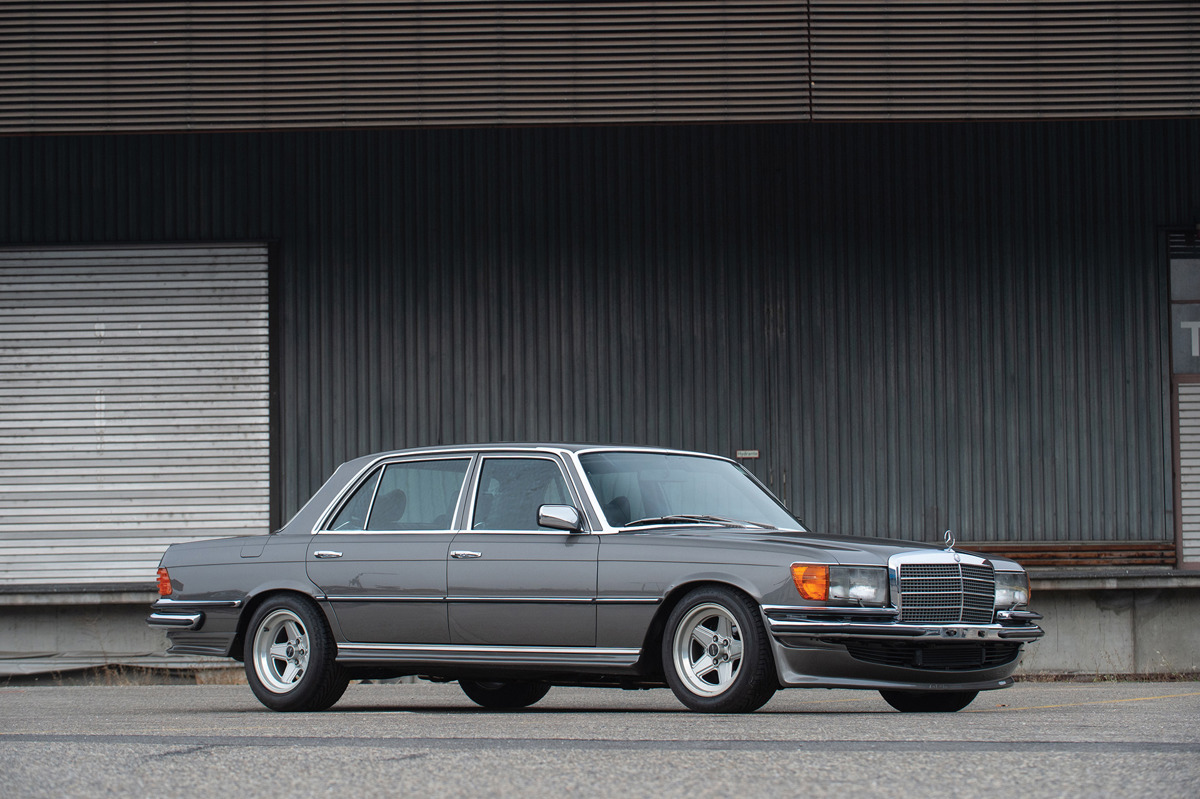 1975 Mercedes-Benz 450 SEL AMG 6.9
Estimate: €50,000 - €70,000
Boasting the largest engine of any non-American production automobile at the time of its unveiling, the 450 SEL AMG 6.9 was truly a gentleman's hot rod, providing the practicality of a four-door sedan with performance to keep up with almost anything else on the road. Presented in an understated silver-over-black color combination, this is a satisfying touring car bound to elicit admiring glances from knowledgeable enthusiasts and a car that will surely keep other contemporary automobiles at bay.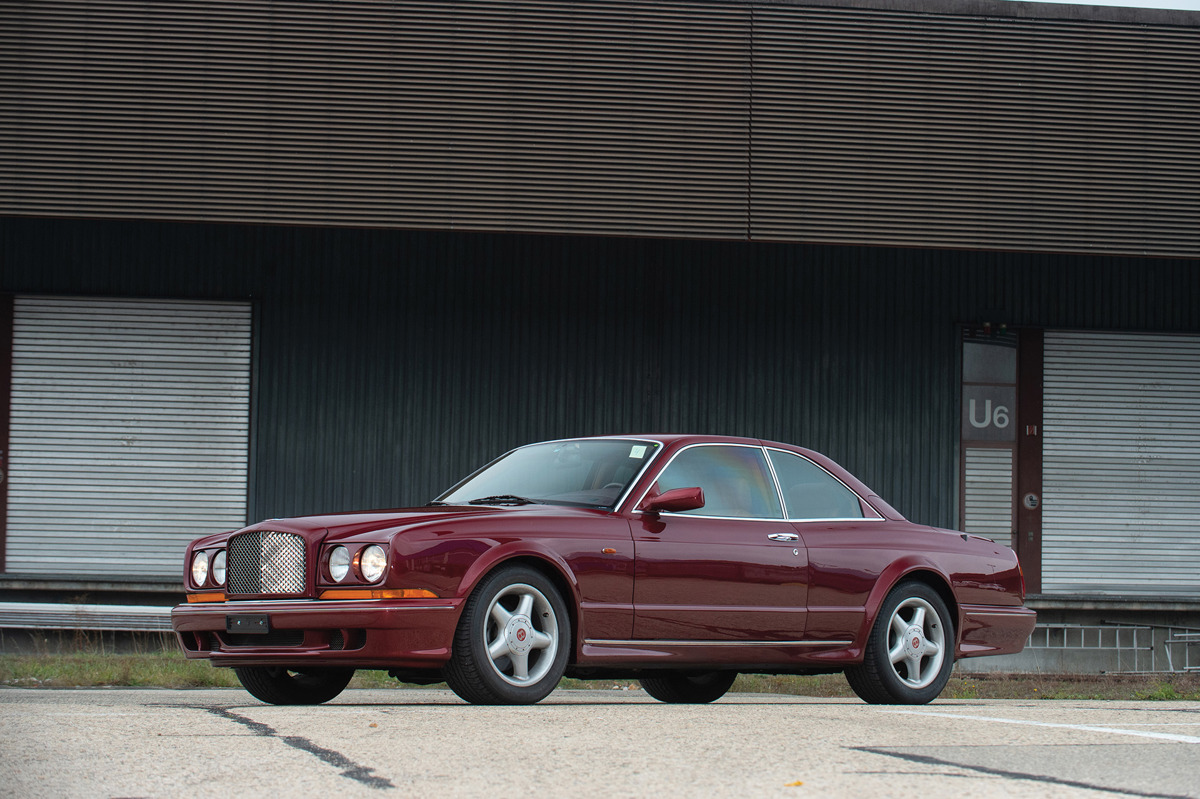 1997 Bentley Continental T
Estimate: €70,000 - €80,000 EUR
Introduced in June of 1996 as a short-wheelbase version of Bentley's Continental R, with 400 bhp on tap, it could hit 100 km/h from a standstill in less than six seconds, with its occupants swaddled in quintessential British luxury. Originally sold in Japan via official importer Cornes and Co. in 1997, this example presents very well in dark red over a two-tone beige leather interior. This is a car that harks back to the glory days of Bentley and represents an excellent introduction to the marque for potential owners.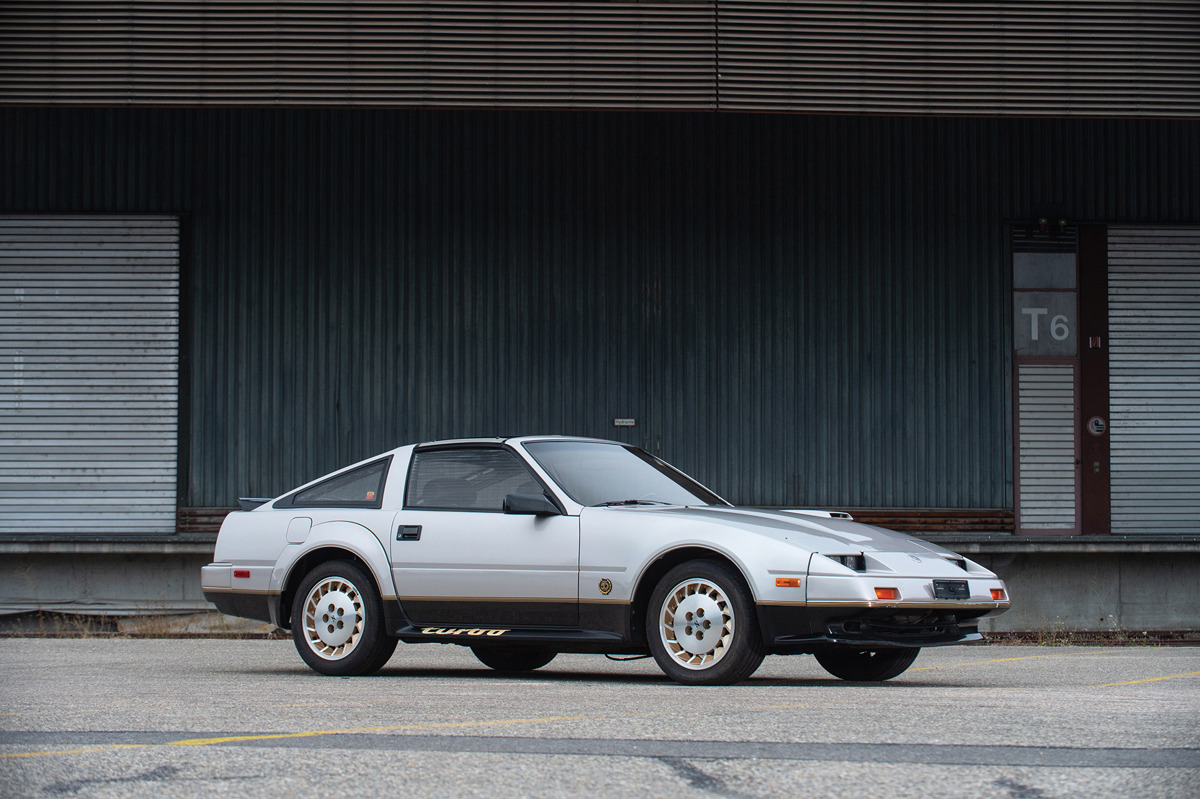 1984 Nissan 300ZX Turbo 50th Anniversary
Estimate: €20,000 - €25,000 EUR | Offered Without Reserve
Built to celebrate Nissan's 50th Anniversary in 1984, the 300ZX Turbo 50th Anniversary Edition boasted a futuristic digital dash amongst a number of unique touches. Equipped with the automatic transmission and delivered new to the US, it remained there until 2007 when it was imported to the United Arab Emirates and was later exported to Switzerland. Alongside the Shiro Special, the 50th Anniversary Edition model remains amongst the most desirable iterations of the Z31-generation 300ZXes, forward looking toward Nissan's bright future.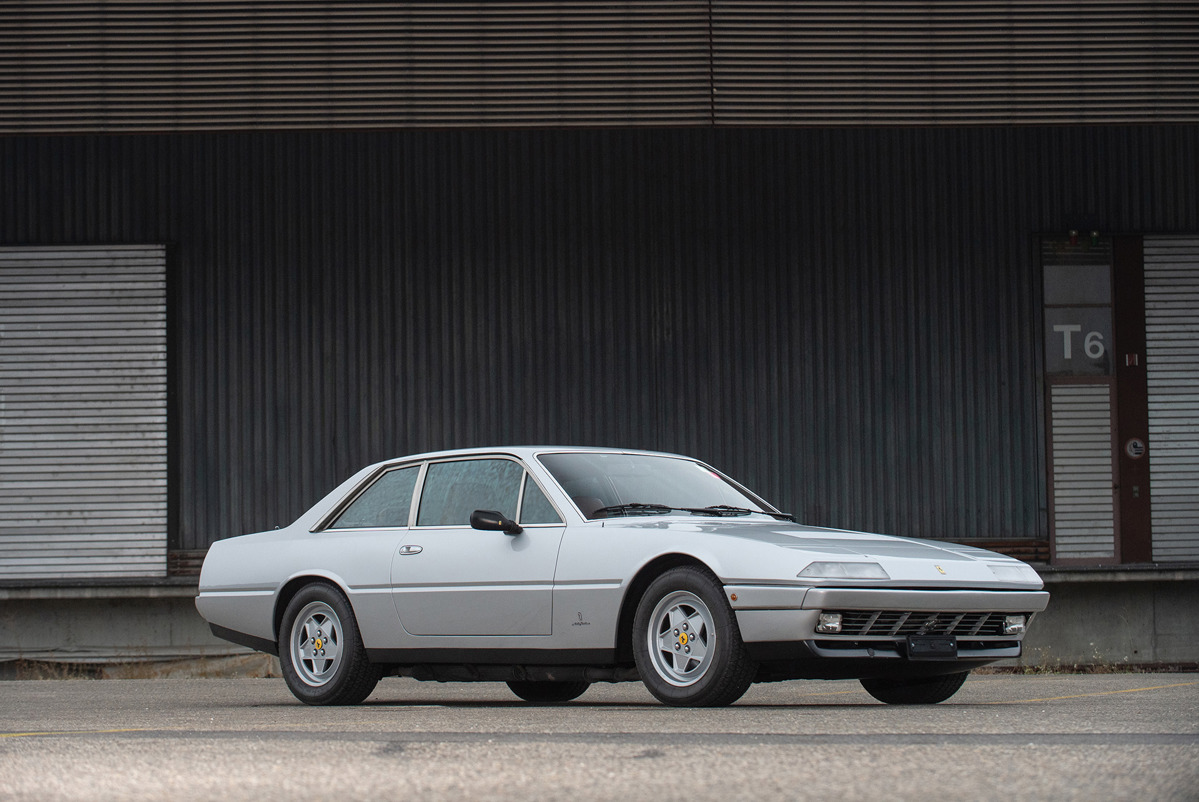 1989 Ferrari 412
Estimate: €80,000 - €100,000 EUR
Introduced in 1985 as a technically much improved and modernized version of the classic 365 GT4 2+2. The Ferrari 412 is often considered the ultimate version of the 400-series four-seat GT cars, and the manual variant is now the most popular. This manual-transmission example presents beautifully in its silver-over-brown color combination and would be perfect for extended road trips and a great way into twelve-cylinder Ferrari ownership.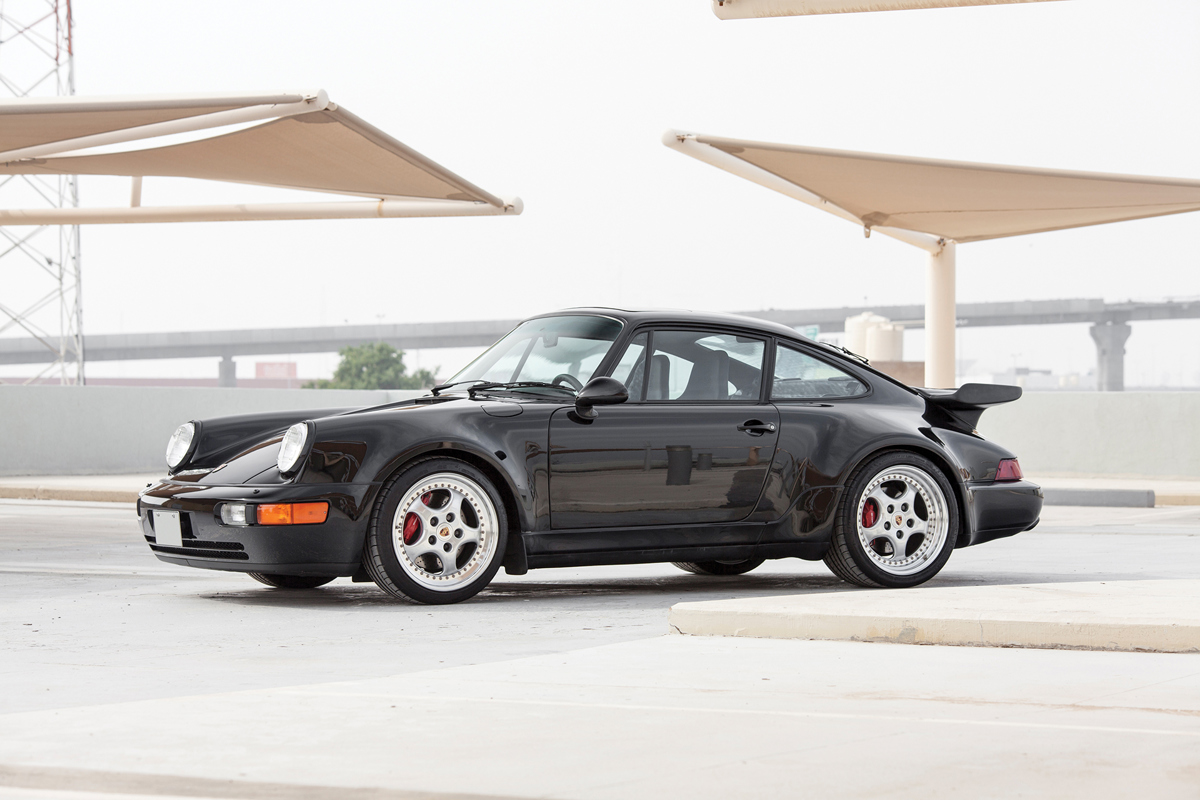 1994 Porsche 911 Turbo 3.6
Estimate: €150,000 - €180,000 EUR
Considered by many to be a quantum leap forward over the outgoing 930 Turbo, Porsche's 964-generation 911 Turbo was not only faster and more powerful, but Porsche managed to make the car easier to control. Upgraded with sports leather-trimmed bucket seats and a sport steering wheel, and finished in a sinister black-on-black color scheme, this 964 Turbo is ready to be driven and enjoyed by its next owner.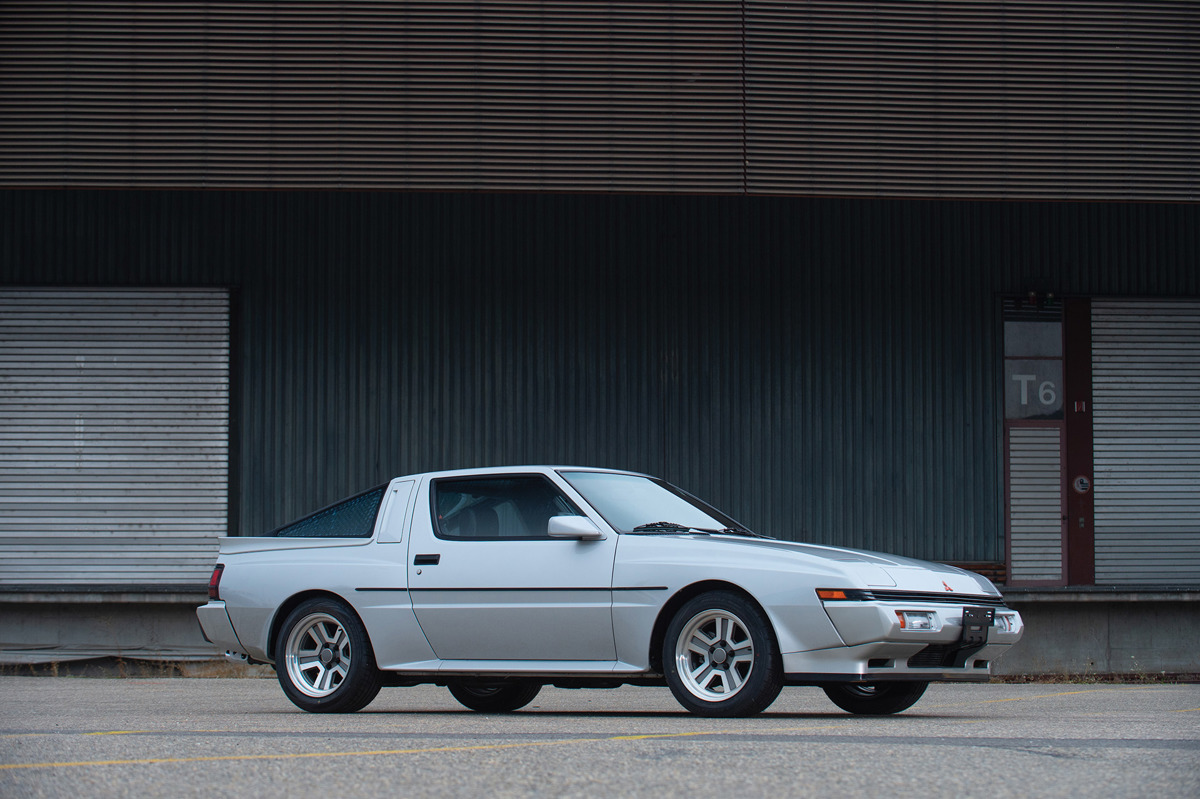 1986 Mitsubishi Starion ESI-R
Estimate: €10,000 - €15,000 EUR | Offered Without Reserve
Benefitting from single ownership for 30 years, just two registered owners, and less than 9,300 miles from new, this is truly a spectacular Starion in all regards. It remains overwhelmingly original throughout and presents a rare opportunity to experience a well-loved, well-maintained car absolutely loaded with mid-1980s technology.