Of the great names which have competed for the podium on motorsport's biggest stage, Juan Manuel Fangio can be considered your most admired driver's most admired driver. Among the most famous racing drivers of the modern era, all have deflected any comparison. Michael Schumacher's verdict in 2003: "Fangio is on a level much higher than I see myself." Even after Lewis Hamilton's record-breaking seventh world championship, a firm specializing in quantitative analysis considered several factors including the relative abilities of the car, team, and technology and determined that Fangio still decisively came out on top. With a racing record that brought home championships to Alfa Romeo, Ferrari, Mercedes-Benz, and Maserati, Fangio never wasted an opportunity to reflect glory onto his home country of Argentina.
Once Fangio retired, his on-track exploits were celebrated by the great brands that he helped make famous. No automotive marque was more congratulatory than Mercedes-Benz, which even named Fangio the President of Mercedes-Benz Argentina S.A. in 1974, a great honor for the proud cirollo. Raised in Balcarce by a father who emigrated to the country from Italy and worked as a house painter, Fangio won over the hearts of all race fans with his humility and his surprising success given his age. When Fangio began assembling artifacts for a museum documenting his career, he based it in Balcarce. Exhibited there, on a floor devoted to Fangio's work with the three-pointed star, was this prized 1958 Mercedes-Benz 300 SL Roadster. Now, it can be yours: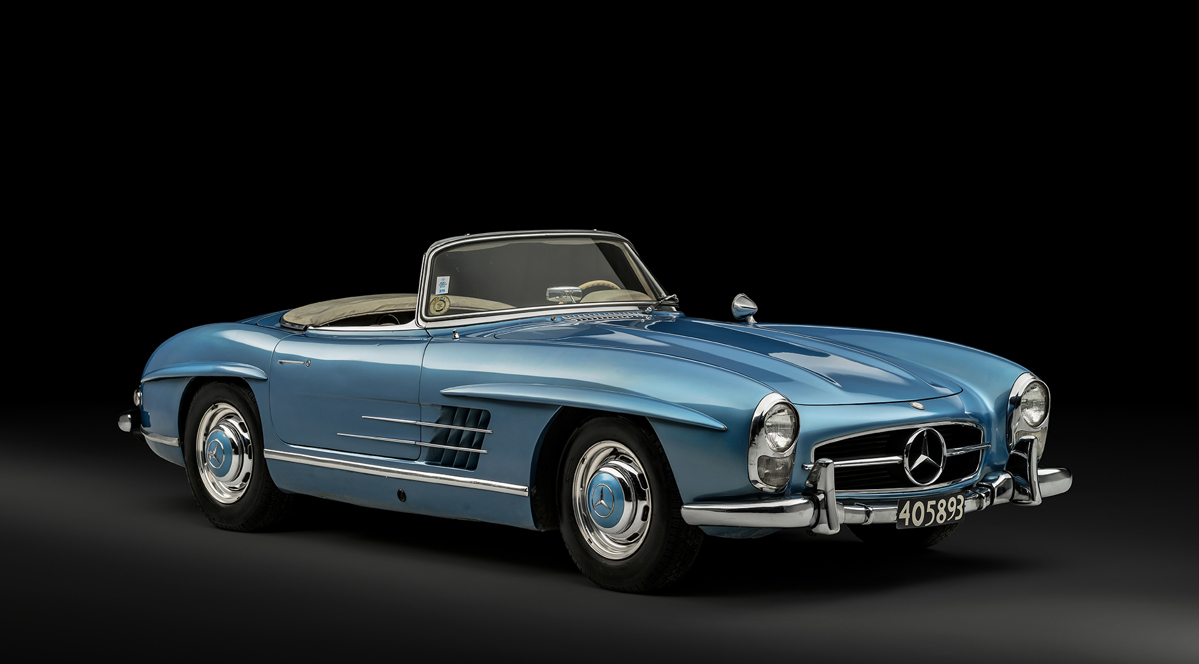 1958 Mercedes-Benz 300 SL Roadster
Estimate Upon Request
Fangio, as many motorsports aficionados already appreciate, had a brilliant run of victories in the mid-1950s punctuated by several potential tragedies that would have derailed the careers of lesser drivers. While driving a Lancia Aurelia GT in the early part of the decade, Fangio swerved to avoid a truck traveling in his lane and hit a telephone pole, flinging him from the car in the process. He survived intact with only skinned elbows to show from it. In 1958, while preparing for a race in Cuba which he won the previous year, Fangio was kidnapped, and managed to survive that experience relatively unscathed too. No wonder retirement must have felt welcome.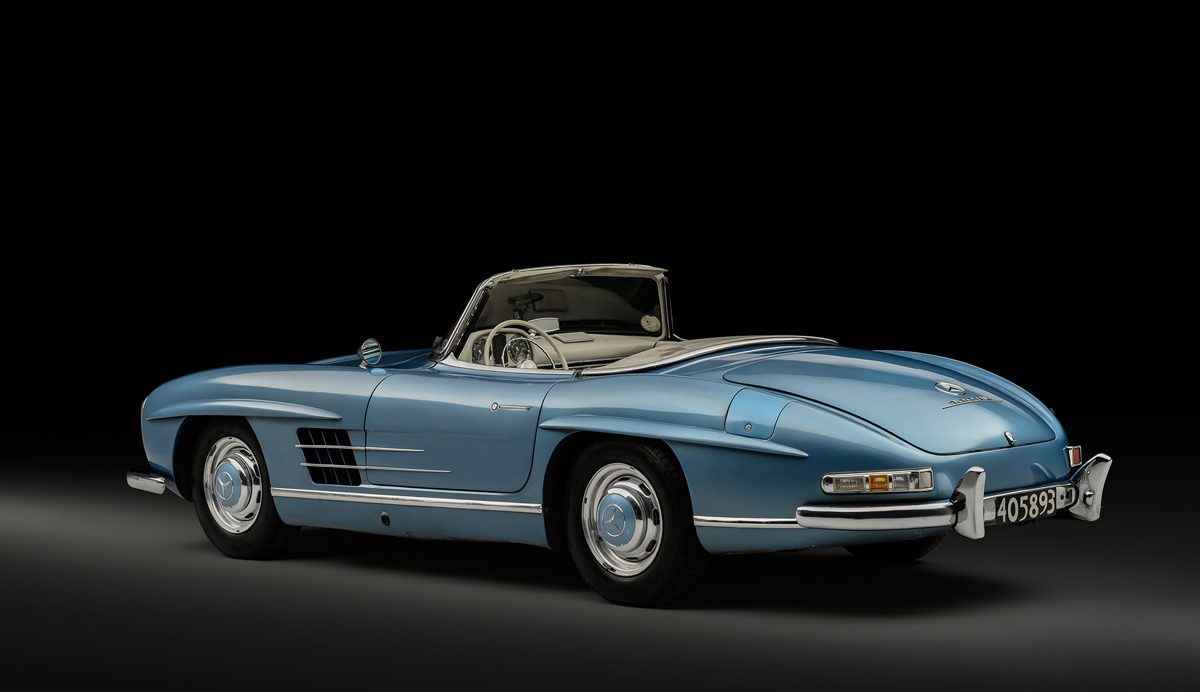 After finishing fourth place at the French Grand Prix in 1958, Fangio's decision was all but made. "It is finished," was Fangio's oft-repeated response to his mechanic after the race. Still, with 24 outright wins for only 52 official races entered, Fangio's batting average is comfortably better than most, and has gone down in motorsport history along with several other records that will likely never be bested. When he won a world championship for Maserati the previous year at 46 years and 41 days old, Fangio was crowned the Oldest World Champion. With his first-place victories buoying the legacies of four different manufacturers, Fangio also holds the record as having the most diverse set of constructors backing a multiple-time world champion. Though it can be said with relative certainty there was a special place in Fangio's heart for Mercedes-Benz.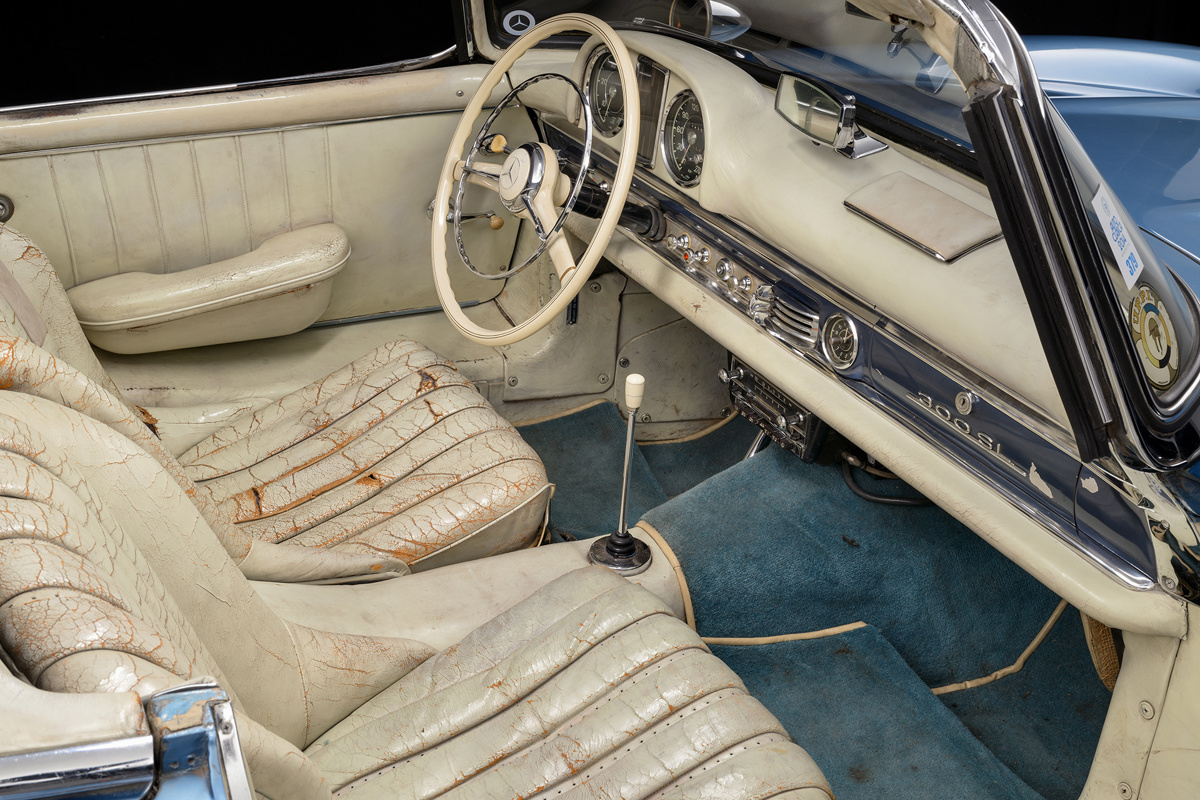 With his back-to-back world championships driving for Mercedes-Benz in 1954 and 1955, it is easy to see why the three-pointed star brand would claim a lifelong association with Fangio. The Argentine driver, a consummate professional who always promised a portion of his winnings to his racing technicians, liked how his Silver Arrow racers always came with their own dedicated mechanic. He requested the same treatment from Ferrari and was refused. When executives at Daimler Benz AG heard that the 1958 season was to be Fangio's final, they arranged to have this roadster, painted Metallic Light Blue over Crème in a similar motif to the Argentinian national flag, delivered as a gift to the great driver at the Dorchester Hotel in London.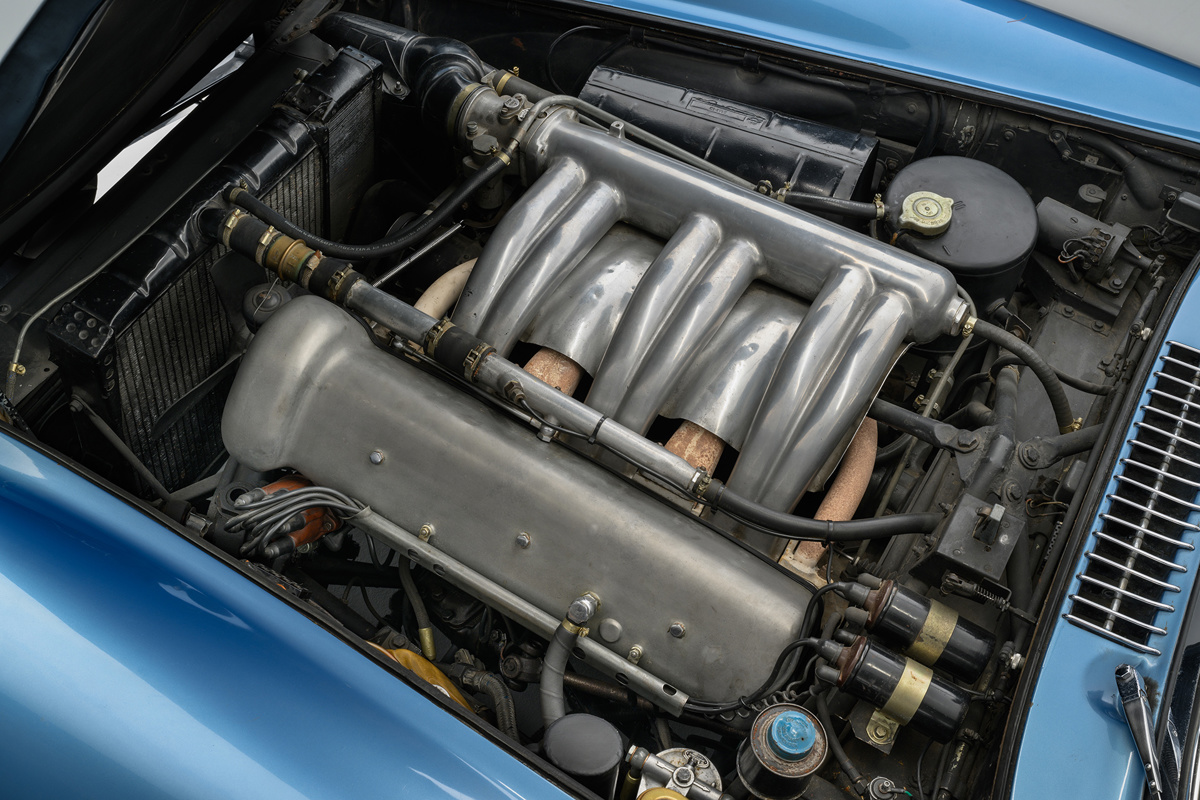 The generosity of the German sports car firm did not stop there, upon returning to his homeland with his new 300 SL Roadster after an extensive tour through Europe, Fangio continued representing Mercedes-Benz as a licensed dealer in Buenos Aires, as he had been since 1951. A little more than two decades after that in 1974, Fangio was named the President of Mercedes-Benz Argentina S.A., a reflection of the continued dedication to building the brand in the eyes of the Argentinian people. Soon afterwards, Fangio began gathering artifacts from his racing career. Twelve years later, an official museum opened in Balcarce, which housed this priceless 300 SL Roadster, a running and driving car, with all its years of patina from El Maestro intact and unchanged.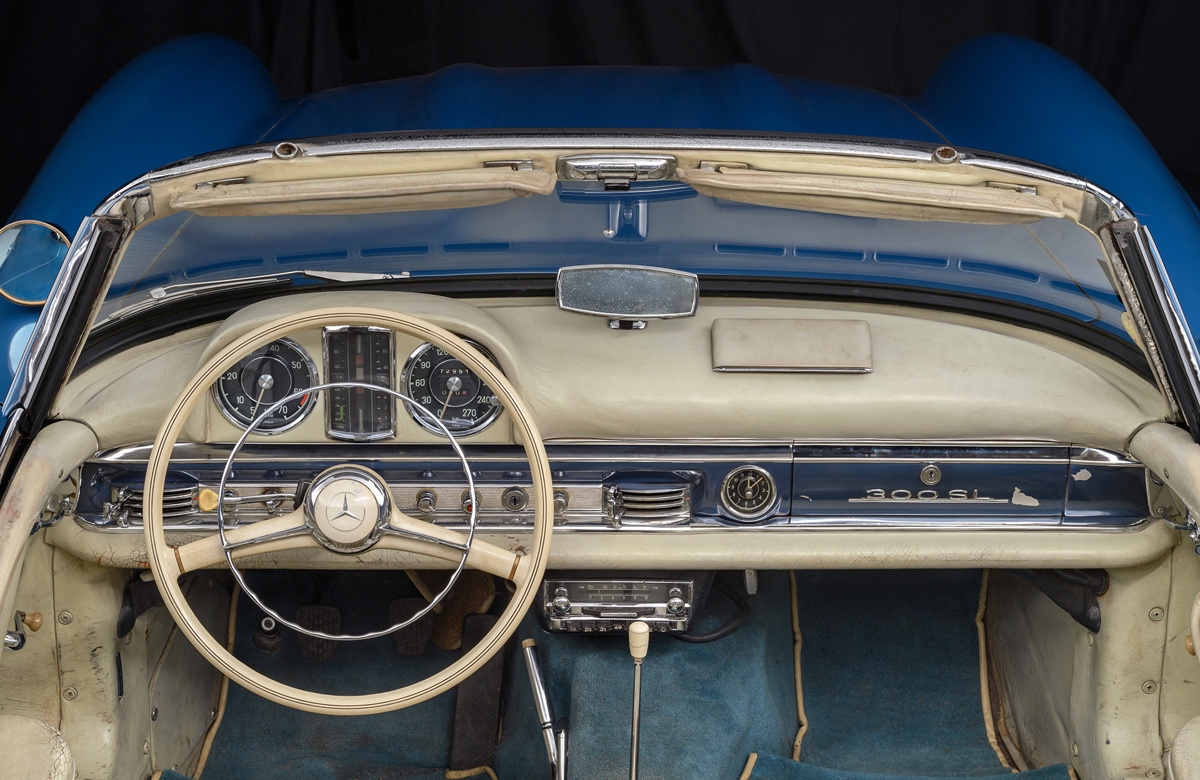 Part of the appeal with owning a true artifact of motorsports history like this example is a direct line of association with the man who owned it. The gear selector, steering wheel, and seats have not been replaced, and as such are the very tools used to operate this sports car by the Argentinian expert himself. Fangio was also nicknamed El Chueco ("the man with bowed legs"), and the leather-trimmed underside of the dashboard still reveals wear from the great driver's knees as he shifted gears. By all accounts, Fangio must have sincerely appreciated this gift, as he used it throughout his retirement, amassing more than 70,000 km on its odometer from extensive touring throughout Europe and South America.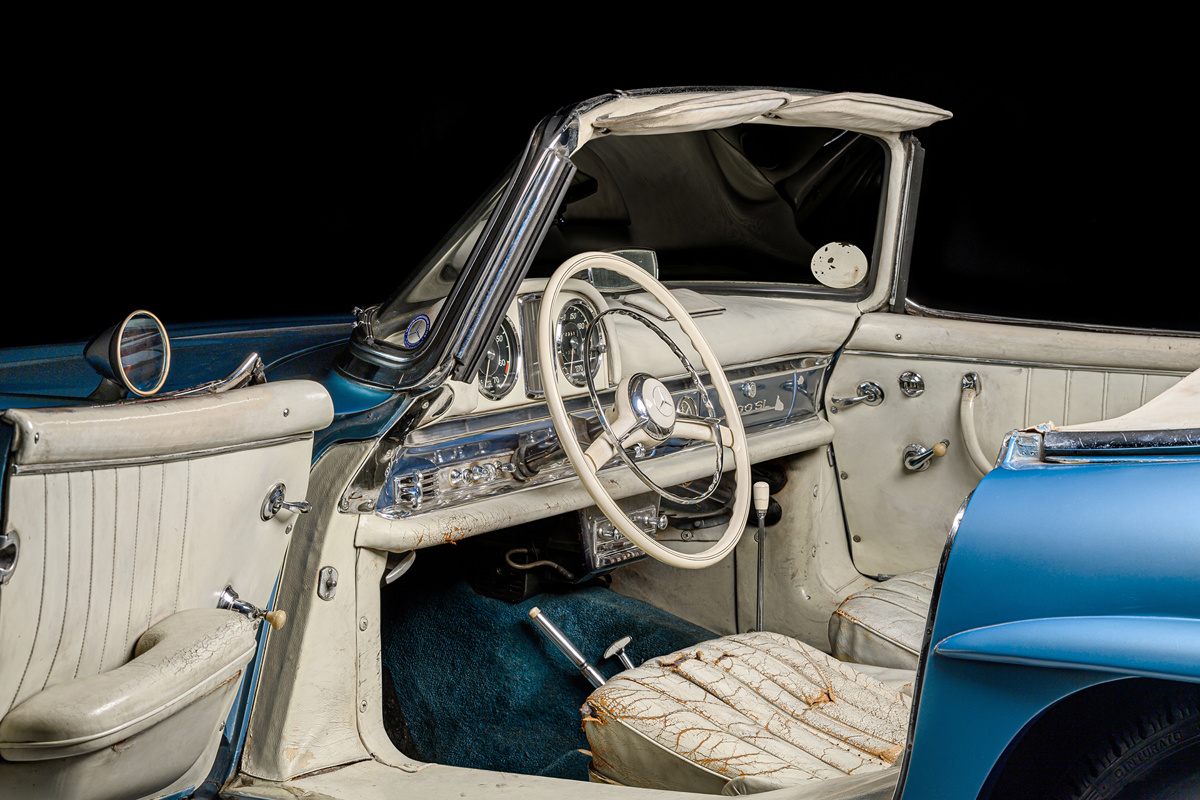 Presented with its original matching hardtop, this 300 SL is the ultimate example of a single-owner sports car where the first owner is regarded as the greatest driver to ever live. Perhaps the pinnacle road car for any aficionado of motorsport, this genuinely unrepeatable example will be available for public inspection as it will be exhibited at Sotheby's London this week. Afterwards, it will then go to the Royal Automobile Club, before travelling to the International Concours of Elegance (or I.C.E.) event in St. Moritz, Switzerland.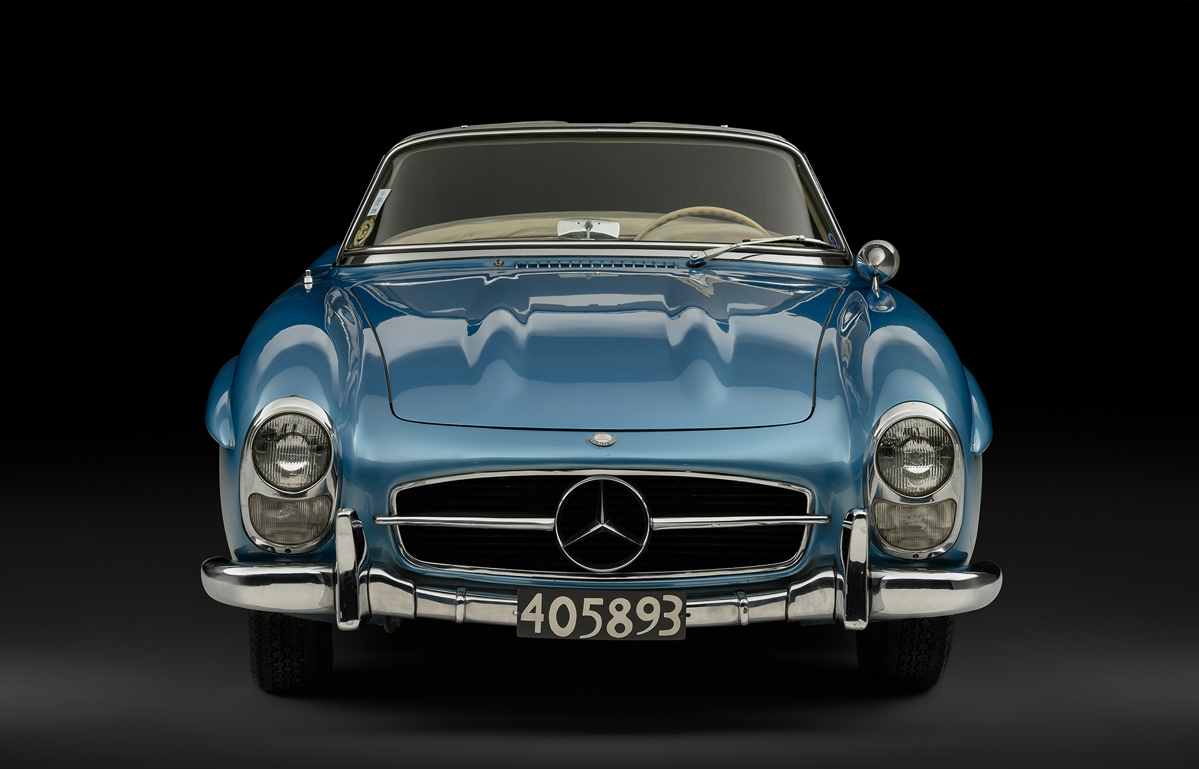 Interested bidders will be able to participate in a rather sporting format. Fangio's priceless 300 SL will be sold in a sealed bid auction from 21st March to 25th March. Clients are invited to offer an all-in price. There is no buyer's premium for the lot, meaning it functions more like a private sale. The final sale price will not be made public. For more details on this once-in-a-lifetime sale, as well as an extensive gallery of images and a video of the Fangio 300 SL Roadster in motion, please visit us at www.rmsothebys.com and best of luck bidding!