Famously known as a month of change and renewal, March can bring great bounty for those who have prepared for it. For those who have spent the past months planting seeds of knowledge; reading, researching, and studying trends, the treasures of spring are yours to behold. Spring cleaning, for some collectors, can mean opportunity for other collectors, who have been waiting years for their chance to acquire automobiles (and automobilia) that rarely go up for public auction.
United by their uncommon characteristics, these following fifteen examples are all available for bidding now, as part of RM Sotheby's Online Only: Open Roads, March auction. Our time-based auction platform allows prospective bidders the chance to observe how these lots evolve starting on 17 March and ending on 25 March. And with several lots "Offered Without Reserve," opportunities for exceptional acquisitions abound: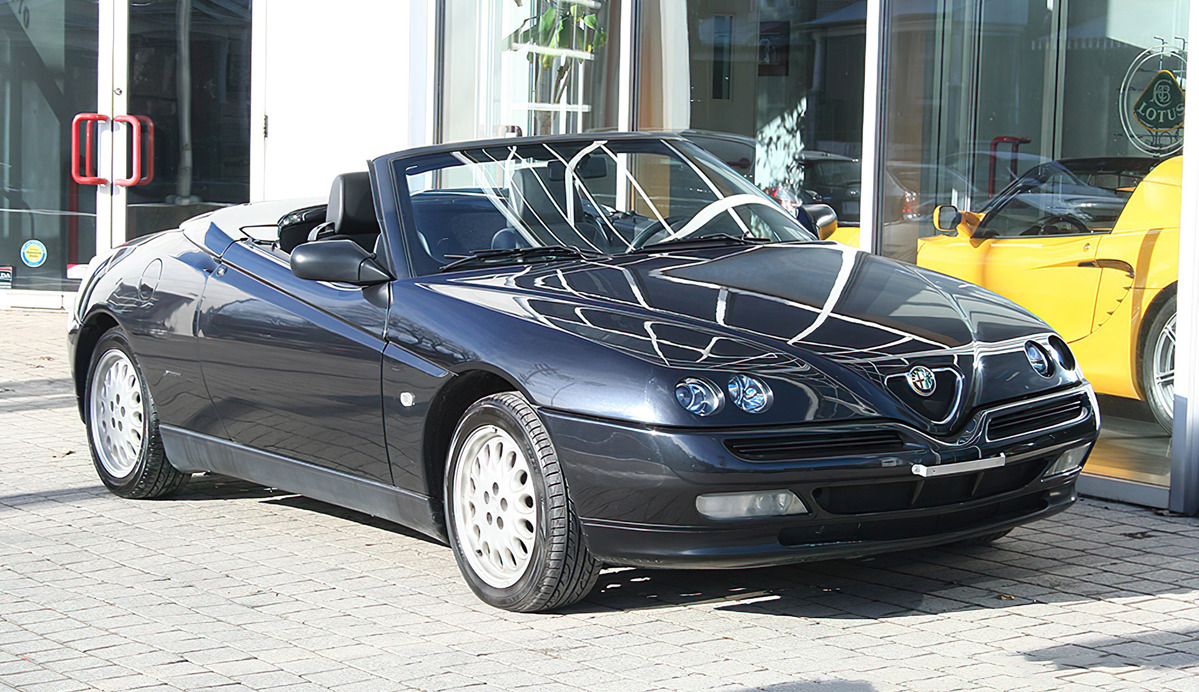 1996 Alfa Romeo 916 Spider
Estimate: $15,000 - $20,000 USD

 

|

 

Offered Without Reserve
Starting our list with an open-top Alfa Romeo, rarely seen in the United States, this 916 Spider is among the first examples able to be imported from Canada. Thanks to the 25-year exemption, this striking Enrico Fumia-designed sports car has been officially designated a "classic," and can therefore be registered legally in all fifty states. While waiting for this legal window to open has been a long time coming for some Alfa Romeo aficionados, experiencing the Italian brand's signature 16-valve "Twin Spark" engine powering a modern sports car will no doubt be worth the wait.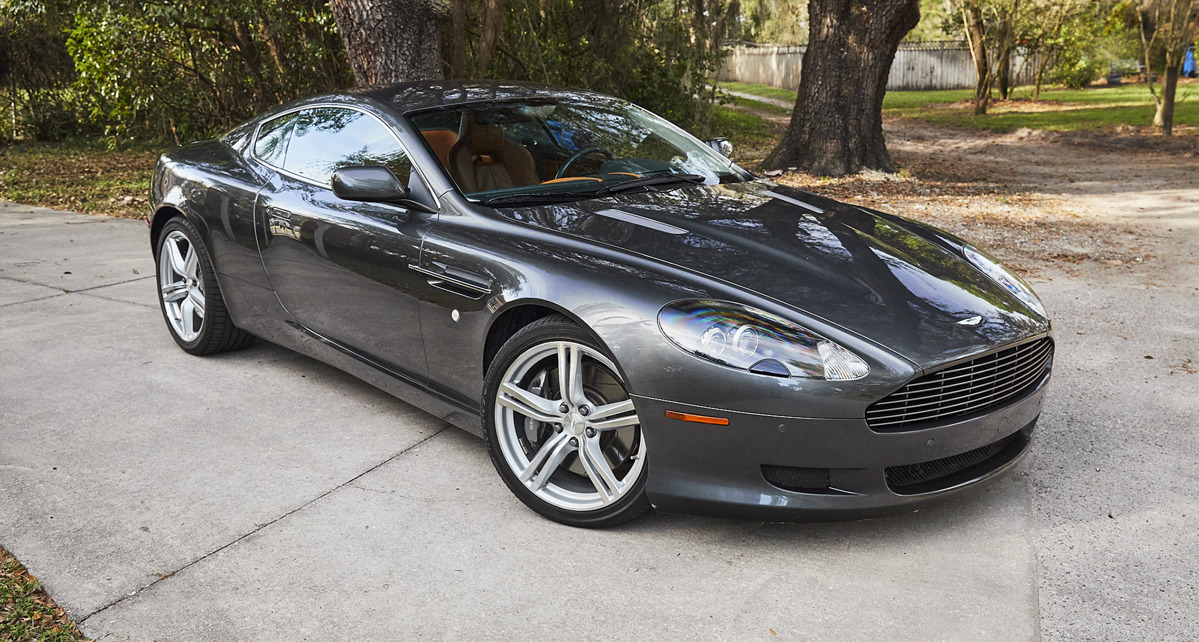 2008 Aston Martin DB9
Estimate: $54,000 - $64,000 USD
With a supremely tasteful design that was started by Ian Callum and finalized by Henrik Fisker, the mid-2000s Aston Martin DB9 embodied a tasteful, world-class grand tourer, and a return to form for the British brand. With its interior appointed with supple Bridge of Weir leather in a standout shade called Kestrel Tan, this 2+2 coupe combines both grace and generous performance.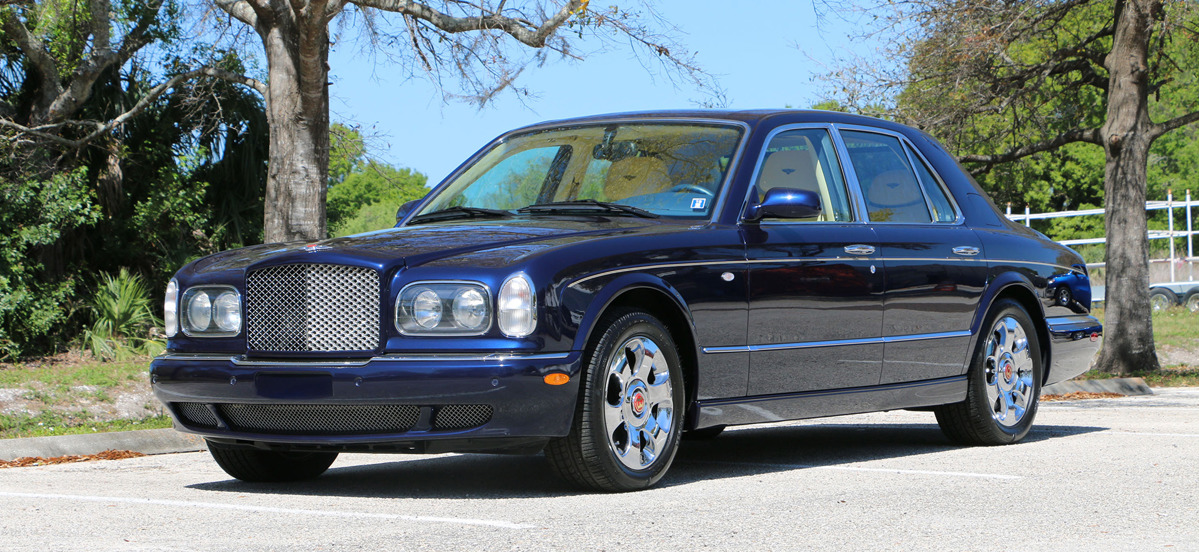 2001 Bentley Arnage Red Label
Estimate: $50,000 - $60,000 USD
For those searching for a bit more backseat space from their British luxury cars, Bentley offered an in-cabin experience that could rival yachts or private planes. Featuring a bevy of exotic materials, from the gear selector knob, hewn of solid Birdseye Maple, to the overall interior appointments in Peacock over Magnolia leather with French Navy Piping, this handmade Arnage Red Label exhibits all the hallmarks of a car that has been carefully maintained. It is not often that condition report photographs of a luggage compartment can move one to audibly gasp, but they do so on this example. Worth a look.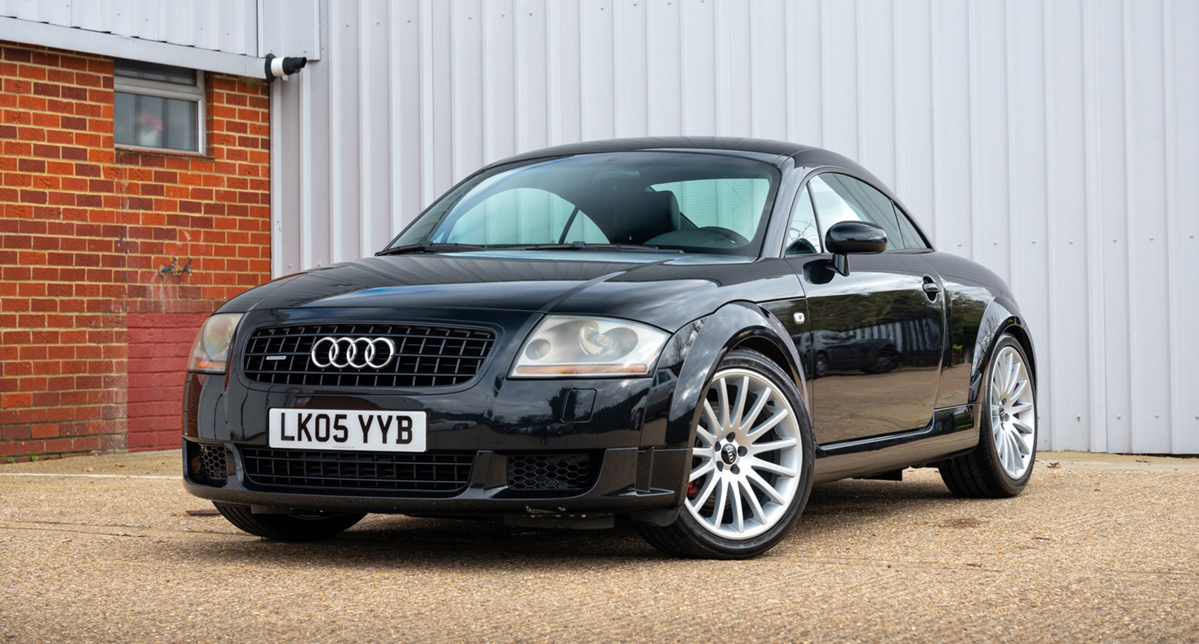 2005 Audi TT quattro Sport
Estimate: £7,000 - £9,000 GBP

 

|

 

Offered Without Reserve

 

No doubt a future classic in terms of early-2000s sports car aesthetics, the first-generation Freeman Thomas-designed Audi TT set a design standard for the brand that continued well into the next decade. Thomas echoed the circular shape of the Audi rings throughout the interior and exterior of the TT, perhaps most significantly in the rear, which features twin exhaust portholes in this 225-horsepower version. With a potent KKK turbocharger, a 5-speed manual transmission, and its Haldex all-wheel-drive system, this Audi TT quattro Sport presents a compelling package for enthusiasts and collectors alike.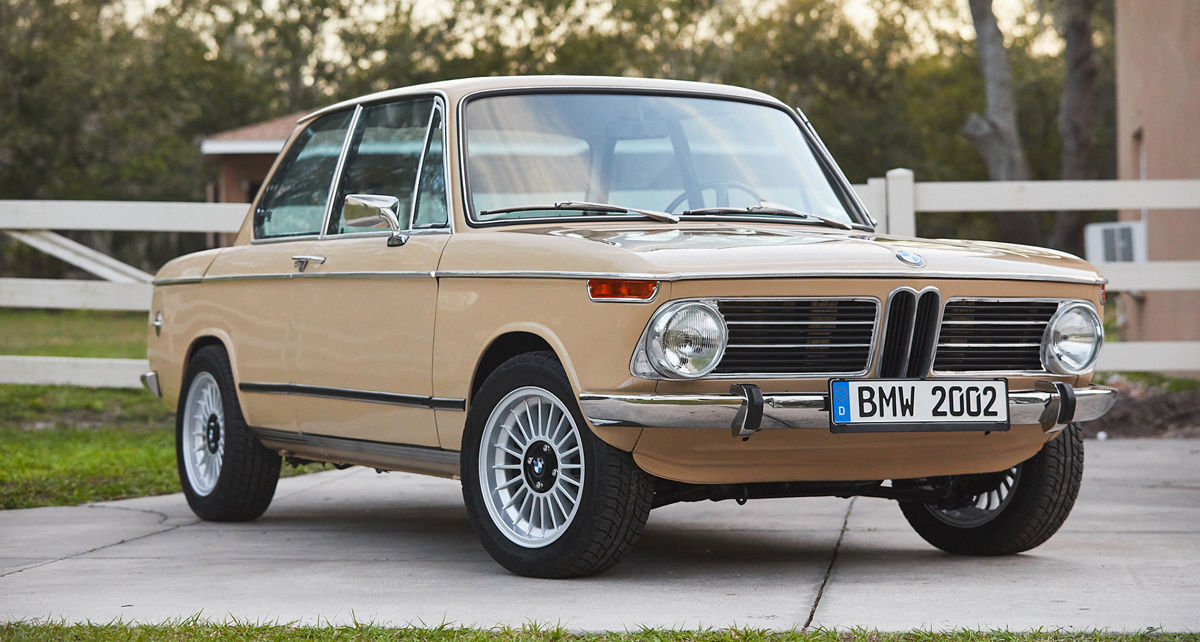 1972 BMW 2002
Estimate: $35,000 - $45,000 USD
A rising star in the world of collection-worthy BMW sports cars, this "round taillight" 2002 embodies all the qualities that made the Bavarian brand a serious contender in the world of top-tier automakers. Balancing a well-appointed cabin with its factory-correct medium brown leatherette interior with a smart Sahara Tan exterior, this example has been recently serviced and is ready for springtime driving.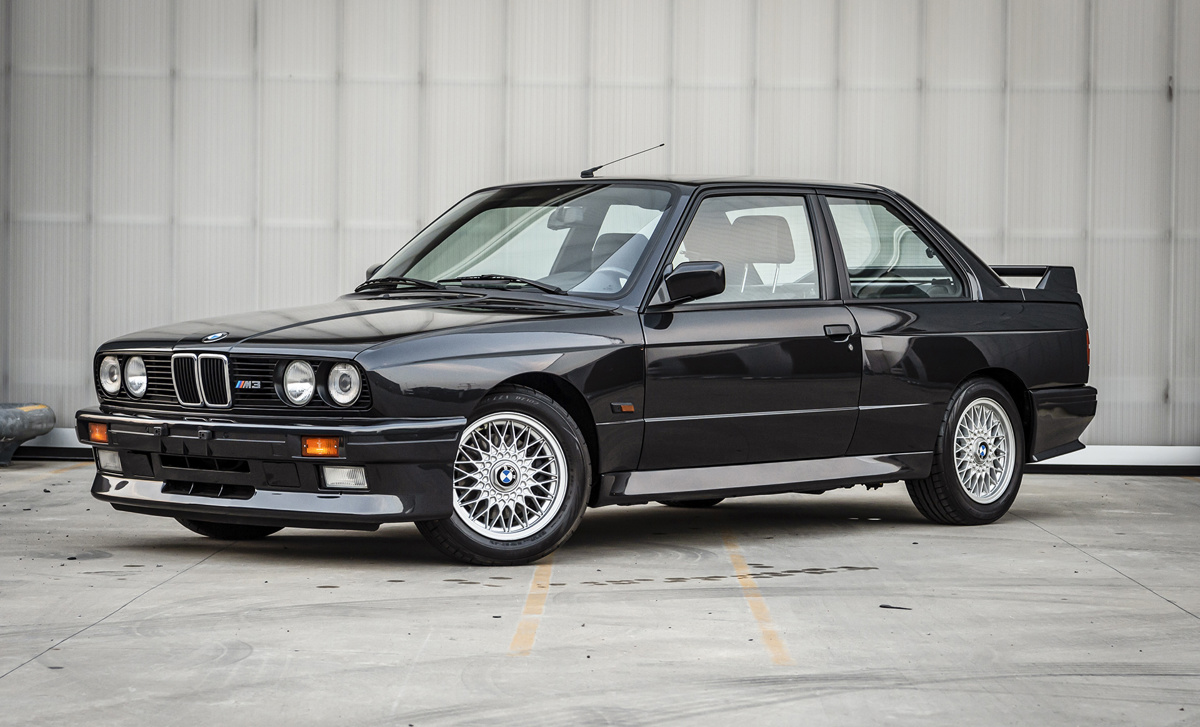 1988 BMW M3
Estimate: €80,000 - €90,000 EUR
When BMW decided to homologate a version of their E30-generation passenger car for competitive driving in the late 1980s, they no doubt were hoping for success. Yet even the most optimistic BMW product planners could not have imagined their newest motorsport-derived car would create such an enduring legacy. All "M-Performance" models are worthy of consideration, but there is a reason why the E30 M3 became a perennial favorite for tastemakers from Frank Ocean to Paul Walker. Featuring a tasteful color combination of Diamond Black Metallic paint over an Anthracite gray interior with tartan-style patterned seats, the performance from this example is anything but subtle. A modern classic.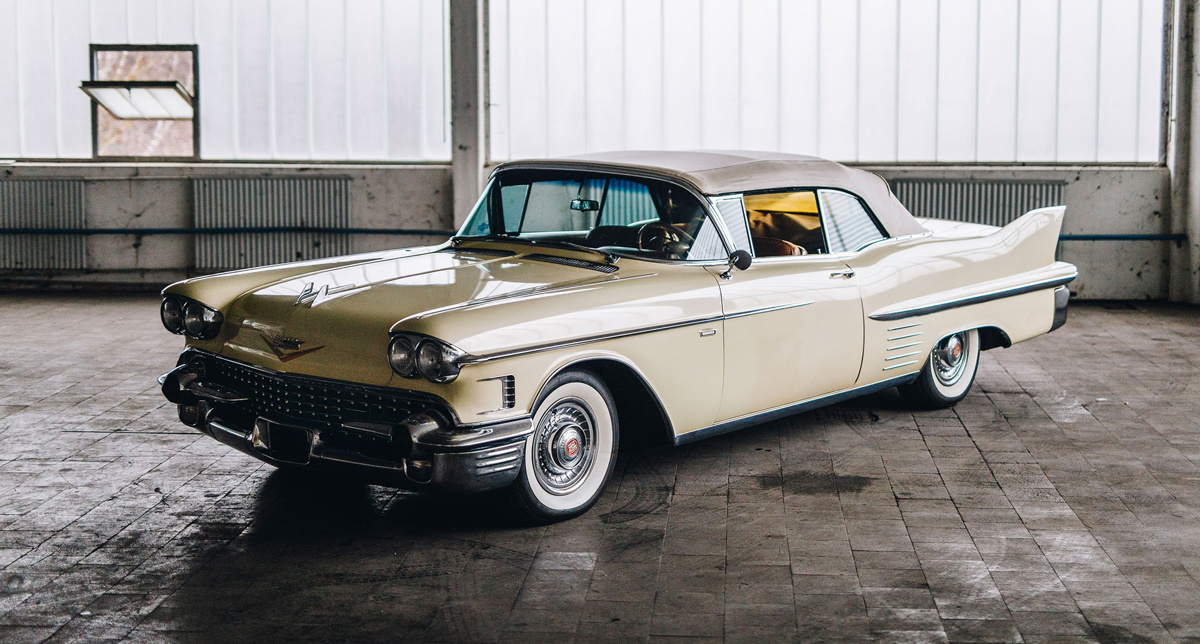 1958 Cadillac Series 62 Convertible
Estimate: €75,000 - €100,000 EUR
Another example that showcases the diverse offerings available from a truly global auction, this Cadillac Series 62 is, as their famous marketing campaign once stated, the standard of the world in terms of luxury automobiles. While our previous lot was a classic German car located in Italy, this is perhaps one of the most quintessential mid-century American convertibles, currently located in Germany. Featuring a drop-dead gorgeous leather interior paired with classic V-8 power, this Cadillac Series 62 certainly stands apart from anything produced by European OEMs in the same period.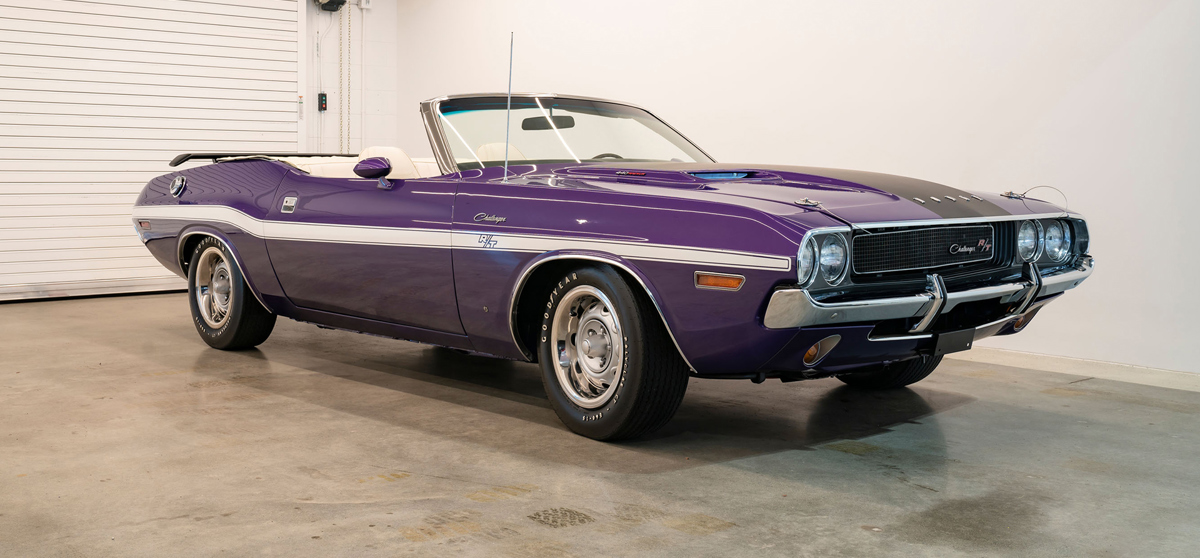 1970 Dodge Challenger R/T Convertible
Estimate: $130,000 - $150,000 USD
From the late 1950s to the dawn of the 1970s, top-of-the-line American convertibles expressed their outsized design language, first with form (in terms of tailfins) and then in color. The "High Impact" Plum Crazy-over-white vinyl color combination on this 1970 Dodge Challenger R/T certainly made this Mopar-powered convertible stand out among its muscle car peers on boulevards and main streets across the country. Well-optioned from new, this example retains desirable features such as front bucket seats, a Rallye instrument cluster, and a center console wrapped in woodgrain veneer. Of course, no accessory could beat this example's numbers-matching 375-horsepower, 440-cubic-inch V-8 engine.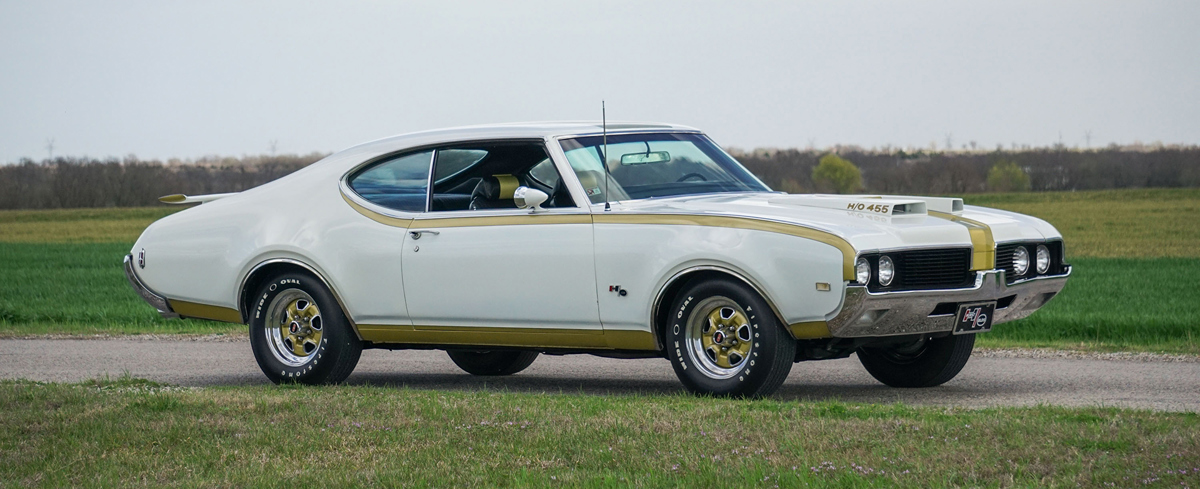 1969 Oldsmobile Hurst/Olds
Estimate: $100,000 - $120,000 USD
Another example in our mini-list of uncommon muscle cars, the 455-cu. in. V-8 engine in this iconic Oldsmobile was the second generation of a collaboration between that most august General Motors brand and Pennsylvania-based transmission magnate Hurst Performance. Though the Hurst name is still in use today (the firm famously also invented the "Jaws of Life" rescue device), for many mid-century enthusiasts, examples like this one from 1969 stood as the greatest expression of Hurst's commitment to high-quality performance upgrades.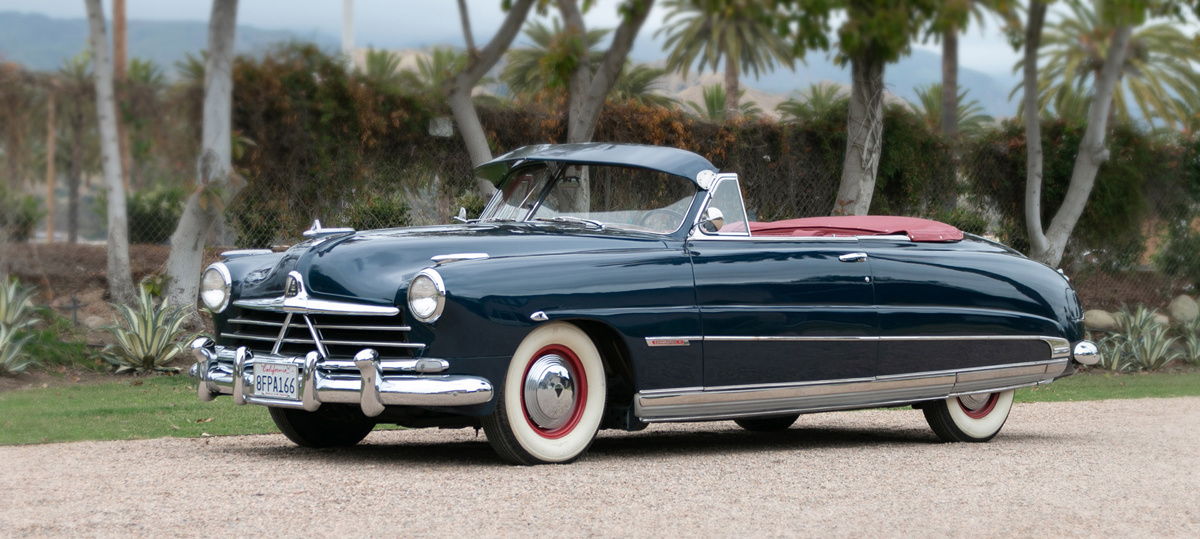 1950 Hudson Commodore Eight Convertible Brougham
Estimate: €35,000 - €45,000 EUR

 

|

 

Offered Without Reserve

 

Another uncommon sight on European roads, this top-of-the-line Commodore Eight model featured all the advancements that set Hudson apart from other American automakers, including iconic interior styling and the brand's signature "Step-Down" chassis configuration. One of the benefits of this cut-down frame was an unmistakable driving experience from the cabin, which is so perfectly illustrated by this ride-along video. With only 425 Hudson Commodore Eight Convertible Brougham models ever made, this spectacular streamliner would be a rare car to see on a Sunday drive.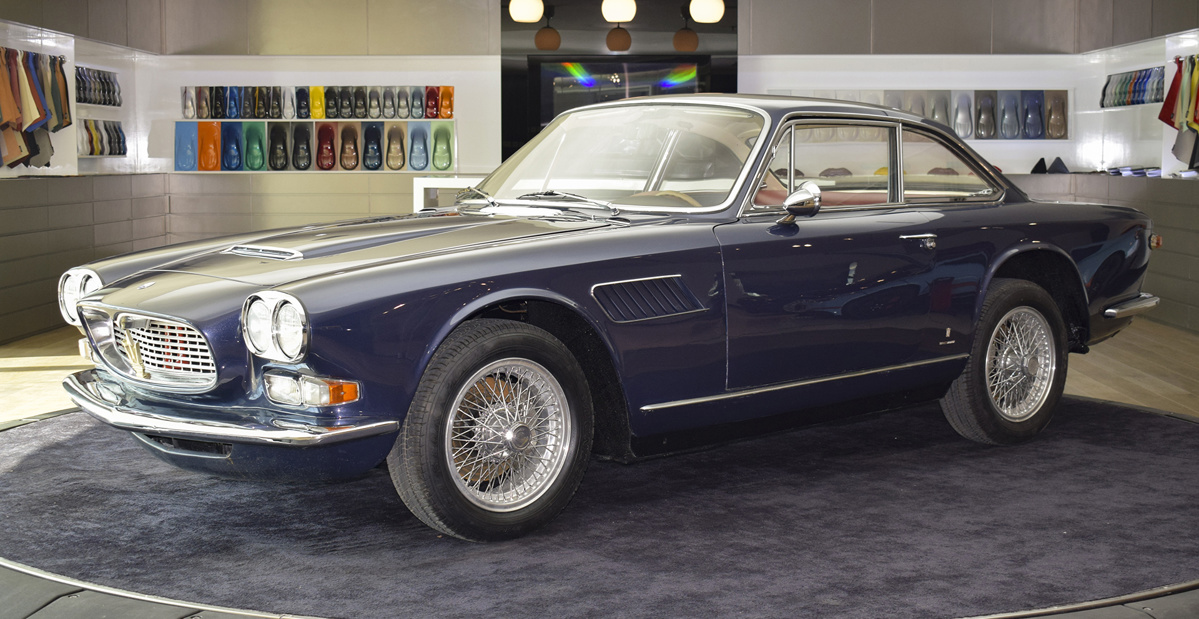 1966 Maserati Sebring 3500 Series II
Estimate: €100,000 - €140,000 EUR
Another lot with video accompaniment, this short clip allows us to peek under the hood of one of Maserati's most timeless grand touring cars. Powered by the brand's legendary "Tipo AM101" straight-six, dual-overhead cam engine, the Sebring offered an option between one of the first Lucas fuel injection systems fitted to a passenger car, or a triple Weber carburetor setup. As you can see (and hear) this engine sports the carburetor setup, which is more reliable and easier to service in the long run. A model which has earned the respect of automotive aficionados ranging from formal concours planners to neighborhood cars and coffee attendees, this Maserati has much to offer.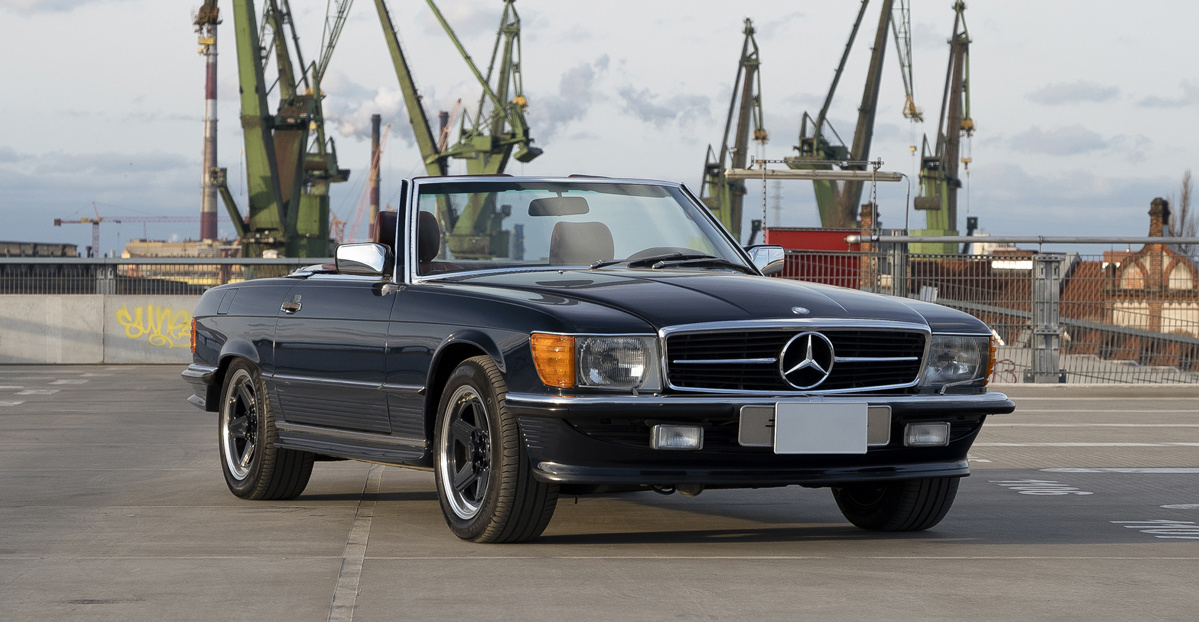 1988 Mercedes-Benz 420 SL
Estimate: €25,000 - €45,000 EUR

 

|

 

Offered Without Reserve

 

Though Mercedes-Benz offered its R107-generation SL luxury tourer for a total of 18 years (G-Wagen aside, the three-pointed-star brand's longest-lasting model run), they never officially released an AMG-branded version. Having received upgrades and modifications by AMG Japan soon after its delivery, this example, then, is a rare variant indeed. With an AMG instrument cluster, exclusive MOMO steering wheel, limited-slip differential, and painted Penta wheels, this SL sports all the period-correct accessories customizers value today, only they were actually installed in-period. Absolutely exceptional.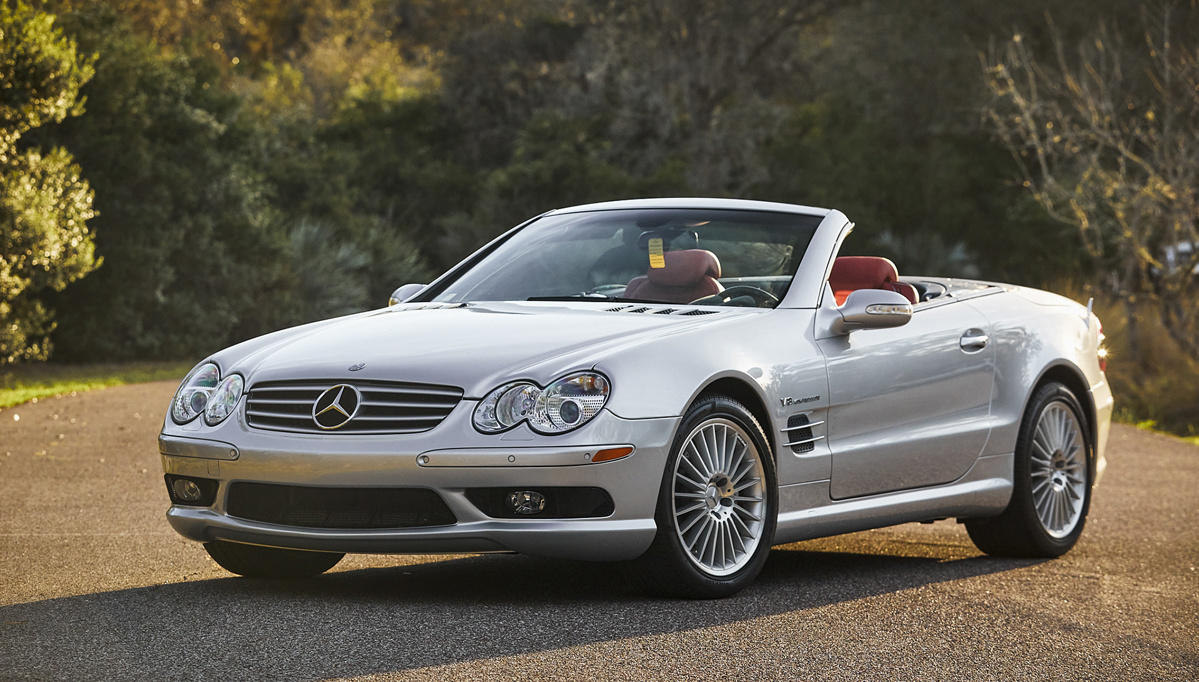 2003 Mercedes-Benz SL 55 AMG
Estimate: $45,000 - $55,000 USD
By the mid-2000s, Mercedes-Benz offered not one, but two different SL variants with handbuilt engines tuned by the experts at AMG. Though the SL 55 AMG was powered by a lower-displacement V-8 engine than its SL 63 sibling, many Mercedes-Benz enthusiasts actually preferred the supercharged SL 55. Noted automotive journalist Jeremy Clarkson, for instance, suggested the SL 55 after himself purchasing an SL 63. Wearing the traditional SL color scheme of Brilliant Silver Metallic over red leather, and with an odometer reading fewer than 3,360 actual miles at the time of cataloguing, this example is said to be as near-to-new as possible. Spring does bring the chance for new beginnings, of course.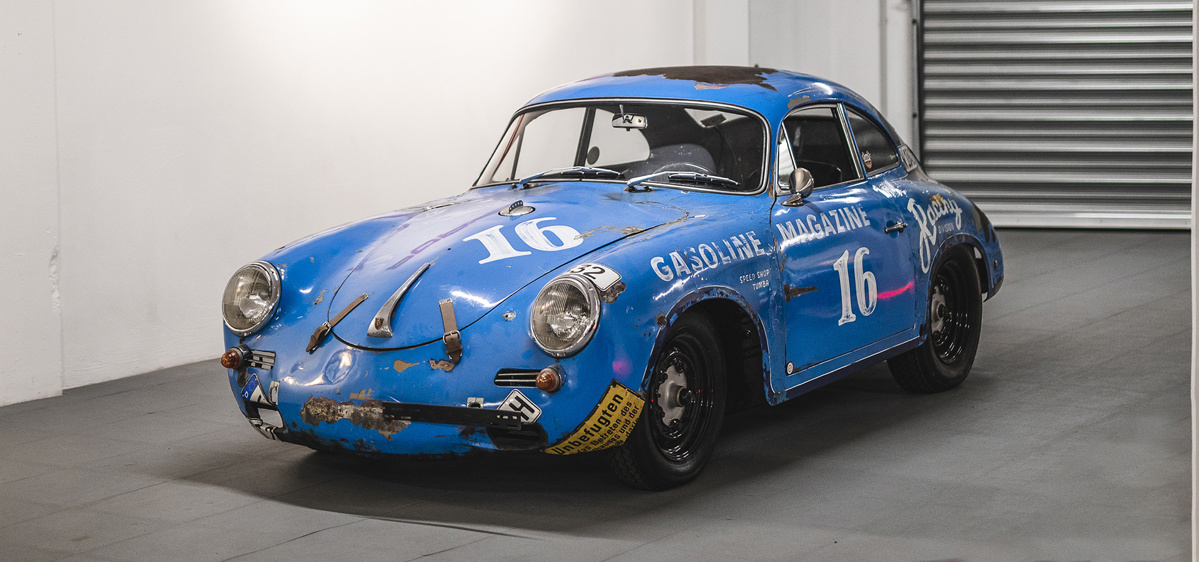 1960 Porsche 356 B 1600 Coupe by Reutter
Estimate: €75,000 - €100,000 EUR
Part of a fascinating private Porsche collection that we will feature in-depth later this week, this classic 1960 Porsche 356 B 1600 Coupe by Reutter is a charming example of what possibilities are open in this new world of classic car collecting. In previous eras of the hobby, the lovely period racing livery on this Porsche would likely have been sanded down and repainted. Today, with a greater appreciation of the necessary balance between originality and drivability among enthusiasts industry-wide, hybrid-style cars like this 356 B Coupe can exist. The modern upgrades on this example have been concentrated on the powerplant and fuel delivery system, leaving the exterior in ready-to-race condition.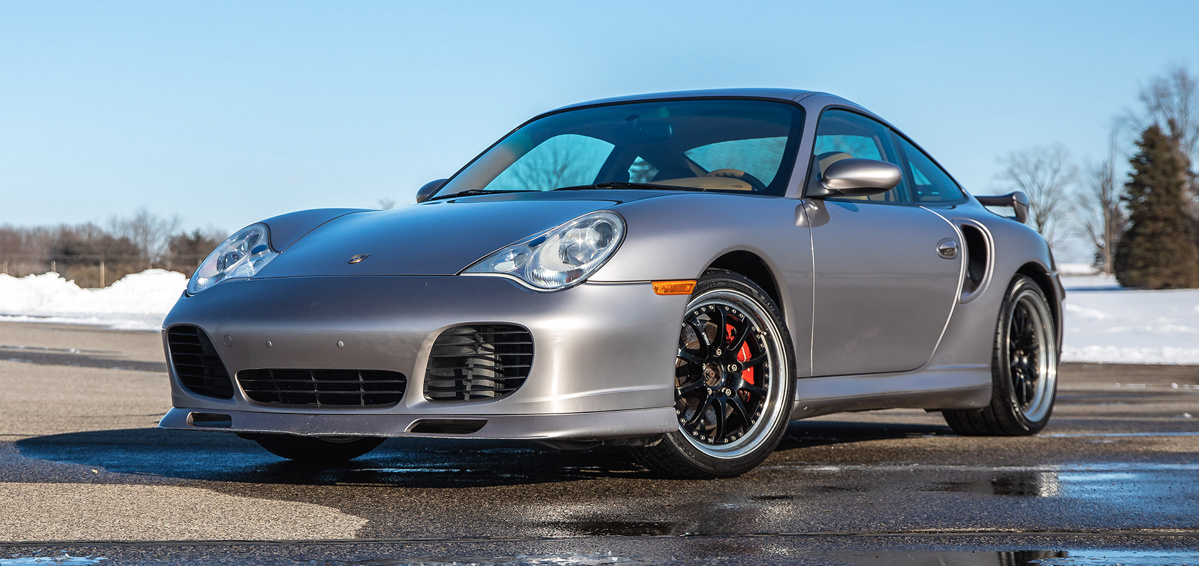 2002 Porsche 911 Turbo 'X50' Coupe
Estimate: $40,000 - $50,000 USD
Perhaps the polar opposite of the 356 B we just covered, this 911 Turbo 'X50' offers Porschephiles an opportunity at a factory-upgraded Turbo Coupe. The 'X50' option package denoted the highest-spec engine for the 911 Turbo model line, delivering 450 horsepower from its twin-turbocharged 3.6-liter, horizontally opposed six-cylinder engine. With a rare color combination of Meridian Metallic over extended Savannah Beige leather interior, this top-of-the-line Turbo Porsche proves the bounty of March can be found on open roads.